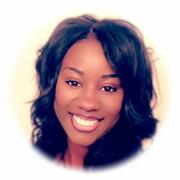 AUDIO PRAYER-He'll Draw Them

John 12:32 (AMP) And I, if and when I am lifted up from the earth [on the cross], will draw and attract all men [Gentiles as well as Jews] to Myself.

AFFIRMATION OF PEACE

John 14:27Amplified Bible Peace I leave with you; My [own] peace I now give and bequeath to you. Not as the world gives do I give to you. Do not let your hearts be troubled, neither let them be afraid. [Stop allowing yourselves to be agitated and disturbed; and do not permit yourselves to be fearful and intimidated and cowardly and unsettled.]

AUDIO PRAYER-No Troubled Heart

John 14:1Amplified Bible (AMP) Do not let your hearts be troubled (distressed, agitated). You believe in and adhere to and trust in and rely on God; believe in and adhere to and trust in and rely also on Me.

AUDIO PRAYER-Esteeming Others

Philippians 2:4 (AMP) Let each of you esteem and look upon and be concerned for not [merely] his own interests, but also each for the interests of others.

AUDIO PRAYER- Transfigured

2 Corinthians 3:18 (AMP) And all of us, as with unveiled face, [because we] continued to behold [in the Word of God] as in a mirror the glory of the Lord, are constantly being transfigured into His very own image in ever increasing splendor and from one degree of glory to another; [for this comes] from the Lord [Who is] the Spirit.

AUDIO PRAYER-For My Good

Romans 8:28 (NKJV) And we know that all things work together for good to those who love God, to those who are the called according to His purpose.

AUDIO PRAYER-We believe YOU ARE

Hebrews 11:6 (KJV) But without faith it is impossible to please him: for he that cometh to God must believe that he is, and that he is a rewarder of them that diligently seek him.

AUDIO PRAYER-For His Pleasure

Revelation 4:11 (KJV) Thou art worthy, O Lord, to receive glory and honour and power: for thou hast created all things, and for thy pleasure they are and were created.

AUDIO PRAYER- Joy That's Full

Psalm 16:11 (NKJV) You will show me the path of life; In Your presence is fullness of joy; At Your right hand are pleasures forevermore.

AUDIO PRAYER-We Have Direction

Proverbs 3:5-6 New King James Version (NKJV) 5 Trust in the Lord with all your heart, And lean not on your own understanding; 6 In all your ways acknowledge Him, And He shall direct[a] your paths.

AUDIO PRAYER-Stir Up The Gift

2 Timothy 1:6 Wherefore I put thee in remembrance that thou stir up the gift of God, which is in thee by the putting on of my hands.

AUDIO PRAYER-Wait in Hope

Micah 7:7 (AMP) But as for me, I will look to the Lord and confident in Him I will keep watch; I will wait with hope and expectancy for the God of my salvation; my God will hear me.

AUDIO PRAYER-Imitators of God

Ephesians 5:1 (AMP) Therefore be imitators of God [copy Him and follow His example], as well-beloved children [imitate their father].

AUDIO PRAYER-Live Peaceably

Romans 12:18 (AMP) If possible, as far as it depends on you, live at peace with everyone.

AUDIO PRAYER-Overcome Evil w/Good

Romans 12:21 (KJV) Be not overcome of evil, but overcome evil with good.

AUDIO PRAYER-Being Transformed

Romans 12:2 King James Version (KJV) And be not conformed to this world: but be ye transformed by the renewing of your mind, that ye may prove what is that good, and acceptable, and perfect, will of God.

AUDIO PRAYER-LIVING SACRIFICE

Romans 12:1 King James Version (KJV) I beseech you therefore, brethren, by the mercies of God, that ye present your bodies a living sacrifice, holy, acceptable unto God, which is your reasonable service.

AUDIO PRAYER-More Than Conquerors

Romans 8:37 (AMP) Yet amid all these things we are more than conquerors [a]and gain a surpassing victory through Him Who loved us.

AUDIO PRAYER-Peace w/God

Romans 5:1-2 (KJV) Therefore being justified by faith, we have peace with God through our Lord Jesus Christ: By whom also we have access by faith into this grace wherein we stand, and rejoice in hope of the glory of God.

AUDIO PRAYER-Justified by Faith

Romans 4:2-3 (AMP) For if Abraham was justified ([a]established as just by acquittal from guilt) by good works [that he did, then] he has grounds for boasting. But not before God! For what does the Scripture say? Abraham believed in (trusted in) God, and it was credited to his account as righteousness (right living and right standing with God).

AUDIO PRAYER-Not Afraid of Evil Reports

Psalm 112:7 KJV He shall not be afraid of evil tidings: his heart is fixed, trusting in the Lord.

AUDIO PRAYER-My Concerns Perfected

Psalm 138:8 (KJV) The Lord will perfect that which concerneth me: thy mercy, O Lord, endureth for ever: forsake not the works of thine own hands.

AUDIO PRAYER-NEW MERCIES

Lamentations 3:22-23 (KJV) It is of the Lord's mercies that we are not consumed, because his compassions fail not. They are new every morning: great is thy faithfulness.

AUDIO PRAYER-Nothing Missing

2 Peter 1:3 (KJV) According as his divine power hath given unto us all things that pertain unto life and godliness, through the knowledge of him that hath called us to glory and virtue:

AUDIO PRAYER-Commit It 2 Him

2 Timothy 1:12 (KJV) For the which cause I also suffer these things: nevertheless I am not ashamed: for I know whom I have believed, and am persuaded that he is able to keep that which I have committed unto him against that day.

AUDIO PRAYER-Self Examination

2 Corinthians 13:5 (KJV) Examine yourselves, whether ye be in the faith; prove your own selves. Know ye not your own selves, how that Jesus Christ is in you, except ye be reprobates?

AUDIO PRAYER-Heart Matters

1 Samuel 16:7(KJV) But the Lord said unto Samuel, Look not on his countenance, or on the height of his stature; because I have refused him: for the Lord seeth not as man seeth; for man looketh on the outward appearance, but the Lord looketh on the heart.

AUDIO PRAYER-Unity

Psalm 133:1 (NKJV) Behold, how good and how pleasant it is For brethren to dwell together in unity!

AUDIO PRAYER-He Died For All

Romans 5:8 (KJV) But God commendeth his love toward us, in that, while we were yet sinners, Christ died for us.

AUDIO PRAYER-Give Thanks

1 Thessalonians 5:18 (KJV) In every thing give thanks: for this is the will of God in Christ Jesus concerning you.

AUDIO PRAYER-Beholding Jesus

2 Corinthians 3:18 (KJV) But we all, with open face beholding as in a glass the glory of the Lord, are changed into the same image from glory to glory, even as by the Spirit of the Lord.

AUDIO PRAYER-As He Is, So Are We

1 John 4:17 (KJV) Herein is our love made perfect, that we may have boldness in the day of judgment: because as he is, so are we in this world.

AUDIO PRAYER-He Changes Not

Malachi 3:6 (NKJV) For I am the Lord, I do not change; Therefore you are not consumed, O sons of Jacob.

Behold, I'm doing a NEW THING

On 1/18/2014 I was one of many speakers to minister at a conference in Ontario, Ca. I believe this word is applicable to many in the body of Christ today so I wanted to share. Hear what the Spirit is saying to the Church!!!! In Jesus Name!!!

AUDIO PRAYER-Jesus, THE WAY

John 14:6 (NIV) Jesus answered, "I am the way and the truth and the life. No one comes to the Father except through me.

AUDIO PRAYER-We Hear, We Do

James 1:23-24 (NKJV) For if anyone is a hearer of the word and not a doer, he is like a man observing his natural face in a mirror; for he observes himself, goes away, and immediately forgets what kind of man he was.

AUDIO PRAYER-A Hear Towards You

Proverbs 21:1 (NIV) In the Lord's hand the king's heart is a stream of water that he channels toward all who please him.

AUDIO PRAYER-Thought Life

2 Corinthians 10:5 Amplified Bible (AMP) Inasmuch as we] refute arguments and theories and reasonings and every proud and lofty thing that sets itself up against the [true] knowledge of God; and we lead every thought and purpose away captive into the obedience of Christ (the Messiah, the Anointed One),

AUDIO PRAYER-New Creation

2 Corinthians 5:17 New King James Version (NKJV) Therefore, if anyone is in Christ, he is a new creation; old things have passed away; behold, all things have become new.

AUDIO PRAYER-Dispel Anxiety

AUDIO PRAYER-Sow Life

Galatians 6:7 King James Version (KJV) Be not deceived; God is not mocked: for whatsoever a man soweth, that shall he also reap.

AUDIO PRAYER-Joy/Peace in Believing

Romans 15:13 King James Version (KJV) Now the God of hope fill you with all joy and peace in believing, that ye may abound in hope, through the power of the Holy Ghost.

AUDIO PRAYER-Good Success

Joshua 1:8 King James Version (KJV) This book of the law shall not depart out of thy mouth; but thou shalt meditate therein day and night, that thou mayest observe to do according to all that is written therein: for then thou shalt make thy way prosperous, and then thou shalt have good success.

AUDIO PRAYER-I Trust You

Isaiah 26:3 New King James Version (NKJV) You will keep him in perfect peace, Whose mind is stayed on You, Because he trusts in You.

AUDIO PRAYER-Power In Praise

Psalm 8:2 New Living Translation (NLT) 2 You have taught children and infants to tell of your strength,[a] silencing your enemies and all who oppose you.

Audio Prayer-HAPPY 2014

Happy 2014

AUDIO PRAYER-Birthing Greatness

Luke 1:38 King James Version (KJV) And Mary said, Behold the handmaid of the Lord; be it unto me according to thy word. And the angel departed from her.

AUDIO PRAYER-Child Born/Son Given

Isaiah 9:6 King James Version (KJV) For unto us a child is born, unto us a son is given: and the government shall be upon his shoulder: and his name shall be called Wonderful, Counsellor, The mighty God, The everlasting Father, The Prince of Peace.

AUDIO PRAYER-Releasing Angels

Psalm 103:20 (NKJV) Bless the Lord, you His angels, Who excel in strength, who do His word, Heeding the voice of His word.

AUDIO PRAYER-Enlarge My Capacity

1 Chronicles 4:10 Amplified Bible (AMP) 10 Jabez cried to the God of Israel, saying, Oh, that You would bless me and enlarge my border, and that Your hand might be with me, and You would keep me from evil so it might not hurt me! And God granted his request.

AUDIO PRAYER-He Redeem's

Psalm 103:4 (RSV) who redeems your life from the Pit, who crowns you with steadfast love and mercy,

AUDIO PRAYER-He Completes Me

Philippians 1:6 Amplified Bible (AMP) 6 And I am convinced and sure of this very thing, that He Who began a good work in you will continue until the day of Jesus Christ [right up to the time of His return], developing [that good work] and perfecting and bringing it to full completion in you.

AUDIO PRAYER-Abundant Life

John 10:10 Amplified Bible (AMP) 10 The thief comes only in order to steal and kill and destroy. I came that they may have and enjoy life, and have it in abundance (to the full, till it [a]overflows).

AUDIO PRAYER- Help My Unbelief

Mark 9:23-24 New King James Version (NKJV) 23 Jesus said to him, "If you can believe,[a] all things are possible to him who believes." 24 Immediately the father of the child cried out and said with tears, "Lord, I believe; help my unbelief!"

AUDIO PRAYER-Our Provider

Genesis 22:13-14 King James Version (KJV) 13 And Abraham lifted up his eyes, and looked, and behold behind him a ram caught in a thicket by his horns: and Abraham went and took the ram, and offered him up for a burnt offering in the stead of his son. 14 And Abraham called the name of that place Jehovahjireh: as it is said to this day, In the mount of the Lord it shall be seen.

AUDIO PRAYER - He Is There

Hebrews 13:5 I will never leave you or forsake you. Matthew 28:20 Lo, I am with you always even until the end of the world.

PRAYER-Our Righteousness

Jeremiah 23:5-6 English Standard Version (ESV) 5 "Behold, the days are coming, declares the Lord, when I will raise up for David a righteous Branch, and he shall reign as king and deal wisely, and shall execute justice and righteousness in the land. 6 In his days Judah will be saved, and Israel will dwell securely. And this is the name by which he will be called: 'The Lord is our righteousness.'

PRAYER-Acknowledge Him

Proverbs 3:6 In all your ways acknowledge Him, And He shall direct your paths.

PRAYER-Holy Spirit our Helper

John 14:26 (AMP) But the Comforter (Counselor, Helper, Intercessor, Advocate, Strengthener, Standby), the Holy Spirit, Whom the Father will send in My name [in My place, to represent Me and act on My behalf], He will teach you all things. And He will cause you to recall (will remind you of, bring to your remembrance) everything I have told you.

PRAYER-Accepted

Ephesians 1:6 (NKJV) ...to the praise of the glory of His grace, by which He made us accepted in the Beloved.

Guided by Truth

John 16:13 (NKJV) However, when He, the Spirit of truth, has come, He will guide you into all truth; for He will not speak on His own authority, but whatever He hears He will speak; and He will tell you things to come.

PRAYER - Greater In Me

1 John 4:4 (KJV) Ye are of God, little children, and have overcome them: because greater is he that is in you, than he that is in the world.

PRAYER - No Weapon

Isaiah 54:17 (NKJV) No weapon formed against you shall prosper, And every tongue which rises against you in judgment You shall condemn. This is the heritage of the servants of the Lord, And their righteousness is from Me," Says the Lord.

PRAYER - He's A Deliverer

Psalm 34:19 (KJV) Many are the afflictions of the righteous: but the Lord delivereth him out of them all.

PRAYER - First things First

Psalm 5:3 (KJV) My voice shalt thou hear in the morning, O Lord; in the morning will I direct my prayer unto thee, and will look up.

PRAYER - Strong & Courageous

Joshua 1:9 (NKJV) Have I not commanded you? Be strong and of good courage; do not be afraid, nor be dismayed, for the Lord your God is with you wherever you go."

PRAYER - Peace 4 the Children

Isaiah 54:13-14 (NKJV) 13 All your children shall be taught by the Lord, And great shall be the peace of your children. 14 In righteousness you shall be established; You shall be far from oppression, for you shall not fear; And from terror, for it shall not come near you.

PRAYER - Fully Persuaded

Romans 4:20-21 (NKJV) He did not waver at the promise of God through unbelief, but was strengthened in faith, giving glory to God, and being fully convinced that what He had promised He was also able to perform.