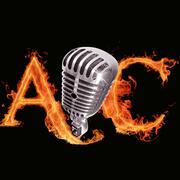 WKBL Sports HS Football Preview Special

We talk to coaches from Brighton and Munford. The voice of Tipton County Football, Rodger Beasley. The Covington Leader's Jeff Ireland. AP top 25.

Adam & Chad on WKBL Sports 8-12-2014

WKBL Sports 8-12-2014. We talk college football rankings, nfl pre-season, and Rory McIlroy.

WKBL Sports 8-5-2014

We talk PGA, NBA, Team USA, and College Football.

WKBL Sports 7-29-2014

We talk about AAC Media days, LeBron's number, Manziel's jersey, and more!

WKBL Sports 7-22-2014

We talk NBA, NFL and College Football.

WKBL Sports 7-15-2014

We talk LeBron, NBA Free Agency, World Cup, and SEC Media Days! We also introduce our own halftime show!

WKBL Sports 7-8-2014

WKBL Sports 7-1-2014

WKBL Sports 6-26-2014

LIVE during the NBA Draft! Also talking World Cup and College World Series.

WKBL Sports 6-21-2014

NBA Finals! NHL Finals! College World Series! And of course, the World Cup!

WKBL Sports 6-7-2014

NCAA Baseball World Series, NBA Finals, NHL Finals, SEC talk and more.

WKBL Sports 5-31-2014

More Grizzlies news! MLS Standings and World Cup talk! College Baseball and Softball!

WKBL Sports 5-24-2014

The Grizzlies are shaking things up big time! Who will be their coach next season? NBA Conference Finals are underway! Fear the beard? NBA Draft order is set!

WKBL Sports 5-17-2014

Our NFL Draft recap show!

WKBL Sports 5-10-2014

Draft, Draft, and more Draft. Well, we talk a little about the Grizzlies, but then draft.

WKBL Sports 5-3-2014

Grizz go to a game 7! The SEC has made new schedule decisions for football. The College Football Playoff selection process has been released.

WKBL Sports 4-26-2014

Grizz up 2-1! Lots of praise for Brighton High School lately. What would the playoffs be like in the NBA without divisions? Tennessee has a new basketball coach.

WKBL Sports 4-19-2014

Grizz make the playoffs as a 7 seed! Justin Whitmer talks rugby and the Brighton Storm! CJ2K has found a new home! Tennessee Coach Martin leaves for Cal!

WKBL Sports 4-12-2014

Final Four and NCAA Basketball wrap-up. NBA Playoffs. Grizzlies.

WKBL Sports 4-5-2014

Final Four is set! We talk about both games and make picks. Also, the NFL Draft and Tiger Woods is out for the Masters.

WKBL Sports 3-29-2014

Guest @chrabe talks Cardinals baseball. More March Madness. College Football Players Union.

WKBL Sports 3-22-2014

Guest Memphis Football Head Coach Justin Fuente. NCAA Tourney. Memphis wins, now faces Virginia. Tennessee moves on.

WKBL Sports 3-15-2014

NCAA Tourney time! Memphis Tigers, bracket contest, and Titans free agency signings. American Athletic Conference Tournament updates.

WKBL Sports 3-8-2014

Guest @JeffreyCarlisle from ESPNFC.com talks soccer - MLS and US National Team. We discuss the age rules of the NBA. Tiger Hoops and American Athletic Conference Tournament talk. Bracket contest coming up.

Promo for 3-8-2014

Promo for this Saturday's upcoming show.