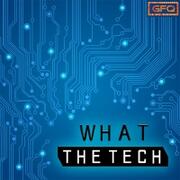 What The Tech Ep. 197 – Nesting Windows 9 1-14-13

Paul confirms Windows 9 will launch in April of 2015. Andrew and Paul discuss a few things they think Microsoft will do with Windows 9. Will Windows 9 be anything like Windows 8? Paul responds to comments about his latest post supposedly being negative about Windows. Is Paul being misunderstood? Andrew and Paul also discuss Google's purchase of the home automation company Nest. Could Google in control of your home become real?

What The Tech Ep. 196 – CES 2014 1-9-14

Andrew and Paul discuss CES 2014. What products stick out and do we still need CES? WWE announces the WWE Network. Is this yet another nail in the coffin for PPV and cable? Paul touches on technology in vehicles. Has technology in cars come of age? Andrew brings up 4k and curved TVs. Do people really care about 4k quality content? Andrew also brings up LG smart TVs with WebOS. Andrew and Paul also talk about buying the Moto G. And Andrew asks Paul about developing apps for the Xbox One. When will third parties be able to create apps for the Xbox One? Plus what are Andrew and Paul hopeful for in 2014?

What The Tech Ep. 195 – Best Tech Products of 2013 12-31-13

Andrew and Paul discuss what they think is the best tech products of 2013. Andrew's list includes the iPad Air, Xbox One, Nexus 5, and the Nokia 520 Windows Phone. Andrew also offers what he thinks is the best service of the year, Google Hangouts. Paul's best of 2013 list includes Google's Nexus 7, Roku 3, Xbox One, and Xbox Music. Why did Microsoft's Xbox One come out as the best console over the Playstation 4? Andrew and Paul also discuss what they hope to is in 2014.

Worst Tech Products of 2013

Andrew Zarian and Paul Thurrott discuss their list of the worst tech products of 2013. This year Andrew's list of worst tech products include BlackBerry, Chromebooks, Nintendo Wii U, Facebook Home, and Samsung's Galaxy Gear smartwatch. Would Nintendo be better off porting it's classic NES games to iOS and Android? Paul's list includes Chromecast, Chromebooks, Apple iPhone 5C, Mac Pro, and Acer Iconia W3. Is there any hope that Google can improve Chromecast in 2014? Andrew and Paul also discuss viewers worst of 2013 tech products such as Windows 8, Windows RT, Smartwatches, and Android tablets.

What The Tech Ep. 193 – Taking Your Calls 12-17-13

Andrew Zarian and Paul Thurrott take your calls! But first Andrew and Paul discuss all the hoopla over the NSA gathering data on you. Is this the new norm? Our first caller ever Matt calls to ask Paul about moving music from his computer to Windows Phone. Does Microsoft need better tools for manager music on Windows Phone from your computer? Neil calls to ask Paul what job he would want at Microsoft if they were to offer a job to him. Andrew and Paul also rant about the cost of unsubsidized phones. Why do unsubsidized phones cost so much? Paul claims Android to be the undisputed king of mobile. Why is that? And Smash Monk calls to get Paul's opinion on Microsoft's Cortana.

What The Tech Ep. 192 – The Triple Play 12-10-13

Andrew and Paul discuss rumored changes coming to future versions of Windows 8 including the start menu making a return. What other changes does Paul think we may see in upcoming versions of Windows 8? Andrew talks about bricking his new LG G2 and what he had to go through to unbrick his Android. Will Android 4.4 ever come out for the LG G2? Paul makes a big switch from Verizon FiOS to Comcast. What made him change his cable provider? Andrew and Paul continue to discuss what they dislike about cable providers. Why is it bundled packages from cable providers end up costing more money?

What The Tech Ep. 191 – LG G2 Review and Amazon Drones 12-3-13

Andrew and Paul briefly discuss the Xbox One launch. Did the new Xbox One come out on top of the Playstation 4? Andrew reviews the LG G2 Android phone. What are his likes and dislikes? Amazon unveils plans to deliver your packages via drones in the future. Is this a brilliant idea or really smart marketing? What is Windows Threshold? Paul explains this whole Windows Threshold thing. And Andrew looks at Google's new Wallet card. What purpose does the Google Waller card provide?

What The Tech Ep. 189 – Chromebook Revisited 11-12-13

Andrew Zarian and Paul Thurrott revisit Google's Chromebook. What is the type of person the Chromebook best suited for? Andrew brings up credit card theft. Is credit card theft so prevalent you should expect it nowadays, and how does it happen? Apple quietly launches the new iPad Mini with Retina. Is Apple keeping the launch quiet due to low supply? And Andrew and Paul discuss the upcoming launches of the Xbox One and Playstation 4. Will smaller gaming consoles be able to compete?

What The Tech Ep. 187 – Disposability Factor 10-29-13

Andrew and Paul discuss Apple's newest iPads, the iPad Air and Retina Mini. Did Apple make a mistake by not allowing pre-orders? Andrew brings up just how many gadgets are coming out this fall that he is interested in purchasing such as the PS4, Xbox One, and Nexus 5. Is that just too many new gadgets launching at the same time? Motorola unveils Project Ara, an open-source initiative for modular smartphones. What does Project Ara mean for the smartphone market? And Andrew and Paul discuss Nokia's Lumia sales hitting a new record in North America. Has Nokia finally made their way back into the North American smartphone market?