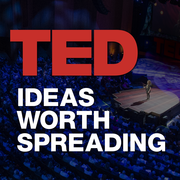 Hubertus Knabe: The dark secrets of a surveillance state

Tour the deep dark world of the East German state security agency known as Stasi. Uniquely powerful at spying on its citizens, until the fall of the Berlin Wall in 1989 the Stasi masterminded a system of surveillance and psychological pressure that kept the country under control for decades. Hubertus Knabe studies the Stasi — and was spied on by them. He shares stunning details from the fall of a surveillance state, and shows how easy it was for neighbor to turn on neighbor.

Karima Bennoune: When people of Muslim heritage challenge fundamentalism

Karima Bennoune shares four powerful stories of real people fighting against fundamentalism in their own communities — refusing to allow the faith they love to become a tool for crime, attacks and murder. These personal stories humanize one of the most overlooked human-rights struggles in the world.

Lorrie Faith Cranor: What's wrong with your pa$$w0rd?

Lorrie Faith Cranor studied thousands of real passwords to figure out the surprising, very common mistakes that users -- and secured sites -- make to compromise security. And how, you may ask, did she study thousands of real passwords without compromising the security of any users? That's a story in itself. It's secret data worth knowing, especially if your password is 123456 ...

Billy Collins: Two poems about what dogs think (probably)

What must our dogs be thinking when they look at us? Poet Billy Collins imagines the inner lives of two very different companions. It's a charming short talk, perfect for taking a break and dreaming …

Sting: How I started writing songs again

Sting's early life was dominated by a shipyard—and he dreamed of nothing more than escaping the industrial drudgery. But after a nasty bout of writer's block that stretched on for years, Sting found himself channeling the stories of the shipyard workers he knew in his youth for song material. In a lyrical, confessional talk, Sting treats us to songs from his upcoming musical, and to an encore of "Message in a Bottle."

Sebastian Junger: Why veterans miss war

Civilians don't miss war. But soldiers often do. Journalist Sebastian Junger shares his experience embedded with American soldiers at Restrepo, an outpost in Afghanistan's Korengal Valley that saw heavy combat. Giving a look at the "altered state of mind" that comes with war, he shows how combat gives soldiers an intense experience of connection. In the end, could it actually be "the opposite of war" that soldiers miss?

Mark Ronson: How sampling transformed music

Sampling isn't about "hijacking nostalgia wholesale," says Mark Ronson. It's about inserting yourself into the narrative of a song while also pushing that story forward. In this mind-blowingly original talk, watch the DJ scramble 15 TED Talks into an audio-visual omelette, and trace the evolution of "La Di Da Di," Doug E. Fresh and Slick Rick's 1984 hit that has been reimagined for every generation since.

Hamish Jolly: A shark-deterrent wetsuit (and it's not what you think)

Hamish Jolly, an ocean swimmer in Australia, wanted a wetsuit that would deter a curious shark from mistaking him for a potential source of nourishment. (Which, statistically, is rare, but certainly a fate worth avoiding.) Working with a team of scientists, he and his friends came up with a fresh approach — not a shark cage, not a suit of chain-mail, but a sleek suit that taps our growing understanding of shark vision.

Bill and Melinda Gates: Why giving away our wealth has been the most satisfying thing we've done

In 1993, Bill and Melinda Gates took a walk on the beach and made a big decision: to give their Microsoft wealth back to society. In conversation with Chris Anderson, the couple talks about their work at the Bill & Melinda Gates Foundation, as well as their marriage, their children, their failures and the satisfaction of giving most of their money away.

Sheryl Sandberg: So we leaned in ... now what?

Sheryl Sandberg admits she was terrified to step onto the TED stage in 2010 -- because she was going to talk, for the first time, about the lonely experience of being a woman in the top tiers of business. Millions of views (and a best-selling book) later, the Facebook COO talks with the woman who pushed her to give that first talk, Pat Mitchell. Sandberg opens up about the reaction to her idea, and explores the ways that women still struggle with success.

Diana Nyad: Never, ever give up

In the pitch-black night, stung by jellyfish, choking on salt water, singing to herself, hallucinating … Diana Nyad just kept on swimming. And that's how she finally achieved her lifetime goal as an athlete: an extreme 100-mile swim from Cuba to Florida -- at age 64. Hear her story.

David Pogue: 10 top time-saving tech tips

Tech columnist David Pogue shares 10 simple, clever tips for computer, web, smartphone and camera users. And yes, you may know a few of these already -- but there's probably at least one you don't.

Elon Musk: The mind behind Tesla, SpaceX, SolarCity ...

Entrepreneur Elon Musk is a man with many plans. The founder of PayPal, Tesla Motors and SpaceX sits down with TED curator Chris Anderson to share details about his visionary projects, which include a mass-marketed electric car, a solar energy leasing company and a fully reusable rocket.

Amy Cuddy: Your body language shapes who you are

Body language affects how others see us, but it may also change how we see ourselves. Social psychologist Amy Cuddy shows how "power posing" -- standing in a posture of confidence, even when we don't feel confident -- can affect testosterone and cortisol levels in the brain, and might even have an impact on our chances for success.

William Ury: The walk from "no" to "yes"

William Ury, author of "Getting to Yes," offers an elegant, simple (but not easy) way to create agreement in even the most difficult situations -- from family conflict to, perhaps, the Middle East. (Filmed at TEDxMidWest.)

Malcolm Gladwell: Choice, happiness and spaghetti sauce

"Tipping Point" author Malcolm Gladwell gets inside the food industry's pursuit of the perfect spaghetti sauce -- and makes a larger argument about the nature of choice and happiness.