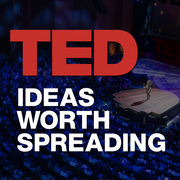 Sheryl Sandberg: So we leaned in ... now what?

Sheryl Sandberg admits she was terrified to step onto the TED stage in 2010 -- because she was going to talk, for the first time, about the lonely experience of being a woman in the top tiers of business. Millions of views (and a best-selling book) later, the Facebook COO talks with the woman who pushed her to give that first talk, Pat Mitchell. Sandberg opens up about the reaction to her idea, and explores the ways that women still struggle with success.

Diana Nyad: Never, ever give up

In the pitch-black night, stung by jellyfish, choking on salt water, singing to herself, hallucinating … Diana Nyad just kept on swimming. And that's how she finally achieved her lifetime goal as an athlete: an extreme 100-mile swim from Cuba to Florida -- at age 64. Hear her story.

David Pogue: 10 top time-saving tech tips

Tech columnist David Pogue shares 10 simple, clever tips for computer, web, smartphone and camera users. And yes, you may know a few of these already -- but there's probably at least one you don't.

Elon Musk: The mind behind Tesla, SpaceX, SolarCity ...

Entrepreneur Elon Musk is a man with many plans. The founder of PayPal, Tesla Motors and SpaceX sits down with TED curator Chris Anderson to share details about his visionary projects, which include a mass-marketed electric car, a solar energy leasing company and a fully reusable rocket.

Amy Cuddy: Your body language shapes who you are

Body language affects how others see us, but it may also change how we see ourselves. Social psychologist Amy Cuddy shows how "power posing" -- standing in a posture of confidence, even when we don't feel confident -- can affect testosterone and cortisol levels in the brain, and might even have an impact on our chances for success.

William Ury: The walk from "no" to "yes"

William Ury, author of "Getting to Yes," offers an elegant, simple (but not easy) way to create agreement in even the most difficult situations -- from family conflict to, perhaps, the Middle East. (Filmed at TEDxMidWest.)

Malcolm Gladwell: Choice, happiness and spaghetti sauce

"Tipping Point" author Malcolm Gladwell gets inside the food industry's pursuit of the perfect spaghetti sauce -- and makes a larger argument about the nature of choice and happiness.