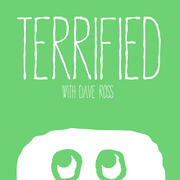 Jay Weingarten

Jay Weingarten is a comic and show producer in Los Angeles, CA.  He and Dave discuss Jay's fears of living an unhappy life, and of not self-actualizing.  They discuss the very real way in which stand-up comedy can make you feel better, and give you an unrestricted outlet for your creativity.  Basically, they talk about how stand-up comedy saved their lives.

Dave Ross

ONE YEAR! It's the one-year anniversary of this show!  Thank you! Thank you for listening and supporting this little show where we point and laugh at our own feelings.  You're the best, and you're the only reason we're here. And as it's been a year, Dave decided it's about time he put himself under the microscope.  His good friend, Jake Weisman, agreed to come in and play the role of host for an hour.  They discussed many-a-thing, but mostly low self-esteem and not being liked.  Dave is convinced that no one likes him, and he realizes that it's insane to think so when he has very real friends in his life, but he nonetheless has a lot of trouble shaking the feeling that no one likes him.  He ...

Andy Juett

Andy Juett is a stand-up comic, writer, actor, director, producer and father in Denver, Colorado.  He and Dave discussed his occasional feelings of being overwhelmed by these things, as well as his divorce, recent breakup, and subsequent fear of being alone.  The episode closes with some realizations that they both have been led horribly astray by romantic comedies.

Mike Lawrence

Mike Lawrence is a comedian and writer based in New York City.  He and Dave discuss what it's like to be an open mic comedian, and to be an up-and-coming comic in a big scene.  In the same vein, they discuss what it is to be mean when you're young, and to feel remorse about it later in life.

Pat Bishop

Pat Bishop is a comedian, writer and director in Los Angeles, CA.  He's also in Dave's sketch group and one of his good friends.  They discuss social awkwardness, and being shy, and Pat's fear of his relationships suffering because of his shyness.  At one point, he and Dave have a real, human moment, and Dave blushes.

Emily V. Gordon

Emily Gordon is a writer, performer, producer and host of the podcast The Indoor Kids (also on Nerdist).  She is also a former therapist, and in recovery from hating herself!  Emily and Dave discuss what makes one hate oneself, and what one does to combat it -- the walls put up and the facades presented.  They also discuss getting better! And feeling better.  And the road to being a happy person.  They laugh a lot.  Like a whole lot.

Live at Crom Fest

This episode was recorded live from O'Leaver's Pub in Omaha, Nebraska, during the second annual Crom Comedy Festival!  Dave is noticeably hungover and devoid all of nutrients in his diet.  His guests were hometown hero and hilarious comedian, Ryan De La Garza, who outlined his fear that he may have a child somewhere in the world.  Next came the undeniable Ben Kronberg, who discussed decision-making and an inability to do so, along with some not-so-subtle jabs at Roseanne. And finally, the Puterbaugh Sisters, a comic duo from Chicago who stole the festival for Dave with their stories of what they dislike about each other.  Big ups to Ian Douglas Terry and the rest of OK Party Comedy for putti...

Kevin White

Kevin White is a stand-up comic and podcast host in Chicago, IL.  He and Dave made fast friends at a show in Kevin's home town of St. Louis, MO, and moved quickly to record this episode together at Crom Fest a few weeks later.  They talk the anxieties of being a touring comedian, and a social person who is also a comedian, and a comedian who wants other comedians to like him, and more.  Also...  DAVE CRIES. Kevin got Dave to cry.  It took 45 episodes, and Dave, at long last, cried on his show.  He loved it.

Live in Nashville

Recorded live at The High Watt in Nashville, Tennessee and masterfully produced by Brandon Jazz (of Corporate Juggernaut), this episode features three undeniably great performers -- John-Michael Bond, Julia Luce and Coco Hames.  Each of their mini-interviews was riddled with laughs and intensity for completely a different reason than the next.  Also, it was raining outside and Dave got scared.

Leon Blanda

Leon Blanda is a comedian from New Orleans, Lousiana.  He bends Dave's ear about government conspiracies and the helplessness of being an ordinary citizen.  They recorded the interview at the beach, which made them both feel pretty weird.

Chris Thayer

Chris Thayer is a comedian based in Los Angeles.  He and Dave discuss self-centeredness, awareness of the feelings of others, and straight-up narcissism.  (Also other things.)  Recorded live from Dave's car in San Diego, CA.

Anna Seregina

Anna Seregina is a great comic and one of Dave's best friends.  They had a great time.  They played old 90s singles and talked a lot of trash, and also discussed Anna's upbringing in detail.  She is Russian-born with an OCD-riddled mother.  Dave was fascinated.

Bert McCracken

Bert McCracken is the lead singer of The Used.  He discusses the failing American system with Dave, and anarchy, and anarchism, and Occupy, and what might happen if America continues down its current path.  They had fun, and the discussion is decidedly different from most others so far on Terrified.

Alice Wetterlund

Alice Wetterlund is a writer, stand-up comic, and friend of Dave's.  She and Dave talked her fear and fascination of sharks, and then went deeper and deeper from there.  They got so deep, in fact, that they didn't have time to finish everything!  To be continued, for sure.

Adam Lazzara

Adam Lazzara is the lead singer of Taking Back Sunday.  He and Dave talk kids, failure, getting picked on, getting fame, losing fame, becoming cool, becoming UNcool, and Adam's stutter, just to name a few things.  It was about the sweetest conversation Dave ever had.  At the end, they had to scream over Sleepwave sound-checking.  It was a good time.

Anthony Raneri

Anthony Raneri is the lead singer and rhythm guitarst for pop punk Bayside.  He and Dave talk the artistic process, and all types of fears of failure.  They also talked war a bit, and courage, and YouTube comments, and their inherent lack of courage.  They had fun.

Grace Helbig

Grace Helbig is a wildly popular comedian and YouTube personality.  She and Dave talk the divide between the conventional comedy worlds and YouTube, amongst other things.  Grace is also the nicest person to ever have lived.