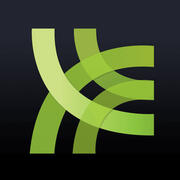 Ep. 70 - The Apostate Pastor

In this episode of A Matter of Doubt, we interview ex-pastor, Dan, known as The Apostate Pastor. (@apostate_pastor) Dan grew up in a conservative Baptist home going to church 2-3 times a week. He had some rebellious teenage years, like many do. Later in life, Dan developed an insatiable desire to know God. This led him to reading tons of theology books along with the bible, and eventually to become a pastor for 5 years. One doubt led to another, and he left the church in 2012. Dan shares with us 15 things about Christianity that he could not reconcile. And those are the reasons he is a happy atheist today.

Ep. 69 DJ No Longer Assembles with God

In this episode, Steve has a chat with DJ who writes a blog called Skepticism Over Salvation. While growing up, DJ's parents where did not take her to church. But her cousin invited her to a Pentecostal church, and although she found it scary, DJ continued to attend. She recounts for us many tales from her time as a believer. She had to console a friend who was in tears after a pastor threatened them with hell fire for masturbating. At one church DJ attended, the head pastor had a problem with the youth pastor because his WIFE was pregnant. He thought that the youth would see how happy this couple was, and then go and have sex because of it. Hear those stories and more in DJ's de-conversion ...

Ep.68: God's Love is a License for Abuse

In this episode of A Matter of Doubt, our guest Bobby Cary, shares his de-conversion story. It is a story of many years of childhood physical abuse. Bobby struggled with the cognitive dissonance of pastors preaching about a god of love, compared with the constant beatings he received both at home, and even in church. The fear of hell was very real for Bobby, and he tells us about his long struggle to overcome that fear. Bobby's story is a testament to the fact that life is so much better without God. Visit Bobby's Blog: http://noreligionrequired.wordpress.com/

Ep.67:A Former Monk's Journey to Atheism

In this episode, we ask Scott, a former monk of 14 years with Self-Realization Fellowship Monastic Order, how he deconverted from Catholicism to join an Eastern-Mystical religion. He discusses with us his daily metaphysical practices as a monk, his struggles with celibacy and ashram politics, and eventual escape out to become atheist. Be sure to check out Scott's blog- Skeptic Meditations: a former monk's journey from ashram to atheism (www.SkepticMeditations.com) Explore these links for a peek and critique of Self-Realization Fellowship (SRF): SRF cult and controversies: http://www.freedomofmind.com/Info/infoDet.php?id=552 Autobiography of a Yogi (the SRF bible by Guru, Founder, Paramahansa...

66: No Longer One of Jehovah's Witnesses

In this episode of A Matter of Doubt, we hang out with former Jehovah's Witness, Donny Reed. He tells us tales of getting in trouble with church elders for saying fuck, and for going down on his own wife. One of the elders was spying on him with the suspicion that he might be reading apostate literature, and sharing it with other members of the church. Donny shares many of the strange beliefs held by Jehovah's Witnesses, including the collection of several past dates they've predicted as the end of the world. We hear about the importance of the governing body and how they claim that Jehovah's Witnesses are the "thinkingest people on the planet."

Ep. 65 Tim Leaves the 7th-Day Adventists

In this episode of A Matter of Doubt, we sit down with Tim Kitevski as he shares his progression of religious beliefs from Seventh-Day Adventist to atheist. Even though Tim does not come from a fundamentalist upbringing, he tells of the psychological stress a person goes through with even a mild religious background.

Ep. 64 What Are You Without God? I Am

In this episode of A Matter of Doubt, we sit down to talk with Christopher Krzeminski, author of What Are You Without God?: How to Discredit Religious Thought and Rebuild your Identity and I Am: Marco's Anthology. First, we talk about Christopher's Catholic upbringing and his journey to atheism. Second, we discuss how his first book shows that rational thought is superior to religious thought. We end our discussion talking about how society has left us ill-equipped to understand our emotions, and Christopher thinks this is one reason why religion persists in modern society.

Ep 63: Ben Donahue Cohost of No God Cast

Welcome to another episode of A Matter of Doubt. In this episode we sit down with Ben Donahue, co-host of the No God Cast podcast, and Co-Executive of the Secular Coalition for Colorado. Ben is a former Catholic who left his beliefs behind to pursue his interest in secular activism. Topics of our discussion include; the crusades, the inquisition, the meaning of life, and men's rights in regards to abortion. Be sure to check out Secular Programming!

Ep. 62 From 7th-Day Adventist to Atheist

Welcome back to A Matter of Doubt. In this episode we speak with Jason about his once all-over-the-place beliefs, the turmoil they've helped cause, and the joy he now feels having stopped holding on to them. Hear how he went from Seventh-Day Adventist to Mormon to Baptist to Atheist. Be sure to stay tuned for our next episode! www.recoveringfromfreligion.org RR Tri-Cities, WA https://www.facebook.com/RRTricities https://www.facebook.com/center4reason https://twitter.com/CenterForReason http://secularprogramming.org/ Purchase the live stream of the Florida Humanist Conference. http://floridahumanist.org/live-stream/

Ep. 61:Ex-Mormon Atheist Named Christian

Welcome listeners to another episode of A Matter of Doubt. In this episode we sit down with Dr. Christian Anderson, a former Mormon believer and author of the following blogs, http://christiankanderson.blogspot.com/ and http://swearingelders.blogspot.com/. He discusses at length his de-conversion story and in the process, reveals many of the hidden ceremonies and practices of the Mormon church. Be sure to check out the links below for more in depth facts about the Mormon faith. List of 613 Mormon Rules - http://www.afterallwecando.com/ PBS Frontline Video "The Mormons" http://video.pbs.org/video/1460817958/

Ep. 60 - The Counter Apologist

In this episode we speak with John, the Counter Apologist, to discuss his thoughts on the Moral Argument and Euthyphro's Dilemma. In addition, he offers his own version of the Argument from Hell and we discuss the merits of both in great detail. Be sure to check out his blog and Youtube channel! http://counterapologist.blogspot.com/

Ep. 59 Gamma Atheist: Secular Parenting

In this episode of A Matter of Doubt we speak with David from the Gamma Atheist blog. David does not really have a deconversion story so we spend the time freely discussing any and all things related to religion and atheism. A majority of our discussion centers on parenting tactics as a secular person with children. We conclude our discussion with the importance of local activism. Be sure to check out David's atheist hangouts available on his blog! Follow him on Twitter @GammaAtheist

Ep. 58: Neuroscience and Feminism

In this episode of A Matter of Doubt we speak with cognitive neuroscience Ph.D. candidate, Matthew Facciani. Matt describes how interests in neuroscience eventually caused him to doubt his Catholicism. We conclude our discussion with his involvement in the Feminism movement.

Ep - 57 Living After Faith

Welcome back to another episode of A Matter of Doubt. In this episode we speak with Rich and Deanna Joy Lyons, hosts of the podcast Living After Faith. Living After Faith is the official podcast of Recovering From Religion.org. Rich and Deanna share with us their stories of deconversion. Deanna explains how her troubled upbringing as a foster child brought about her disdain for religion. Rick wraps up our discussion with his struggle with PTSD as a result of terrible and conflicting experiences as a former pastor and believer.

Ep. 56 Noah Lugeons:The Scathing Atheist

This episode of A Matter of Doubt features an interview with Noah Lugeons, host of the incredibly hilarious podcast, The Scathing Scathing Atheist. Noah tells his story of being raised by his parents with a complete lack of religion. But later in his life, his mother fell seriously ill and his father turned to the church for support. Noah witnessed a man he has known and loved his whole life, go from content, to a curmudgeonly old man. This changed Noah's attitude toward religion from being somewhat apathetic, to anti-theist. Noah says that revealed religion will always be a problem because it gives fallible human beings the authority of God.

Ep. 55 Amy Monsky: Camp Quest SC

In this episode of A Matter of Doubt, we sit down with Amy Monsky and her son Jake to tell us all about Camp Quest South Carolina, which is a summer camp for humanist and freethinking families. Amy also explains how her parents tried very hard to raise her to be a good Catholic, but she just had too many doubts. Amy Monsky is the Camp Director of Camp Quest South Caolina and President of Secular Humanists of the Low Country in Charleston, SC.

Ep.54 Ex-Jehovah's Witness: Kenny Wyland

Welcome back to another installment of A Matter of Doubt! We are very pleased to speak with Kenny Wyland, creator of the Liberal Geek blog. In this episode Kenny shares with us his deconversion from being a Jehovah's Witness and sheds light on some of the perceived peculiarities of the religion. We conclude our discussion with some thoughtful and candid observations about the religious and speak in general about religion and atheism.

Ep. 53 Ex-Mormon and End Times Theology

In this episode of A Matter of Doubt, we speak with Michelle and Kevin to discuss their experiences as youth with Mormonism and End-Times theology, respectively. Now, as a married couple they have found common ground away from their beliefs and are much happier. If you have any suggestions for future guests for A Matter of Doubt or would like to be one yourself, send us an email!

Ep. 52 - Chris Stedman: Faitheist

Welcome back to another episode of A Matter of Doubt. We sit down with Chris Stedman, author of Faitheist: How an Atheist Found Common Ground with the Religious to discuss his touching deconversion story and the reasons why he decided to write his book. Faitheist can be found at www.faitheistbook.com. In it, Chris describes the importance for freethinkers to do some "bridge building" when dealing with the religious. Be sure to stay tuned for future episodes!

Ep. 51 - Evolving Out of Eden

Welcome back! In this episode of A Matter of Doubt we speak with author, Robert Price and returning guest author, Ed Suominen. Robert eloquently walks us through his process of deconversion then we wrap up our conversation with their thoughts on "Evolving Out of Eden." In "Evolving Out of Eden," Robert and Ed explore the inconsistencies of Christian theology made evident through an understanding of the mechanism of evolution. It is both witty and insightful and is available on Evolvingoutofeden.com.

Ep 50 - Matt Besser: Comedy for Atheists

Welcome back to yet another episode of A Matter of Doubt. In this episode we speak with comedian Matt Besser. Matt humorously walks us through his life growing up as a Jewish kid in the predominantly Christian state of Arkansas. Then we discuss the Texas high school cheerleaders displaying prayer banners on the football field. Matt suggests, instead of suing, we should walk in with atheist banners to prove our point. We end our talk with a discussion on his recently released stand-up routine entitled "Woo Pig Sooie: Comedy For Atheists." Be sure to check out Matt's website Mattbesser.com, where you can find the download link for this act as well as many other fantastically funny and interest...

Ep. 49 - Jim Etchison

Welcome back to another episode of A Matter of Doubt. In this episode we interview Jim Etchison, fiction author of "Songs of the Deconverted" and "Zealot," available here on Amazon. He walks us through his experiences first as a Four Square Pentecostal and now as an atheist. We conclude our discussion with a look into some of the short and mostly autobiographical stories that comprise "Songs of the Deconverted." Be sure to also check out Jim's blog, The Meat of the Matter.

Ep. 48 - Dan Riley: Generation Atheist

Welcome back to another episode of A Matter of Doubt. In this episode we speak with Dan Riley, author of the new book, Generation Atheist. Dan first speaks on his somewhat mild deconversion from Christianity, and then we discuss the importance of a book such as his in today's receptive world. Generation Atheist is a compilation of deconversion stories from various young people and adults including Harrison Hopkins (a former guest on A Matter of Doubt) and Hemant Metha (author of The Friendly Atheist blog).

Ep. 47 - John W. Loftus

Welcome back to another episode of A Matter of Doubt! John W. Loftus sits down with us to discuss his deconversion story and then articulates his championed version of the argument against faith called "The Outsider Test for Faith." John is perhaps most well known for his authorship, but he is also known as one of the few freethinkers that Dr. William Lane Craig refuses to debate. We conclude our discussion as to why this might be so. Be sure to also check out his blog Debunking Christianity and his newest book co-authored with Randal Rauser entitled "God or Godless?: One Atheist. One Christian. Twenty Controversial Questions."

Ep. 46 Elaine Beats Alcohol Without God

Welcome back to another episode of A Matter of Doubt. We sincerely apologize for the extra long delay! In this rather short episode we speak with Elaine about the perils of substance abuse and her road to recovery without God. If you find yourself in need of similar assistance, please visit Smart Recovery.

Ep. 45 - Matt Oxley of RagingRev.com

In this episode of A Matter of Doubt we speak with Matt Oxley, author of the blog Raging Rev. Matt tells us about his deconversion and how traumatic such an experience can be. He struggled with extreme depression and thoughts of suicide until he realized his atheism. Now, Matt is happier than ever and spends his time reaching out to others who are struggling with a diminishing faith. We urge those listeners who are currently in this position to seek help through the care of a therapist. Great secular therapists in your area may be found at Recovering From Religion -The Secular Therapist Project.