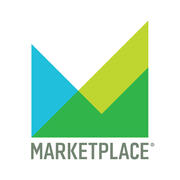 7-1-14- Morning Report- India stalls WTO deal

John Kerry is going to India, but India isn't coming to Kerry. The country's leaders have refused to sign a WTO deal, insisting on a compromise over grain stockpiles. The WTO deal reportedly could mean a trillion dollars in stimulus and 21 million new jobs. If it went through, what would that stimulus look like? Plus, more fallout from the housing crisis, this time for Bank of America. It's tacking on another billion dollars to its growing bill for passing off garbage mortgages as smart investments. Also, commentators have a habit of blaming whole generations for various economic troubles. Millennials are in the crosshairs a lot lately, accused of everything from shackling the housing market...

7-1-14 Marketplace Tech - Sony earnings

First up, Leoneda Inge reports on Sony's earnings. Plus, Katie Notopoulos of Buzzfeed talks about her push to unfollow men on Twitter. Also, today's ambulance is based off a design from the 17's and in dire need of a redesign. A fully outfitted ambulance can cost up to $16k. Budgets are tight, whether ambulances are provided by local municipalities or private companies. So updating the fleet could be really costly and slow. 'nbsp

Drones have a new celebrity spokesperson

Martha Stewart loves her little drone.

7--14- Marketplace- Movie Studios Rescue Kodak

Twitter announced it lost $144 million in the first quarter, but it also registered a 25 percent gain in users in the period.'nbspThat's a good first step. The second step will be working out how to make money off those users, and the third step will be actually turning a profit. It's a simple three-step road to success. So simple that a bunch of pantie-pinching gnomes could understand it. And maybe even make it work. Also, the National Labor Relations Board says McDonald's could be held 'jointly liable' for labor and wage violations made by its franchise owners. How does this business model work, and what impact will yesterday's ruling have on McDonald's and other companies like it? Also, m...

7--14 Mid-Day Update –

The latest GDP report, McDonald's wages, and video game lobbyists.

7--214- Morning Report- Uber And Airbnb Concur

With Argentina on the brink of default, we take a look at how a difficult situation could get even trickier if a deal with U.S. hedge funds isn't struck soon. Plus, big urban hospitals are seeing a sharp drop in uninsured patients, which means millions in savings. But the new health care landscape has its own challenges, too.'nbsp

7--14 Marketplace Tech - Twitter earnings

First, we talk to Nate Elliot, Analyst at 'nbspForrester, about Twitter's Q2 earnings report. Then, Nancy Marshall-Genzer examines the video game industry's entry into the Washington lobbying game.'nbsp Game companies are weighing in on such issues as online privacy, videogame violence and net neutrality. And when it comes to influencing legislation, they have a secret weapon: millions of committed and politically active gamers.'nbsp'nbspFinally, Syed Karim, CEO of Outernet, talks about building an internet network from low-cost, miniature satellites.

7-2-214- Marketplace- More Russian Sanctions

A new round of European sanctions against Russia, announced today, may also hurt US businesses that operate in Russia or have interests there. We consider the possible impact on these firms. Plus, it's'nbsplooking increasingly likely that Argentina will default on some of its bonds. So what happens then? Will Argentina be consumed by hellfire? Will fear of contagion freeze the global financial markets and plunge us into another recession? Or will it be business as usual in the global bond market? Also, according to a report by the Urban Institute that came out this week, around 77 million have debt in collections. We look at what happens when a bill goes to collection, and what happens to th...

7-2-14 Mid-Day Update – Lobbying for tech

The Fed's summer meeting, the global warming economy, and tech lobbyists.

7-2-214- Morning Report- TSA Crowdsourcing

The Transportation Security Administration has launched a crowdsourcing competition to improve its airport security lines. There's a prize of $15, to the innovator who can remodel its preflight chaos. We look at the campaign and response to it. Also, this week, 25 companies are looking to go public in the U.S. That would be the most since a week in August 2 when 28 IPOs listed in the U.S. This week's offerings are expected to raise some $6.8 billion. We look at what's behind the current IPO frenzy and what it says about the wider economy.