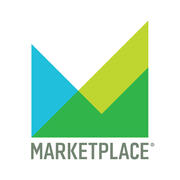 7-24-14 Mid-Day Update – Breaking the glass ceiling

Changing money market funds, punishment for hiring diversity, and young migrants from Central America.

7-24-14- Morning Report- Fighting Detroit's Bankruptcy

Women who promote other women, and non-white managers who hire diversity candidates, are subject to worse performance reviews. A new study from the University of Colorado also finds that white men who make the same decisions are rewarded. We look at ways to eliminate this bias against… eliminating bias. Plus, some bond insurers are fighting Detroit's bankruptcy plan – because they can't afford the lower bond payments the city will make under the agreement. They not only made a bad bet on Detroit's debt, they also were hit by other bad investments. 'nbsp

7-24-14 Marketplace Tech - Amazon finder

First up, Melissa Parrish, an analyst at Forrester research, stops by to talk Facebook earnings. Then, Thorin Klosowski, a writer for LifeHacker and Amazon super user, talks Amazon's new Fire Phone and its real-world product identifying feature Firefly. Finally, as part of Marketplace's Big Thinkers series, we talk to'nbspTessie Guillermo, CEO of Zero Divide, an organization that provides technology adoption services for non-profits.

7-2-214- Marketplace- Big Box Target Goes Small

Fighting between Israel and Hamas has led some U.S. and European airlines to cancel flights to Israel on safety grounds. We explore how airlines decide when they should or should not fly to a given destination. Plus,'nbspTarget Corp. opened its first 'TargetExpress' store in Dinkytown, Minneapolis today. At 2, square feet it's even smaller than its 'City'nbsp Target' stores. This physical reduction reflects an expansion by the company into new markets, but why has this big box corporation decided to 'go small'? Is this part of a larger trend by big box stores to make their mark on smaller communities? Plus, how will this move impact the company's profit margin? We investigate. Also, corporat...

7-2-14 Mid-Day Update – Netflix goes global

A profits round-up, Netflix goes global, and Manchester United plays stateside.

7-2-214- Morning Report-Blockbuster Moves To Mexico

The drumbeat of scandals involving big banks has been good news for smaller ones. Credit unions and regional banks are gaining customers by emphasizing their local roots and trustworthiness, which is also drawing interest from investors. Plus, it may surprise you to know that Blockbuster stores are still alive and well… in Mexico. That's because so few Mexicans have an internet connection. But Netflix has a new "gift card" strategy to take over the Mexican market.

7-2-14 Marketplace Tech - Netflix goes global

It may surprise you to know that Blockbuster stores are still alive and well… in Mexico. That's because so few Mexicans have an internet connection. Jeff Tyler explores Neflix's new "gift card" strategy to take over the Mexican market, and further international expansion. Then, Dan Clements, president of IntelCrawler, talks about malware and cyber-theft within Iraq. Finally, Molly Wood, New York Times Tech Columnist, stops by to discuss easy encryption and whether or not people should encrypt ordinary emails.

7-22-214- Marketplace- Is Boeing And Delta's Friendship Over?

Is inflation dead? Seems fair to say it's at least comatose. The latest numbers show little movement in consumer prices and that's unlikely to change soon. Plus, companies like'nbsp Comcast and Netflix are raking it in. So what are they doing with all that money? We investigate. Also,'nbspBoeing and Delta are in a massive fight right now over this esoteric thing called the Ex-Im bank and how much money ends up in Boeing's hands. We explain what's at the core of the fight and how it's playing out in these two companies that once had a pretty symbiotic relationship.

7-22-214- Morning Report- Free Meals For All Students

Detroit's bankruptcy created some anxiety about the ability of other U.S. cities to borrow money. We look at whether it's gotten harder for cities to take out loans in the year since Detroit's filing. Plus, schools in parts of Texas are trying a new approach to school lunches by offering free meals to all students. How big is the trend, and who will foot the bill? We report. 'nbsp'nbsp

7-22-14 Mid-Day Update – American-made jobs

Johns Hopkins' settlement, sales of existing homes, and American-made jobs.