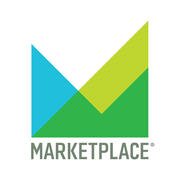 8-26-214- Marketplace- Durable Goods Number Is Flying

The durable goods number today came with a mixed message. They were up big, but only because Airline companies bought lots of planes. Take that number out, and things don't look so rosy. Plus, according to data from the credit agency TransUnion, the national credit card delinquency rate has declined to its lowest level in the last seven years, to 1.16 percent. Banks are known to make revenue from credit card debt and late payments, but how much do they depend on them? Is this latest trend affecting their business – and is the improvement in the payment delinquency rate a blip? Also,'nbspCNN is offering buyouts to older employees with several years on board. But what's the personal calculatio...

8-26-214- Morning Report- Sunny with a chance of volcanic ash

First up, more on news that the World Health Organization has increased by six fold the amount of money it needs from world governments to fight the Ebola virus in Africa. Plus, nine years ago this morning, a big storm was creeping west across the Gulf, after smashing through Florida. Its name: Katrina. Since then, we've not had a gargantuan hurricane (if you define Sandy as a superstorm, not a hurricane, and you regard Irene in 211 as awful but not gargantuan). So where does this leaves the insurance industry? Elsewhere, volcanic rumblings in Iceland have raised fears of a major threat to air travel across Europe. Four years ago an Icelandic eruption grounded thousands of flights, costing s...

8-26-14 Marketplace Tech - Big Data and police

First, we hear from Brian Blau, Research Director at Gartner, about why Amazon paid $7 million for a platform that lets people watch other people playing video games. Then, as the sharing economy continues to grow, companies are forced to determine what kind of insurance they need and how much liability to take on. We explore what challenges this poses for businesses and insurance companies.'nbsp'nbspFinally, PC Mag columnist Ibrahim Abdul-Matin joins us to talk about how big data can be used to improve policing.

8-25-214- Marketplace- Miley's Friend's Place

Burger King is looking to merge with Canadian coffee and doughnut chain Tim Hortons. It's the latest chapter in Burger King's patterned history. It's gone in and out of private hands over the last few years and has a famously young leadership team. We look at what Burger King stands to gain from Tim Hortons' heft in the breakfast market. Plus, the American Academy of Pediatrics has become the latest group to declare that most middle and high school classes start too early for teenagers. The AAP says classes should begin no earlier than 8: am because adolescents are naturally wired to fall asleep after 11 pm and wake up later than most school start times allow for. But few school districts ar...

8-25-14 Mid-Day Update – Nadella's vision for Microsoft

Hacking into Sony, a new Windows, and Fukushima exports rice.

8-25-214- Morning Report- Burger inversions

What's called a "Black Swan event" is when something hard to predict rears up and creates extreme havoc. Now, the man who runs an international umbrella organization for financial markets is quoted warning about future cyber attacks. Plus,'nbspthere's word now of a possible merger between Burger King of Florida and Tim Horton's of Ontario, Canada. Reuters is reporting the deal, if it happens, would be move Burger King's tax headquarters out of the US using a controversial but legal tax maneuver known as an "inversion." These inversions allow corporations to escape high U.S. corporate taxes. But they also saddle shareholders with higher tax bills. 'nbsp

8-25-14 Marketplace Tech - Pandora's diversity

First, we look ahead to Microsoft's unveiling of Windows . The OS is still an important cash cow to the company. Now that Satya Nadella has replaced Steve Ballmer as CEO, what will Windows say about his vision? Then, Julie Äsk, Vice President at Forrester Research, talks about why so few people are downloading new mobile apps. Finally, Adrienne LaFrance, an editor and technology reporter at The Atlantic, joins us to talk about why Pandora has better diversity numbers than other Silicon Valley tech companies.

8-22-214- Marketplace- Emmys On Monday Not Sunday

California could join the group of states that let community colleges offer four-year degrees in certain subjects like dental hygiene. But do you really need a four-year degree, and what's the cost? Plus, the Emmys are on Monday this year, as opposed to Sunday. Why? Because they don't want to have to compete with Sunday Night Football. It's just one example of the huge battle being waged over live TV broadcast space. Also, Foot Locker'nbsphas reported sky-high profits this year, thanks to its partnership with Nike. Shoes with the swoosh account for two-thirds of Foot Locker's sales.'nbsp But what happens if wingtips become the new workplace fashion? Could Foot Locker be too dependent on Nike...

8-22-214- Weekend- Scotland's Independent Economic Impact

This weekend, host Lizzie O'Leary sits down with Journalist Simran Sethi as she explains how her upbringing impacts the way she uses money now. Plus, we talk with Marketplace's Noel King and Linday Foster Thomas to recap their trip to Ferguson, Missouri and tell us about their experience. Also we look at the rising cost of school supplies being handed off to parents. What's more, good public schools are also causing massive spikes in home costs in desired district. Is the price worth it? We investigate. Then, Marketplace Tech host Ben Johnson talk about a few app that hep you discover a neighborhood and city. And after, writer Gwen Moran explains why women who ask to 'nbspwork at home to tak...

8-22-14 Mid-Day Update – Wyoming, the financial center of the universe

Plus, neutral Switzerland stays out of Russian sanctions.