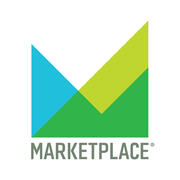 PODCAST: Overtime, overworked?

The White House wants to make more Americans eligible for overtime pay.

PODCAST: Nuclear economics, post-Fukushima

It's been three years since the Fukushima disaster prompted Japan to try weaning itself from nuclear power.

PODCAST: Seen at South By

SXSW Interactive is in full swing in Austin, Texas.

PODCAST: February jobs report

A look at supermarket mergers. And some employers are shifting how they contribute to 41(k) plans.

PODCAST: Dell CEO Michael Dell

Dell CEO Michael Dell tells Marketplace his plans to meet future demand. And getting ready for the next unemployment report.

PODCAST: Another ACA delay

The makers of the SAT have a new college admissions test. And Americans are drinking less and less orange juice.

PODCAST: U.S. sanctions won't hurt Russia

President Obama face an uphill battle in getting more funding for early childhood development. And the Fed takes a more personal approach in New England.

Spying on your Yahoo video chats

According to documents, Yahoo webcam chats were intercepted by a British security agency.

Your breakfast view will change

The White House changes the look and focus of nutrition labels.

The stock market, five years on

If you held onto your stocks at the bottom, things might not be so bad.

Bitcoin mystery

Many are expecting Mt. Gox to file for bankruptcy.

PODCAST: Freezing our economic output

The winter weather might slow our national GDP.

Depending on family for that startup loan

When starting a business, you don't always have to go to a bank to get money.

PODCAST: Facebook's bet on WhatsApp

Facebook made one of the most expensive tech acquisitions in recent history.

PODCAST: A higher minimum wage

Will raising the minimum wage hurt jobs or reduce poverty? A new report says: both.

College debit cards and Chinese taxi cabs

The government looks at the student debit card market.

PODCAST: Tennessee car workers reject union

Stimulus woes in Japan put a hamper on the country's recovery. And taking a look at how we value water.

President Barack Obama is scheduled to visit the agriculturally-rich city of Fresno, Calif.

President Barack Obama is scheduled to visit the agriculturally-rich city of Fresno, Calif. to address the state's drought.

PODCAST: Cable mega-merger

Comcast is trying to buy Time Warner Cable for $45 billion.

PODCAST: Silicon Galley?

Another Obamacare delay that gives businesses some breathing room. And, the first part of our series on the increasingly isolated culture of the tech industry: Silicon Island.

PODCAST: Problems in the U.S. drug pipeline

The U.S. has a new ambassador to China, who'll have to face challenges in getting Chinese and American businesses to play nice. And in New Orleans, learning music by watching the feet.

PODCAST: January jobs report

This months jobs report showed unemployment inching down, but fewer jobs were created than expected. And we look at how much personal debt is too much?

PODCAST: Layoffs in tech and retail

There big cuts to jobs in the tech industry in January. Meanwhile the Governor of Tennessee wants to make community college in his state free. And European officials are considering new trade agreements with Cuba.

PODCAST: What are 'Climate Hubs?'

The Obama administration is set to announce the creation of regional offices called climate hubs today. Also, Twitter is set to release its first earnings report.

PODCAST: Matchmaking in Mexico

The new Secretary of Commerce Penny Pritzker is going on a trade mission to Mexico to find new business partners to match with U.S. companies. And, investing in iPads to help schoolchildren learn carries some costs that may be getting overlooked.

PODCAST: Microsoft has a new CEO

Satya Nadella is Microsoft's new chief executive. We look back at Steve Ballmer's tenure as his successor takes over. And where have manufacturing jobs gone?

1-1-14 Mid-day Update - Who will lead Microsoft?

There's a lot of chatter out there about who will be named as Microsoft's next CEO. We wondered what sort of advice people -- not just those who know the Fed but regular folks, too -- might have for Janet Yellen, as she becomes the chairwoman of the Federal Reserve. And, this weekend's game is a big opportunity for the pro-pot faction.

1--14 Mid-day Update - Cuba seeks foreign investment

Investors are pulling out of emerging markets, and putting their money into older markets. How much does the Fed have to do with it? A proposal to waive tuition at public universities, but grads will have to "pay it forward." And, Cuba looks for foreign investment.

1-2-14 Mid-day Update - State of the Union as heard from Europe

President Obama focused mostly on domestic issues during his speech last night. How did it go over in Europe? Some say Nintendo needs to ditch the console and focus on games, but Nintendo may still try to save its hardware business. And, the USPS raised the price of stamps by cents last Sunday.

1-28-14 Mid-day Update - White House to raise minimum wage for federal contracts

Previewing tonight's SOTU. The NSA and its British counterpart are sucking up data from some mobile apps. And, there's a lot of code in the Silicon Valley dress code.

1-27-14 Mid-day Update - Emerging market jitters

Emerging markets are starting off 214 in the worst place they've been in 5 years. A new study says more than half of Americans are fuzzy on the deadline for signing up for health insurance. And, some charter schools see a benefit to pulling students from both sides of the tracks.

1-24-14 Mid-day Update - The legal marijuana industry's banking problem

Banks are reluctant -- or, in most cases unwilling, -- to do business with the marijuana industry. Railroads are shipping less coal, while they're sending packed supply trains to the oil fracking fields of North Dakota. And, less than five months before Brazil's World Cup kicks off, 6 out of 12 venues are still unfinished.

1-2-14 Mid-day Update - Are black people treated differently on Airbnb?

Carl Icahn wants eBay to spin off PayPal, separating the online auction site from the digital payment service. And, researchers say that African-Americans who rent out comparable apartments in similar neighborhoods charge less for their listings than white hosts do.

1-22-14 Mid-day Update - Optimism at Davos

The World Economic Forum kicks off today in the Alpine town of Davos, Switzerland. 5 percent of people who enroll in massive open online courses, or MOOCs, drop out. And, a recent study shows one in 1 job applicants have been rejected because something turned up in their credit history.

1-21-14 Mid-day Update - Oil demand booming

A new IEA report out Tuesday says global oil demand will rise by 1. million barrels per day this year. The annual meeting of the World Economic Forum kicks off this week, in Davos. One of the items on the agenda is inequality. And, the JOBS Act will promote equity investing through crowdfunding.

1-17-14 Morning Report - Surprise! Smoking is a lot worse than we all thought

Hey Smoking, you can add diabetes and rheumatoid arthritis to your list too! Studying abroad in Latin America gets a big boost. And when keeping up with the Jones' means getting your own private water well.

The NBA has made it clear -- they want to expand to Europe

Could personal coaches help low-income students graduate? The NBA is looking across the pond. And the current state of state finances.

1-15-14 Morning Report - The Fed -- cash cow or sitting duck?

The long-term unemployed, the NCAA debates paying its student athletes, and the Fed's bond portfolio.

1-14-14 Marketplace Mid-day Update: The running tab of no tap water

A Supreme Court case about severance pay, the cost of a water ban, and the Fed's Reverse Repo.

1-1-14 Marketplace Mid-day Update: Last week's weak jobs numbers? Blame the weather.

The weather could be partly to blame for last week's poor jobs report. A new retailer admits to being hacked. And new tools are helping the Fed.

1-1-14 Mid-day Update - Something rotten in the jobs report

The U.S. economy added only 74, jobs in December, way below most economists' predictions. The unemployment rate dropped to 6.7 percent. Attention, Target shoppers: That data breach was worse than you thought. And, U.S. Secretary of Agriculture Tom Vilsack talks polar vortex, the farm bill, and food prices.

1-7-14 Mid-day Update - A bad time for the bee business

Made in the USA fossil fuels alter the country's trade status. The American Beekeeping Federation and the American Honey Producers Association both start their annual meetings. And, Provo and Salt Lake City are home to a cluster of tech start-up companies, thanks to the culture and geography of Utah.

1--14 Mid-day Update - In Silicon Valley, failure is in

The unemployment report comes out tomorrow, but there are some positive signs in advance. And, in Silicon Valley, a failed start-up is often considered to be a helpful lesson in how to succeed -- next time.

1-8-14 Mid-day Update - The Commerce Dept. has the least popular booth at CES

At CES in Las Vegas, the Commerce Department highlights its "Open for Business Agenda." 5 years of the War on Poverty. And, Silicon Valley's embrace of failure as a step toward success can be confusing -- especially if you're the venture capitalist that put up the money.

1-6-14 Mid-day Update - Yellen expected to be confirmed today

Janet Yellen is expected to be confirmed as the chair of the Federal Reserve today. Expect unemployment to drop -- but not because people are heading back to work. And, Delta Air Lines will take its final DC- to the skies today, punctuating a most unlikely and colorful span of airliner history.

1--14 Mid-day Update - Cheerios to go GMO-free

A look at what happened on the first trading day of the new year. Soon, you will be able to buy a box of Cheerios that is GMO-free. And, which country gets most of its energy from renewable resources?

PODCAST: How safe are bonds?

Stocks were on a roll this year. Does it follow that it's time to turn to bonds? Also, on Jan. 1, the Freedom from Drone Surveillance Act goes into effect in Illinois.

12--1 Mid-day Update - Sprint CEO Dan Hesse

The Dow is up by 2 percent for the year on this penultimate day of trading for 21. And, Sprint's CEO talks fast data, HD phone calls, "The Three Little Pigs," and a potential T-Mobile merger.

12-27-1 Mid-day Update - The Weather Channel versus a weather channel

The taper pushes up the 1-year. California, Illinois, and Oregon are just three of the states changing their hands-free, cell phone driving rules next year. And, DirecTV has launched its own weather-related TV channel right next to the Weather Channel.

12-26-1 Mid-day Update - UPS's Christmas fail

UPS says the volume of packages exceeded its capacity and many customers didn't receive their deliveries on time. This month marks the third anniversary of the Arab Spring. And, as drivers increasingly take them off the putting green, sales of golf carts are expected to grow to $682 million this year.

12-25-1 Mid-day Update - Big data meets big sickness

Companies who want to make sure their products are in the right place at the right time to capitalize off of flu season are turning to social media. And, there's a benefit to charitable giving beyond the warm and fuzzy holiday spirit -- such donations can shave a bit off the year's tax bill.

12-24-1 Mid-day Update - Bleak prospects in the new year for the long-term unemployed

Long-term unemployment has not been this high for this long since World War II. And, Netflix comes out with its first original kids' program.

12-2-1 Mid-day Update - The first health care sign up deadline approaches

Who are the people who waited until the last minute to sign up for health insurance? Happy 1th birthday, Federal Reserve. And, holiday retail hiring is strong this year, but the vast majority of those jobs will disappear in the New Year.

12-2-1 Mid-day Update - Inside China's Bitcoin exchange

Adding some gross weight to gross domestic product. As negotiators continue work on a trans-Pacific trade deal, one of the sticking points is intellectual property. And, a visit to BTC China, which until this week was the trading epicenter for the Bitcoin economy.

12-1-1 Mid-day Update - Target gets hit by massive credit card theft

Millions of Target shoppers may have had their information stolen from card swiping machines. The Fed is not worried about inflation right now. But should it also worry about the opposite? And, generics have a 5 percent bigger markup in comparison with brand-name drugs.

12-18-1 Mid-day Update - Banks make chatrooms verboten for traders

JPMorgan and Deutsche Bank are prohibiting the use of some chat rooms amid ongoing investigations of currency manipulation. Ukraine is welcoming a $15 billion early holiday gift from Russia.

12-17-1 Mid-day Update - FDA wants answers about antibacterial soap

The FDA is asking makers of antibacterial soap to prove their product is more effective than regular soap. Some women in Silicon Valley are trying to change gender dynamics. And, 5 new Beatles songs come out today. Why?

12-16-1 Mid-day Update - Will Bernanke taper the stimulus on his way out the door?

Now that some parts of the economy seem addicted to the Fed's stimulus, how does the central bank extricate it? Facebook will be added to the S'P 5. So what exactly does that mean? And, a company called Pave that lets financial backers invest in the future of promising young people.

12-1-1 Mid-day Update - The budget deal and the sequester

The House passed a budget agreement aimed at avoiding another government shutdown. How will it affect the sequestration? A mish-mash of tax credits about to expire. And, you just won the lotto: Should you take the lump sum, or is there more advantage in agreeing to regular payouts?

12-12-1 Mid-day Update - Should the U.S. lift its ban on oil exports?

Is the U.S. ready to become an oil exporter? This month federal regulators are expected to come out with new rules around Black Lung. And, as January quickly approaches, it's time to consider resolutions for the new year. Eat healthier, drink less and "live life to the fullest" are all standbys, but personal finance goals often top these lists.

12-11-1 Mid-day Update - Peter and Jennifer Buffett on giving without being self-serving

Warren Buffett's son Peter and his wife Jennifer wife talk about their ideas on philanthropy.

12-1-1 Mid-day Update - GM picks first female CEO

Mary Barra, the current global head of product development at GM, will become chief executive in January. The Volcker Rule went public today. And, Nobel Prize in Economics winner Lars Peter Hansen discusses his work.

12--1 Mid-day Update - Supreme Court will weigh in if EPA can enforce air quality standards

Some governors asked the EPA to rein in polluting states, and EPA is asking the Supreme Court for permission. Think of the U.S. Congress as a procrastinating undergrad, prone to sleeping in. Lawmakers don't hesitate to hit the "snooze button." And, the black bear population has grown so large in the state that it ended a hunting ban a few years ago.

12-6-1 Mid-day Update - Unemployment at 7 percent for the first time since 28

The unemployment rate hit a 5-year low, with 2, jobs added in November. And, a look at how divestment helped stop apartheid in South Africa.

12-5-1 Mid-day Update - Fast food workers on strike for better wages

Fast food workers across America are striking today, asking for $15 an hour. More dry counties have been phasing out Prohibition-era laws, in part to attract more businesses. And, the GDP doesn't count volunteer work at all, and that includes unpaid care-giving for a sick loved one. But with such high costs for elderly home care, there's often no alternative

The Volcker Rule: What's that again?

Regulators have announced that, after years of wrangling, they are finally set to finalize the details of the so-called Volcker Rule. If you're between the ages of 62 and 7, you're eligible for Social Security. But when should you take it? And, for one day, Emerson College's communication school will be renamed the Ron Burgundy School of Communication.

PODCAST: Consumers fight back in shopping

Stores are counting receipts from the four-day shop-o-rama.

12-2-1 Mid-day Update - Healthcare.gov is fixed for consumers, but what about insurers?

The claim is that healthcare.gov is fixed to the point that it works for out 1 consumers. The -year fixed-rate is a popular mortgage, but is it here to stay?

11-2-1 Mid-day Update - Heathcare.gov is supposed to work by tomorrow

The White House's self-imposed deadline for healthcare.gov to be "working smoothly" for the "vast majority of users" is Saturday. Australia has rejected a $2.6 billion bid by Archer Daniels Midland -- to buy one of Australia's largest grain companies. And, Globalist Quiz time.

11-28-1 Marketplace Mid-day Update: Why are retailers worried this holiday season?

We have one of the shortest holiday shopping seasons upon us. Retailers couldn't be more worried. And a look at two people who are working this Thanksgiving day.

11-27-1 Mid-day Update - Why is it so hard to save?

The U.S. government has announced a $25 million fine against Weatherford. This time of year, some lenders send out offers to let you "skip a payment." And, when 4 percent of Americans live paycheck to paycheck, you have to wonder why saving money is so difficult.

11-26-1 Mid-day Update - 2andMe might not be all it says it's cracked up to be

The FDA has ordered 2andMe to stop selling DNA test kits. What is Katie Couric thinking leaving ABC for Yahoo? And, in Indonesia, authorities are getting ready to introduce the world's biggest universal health care program.

11-25-1 Mid-day Update - Will international businesses cash in on easing of Iran sanctions?

Europe's automotive industry and others may benefit from lifted sanctions on Iran. Restaurant profit margins are slim, only around -5 percent. So more restaurant chains are starting to make home deliveries. And, One Direction's new album was topping the charts before it was even released.

11-22-1 Mid-day Update - The story of your meat, right on the label

Is a Dow at 16, high enough for now? The Federal Communications Commission is moving toward lifting a long-standing ban on cell phone calls in-flight. It would permit calls once a plane reaches 1, feet. And, new rules say that meat must be labeled with where the animal it came from was born, raised, and slaughtered.

11-21-1 Mid-day Update -White House won't let Fannie and Freddie be sold back to investors

The White House is throwing cold water on a private investment group's proposal to recapitalize Fannie Mae and Freddie Mac. At auction tonight, the domain name mutualfunds.com won't break 21's record unless it fetches more than$4.7 million. And, are high tech hiring systems keeping Americans out of work?

11-2-1 Mid-day Update - Is Dropbox really worth $8 billion?

We will draw a line between gas prices and holiday consumption. Dropbox, the online storage firm, is reportedly seeking a new round of funding. And, Fortune Magazine's Allan Sloan's list of the year's worst deals and financial flops.

11-1-1 Mid-day Update - JPMorgan to settle over mortgage bonds for $1 billion

The Justice Department will announce a record-setting settlement with J.P. Morgan Chase over mortgages and mortgage-backed bonds. Dow 16,. S'P 1,8. What does it all mean? And, a byproduct of refining gasoline is clouding the skies of a South Side Chicago neighborhood.

11-18-1 Mid-day Update - Brand-name drugs prescribed to Medicare patients cost taxpayers

At the Dubai Air Show, Boeing claims the largest product launch in the history of commercial aviation. And, a new analysis by ProPublica finds that many doctors in the U.S. prescribe brand-name drugs to Medicare patients when generics can be dramatically cheaper -- and it's costing taxpayers hundreds of millions a year.

11-15-1 Mid-day Update - China to ease one-child policy

Janet Yellen testified before the Senate Banking Committee yesterday. China said today it's easing its one-child policy, but economics could still stand in the way of more children. And, the new PlayStation comes out tomorrow, and the battle for the living room ramps up another notch.

11-14-1 Mid-day Update - Yellen on the hot seat

Janet Yellen was the advocate for more transparency by the Fed. What will she do as chair? A JPMorgan Twitter Q'A quickly turned into a public relations disaster. And, there are still people who make a living selling typewriters to law offices.

11-1-1 Mid-day Update - How to give to the Philippines in a way that matters

The Supreme Court hears arguments Wednesday in a case that could weaken union-organizing efforts. Sports Authority stores in Chicago are getting hit by "flash robs," gangs of shoplifters who are triggered all at once. And, people around the world want to help the Philippines. But what's the best way to donate after disaster strikes?

11-12-1 Mid-Day Update: China's markets

Chinese leaders emerged from a four-day policy meeting today.

PODCAST: Devastation in the Philippines

The Philippines is reeling and thousands are presumed dead after a massive typhoon hit over the weekend. And, after last month's government shutdown, the business community is making its dissatisfaction with how business gets done in Washington clear through a new pattern of political giving

11-8-1 Mid-day Update - October jobs numbers

The government just reported the labor market in October was much stronger than expected, but how reliable is the data for a month when the government was shut down for half of it? And, imagine finding a job after being unemployed for months, only to have to look for a second to pay off your newly acquired debts.

11-7-1 Mid-day Update - Twitter goes public

If you want to get in on Twitter's IPO today, you probably can't. Can Groupon turn things around? And, an advocacy group says the country need to address racial inequality if we really want the economy to grow.

11-6-1 Mid-day Update - Twitter prepares to go public

When a tech company like Twitter goes public, the pressure is on to make money and lots of ideas get tried out. Also, as Twitter prepares to go public, it sets a new target for its stock price.

11-5-1 Mid-day Update - to pay $2.2 billion settlement

In one of the biggest cases of health care fraud ever, J'J is being fined for improperly marketing a drug for treating schizophrenia. When a country doesn't like what the world thinks of it, it turns to the same branding consultants as big companies. And, why Activision is spending millions to market the new "Call of Duty" game.

11-4-1 Mid-day Update - SAC Capital pleads guilty to insider trading

SAC Capital has agreed to plead guilty to insider trading and will pay a record $1.2 billion fine. Colorado voters are considering a state measure that would increase state income taxes to fund a significant overhaul of public school financing system. And, a look at supercapacitors.

11-1-1 Mid-day Update - Food stamp recipients living with less

Starting today, Americans will get less in foods stamp assistance. We talk to one of them. And, the FAA needs to give airline-by-airline approval before you can play "Angry Birds" during takeoff.

1-1-1 Mid-day Update - 'I see dead people' is bad for a house's value

Economists are worried about consumers' moods as we head toward the end of the year. Georgia Tech was the first elite university to offer an online degree program and now it's putting together its first class.

1--1 Mid-day Update

2 to percent of people who currently purchase their own insurance will need to switch to a new plan. Edward Snowden's former employer, Booz Allen Hamilton, announces earnings. Did it feel a Snowden penalty? And, Cuba is shutting down 2, businesses that sell clothing.

1-2-1 Mid-day Update - The high price of cocoa

Outsourcing giant Infosys faces a record immigration fine over worker visas. Southern Airways Express flies small planes out of small airports, a no-hassle alternative to driving a few hundred miles. And, cocoa prices are near record highs, as farmers who have switched to more lucrative crops have driven down supply.

1-28-1 Mid-day Update - A neighborhood lost to Sandy

One year after Hurricane Sandy, a Staten Island neighborhood is lost forever. And, India wants more foreign banks to lend in rural areas. But will the new rules appeal to the banks?

1-25-1 Mid-Day Update - Samsung makes record profits, but it's still Apple's world

A little good news on the economic front. Maybe. Maybe? No matter how many handsets Samsung sells, Apple may always dominate the conversation. And, the number of Vermont microbreweries has doubled in the last five years. There are now 2 craft breweries, and several more are being planned.

1-24-1 Mid-day Update - Amazon dominates without profits

Amazon is looking to grow and dominate, and is willing to sink billions into risky ventures like its streaming video service. New rules will require brokers to disclose signing bonuses. And, the price of natural gas so cheap, manufacturing is coming back to America.

1-2-1 Mid-day Update - The global impact of illegal logging

The SEC considers rules for allowing companies to raise money online. The city of Detroit tells a judge it can't pay for the $18 billion in long-term liabilities it has accumulated.

1-22-1 Mid-Day Update - New jobs report shows 148, jobs added

The Bureau of Labor Statistics reports that the economy added 148, jobs last month. The unemployment rate fell to 7.2 percent. And, new exposé in The Huffington Post describes startling allegations of abuse and neglect at for-profit juvenile prisons.

PODCAST: If they show music videos on TV again, will anyone watch?

Delayed figures on unemployment are expected to hold steady. Diddy launches music TV network for millennials. And, Brazil convenes a committee to monitor prices and service ahead of next year's World Cup to head off price gouging. But for retailers, there's a fine line between appropriately responding to increased demand and taking advantage.

1-18-1 Mid-day Update - Big business not invited to the Tea Party

The business community helped elect some Tea Party Republicans to Congress -- and they weren't happy with the shutdown and debt ceiling fight. The British government is trying to prohibit The Wall Street Journal from publishing the names of trades implicated in the LIBOR scandal. And, China's GDP is growing as leaders look to make economic reforms.

1-17-1 Morning Report - The debt ceiling battle's aftermath

The aftermath of the debt ceiling debacle: consumer confidence is shaken, companies aren't spending, interest rates will rise, the nation's credit rating is in jeopardy, and GDP growth takes a hit. Is Google's strong-arming of advertisers to buy ads across multiple platforms paying off? And, in November, the Supreme Court will hear arguments in a case that hinges on the definition of clothing.

1-16-1 Mid-Day Update - The world watches Washington

The deadline to raise the debt ceiling is less than 24 hours away. Toy analysts say Mattel's core brands and its progress in high-tech toys have helped it do better than some other toymakers. And, in Camden, New Jersey, one non-profit is using real-time hospital data to help locate people eligible for Obamacare.

PODCAST: The economic impact of the debt limit fight

Whether or not Congress raises the debt ceiling in time, we may be headed for another economic slowdown. As Iran prepares for nuclear talks in Geneva, the current international sanctions still impact everyday life in Iran. And, United debuts an in-flight magazine, titled Rhapsody, for high-end and business travelers.

1-14-1 Mid-Day Update - Clock ticks on debt deal

A weak start on Wall Street today as the federal budget and the future of federal borrowing remain unresolved. Three Americans win the Nobel Prize in Economics. And, Medicare enrollment is already confusing enough. The new health care exchanges will only make it more so. And that could end up being costly for taxpayers.

1-11-1 Mid-Day Update - Economy flying blind

Trying to figure out economic data without official government statistics. Employers can give employees bigger discounts on health care if they participate in wellness programs. But what if instead of gym memberships, those programs handed out devices that tracked your every step? And, Ben Bernanke completes his term in January. Help us send him off!

1-1-1 Mid-Day Update - A debt ceiling deal in the works?

Treasury Secretary Jack Lew was on Capitol Hill this morning trying to convince lawmakers to end the shutdown and raise the debt ceiling. And, local shops and national chains will lean on experienced hands to give them an edge.

1--1 Mid-Day Update - Janet Yellen nominated as Fed chair

A look at the life and career of President Obama's nominee for chair of the Fed. What would the Fed be like under Chair Janet Yellen, and how is Wall Street reacting to the White House's announcement? And, Warren Buffett's Berkshire Hathaway made a killing off investments in distressed companies during the recession.

1-8-1 Mid-Day Update - Crowdfunding the police

How is Wall Street reacting to the debt ceiling debacle? Using a Kickstarter-like web platform to fill the gaps left by the police force in Oakland. And, 15-year-old Malala Yousafzai 's book comes out tomorrow.

PODCAST: Government shutdown could stress out homebuyers

The government shutdown is hampering lots of different mortgage processing, and not just for Federal Housing Administration loans used by many first-time buyers with low or moderate income.

1-4-1 Marketplace Mid-day Update: Is Congress smarter than a 7th grader?

More details emerge about Twitter as the company made public its papers for an S-1 IPO. The American Gaming Association is pushing for more gambling regulation. And when it comes to our government's problems, should we turn it over to the kids?

1--1 Marketplace Mid-day Update: Marc Jacobs and Millennials

Weekly jobless claims went up a bit. A look at the employment challenges facing Millennials. And what happens to a luxury brand when its exclusivity is exhausted?

1-2-1 Marketplace Mid-day Update: Moving on to another worry...the debt ceiling

The greater concern over the debt ceiling. Who do we really owe all that $16.7 trillion to anyway? And a new site aims to be a LinkedIn for the blue-collar crowd.

1-1-1 Marketplace Mid-day Update: Government shutdown is bad right? So how are politicians capitalizing on it?

Government shutdown has investors worried. But turns out, it's a great time for politicians to raise some cash. And Japan will be raising its national sales tax by percent.

--1 Marketplace Mid-day Update: Looming government shutdown

An obscure tax could play an big role in government shutdown negotiations. How effective was the U.S. Special Inspector General's office for Iraq at eliminating abuse and fraud? And if Congress doesn't strike a deal it will impact jobs -- and the jobs report this Friday.

-27-1 Mid-Day Update - An interview with Coca-Cola CEO Muhtar Kent

The key global climate change organization releases its summary of a climate change report six years in the making. And, Muhtar Kent, CEO of Coca-Cola, sits down with Marketplace Morning Report host David Brancaccio to discuss water, obesity and unemployment.

-25-1 Marketplace Mid-day Update: We chat with a MacArthur genius grant winner

Prices are out for Obama's health exchanges. So how much will it cost you? A chat with one of today's MacArthur Foundation 'genius grant' winners. And why cant the government pinpoint just when it will hit its debt limit?

-24-1 Marketplace Mid-day Update: AK-47 rifle now in private investor hands

Fiat, Chrysler's largest stakeholder, is upset after Union push for IPO. Russia sells stake in maker of AK-47 rifle. And why California's dairy farmers and cheese producers aren't seeing eye-to-eye.

-2-1 Marketplace Mid-day Update: Kenya death toll and government shutdown

The death toll rises in Kenya. A looming government shutdown. And cracking down on fake online reviews.

-2-1 Mid-day Update: Winners and losers after Bernanke's announcement

Aftermath of the Fed's decision not to taper. Why hasn't Priceline split its share price? And when it comes to preventing shootings at the workplace, background checks before hiring employees are just the first step.

-1-1 Marketplace Mid-day Update: The Fed throws economists off guard

The Federal Reserve's big surprise: no cuts to bond buying for now, the economy isn't strong enough. JPMorgan agrees to pay up big for trading loss. Homes in Indiana on sale for $1. And the glamorous side of journalism.

-18-1 Marketplace Mid-day Update: Quantitative Easing, explained

Quantitative Easing gets explained. A look at why businesses are heavily promoting the Common Core education initiative. And a new demographic is making big inroads in the tech world -- Latinos. That's all on today's podcast.