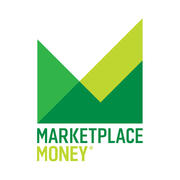 /7/214 Marketplace Money - Personal Finance Party

This weekend, guest host Lizzie O'Leary and reporter Nancy Marshall-Genzer discuss the impact of President Obama's federal budget proposal. How does the budget impact our wallets? Plus, Marketplace Tech host Ben Johnson discusses the latest tech in money. Personal finance expert Louis Barajas answers listeners' questions about saving and spending. Also, musician Andrew WK contemplates the personal finance behind partying, we examine whether networking actually works for everyone and listeners tell us how their music buying habits have changed over the years.

2/28/14 Marketplace Money - Stormy Weather

This week, guest host Lizzie O'Leary and financial education expert Beth Kobliner explain how to talk to kids about money at every age. Dan Kadlec, contributor to TIME magazine, joins Marketplace Money to discuss Oklahoma's mandate to add financial literacy courses to their high school curriculum. Lizzie and'nbspfinance expert Jill Schlesinger answer listener questions.'nbspDigital producer Raghu Manavalan discusses what's happening in social media and we see how bad weather hits the wallets of people across the U.S. Marketplace Tech host Ben Johnson talk about the future of cryptocurrency Bitcoin, have we seen its demise? And comedian Maria Bamford looks back on her life for our Family Mone...

2/21/214 Marketplace Money - Millennial Malaise

This weekend on Marketplace Money, guest host David Lazarus talks to Erin Lowery of Broke Millennials about how students are paying more in student loans than they did just four years ago, and how the debt affects other aspects of their lives. Also, David Lazarus takes a look at why people should read the fine print of the terms and conditions of consumer goods and services if they want to protect their wallet. Rene Alegria, founder and Chief Executive Officer of Mamiverse, a digital platform devoted to Latina moms and their families, tells us how his upbringing and family affect how he views money today. David Lazarus answers listener questions along with personal finance expert Farnoosh To...

2/14/214 Marketplace Money - Tax psychology

This week on Marketplace Money, guest host Lizzie O'Leary gets the latest news on Obamacare from Marketplace reporter Dan Gorenstein. Marketplace Tech's Ben Johnson gives us a lesson in the volatile currency Bitcoin. Lizzie O'Leary and personal finance columnist Liz Weston answer your questions, and now that most people have their W-2s, we're looking at the psychology and the practicalities behind taxes and refunds. Indian-American politician Reshma Saujani reflects on how her family's approach to handling money influenced her own financial habits and digital producer Raghu Manavalan looks at the conversations we're having out in social media.

2-7-214 Marketplace Money - Cash is king?

This weekend on Marketplace Money, guest host David Lazarus, columnist for the LA Times, gets the latest news on consumer data breaches. Is there a real benefit to buying everything with cash? Rob Wile of Business Insider joins him to talk about the cons of cash and what consumers can do to protect themselves while shopping. Also, Marketplace reporter Noel King explores the state of wealth in the African-American community and what small businesses are doing to take advantage of black buying power. Plus, we take a look a the trend of commercial ads "keeping it real" with diverse casting and subject matters, and Indian-American politician Reshma Saujani reflects on how her family's approach t...

1/1/14 Marketplace Money - Preparing for unemployment

This weekend on Marketplace Money, host Carmen Wong explores the experience of being out of work and knowing your last unemployment benefits payment is on the way. Marketplace reporter Mitchell Hartman joins her to talk about what you can do to prepare – financially and mentally – for more hard times. Also, are women more reluctant to talk about their accomplishments in the workplace? Guests Jessi Smith, a psychologist at Montana State University, and author Peggy Klaus discuss how gender stereotypes affect the earning potential of women when it comes to tooting their own horns on the job. Plus, we look at who's chipping in to the big pot of money being gambled on the Super Bowl and science ...

1/24/214 Marketplace Money - Credit Card Collection

This weekend on Marketplace Money, host Carmen Wong Ulrich provides a crash course on credit with a look at consumer spending, credit reporting and more. Credit expert John Ulzheimer talks about how your credit score may be affected by your use of social media. Plus, relationship coach Andrea Syrtash discusses the etiquette of bringing up money in dating, and when it's appropriate to ask your love interest to divulge their credit score. Also, personal finance journalist Liz Weston helps answer listeners' questions about getting into debt by using plastic and we explore the costs of living off the credit grid.

Marketplace Money for Friday, January 17, 214

This weekend on Marketplace Money, host Carmen Wong Ulrich explores the aftermath of the big consumer data breaches at Target, Neiman Marcus and other retailers. Consumer advocate Bob Sullivan explains how shoppers can prevent getting hacked and what to do if your credit or debit card has been compromised. Plus, Marketplace reporter Dan Gorenstein checks in on how consumers are finding their experiences with the Affordable Care Act, and we get an update on the traditional retirement savings rules from David Blanchett of Morningstar. Also, student loan expert Heather Jarvis helps out some listeners who have questions about financing higher education and musician John Roderick shares how his f...

1/1/14 Marketplace Money - Burning bridges

This weekend, host Carmen Wong Ulrich explores what seems to be a growing trend of publicizing tense employer-employee relations online. She speaks with law professor David Yamada about why workers choose to take their departure from a job public and the implications of that. Plus, certified financial planner Greg Fisher helps answer listeners' personal finance questions and comedian W. Kamau Bell shares how his childhood experiences with money shaped his current financial habits.

1--14 Marketplace Money - Resolution Roundup

This weekend on Marketplace Money, host Carmen Wong Ulrich celebrates a new year with four devoted listeners determined to make and keep important financial resolutions in 214. We meet Nina, a single mother in Oakland, Calif., who wants to retire abroad Melissa and Joshua, a couple in Portland, Ore., who want to keep their newfound financial stability and stay off government assistance Eric, a college student in Williamsburg, Va., who is striking out on his own for the first time this year and Destie, a nonprofit worker in Bath, Maine who wants to plug her family's budget leaks. Plus, Marketplace reporter Mitchell Hartman discusses the new software employers are using to screen applicants an...

12/27/21 Marketplace Money - New Year's Edition

This weekend on Marketplace Money, host Carmen Wong Ulrich revisits the year in news with a look at stories from 21 that affected our wallets. Joining her is Marketplace's David Gura, David Lazarus of the LA Times and NY Times reporter Tara Siegel Bernard. Plus, we help listeners prepare for the fast-approaching tax season with end-of-year planning tips and Marketplace reporter Stacey Vanek Smith explains why returning your unwanted holiday gifts may be harder this year. Also, blogger Joe Udo of the site RetireByForty.org gives us inspiration for keeping our new year's financial goals by reflecting on a resolution he made at the start of 21.

12/2/21 Marketplace Money - Holiday Etiquette

This weekend on Marketplace Money, host Carmen Wong Ulrich gets into the spirit of giving with etiquette expert Thomas Farley, who offers tips on holiday tipping. Plus, Harvard professor Michael Norton and Eileen Heisman of National Philanthropic Trust talk about why we give and how to donate charitable contributions in the most effective way. Plus, whether you're giving gift cards over the holidays or will receive some from loved ones, journalist Bob Sullivan shares some important rules and restrictions on the popular presents that you should be aware of. Also, Brian Hoyt of RetailMeNot.com offers ideas on how to find the best coupon deals online and personal finance expert Lauren Lyons Col...

Marketplace Money - 12/1/21

This weekend on Marketplace Money, host Carmen Wong Ulrich explores why new car sales are soaring and what that means for the used car inventory and consumers. Plus, the holidays are a great time for folks to earn extra cash through sites like Taskrabbit, where freelancers can bid for odd jobs. Carmen and a guest expert answer questions about saving for retirement from listeners working in the gig economy. Also, feeding your family can be an expensive feat during the holidays, particularly if you want to make meals that are nutritious. Stic of the rap group Dead Prez joins the show to talk about how to "eat good on a hood budget."

12-6-1 Marketplace Money - Money and psychology

This weekend on Marketplace Money, host Carmen Wong Ulrich explores the psychology of self-control leading up to the time of year when people make resolutions – financial and otherwise. She's joined by Maria Konnikova, author of the forthcoming book "Mastermind: How To Think Like Sherlock Holmes" to talk about willpower, determination and rewards. CBS News Business Analyst Jill Schlesinger also joins the program to help answer listeners' questions about personal finance, plus Carmen digs into the topic of financial gifts in a special "Lightning Round" of Q'ampAs. Also, we check back in with a former guest who had $1, riding on a weight loss competition to see what the outcome was.

11-2-1 Marketplace Money - 'Tis the season

This weekend on Marketplace Money, host Carmen Wong Ulrich addresses some usual – and unusual – questions about how family and finances mix during the holiday season. First, reporter Stacey Vanek Smith shares the myriad ways stores use technology to stalk customers while they shop, in hopes of making them spend more money. Plus, psychiatrist Gail Saltz joins the program to discuss how people rationalize overspending on gifts for loved ones and ways to break that bad financial habit. Also, Greg Graffin of the punk rock band Bad Religion reflects on how his spending habits were shaped by his frugal father. And, a pair of personal finance experts debate the value of the financial literacy movem...

11-22-1 Marketplace Money - The New Math of Healthcare

This weekend on Marketplace Money, host Carmen Wong Ulrich presents a special collaboration with The New York Times called "The New Math of Healthcare." The show features interviews with Times and Marketplace reporters who explore the changing landscape of American healthcare, including what the transitions mean for retirees and the uninsured. Plus, how to shop for the right health plan for you. We also check in with folks who have to work on the Thanksgiving holiday and break down what the latest news about the Dow means for the average investor.

11-15-1 Marketplace Money

This weekend, Marketplace Money's host Carmen Wong Ulrich calculates the cost of homeownership with a first time home buyer.'nbsp Jennifer wants to buy, but does the math and her motive align with the investment?'nbsp Plus, what do you do with $5, in a savings account? 'nbspWhen you meet a fee-only financial planner, how do you prepare yourself to get the most out of that conversation? 'nbspAuthor Amy Tan talks pickles and soup.'nbsp Eating out shaped the way she lives money. 'nbspAnd Carmen also gets a guide to rating charities.'nbsp

Marketplace Money - 11/8/21

This weekend, newly minted Marketplace Money expert Carmen Wong Ulrich looks ahead to the holidays, gives listeners guidance, and even holds up to a lightning round of personal finance questions. Five minutes of fast and furious answers about paying off debt, buying a home, and starting a small business. We hear from a professor who went undercover as a worker in check cashing branch and what she learned from the experience. Carmen hosts a roundtable with a rabbi and Christian woman about what the relationship between money and religion is, and what it should be. 'nbspPlus, Vanguard Founder John Bogle shares how his family shaped his money philosophy.'nbsp

11-1-1 Marketplace Money - Money and Relationships

This weekend, personal finance expert Carmen Wong Ulrich debuts as the new host of Marketplace Money. We'll have a round-up of personal-finance headlines in the news and a discussion on how keeping secrets about money affects relationships. Plus, a debate about whether or not marriage should be viewed as a financial contract. We'll answer questions about credit card debt, early retirement and the role credit history plays in personal identity from our listeners.

1-25-1 Marketplace Money - Money Secrets

This week: Money Secrets. Shhh…. Secret bank accounts.'nbsp Hidden credit cards.'nbsp Hard to find investments.'nbsp Fifteen percent of Americans—with merged finances—admit to having a financial account their partners don't know about.'nbsp We talk with two listeners who have squirreled away money.'nbsp Also, a conversation with Carmen Wong Ulrich, the new Marketplace Money host.'nbsp She talks about why we keep secrets and also answers listeners questions.'nbsp Plus, 'nbspyour brain on money.'nbsp Poverty, wealth, and decisions:'nbsp Surprising new research about the mind's financial eye.