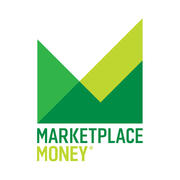 12-6-1 Marketplace Money - Money and psychology

This weekend on Marketplace Money, host Carmen Wong Ulrich explores the psychology of self-control leading up to the time of year when people make resolutions – financial and otherwise. She's joined by Maria Konnikova, author of the forthcoming book "Mastermind: How To Think Like Sherlock Holmes" to talk about willpower, determination and rewards. CBS News Business Analyst Jill Schlesinger also joins the program to help answer listeners' questions about personal finance, plus Carmen digs into the topic of financial gifts in a special "Lightning Round" of Q'ampAs. Also, we check back in with a former guest who had $1, riding on a weight loss competition to see what the outcome was.

11-2-1 Marketplace Money - 'Tis the season

This weekend on Marketplace Money, host Carmen Wong Ulrich addresses some usual – and unusual – questions about how family and finances mix during the holiday season. First, reporter Stacey Vanek Smith shares the myriad ways stores use technology to stalk customers while they shop, in hopes of making them spend more money. Plus, psychiatrist Gail Saltz joins the program to discuss how people rationalize overspending on gifts for loved ones and ways to break that bad financial habit. Also, Greg Graffin of the punk rock band Bad Religion reflects on how his spending habits were shaped by his frugal father. And, a pair of personal finance experts debate the value of the financial literacy movem...

11-22-1 Marketplace Money - The New Math of Healthcare

This weekend on Marketplace Money, host Carmen Wong Ulrich presents a special collaboration with The New York Times called "The New Math of Healthcare." The show features interviews with Times and Marketplace reporters who explore the changing landscape of American healthcare, including what the transitions mean for retirees and the uninsured. Plus, how to shop for the right health plan for you. We also check in with folks who have to work on the Thanksgiving holiday and break down what the latest news about the Dow means for the average investor.

11-15-1 Marketplace Money

This weekend, Marketplace Money's host Carmen Wong Ulrich calculates the cost of homeownership with a first time home buyer.'nbsp Jennifer wants to buy, but does the math and her motive align with the investment?'nbsp Plus, what do you do with $5, in a savings account? 'nbspWhen you meet a fee-only financial planner, how do you prepare yourself to get the most out of that conversation? 'nbspAuthor Amy Tan talks pickles and soup.'nbsp Eating out shaped the way she lives money. 'nbspAnd Carmen also gets a guide to rating charities.'nbsp

Marketplace Money - 11/8/21

This weekend, newly minted Marketplace Money expert Carmen Wong Ulrich looks ahead to the holidays, gives listeners guidance, and even holds up to a lightning round of personal finance questions. Five minutes of fast and furious answers about paying off debt, buying a home, and starting a small business. We hear from a professor who went undercover as a worker in check cashing branch and what she learned from the experience. Carmen hosts a roundtable with a rabbi and Christian woman about what the relationship between money and religion is, and what it should be. 'nbspPlus, Vanguard Founder John Bogle shares how his family shaped his money philosophy.'nbsp

11-1-1 Marketplace Money - Money and Relationships

This weekend, personal finance expert Carmen Wong Ulrich debuts as the new host of Marketplace Money. We'll have a round-up of personal-finance headlines in the news and a discussion on how keeping secrets about money affects relationships. Plus, a debate about whether or not marriage should be viewed as a financial contract. We'll answer questions about credit card debt, early retirement and the role credit history plays in personal identity from our listeners.

1-25-1 Marketplace Money - Money Secrets

This week: Money Secrets. Shhh…. Secret bank accounts.'nbsp Hidden credit cards.'nbsp Hard to find investments.'nbsp Fifteen percent of Americans—with merged finances—admit to having a financial account their partners don't know about.'nbsp We talk with two listeners who have squirreled away money.'nbsp Also, a conversation with Carmen Wong Ulrich, the new Marketplace Money host.'nbsp She talks about why we keep secrets and also answers listeners questions.'nbsp Plus, 'nbspyour brain on money.'nbsp Poverty, wealth, and decisions:'nbsp Surprising new research about the mind's financial eye.

1-18-1 Marketplace Money - Financial Health

This Week: Financial Health.'nbsp Money can motivate us in all sorts of ways.'nbsp Change your job.'nbsp Pick one house over another.'nbsp And in some instances, change our behavior.'nbsp We spend time this week with two folks who have done that:'nbsp using money to lose weight. Workplaces are also getting into the act.'nbsp Using financial carrots and sticks to encourage healthier lifestyles for their workers.'nbsp Plus, how should we learn about personal finance?'nbsp With schools?'nbsp And get some answers to these personal finance puzzles:'nbsp When should you put a home on the market? What's the math behind taking money out of your portfolio if you don't want go back to work?

1-11-1 Marketplace Money - The Fed and the 41(k)

This Week: The Fed 'amp the 41(k).'nbspPresident Obama nominated Janet Yellen to be the next Federal Reserve chair. We take a look at that news in the context of one area where the Federal Reserve matters: interest rates and housing. And, more than 7 million Americans have retirement accounts at work. In the last few years, there have been more lawsuits filed by workers against their companies and the plans they administer. What should you know about your 41(k)? A primer on the questions to ask your administrator about fees and performance. Plus, an update on the health care exchanges. Then, Marketplace's Chris Farrell answers your personal finance questions, including when to buy life-insur...

1-4-1 Marketplace Money - Economic Mobility

Give me your tired, your poor, your huddled masses yearning to breathe free. And yearning to move... up. Isn't that idea of economic mobility central to who we are as Americans? So what does it mean now? Is there a glass floor, preventing people from improving their lives? Plus, a look at foreign and domestic adoptions. What you should look for in an agency? What should you prepare for in terms of costs? Perspectives from a family and a social worker. And, lots of you wrote in asking this question…How do you fix an error on a credit report. Are all errors worth your time?

-27-1 Marketplace Money

Set a budget. Save for retirement. Plan for college savings. But how do those rules fit with your circumstances? This week, we feature conversations that go beyond the fine print of personal finance. What type of college savings account works best? A look at the differences between a Roth IRA and a 52 savings plan. When should you think about buying a home? How does that influence what you save for retirement? Plus, prepare yourself for a fee battle. What you can do to get the upper hand on hidden costs.

-2-1 Marketplace Money

The American Dream. What does that even mean now, anyway? We've spent the past few weeks trying to figure it out and asking people about their dreams. Getting educated, making a home, and retiring comfortably. A slew of experts helped us build a financial roadmap of sorts:'nbsp from where you are now to where you want to be. This week's show follows up with you. What you wrote us, what you wanted more information about, and what stories you shared. 'nbspPlus, economic policy often shapes how you pay for those big dreams. We look at the role of the Federal Reserve.'nbsp

-1-1 Marketplace Money

The American Dream resonates with millions of Americans -- getting a college degree, buying a home, retiring comfortably. This week's show focuses on one thing that can transform those dreams into a financial and emotional nightmare: health insurance.'nbsp Not having it, not having enough, or not understanding what's out there for you. We're spending the hour looking at the health care system for those buying insurance for the first time under the Affordable Care Act and for those of you wondering how to find out the price of a procedure. 'nbspPlus, what are the steps to negotiate a lower bill? And how are companies changing insurance for their workers?'nbsp It's a show about coverage, cost,...

-6-1 Marketplace Money

We are focusing on the American Dream over the next few weeks.'nbsp At its core, it symbolizes mobility. Getting a college degree. Securing a good paying job. Buying a home and saving for life after work. 'nbspThis weekend, we look at retirement 'nbspHow we save. How we live and spend after we retire. And what are your investment options at any age? This week, a guide to your golden years.

8--1 Marketplace Money

For the next few weeks, we're focusing on tThe American Dream. This weekend's show is about college. It is often seen as the path to financial mobility and security. Better paying job. A chance to save for retirement. Buying a home. But talking about college means talking about student loans. It means talking about affordability and family conversations about choices. How should we think about costs? What can you do to save for college? And what are your options to manage debt?'nbsp

8-2-1 Marketplace Money

For the next four weeks,'nbsp we're going to talk about The American Dream. 'nbspThe phrase means something to millions of people:'nbsp getting educated, moving up, retiring well and buying a home.'nbsp This weekend's show places home ownership under a microscope. What you should know before you buy? How you should think about costs? And whether owning a home is the right decision for you.'nbsp

8-2-1 Marketplace Money

For the last three weeks, we've gone back to the basics…understanding concepts like banking, savings and investing.'nbsp Today, we wrap up our series 'nbspwith a look at one of the most important money relationships you have.'nbsp It takes maintenance, self awareness, and self control.'nbsp It's your life with credit and debt.'nbsp 'nbspHow do you build or rebuild a credit history?'nbsp How many cards should you have?'nbsp And what's the best card for you?'nbsp This week, a guide to credit and debt.'nbsp

7-26-1 Marketplace Money

This month, we're devoting Marketplace Money to the basics — concepts like banking, savings and debt. Bonds, stocks, diversification, index funds, active vs. passive. Investing is one of those financial topics that requires understanding a whole lot of terms. Then, you have to understand yourself. How much risk do you want to take? How much confidence do you have? What's your time horizon? This week, a guide to investing.

8--1 Marketplace Money

Over the past few weeks, we've taken you back to personal finance backs. Now that you're all caught up in the fundamentals, it's time to pay attention to you -- the consumer. We've got advice on what to do when you're vacation plans are thwarted by a travel alert. Plus, the art of using social media to get better customer service. Also, the Consumer Financial Protection Bureau was set up to protect you. We talk to the head of the CFPB about how to use the organization to improve your overall consumer experiences. And stories about what phasing out Fannie and Freddie means for you, what news is worth, summer reading suggestions, and the mystery of COLA (we don't mean the beverage).

8-16-1 Marketplace Money

Let's face it, there are money conversations that make you squirm -- especially when they occur within your family. Like when your sister asks to borrow money. Or you have to approach your parents about selling their house to pay for retirement. Or when you have to discuss a budget with your partner. This week, a guide to talking about money with your family.