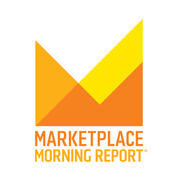 -1-14 Morning Report - New money

It's a banner year for companies looking to go public. Plenty of IPOs already so far this year plenty more to come. But there are worries about the stimulus that the Federal Reserve has been providing the economy. So why would you want to go public now? Plus, businesses in Venezuela have had a hard time getting cash. The country's official currency exchange system is a mess. It sells 11 bolivars for one U.S. dollar, while the black market rate is 8 to 1.

-7-14 Morning Report - Money trouble

Hear from two job seekers about their struggles finding work after their unemployment benefits ran out. Plus,'nbspSlingbox goes to Mexico, and is selling for a lot more than it costs in the US.'nbspThe Conservative Political Action Conference kicks off, but does a good appearance at CPAC yield lots of money down the line? Also, how'nbspMassachusetts businesses that make year-end, lump-sum contributions to retirement plans save money, but can shave tens of thousands from employees' retirement accounts. 'nbsp

-5-214 Morning Report - The big test

The Obama administration is reportedly exploring new guidance this week that allows insurers to continue offering non-ACA-compliant health plans.'nbsp This temporary fix helps avoid a wave of plan cancellations set to come right before midterm elections. How many people will this affect?'nbsp Is this purely political, or would some really become uninsured if they weren't allowed to keep their old plans? And as a revamped SAT test is unveiled, we look at the battle between the SAT and the ACT, which is getting more heated every year.'nbsp

-4-214 Morning Report -- Budget head start

Obama wants to get an additional $58 billion of education spending into the budget tomorrow. Republicans are violently opposed. Plus:'nbspSanctions might seem like one way the U.S. could pressure Russia on its Ukraine adventure, but the U.S. doesn't have many business interests in Russia.

--14 Morning Report - No J

Americans bought fewer cars than expected this winter, despite big incentive programs from manufacturers and retailers. So GM and Ford will extend offers through March. Plus, Puerto Rico will raise $.5 billion via a bond issue next month. But Puerto Rico is $7 billion in debt, and the bond money will only keep the island afloat for a short period. Finally, has the U.S. abandoned orange juice? Quartz reporter Roberto Ferdman reports that we are drinking 4 percent less O.J.

2-28-14 Morning Report - Underwater

The number of homeowners who are underwater on their mortgages is below 2 percent for the first time in a long time, according to a new report. Good news, right? Well, not quite. The percentage of people who are essentially underwater – meaning they can't sell their homes for enough to cover the cost of listing the house and buying a new one – is still almost 2 out of 5.'nbspAnd another study says that what really makes for a good start-up and entrepreneurial culture in a city is high school graduates, not venture capitalists. And finally, has the U.S. abandoned orange juice? Quartz reporter Roberto Ferdman explains that Americans are drinking 4 percent less orange juice.

2-27-214 Morning Report -- Lego bump

How the toy company is doing as it rides a wave of promotion from the Lego movie. Lego reports earnings on Thursday.

2-26-214 Morning Report -- Taser, beyond guns

Target reports its earnings, giving us an idea of how much the huge security breach cost the retailer. Also reporting earnings?'nbspTaser International, as in "Taser guns." The company has diversified into a wide range of police equipment, including wearable cameras.

2-25-214 Morning Report - Chicago's winds

Obama announces two new manufacturing institutes tomorrow, aimed at attracting and nurturing businesses that will hire workers for highly paid jobs in the United States. One is in Detroit, the other Chicago. Kate Davidson asks what the new facility means for Chicago's economy, and for US manufacturing.

2-24-14 Morning Report - Bye bye, Sochi

The medals are taken away. The athletes are headed home. In a spectacular closing ceremony yesterday, the 214 Sochi Winter Olympics came to a close.'nbspThe Russian government is congratulating itself on gaining the international spotlight with a prestigious event that cost more than any previous Winter Olympics: a stunning $51 billion. But residents of Sochi are wondering what will happen to all the hotels and facilities that have been built.'nbsp Plus, the U.S. Supreme Court will hear oral arguments today in an environmental case with a lot at stake: permits for greenhouse gas emissions, and the power of the Environmental Protection Agency and the Obama administration. At issue specificall...

2-21-214 Morning Report -- Blame the cold

There's been a steady drip of economic news this week, and it has pretty much matched the recent weather: Blech. In fact, weather's gotten a lot of blame. Housing starts fall? Crummy weather. Regional manufacturing declines? Ditto. But some economists worry the weather is masking a deeper chill. Plus, tech industry big wigs are always talking about doing stuff in the cloud. So are companies. When they're selling you products...or selling each other products. This week Microsoft gave it's service a makeover... the company's Cloud storage offering is now called OneDrive. But when it comes to storing all of our data online... to be accessible from anywhere... whose servers should we be storing ...

2-2-214 Morning Report - Unspent money

RealtyTrac finds that the cost of owning a median-price home is up 21 percent over a year – both housing prices and mortgages costs are up. Who's to blame? And,'nbspThursday is the deadline for states to spend some $.7 billion set aside to help promote the Affordable Care Act, and much of that money has gone unspent in states with governors opposed to the law. What happens to that unspent money?

2-1-14 Morning Report - 'quotThree Amigos'quot

The political leaders of the U.S., Mexico, and Canada are meeting this week in Mexico for their regular summit, sometimes called the meeting of the "Three Amigos."'nbspOne of the things expected to come out of this year's event is a new program to encourage business travel by relaxing some border controls. Plus, the talent consulting firm Mercer publishes its annual Worldwide Quality of Living Survey.'nbsp It compares cities based on political, social, economic, and environmental factors, personal safety and health, education, and public services. Cities are ranked against New York, which is the base city with an index score of 1. So how do the world's cities stack up on quality of life? Wha...

2-18-214 Morning Report - Uber's rough ride

More than 85 colleges offer their students school-sponsored debit or prepaid cards. And most allow students to receive their financial aid disbursements on those cards. But, the fees and transparency surrounding the cards are under scrutiny. Also:'nbspUber officially launches in China, but the Bay area start-up may have a rough ride in a market already saturated with similar apps.

2-17-214 Morning Report - Recovered and reinvested?

It's the fifth anniversary of President Obama's signing of the American Recovery and Reinvestment Act. The stimulus was supposed to create .5 million new jobs. Five years on, we run the numbers on how successful the program was at reaching that goal. Also, the Affordable Care Act continues to encounter traction issues. One big problem: the administration's apparent failure to connect meaningfully with minorities. Later: The'nbspDepartment of Education will take up regulations on campus debit cards this week. One issue on the table: what kinds of ATM and other fees are reasonable to charge when financial aid is disbursed through debit cards.

2-14-214 Morning Report - Presidential rain

"Operational efficiencies" is often just another way of saying job cuts.'nbsp So how many of those are we looking at with this merger? 'nbspLater,'nbspPresident Obama makes his first visit to the Central Valley of California, to talk about the state's drought emergency. What a president can do about making it rain. And finally,'nbspIt's that time again -'nbspValentine's Day… Whether you're single, married or wooing, chocolate is a must on this day.'nbsp But brace yourself before you hit the stores for that last-minute chocolaty gift...the sweet stuff is a little richer this year.'nbspThe price of chocolates has been rising and doesn't look like it's going down anytime soon. Finally,'nbspAfri...

2-14-214 Morning Report -- 'quotNormal Weather'quot

Beyond the $45 billion in stock, why would Time Warner Cable want to hand itself to Comcast? President Obama launches a new initiative to help young men of color find good jobs. The $1.1 trillion buying power of black people. And how wearing wacky clothes can help your career.

2-12-214 Marketplace Morning Report

President Obama launches initiative to young men of color stay in school and out of the criminal justice system. And, the'nbspFDA will take another look at the heart-attack risk associated with a key ingredient in painkillers, naproxen. Any new guidance has the potential to reshape a big part of the marketplace, specifically the more than 275 million over-the-counter boxes of painkillers sold each year.

2-11-214 Morning Report - Grilled Yellen

U.S. Federal Reserve Chair Janet Yellen has her first Congressional hearing today, and auto workers at a the three year-old Volkswagen plant in Tennessee will vote on whether to have union representation, a decision that could change the strength of auto unions in the American South.'nbsp

2-1-214 Morning Report - Toyota shuts down in Australia

First it was Mitsubishi, Ford, and a car company called Holden. Now Toyota says it will stop making cars in Australia. And, with Treasury Secretary Lew now saying the U.S. could run out of authority to pay its debts in about two and a half weeks, Republicans controlling the House of Representatives are now talking about a vote on the so-called "debt ceiling" this Wednesday. That's by no means certain. The Treasury Department is shifting money between accounts to keep the country solvent, while Congress figures out strategy. But the fight over the debt ceiling is tied up in a larger problem. The government is not good at making honest and accurate predictions about our future spending and def...