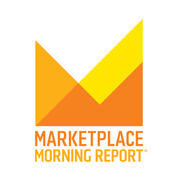 12-6-1 Morning Report - Economics: A tool of liberation and oppression

Nelson Mandela, the man who lead South Africa to end apartheid and served as an inspiration to many around the world, died yesterday at 5. His death is a reminder of how economics can be a tool of oppression as well as a tool of liberation.'nbspThe government's official jobs numbers are out this morning. With unemployment in the U.S. still over 7 percent but new jobs being created at a slow but steady clip now, there are lots of people applying for virtually every position advertised. Most of these applicants are screened by a computerized "applicant tracking system." But some applicants are being left out and companies are trying to put the human touch back into the screening process.'nbsp

12-5-1 Morning Report - China bans banks from using Bitcoin

Today, China's central bank officially barred Chinese banks from offering services connected to the virtual, digital currency Bitcoin. The government also issued a new set of regulations for Bitcoin exchanges in China. And,'nbspas federal health care reform unfolds, Marketplace continues to follow the city of Camden, New Jersey to see how the new law affects one community. Today, we visit to Cooper University Hospital, which is expecting a surge of patients starting next month, as millions of people get health insurance, some for the first time. The question for hospital executives is how to manage this new population. The answer: Take a page from the airline industry.

12-4-1 Morning Report - European Commission slaps big banks with record fine

A half a dozen big banks like Deutsche Bank and JPMorgan have been hit with a record $2. billion dollar fine from the European Commission for colluding to rig two benchmark lending rates that set the price of money between banks -- something on which they were supposed to competing. How do you know when to start collecting Social Security? And,'nbspif you have missed fake newsman Ron Burgundy this week, you are living under a rock. The character played by Will Farrell has been everywhere promoting his new movie, "Anchorman 2" -- hawking Dodge Durangos, anchoring a real North Dakota newscast, and at Emerson College, where one of the actual schools will be renamed for him for a day.

12--12 Morning Report -

A judge in Detroit is scheduled to decide if the city is eligible for bankruptcy protection, which it filed for back in July. Plus, native ads are ads that don't look like ads. They blend in with the main content of the site, like a promoted Tweet from Samsung about its new or an article about a miracle weight loss drug on a news site. This week, the Federal Trade Commission is hosting a meeting about native advertising. Finally, the Great Recession dealt a cruel blow to young people who were trying to break into the workforce at the time. Many faced long stretches of unemployment. Of those who did find jobs, they made less, and will continue to make less for years.

12-2-1 Morning Report - Thousands march on Kiev

Thousands of protesters in Kiev, Ukraine are blocking government buildings in the largest political crisis Ukraine has faced in nearly a decade. Demonstrators are calling for a change of government after the country's president abruptly ditched a deal for closer ties with the European Union. He says the EU deal would hurt ties with Russia.'nbspThere's a new smart phone using the Android system that's hitting the market this week, with two screens -- one front, one back. And, it's not often the U.S. Treasury shakes things up. But next year, the Treasury is going to make a change, by issuing what's called a "floating rate note."

11-2-1 Morning Report - Black Friday arrvies

The day after Thanksgiving in the U.S. has evolved from the day get a jump on shopping into something larger. This "mission creep" involves other types of businesses glomming onto the sense that if you are going to spend money, why not today?'nbspThere's just been a groundbreaking for a four billion dollar railway from the port of Mombasa in Kenya to the capital Nairobi. It's the first phase of a massive rail project that could directly affect the economies of five East and Central African countries. And, hydraulic fracturing or fracking uses chemicals injected into the ground to break fossil fuel free from rock. Environmental concerns continue to swirl around the technique, even as the resu...

11-28-1 Morning Report - The most practical Black Friday shopping list you may ever hear

When you hear Black Friday, you may think of a fun shopping spree. But some people plan to use the day to buy more practical items. Stocks in Japan are up, but will it mean consumer confidence in the economy? And chances are many of you have spent quite some time in airports over the last few days -- the Thanksgiving holiday is one of the busiest times of the year for traveling. We take a look at the changing design and attractions of airport terminals.

11-27-1 Morning Report - Germany gets a new government for Christmas

German Chancellor Angela Merkel's conservatives today cut a deal with the center-left in Germany to form a coalition government that is pledging some serious new spending.'nbspFrom the Carolinas to Maine, it's just filthy out there this morning. The bad weather is settled over some key East Coast airports on this busiest travel day. If your mother is really counting on you showing up for the meal, there are ways to work around the weather without bankrupting yourself. And, in'nbspthe U.S. smart phone market, the Windows Phone seems firmly stuck in third place, far behind the likes of Android and Apple. But it's a different story in Latin America. New data show, for the second straight quarte...

11-26-1 Morning Report - Where will Boeing build the 777x?

South Carolina is trying to win a bigger share of Boeing's aircraft building operations. The state will sell $85 million in bonds in part to pay for land for the aerospace giant. South Carolina wants to get in 'nbspthe business of building the new 777X -- but it has to take it from Seattle first.'nbspIf Scotland were to pull away from the United Kingdom, what would its society look like? What would its economy look like? The Scottish National Party today issued a kind of mission statement to start answering those questions. In 1 months time, voters in Scotland will be asked, yes or no: "Should Scotland be an independent country?" And,'nbspwould you lend your car to a stranger? A new company ...

11-25-1 Morning Report - Swiss reject measure to curb executive pay

In the U.S., some chief executives get more than a thousand times the average worker pay at their companies. In Switzerland the votes have just been counted on a measure that would limit CEO compensation there to just 12 times what everyone else makes. The holiday season brings with it boom times for retailers each year. But it's also a great time for charities looking to replenish their coffers. We look at how the Thanksgiving spirit in particular can be a recruiting tool for the philanthropies. And, the British producers of the international hit drama "Downton Abbey" are cashing in new and ornate ways. In Britain and in the U.S., they've rolled out a huge range of branded merchandise -- cl...

11-22-1 Morning Report - WTO to announce 'Doha-lite'?

A dozen long years ago, kicking off in the city of Doha in Qatar, negotiations began to further liberalize trade rules. On Monday or even as early as Sunday, the World Trade Organization could announce a Doha deal, but the agenda isn't as ambitious as it was in the beginning. The'nbsptransition to college is tough for any student, but especially for veterans going to college on the post-/11 G-I Bill. A new report today has some recommendations to ease the transition. And,'nbspseven new buildings are going up in New York City's Midtown Manhattan. They are all luxury towers, many just couple of blocks from Central Park. That has some residents concerned about what the buildings will do to open...

11-21-1 Morning Report - Hydrogen cars are coming

The news from the car shows in Tokyo and Los Angeles: hydrogen-powered cars coming to the market in the coming months.'nbspPlus, the latest on the starts and fits of heath care reform in America. It's been a week since President Obama announced that people with canceled health insurance policies should be able to keep them for another year -- that's if states and insurance companies agreed. So far 1 states have agreed, 8 have said no, and one big one could decide today. 'nbspAnd,'nbspFirst Lady Michelle Obama, a first-generation college graduate, is pushing to get more disadvantaged students into college. About 'nbspthird of college students today are the first in their families to go. But t...

11-2-1 Morning Report - Iran comes back to the bargaining table

Talks between world powers and Iran aimed at persuading Iran ease back on its nuclear program are back underway in Geneva today. Iran is looking for relief from economic sanctions. The last round of talks ran into a disagreement over Iran's insistence that its right to enrich uranium should be recognized by the international community.'nbspJCPenney will announce quarterly profits -- or lack thereof -- today. The company has been on a'nbsproller coaster'nbspride since its previous'nbspCEO put the company on a'nbspdisastrous'nbspcourse.'nbspAnd, more in our special series, The New Math of Health Care. Today, we look at people living longer with terminal illnesses. In addition to the often long...

11-1-1 Morning Report -The cost of aging parents

For a time, drugs losing their patent protection and getting cheaper cut into medicine sales around the world. But according to a new forecast from the IMS Institute for Healthcare Informatics, spending on medicines will for the first time top a trillion dollars next year -- and it's the growing middle class overseas.'nbspBest Buy has a profit report on the way this morning. About a year ago, business reporters beginning to craft obituaries, as the company seemed headed the way of Circuit City. But Best Buy stock has soared this year. And,'nbspone of the great emotional and logistical challenges for baby boomers -- caring for parents at a distance: There are the costs of travel and time miss...

11-18-1 Morning Report - China seeks to change its economy

The release of a 2, word roadmap by the Chinese government for how China intends to change its socieity has been getting a lot of attention for the easing of China's one-child policy. But Chinese officials also want to make key changes to the structure of the world's second largest economy. The Tennesse Valley Authority announced last week that it will retire 8 coal-fired generators. And there are possibly more to come. And, beware holiday shoppers.'nbspThat great deal you found on the internet may just be a fake. The amount of counterfeits is proliferating and becoming more sophisticated.

11-15-1 Morning Report - The economics of recycling

In the U.S., there's an increased focus on how much chief executives are paid versus everybody else at a company. Three years after it was passed into law, this fall, the SEC proposed rules for requiring companies to publicize the ratio of CEO pay over employee pay. In Switzerland next week, some sharp curbs on executive pay are under consideration.'nbspParts of the Northeast got the season's first dusting of natural snow this week, but the region's skiing industry wasn't waiting for nature. And, a look at the economics of recycling in the United States on this "America Recycles Day."

11-14-1 Morning Report - Yellen testifies before the Senate Banking Committee

Federal Reserve chair nominee Janet Yellin starts the confirmation process in front of the Senate Banking Committee today. The text of her prepared remarks is already out and there are four key words in it: The Fed has, Yellin will say, "more work to do." That might mean the Fed has more stimulus to do, and stocks are rallying today.'nbspWalmart will announce its quarterly profits this morning. The National Retail Federation projects that average American shopper will spend $77.5 on holiday shopping -- that's down 2 percent from last year. And,'nbspVenezuela has a terrible inflation problem. Consumer prices jumped 54 percent last month alone. Venezuelan President'nbspNicolás Maduro'nbspblame...

11-1-1 Morning Report - Record shattering art auctions

The United Nations said today that production of the plant used to make heroin has hit a record high in Afghanistan. This comes after more than a decade of trying to wean the Afghan economy from this deadly cash crop, which is now expanded to more than half a million acres. And,'nbsplast night at Christie's, a triptych by Francis Bacon went for $142. million. That's the most ever for a work of art, which sold after what the auction house called six minutes of fierce telephone bidding. At Sotheby's in New York tonight, it's possible the new record will be broken again when Andy Warhol's "Silver Car Crash, Double Disaster" goes on the auction block.

11-12-1 Morning Report - Typhoon relief

As more relief and aid flows into the Philippines, how does the country manage it all with an infrastructure in disrepair from the disaster? Also, Indian looks to raise money by selling pieces of its government-owned oil business. And U.S. Treasury Secretary heads to Asia, in part to press China on its currency.'nbsp

11-11-1 Morning Report - Disaster in the Philippines

In the Philippines, the response to the massive typhoon could be hampered by disaster relief budgets already drained by other recent catastrophes, including a massive 7.2 earthquake there last month. The United Nations, the U.S., and E.U. are among those in the international community sending immediate help as well as gearing up for longer-term financial assistance.'nbspAfter two decades of bloodshed, the Democratic Republic of Congo and the main rebel group in the country are expected to sign a peace deal today. Could this be the development needed to put this country, rich in natural resources, on a path toward economic stability? And, it's Veteran's Day.'nbspAs we honor people serving the...