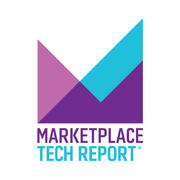 12--1 Marketplace Tech - Fly me (back) to the moon

Today the NASA Advisory Council holds a meeting. The name of the committee? Human Exploration and Operations. The topic will be what's next for human space exploration. Right now the answer seems to be Mars, but the first step is heading back toward the moon on the planned Orion Space craft for a practice run. The exercise involves capturing an asteroid with some funny-sounding technology. Plus, Germany's police are using an app to track neo-Nazis. And, this week's Techsplainer.

12-6-1 Marketplace Tech - Where video games meet metal health

Marketplace Tech concludes our Mind Games series this week with another look at the intersection of video games and mental health. You may remember yesterday we went to University of Southern California, where they're building virtual reality programs for soldiers with Post-traumatic stress disorder. Today we're going to a VA hospital in New York City where these programs are being administered.

12-5-1 Marketplace Tech - Using video games to treat PTSD

Today, lawmakers in the House are voting on a bill that could fight the growing problem of patent trolls. Some estimates put the annual cost of patent lawsuits at $8 billion. The Innovation Act could help put a dent in that. It has support from tons of tech companies.'nbspIn an ever-updating society where consumers are constant targets of tech marketing, it's no wonder we've developed quite an appetite for replacing the old with the latest and greatest. But a new study from Yale University out this week says a lot of the precious ingredients of our consumer technology is kind of irreplaceable. And, in today's Mind Games, how video games are being used to treat PTSD.

12-4-1 Marketplace Tech - Should e-cigarettes be restricted like regular cigarettes?

Electronic cigarettes are getting more popular all the time. Which may be why more places are starting to put more restrictions on the technology. Today in New York, the City Council is'nbspconsidering whether to restrict e-cigarettes just like regular cigarettes--banning their use in offices, in restaurants, and on beaches.'nbspThe more technology kids interact with, the more adults want to set some controls on that interaction. New options do abound. One of the latest from'nbspa company called FiLIP: a smartwatch that lets parents control who the kid calls, among other things. And, the latest Mind Games, Marketplace Tech's series on video games and mental health.

12--1 Marketplace Tech - Gaming and autism

This week we're looking at the intersection of video games and mental health. Yesterday we talked to a game designer tomorrow we'll talk to a researcher. Today we're going to hear from an occupational therapist. Amanda Foran works with children and adults who are on the Autism spectrum at Motion Therapy in Rockville, Md. She's found that video games -- played by both people on and off the spectrum -- can help build social interaction skills.

12-2-1 Marketplace Tech - Where video games meet metal health

This week, Marketplace Tech takes a look at the intersection of video games and mental health. We'll be talking with a few different people -- researchers, gamers, and game designers. Today we'll speak with artist Kara Stone. She recently built her first video game, but instead of a battlefield or a fantasy world, the game's landscape is built around the experience of mental illness.

11-2-1 Marketplace Tech - Bitcoins

You know what happens at the end of the week by now, right? Silicon Tally, the game where Marketplace Tech host Ben Johnson and a worthy adversary try and stump each other with numbers from the week's tech news. Today it's Cory Doctorow, awesome science fiction author and co-editor of the group blog Boing Boing. Plus, Reddit's gift exchange.

11-28-1 Marketplace Tech - Gearing up for Black Friday

When it comes to this week's holiday shopping plans, we seem to be looking at another year of the tablet. But that isn't the only shopping trend this year centered around gadgets. I'm talking smart devices. Whether it's the Wi-Fi capable smoke detector or a home-locking system that talks to your smart phone, there are an increasing number of products for sale. Not all of the stocking stuffers are totally essential, but they do give us a sense of our connected future.

11-27-1 Marketplace Tech - Talking turkey with a techie

Lots of people are probably preparing to lose sleep tonight while they worry about whether their Thanksgiving feast will come out of the oven OK. Well, we wanted to talk turkey with a techie. So we called up Scott Heimendinger. He used to work for Microsoft and IBM. Today, he's the director of applied research for the Modernist Cuisine cookbooks. And, we talk with a mathematician from New York University who unveiled a new species of drone this week that flies like a jellyfish.

11-26-1 Marketplace Tech - Social media guru Gary Vaynerchuk

Gary Vaynerchuk will make a personal video for you. He even sent a guy in Minnesota a cheeseburger once after the guy asked him for one on Twitter. The New Jersey dude's first really successful business was winelibrary.com. Now, brands like GE, Pepsi, and the New York Jets ask his agency, Vayner Media, to help with their social media mojo. And, whether you're an iPhone or an Android, one of the features that has had a lot of attention recently is voice recognition. But there's one problem: If you're speaking with accented English, your device's voice recognition won't work nearly as well.

11-25-1 Marketplace Tech - One Direction's digital direction

"Midnight Memories," the latest album from from One Direction drops today. The new album's already topped the charts in 1 countries ahead of its release. After several days of testing, New Jersey is scheduled to fully launch its new online gambling system tomorrow. After Nevada and Delaware, New Jersey will become the third to allow gambling on the internet -- as long as you're getting online within state borders. How do they tell? The digital address of your device. And, our first Techsplainer answers your tech questions.

11-22-1 Marketplace Tech - Where to get a curated experience online

Once upon a time, competition in online retailing was about being able to offer you anything you wanted. Then, it was about free shipping, one-day shipping, free returns...'nbspNow, online retailers are trying to stand-out by offering "curated lists." We give you a list of sites that offered "curated" experiences. And, it's Friday. Hope you've been paying attention to this week's tech news. It's time for another edition of Silicon Tally, Marketplace Tech's weekly quiz.

11-21-1 Marketplace Tech - All about graphene

The domain name mutualfunds.com is scheduled to be auctioned off tonight. And you might have to cash in some of your mutual fund to even take part. The minimum bid starts at one million dollars. We look at the'nbsplucrative'nbspdomain name business. Plus, we talk a lot on our show about new materials we're discovering and experimenting with, and how those materials might help us take big leaps forward when it comes to new technology. Today we look closely at one of those materials -- graphene.'nbsp

11-2-1 Marketplace Tech - 'Mythbusters' host Adam Savage

An online video shows a man running in slow motion while drunk on a treadmill recently and being slapped across the face. Apparently the slap is more likely to sober you up than a treadmill. The man sacrificing his body in the name of science was Adam Savage, who, along with Jamie Hyneman, is host of the Discovery Channel's "Mythbusters." Savage and his crew employ a lot of technology in their myth busting. And starting tomorrow they'll set out on a tech-y month-long live tour.

11-1-1 Marketplace Tech - A self-driving car town

On Capitol Hill today, the House Transportation Subcommittee holds a hearing on autonomous vehicles, or self-driving cars. Across the pond though, the town of Milton Keynes in England is already planning to have a whole fleet by 215. Plus, the ongoing fight between Apple and Samsung. And, what are the security implications of the botched HealthCare.gov roll out.

11-28-1 Marketplace Tech - The FCC's new boss

The Federal Communications Commission was started in 14, long before the internet. But more and more, it's a government organization that is expected to play referee in the online world -- and there's a new referee. Tom Wheeler used to lobby for broadcasters and telecom companies. Now he's the new chairman of the FCC. One big challenge he's facing is net neutrality -- whether internet service providers can restrict or degrade access to online services from competitors. One of the immediate things on his list, though, is the country's shrinking spectrum for our multiplying mobile devices.

11-15-1 Marketplace Tech - New gaming consoles everywhere!

While a lot of gamer talk over the next few weeks will be all Xbox and Playstation, there's been a lot of buzz this fall about a whole different way to play. Valve is a company that makes games for PCs, but also consoles and mobile devices. It delivers its games with a distribution company called Steam. Many consider Valve and Steam to be more of a big gaming tent, and in that tent is a new console called the Steam Box.

11-14-1 Marketplace Tech - Snapchat declines chance to snap up $ billion

If you want to know how hot social networks are right now, no need to look farther than self-destructing messaging app Snapchat. The Wall Street Journal reports the company recently got an offer from Facebook to the tune of $ billion. Snapchat owners apparently turned down the social network. And the website Wikileaks has leaked a new document, one that shows an evolving international conversation about intellectual property in the digital world.

11-1-1 Marketplace Tech - Killer robots!

This week a debate is heating up at the Convention on Conventional Weapons in Geneva. At issue is whether or not we will outsource to machines not only the act of killing, but the act of deciding when to kill.'nbspOrganizations like Amnesty International and Human Rights Watch are calling for a ban on so-called "killer robots." They've even got a website: StopKillerRobots.org. Sounds a little sci-fi right? Science? Yes. Fiction? Not really.'nbsp

11-12-1 Marketplace Tech - Low-tech life savers

Relief organizations are searching for survivors in the aftermath of the super typhoon that struck the Philippines on Friday. Survival in natural disasters can often be linked closely with better access to technology. And sometimes the technology is far from fancy. In the Philippines, where percent of the country's residents have access to mobile phones, simple text messaging has saved lives. So what about when cell service is down? One possible solution to keep people communicating is a so-called mesh network.

11-11-1 Marketplace Tech - Using sea snails to win the race

When we talk about building new technology, we're often talking about building it out of artificial ingredients. But as we understand our natural world better, the area of biotechnology is growing. And a person at the forefront of using biotech in everything from medical instruments to consumer electronics is'nbspAngela Belcher, professor of'nbspbiological engineering at MIT. She's been looking at sea snails and how they might help us build new technology.

11-8-1 Marketplace Tech - Life after cookies

It's Friday and that means Silicon Tally time. This week's guest is Gizmodo Staff writer Leslie Horn. And, Twitter's stock may have jumped over 7 percent when going public yesterday, but Facebook also had some key growth this week in Cambridge Massachusetts. The company has confirmed that it's opening a Boston area office not far from the spot it was born those many moons ago in a Harvard University dorm room.

11-7-1 Marketplace Tech - Justin Bieber, venture capitalist

It's important to remember that in the tech world, venture capitalists come in all shapes and sizes. And a high profile V.C. just reportedly dropped $1.1 million on a new social network for teenagers called Shots of Me. Who is this mystery man? None other than Justin Bieber. Also, this week after months of waiting, Tom Wheeler'nbspbecame head of the Federal Communications Commission. As the new head of the body that regulates all kinds of communication, Wheeler will face some big issues.

11-6-1 Marketplace Tech - The Twitter show

In honor of Twitter's'nbspinitial'nbsppublic offering, scheduled for tomorrow, today's show is all about Twitter.'nbspBells will ring, investors will line up and company leaders are hoping that the New York Stock Exchange will not repeat the NASDAQ's bungling of Facebook's IPO last year. But it won't just be Twitter's employees and potential investors who are watching. A lot of people in the tech world think Twitter's IPO is signaling an important moment for the industry.

11-5-1 Marketplace Tech - Behind a blockbuster video game

"Call of Duty: Ghosts" comes out today. And expectations for global sales of the so-called first person shooter video game are high -- like 25 million copies high. But it won't get there without a big marketing budget spent by publisher Activision. Plus, comparing today's IPOs to those from six years ago. And, new farming technology.

11-4-1 Marketplace Tech - The supercapacitor and the next energy revolution

The Obama administration has made it a priority to invest in advanced battery technology for the future. But there's another technology revolutionizing energy storage -- the supercapacitor. Also,'nbspwhy Snapchat has the potential to be the next big social media investment. And,'nbspare opting out of Facebook?

11-1-1 Marketplace Tech - Ground control to Colonel Chris

Colonel Chris Hadfield is probably the most famous Canadian astronaut ever. And after playing and shooting a music video of David Bowie's song "Space Oddity" from the International Space Station, he might be the most famous astronaut of our era. But Hadfield's story is also about farm life in Canada and about the behind the scenes journey to travel outside our atmosphere. It's all in his new book, "An Astronaut's Guide to Life on Earth."

11-1-1 Marketplace Tech - Ground control to Colonel Chris

Colonel Chris Hadfield is probably the most famous Canadian astronaut ever. And after playing and shooting a music video of David Bowie's song "Space Oddity" from the International Space Station, he might be the most famous astronaut of our era. But Hadfield's story is also about farm life in Canada and about the behind the scenes journey to travel outside our atmosphere. It's all in his new book, "An Astronaut's Guide to Life on Earth."

1-1-1 Marketplace Tech - Using tech to prevent damage from the next strom

This week marks a year since Hurricane Sandy hit the East Coast. One of the problems persisting in New York City is keeping our transit systems from flooding. Many New Yorkers can remember walking from Midtown through a darkened city last fall while the Transit Authority was still assessing the damage -- much of it from water. Well, a company has a tech-y solution to this -- an inflatable plug that could be blown up to keep water out of a tunnel when flooding occurs.

1--1 Marketplace Tech - Our fickle love of gadgets

Our gadget love is fickle. Bits and pieces of the technology are always getting a little bit better. Chips, software, you name it. So companies keep making new phones and electronics and we keep buying them. And throwing them out at a rate of millions of tons per year in the U.S. alone. But there might be some good news. Something called Phonebloks just got buy in from a big phone maker. The idea is a modular phone -- almost like it's made out of Legos -- that you can improve with new parts.

1-2-1 Marketplace Tech - Happy Cyber Security Awareness Month

In this week's installment of embarrassing NSA leaks: European leaders are not happy and the Obama administration is scrambling. There's news of the NSA sucking up information on 6 million phone calls in Spain and there's the awkward question about whether President Obama knew about the agency spying on German Chancellor Angela Merkel's cell phone. But what about our online devices? Oh, you mean you didn't know October was Cyber Security Awareness Month?

1-28-1 Marketplace Tech - The next tech capital: Rwanda?

On Mondays, we often like to talk big ideas on Marketplace Tech. So how about turning war-torn Rwanda into tomorrow's tech utopia? A new initiative in the country hopes to do just that with various infrastructure projects as well as bringing computing into the country's classrooms.

1-25-1 Marketplace Tech - Twitter's IPO

It's time for the Twitter road show -- that thing where the social network company tours the country to get investors pumped up about its initial public offering. The excitement over Twitter has the whole tech industry buzzing, and that could be great news for up-and-coming social media companies.

1-24-1 Marketplace Tech - Sales are great, but can Amazon turn a profit?

Amazon reports quarterly earnings today. But while the company's reach is global, it's not exactly known for profit. And that's not just a joke about Jeff Bezos buying The Washington Post. For now the company seems happy to keep prices low and ventures plentiful. Is it working?'nbsp

1-2-1 Marketplace Tech - LeVar Burton talks to Marketplace Tech

Most actors are lucky to play one iconic role over their careers. LeVar Burton has played at least three. Besides his breakthrough role in 177's "Roots" and his career-defining turn as Lt. Commander Geordi La Forge in "Star Trek: The Next Generation," for over 2 years, Burton was best known to a few generations of American children as the host of PBS's "Reading Rainbow." The series went off the air in 25, but Burton keeps "Reading Rainbow" alive as an app and an educational company. Plus, a look at the new iPad, and a discussion of why Blackberry Messenger'nbspwill outlive the Blackberry phone.

1-22-1 Marketplace Tech - Mad about tablets

If you're looking for the holiday gift of 21, no, it still isn't fruit cake. It's tablets. Gartner projects tablet sales will rise 5 percent this year, while PC sales will drop 11 percent. Today, Nokia, Microsoft, and Apple are all releasing new tablets -- and the stakes are high. What's one thing people seem to be doing more and more on their tablets and other devices? Hooking up. There's a new Pew report out on dating in the digital era and research suggests attitudes toward dating online are improving.

1-21-1 Marketplace Tech - What's next for Netflix?

Netflix earnings are out this afternoon they're already changing the way we watch. Hackers have wormed their way into the navigation systems of shipping boats. Should we be worried? And farmers are adapting new technology: Social media. It's a way to push back against negative agricultural stereotypes.

1-18-1 Marketplace Tech - Whistleblowers after 'The Fifth Estate'

"The Fifth Estate" comes out today. The film is based on the real life events surrounding the website Wikileaks and the impact that document leaks had on the government, the press, and beyond. And, Google made investors happy yesterday with its quarterly earnings report. It turns out the online advertising business is still booming. Google's net income was up nearly $8 million over the same quarter last year.

1-17-1 Marketplace Tech - Google's earnings

The next big tech company to release its earnings this week is Google. The company will report this afternoon. And the update for investors is all about Google's bread and butter -- advertising. Businesses still buy ads based on keywords like "teapot" or "crossbow," but now, instead of bidding on one platform at a time, Google has been offering multiple platforms at once -- tablets, phones, and PCs. So how's that working out for them?

1-16-1 Marketplace Tech - Chef Alton Brown envisions -D printed quiche

Alton Brown, chef and host of the Food Network's "Good Eats," talks to Marketplace Tech about the cooking technologies he's working on in his test kitchen, and the food tech we need to start -D printing quiches. Plus, a look at'nbsphow the government uses data to track down the uninsured and get them signed up.

1-14-1 Marketplace Tech - Decoding the world's transportation systems

One of the best pieces of toy technology ever imagined is the decoder ring. Well what about having a kind of decoder ring for the world's transportation systems? As part of our recent visit to Boston we caught up with Chris Benson. Benson is working on just that, along with help from student inventors Edward Tiong and Olivia Seow in Singapore. Their product is called the Sesame Ring and its testing ground is Boston's subway system, the T.'nbsp

1-14-1 Marketplace Tech - Counterfeit tech

Whether in the art world or in the email world, fakes can create big problems. So what about in the tech world of startups and acquisitions? The fortune of a small Swedish biometrics company changed dramatically recently, all thanks to a single document that wasn't what it said it was. And we take a look at the future of robot coworkers.

1-1-1 Marketplace Tech - MT visits Emerging Tech in Boston

We're visiting MIT in Boston this week as part of the Emerging Tech conference put on by The MIT Technology Review. One of the buildings we wanted to visit at MIT is the McNair Building. It holds MIT's Man Vehicle Laboratory. There, Professor Larry Young and his others are working on an important tech innovation. But it's far from fancy software or the latest startup. It's a long term mission to protect our brains. Whether you're on the ski slope, on a bike or headed to Mars.

1--1 Marketplace Tech - Behind the Silk Road

We've been covering news about underground online market Silk Road since federal agents arrested the site's alleged founder in San Francisco last week. Today there's a bail hearing for Ross Ulbricht. Authorities say he masterminded the so-called eBay of drugs. Just using Silk Road, though, was a tricky process. Buyers and sellers had to deal in digital currency and use a kind of identity protection software called Tor.

1-8-1 Marketplace Tech - A 'Simple' alternative to online banking

The convoluted world of personal online banking often feels designed squeeze us instead of free us. Simple bills itself as a tech-y solution to many of the problems that plague online banking consumers. Along with no overdraft fees and free checks, the company also promises to help you leverage the bank's data on your own behavior to help with saving and spending. But can a banking startup actually make us behave differently?

1-7-1 Marketplace Tech - What is a 'Zero Day'?

In the ever-expanding world of hacking, there is a dictionary. Not a literal book of words and definitions but a list of phrases you have to know. And one of those phrases is Zero Day. It's not a day -- or a cop thriller with Bruce Willis in it -- it's just a special kind of computer code that can do anything from break into a bank to steal someone's online identity. And Zero Day exploits are getting more and more popular.

1-4-1 Marketplace Tech - A nice peak into Twitter IPO

Twitter has made public its papers for an S-1 Initial Public Offering. We've got new details on the inner workings of the social network known for brevity. For one, Twitter wants to raise a cool billion dollars when it opens its doors to Wall Street. A nice big number considering the fact that like so many tech companies, Twitter isn't really profitable yet.

1--1 Marketplace Tech - Silk Road hits a big bump along the way

As tech stories go, it doesn't often get stranger than this. A guy known as Dread Pirate Roberts was arrested by the Feds in San Francisco yesterday. His alleged crime? Being the organizer behind Silk Road. A kind of anonymous online black market where everything from illegal drugs to professional hit jobs can be bought and sold.

1-2-1 Marketplace Tech - A chat with Reddit

The website Reddit has grown exponentially in recent years. It now accepts 1 million up or down votes every day on links to everything from celebrity advice to pornography. This weekend, thousands of the website's users will be going offline to gather in the real world for reddit's second global day of service.

--1 Marketplace Tech - What the Tech is it doing to us?

There's a lot of tech news out there about gadgets and software, but not many people look deeply and directly at the big question: Is technology making humanity better or worse? New York Times and Wired Magazine contributor Clive Thompson has a new book called Smarter Than You Think: How Technology Is Changing Our Minds for The Better.

-27-1 Marketplace Tech - Why care about carbon nanotubes?

Researchers at Stanford University built a computer this week that would disappoint most of us. No Angry Birds, no Netflix. The computer's operating system really only let's it do two things: count and sort numbers into different columns. But this tiny, basic computer could be the start of a revolution in technology, because the chip wasn't made with the usual semi-conductor ingredient, silicon. Instead, this little gadget was made with carbon nanotubes.

-26-1 Marketplace Tech -- Google's same-day delivery

When you think fast delivery of different products bought online you usually think of Amazon, eBay or Zappos. Well Google just rolled out a same day delivery service in the Bay Area. And Gizmodo's Leslie Horn talks about why cutting edge tech has become so important to rap music.

-25-1 Marketplace Tech - Care to comment on the change to online comments?

At long last, a tech company has promised to tackle head on a problem it created. Google says it is making tweaks to the commenting on YouTube. The comment threads on the video sharing site have long been considered the seedy underbelly of self expression online. The company's proposed solution is three-pronged. YouTube will allow the person who posted a video more control over the comments section. It will also leverage Google's massive data powers to give people browsing a custom view.

-24-1 Marketplace Tech - Every scholarly article archived online

The beauty of a footnote in a book or an article is finding that getting to the original source only requires a trip to the library. But as more and more literature lives -- and is born -- online, there's a growing problem. Big enough that some of the most prestigious institutions in the country are banding together to try and fix it.'nbsp

-2-1 Marketplace Tech - Spreading hysteria online

The notion of something going viral online is nothing new, but there's a fast expanding area of study in social media and how we share things: The study of Mass Psychogenic Illness online. Incidents of socially spreading hysteria and other forms of illness go back hundreds of years, but new technologies could be making these incidents spread faster and farther.

-2-1 Marketplace Tech - Should the government push untested energy technology?

Today there are new rules from the Obama Administration on building new coal and gas plants in the U.S. Some of them could require plants to use carbon capturing technologies. Critics say the technology isn't there yet, but environmentalists say the industry is dragging its feet. So how close are we to actually putting less smog into the air -- when we're continuously putting smog into the air?

-1-1 Marketplace Tech - Treatment for internet addiction

This month the first inpatient treatment program for internet addiction opened in Bradford, Pennsylvania. It's a ten day program that involves a thorough search for internet connected devices, three day quarantine and, hopefully, a cure. And aircraft maker Boeing says it has built the first helicopter that can take off and land without help from a human.

-18-1 Marketplace Tech - Looming specter of cyber war

The U.N. General Assembly started this week. Syria is top of mind for many leaders, but there's a related topic also getting attention this year: The looming specter of cyber war. Hackers from one nation attacking the missile defense systems, power grids and water supplies of another country is a popular topic at the U.S. Defense department, too. But author Thomas Rid says we're getting the idea of cyber war all wrong.

-17-1 Marketplace Tech - Grand Theft Auto and Miss America

If you're a hardcore video gamer, you've probably been up all night playing Grand Theft Auto V. And there's little doubt that millions will be playing the latest version of the crime action title on Playstations and Xboxes around the world. But big games like GTA cost big money to develop. And lots of game makers are looking to cash in on the mobile market. So is making a game like Grand Theft Auto worth it these days? Another Miss America was crowned this week, and Nina Davuluri, formerly Miss New York, is Asian American. If you've seen the ugly underbelly of social media comments you can guess where this is going. The biggest story after Miss New York won the crown has been about intoleran...

-16-1 Marketplace Tech - Want to catch a criminal? There's an app for that.

Smartphone apps are released all the time, but here's one that could be a first. It's a new app that asks users to help identify and thus apprehend sexual predators and other criminals. It's built by the Homeland Security Investigations unit within the U.S. Immigration and Customs Enforcement agency.'nbsp

-1-1 Marketplace Tech - The tweet heard all the way to Wall Street

Some pretty big news in under 14 characters. There's been talk for months about whether the popular micro-blogging social media would go public. But Twitter's filing was a bit unconventional.

-12-1 Marketplace Tech - Who is NSA sharing info with?

We already know the NSA trades data with U.S. allies. But the latest document leak from Edward Snowden suggests all of that phone and online data the NSA is sucking in is being shared in raw form with at least one country: Israel. And today LinkedIn throws open the digital doors to, of all people, teenagers.

-11-1 Marketplace Tech - Should we care about the new iPhone changes?

In a study published today, researchers at the University of Miami say that, thanks to modern computing technologies, extreme events in financial markets, that often happen within a few milliseconds, are on the rise. And Apple announced a host of new products this week. Two new iPhones, a new operating system iOS 7, and a streaming music service iTunes Radio. But the announcement that might truly push the boundaries of modern technology is the company's new fingerprint scanning tool. Apple's new iPhones have scanning hardware and software that will unlock the phone itself. It also could unlock new legal and hacking challenges.

-1-1 Marketplace Tech - An alternative to the internet?

Last week we learned the NSA was trying to weaken encryption online. Now Google has announced it's trying to step up encryption on all its data. But one suggested solution for users trying to avoid surveillance is to operate on an entirely separate network. A so-called mesh network is made of phones and other devices that talk to each other without the help of an Internet service provider.

--1 Marketplace Tech - NSA undermines encryption

We've now learned that the NSA was not only conducting surveillance but also working to undermine the last ten years of encryption online. Documents leaked by Edward Snowden last week suggest the U.S. Government agency has been using both supercomputers and influence with Internet companies to take aim at the tools we use to keep our data private. Whether you're Google or a company that builds encryption tools, you're vulnerable to the NSA.

-6-1 Marketplace Tech - PayPal boosting mobile

Online payment company PayPal has released a new version of its app for Android and Apple's iOS operating systems. The company is hoping it will make a big difference in a tricky area: Mobile e-commerce. And Marketplace Tech reporter Queena Kim joins us to play Silicon Tally.

-5-1 Marketplace Tech - What about a cyber war with Syria?

This week Washington is debating the very real possibility of military intervention in Syria, from air strikes to so-called boots on the ground. But there's another conversation happening around whether the U.S. should attack President Assad's regime with cyber warfare. So what might a cyber attack against Syria look like, and what would the repercussions be?'nbsp

-4-1 Marketplace Tech - The ethics of targeted ads

We all know about the data being collected on us by advertisers while we're online. Serving us ads that are more relevant to our interests? Sure, great. But take the amount of data - and what companies can do with it - to the extreme. Maybe your smart fridge tells a food company when you turn into a Cookie Monster, and suddenly you get a text from a cookie company. There are plenty of possibilities.

--1 Marketplace Tech - A big Kodak moment

Today is a bit of a Kodak moment. At least, the company is hoping for that. Expected to emerge from bankruptcy today, the old camera and film maker has a new focus: a future in printing. And lots of people are logging back into the old campus intranet this week, as students, professors and administrators return to colleges and universities around the country. And you know what that means. We're starting yet another academic year of campus-wide hacks. Can it all be avoided?

-2-1 Marketplace Tech - Supercomputer predicts weather

September looks to be pretty busy for tech giant Apple. The company is expected to announce two new iPhones, and maybe more. But it's safe to say that Apple doesn't command excitement around releases like it used to. Can the latest product announcements keep Apple on top? And today marks the midpoint of this year's hurricane season, which means a supercomputer at the University of Texas in Austin is at full steam ahead. It's being used to input real time weather data from all over the world and to predict extreme weather up to the minute.

8-2-1 Marketplace Tech - 5 years of 'the red phone'

A famous peace-keeping technology turns 5-years-old today -- the so-called "red phone that connected" Moscow and Washington. The phone apparently wasn't actually red, but it did change the Cold War. And, it's time again to play our tech news numbers game, Silicon Tally. Today's contestant is behind some mobile video games you've probably seen before: Farmville and Pac-Man for iPhone, the insanely popular Mafia Wars, and more.

8-2-1 Marketplace Tech - Twitter tries for revenue

The idea of controlling objects, even other humans, with only your brain is a holy grail of tech innovation. And what researchers did at the University of Washington this month sounds pretty amazing. Using non-invasive technology to record and stimulate brain function, a researcher at one end of campus controlled the physical actions of someone at the other end of campus. And, Twitter makes another move at revenue.

8-26-1 Marketplace Tech - Driverless cars

Although its smartphone business is hurting, BlackBerry may spin off its popular messaging service. All this comes as the company could be getting ready to put the whole firm up for sale. And Nissan says it will offer self-driving cars by the year 22. Google is also in that space. But driverless cars raise unusual new legal issues we really haven't had to think about before.

8-27-1 Marketplace Tech - 12 seconds under investigation

In two critical minutes, Nasdaq's technology failed the world. One hundred and twenty seconds are under scrutiny in the investigation to find out what caused Nasdaq's giant freeze-up on Thursday after computer problems forced the exchange to halt trading for hours. And the Apple vs. Google war extends to virtual personal assistants.

8-26-1 Marketplace Tech - 'The internet of things'

With 7.1 billion people and counting on Earth, there are growing concerns about feeding the population. A recent United Nations report has a creepy, crawly solution -- eat more bugs. New technology and design provides a way to efficiently farm bugs and turn them into food. Today, we get a first-hand look, and taste, of some of the new technology and thinking behind insect farming. Plus, a writer on his week-long experiment connecting objects in his home to "the internet of things."

8-2-1 Marketplace Tech - Google Glass and autism

Today let's hear from a guy who is looking toward the future of accessibility. Paul Louden is a Google Glass Explorer. The Texan scored an early pair of the wired glasses by telling Google he was on a particular mission: to help people with autism. He himself has autism and he thinks Glass could help with a common challenge for people like him.

8-22-1 Marketplace Tech - Yelp for wheelchair access

All this week we're looking at how technology is helping people with disabilities approach their lives in new ways. We've spoken to academics as well as technology designers and engineers. Today we're talking with Jennifer Feinberg, the brains behind an app called Wheel New York. If it raises enough cash on crowdfunding site Kickstarter, Wheel New York could become like a Yelp for wheelchair access.

08-21-13 Marketplace Tech - Dyslexia and screen size

All this week we're looking at accessibility and how technology is helping people with disabilities approach their lives in new ways. Today's installment starts with an anomaly: a Harvard professor who doesn't like to read -- at least not until recently. Dr. Matt Schneps is an astrophysicist who suffers from dyslexia, and he's published a study this summer with some surprising findings. It turns out that reading on a computer screen -- even a  tiny one -- might actually help people like Schneps with speed and focus.

08-20-13 Marketplace Tech - Going viral on Instagram

Whether you're a big company or a small business, online influence and visibility is a big deal. So it's no surprise that for years, people have sought to buy online buzz. And now there's a new twist in this game. Cybercriminals are selling Instagram followers with help from an old computer virus. And we continue our weeklong look at technology that helps people with disabilities approach the world in new ways.

8-19-13 Marketplace Tech: Can robots make art?

A continuing goal and a heated debate in the tech world: Can robots truly create art? And what does that even mean? These questions might not be answered for a few years. But advances are bringing us new examples.

8-16-13 Marketplace Tech: A North Korean smartphone

The so-called Syrian Electronic Army can add a few notches to its hacking belt -- one for The Washington Post, CNN and Time magazine. Those are just the latest media organizations to be hacked by the group that supports Bashar al-Assad. This week brought us news that North Korea was getting into the smartphone business. State media announced that the country was producing the new Arirang "hand phone" with an Android operating system. The smartphone's true origins are in dispute.

8-15-13 Marketplace Tech: Doggie Ipads

One of the next big frontiers in the energy business is being smarter about collecting, storing and delivering energy. So let's talk about wind farms in China, where IBM has been developing legions of small weather sensors. The sensors translate tidal waves of real time data to make renewable energy plants more efficient by predicting the weather. And New York City has plenty of things we want but maybe don't need, like artisan pickles, baby yoga and now, classes for dogs to learn how to use iPads.

8-14-13 Marketplace Tech: Samsung's future of television

As more viewers move to tablets, phones and computers, TV manufacturers are trying out all sorts of interesting new features to catch the interest of consumers. At a big event  in New York, Samsung unveiled a new set of high-end televisions. And, here's an idea so simple it's shocking it doesn't already exist: We have these super powerful tiny computing devices that walk around with us. Why not make one so that turns into a proper desktop or laptop computer? One company wants to do that.

8-13-13 Marketplace Tech: The Gamification of your credit card

This week, instead of frequent flier miles, your new pre-paid American Express card may offer virtual cash for the online multiplayer video game League of Legends. And if you're excited for the days when we can all unlock our cars and our front doors with our phones, you're not alone. Software makers in the U.S. have been making all sorts of stuff for smart homes and door locks are part of it. Of course, smart homes are vulnerable to hacks, and modern technology is actually challenging some of the old ways to lock up, too.

8-12-13 Marketplace Tech: Updates from the Wikimania conference

One of the internet's most famous centers of information, both true and disputed, just finished a big weekend in Hong Kong. Wikipedia, the crowd-sourced internet encyclopedia, just wrapped up its annual Wikimania conference. This year's gathering featured all sorts of discussions, many about the challenges Wikipedia faces, like funding and diversity. The organization is also trying to create a friendlier, more social environment for new contributors. Plus, AOL switches strategies with its hyperlocal Patch site. And, the latest on the NSA and secure email services.

8-9-13 Marketplace Tech: Samsung's new patent woes

A major tech company is facing bans on selling its gadgets in the U.S. -- except this time, it's not Apple, but their South Korean rival Samsung. It has to do with communications technology in older Samsung phones. You may remember Apple dodged a similar threat to selling some iPhone and iPad models last week. Today, the ITC is expected to make a decision on banning old Samsung phones because they infringe on Apple patents. Plus, Volkswagen has released a new app called "Smile Drive." And, inspired by one percenter-filled space station in the new sci-fi epic "Elysium," we find out how far away we are from establishing our own space colony.

8-8-13 Marketplace Tech: Yahoo's new logo

Marissa Mayer has been making lots of changes at Yahoo, from buying up smaller companies, like blogging platform Tumblr, to changing the company's telecommuting policy. But for a modern tech company, there are few things more important than successful branding. Every day this month, Yahoo will be using a new logo on its home page, with a big reveal of its official logo next month. And, another newbie entered the already crowded pool of smartphone options. The LG G2 flagship phone has some unique features. The most intriguing ones involve sensors that tell the phone what you're doing and help you do it.

8-7-13 Marketplace Tech: Internet freedom around the world

We think of the internet as an endless expanse of data and interaction with big, bright points of focus, and a million dark corners. But more and more, your view of the web's vast spectrum depends a lot on where you live. In Vietnam there's an extreme example. A new law there will make it illegal to post news or "general information" online. And, a look back at one year of NASA's Curiosity Mars rover.

8-6-13 Marketplace Tech: Apple's friends in high places

Samsung did not have a good Monday, and Tuesday doesn't look so hot, either. The South Korean tech giant had won a sales ban against older Apple products. It's part of a larger battle involving patents for wireless communications over 3G networks. But it seems Apple has friends in high places. President Obama overturned that International Trade Commission ban this past weekend. And, Amazon CEO Jeff Bezos just bought The Washington Post for $250 million. What was he thinking?

8-5-13 Marketplace Tech: 'Hacking everything at Def Con'

Giant hacking conference Def Con just wrapped up in Las Vegas. The purpose of Def Con? One stated motto is "Hack everything." And one of the world's first and most ambitious massively multiplayer online computer games is getting a giant makeover. Sony's EverQuest Next is a re launch of the game EverQuest that first started way back in 1999 and is still going.

8-2-13 Marketplace Tech: Silicon Valley and the government

The Edward Snowden affair has shined a spotlight on the relationship between Silicon Valley and the federal government. For decades that relationship has been beneficial to both parties, leading to innovation in both the public and private sectors. But these days, things are getting pretty complicated. And activist investor Carl Icahn has sued Dell and its board to force a shareholder vote by today. Icahn wants that vote to fail.

8-01-13 Marketplace Tech: Can Apple win its patent war with Samsung?

The U.S. International Trade Commission gets ready to hand down a big decision in the patent war between Apple and Samsung. It's about tablets and whether Samsung copied Apple's iPad. And July and August are two of the biggest travel months of the year, with a lot of families spending quality time together. So what do you do when someone has their face buried in a gadget the whole time?

7-31-2013 Marketplace Tech: The fight over the Internet

The Debate about high speed Internet access and service grows more heated all the time. Susan Crawford, fellow at the Roosevelt Institute, argues big companies are over-charging and under-serving us, and that it's up to the government to step in and regulate a better way. She's even got a book on the topic. The reviews of that book on Amazon.com offered a new and strange chapter in the debate this week. And Dutch and English researchers found that Hondas, Volkswagons and Fiats have a technical problem that could lead to easy car thefts. But thanks to a court ruling in England, their research may never be presented to the public.  

7-30-13 Marketplace Tech: Hacking the thermostat

You may have seen TV ads talking about the Internet of everything -- a network of smart devices, from your car to your kitchen, that you can easily control or even program. Turn down the AC at home from your desk at work, for instance. But as the web of Internet-connected devices expands, so do the security risks.

7-26-13 Marketplace Tech: Samsung, last but not least

Today it's Samsung's turn to tell the world just how it did last quarter. The South Korean tech giant has become a successful competitor to Apple, selling tons of tablets, phones and more. But like Apple, its recent success means an ever higher bar of expectation, from profits to innovation. And yesterday Facebook's stock was up on good earnings news, but another Facebook story from this week caught our eye. It's about the developing world, where Facebook wants to be the portal for mobile users connecting to the Internet without a smartphone.

7-25-13 Marketplace Tech: Car thieves caught by Google

A group of Google engineers inadvertently takes down a ring of car thieves in China. And any kid who loves playing with remote controlled drones now has a vocation to shoot for: deep sea explorer. The company Odyssey Marine Exploration has pulled 61 tons of silver bars off a cargo ship sunk by Nazis in 1941. Drones helped haul the silver up from the SS Gairsoppa which was three miles underwater off the coast of Ireland.

7-24-13 Marketplace Tech: Two sides to the Internet

Apple has released its latest business results and they are better than many analysts expected. And, there are two sides to the Internet: the mainstream and the underground. What happens when the underground gets gobbled up by the mainstream? For one thing, it means online pornography gets pushed further to the margins of the web. One example is the blogging website Tumblr, heretofore loved by the Internet underground, now owned by Yahoo. Yahoo wants Tumblr to make money, and to do that, Tumblr needs to weed out pornography.

7-23-13 Marketplace Tech: Apple sneak peek

Apple releases its latest business results, and as usual, the news will be all about the iPhone. Apple's smartphone and iPad tablet are both, in tech years, practically geriatric. When it comes to the bottom line, Apple has traditionally done best when it innovates. So the question is, can the company deliver a new and revolutionary gadget? And, nearly half a billion mobile phone SIM cards might be vulnerable to hacking.  

7-16-13 Marketplace Tech: Yahoo check up, video game visas

Yahoo's President and CEO Marissa Mayer was appointed a year ago today. In that time, the former Google executive has been in the news plenty, from ending her company's telecommuting policies to leading the purchase of blogging site Tumblr. So how's she doing? And, there is an immigration debate raging in Washington right now. Even with its own set of highly paid lobbyists, it's unclear if the tech world's hopes for importing more talent from overseas will come true. But there has been some movement in the intense world of live video gaming events.

7-22-13 Marketplace Tech: What's in a name.ly?

As consumers move from computers to smartphones and tablets, ad dollars aren't moving with them. Starting today Google plans to nudge advertisers along by requiring ad campaigns to be bought across all platforms. And remember the days when the name of a tech company actually reflected what the company did? Pets.com may have been a failure, but at least you knew what it was. Now there's a new naming convention in town.

7-19-13 Marketplace Tech: Big Bertha, drone hunters

In Seattle, the world's largest tunnel boring machine is about to get to work. Big Bertha -- named for former city mayor Bertha Knight Landes -- looks kind of like a giant, blue-tipped mechanical cigarette, except it's way cooler. And, drones could be worth more dead than alive in Dear Trail, Colorado. The town is considering offering hunting licenses and $100 bounties for unmanned aerial vehicles.  

7-18-13 Marketplace Tech: Quantum Dawn

Quantum Dawn 2. No, it's not the next James Bond movie. It's a fire drill for big banks to test their defenses against hackers. Some 50 organizations will participate, from the Treasury and the Department of Homeland Security, to Bank of America and Citigroup. And a six second Vine video will renew your belief that we are at our best when we work together. Not convinced? It also features a swimming pool, a trampoline, six basketball alley-oop passes and the best backyard slam dunk you've ever seen.

7-17-13 Marketplace Tech: Jonas Brothers and Huawei

Big companies sponsor concert tours of big artists all the time. But here's a strange marriage: Jonas Brothers and Chinese tech company Huawei. Huawei wants to be known in America for its new smartphones. But so far, it's mostly famous in Congress. Lawmakers worry Huawei could be part of a vast Chinese spying conspiracy.

7-17-13 Marketplace Tech: Jonas Brothers and Huawei

7-16-13 Marketplace Tech: Yahoo check up, video game visas

7-15-13 Marketplace Tech: Tesla enters NASDAQ 100

7-12-13 Marketplace Tech: Two wheelers, goodbye telegram

7-11-13 Marketplace Tech: Macro shakeup at Microsoft?

7-10-13 Marketplace Tech: Apple's App store turns 5

7-9-13 Marketplace Tech: Protests or coup, Wikipedia decides

7-8-13 Marketplace Tech: Attack of the smartwatches

7-5-13 Marketplace Tech: Upworthy and a live-Tweeting honey badger

7-4-13 Marketplace Tech: Jay-Z and Restore the Fourth

7-3-13 Marketplace Tech: Weddings go digital

Weddings are going digital. Wedding trend watchers are seeing a big jump in couples who want to share their nuptials with the world in real time. Think handheld devices at destination weddings streaming to Grandma, who couldn't fly out. And a reminder that some people's Twitter musings are worth more than the Tweets of the rest of us.

7-2-13 Marketplace Tech: Desert solar power

As everyone turns their air conditioners up to eleven, a new solar power plant called Ivanpah is set to open in California's Mojave Desert. The giant solar facility could be the future -- or, it could become just footnote in the history of clean energy. And a rare musical example of a tech person singing praises of another tech person. Yes, this is a thing that exists in the world.

7-1-13 Marketplace Tech: Good-bye Google Reader

Google Reader is dead. Millions once used it to keep track of websites and blogs all in one place -- now they are up for grabs. And an array of gadgets will track your fitness program, tell you in great detail how many calories you're burning, and what your heart rate is. They can even give you a kick when you are falling short of your goals.

6-28-13 Marketplace Tech: Hacking away at camp

School's out, which means millions of American kids are off at camp, pitching tents, roasting marshmallows -- or, hacking. The online security firm ESET runs a camp for young hackers that encourages them to use their skills for good, not evil. And Amazon rolls out a new platform for fan fiction.

6-27-13 Marketplace Tech: Mozilla says goodbye to cookies

Tech companies are reacting in myriad ways to government surveillance of online data. Some are calling for more transparency from the government, and some are building new things to give people a better sense of security online. Mozilla's Internet browser Firefox is in that last category. Firefox recently moved forward with a plan to automatically block third party cookies -- and advertisers aren't happy.

6-26-13 Marketplace Tech: Introducing the Ouya

There's a new gaming console in town, the Ouya. Its crowdfunded Kickstarter campaign had 60,000 backers -- and the console only costs $100. While the Ouya won't put Microsoft or Sony out of business, it will likely find an audience. And why did Edward Snowden ask his lawyers to store their phones in freezers?

6-25-13 Marketplace Tech: Intel anthropology

One of the people who works on big ideas at the chip-maker Intel is Genevieve Bell. She's not a software engineer, or a developer, she's an anthropologist. Bell studies everything from how people feel about their gadgets to how they use them differently in around the world. And we look at a new dress made not out of gauze, but out of gaze.