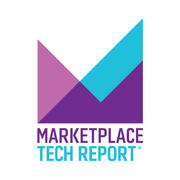 -7-14 Marketplace Tech - Gear up for SXSW

Louis Black, Co-founder of SXSW, talks about the growth of SXSW Interactive, why technology matters for film and music, and Austin's growing tech scene.'nbspIt's supposed to be a meeting of the minds and the money when it comes to media and tech innovation. And what better way to get a preview than to talk to one of the guys who started it all. Plus, Nathan Bernier, host and reporter at KUT in Austin, joins us to play Silicon Tally.

-6-14 Marketplace Tech - Just another cryptocurrency

The crisis in Ukraine continues, this time with reports of cyber attacks from both sides of the conflict. Plus, ArsTechnica gets in the cryptocurrency game. Last but not least, hear from a passenger on the StartUp Bus whose team is developing an app that reveals what the internet knows about you. 'nbsp

-5-14 Marketplace Tech - Coffee Monopoly

The battle for coffee domination is heating up, with Keurig accused of developing preventative technology that bars other companies from producing cheaper, competitive pods to be used in Keurig coffee makers. And no, it's not an episode of Punk'd - Ashton Kutcher is working with Lenovo to design a line of cellphones. Plus, check in with the StartUp Bus as they continue to make their way to SXSW, one startup at a time.

-4-14 Marketplace Tech - Social Media Activism

The rise of social media has been a game changer, especially for activists looking for an uncensored outlet to spread their message. Hear how some Ukranian citizens are taking to social media to combat the agenda in Russian news coverage. And take a ride on the NYC StartupBus: a group of designers, engineers, and tech enthusiasts that are building companies from the ground up as they make their way from New York to SXSW.

--14 Marketplace Tech - Surging!

You've heard of Uber and Lyft and the burgeoning market in alternative taxi cabs. But what would it be like to be an Uber driver? Look behind-the-scenes at what life is like for these drivers: the conversations, the pay, and the lifestyle. Is the job of an 'Uber driver' the new bartender? And the Bitcoin world is still digesting the reported bankruptcy and theft at the trading exchange Mt. Gox. But Bitcoin advocates say the controversy may only serve to make the crypto-currency more secure.

2-28-14 Marketplace Tech - Young Money

Season 2 of the Netflix series "House of Cards" is a massive hit in China. It airs on Sohu, the popular streaming video site there. The political drama is now its most-watched American series. Marketplace China Correspondent Rob Schmitz joins us from Shanghai to explain. Plus, play along with Marketplace Tech's Friday numbers game: Silicon Tally.

2-27-14 Marketplace Tech - Dot com for murder

The Oscars are this weekend and we thought it was a good chance to talk about technology in the movies, and how the movies often get it wrong when depicting the future or even the present.'nbspPlus, this week the House of Representatives passed a cell phone unlocking bill that would let mobile customers take their phones to other countries or other carriers.

2-26-14 Marketplace Tech - The Dave ratio

There's an urban legend in the tech community that goes like this: The School of Computer Science at Carnegie Mellon University used to keep track of how many of their undergraduates were men named Dave versus how many were women. And it was considered an accomplishment when they got the ratio down to one Dave per woman. Today we're starting a new series about the tech industry's diversity challenges, called "I am not a Dave." In the first installment we take a look at a group called Lesbians who Tech, which holds its first summit this weekend in San Francisco. Plus, Taser International, the company that makes the famous weapon, is transitioning into offering new law enforcement tools in the...

2-25-14 Marketplace Tech - Hola, tech!

Protests in Venezuela have been peaking in recent weeks. Students and other citizens calling attention to the scarcity of basic goods and other issues in the country have been clashing with government forces. Many of the protestors have been organizing on the internet. But, with a government that controls the airwaves, internet can be hard to come by. Plus, Samsung has unveiled its latest and greatest gadget at Mobile World Congress in Barcelona.

2-24-14 Marketplace Tech - Móvil

Mobile World Congress kicks off in Barcelona this week: the massive tech conference is always full of exhibitions and big announcements from technology companies, and this year's event might see new phone announcement from Samsung. But a big theme in Barcelona will also be messaging apps. Seperately, we've had a bit of a winter break from our regular Techsplainer segment, but we're back: our friend at Harvard, Jonathan Zittrain, helps to answer a simple question: Who owns the internet?

2-21-14 Marketplace Tech - Cloud forms

What better way to wrap up the week than a round of Silicon Tally? Also, tech industry big wigs are always talking about doing stuff in the cloud. So are companies. When they're selling you products... or selling each other products. This week Microsoft gave it's service a makeover... the company's Cloud storage offering is now called OneDrive. But when it comes to storing all of our data online... to be accessible from anywhere... whose servers should we be storing that information on?

2-2-14 Marketplace Tech - WhatsApp?

Facebook announced it is buying WhatsApp, the messaging smartphone service, for'nbsp$1 billion. WhatsApp lets users text free of charge.'nbspFacebook paid $16 billion for WhatsApp,'nbspplus an additional $ billion in restricted stock'nbspthat will be paid out to WhatsApp employees over the next four years.'nbsp Venture capitalists have been eyeing instant messaging technologies like WhatsApp as one of the most promising growth sectors for 214. Think back to Facebook's $ billion offer for Snapchat (the one they'nbspturned down).

2-2-14 Marketplace Tech - Le Internet?

German Chancellor Angela Merkel is scheduled to meet with French President Francois Hollande. On the agenda will be the question of whether or not Europe should build its own internet. Seriously. Plus, think of some of the companies and services we talk about often on this show: Twitter, Facebook, 'nbspInstagram, Tumblr, Snapchat. These are companies worth billions of dollars. But where does that value actually come from? As the saying goes: When the service is free, the user is the product. Whether that product can be sold is the topic of a new documentary, "Generation Like," airing on Frontline this week.

2-18-14 Marketplace Tech - Uber in China

Countries like China represent huge potential markets for U.S. tech companies, but homegrown options pose stiff competition for upstart American entrants. That's exactly the challenge facing the taxi hailing app Uber as it launches in China. Crowdfunding website Kickstarter was hacked over the weekend and Microsoft has partnered with the company DocuSign to make electronic signatures easier in their Office software. Both of these headlines point to a still-growing challenge of the Internet age: proper authentication.

2-17-14 Marketplace Tech - Celebrating social media

Fashion week is done here in New York. But social media week is just starting. It involves 2,5 events in 25 cities. As events get underway we wanted to talk a little bit about the state of social media. Plus, why 214 has been such a rough year for Bitcoin.

2-14-1 Marketplace Tech - Operating efficiencies

If the U.S. government allows a $45 billion merger deal between Comcast and Time Warner Cable, many changes could be coming, and not just when it comes to the logo that sits on top of some million monthly cable bills. There could be new departments, new restructuring and improving so-called "operational efficiencies" -- otherwise known as job cuts. Plus, Brendan Francis Newnam from APM's The Dinner Party Download joins us this week to play Marketplace Tech's Friday numbers game: Silicon Tally.

2-1-14 Marketplace Tech - Suing the NSA

Senator Rand Paul files a class action law suit against the National Security Agency. The Kentucky Republican has long been known for Libertarian politics, but going up against the National Security Agency is by some measurements a bold move. Also, we check in on a story we've covered about growing tensions in and around Silicon Valley, where ideas about class and even tradition are being disrupted. And where there are plenty of accusations that the tech industry in northern California is way too insular.

2-12-214 Marketplace Tech - Paranoia

If there was a Net Neutrality Paranoia Index, it would be way up this week. There's a new quarterly report from video streaming company Netflix. It looks at how well Netflix's content streams on different internet service providers. And there's been an interesting pattern. Both Verizon and Comcast's performance on this report have been dropping for several months. And some Twitter users are seeing a redesign that has a familiar feel.

2-1-14 Marketplace Tech - HTC's challenge

A list of more than 5, online companies and organizations want to help -- and hurt -- two separate pieces of legislation moving through Capitol Hill. The bills deal with the Nationasl Security Agency and surveillance. Taiwanese phone maker HTC announced quarterly earnings that fell to $1.4 billion this week. That may not sound bad, but in a competitive smartphone market, HTC has struggled to sit at the table with the likes of Apple and Samsung. Plus, a new operating system out of North Korea and a novel way to give out your phone number.

2-1-214 Marketplace Tech

When it comes to returning the sense of hearing to people who are deaf or hard of hearing, technology is far from perfect. Hearing aids can feed back. And there are other problems, but this week there's been a leap forward in one particular area. Cochlear implants a new processing computer chip for these implants has been developed at MIT's Microsystems Technology Laboratory and the Massachusetts Eye and Ear Infirmiry. Meanwhile, of all the industries being disrupted by technology, the music business might be undergoing the most change. But one thing that has not changed dramatically is music education ... yet. Marketplace's David Weinberg travelled to new Orleans to bring us the story of a ...

2-7-14 Marketplace Tech - Hacking Health Data

This week, Target executives have been answering questions about the hack that resulted in the theft of personal data from tens of millions of people. But while that story continues to develop, there's something else to consider. Far from credit card and phone numbers, what about all the information in our health records? Turns out a lot of those records aren't very secure, and might be even more valuable to hackers. And, what do Super Bowl leftovers, hook-up apps, and Steve Ballmer have in common? They're all part of Silicon Tally this week. Our guest, Molly Mullshine, writes about tech for the website Beta Beat, and joined us to play.

2-6-14 Marketplace Tech - Govt. Surveillance at the Olympics

The winter olympics start Tomorrow in the Russian city of Sochi. Olympians, officials, and reporters have been arriving all week with lots of devices in tow. And that means there's been a lot of talk about digital surveillance. Russia's government doesn't have the best record in, say, protecting freedom of the press. Plus,'nbspYouTube used to be a place that was mostly about curiosities, bits of original, unedited video clips by amateurs. Then people started getting serious. The amateurs started getting famous because of what -- and how much -- video they were putting on the website. YouTube started selling ads on all those videos and giving some of that money to creators. But as one New Yor...

2-5-14 Marketplace Tech - Twitter's emerging earnings

Ahh, Twitter. Newly minted as a public company. Valued at some $ billion. But also about to enter that routine that can be painful for a big company of any kind. The quarterly earnings report. At best, Twitter's revenue plan might be called...still emerging. And, here's a place you wouldn't expect to find an award-winning app: A cattle farm in Scotland. The application is, yes, for cattle management. It was designed by teenagers as part of a contest put together by an organization called Apps for Good.'nbsp

2-4-14 Marketplace Tech

Every year on my birthday, I'm amazed to discover how many people on Facebook remember. Thanks guys. Well today, some people might be posting well wishes on Facebook's wall. The social network turns 1 years old today. And for a little 1-year-old, it's had some major impact on our online lives. And this week, the wearable tech company Pebble launched it's app store, offering downloads like Yelp notifications that will appear on your smartwatch. But there's a problem: Battery life. As wearable technology grows, our battery power will need to grow too.

2--14 Marketplace Tech - Facebook's Paper

Today Facebook releases a new mobile application called Paper. It doesn't really look a lot like Mark Zuckerberg's crowded, blue social network. But, it is part of his empire, and it might help the company keep building engagement by not looking like ... Facebook. Also, some of the newer high-valued companies in Silicon Valley these days are more focused on sharing with your business partners than sharing with your friends. Example: Box helps people and businesses share documents and other data on the cloud. And the young company privately filed for an IPO a few days ago.

1-1-14 Marketplace Tech - The public transit bowl

It might be number 48, but this weekend's football game is being called the first mass transit Super Bowl. The game will not be played in downtown Manhattan, but in East Rutherford, New Jersey. And with a Met Life stadium capacity of about 82, a lot of technology is being leveraged to actually get the fans to the game via public transportation.

1--14 Marketplace Tech - Playing hockey in a baseball field

All this week, Marketplace Tech has been talking about sports and technology for our "Gaming the System" series. Today, we take you to a hockey rink right about the spot that A-Rod usually stands -- that's right, Yankee Stadium. On the eve of a big outdoor hockey game at New York's Yankee Stadium, we find out how the NHL is converting a baseball field to a hockey arena.

1-2-14 Marketplace Tech - Prosthetic exoskeletons attached to our brains

This month, a neuroscientist and his team announced that the ceremonial first kick at this year's World Cup opening in Brazil would be completed by a paralyzed teenager using an exoskeleton attached to her brain. Prosthetic robotic devices connected to the human brain are becoming more common. You may remember video a few years ago of a woman at the University of Pittsburgh feeding herself chocolate with a robot limb. For today's installment of Marketplace Tech's sports and tech series,'nbsp"Gaming the System," we'll hear from a guy working in this field.

1-28-14 Marketplace Tech - 'Live high, train low'

Have you ever heard the phrase "live high, train low"? It's part of the strategy employed by a U.S. Olympic Ski Team about to head to Sochi for the games. The idea is to acclimate the body to an altitude with less oxygen, which can boost performance. Today, on the second conversation in our sports and tech series "Gaming the System," Marketplace Tech talks with Jim Stray-Gundersen, who advises Team USA and pumps nitrogen into athletes' bedrooms so they can live high and train low.

1-27-14 Marketplace Tech - Gaming the System: Basketball

Today Marketplace Tech kicks off a new series about sports and technology. We're calling it "Gaming the System," and we'll be talking Olympics, World Cup, and yes, Sunday's big football game. But first let's talk about how some people are using numbers and data tracking to try and change a major U.S. sport. Not baseball, but basketball.

1-24-14 Marketplace Tech - Mac at

Today's game of Silicon Tally is set to level expert. And by that I mean that my guest, who I'll try and stump with numbers from the week's tech news, is Kara Swisher, formerly of All Things D, currently co-executive editor with Walt Mossberg of the new tech news and reviews website Re/Code.

1-2-14 Marketplace Tech - 'Optimal Cupid'

Online dating websites use all kinds of technology and calculations to help you find a mate. It could be as simple as giving a thumbs up or thumbs down to a photo, or as complicated as a long list of questions asked, points scored, and intense mathematical'nbspalgorithms'nbspthat play digital matchmaker. Mathematician Chris McKinlay was working'nbspon his doctorate and his love life at the same time, and found that he was unsatisfied with the calculations made. So he hacked an answer and in the process wrote "Optimal Cupid: Mastering the Hidden Logic of OkCupid."'nbsp

1-22-14 Marketplace Tech - The Netflix State of the Union

Video streaming company Netflix announces earnings today. The expectations are high among investors. But the company has challenges, like growing the brand abroad. We assess the Netlfix State of the Union. Verizon is buying a live TV and video streaming service a week after a controversial court ruling. And, a look at cloud computing for robots.

1-21-14 Marketplace Tech - A look at high frequency trading

We continue our Wall Street technology series with a look at high-frequency trading, where powerful computers can make hundreds of thousands of trades in milliseconds, making big money off tiny stock price differences. And password management company SplashData is out with its annual survey of the most common passwords. For the first time, a new terrible password is on top. The most common password is "12456," beating out the reigning champion, which is just "password." Either one is a fine invitation to get hacked.

1-2-14 Marketplace Tech - Why do we use outdated credit card technology?

Target and Nieman Marcus customers are among the tens of millions whose credit cards have been compromised in recent hacks. The news is sparking a lot of questions about American credit card security. That brings us to the next part of our series on Wall Street technology. Today, we're looking at why American banks and retailers are still using the same old magnetic strip cards, instead of more secure chip and pin cards commonly used abroad.

1-17-14 Marketplace Tech -

It's Friday, which means it's time for our weekly numbers game, Silicon Tally. This week we play with Marketplace technology reporter Queena Kim. And Facebook is taking a page out of Twitter's book. Facebook will now offer users a list of trending topics, so they can track what folks are posting about. It'll roll out to American accounts in the coming weeks, tailored to user interest and location.

1-16-14 Marketplace Tech - Does Ford know when you break traffic laws?

A Ford executive recently whipped up controversy when he said the carmaker knows when drivers of its cars break traffic laws. Ford's CEO later said that Ford doesn't -- and won't -- track cars. He also called for better privacy laws as cars add new location-based technology. And a new study from Georgia Tech looks at how words you use can determine whether your Kickstarter campaign reaches its goal.

1-15-14 Marketplace Tech - What drove a 115 percent spike in mobile use?

One piece of news that maybe won't blow your mind is that our mobile use around the world is way, way up. In 21, it grew a 115 percent over the previous year. That's according to mobile analytics firm Flurry. Why? Well here's the interesting part: A lot of things drove growth. Music and other media, games, news all played a role. But the big kahuna of mobile usage last year? Messaging. Simply: The new ways in which we communicate.

1-8-14 Marketplace Tech - Inside CES

The convention facilities in Las Vegas are nothing to sneeze at, but this number is still impressive. At the International Consumer Electronics show this week, two million square feet of exhibit space is being used. And that means a lot of gizmos -- big, small, airborne, and worn. And you've heard of Bitcoin, but this week a website surfaced for a new cryptocurrency named after a short man with a high kick: Norris Coin.

1--14 Marketplace Tech - Intel's conflict-free mineral pledge

Earlier this week, Intel announced at the International Consumer Electronics Show in Las Vegas that it's getting serious about mineral sourcing. Where companies get the ingredients for our chips and our devices is kind of a dirty open secret. And until the creation of new materials, it will stay that way. But the world's largest chip maker is promising all of the microprocessors it ships this year will be free of conflict minerals.

1-7-14 Marketplace Tech - Do consumers want to wear smartwatches?

The big story in the tech world all week is the International Consumer Electronics Show in Las Vegas. At last year's show little smartwatch maker Pebble was a big star. This year's event has seen an explosion in wearable technologies and a new, sophisticated-looking watch from Pebble, called the Pebble Steel, has just been unveiled to the world. But there are still big questions about whether consumers are interested.

1-14-14 Marketplace Tech - Google's Nesting...or Nest is Googling?

If you're selling a successful startup these days your price tag should have several billion dollars on it. That seems to be the going rate, and smart thermostat maker Nest just got snapped up by Google for $.2 billion. Nest's CEO Tony Fadell once worked for Steve Jobs designing iPods, now his direct boss will be Google's Larry Page. And one more bit of acquisition news. Facebook has bought Branch and Potluck -- platforms for long, invite-only conversations online. The people behind those companies will now help run the new Facebook Conversations Group. Talk ain't cheap in the tech world I guess. The deal? Reportedly worth $15 million.

1-1-14 Marketplace Tech - Wearable tech is leaving out half the population

There's already been a lot of talk about the growth in wearable technology in 214. But a lot of that technology seems designed for the male sex. Still, there are glimmers of diversity on the way. The San Francisco company Fitbit, which has become one of the more popular makers of wearable fitness trackers, just announced a new partnership with women's fashion designer Tory Burch.

1-1-14 Marketplace Tech - Designing 'Her'

Marketplace Tech has been talking about the International Consumer Electronics Show all week. And on the last day of CES, we're starting to get a sense of this year's offerings. One takeaway is that there is no one takeaway. We saw updates of smart devices and the ways they might talk to one another. And wearable technology is seeing a bunch of growth. But even if the future of 214 is bright, it's not really in focus yet. Plus, the production designer of "Her" discusses designing the ways we interact with technology in the future.

1-6-14 Marketplace Tech - How will our devices talk to each other?

Tomorrow, the International Consumer Electronics Show kicks off. But today, the swarms of company reps and entrepreneurs arrive in Las Vegas. And there's already buzz on several topics. One of those is the internet of things. But not the idea of a toaster that can communicate with the fridge. We've been talking about that since last year. This year, it's about exactly how all of our devices will communicate.

1--14 Marketplace Tech - The end of secure email

All this week Marketplace Tech has been talking to people about big tech issues in the coming year. Today, a discussion of online privacy. An apparent casualty last year was the idea of truly private and secure email. And it's Friday, which means it's time to play Silicon Tally, our weekly tech news numbers game.

1-2-14 Marketplace Tech - The tech of New York's new taxis

In New York City this week it's out with the old mayor and in with the new guy -- Michael Bloomberg is being replaced by Bill De Blasio. And one of the things the new mayor will be looking at is the taxi of tomorrow: 'nbspA fleet of green Nissan vehicles that launched this fall, fitted with some custom technology absent in the usual yellow cab. And today we hear from Dave McClure, founding partner at the Venture Capitol firm 5 Startups, about what kind of software everyone everyone will be using this year. He says to expect more growth in messaging apps around the world.

12--1 Marketplace Tech - Keeping up with the drones

All this week we're talking to guests about big tech trends in the coming year. January 1, the Freedom from Drone Surveillance Act goes into effect in Illinois. This limits how police can use drone surveillance (they'll need a warrant).'nbspToday we hear from Chester Wisniewski at the cyber security firm Sophos abouton a growing number of organizations tracking people as they do their shopping. And it's New Year's Eve, so of course it's almost time for New York City to do it's big ball drop. Technically, it's not a ball as much as a geodesic sphere weighing around 12, pounds. And there's plenty of Technology in the thing.

12--1 Marketplace Tech - Chess inspires tech

Today, the North American Open Chess Tournament wraps up in Las Vegas. Worth mentioning because the game of chess and computing have long been connected. Marketplace Tech hears from a former chess champion who used his knowledge of the game to create a company called Pegasystems. And here's some news that will probably make your week less productive. The Internet Archive recently posted a huge trove of vintage console video games from the 7s and 8s.

12-27-1 Marketplace Tech - New York tech

As our regular listeners know, New York is where Marketplace Tech lives. And while the evidence that NYC is a legitimate challenger to Silicon Valley isn't hard to find, any conversation about a home grown technology industry must still include that comparison. And senior editor of Quartz Zach Seward joins us to play Silicon Tally.

12-26-1 Marketplace Tech - Big telecom gets transparent

By now, the tech world is familiar with transparency reports from companies like Google, Apple, and Facebook. The reports detail a number of metrics, like how many law enforcement requests have come in for email data. The takeaway from Google this year was that government snooping is way up. Now, just before 21 draws to a close, the world is getting a new set of reports from older tech companies like Verizon and AT'ampT.'nbsp

12-25-1 Marketplace Tech - Whole Earth Catalog!

The idea of turning a blog into a book is nothing new, but Kevin Kelly, author and former editor of Wired magazine, has gone all out for his new book,'nbspCool Tools. It's based on the idea of an old catalog, called the Whole Earth Catalog. It's big, colorful, and it features scannable QR codes attached to many of the nearly 15 descriptive entries so that you can buy an object you like with a click of the smartphone.

12-24-1 Marketplace Tech - NSA vs. RSA

One of the most respected cyber security firms in the business, RSA, has reportedly accepted money from the National Security Agency to push a flawed security product. This is connected to earlier revelations about the NSA building back doors into encryption to help its surveillance programs. Plus, Netflix's programming for kids. And, news of a little app that might be helpful to parents by providing video proof, sort of, that Santa was here.

12-2-1 Marketplace Tech - A charitable giving startup

There's a new charitable giving startup built by students at the University of North Carolina. It launched during finals wee, and it's designed to help us give a little something extra to families in need while we do our own last minute holiday shopping. The company is called CommuniGift, and it's partnered with online retailer Amazon. Plus, how technology helps us find shipwrecks. And, today's Techsplainer is about protecting your passwords.

12-2-1 Marketplace Tech - Bitcoin hits a roadblock in China

Bitcoin has had a wild week, in no small part because the huge road block the currency hit in China. There the exchange is called BTC China. In recent months the price of Bitcoin has skyrocketed thanks to people buying it up in the country, where the national currency is tightly controlled, but a few days ago the Chinese government put on the breaks, forcing the exchange to stop accepting Chinese currency. That cut the price of Bitcoin in half, but there's still plenty of interest in the country.'nbsp

12-1-1 Marketplace Tech - China says no to Bitcoin

China's largest Bitcoin exchange, BTC China has been forced to stop taking country's currency. The move follows a reported meeting this week between payment processing companies in the country and the People's Bank of China, and a decision by national financial agencies in the country earlier this month that effectively banned dealing in Bitcoin, the so-called cryptocurrency -- which Marketplace Tech has been looking at all week -- seems either on the verge of collapse or going to the next level. So, which is it? Plus, the first piece of artwork created with Google Glass.

12-18-1 Marketplace Tech - Bitcoin at the doctor's office

All this week, Marketplace Tech is talking about the digital currency Bitcoin. We've heard about what it is and how a company called Coinbase is trying to help more customers and businesses use it for transactions. Today we talk to one of the new businesses that is starting to use Bitcoin -- a private medical practice in San Francisco. Plus, healthcare.gov gets a new boss. And, new regulations could be coming for data brokers.

12-17-1 Marketplace Tech - Can Bitcoin go mainstream?

All this week, Marketplace Tech is talking about the digital currency Bitcoin. Yesterday, we found out that like most forms of currency, Bitcoin is "a massive hallucination we all agree upon." But it's also a techy idea -- a network where computers with a shared record of transactions can trade long strings of letters and numbers to keep track of who has what. Whether that description sounds simplistic or overly complicated, there's a company designed to make sure we don't ever have to worry about it. Plus, what options are there for people who need to replace their incandescent bulbs after new efficiency standards go into effect in 214?

12-16-1 Marketplace Tech - What the heck is Bitcoin?

All this week, Marketplace Tech is looking at Bitcoin. The cryptocurrency's price has soared. Banks and governments are starting to pay attention and develop monetary policy when it comes to the form of digital cash. We plan to talk about everything from how to make it to who is holding it. But first, what the heck is Bitcoin? Plus,'nbsphow Facebook can benefit from joining the S'ampP 5. And, Google stops letting'nbspAndroid users block apps from accessing non-essential data.

12-1-1 Marketplace Tech - China goes to the Moon!

In the next few days, a rover launched by China's space agency is scheduled to land on the Moon. It'll be the first spacecraft to touchdown on lunar soil in almost 4 years. So what might a Chinese space rover be looking for on a dusty rock we haven't been to since the Bee Gees were still topping the charts? And it's Friday, which means time to play Silicon Tally, the game where Marketplace Tech host Ben Johnson and a worthy adversary try and stump each other with numbers from the week's tech news.

12-12-1 Marketplace Tech - Dolby's Atmos brings the special effects to your ears

Tonight, around midnight, you may see some nerds running around in cloaks and bare feet. The destination will be the movie theater of course, for the first showing of "The Hobbit: The Desolation of Smaug." The film promises to be full of special effects -- not all of them visual. There are a lucky few who will be watching the movie in theaters fitted with new speaker technology from Dolby called Atmos. Plus, an IP troll targets Germans who watch porn online. And, the challenges facing Adobe after a security leak last month exposed usernames and passwords.

12-11-1 Marketplace Tech - Using cell phones to fight malaria

Today the World Health Organization releases its annual report on malaria. The disease kills some 6 thousand people every year -- most of them in Sub-Saharan Africa. Part of fighting any disease is understanding how populations move. And there's a tech device now being used to tackle this challenge. It's called a cell phone. Plus, -D printed guns. And, should surgeons wear Google Glass in the operating room?

12--1 Marketplace Tech - Fly me (back) to the moon

Today the NASA Advisory Council holds a meeting. The name of the committee? Human Exploration and Operations. The topic will be what's next for human space exploration. Right now the answer seems to be Mars, but the first step is heading back toward the moon on the planned Orion Space craft for a practice run. The exercise involves capturing an asteroid with some funny-sounding technology. Plus, Germany's police are using an app to track neo-Nazis. And, this week's Techsplainer.

12-6-1 Marketplace Tech - Where video games meet metal health

Marketplace Tech concludes our Mind Games series this week with another look at the intersection of video games and mental health. You may remember yesterday we went to University of Southern California, where they're building virtual reality programs for soldiers with Post-traumatic stress disorder. Today we're going to a VA hospital in New York City where these programs are being administered.

12-5-1 Marketplace Tech - Using video games to treat PTSD

Today, lawmakers in the House are voting on a bill that could fight the growing problem of patent trolls. Some estimates put the annual cost of patent lawsuits at $8 billion. The Innovation Act could help put a dent in that. It has support from tons of tech companies.'nbspIn an ever-updating society where consumers are constant targets of tech marketing, it's no wonder we've developed quite an appetite for replacing the old with the latest and greatest. But a new study from Yale University out this week says a lot of the precious ingredients of our consumer technology is kind of irreplaceable. And, in today's Mind Games, how video games are being used to treat PTSD.

12-4-1 Marketplace Tech - Should e-cigarettes be restricted like regular cigarettes?

Electronic cigarettes are getting more popular all the time. Which may be why more places are starting to put more restrictions on the technology. Today in New York, the City Council is'nbspconsidering whether to restrict e-cigarettes just like regular cigarettes--banning their use in offices, in restaurants, and on beaches.'nbspThe more technology kids interact with, the more adults want to set some controls on that interaction. New options do abound. One of the latest from'nbspa company called FiLIP: a smartwatch that lets parents control who the kid calls, among other things. And, the latest Mind Games, Marketplace Tech's series on video games and mental health.

12--1 Marketplace Tech - Gaming and autism

This week we're looking at the intersection of video games and mental health. Yesterday we talked to a game designer tomorrow we'll talk to a researcher. Today we're going to hear from an occupational therapist. Amanda Foran works with children and adults who are on the Autism spectrum at Motion Therapy in Rockville, Md. She's found that video games -- played by both people on and off the spectrum -- can help build social interaction skills.

12-2-1 Marketplace Tech - Where video games meet metal health

This week, Marketplace Tech takes a look at the intersection of video games and mental health. We'll be talking with a few different people -- researchers, gamers, and game designers. Today we'll speak with artist Kara Stone. She recently built her first video game, but instead of a battlefield or a fantasy world, the game's landscape is built around the experience of mental illness.

11-2-1 Marketplace Tech - Bitcoins

You know what happens at the end of the week by now, right? Silicon Tally, the game where Marketplace Tech host Ben Johnson and a worthy adversary try and stump each other with numbers from the week's tech news. Today it's Cory Doctorow, awesome science fiction author and co-editor of the group blog Boing Boing. Plus, Reddit's gift exchange.

11-28-1 Marketplace Tech - Gearing up for Black Friday

When it comes to this week's holiday shopping plans, we seem to be looking at another year of the tablet. But that isn't the only shopping trend this year centered around gadgets. I'm talking smart devices. Whether it's the Wi-Fi capable smoke detector or a home-locking system that talks to your smart phone, there are an increasing number of products for sale. Not all of the stocking stuffers are totally essential, but they do give us a sense of our connected future.

11-27-1 Marketplace Tech - Talking turkey with a techie

Lots of people are probably preparing to lose sleep tonight while they worry about whether their Thanksgiving feast will come out of the oven OK. Well, we wanted to talk turkey with a techie. So we called up Scott Heimendinger. He used to work for Microsoft and IBM. Today, he's the director of applied research for the Modernist Cuisine cookbooks. And, we talk with a mathematician from New York University who unveiled a new species of drone this week that flies like a jellyfish.

11-26-1 Marketplace Tech - Social media guru Gary Vaynerchuk

Gary Vaynerchuk will make a personal video for you. He even sent a guy in Minnesota a cheeseburger once after the guy asked him for one on Twitter. The New Jersey dude's first really successful business was winelibrary.com. Now, brands like GE, Pepsi, and the New York Jets ask his agency, Vayner Media, to help with their social media mojo. And, whether you're an iPhone or an Android, one of the features that has had a lot of attention recently is voice recognition. But there's one problem: If you're speaking with accented English, your device's voice recognition won't work nearly as well.

11-25-1 Marketplace Tech - One Direction's digital direction

"Midnight Memories," the latest album from from One Direction drops today. The new album's already topped the charts in 1 countries ahead of its release. After several days of testing, New Jersey is scheduled to fully launch its new online gambling system tomorrow. After Nevada and Delaware, New Jersey will become the third to allow gambling on the internet -- as long as you're getting online within state borders. How do they tell? The digital address of your device. And, our first Techsplainer answers your tech questions.

11-22-1 Marketplace Tech - Where to get a curated experience online

Once upon a time, competition in online retailing was about being able to offer you anything you wanted. Then, it was about free shipping, one-day shipping, free returns...'nbspNow, online retailers are trying to stand-out by offering "curated lists." We give you a list of sites that offered "curated" experiences. And, it's Friday. Hope you've been paying attention to this week's tech news. It's time for another edition of Silicon Tally, Marketplace Tech's weekly quiz.

11-21-1 Marketplace Tech - All about graphene

The domain name mutualfunds.com is scheduled to be auctioned off tonight. And you might have to cash in some of your mutual fund to even take part. The minimum bid starts at one million dollars. We look at the'nbsplucrative'nbspdomain name business. Plus, we talk a lot on our show about new materials we're discovering and experimenting with, and how those materials might help us take big leaps forward when it comes to new technology. Today we look closely at one of those materials -- graphene.'nbsp

11-2-1 Marketplace Tech - 'Mythbusters' host Adam Savage

An online video shows a man running in slow motion while drunk on a treadmill recently and being slapped across the face. Apparently the slap is more likely to sober you up than a treadmill. The man sacrificing his body in the name of science was Adam Savage, who, along with Jamie Hyneman, is host of the Discovery Channel's "Mythbusters." Savage and his crew employ a lot of technology in their myth busting. And starting tomorrow they'll set out on a tech-y month-long live tour.

11-1-1 Marketplace Tech - A self-driving car town

On Capitol Hill today, the House Transportation Subcommittee holds a hearing on autonomous vehicles, or self-driving cars. Across the pond though, the town of Milton Keynes in England is already planning to have a whole fleet by 215. Plus, the ongoing fight between Apple and Samsung. And, what are the security implications of the botched HealthCare.gov roll out.

11-28-1 Marketplace Tech - The FCC's new boss

The Federal Communications Commission was started in 14, long before the internet. But more and more, it's a government organization that is expected to play referee in the online world -- and there's a new referee. Tom Wheeler used to lobby for broadcasters and telecom companies. Now he's the new chairman of the FCC. One big challenge he's facing is net neutrality -- whether internet service providers can restrict or degrade access to online services from competitors. One of the immediate things on his list, though, is the country's shrinking spectrum for our multiplying mobile devices.

11-15-1 Marketplace Tech - New gaming consoles everywhere!

While a lot of gamer talk over the next few weeks will be all Xbox and Playstation, there's been a lot of buzz this fall about a whole different way to play. Valve is a company that makes games for PCs, but also consoles and mobile devices. It delivers its games with a distribution company called Steam. Many consider Valve and Steam to be more of a big gaming tent, and in that tent is a new console called the Steam Box.

11-14-1 Marketplace Tech - Snapchat declines chance to snap up $ billion

If you want to know how hot social networks are right now, no need to look farther than self-destructing messaging app Snapchat. The Wall Street Journal reports the company recently got an offer from Facebook to the tune of $ billion. Snapchat owners apparently turned down the social network. And the website Wikileaks has leaked a new document, one that shows an evolving international conversation about intellectual property in the digital world.

11-1-1 Marketplace Tech - Killer robots!

This week a debate is heating up at the Convention on Conventional Weapons in Geneva. At issue is whether or not we will outsource to machines not only the act of killing, but the act of deciding when to kill.'nbspOrganizations like Amnesty International and Human Rights Watch are calling for a ban on so-called "killer robots." They've even got a website: StopKillerRobots.org. Sounds a little sci-fi right? Science? Yes. Fiction? Not really.'nbsp

11-12-1 Marketplace Tech - Low-tech life savers

Relief organizations are searching for survivors in the aftermath of the super typhoon that struck the Philippines on Friday. Survival in natural disasters can often be linked closely with better access to technology. And sometimes the technology is far from fancy. In the Philippines, where percent of the country's residents have access to mobile phones, simple text messaging has saved lives. So what about when cell service is down? One possible solution to keep people communicating is a so-called mesh network.

11-11-1 Marketplace Tech - Using sea snails to win the race

When we talk about building new technology, we're often talking about building it out of artificial ingredients. But as we understand our natural world better, the area of biotechnology is growing. And a person at the forefront of using biotech in everything from medical instruments to consumer electronics is'nbspAngela Belcher, professor of'nbspbiological engineering at MIT. She's been looking at sea snails and how they might help us build new technology.

11-8-1 Marketplace Tech - Life after cookies

It's Friday and that means Silicon Tally time. This week's guest is Gizmodo Staff writer Leslie Horn. And, Twitter's stock may have jumped over 7 percent when going public yesterday, but Facebook also had some key growth this week in Cambridge Massachusetts. The company has confirmed that it's opening a Boston area office not far from the spot it was born those many moons ago in a Harvard University dorm room.

11-7-1 Marketplace Tech - Justin Bieber, venture capitalist

It's important to remember that in the tech world, venture capitalists come in all shapes and sizes. And a high profile V.C. just reportedly dropped $1.1 million on a new social network for teenagers called Shots of Me. Who is this mystery man? None other than Justin Bieber. Also, this week after months of waiting, Tom Wheeler'nbspbecame head of the Federal Communications Commission. As the new head of the body that regulates all kinds of communication, Wheeler will face some big issues.

11-6-1 Marketplace Tech - The Twitter show

In honor of Twitter's'nbspinitial'nbsppublic offering, scheduled for tomorrow, today's show is all about Twitter.'nbspBells will ring, investors will line up and company leaders are hoping that the New York Stock Exchange will not repeat the NASDAQ's bungling of Facebook's IPO last year. But it won't just be Twitter's employees and potential investors who are watching. A lot of people in the tech world think Twitter's IPO is signaling an important moment for the industry.

11-5-1 Marketplace Tech - Behind a blockbuster video game

"Call of Duty: Ghosts" comes out today. And expectations for global sales of the so-called first person shooter video game are high -- like 25 million copies high. But it won't get there without a big marketing budget spent by publisher Activision. Plus, comparing today's IPOs to those from six years ago. And, new farming technology.

11-4-1 Marketplace Tech - The supercapacitor and the next energy revolution

The Obama administration has made it a priority to invest in advanced battery technology for the future. But there's another technology revolutionizing energy storage -- the supercapacitor. Also,'nbspwhy Snapchat has the potential to be the next big social media investment. And,'nbspare opting out of Facebook?

11-1-1 Marketplace Tech - Ground control to Colonel Chris

Colonel Chris Hadfield is probably the most famous Canadian astronaut ever. And after playing and shooting a music video of David Bowie's song "Space Oddity" from the International Space Station, he might be the most famous astronaut of our era. But Hadfield's story is also about farm life in Canada and about the behind the scenes journey to travel outside our atmosphere. It's all in his new book, "An Astronaut's Guide to Life on Earth."

1-1-1 Marketplace Tech - Using tech to prevent damage from the next strom

This week marks a year since Hurricane Sandy hit the East Coast. One of the problems persisting in New York City is keeping our transit systems from flooding. Many New Yorkers can remember walking from Midtown through a darkened city last fall while the Transit Authority was still assessing the damage -- much of it from water. Well, a company has a tech-y solution to this -- an inflatable plug that could be blown up to keep water out of a tunnel when flooding occurs.

1--1 Marketplace Tech - Our fickle love of gadgets

Our gadget love is fickle. Bits and pieces of the technology are always getting a little bit better. Chips, software, you name it. So companies keep making new phones and electronics and we keep buying them. And throwing them out at a rate of millions of tons per year in the U.S. alone. But there might be some good news. Something called Phonebloks just got buy in from a big phone maker. The idea is a modular phone -- almost like it's made out of Legos -- that you can improve with new parts.

1-2-1 Marketplace Tech - Happy Cyber Security Awareness Month

In this week's installment of embarrassing NSA leaks: European leaders are not happy and the Obama administration is scrambling. There's news of the NSA sucking up information on 6 million phone calls in Spain and there's the awkward question about whether President Obama knew about the agency spying on German Chancellor Angela Merkel's cell phone. But what about our online devices? Oh, you mean you didn't know October was Cyber Security Awareness Month?

1-28-1 Marketplace Tech - The next tech capital: Rwanda?

On Mondays, we often like to talk big ideas on Marketplace Tech. So how about turning war-torn Rwanda into tomorrow's tech utopia? A new initiative in the country hopes to do just that with various infrastructure projects as well as bringing computing into the country's classrooms.

1-25-1 Marketplace Tech - Twitter's IPO

It's time for the Twitter road show -- that thing where the social network company tours the country to get investors pumped up about its initial public offering. The excitement over Twitter has the whole tech industry buzzing, and that could be great news for up-and-coming social media companies.

1-24-1 Marketplace Tech - Sales are great, but can Amazon turn a profit?

Amazon reports quarterly earnings today. But while the company's reach is global, it's not exactly known for profit. And that's not just a joke about Jeff Bezos buying The Washington Post. For now the company seems happy to keep prices low and ventures plentiful. Is it working?'nbsp

1-2-1 Marketplace Tech - LeVar Burton talks to Marketplace Tech

Most actors are lucky to play one iconic role over their careers. LeVar Burton has played at least three. Besides his breakthrough role in 177's "Roots" and his career-defining turn as Lt. Commander Geordi La Forge in "Star Trek: The Next Generation," for over 2 years, Burton was best known to a few generations of American children as the host of PBS's "Reading Rainbow." The series went off the air in 25, but Burton keeps "Reading Rainbow" alive as an app and an educational company. Plus, a look at the new iPad, and a discussion of why Blackberry Messenger'nbspwill outlive the Blackberry phone.

1-22-1 Marketplace Tech - Mad about tablets

If you're looking for the holiday gift of 21, no, it still isn't fruit cake. It's tablets. Gartner projects tablet sales will rise 5 percent this year, while PC sales will drop 11 percent. Today, Nokia, Microsoft, and Apple are all releasing new tablets -- and the stakes are high. What's one thing people seem to be doing more and more on their tablets and other devices? Hooking up. There's a new Pew report out on dating in the digital era and research suggests attitudes toward dating online are improving.

1-21-1 Marketplace Tech - What's next for Netflix?

Netflix earnings are out this afternoon they're already changing the way we watch. Hackers have wormed their way into the navigation systems of shipping boats. Should we be worried? And farmers are adapting new technology: Social media. It's a way to push back against negative agricultural stereotypes.

1-18-1 Marketplace Tech - Whistleblowers after 'The Fifth Estate'

"The Fifth Estate" comes out today. The film is based on the real life events surrounding the website Wikileaks and the impact that document leaks had on the government, the press, and beyond. And, Google made investors happy yesterday with its quarterly earnings report. It turns out the online advertising business is still booming. Google's net income was up nearly $8 million over the same quarter last year.

1-17-1 Marketplace Tech - Google's earnings

The next big tech company to release its earnings this week is Google. The company will report this afternoon. And the update for investors is all about Google's bread and butter -- advertising. Businesses still buy ads based on keywords like "teapot" or "crossbow," but now, instead of bidding on one platform at a time, Google has been offering multiple platforms at once -- tablets, phones, and PCs. So how's that working out for them?

1-16-1 Marketplace Tech - Chef Alton Brown envisions -D printed quiche

Alton Brown, chef and host of the Food Network's "Good Eats," talks to Marketplace Tech about the cooking technologies he's working on in his test kitchen, and the food tech we need to start -D printing quiches. Plus, a look at'nbsphow the government uses data to track down the uninsured and get them signed up.

1-14-1 Marketplace Tech - Decoding the world's transportation systems

One of the best pieces of toy technology ever imagined is the decoder ring. Well what about having a kind of decoder ring for the world's transportation systems? As part of our recent visit to Boston we caught up with Chris Benson. Benson is working on just that, along with help from student inventors Edward Tiong and Olivia Seow in Singapore. Their product is called the Sesame Ring and its testing ground is Boston's subway system, the T.'nbsp

1-14-1 Marketplace Tech - Counterfeit tech

Whether in the art world or in the email world, fakes can create big problems. So what about in the tech world of startups and acquisitions? The fortune of a small Swedish biometrics company changed dramatically recently, all thanks to a single document that wasn't what it said it was. And we take a look at the future of robot coworkers.

1-11-1 Marketplace Tech - Marketplace Tech at EmTech

Marketplace Tech is at MIT in Boston this week to visit the emerging technology conference EmTech. There are serious academics here doing big things. But new innovations and new technology also offer new challenges. Funding that must be found, new parts that must be built and more.

1-1-1 Marketplace Tech - MT visits Emerging Tech in Boston

We're visiting MIT in Boston this week as part of the Emerging Tech conference put on by The MIT Technology Review. One of the buildings we wanted to visit at MIT is the McNair Building. It holds MIT's Man Vehicle Laboratory. There, Professor Larry Young and his others are working on an important tech innovation. But it's far from fancy software or the latest startup. It's a long term mission to protect our brains. Whether you're on the ski slope, on a bike or headed to Mars.

1--1 Marketplace Tech - Behind the Silk Road

We've been covering news about underground online market Silk Road since federal agents arrested the site's alleged founder in San Francisco last week. Today there's a bail hearing for Ross Ulbricht. Authorities say he masterminded the so-called eBay of drugs. Just using Silk Road, though, was a tricky process. Buyers and sellers had to deal in digital currency and use a kind of identity protection software called Tor.

1-8-1 Marketplace Tech - A 'Simple' alternative to online banking

The convoluted world of personal online banking often feels designed squeeze us instead of free us. Simple bills itself as a tech-y solution to many of the problems that plague online banking consumers. Along with no overdraft fees and free checks, the company also promises to help you leverage the bank's data on your own behavior to help with saving and spending. But can a banking startup actually make us behave differently?

1-7-1 Marketplace Tech - What is a 'Zero Day'?

In the ever-expanding world of hacking, there is a dictionary. Not a literal book of words and definitions but a list of phrases you have to know. And one of those phrases is Zero Day. It's not a day -- or a cop thriller with Bruce Willis in it -- it's just a special kind of computer code that can do anything from break into a bank to steal someone's online identity. And Zero Day exploits are getting more and more popular.

1-4-1 Marketplace Tech - A nice peak into Twitter IPO

Twitter has made public its papers for an S-1 Initial Public Offering. We've got new details on the inner workings of the social network known for brevity. For one, Twitter wants to raise a cool billion dollars when it opens its doors to Wall Street. A nice big number considering the fact that like so many tech companies, Twitter isn't really profitable yet.

1--1 Marketplace Tech - Silk Road hits a big bump along the way

As tech stories go, it doesn't often get stranger than this. A guy known as Dread Pirate Roberts was arrested by the Feds in San Francisco yesterday. His alleged crime? Being the organizer behind Silk Road. A kind of anonymous online black market where everything from illegal drugs to professional hit jobs can be bought and sold.

1-2-1 Marketplace Tech - A chat with Reddit

The website Reddit has grown exponentially in recent years. It now accepts 1 million up or down votes every day on links to everything from celebrity advice to pornography. This weekend, thousands of the website's users will be going offline to gather in the real world for reddit's second global day of service.

--1 Marketplace Tech - What the Tech is it doing to us?

There's a lot of tech news out there about gadgets and software, but not many people look deeply and directly at the big question: Is technology making humanity better or worse? New York Times and Wired Magazine contributor Clive Thompson has a new book called Smarter Than You Think: How Technology Is Changing Our Minds for The Better.

-27-1 Marketplace Tech - Why care about carbon nanotubes?

Researchers at Stanford University built a computer this week that would disappoint most of us. No Angry Birds, no Netflix. The computer's operating system really only let's it do two things: count and sort numbers into different columns. But this tiny, basic computer could be the start of a revolution in technology, because the chip wasn't made with the usual semi-conductor ingredient, silicon. Instead, this little gadget was made with carbon nanotubes.

-26-1 Marketplace Tech -- Google's same-day delivery

When you think fast delivery of different products bought online you usually think of Amazon, eBay or Zappos. Well Google just rolled out a same day delivery service in the Bay Area. And Gizmodo's Leslie Horn talks about why cutting edge tech has become so important to rap music.

-25-1 Marketplace Tech - Care to comment on the change to online comments?

At long last, a tech company has promised to tackle head on a problem it created. Google says it is making tweaks to the commenting on YouTube. The comment threads on the video sharing site have long been considered the seedy underbelly of self expression online. The company's proposed solution is three-pronged. YouTube will allow the person who posted a video more control over the comments section. It will also leverage Google's massive data powers to give people browsing a custom view.

-24-1 Marketplace Tech - Every scholarly article archived online

The beauty of a footnote in a book or an article is finding that getting to the original source only requires a trip to the library. But as more and more literature lives -- and is born -- online, there's a growing problem. Big enough that some of the most prestigious institutions in the country are banding together to try and fix it.'nbsp

-2-1 Marketplace Tech - Spreading hysteria online

The notion of something going viral online is nothing new, but there's a fast expanding area of study in social media and how we share things: The study of Mass Psychogenic Illness online. Incidents of socially spreading hysteria and other forms of illness go back hundreds of years, but new technologies could be making these incidents spread faster and farther.

-2-1 Marketplace Tech - Should the government push untested energy technology?

Today there are new rules from the Obama Administration on building new coal and gas plants in the U.S. Some of them could require plants to use carbon capturing technologies. Critics say the technology isn't there yet, but environmentalists say the industry is dragging its feet. So how close are we to actually putting less smog into the air -- when we're continuously putting smog into the air?

-1-1 Marketplace Tech - Treatment for internet addiction

This month the first inpatient treatment program for internet addiction opened in Bradford, Pennsylvania. It's a ten day program that involves a thorough search for internet connected devices, three day quarantine and, hopefully, a cure. And aircraft maker Boeing says it has built the first helicopter that can take off and land without help from a human.