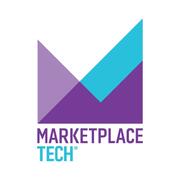 8-1-14 Marketplace Tech - Snowden, Business travelers

Professor Maryellen Fullerton, professor at Brooklyn Law School, on Edward Snowden's attempt to continue to live in Russia and any challenges he might face. Plus, Sam Harnett looks at the battle over business travelers from new ridesharing and home sharing services. Finally, how well have you kept up with the week in tech news? This week, Ben plays Silicon Tally with Nilay Patel, Editor-in Chief at The Verge.'nbsp

7-1-14 Marketplace Tech - Sony earnings

First up, Leoneda Inge reports on Sony's earnings. Plus, Katie Notopoulos of Buzzfeed talks about her push to unfollow men on Twitter. Also, today's ambulance is based off a design from the 17's and in dire need of a redesign. A fully outfitted ambulance can cost up to $16k. Budgets are tight, whether ambulances are provided by local municipalities or private companies. So updating the fleet could be really costly and slow. 'nbsp

7--14 Marketplace Tech - Twitter earnings

First, we talk to Nate Elliot, Analyst at 'nbspForrester, about Twitter's Q2 earnings report. Then, Nancy Marshall-Genzer examines the video game industry's entry into the Washington lobbying game.'nbsp Game companies are weighing in on such issues as online privacy, videogame violence and net neutrality. And when it comes to influencing legislation, they have a secret weapon: millions of committed and politically active gamers.'nbsp'nbspFinally, Syed Karim, CEO of Outernet, talks about building an internet network from low-cost, miniature satellites.

7-2-14 Marketplace Tech - Veteran start-ups

Today, Kattie Orr stops by to talk about internet company lobbying. Then, Leoneda Inge reports on the TSA's competition to crowdsource improvements to airline security. Finally, we talk to Joseph Kosper, CEO of a company moving into a startup incubator for veteran owned businesses.'nbsp

7-28-14 Marketplace Tech - Voyeurism on Venmo

With Nissan releasing its earnings following the company's announcement that owners of its electric car, the 'Nissan Leaf,' will pay the surprisingly low price of $5,5 for a replacement battery, we look at how Nissan managed to keep the price so low, and if the move will pay off. Plus, we talk to'nbspIbrahim Abdul-Matin about social media apps and other ways Muslims use technology during Ramadan.'nbsp Finally, we talk to Chiara Atik about voyeurism on Venmo, a mobile banking app.

7-25-14 Marketplace Tech - Tally, SpaceX

FIrst up, we look at 'nbspa new, open source privacy tool for developers who want to embed embed easy-to-understand privacy notices in their apps. The notices let users know what data the app collects and how it'll be used. Plus, Gwynne Shotwell, President and COO of Space X, joins us for our Big Thinkers series. Finally, how well have you kept up with the week in tech news? It's time for Silicon Tally! This week, Ben takes on Marketplace Weekend host Lizzie O'Leary.

7-24-14 Marketplace Tech - Amazon finder

First up, Melissa Parrish, an analyst at Forrester research, stops by to talk Facebook earnings. Then, Thorin Klosowski, a writer for LifeHacker and Amazon super user, talks Amazon's new Fire Phone and its real-world product identifying feature Firefly. Finally, as part of Marketplace's Big Thinkers series, we talk to'nbspTessie Guillermo, CEO of Zero Divide, an organization that provides technology adoption services for non-profits.

7-2-14 Marketplace Tech - Netflix goes global

It may surprise you to know that Blockbuster stores are still alive and well… in Mexico. That's because so few Mexicans have an internet connection. Jeff Tyler explores Neflix's new "gift card" strategy to take over the Mexican market, and further international expansion. Then, Dan Clements, president of IntelCrawler, talks about malware and cyber-theft within Iraq. Finally, Molly Wood, New York Times Tech Columnist, stops by to discuss easy encryption and whether or not people should encrypt ordinary emails.

7-22-14 Marketplace Tech - Cell company data

First up, Lindsey Turrentine, Editor-in-Chief of Reviews at CNET, talks about Verizon's new rewards program that gives customers deals in exchange for data about where and how they use their phones. Then, Stephen Cobb, a security researcher at ESET, stops by to talk about canvas fingerprinting, a new, hard-to-detect way for websites to track browsing habits without using cookies. Finally, we discuss with Nilay Patel about what Taylor Swift gets wrong about how the internet is changing the music industry.

7-21-14 Marketplace Tech - Games on ESPN

With the online sports network ESPN 'nbspwill carried a $1 million gaming contest in Seattle, Leoneda Inge takes a look at competitive gaming hitting the big time. Then, Bridget van Kralingen, Senior Vice President, IBM Global Business Services, talks about the Apple IBM partnership. Plus, Sep Kamvar, LG Associate Professor of Media Arts and Sciences at MIT and the Director of the Social Computing Group at the MIT Media lab, stops by to talk about 1 maps that show only one thing.

7-18-14 Marketplace Tech - Mobile ads

First up, Andrew Frank, an analyst at Gartner, on Google earnings. Then, a new study from Columbia Business School says three quarters of mobile phone ads have no impact. So what about the 25% of ads that people actually pay attention to?'nbspWhat a little nudge from your phone might actually get you to buy. Finally, how well have you kept up with the week in tech news? Julia Turner, who was just named editor-in-chief of Slate.com, joins us to play'nbspSilicon Tally, our weekly quiz on the week in tech.

7-17-14 Marketplace Tech - Fixed prices

First up, Jeff Roberts of GigaOm joins us to discuss a potential settlement stemming from Apple's e-book price-fixing case. Then, reporter Leoneda Inge explores a new deal Facebook has made to begin tracking how its subscribers watch television content on mobile devices as part of a deal with ratings-agency Nielsen. Then, Ish Sanchez, a student participating in NASA's microgravity research program, talks about running experiments in near zero gravity.

7-16-14 Marketplace Tech - Political emails

First up,'nbspCharlene Li, founder of Altimeter Group, talks about the Apple IBM partnership to sell mobile devices to businesses for their employees. Plus, more on'nbspYahoo's earnings and why the company's online ad rates are down 24 percent.'nbspThen: to political candidates, e-mail is extremely important. Campaigns spend a lot of time trying to figure out how to maximize the effectiveness of those e-mails.'nbspThey want us to vote, but they also want us to give - early and often.'nbsp David Gura explores the science of the fundraising e-mail.'nbsp

7-15-14 Marketplace Tech - Logging Detectors

First up, Marvin Ammori, a lawyer and internet policy expert, talks about what's next in the net neutrality debate after the end of the FCC's public comment period. Plus, a look at Home Depot's plans to sell D printers for $14 to $ dollars each -- Who's buying them, and why? What do they print? Finally, Topher White, CEO and founder of Rainforest Connection, talks about using recycled cell phones to monitor for the sound of illegal logging.

7-14-14 Marketplace Tech - Electrifying racers

First up, Carl Howe, vice president at 451 Research, gives us a preview of Tuesdays' Yahoo's earnings report. PLus, Jonathan Zittrain, Professor of Law at Harvard and co-founder of the Berkman Center for Internet and Society, talks about the similarities between Facebook's emotional manipulation study and the EU ruling on the right to be forgotten on Google. And finally: the smell of petrol. The sound of revving internal combustion engines. There are certain experiences common to all types of motor sport around the world. But later this year, racing fans will be presented with an alternative, when the Formula E world championship - designed exclusively for electric cars - is launched. The ca...

7-11-14 Marketplace Tech - Silicon Tally

First up, Garrett Buhl Robinson from Brooklyn, New York, talks about his internet usage at the New York City Public Library. Then, Washington Post technology reporter Brian Fung joins us to talk about the FCC's vote on proposed E-Rate reforms. Later, Will Oremus, senior tech columnist for Slate, stops by to discuss the binary messaging tools similar to the Yo app. Finally, Nando Vila, VP of programming for Fusion and host of Soccer Gods, joins Ben for a World Cup-themed Silicon Tally, our weekly quiz on the week in tech news.

7-1-14 Marketplace Tech -Disability Inability

Hundreds of thousands of electronic disability claims at the VA are languishing incomplete, but no one is sure why. Annie Baxter joins us to explain the problem and look at the knock-on effects of so many unprocessed claims. Then, Lindsey Turrentine, Editor-in-Chief of reviews at CNET, talks about LG's kid-tracking device, KizON. Finally, what's the fewest number of followers you can have and still pique the interest of advertisers – 1k? How do the offers you'd get from advertisers to pitch for them change when you have 1K, 5K, 1 million followers?'nbsp Tracy Samuelson takes a look at how companies and social media influencers find each other.

7--14 Marketplace Tech - Healthcare and big data

First up, New York Times tech columnist Molly Wood talks about competing standards for the Internet of Things. Then, Dr. David Bates, Senior Vice President for Quality and Safety at Brigham and Women's Hospital, talks about his study, out this week, about the most effective ways hospitals should be using big data to reduce healthcare costs. Finally, there's a technological revolution quietly underway in the trucking industry that's bringing us cheaper goods and cleaner air. Matt Baume joins us to break it down.

7-8-14 Marketplace Tech - Summer camp techies

First up, Nate Elliott, a Social Media Analyst at Forrester Research, on whether or not social media is an effective way for government organizations to get their message out. Then, Kara Swisher, editor of the tech news site Recode, joins us for a preview of the Sun Valley conference. Finally, it's'nbspsummer and that means it's time for summer camp! As Adriene Hill reports, now many kids are trading in the great outdoors for extra time in front of the computer.

7-7-14 Marketplace Tech - App as art

First up, Ryan Calo, Associate Law Professor at the University of Washington and an affiliate scholar at the Stanford Center for Internet and Society, talks about why companies like Facebook should be thinking about the ethics of information and consumer research. Plus, the Museum of Modern Art in New York, has added the first downloadable app to its collection. Bjork's Biophilia, which the singer released in 211 along with an album of the same name, costs 1-dollars from the iTunes app store. That's pretty pricey for an app, but a bargain for museum-quality art. So when is an app considered art?

7-4-14 Marketplace Tech - Online testing

First up, we play Silicon Tally with Julia Angwin, author of Dragnet Nation: A Quest for Privacy, Security, and Freedom in a World of Relentless Surveillance. Plus, Marketplace reporter Adriene Hill stops by to talk about online testing and how schools are getting ready (or not) for new Common Core standards.

7--14 Marketplace Tech - Pop-up bus

FIrst up, Ben Popper, business editor for The Verge, talks about about why Google would want to fold in Songza's features to Google Play. Then, Matthew George, founder of Bridj, a pop-up bus service, joins us to talk about using data and social media activity to predict transportation needs. Finally, Cyrus Farivar, Senior Business Editor for Ars Technica, on fans' use of laser pointers to distract players during World Cup matches. 'nbsp 'nbsp

7-2-14 Marketplace Tech - T-Mobile vs. FTC

The US Marshall Service has auctioned off , bitcoin since Friday – the auction seems to have created a new class of bitcoin buyers – but there's still mystery around who the buyers are and how much they bought. Marketplace's Nancy Marshall-Genzer sorts it out. Plus, Malini Mithal, an attorney with the FTC, talks about the agency's filing against T-Mobile, alleging that the company over-charged customers for SMS services. And author Ted Conover and his son Asa join us to talk about train hopping, and how technology is changing the experience of riding the rails.

7-1-14 Marketplace Tech - Google lobby

Ian Burkhart, an Ohio man who was paralyzed four years ago during a driving accident, talks about a new technology that bypasses his injured spinal cord and translates his brain signals into movement. Plus, Dr. Ali Rezai, director of the neuroscience program at Ohio State University's Wexner Medical Center, join us to discuss the technology that makes it possible. Then, in light of the controversy over Facebook's user emotion experiment, we talk to Karen North, professor of social media and psychology at USC, about how social networks affect psychological conditions of people who use them. Last up, Tony Romm, a reporter at Politico, on how Google is lobbying at the state level to pave the wa...

6--14 Marketplace Tech - Finance startups

First up, April Glaser, an activist with the Electronic Frontier Foundation, talks about what's next in the ongoing discussion about Net Neutrality. Plus, Marketplace Tech reporter Tracey Samuelson has more on the banking technologies coming out of Fintech – an innovation lab in New York that helps financial service startups develop new products. Finally, we speak to Dayo Olopade, author of The Bright Continent: Breaking Rules and Making Change in Modern Africa.

6-27-14 Marketplace Tech - Bitcoins at auction

With the U.S. Marshal's office auctioning off bitcoin seized in its Silk Road investigation, we take a look at what it means when the U.S. government starts trading in the virtual currency. Plus, how well have you kept up with the week in tech? It's time for Silicon Tally, our quiz on tech news from the week. Host Ben Ben Johnson takes on Jim Garrison, founder of Garrison Architects, in his post-disaster urban housing prototype in Brooklyn.'nbsp

6-26-14 Marketplace Tech - GoIPO?

The videocamera maker GoPro has its IPO today, and it's the largest IPO by a consumer electronics firm in decades. GoPro is popular among the skateboarder and snowboarder set, but what are its growth opportunities? Nancy Marshall-Genzer takes a look into the future of the business. Then, Tim Stevens, editor at CNET, talks news from the Google I/O conference. Plus Sam Gustin, a Vice correspondent covering technology policy for Motherboard, stops by to discuss the Supreme Court's Aereo ruling.

6-25-14 Marketplace Tech- Google Diversity

The Google developer conference opens today in San Francisco, and the company is trying to boost gender and racial diversity by offering scholarships to the event. We take stock of this and other broader initiatives designed to make the coding world more diverse. Plus, Brian Solis, principal analyst with the Altimeter group, talks about Nest and building software for the Internet of Things. Finally, Mike Billings, who covers tech and venture capital for the Wall Street Journal, stops by to talk about MonkeyParking – a pay-to-park app that's been banned in San Francisco – and the regulatory challenges facing transportation startups.

6-24-14 Marketplace Tech - Mergers, Chelsea Clinton

There's a House Judiciary Committee hearing on the AT'ampT/DirecTV merger today. Executives from AT'ampT and DirecTV will argue why their proposed $48.5 billion deal should pass antitrust muster. Mitchel Hartman reports on what arguments they'll make. Then, Ben talks with Chelsea Clinton about what's at stake when it comes to getting girls on track for careers in science and technology.

6-2-14 Marketplace Tech - Cash Grab

First up, we talk to Chester Wisniewski, senior security advisor at Sophos, on the proliferation of cyber extortion. Plus, as the World Cup enters into another week, a look at some of the new technology making its debut on the field in Brazil. Also, Marketplace's Krissy Clark talks about the failed Silicon Valley entrepreneur behind @hiddencash – an account with half a million followers that tweets out the location of bundles of money hidden around California – and around the world.

6-1-14 Marketplace Tech - Perfumed Inboxes

With the expected Supreme Court ruling on Aereo, we look at what could happen if the online TV service loses. Plus, John and Bonnie Raines, two of the activists who broke into an FBI office in Media, PA on March 8, 171 and uncovered evidence of domestic surveillance that led to the formation of the Church Committee, talk about the first time the US Government investigated its own intelligence agencies. And finally, emails come with all kinds of attachments - this week, a Harvard professor unveiled one with smell attached. We take a closer look at the technology that makes it possible.

6-18-14 Marketplace Tech - YouTube Plays Hardball

First, Ben talks with John Rossman, a former Amazon executive and author of The Amazon Way, about how Jeff Bezos runs the company, and how a D smartphone fits in with Amazon's long term plans. Plus, Molly Wood, technology columnist at the New York Times, talks'nbspabout YouTube's new music service and its move to block content from artists who don't sign on. Finally, we check in with Dag Spicer, a computer historian and senior curator at the Computer History Museum, about an early prototype of the Microchip that's being auctioned this week.

6-17-14 Marketplace Tech - Under the sea

First up, Carl Howe, vice president and senior analyst at Yankee Group, stops by to talk about Blackberry's encrypted messaging service: BBM Protected. Plus,'nbspLindsey Turrentine, Editor-in-chief of reviews at CNET, on Google Fit and Apples' health kit – and how companies like Google and Apple can benefit from being the gateway for aggregated health and lifestyle data. Then we head under the sea, where'nbspFaien Cousteau, grandson of the explorer Jacques Cousteau, talks about living and working in an underwater habitat.

6-16-14 Marketplace Tech - No soccer spoilers

First up, more on why Amazon wants to put a device in your pocket. Plus, with the demand for computer science majors booming, it's hard to believe that the field wasn't considered a serious academic discipline back in the 16s. We head to the Massachusetts Institute of Technology, which is celebrating fifty years of computing -- and the birth of a new field. Also, aattorney and Last Man competitor Brendan Loy talks about how to avoid World Cup Spoilers online when the whole world is watching, and talking about, the match outcomes.

6-1-14 Marketplace Tech - NSA games

First up, Brian Fung, technology reporter for the Washington Post, stops by to talk'nbspmore about the FCC's open meeting. Plus, Glenn Greenwald, a journalist with The Intercept and the author of No Place to Hide: Edward Snowden, the NSA and the U.S. Surveillance State, joins host Ben Johnson to play an NSA-number-themed Silicon Tally, our weekly quiz on the week in tech news. 'nbsp

6-12-14 Marketplace Tech - World Cup streaming

First up, Marketplace's David Weinberg joins us from the floor of the E Gaming Expo. Plus,'nbspZach Seward, senior editor at the online magazine Quartz, talks about how cord cutters can watch the World Cup matches online. Continuing the Data on our Data series, we'll discuss'nbspthe $278 million budgeted for the NSA to reimburse telecomm companies for the cost of surveillance.

6-11-14 Marketplace Tech - High-tech soccer ball

First up, a look at some of the high-tech features of the official world cup match ball: the brazuca. Plus,'nbspJon Bishke, CEO of Entelo, talks about the algorithm behind Entelo's tool that helps recruiters find diverse candidates. Continuing our look at data on your data to commemorate the one year anniversay of the Snowden leaks,'nbspNadia Kayyali, an activist with the Electronic Frontier Foundation, talks about the length of time ( days) the NSA stores call logs -- It can then go back into those records and listen to phone conversations up to days old.

6-1-14 Marketplace Tech - Ask the President

On today's show, more on why President Obama will participate in a special Q'ampA event on Tumblr where he will answer students' questions about student loan debt. Plus,'nbspCyrus Farivar, Senior Business Editor at Ars Technica, talks about Stingrays - devices that police use to track down cell phones by mimicking cell towers and collecting data from nearby phones. Finally,'nbspStephen Cobb, an assistant research professor at the Johns Hopkins Information Security Institute, joins us to discuss the NSA collecting email address books from services like Yahoo and Facebook at a rate of more than 25 million per year.

6--14 Marketplace Tech - Soccer ball tech

On today's show, Ben Howard, VP of Programming for Gamespot, with a preview of what to expect from this week's E video game conference. Plus,'nbspAriel Waldman, the founder of spacehack.org, talks about citizen science and how the tech industry is changing the scientific community. And hear more about'nbspa town in Pakistan that creates 8% of the world's soccer balls.'nbsp A group of notable economists got together to use it as a laboratory to test how best to introduce innovation.

6-6-14 Marketplace Tech - Swift Apple

On today's episode, Pai-Ling Yin from the Stanford Institute for Economic Policy Research talks about why Apple's new Programming language, Swift, makes it easier and harder to be an app developer. Plus, we're joined by'nbspJenna Wortham, technology reporter for the New York Times, to play our weekly quiz on the week in tech: Silicon Tally

6-5-14 Marketplace Tech - High tech strings

Do I detect a hint of sarcasm? On today's show, Noah Smith, an associate professor of Language Technologies and Machine Learning at Carnegie Mellon University, talks about building a program that detects sarcasm. Plus, we visit'nbspJim D'Addario, CEO of the D'Addario strings company, to talk about manufacturing technologies and the company's new, super-strong guitar string 'nbsp

6-4-14 Marketplace Tech - Glass in real life

Many patients want their personal information kept confidential -- unless it can be used to help others. On today's show, a look at new projects run by UC San Diego and the Robert Wood Johnson Foundation where personal health data could help the public good. Plus, Ryan Calo, a Law Professor at the University of Washington, talks about the European Union's Public Private Partnership in Robotics. Last but not least, more'nbspon the pleasure and perils of wearing Google Glass in the real world.

6--14 Marketplace Tech - Gamer girls

On today's show, we're joined by Shara Tibken, a senior writer at CNET, to talk about Apple's WWDC Keynote and what to expect from the company this fall. Plus,'nbspDan Kaminsky, Chief Scientist at the security firm White Ops, talks about Operation Tovar – an international effort to root out the Gameover botnet that targets Windows PCs and mines them for financial and personal data.'nbspAlso, a conversation about getting girls interested in STEM fields through gaming.

6-2-14 Marketplace Tech - Freezing lives

On today's show, New York Times technology columnist Molly Wood joins us to talk about Apple's World Wide Developers Conference. Plus,'nbspNancy Kass, a professor at the Berman Institute of Bioethics at Johns Hopkins, on new technologies, medical research, and consent

5--14 Marketplace Tech - Retro tech in the classroom

On today's show, Jonathan Zittrain, Professor of Law at Harvard and co-founder of the Berkman Center for Internet and Society, talks about the hacker Sabu and his deal with the federal government that got him out of prison. Plus, we're joined by'nbspAdriene Hill to talk about the launch of LeanringCurve and retro tech in the classroom. And how well have you kept up with the week in tech?'nbspIt's time for Silicon Tally! This week, Ben takes on NASA engineer Bobak Ferdowsi, A.K.A. Mohawk Man.

5-2-14 Marketplace Tech - Law 'amp Order Tech

With the White House hosting a summit on youth sports and concussions, we take a look at the money and technology going into equipment and tests that can help diagnose concussions almost immediately after a player is injured. Plus, Nancy Kass, a Professor of Bioethics and Public Health at Johns Hopkins University, talks about the issues surrounding medical research, consent, and new technologies. Also, meet the man who'nbsptracked computer use through all 456 episodes for the American crime drama'nbspLaw'nbsp'amp'nbspOrder.

5-28-14 Marketplace Tech - Digital art

On today's show, FTC Chairwoman Edith Ramirez talks about the commission's report on data brokers. Plus,'nbspSree Sreenivasan, digital officer at The Metropolitan Museum of Art, talks about digitizing the collection and opening up the museum's archives online.

5-27-14 Marketplace Tech - Emoji shrug

More on the technology involved in predicting hurricane season. Plus, Ryan Calo, a Law Professor at the University of Washington, about what data discrimination means for individuals. Also, if you ever wondered about'nbspthe origins, meanings, and weird ubiquity of the "Smugshrug" emoji, this is the show for you.'nbsp

5-27-14 Marketplace Tech - Emoji shrug

More on the technology involved in predicting hurricane season. Plus, Ryan Calo, a Law Professor at the University of Washington, about what data discrimination means for individuals. Also, if you ever wondered about'nbspthe origins, meanings, and weird ubiquity of the "Smugshrug" emoji, this is the show for you.'nbsp

5-2-14 Marketplace Tech - Replacing the laptop

On today's show, Will Oremus talks about Microsoft's Surface Pro , and the company's goal of replacing the laptop. Plus, we have more on the ISEE- Reboot Project, a crowd-funded intiative to'nbspreboot and reclaim a 6-year-old space probe that on a trajectory past Earth. And last but not least: how well have you kept up with the week in tech news? Marketplace's own Kai Ryssdal joins us for this week's Silicon Tally.'nbsp

5-22-14 Marketplace Tech - Video game acting

A look at how Best Buy's increased focus on e-commerce to compete with Amazon has led to a rebound in sales following a dismal holiday season. Plus, Anup Ghosh, CEO of Invincea,'nbsp on the three big hacking stories this week. Also, a conversation with'nbspvideo game voice actress Jennifer Hale about acting out of context and how the industry is changing. 'nbsp

5-21-14 Marketplace Tech - Tindr for pets

More on the news that T-Mobile, already a favorite of Latinos in the U.S., is partnering with Univision to offer a phone service customized for Latino customers. Plus, a new phone app which uses photos to locate pets available for adoption that resemble your recently deceased pet. Also,'nbspMichael Ibrahim, founder of the New York-based car service app Whisk, talks about competing with Uber and being part of the New York City startup scene.

5-2-14 Marketplace Tech - London tech

We investigate the Latin American angle of the AT'ampT-DirecTV deal – how the stalling growth of satellite in markets like the U.S. makes developing markets more attractive and the challenges inherent in that strategy. Plus, with YouTube considering buying Twitch, a look at how professional gamers connect with fans online. Also,'nbspSarah Wood, founder of the marketing technology company Unruly, join us to talk about immigration and recruiting for London's tech economy.

5-1-14 Marketplace Tech - Mars robots

NASA's Kennedy Space Center is inviting college students to build and design a robot that could work on Mars. We take a closer look at how competitions help foster innovation and can even bring ideas to market. Plus, more on the challenges of securing hardware and whether or not the NSA's tampering with Cisco routers will be bad for business. Also, David Cole, a programmer who helped to build whitehouse.gov and is now running for congress in New Jersey, joins us to talk about the changing role of technology in government.

5-16-14 Marketplace Tech - Pre-checked internet

Nilay Patel, managing editor of Vox, explains what the fast lane is and why it's like the TSA's pre-check option. Plus, it's time for Silicon Tally, our weekly quiz on the week in tech. This time around, we're joined by Terry Bush, a Marketplace Tech listener from South Bend, Indiana

5-15-14 Marketplace Tech - 'quotFast lanes'quot

The Federal Communications Commission's big day is here. The FCC votes on new rules for how Internet Service Providers deal with streaming media. These new rules, proposed by FCC chairman Tom Wheeler, leave open the possibility of "fast lane" deals, where companies could pay for their content to be delivered faster than others. And there's news that submarine crews in this arm of the American military will be getting some new gadgets: E-readers. Definitely more compact than old school books, but at $, a pop they're not cheap. Are they a good idea?

5-14-14 Marketplace Tech - Franken on the FCC

The Federal Communications Commission will vote on new open internet rules. We've been talking about these new rules for a few weeks now, and how they seem to leave open a door for companies to pay for fast lane deals. This of course undermines the idea of net neutrality, which says that all content should be delivered with equal speed, and some people are very worried about how this particular season of power struggles might play out. Count among them Democratic Sen. Al Franken of Minnesota.

5-1-14 Marketplace Tech - Pinterest ads

We're approaching a year since Edward Snowden became a household name. Last week, the White House released a report on online privacy that may influence future policy. But for months, tech companies and users have been making their own decisions about dealing with these issues. So for a Techsplainer this week let's talk about one of the ways tech companies are looking at the issue of government data requests. It's called a warrant canary. Plus, we take a look at how Pinterest is starting to use native advertising and selling it for a pretty penny. In part, because the regular content is already about shopping.

5-12-14 Marketplace Tech - Fast lane debate

With the FCC is due to vote on a plan to regulate the internet, we hear about the more than 1 major technology companies are calling on the regulator to reconsider a plan that would'nbspallow content companies to pay broadband providers for faster Internet speeds to deliver their traffic as long as the deals are'nbsp "commercially reasonable." Also, hear'nbspabout AOL rebooting Mr. Moviefone for a multi-platform era. And'nbspJanell Burley Hofmann, a parenting blogger and mother of five, talks about her new book, iRules: What Every Tech-Healthy Family Needs to Know about Selfies, Sexting, Gaming, and Growing up.

5--14 Marketplace Tech - Bhangra tech

On today's show, the latest news from the Comcast Time Warner hearings.'nbspPlus, Adrienne LaFrance, an editor and technology reporter at The Atlantic, joins us for our weekly quiz on the week in tech, Silicon Tally. Finally,'nbspRekha Malhotra, a.k.a. DJ Rekha, who is credited with bringing Bhangra music to the United States talks to us about combining traditional folk music of India with modern dance beats, and how the technology involved in DJ-ing has evolved.

5-8-14 Marketplace Tech - Jerks

All this week, we're talking to musicians about technology. How it's changing their writing, performing, even how they define their art form. Our series is called Playing With Machines. It would be hard to talk about music and tech without talking to Dan Deacon. The Baltimore-based musician has developed a reputation for infectious live performances that include all kinds of technology. We spoke to Dan as he was preparing for a recent show in New York.'nbsp

5-7-14 Marketplace Tech - Let's go to the movies

John Powell, a "computer-aided composer"'nbspwho has scored everything from the Bourne trilogy to the Shrek franchise, talks about his elaborate studio set-up, as well as his process of recording for film. Plus, there's a debate now in the broadcast world about whether to change the way networks measure viewership during commercials. Currently, networks count someone as a viewer if they watch within three days of the broadcast. Now the technology exists to measure 7 days out. The question for networks is: Is viewership being under-represented right now when they strike deals with advertisers? Finally,'nbspNew York Times tech columnist Molly Wood discusses the Alibaba IPO. 'nbsp 'nbsp 'nbsp

5-6-14 Marketplace Tech - tUnE-yArDs

Google has announced that its Shopping Express same-day delivery service (initially offered near San Francisco) will now be extended to parts of Los Angeles and Manhattan. It's Google's answer to Amazon Prime. So why are the companies so focused on'nbsp same-day delivery? Plus,'nbspMerill Garbus, the lead singer of tUnE-yArDs, joins us to talk about how she went from being just another "chick with a ukulele" to being an artist known for performing with a looping pedal and drum machines.'nbsp

5-5-14 Marketplace Tech - Robot musicians

A lot has changed in our tech lives since counter-terrorism agent Jack Bauer left the air in 214. When "24"'nbspreturns, will the show have caught up? Plus, more on'nbspTwitter's transformation from a social network to a publishing platform. Also, in the first installment of our series, Playing with Machines,'nbspTom Jenkinson, known as Squarepusher, talks about his latest album, "Music for Robots," which is performed entirely by robot musicians. Jenkinson discusses the machines' incredible capabilities, and the challenge of making them sound more... human.

5-2-14 Marketplace Tech - Tesla batteries

The White House has released a new report this week on big data and our privacy. The report examines everything from how big companies are using data in marketing, to whether new technologies present challenges to current privacy policies. And Tesla's CEO Elon Musk has decided to build new battery factories for his popular electric cars in at least two different states. It's a strategy that Musk says will help the company ramp up production of Teslas. Plus, play along with Marketplace Tech's Friday numbers game: Silicon Tally.

5-1-14 Marketplace Tech - Hacker school

We look at how LinkedIn'nbsphas managed expectations as it weathered the broader tech downturn and why it seems to fly under the radar when compared to other firms in its sector, namely Twitter and Facebook. Plus, we hear about'nbspNew York's Hacker School and one student – Rose Ames – who took a grant from Google to attend.

4--14 Marketplace Tech - Wifi in the air

On today's show, a closer look at the competition between AT'ampT and other telecoms as the rules for in-flight digital usage are relaxed, and the FCC frees up more wireless spectrum.'nbspAlso, Bethany Mota, host of a Youtube channel with almost 6 million subscribers, talks about making videos for teenagers and internet stardom.'nbspPlus, more on the debut of Amazon.com's wearable technology store.

4-2-14 Marketplace Tech - Ghost twitter

Hear more about how Twitter is trying to solve its ghost account problem: people who sign up and never tweet. Plus,'nbspJanet Vertesi, a sociologist of science and technology at Princeton University, talks about how and why she tried to conceal her pregnancy from the internet, and the consequences of trying to be an anonymous online consumer.

4-24-14 Marketplace Tech - Collaborative commons

Anticipation has been building around new Open Internet rules from the Federal Communications Commission. The new set of rules are set for discussion by the FCC on May 15. And the latest reports about those new rules don't look good for Net Neutrality. Reports suggest that while they will ban internet companies from blocking content... the new rules don't protect against so-called pay-to-play deals. Pay to play, also called interconnection, could allow some companies to pay Internet Providers in order to have their data delivered faster than the data of others. Also,'nbspJeremy Rifkin, author of "The Zero Marginal Cost Society," join us to talk about why the sharing economy is here to stay. ...

4-2-14 Marketplace Tech - Aereo, ABC 'amp the cloud

The Supreme Court has heard arguments in a case that may impact both how we watch television in the future and how we use cloud computing. The case, ABC vs. Aereo, has broadcasters arguing about a violation of copyright. But Aereo, which rents you an antenna so you can watch and record broadcast television on your devices, argues it's just a rabbit ears rental company in a startup's body. Plus,'nbspApple gets on the phone to tell investors about just how well it's last quarter went.

4-22-14 Marketplace Tech - Funny math

Who would have guessed that the title of America's Funniest City would be determined with the help of a humorless algorithm? Researchers at the University of Colorado's Humor Research Lab pulled data on comedy club locations, birthplaces of famous comedians and where funny people live. And Chicago took the cake. But can an algorithm really identify what's funny...even crack a joke?'nbspPlus, how OpenSSL became one of the internet's most important building blocks.

4-21-14 Marketplace Tech - Netflixing

Netflix is the latest tech company to announce earnings today. And the streaming juggernaut has had an interesting quarter. Plus, when a government agency auctions off radio spectrum so one giant company can own it instead of another, it can have a huge impact on consumers, how we use our mobile devices now, how we might use them in the future, and how we will pay for it. All this will depend in part on upcoming spectrum auctions being put together by the Federal Communications Commission in 215.'nbsp

4-18-14 Marketplace Tech - Aereo's battle

The Supreme Court hears arguments next week in a case that pits traditional broadcasters against a new service that makes over-the-air TV available on your phone, tablet or computer. We explain the legal arguments and what's at stake. Plus,'nbspWill Oremus, tech blogger at Slate, joins us to talk about Yahoo's attempt to become the default search engine on Safari for iPhones. Plus,'nbspBen plays Silicon Tally with Quartz corporate reporter John McDuling.

4-17-14 Marketplace Tech - VCs and Weibo

China's version of Twitter goes public, but there are big concerns over censorship. Nine percent of China's microblogging traffic disappeared last year due to "big brother" concerns. Plus,'nbspAaron Smith, a senior researcher at Pew's Internet Project, joins us to talk about American attitudes toward future technologies.'nbspBefore a company sells for billions of dollars, it starts as an entrepreneur's big idea, with venture capitalists stepping in somewhere in between. A new study shows VCs are more likely to back companies if the founders are the same ethnicity as the investors.

4-16-14 Marketplace Tech - Toxic chips

This week a bunch of big tech companies are announcing earnings. Yahoo rallied yesterday on a good report. Google and IBM announce earnings today. But in the last few weeks there has been a discussion brewing about the tech bubble. With companies and stocks being over-valued, are we in one? Will it pop? Plus, a closer look at environmental damage stemming from the tech industry in Silicon Valley.

4-15-14 Marketplace Tech - Glass for sale

Heartbleed is going to cost us a lot of money. A quarter of internet users have stopped or cut way back on online purchases because they're worried about their data being exposed and IT overtime alone is costing businesses millions right as they desperately attempt to update code and reassure consumers. Plus, why Google bought a company that makes solar powered drones. Also,'nbspLindsey Turrentine, Editor-in-Chief of reviews at CNET, talks about the price of Google Glass and why the company is opening up sales to the public for one day. 'nbsp

4-14-14 Marketplace Tech - Reverse heartbleed

Matthew Green, an assistant research professor at the Johns Hopkins Information Security Institute, joins us to talk about reverse heartbleed, and why the flaw in OpenSSL is bigger than we thought. Plus, could we use'nbspBitcoin to organize the internet?

4-11-14 Marketplace Tech - Tech faith

With Passover approaching, we talk with Rabbi Josh Franklin from Temple Beth Elohim about using technology to elevate worship. Plus a look at tech companies and the stock market. Finally,'nbspNitasha Tiku, co-editor of Valleywag, stops by to play Silicon Tally, our weekly wrap up the week in tech news. 'nbsp

4-1-14 Marketplace Tech - Bitcoin taxes

With the Energy Committee meeting to discuss the reliability and security of the electric grid,'nbspUniversity of Alaska Physics Professor David Newman joins us to talk about his study on right-sizing the power grid to prevent regional blackouts. We also take a look at how Bitcoin users should file their taxes.'nbspPlus, more on why the OpenSSL security flaw is called Heartbleed and why we should be shoring up software infrastructure

4--14 Marketplace Tech - Dolphin chat

On Wednesday, lawmakers in Washington will consider the massive $45 billion deal to merge Comcast and Time Warner Cable. It is the beginning of a long regulatory road for the country's two largest cable providers. If the deal goes through, it could have a big impact on everyone from startup founders to low income citizens who want access to the internet. Plus, It might be time to get excited about what new technology – from computers to algorithms that recognize patterns in raw data – can do for the study of our fellow members of the animal kingdom. Denise Herzing is the director of the Wild Dolphin Project, which is using a new device to study dolphin interaction called a Cetacean Hearing T...

4-8-14 Marketplace Tech - Last great OS

Windows XP support dies today. And we've been talking about the popular Microsoft operating system for weeks. The number of cash machines that run on it. The number of home computers it lives on. And the business that won't let it go. But do we really need giant operating systems anymore? Plus, the HBO show that has tech people talking is Silicon Valley. The new series takes aim at the financial highs and socially awkward lows of the Tech Industry. One of the show's creators, Alec Berg, joins us to talk about finding humor in Silicon Valley's startup culture.

4-7-14 Marketplace Tech - Bundes Cloud

Over the last few months, there has been growing evidence that online surveillance conducted by the U.S. government is impacting the tech industry. One area in particular? Cloud Storage. Tech companies have started to move some of their facilities overseas under pressure from foreign governments. And some of those governments have considered building their own infrastructure, so that their citizens information won't be stored in the U.S. Germany's talking about a so-called Bundes Cloud. But our friend at Harvard University's Berkman Center for Internet and Society, Jonathan Zittrain, says all this stuff is wrong-headed.'nbsp

4-5-14 Marketplace Tech - Grubby

Will Oremus, tech blogger at Slate joins us to play this week's Silicon Tally. Plus, the online food delivery service - GrubHub -- begins trading on the New York Stock Exchange. The company could raise around $176 million. In fact, the pre-IPO price has moved higher over the past few months, even before it started trading on Wall Street. Why is it so attractive to investors?

4-2-14 Marketplace Tech - Build

Microsoft is feeling pretty good at the moment -- new CEO, its stock is up, and there's even Office for iPad. Microsoft will now unveil its version of a Siri device. Why has it taken so long?'nbsp And what does this signal about how Microsoft is positioning itself? Plus:'nbspApril Rinne, Chief Strategy Officer, Collaborative Lab, talks about Airbnb's decision to collect hotel taxes for rentals in San Francisco. After,'nbspFTC Chairwoman Edith Ramirez joins Ben for a conversation about data security and consumer protection ahead of a Homeland Security hearing on the topic Wednesday morning.

4-1-14 Marketplace Tech - DARPA 2.

If you know about the history of the Internet, you know that -- while Al Gore might be most famous for supposedly inventing it -- it is the Department of Defense that can probably lay claim in earnest. The Advanced Research Projects Agency began building the networks that would become the Internet in the 16s. And today the current form of that organization, the Defense Advanced Research Projects Agency (DARPA), is launching an office that will focus on biological technology -- making synthetic tissues, quickly developing vaccines and connecting the brains of wounded soldiers to new prosthesis.

-1-14 Marketplace Tech - Build

This week Microsoft's Build conference kicks off in San Francisco. Build is an event designed to get developers excited about making things for its windows operating system, for mobile devices and PCs. And that's been a challenge, because as app ecosystems go, Microsoft's hasn't been particularly vibrant in comparison to those of Apple and Android. There may be some light poking through the clouds though. Plus: Studies have been done on the effectiveness of treating addiction with smartphones, and the reviews are mixed. But there's a new program at the University of Wisconsin that aims to support addicts after they leave a residential program. And it seems to be helping people stay sober.

-28-14 Marketplace Tech - Surfacing

Microsoft has now released versions of its Office software for the iPad. That news came in CEO Satya Nadella's first press conference as the company head. Analysts say it's been a long time coming -- prevented by the company's hope that Office could be used to boost sales of tablets based on the Windows operating system. Plus, play along with Marketplace Tech's Friday numbers game: Silicon Tally.

-27-14 Marketplace Tech - Networked teens

Microsoft's Satya Nadella will host his first press conference as CEO of the company. As its new leader, Nadella has his work cut out for him -- while Microsoft's business and cloud computing products have surged, hardware like its Surface tablet have not done so well. The new CEO might be about to announce that Microsoft Office software can now run on more devices. And it's Spring Break. That means a lot of families are spending more time together than usual. And teens have a lot of extra time on their hands to overuse technology. But parents should remember: Those living in glass houses shouldn't throw smart phones.

-26-14 Marketplace Tech - Traffic robots

King, the company that makes the wildly addictive mobile game Candy Crush, has its initial public offering today. The company's been valued at as much as $7.6 billion. But like so many 8s bands you've heard and never heard of, King might be a bit of a one hit wonder. Beyond the company's big game are the lesser knowns worth the dollar bills? Plus, the story behind the eight foot tall robots directing traffic in Kinshasa.

-25-14 Marketplace Tech - Startup ecosystem

Program description: You've heard plenty about cloud computing, but have you heard of the company called Box Inc? In the world of online storage and big data, Box is the David to online storage Goliaths like Microsoft and Oracle. We knew the company filed for an Initial Public Offering earlier this year. Well now Box has made the details of that filing public. 2-year-old CEO Aaron Levie and company hope to raise a cool $25 million, though Box isn't profitable yet. Levie joins us to talk about his company.

-24-14 Marketplace Tech - Oldest wizard

Chester Wisniewski, senior security advisor at Sophos, joins us to talk about how PRISM will continue to affect the US tech industry abroad. Plus, what it's like for'nbspmid-career switchers who are learning to code, and the advantages and disadvantages of being the oldest student in a class of coding "wizards."

-21-14 Marketplace Tech - Twitter's birthday

Diana Adams, a tech entrepreneur and consultant who has been on Twitter since it's early days, joins us to talk about thinking strategically for first tweets. Plus, Marketplace reporter David Gura joins us for this week's'nbspSilicon Tally.

-2-14 Marketplace Tech - FISA court

How the Amazon Prime price hike may actually increase usage by Amazon customers. Plus, more on'nbspthe Google Viacom settlement and safe harbor protections for service providers that host user content. Also,'nbspCyrus Farivar, senior business editor at Ars Technica, about the Church Committee and the origins of the FISA court.

-1-14 Marketplace Tech - Wearing wares

Yesterday Google unveiled its operating system for wearable tech like smart watches. It's called Android Wear. While Pebble, Samsung and other companies have broken the ice with hardware, the entrance of a big player in software is a big step for wearable devices. And as the search for Malaysia Airlines Flight 7 continues, there has been a lot of discussion of crowdsourcing. A digital version of the old fashioned search party can be a powerful tool. So while investigators investigate, lots of people have been scouring satellite images at their desk.

-18-14 Marketplace Tech - Immersive gaming

It's been expected for months, but there's news this week that Chinese e-commerce giant Alibaba has chosen the United States for its initial public offering. Analysts say the company is worth some $14 billion. But what exactly is Alibaba, and why launch an IPO in the U.S.? Plus, you may have heard of Oculus Rift, the screen-capable goggles that promise to put you in the game like never before. But is virtual reality the future of gaming?

-17-14 Marketplace Tech - Mugshot money

More on Target's responsibilities after finding a security breach and whether or not that opens the company up to any liabilities now that so much customer data has been compromised. Plus, a'nbspnew industry has sprung up in recent years: Websites that post nothing but mugshots. They're getting popular. Everybody loves a good mugshot right? Except the person in the photo of course. But in Chicago, there's another person who doesn't love this new trend. The county sheriff. It seems to be crashing his website.

-14-14 Marketplace Tech - Fake it 'til you make it

Biz Stone, co-founder of Twitter and author of Things a Little Bird Told Me: Confessions of the Creative Mind, about his new app, Jelly, and how to fake it 'till you make it. Plus, hear from attendees of SXSW Interactive about what they'll share on social media.

-1-14 Marketplace Tech - High quality music

A check in from the South by Southwest tech conference. Neil Young on why music is like an addictive drug and actress Rosario Dawson on emerging tech markets abroad.

-12-14 Marketplace Tech - Brand new

Along with all the people there are tons of brands here at South By Southwest, and the marketing strategies for the companies behind those brands are evolving. As the conference transitions from tech to music, we met up with Quartz senior editor Zach Seward to discuss this marketing evolution. Plus, we were lucky enough run into the actress Rosario Dawson at the convention center. She's been in movies like Quentin Tarantino's "Death Proof" and the upcoming biopic about civil rights leader Cesar Chavez. But she was in Austin to talk about supporting makers in Africa and social organizing for Latinos on Social Media.'nbsp

-11-14 Marketplace Tech - SXSW keeping on

We're only a couple days into the 214 SXSW Interactive Festival, but Marketplace Tech has already been hard at work covering the most important panels and interviewing the biggest names in the tech industry.'nbspStill to come: a conversation with Biz Stone on his forthcoming book,'nbspThings A Little Bird Told Me, our coverage of Edward Snowden's panel discussion, and Neil Young joins us to talk about his new music streaming service called'nbspPono.

-1-14 Marketplace Tech - Alien Technology

Marketplace Tech is broadcasting from South By Southwest Interactive in Austin, Texas, this week. Two of the big themes are data and privacy. One of the big guests over the weekend addressed a sold-out crowd here from outside of the U.S. border. Julian Assange Skyped in from the Ecuadorian Embassy in London. Plus, a conversation with Guy Kawasaki the best-selling author who brought the first Macintosh to the masses in 184.

-7-14 Marketplace Tech - Gear up for SXSW

Louis Black, Co-founder of SXSW, talks about the growth of SXSW Interactive, why technology matters for film and music, and Austin's growing tech scene.'nbspIt's supposed to be a meeting of the minds and the money when it comes to media and tech innovation. And what better way to get a preview than to talk to one of the guys who started it all. Plus, Nathan Bernier, host and reporter at KUT in Austin, joins us to play Silicon Tally.

-6-14 Marketplace Tech - Just another cryptocurrency

The crisis in Ukraine continues, this time with reports of cyber attacks from both sides of the conflict. Plus, ArsTechnica gets in the cryptocurrency game. Last but not least, hear from a passenger on the StartUp Bus whose team is developing an app that reveals what the internet knows about you. 'nbsp

-5-14 Marketplace Tech - Coffee Monopoly

The battle for coffee domination is heating up, with Keurig accused of developing preventative technology that bars other companies from producing cheaper, competitive pods to be used in Keurig coffee makers. And no, it's not an episode of Punk'd - Ashton Kutcher is working with Lenovo to design a line of cellphones. Plus, check in with the StartUp Bus as they continue to make their way to SXSW, one startup at a time.

-4-14 Marketplace Tech - Social Media Activism

The rise of social media has been a game changer, especially for activists looking for an uncensored outlet to spread their message. Hear how some Ukranian citizens are taking to social media to combat the agenda in Russian news coverage. And take a ride on the NYC StartupBus: a group of designers, engineers, and tech enthusiasts that are building companies from the ground up as they make their way from New York to SXSW.

--14 Marketplace Tech - Surging!

You've heard of Uber and Lyft and the burgeoning market in alternative taxi cabs. But what would it be like to be an Uber driver? Look behind-the-scenes at what life is like for these drivers: the conversations, the pay, and the lifestyle. Is the job of an 'Uber driver' the new bartender? And the Bitcoin world is still digesting the reported bankruptcy and theft at the trading exchange Mt. Gox. But Bitcoin advocates say the controversy may only serve to make the crypto-currency more secure.

2-28-14 Marketplace Tech - Young Money

Season 2 of the Netflix series "House of Cards" is a massive hit in China. It airs on Sohu, the popular streaming video site there. The political drama is now its most-watched American series. Marketplace China Correspondent Rob Schmitz joins us from Shanghai to explain. Plus, play along with Marketplace Tech's Friday numbers game: Silicon Tally.

2-27-14 Marketplace Tech - Dot com for murder

The Oscars are this weekend and we thought it was a good chance to talk about technology in the movies, and how the movies often get it wrong when depicting the future or even the present.'nbspPlus, this week the House of Representatives passed a cell phone unlocking bill that would let mobile customers take their phones to other countries or other carriers.

2-26-14 Marketplace Tech - The Dave ratio

There's an urban legend in the tech community that goes like this: The School of Computer Science at Carnegie Mellon University used to keep track of how many of their undergraduates were men named Dave versus how many were women. And it was considered an accomplishment when they got the ratio down to one Dave per woman. Today we're starting a new series about the tech industry's diversity challenges, called "I am not a Dave." In the first installment we take a look at a group called Lesbians who Tech, which holds its first summit this weekend in San Francisco. Plus, Taser International, the company that makes the famous weapon, is transitioning into offering new law enforcement tools in the...

2-25-14 Marketplace Tech - Hola, tech!

Protests in Venezuela have been peaking in recent weeks. Students and other citizens calling attention to the scarcity of basic goods and other issues in the country have been clashing with government forces. Many of the protestors have been organizing on the internet. But, with a government that controls the airwaves, internet can be hard to come by. Plus, Samsung has unveiled its latest and greatest gadget at Mobile World Congress in Barcelona.

2-24-14 Marketplace Tech - Móvil

Mobile World Congress kicks off in Barcelona this week: the massive tech conference is always full of exhibitions and big announcements from technology companies, and this year's event might see new phone announcement from Samsung. But a big theme in Barcelona will also be messaging apps. Seperately, we've had a bit of a winter break from our regular Techsplainer segment, but we're back: our friend at Harvard, Jonathan Zittrain, helps to answer a simple question: Who owns the internet?

2-21-14 Marketplace Tech - Cloud forms

What better way to wrap up the week than a round of Silicon Tally? Also, tech industry big wigs are always talking about doing stuff in the cloud. So are companies. When they're selling you products... or selling each other products. This week Microsoft gave it's service a makeover... the company's Cloud storage offering is now called OneDrive. But when it comes to storing all of our data online... to be accessible from anywhere... whose servers should we be storing that information on?

2-2-14 Marketplace Tech - WhatsApp?

Facebook announced it is buying WhatsApp, the messaging smartphone service, for'nbsp$1 billion. WhatsApp lets users text free of charge.'nbspFacebook paid $16 billion for WhatsApp,'nbspplus an additional $ billion in restricted stock'nbspthat will be paid out to WhatsApp employees over the next four years.'nbsp Venture capitalists have been eyeing instant messaging technologies like WhatsApp as one of the most promising growth sectors for 214. Think back to Facebook's $ billion offer for Snapchat (the one they'nbspturned down).

2-2-14 Marketplace Tech - Le Internet?

German Chancellor Angela Merkel is scheduled to meet with French President Francois Hollande. On the agenda will be the question of whether or not Europe should build its own internet. Seriously. Plus, think of some of the companies and services we talk about often on this show: Twitter, Facebook, 'nbspInstagram, Tumblr, Snapchat. These are companies worth billions of dollars. But where does that value actually come from? As the saying goes: When the service is free, the user is the product. Whether that product can be sold is the topic of a new documentary, "Generation Like," airing on Frontline this week.

2-18-14 Marketplace Tech - Uber in China

Countries like China represent huge potential markets for U.S. tech companies, but homegrown options pose stiff competition for upstart American entrants. That's exactly the challenge facing the taxi hailing app Uber as it launches in China. Crowdfunding website Kickstarter was hacked over the weekend and Microsoft has partnered with the company DocuSign to make electronic signatures easier in their Office software. Both of these headlines point to a still-growing challenge of the Internet age: proper authentication.

2-17-14 Marketplace Tech - Celebrating social media

Fashion week is done here in New York. But social media week is just starting. It involves 2,5 events in 25 cities. As events get underway we wanted to talk a little bit about the state of social media. Plus, why 214 has been such a rough year for Bitcoin.

2-14-1 Marketplace Tech - Operating efficiencies

If the U.S. government allows a $45 billion merger deal between Comcast and Time Warner Cable, many changes could be coming, and not just when it comes to the logo that sits on top of some million monthly cable bills. There could be new departments, new restructuring and improving so-called "operational efficiencies" -- otherwise known as job cuts. Plus, Brendan Francis Newnam from APM's The Dinner Party Download joins us this week to play Marketplace Tech's Friday numbers game: Silicon Tally.

2-1-14 Marketplace Tech - Suing the NSA

Senator Rand Paul files a class action law suit against the National Security Agency. The Kentucky Republican has long been known for Libertarian politics, but going up against the National Security Agency is by some measurements a bold move. Also, we check in on a story we've covered about growing tensions in and around Silicon Valley, where ideas about class and even tradition are being disrupted. And where there are plenty of accusations that the tech industry in northern California is way too insular.

2-12-214 Marketplace Tech - Paranoia

If there was a Net Neutrality Paranoia Index, it would be way up this week. There's a new quarterly report from video streaming company Netflix. It looks at how well Netflix's content streams on different internet service providers. And there's been an interesting pattern. Both Verizon and Comcast's performance on this report have been dropping for several months. And some Twitter users are seeing a redesign that has a familiar feel.

2-1-14 Marketplace Tech - HTC's challenge

A list of more than 5, online companies and organizations want to help -- and hurt -- two separate pieces of legislation moving through Capitol Hill. The bills deal with the Nationasl Security Agency and surveillance. Taiwanese phone maker HTC announced quarterly earnings that fell to $1.4 billion this week. That may not sound bad, but in a competitive smartphone market, HTC has struggled to sit at the table with the likes of Apple and Samsung. Plus, a new operating system out of North Korea and a novel way to give out your phone number.