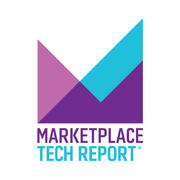 4-2-14 Marketplace Tech - Aereo, ABC 'amp the cloud

The Supreme Court has heard arguments in a case that may impact both how we watch television in the future and how we use cloud computing. The case, ABC vs. Aereo, has broadcasters arguing about a violation of copyright. But Aereo, which rents you an antenna so you can watch and record broadcast television on your devices, argues it's just a rabbit ears rental company in a startup's body. Plus,'nbspApple gets on the phone to tell investors about just how well it's last quarter went.

4-22-14 Marketplace Tech - Funny math

Who would have guessed that the title of America's Funniest City would be determined with the help of a humorless algorithm? Researchers at the University of Colorado's Humor Research Lab pulled data on comedy club locations, birthplaces of famous comedians and where funny people live. And Chicago took the cake. But can an algorithm really identify what's funny...even crack a joke?'nbspPlus, how OpenSSL became one of the internet's most important building blocks.

4-21-14 Marketplace Tech - Netflixing

Netflix is the latest tech company to announce earnings today. And the streaming juggernaut has had an interesting quarter. Plus, when a government agency auctions off radio spectrum so one giant company can own it instead of another, it can have a huge impact on consumers, how we use our mobile devices now, how we might use them in the future, and how we will pay for it. All this will depend in part on upcoming spectrum auctions being put together by the Federal Communications Commission in 215.'nbsp

4-18-14 Marketplace Tech - Aereo's battle

The Supreme Court hears arguments next week in a case that pits traditional broadcasters against a new service that makes over-the-air TV available on your phone, tablet or computer. We explain the legal arguments and what's at stake. Plus,'nbspWill Oremus, tech blogger at Slate, joins us to talk about Yahoo's attempt to become the default search engine on Safari for iPhones. Plus,'nbspBen plays Silicon Tally with Quartz corporate reporter John McDuling.

4-17-14 Marketplace Tech - VCs and Weibo

China's version of Twitter goes public, but there are big concerns over censorship. Nine percent of China's microblogging traffic disappeared last year due to "big brother" concerns. Plus,'nbspAaron Smith, a senior researcher at Pew's Internet Project, joins us to talk about American attitudes toward future technologies.'nbspBefore a company sells for billions of dollars, it starts as an entrepreneur's big idea, with venture capitalists stepping in somewhere in between. A new study shows VCs are more likely to back companies if the founders are the same ethnicity as the investors.

4-16-14 Marketplace Tech - Toxic chips

This week a bunch of big tech companies are announcing earnings. Yahoo rallied yesterday on a good report. Google and IBM announce earnings today. But in the last few weeks there has been a discussion brewing about the tech bubble. With companies and stocks being over-valued, are we in one? Will it pop? Plus, a closer look at environmental damage stemming from the tech industry in Silicon Valley.

4-15-14 Marketplace Tech - Glass for sale

Heartbleed is going to cost us a lot of money. A quarter of internet users have stopped or cut way back on online purchases because they're worried about their data being exposed and IT overtime alone is costing businesses millions right as they desperately attempt to update code and reassure consumers. Plus, why Google bought a company that makes solar powered drones. Also,'nbspLindsey Turrentine, Editor-in-Chief of reviews at CNET, talks about the price of Google Glass and why the company is opening up sales to the public for one day. 'nbsp

4-14-14 Marketplace Tech - Reverse heartbleed

Matthew Green, an assistant research professor at the Johns Hopkins Information Security Institute, joins us to talk about reverse heartbleed, and why the flaw in OpenSSL is bigger than we thought. Plus, could we use'nbspBitcoin to organize the internet?

4-11-14 Marketplace Tech - Tech faith

With Passover approaching, we talk with Rabbi Josh Franklin from Temple Beth Elohim about using technology to elevate worship. Plus a look at tech companies and the stock market. Finally,'nbspNitasha Tiku, co-editor of Valleywag, stops by to play Silicon Tally, our weekly wrap up the week in tech news. 'nbsp

4-1-14 Marketplace Tech - Bitcoin taxes

With the Energy Committee meeting to discuss the reliability and security of the electric grid,'nbspUniversity of Alaska Physics Professor David Newman joins us to talk about his study on right-sizing the power grid to prevent regional blackouts. We also take a look at how Bitcoin users should file their taxes.'nbspPlus, more on why the OpenSSL security flaw is called Heartbleed and why we should be shoring up software infrastructure

4--14 Marketplace Tech - Dolphin chat

On Wednesday, lawmakers in Washington will consider the massive $45 billion deal to merge Comcast and Time Warner Cable. It is the beginning of a long regulatory road for the country's two largest cable providers. If the deal goes through, it could have a big impact on everyone from startup founders to low income citizens who want access to the internet. Plus, It might be time to get excited about what new technology – from computers to algorithms that recognize patterns in raw data – can do for the study of our fellow members of the animal kingdom. Denise Herzing is the director of the Wild Dolphin Project, which is using a new device to study dolphin interaction called a Cetacean Hearing T...

4-8-14 Marketplace Tech - Last great OS

Windows XP support dies today. And we've been talking about the popular Microsoft operating system for weeks. The number of cash machines that run on it. The number of home computers it lives on. And the business that won't let it go. But do we really need giant operating systems anymore? Plus, the HBO show that has tech people talking is Silicon Valley. The new series takes aim at the financial highs and socially awkward lows of the Tech Industry. One of the show's creators, Alec Berg, joins us to talk about finding humor in Silicon Valley's startup culture.

4-7-14 Marketplace Tech - Bundes Cloud

Over the last few months, there has been growing evidence that online surveillance conducted by the U.S. government is impacting the tech industry. One area in particular? Cloud Storage. Tech companies have started to move some of their facilities overseas under pressure from foreign governments. And some of those governments have considered building their own infrastructure, so that their citizens information won't be stored in the U.S. Germany's talking about a so-called Bundes Cloud. But our friend at Harvard University's Berkman Center for Internet and Society, Jonathan Zittrain, says all this stuff is wrong-headed.'nbsp

4-5-14 Marketplace Tech - Grubby

Will Oremus, tech blogger at Slate joins us to play this week's Silicon Tally. Plus, the online food delivery service - GrubHub -- begins trading on the New York Stock Exchange. The company could raise around $176 million. In fact, the pre-IPO price has moved higher over the past few months, even before it started trading on Wall Street. Why is it so attractive to investors?

4-2-14 Marketplace Tech - Build

Microsoft is feeling pretty good at the moment -- new CEO, its stock is up, and there's even Office for iPad. Microsoft will now unveil its version of a Siri device. Why has it taken so long?'nbsp And what does this signal about how Microsoft is positioning itself? Plus:'nbspApril Rinne, Chief Strategy Officer, Collaborative Lab, talks about Airbnb's decision to collect hotel taxes for rentals in San Francisco. After,'nbspFTC Chairwoman Edith Ramirez joins Ben for a conversation about data security and consumer protection ahead of a Homeland Security hearing on the topic Wednesday morning.

4-1-14 Marketplace Tech - DARPA 2.

If you know about the history of the Internet, you know that -- while Al Gore might be most famous for supposedly inventing it -- it is the Department of Defense that can probably lay claim in earnest. The Advanced Research Projects Agency began building the networks that would become the Internet in the 16s. And today the current form of that organization, the Defense Advanced Research Projects Agency (DARPA), is launching an office that will focus on biological technology -- making synthetic tissues, quickly developing vaccines and connecting the brains of wounded soldiers to new prosthesis.

-1-14 Marketplace Tech - Build

This week Microsoft's Build conference kicks off in San Francisco. Build is an event designed to get developers excited about making things for its windows operating system, for mobile devices and PCs. And that's been a challenge, because as app ecosystems go, Microsoft's hasn't been particularly vibrant in comparison to those of Apple and Android. There may be some light poking through the clouds though. Plus: Studies have been done on the effectiveness of treating addiction with smartphones, and the reviews are mixed. But there's a new program at the University of Wisconsin that aims to support addicts after they leave a residential program. And it seems to be helping people stay sober.

-28-14 Marketplace Tech - Surfacing

Microsoft has now released versions of its Office software for the iPad. That news came in CEO Satya Nadella's first press conference as the company head. Analysts say it's been a long time coming -- prevented by the company's hope that Office could be used to boost sales of tablets based on the Windows operating system. Plus, play along with Marketplace Tech's Friday numbers game: Silicon Tally.

-27-14 Marketplace Tech - Networked teens

Microsoft's Satya Nadella will host his first press conference as CEO of the company. As its new leader, Nadella has his work cut out for him -- while Microsoft's business and cloud computing products have surged, hardware like its Surface tablet have not done so well. The new CEO might be about to announce that Microsoft Office software can now run on more devices. And it's Spring Break. That means a lot of families are spending more time together than usual. And teens have a lot of extra time on their hands to overuse technology. But parents should remember: Those living in glass houses shouldn't throw smart phones.

-26-14 Marketplace Tech - Traffic robots

King, the company that makes the wildly addictive mobile game Candy Crush, has its initial public offering today. The company's been valued at as much as $7.6 billion. But like so many 8s bands you've heard and never heard of, King might be a bit of a one hit wonder. Beyond the company's big game are the lesser knowns worth the dollar bills? Plus, the story behind the eight foot tall robots directing traffic in Kinshasa.

-25-14 Marketplace Tech - Startup ecosystem

Program description: You've heard plenty about cloud computing, but have you heard of the company called Box Inc? In the world of online storage and big data, Box is the David to online storage Goliaths like Microsoft and Oracle. We knew the company filed for an Initial Public Offering earlier this year. Well now Box has made the details of that filing public. 2-year-old CEO Aaron Levie and company hope to raise a cool $25 million, though Box isn't profitable yet. Levie joins us to talk about his company.

-24-14 Marketplace Tech - Oldest wizard

Chester Wisniewski, senior security advisor at Sophos, joins us to talk about how PRISM will continue to affect the US tech industry abroad. Plus, what it's like for'nbspmid-career switchers who are learning to code, and the advantages and disadvantages of being the oldest student in a class of coding "wizards."

-21-14 Marketplace Tech - Twitter's birthday

Diana Adams, a tech entrepreneur and consultant who has been on Twitter since it's early days, joins us to talk about thinking strategically for first tweets. Plus, Marketplace reporter David Gura joins us for this week's'nbspSilicon Tally.

-2-14 Marketplace Tech - FISA court

How the Amazon Prime price hike may actually increase usage by Amazon customers. Plus, more on'nbspthe Google Viacom settlement and safe harbor protections for service providers that host user content. Also,'nbspCyrus Farivar, senior business editor at Ars Technica, about the Church Committee and the origins of the FISA court.

-1-14 Marketplace Tech - Wearing wares

Yesterday Google unveiled its operating system for wearable tech like smart watches. It's called Android Wear. While Pebble, Samsung and other companies have broken the ice with hardware, the entrance of a big player in software is a big step for wearable devices. And as the search for Malaysia Airlines Flight 7 continues, there has been a lot of discussion of crowdsourcing. A digital version of the old fashioned search party can be a powerful tool. So while investigators investigate, lots of people have been scouring satellite images at their desk.

-18-14 Marketplace Tech - Immersive gaming

It's been expected for months, but there's news this week that Chinese e-commerce giant Alibaba has chosen the United States for its initial public offering. Analysts say the company is worth some $14 billion. But what exactly is Alibaba, and why launch an IPO in the U.S.? Plus, you may have heard of Oculus Rift, the screen-capable goggles that promise to put you in the game like never before. But is virtual reality the future of gaming?

-17-14 Marketplace Tech - Mugshot money

More on Target's responsibilities after finding a security breach and whether or not that opens the company up to any liabilities now that so much customer data has been compromised. Plus, a'nbspnew industry has sprung up in recent years: Websites that post nothing but mugshots. They're getting popular. Everybody loves a good mugshot right? Except the person in the photo of course. But in Chicago, there's another person who doesn't love this new trend. The county sheriff. It seems to be crashing his website.

-14-14 Marketplace Tech - Fake it 'til you make it

Biz Stone, co-founder of Twitter and author of Things a Little Bird Told Me: Confessions of the Creative Mind, about his new app, Jelly, and how to fake it 'till you make it. Plus, hear from attendees of SXSW Interactive about what they'll share on social media.

-1-14 Marketplace Tech - High quality music

A check in from the South by Southwest tech conference. Neil Young on why music is like an addictive drug and actress Rosario Dawson on emerging tech markets abroad.

-12-14 Marketplace Tech - Brand new

Along with all the people there are tons of brands here at South By Southwest, and the marketing strategies for the companies behind those brands are evolving. As the conference transitions from tech to music, we met up with Quartz senior editor Zach Seward to discuss this marketing evolution. Plus, we were lucky enough run into the actress Rosario Dawson at the convention center. She's been in movies like Quentin Tarantino's "Death Proof" and the upcoming biopic about civil rights leader Cesar Chavez. But she was in Austin to talk about supporting makers in Africa and social organizing for Latinos on Social Media.'nbsp

-11-14 Marketplace Tech - SXSW keeping on

We're only a couple days into the 214 SXSW Interactive Festival, but Marketplace Tech has already been hard at work covering the most important panels and interviewing the biggest names in the tech industry.'nbspStill to come: a conversation with Biz Stone on his forthcoming book,'nbspThings A Little Bird Told Me, our coverage of Edward Snowden's panel discussion, and Neil Young joins us to talk about his new music streaming service called'nbspPono.

-1-14 Marketplace Tech - Alien Technology

Marketplace Tech is broadcasting from South By Southwest Interactive in Austin, Texas, this week. Two of the big themes are data and privacy. One of the big guests over the weekend addressed a sold-out crowd here from outside of the U.S. border. Julian Assange Skyped in from the Ecuadorian Embassy in London. Plus, a conversation with Guy Kawasaki the best-selling author who brought the first Macintosh to the masses in 184.

-7-14 Marketplace Tech - Gear up for SXSW

Louis Black, Co-founder of SXSW, talks about the growth of SXSW Interactive, why technology matters for film and music, and Austin's growing tech scene.'nbspIt's supposed to be a meeting of the minds and the money when it comes to media and tech innovation. And what better way to get a preview than to talk to one of the guys who started it all. Plus, Nathan Bernier, host and reporter at KUT in Austin, joins us to play Silicon Tally.

-6-14 Marketplace Tech - Just another cryptocurrency

The crisis in Ukraine continues, this time with reports of cyber attacks from both sides of the conflict. Plus, ArsTechnica gets in the cryptocurrency game. Last but not least, hear from a passenger on the StartUp Bus whose team is developing an app that reveals what the internet knows about you. 'nbsp

-5-14 Marketplace Tech - Coffee Monopoly

The battle for coffee domination is heating up, with Keurig accused of developing preventative technology that bars other companies from producing cheaper, competitive pods to be used in Keurig coffee makers. And no, it's not an episode of Punk'd - Ashton Kutcher is working with Lenovo to design a line of cellphones. Plus, check in with the StartUp Bus as they continue to make their way to SXSW, one startup at a time.

-4-14 Marketplace Tech - Social Media Activism

The rise of social media has been a game changer, especially for activists looking for an uncensored outlet to spread their message. Hear how some Ukranian citizens are taking to social media to combat the agenda in Russian news coverage. And take a ride on the NYC StartupBus: a group of designers, engineers, and tech enthusiasts that are building companies from the ground up as they make their way from New York to SXSW.

--14 Marketplace Tech - Surging!

You've heard of Uber and Lyft and the burgeoning market in alternative taxi cabs. But what would it be like to be an Uber driver? Look behind-the-scenes at what life is like for these drivers: the conversations, the pay, and the lifestyle. Is the job of an 'Uber driver' the new bartender? And the Bitcoin world is still digesting the reported bankruptcy and theft at the trading exchange Mt. Gox. But Bitcoin advocates say the controversy may only serve to make the crypto-currency more secure.

2-28-14 Marketplace Tech - Young Money

Season 2 of the Netflix series "House of Cards" is a massive hit in China. It airs on Sohu, the popular streaming video site there. The political drama is now its most-watched American series. Marketplace China Correspondent Rob Schmitz joins us from Shanghai to explain. Plus, play along with Marketplace Tech's Friday numbers game: Silicon Tally.

2-27-14 Marketplace Tech - Dot com for murder

The Oscars are this weekend and we thought it was a good chance to talk about technology in the movies, and how the movies often get it wrong when depicting the future or even the present.'nbspPlus, this week the House of Representatives passed a cell phone unlocking bill that would let mobile customers take their phones to other countries or other carriers.

2-26-14 Marketplace Tech - The Dave ratio

There's an urban legend in the tech community that goes like this: The School of Computer Science at Carnegie Mellon University used to keep track of how many of their undergraduates were men named Dave versus how many were women. And it was considered an accomplishment when they got the ratio down to one Dave per woman. Today we're starting a new series about the tech industry's diversity challenges, called "I am not a Dave." In the first installment we take a look at a group called Lesbians who Tech, which holds its first summit this weekend in San Francisco. Plus, Taser International, the company that makes the famous weapon, is transitioning into offering new law enforcement tools in the...

2-25-14 Marketplace Tech - Hola, tech!

Protests in Venezuela have been peaking in recent weeks. Students and other citizens calling attention to the scarcity of basic goods and other issues in the country have been clashing with government forces. Many of the protestors have been organizing on the internet. But, with a government that controls the airwaves, internet can be hard to come by. Plus, Samsung has unveiled its latest and greatest gadget at Mobile World Congress in Barcelona.

2-24-14 Marketplace Tech - Móvil

Mobile World Congress kicks off in Barcelona this week: the massive tech conference is always full of exhibitions and big announcements from technology companies, and this year's event might see new phone announcement from Samsung. But a big theme in Barcelona will also be messaging apps. Seperately, we've had a bit of a winter break from our regular Techsplainer segment, but we're back: our friend at Harvard, Jonathan Zittrain, helps to answer a simple question: Who owns the internet?

2-21-14 Marketplace Tech - Cloud forms

What better way to wrap up the week than a round of Silicon Tally? Also, tech industry big wigs are always talking about doing stuff in the cloud. So are companies. When they're selling you products... or selling each other products. This week Microsoft gave it's service a makeover... the company's Cloud storage offering is now called OneDrive. But when it comes to storing all of our data online... to be accessible from anywhere... whose servers should we be storing that information on?

2-2-14 Marketplace Tech - WhatsApp?

Facebook announced it is buying WhatsApp, the messaging smartphone service, for'nbsp$1 billion. WhatsApp lets users text free of charge.'nbspFacebook paid $16 billion for WhatsApp,'nbspplus an additional $ billion in restricted stock'nbspthat will be paid out to WhatsApp employees over the next four years.'nbsp Venture capitalists have been eyeing instant messaging technologies like WhatsApp as one of the most promising growth sectors for 214. Think back to Facebook's $ billion offer for Snapchat (the one they'nbspturned down).

2-2-14 Marketplace Tech - Le Internet?

German Chancellor Angela Merkel is scheduled to meet with French President Francois Hollande. On the agenda will be the question of whether or not Europe should build its own internet. Seriously. Plus, think of some of the companies and services we talk about often on this show: Twitter, Facebook, 'nbspInstagram, Tumblr, Snapchat. These are companies worth billions of dollars. But where does that value actually come from? As the saying goes: When the service is free, the user is the product. Whether that product can be sold is the topic of a new documentary, "Generation Like," airing on Frontline this week.

2-18-14 Marketplace Tech - Uber in China

Countries like China represent huge potential markets for U.S. tech companies, but homegrown options pose stiff competition for upstart American entrants. That's exactly the challenge facing the taxi hailing app Uber as it launches in China. Crowdfunding website Kickstarter was hacked over the weekend and Microsoft has partnered with the company DocuSign to make electronic signatures easier in their Office software. Both of these headlines point to a still-growing challenge of the Internet age: proper authentication.

2-17-14 Marketplace Tech - Celebrating social media

Fashion week is done here in New York. But social media week is just starting. It involves 2,5 events in 25 cities. As events get underway we wanted to talk a little bit about the state of social media. Plus, why 214 has been such a rough year for Bitcoin.

2-14-1 Marketplace Tech - Operating efficiencies

If the U.S. government allows a $45 billion merger deal between Comcast and Time Warner Cable, many changes could be coming, and not just when it comes to the logo that sits on top of some million monthly cable bills. There could be new departments, new restructuring and improving so-called "operational efficiencies" -- otherwise known as job cuts. Plus, Brendan Francis Newnam from APM's The Dinner Party Download joins us this week to play Marketplace Tech's Friday numbers game: Silicon Tally.

2-1-14 Marketplace Tech - Suing the NSA

Senator Rand Paul files a class action law suit against the National Security Agency. The Kentucky Republican has long been known for Libertarian politics, but going up against the National Security Agency is by some measurements a bold move. Also, we check in on a story we've covered about growing tensions in and around Silicon Valley, where ideas about class and even tradition are being disrupted. And where there are plenty of accusations that the tech industry in northern California is way too insular.

2-12-214 Marketplace Tech - Paranoia

If there was a Net Neutrality Paranoia Index, it would be way up this week. There's a new quarterly report from video streaming company Netflix. It looks at how well Netflix's content streams on different internet service providers. And there's been an interesting pattern. Both Verizon and Comcast's performance on this report have been dropping for several months. And some Twitter users are seeing a redesign that has a familiar feel.

2-1-14 Marketplace Tech - HTC's challenge

A list of more than 5, online companies and organizations want to help -- and hurt -- two separate pieces of legislation moving through Capitol Hill. The bills deal with the Nationasl Security Agency and surveillance. Taiwanese phone maker HTC announced quarterly earnings that fell to $1.4 billion this week. That may not sound bad, but in a competitive smartphone market, HTC has struggled to sit at the table with the likes of Apple and Samsung. Plus, a new operating system out of North Korea and a novel way to give out your phone number.

2-1-214 Marketplace Tech

When it comes to returning the sense of hearing to people who are deaf or hard of hearing, technology is far from perfect. Hearing aids can feed back. And there are other problems, but this week there's been a leap forward in one particular area. Cochlear implants a new processing computer chip for these implants has been developed at MIT's Microsystems Technology Laboratory and the Massachusetts Eye and Ear Infirmiry. Meanwhile, of all the industries being disrupted by technology, the music business might be undergoing the most change. But one thing that has not changed dramatically is music education ... yet. Marketplace's David Weinberg travelled to new Orleans to bring us the story of a ...

2-7-14 Marketplace Tech - Hacking Health Data

This week, Target executives have been answering questions about the hack that resulted in the theft of personal data from tens of millions of people. But while that story continues to develop, there's something else to consider. Far from credit card and phone numbers, what about all the information in our health records? Turns out a lot of those records aren't very secure, and might be even more valuable to hackers. And, what do Super Bowl leftovers, hook-up apps, and Steve Ballmer have in common? They're all part of Silicon Tally this week. Our guest, Molly Mullshine, writes about tech for the website Beta Beat, and joined us to play.

2-6-14 Marketplace Tech - Govt. Surveillance at the Olympics

The winter olympics start Tomorrow in the Russian city of Sochi. Olympians, officials, and reporters have been arriving all week with lots of devices in tow. And that means there's been a lot of talk about digital surveillance. Russia's government doesn't have the best record in, say, protecting freedom of the press. Plus,'nbspYouTube used to be a place that was mostly about curiosities, bits of original, unedited video clips by amateurs. Then people started getting serious. The amateurs started getting famous because of what -- and how much -- video they were putting on the website. YouTube started selling ads on all those videos and giving some of that money to creators. But as one New Yor...

2-5-14 Marketplace Tech - Twitter's emerging earnings

Ahh, Twitter. Newly minted as a public company. Valued at some $ billion. But also about to enter that routine that can be painful for a big company of any kind. The quarterly earnings report. At best, Twitter's revenue plan might be called...still emerging. And, here's a place you wouldn't expect to find an award-winning app: A cattle farm in Scotland. The application is, yes, for cattle management. It was designed by teenagers as part of a contest put together by an organization called Apps for Good.'nbsp

2-4-14 Marketplace Tech

Every year on my birthday, I'm amazed to discover how many people on Facebook remember. Thanks guys. Well today, some people might be posting well wishes on Facebook's wall. The social network turns 1 years old today. And for a little 1-year-old, it's had some major impact on our online lives. And this week, the wearable tech company Pebble launched it's app store, offering downloads like Yelp notifications that will appear on your smartwatch. But there's a problem: Battery life. As wearable technology grows, our battery power will need to grow too.

2--14 Marketplace Tech - Facebook's Paper

Today Facebook releases a new mobile application called Paper. It doesn't really look a lot like Mark Zuckerberg's crowded, blue social network. But, it is part of his empire, and it might help the company keep building engagement by not looking like ... Facebook. Also, some of the newer high-valued companies in Silicon Valley these days are more focused on sharing with your business partners than sharing with your friends. Example: Box helps people and businesses share documents and other data on the cloud. And the young company privately filed for an IPO a few days ago.

1-1-14 Marketplace Tech - The public transit bowl

It might be number 48, but this weekend's football game is being called the first mass transit Super Bowl. The game will not be played in downtown Manhattan, but in East Rutherford, New Jersey. And with a Met Life stadium capacity of about 82, a lot of technology is being leveraged to actually get the fans to the game via public transportation.

1--14 Marketplace Tech - Playing hockey in a baseball field

All this week, Marketplace Tech has been talking about sports and technology for our "Gaming the System" series. Today, we take you to a hockey rink right about the spot that A-Rod usually stands -- that's right, Yankee Stadium. On the eve of a big outdoor hockey game at New York's Yankee Stadium, we find out how the NHL is converting a baseball field to a hockey arena.

1-2-14 Marketplace Tech - Prosthetic exoskeletons attached to our brains

This month, a neuroscientist and his team announced that the ceremonial first kick at this year's World Cup opening in Brazil would be completed by a paralyzed teenager using an exoskeleton attached to her brain. Prosthetic robotic devices connected to the human brain are becoming more common. You may remember video a few years ago of a woman at the University of Pittsburgh feeding herself chocolate with a robot limb. For today's installment of Marketplace Tech's sports and tech series,'nbsp"Gaming the System," we'll hear from a guy working in this field.

1-28-14 Marketplace Tech - 'Live high, train low'

Have you ever heard the phrase "live high, train low"? It's part of the strategy employed by a U.S. Olympic Ski Team about to head to Sochi for the games. The idea is to acclimate the body to an altitude with less oxygen, which can boost performance. Today, on the second conversation in our sports and tech series "Gaming the System," Marketplace Tech talks with Jim Stray-Gundersen, who advises Team USA and pumps nitrogen into athletes' bedrooms so they can live high and train low.

1-27-14 Marketplace Tech - Gaming the System: Basketball

Today Marketplace Tech kicks off a new series about sports and technology. We're calling it "Gaming the System," and we'll be talking Olympics, World Cup, and yes, Sunday's big football game. But first let's talk about how some people are using numbers and data tracking to try and change a major U.S. sport. Not baseball, but basketball.

1-24-14 Marketplace Tech - Mac at

Today's game of Silicon Tally is set to level expert. And by that I mean that my guest, who I'll try and stump with numbers from the week's tech news, is Kara Swisher, formerly of All Things D, currently co-executive editor with Walt Mossberg of the new tech news and reviews website Re/Code.

1-2-14 Marketplace Tech - 'Optimal Cupid'

Online dating websites use all kinds of technology and calculations to help you find a mate. It could be as simple as giving a thumbs up or thumbs down to a photo, or as complicated as a long list of questions asked, points scored, and intense mathematical'nbspalgorithms'nbspthat play digital matchmaker. Mathematician Chris McKinlay was working'nbspon his doctorate and his love life at the same time, and found that he was unsatisfied with the calculations made. So he hacked an answer and in the process wrote "Optimal Cupid: Mastering the Hidden Logic of OkCupid."'nbsp

1-22-14 Marketplace Tech - The Netflix State of the Union

Video streaming company Netflix announces earnings today. The expectations are high among investors. But the company has challenges, like growing the brand abroad. We assess the Netlfix State of the Union. Verizon is buying a live TV and video streaming service a week after a controversial court ruling. And, a look at cloud computing for robots.

1-21-14 Marketplace Tech - A look at high frequency trading

We continue our Wall Street technology series with a look at high-frequency trading, where powerful computers can make hundreds of thousands of trades in milliseconds, making big money off tiny stock price differences. And password management company SplashData is out with its annual survey of the most common passwords. For the first time, a new terrible password is on top. The most common password is "12456," beating out the reigning champion, which is just "password." Either one is a fine invitation to get hacked.

1-2-14 Marketplace Tech - Why do we use outdated credit card technology?

Target and Nieman Marcus customers are among the tens of millions whose credit cards have been compromised in recent hacks. The news is sparking a lot of questions about American credit card security. That brings us to the next part of our series on Wall Street technology. Today, we're looking at why American banks and retailers are still using the same old magnetic strip cards, instead of more secure chip and pin cards commonly used abroad.

1-17-14 Marketplace Tech -

It's Friday, which means it's time for our weekly numbers game, Silicon Tally. This week we play with Marketplace technology reporter Queena Kim. And Facebook is taking a page out of Twitter's book. Facebook will now offer users a list of trending topics, so they can track what folks are posting about. It'll roll out to American accounts in the coming weeks, tailored to user interest and location.

1-16-14 Marketplace Tech - Does Ford know when you break traffic laws?

A Ford executive recently whipped up controversy when he said the carmaker knows when drivers of its cars break traffic laws. Ford's CEO later said that Ford doesn't -- and won't -- track cars. He also called for better privacy laws as cars add new location-based technology. And a new study from Georgia Tech looks at how words you use can determine whether your Kickstarter campaign reaches its goal.

1-15-14 Marketplace Tech - What drove a 115 percent spike in mobile use?

One piece of news that maybe won't blow your mind is that our mobile use around the world is way, way up. In 21, it grew a 115 percent over the previous year. That's according to mobile analytics firm Flurry. Why? Well here's the interesting part: A lot of things drove growth. Music and other media, games, news all played a role. But the big kahuna of mobile usage last year? Messaging. Simply: The new ways in which we communicate.

1-1-14 Marketplace Tech - Wearable tech is leaving out half the population

There's already been a lot of talk about the growth in wearable technology in 214. But a lot of that technology seems designed for the male sex. Still, there are glimmers of diversity on the way. The San Francisco company Fitbit, which has become one of the more popular makers of wearable fitness trackers, just announced a new partnership with women's fashion designer Tory Burch.

1-1-14 Marketplace Tech - Designing 'Her'

Marketplace Tech has been talking about the International Consumer Electronics Show all week. And on the last day of CES, we're starting to get a sense of this year's offerings. One takeaway is that there is no one takeaway. We saw updates of smart devices and the ways they might talk to one another. And wearable technology is seeing a bunch of growth. But even if the future of 214 is bright, it's not really in focus yet. Plus, the production designer of "Her" discusses designing the ways we interact with technology in the future.

1--14 Marketplace Tech - Intel's conflict-free mineral pledge

Earlier this week, Intel announced at the International Consumer Electronics Show in Las Vegas that it's getting serious about mineral sourcing. Where companies get the ingredients for our chips and our devices is kind of a dirty open secret. And until the creation of new materials, it will stay that way. But the world's largest chip maker is promising all of the microprocessors it ships this year will be free of conflict minerals.

1-8-14 Marketplace Tech - Inside CES

The convention facilities in Las Vegas are nothing to sneeze at, but this number is still impressive. At the International Consumer Electronics show this week, two million square feet of exhibit space is being used. And that means a lot of gizmos -- big, small, airborne, and worn. And you've heard of Bitcoin, but this week a website surfaced for a new cryptocurrency named after a short man with a high kick: Norris Coin.

1-7-14 Marketplace Tech - Do consumers want to wear smartwatches?

The big story in the tech world all week is the International Consumer Electronics Show in Las Vegas. At last year's show little smartwatch maker Pebble was a big star. This year's event has seen an explosion in wearable technologies and a new, sophisticated-looking watch from Pebble, called the Pebble Steel, has just been unveiled to the world. But there are still big questions about whether consumers are interested.

1-14-14 Marketplace Tech - Google's Nesting...or Nest is Googling?

If you're selling a successful startup these days your price tag should have several billion dollars on it. That seems to be the going rate, and smart thermostat maker Nest just got snapped up by Google for $.2 billion. Nest's CEO Tony Fadell once worked for Steve Jobs designing iPods, now his direct boss will be Google's Larry Page. And one more bit of acquisition news. Facebook has bought Branch and Potluck -- platforms for long, invite-only conversations online. The people behind those companies will now help run the new Facebook Conversations Group. Talk ain't cheap in the tech world I guess. The deal? Reportedly worth $15 million.

1-6-14 Marketplace Tech - How will our devices talk to each other?

Tomorrow, the International Consumer Electronics Show kicks off. But today, the swarms of company reps and entrepreneurs arrive in Las Vegas. And there's already buzz on several topics. One of those is the internet of things. But not the idea of a toaster that can communicate with the fridge. We've been talking about that since last year. This year, it's about exactly how all of our devices will communicate.

1--14 Marketplace Tech - The end of secure email

All this week Marketplace Tech has been talking to people about big tech issues in the coming year. Today, a discussion of online privacy. An apparent casualty last year was the idea of truly private and secure email. And it's Friday, which means it's time to play Silicon Tally, our weekly tech news numbers game.

1-2-14 Marketplace Tech - The tech of New York's new taxis

In New York City this week it's out with the old mayor and in with the new guy -- Michael Bloomberg is being replaced by Bill De Blasio. And one of the things the new mayor will be looking at is the taxi of tomorrow: 'nbspA fleet of green Nissan vehicles that launched this fall, fitted with some custom technology absent in the usual yellow cab. And today we hear from Dave McClure, founding partner at the Venture Capitol firm 5 Startups, about what kind of software everyone everyone will be using this year. He says to expect more growth in messaging apps around the world.

12--1 Marketplace Tech - Keeping up with the drones

All this week we're talking to guests about big tech trends in the coming year. January 1, the Freedom from Drone Surveillance Act goes into effect in Illinois. This limits how police can use drone surveillance (they'll need a warrant).'nbspToday we hear from Chester Wisniewski at the cyber security firm Sophos abouton a growing number of organizations tracking people as they do their shopping. And it's New Year's Eve, so of course it's almost time for New York City to do it's big ball drop. Technically, it's not a ball as much as a geodesic sphere weighing around 12, pounds. And there's plenty of Technology in the thing.

12--1 Marketplace Tech - Chess inspires tech

Today, the North American Open Chess Tournament wraps up in Las Vegas. Worth mentioning because the game of chess and computing have long been connected. Marketplace Tech hears from a former chess champion who used his knowledge of the game to create a company called Pegasystems. And here's some news that will probably make your week less productive. The Internet Archive recently posted a huge trove of vintage console video games from the 7s and 8s.

12-27-1 Marketplace Tech - New York tech

As our regular listeners know, New York is where Marketplace Tech lives. And while the evidence that NYC is a legitimate challenger to Silicon Valley isn't hard to find, any conversation about a home grown technology industry must still include that comparison. And senior editor of Quartz Zach Seward joins us to play Silicon Tally.

12-26-1 Marketplace Tech - Big telecom gets transparent

By now, the tech world is familiar with transparency reports from companies like Google, Apple, and Facebook. The reports detail a number of metrics, like how many law enforcement requests have come in for email data. The takeaway from Google this year was that government snooping is way up. Now, just before 21 draws to a close, the world is getting a new set of reports from older tech companies like Verizon and AT'ampT.'nbsp

12-25-1 Marketplace Tech - Whole Earth Catalog!

The idea of turning a blog into a book is nothing new, but Kevin Kelly, author and former editor of Wired magazine, has gone all out for his new book,'nbspCool Tools. It's based on the idea of an old catalog, called the Whole Earth Catalog. It's big, colorful, and it features scannable QR codes attached to many of the nearly 15 descriptive entries so that you can buy an object you like with a click of the smartphone.

12-24-1 Marketplace Tech - NSA vs. RSA

One of the most respected cyber security firms in the business, RSA, has reportedly accepted money from the National Security Agency to push a flawed security product. This is connected to earlier revelations about the NSA building back doors into encryption to help its surveillance programs. Plus, Netflix's programming for kids. And, news of a little app that might be helpful to parents by providing video proof, sort of, that Santa was here.

12-2-1 Marketplace Tech - A charitable giving startup

There's a new charitable giving startup built by students at the University of North Carolina. It launched during finals wee, and it's designed to help us give a little something extra to families in need while we do our own last minute holiday shopping. The company is called CommuniGift, and it's partnered with online retailer Amazon. Plus, how technology helps us find shipwrecks. And, today's Techsplainer is about protecting your passwords.

12-2-1 Marketplace Tech - Bitcoin hits a roadblock in China

Bitcoin has had a wild week, in no small part because the huge road block the currency hit in China. There the exchange is called BTC China. In recent months the price of Bitcoin has skyrocketed thanks to people buying it up in the country, where the national currency is tightly controlled, but a few days ago the Chinese government put on the breaks, forcing the exchange to stop accepting Chinese currency. That cut the price of Bitcoin in half, but there's still plenty of interest in the country.'nbsp

12-1-1 Marketplace Tech - China says no to Bitcoin

China's largest Bitcoin exchange, BTC China has been forced to stop taking country's currency. The move follows a reported meeting this week between payment processing companies in the country and the People's Bank of China, and a decision by national financial agencies in the country earlier this month that effectively banned dealing in Bitcoin, the so-called cryptocurrency -- which Marketplace Tech has been looking at all week -- seems either on the verge of collapse or going to the next level. So, which is it? Plus, the first piece of artwork created with Google Glass.

12-18-1 Marketplace Tech - Bitcoin at the doctor's office

All this week, Marketplace Tech is talking about the digital currency Bitcoin. We've heard about what it is and how a company called Coinbase is trying to help more customers and businesses use it for transactions. Today we talk to one of the new businesses that is starting to use Bitcoin -- a private medical practice in San Francisco. Plus, healthcare.gov gets a new boss. And, new regulations could be coming for data brokers.

12-17-1 Marketplace Tech - Can Bitcoin go mainstream?

All this week, Marketplace Tech is talking about the digital currency Bitcoin. Yesterday, we found out that like most forms of currency, Bitcoin is "a massive hallucination we all agree upon." But it's also a techy idea -- a network where computers with a shared record of transactions can trade long strings of letters and numbers to keep track of who has what. Whether that description sounds simplistic or overly complicated, there's a company designed to make sure we don't ever have to worry about it. Plus, what options are there for people who need to replace their incandescent bulbs after new efficiency standards go into effect in 214?

12-16-1 Marketplace Tech - What the heck is Bitcoin?

All this week, Marketplace Tech is looking at Bitcoin. The cryptocurrency's price has soared. Banks and governments are starting to pay attention and develop monetary policy when it comes to the form of digital cash. We plan to talk about everything from how to make it to who is holding it. But first, what the heck is Bitcoin? Plus,'nbsphow Facebook can benefit from joining the S'ampP 5. And, Google stops letting'nbspAndroid users block apps from accessing non-essential data.

12-1-1 Marketplace Tech - China goes to the Moon!

In the next few days, a rover launched by China's space agency is scheduled to land on the Moon. It'll be the first spacecraft to touchdown on lunar soil in almost 4 years. So what might a Chinese space rover be looking for on a dusty rock we haven't been to since the Bee Gees were still topping the charts? And it's Friday, which means time to play Silicon Tally, the game where Marketplace Tech host Ben Johnson and a worthy adversary try and stump each other with numbers from the week's tech news.

12-12-1 Marketplace Tech - Dolby's Atmos brings the special effects to your ears

Tonight, around midnight, you may see some nerds running around in cloaks and bare feet. The destination will be the movie theater of course, for the first showing of "The Hobbit: The Desolation of Smaug." The film promises to be full of special effects -- not all of them visual. There are a lucky few who will be watching the movie in theaters fitted with new speaker technology from Dolby called Atmos. Plus, an IP troll targets Germans who watch porn online. And, the challenges facing Adobe after a security leak last month exposed usernames and passwords.

12-11-1 Marketplace Tech - Using cell phones to fight malaria

Today the World Health Organization releases its annual report on malaria. The disease kills some 6 thousand people every year -- most of them in Sub-Saharan Africa. Part of fighting any disease is understanding how populations move. And there's a tech device now being used to tackle this challenge. It's called a cell phone. Plus, -D printed guns. And, should surgeons wear Google Glass in the operating room?

12--1 Marketplace Tech - Fly me (back) to the moon

Today the NASA Advisory Council holds a meeting. The name of the committee? Human Exploration and Operations. The topic will be what's next for human space exploration. Right now the answer seems to be Mars, but the first step is heading back toward the moon on the planned Orion Space craft for a practice run. The exercise involves capturing an asteroid with some funny-sounding technology. Plus, Germany's police are using an app to track neo-Nazis. And, this week's Techsplainer.

12-6-1 Marketplace Tech - Where video games meet metal health

Marketplace Tech concludes our Mind Games series this week with another look at the intersection of video games and mental health. You may remember yesterday we went to University of Southern California, where they're building virtual reality programs for soldiers with Post-traumatic stress disorder. Today we're going to a VA hospital in New York City where these programs are being administered.

12-5-1 Marketplace Tech - Using video games to treat PTSD

Today, lawmakers in the House are voting on a bill that could fight the growing problem of patent trolls. Some estimates put the annual cost of patent lawsuits at $8 billion. The Innovation Act could help put a dent in that. It has support from tons of tech companies.'nbspIn an ever-updating society where consumers are constant targets of tech marketing, it's no wonder we've developed quite an appetite for replacing the old with the latest and greatest. But a new study from Yale University out this week says a lot of the precious ingredients of our consumer technology is kind of irreplaceable. And, in today's Mind Games, how video games are being used to treat PTSD.

12-4-1 Marketplace Tech - Should e-cigarettes be restricted like regular cigarettes?

Electronic cigarettes are getting more popular all the time. Which may be why more places are starting to put more restrictions on the technology. Today in New York, the City Council is'nbspconsidering whether to restrict e-cigarettes just like regular cigarettes--banning their use in offices, in restaurants, and on beaches.'nbspThe more technology kids interact with, the more adults want to set some controls on that interaction. New options do abound. One of the latest from'nbspa company called FiLIP: a smartwatch that lets parents control who the kid calls, among other things. And, the latest Mind Games, Marketplace Tech's series on video games and mental health.

12--1 Marketplace Tech - Gaming and autism

This week we're looking at the intersection of video games and mental health. Yesterday we talked to a game designer tomorrow we'll talk to a researcher. Today we're going to hear from an occupational therapist. Amanda Foran works with children and adults who are on the Autism spectrum at Motion Therapy in Rockville, Md. She's found that video games -- played by both people on and off the spectrum -- can help build social interaction skills.

12-2-1 Marketplace Tech - Where video games meet metal health

This week, Marketplace Tech takes a look at the intersection of video games and mental health. We'll be talking with a few different people -- researchers, gamers, and game designers. Today we'll speak with artist Kara Stone. She recently built her first video game, but instead of a battlefield or a fantasy world, the game's landscape is built around the experience of mental illness.

11-2-1 Marketplace Tech - Bitcoins

You know what happens at the end of the week by now, right? Silicon Tally, the game where Marketplace Tech host Ben Johnson and a worthy adversary try and stump each other with numbers from the week's tech news. Today it's Cory Doctorow, awesome science fiction author and co-editor of the group blog Boing Boing. Plus, Reddit's gift exchange.

11-28-1 Marketplace Tech - Gearing up for Black Friday

When it comes to this week's holiday shopping plans, we seem to be looking at another year of the tablet. But that isn't the only shopping trend this year centered around gadgets. I'm talking smart devices. Whether it's the Wi-Fi capable smoke detector or a home-locking system that talks to your smart phone, there are an increasing number of products for sale. Not all of the stocking stuffers are totally essential, but they do give us a sense of our connected future.

11-27-1 Marketplace Tech - Talking turkey with a techie

Lots of people are probably preparing to lose sleep tonight while they worry about whether their Thanksgiving feast will come out of the oven OK. Well, we wanted to talk turkey with a techie. So we called up Scott Heimendinger. He used to work for Microsoft and IBM. Today, he's the director of applied research for the Modernist Cuisine cookbooks. And, we talk with a mathematician from New York University who unveiled a new species of drone this week that flies like a jellyfish.

11-26-1 Marketplace Tech - Social media guru Gary Vaynerchuk

Gary Vaynerchuk will make a personal video for you. He even sent a guy in Minnesota a cheeseburger once after the guy asked him for one on Twitter. The New Jersey dude's first really successful business was winelibrary.com. Now, brands like GE, Pepsi, and the New York Jets ask his agency, Vayner Media, to help with their social media mojo. And, whether you're an iPhone or an Android, one of the features that has had a lot of attention recently is voice recognition. But there's one problem: If you're speaking with accented English, your device's voice recognition won't work nearly as well.

11-25-1 Marketplace Tech - One Direction's digital direction

"Midnight Memories," the latest album from from One Direction drops today. The new album's already topped the charts in 1 countries ahead of its release. After several days of testing, New Jersey is scheduled to fully launch its new online gambling system tomorrow. After Nevada and Delaware, New Jersey will become the third to allow gambling on the internet -- as long as you're getting online within state borders. How do they tell? The digital address of your device. And, our first Techsplainer answers your tech questions.

11-22-1 Marketplace Tech - Where to get a curated experience online

Once upon a time, competition in online retailing was about being able to offer you anything you wanted. Then, it was about free shipping, one-day shipping, free returns...'nbspNow, online retailers are trying to stand-out by offering "curated lists." We give you a list of sites that offered "curated" experiences. And, it's Friday. Hope you've been paying attention to this week's tech news. It's time for another edition of Silicon Tally, Marketplace Tech's weekly quiz.

11-21-1 Marketplace Tech - All about graphene

The domain name mutualfunds.com is scheduled to be auctioned off tonight. And you might have to cash in some of your mutual fund to even take part. The minimum bid starts at one million dollars. We look at the'nbsplucrative'nbspdomain name business. Plus, we talk a lot on our show about new materials we're discovering and experimenting with, and how those materials might help us take big leaps forward when it comes to new technology. Today we look closely at one of those materials -- graphene.'nbsp

11-2-1 Marketplace Tech - 'Mythbusters' host Adam Savage

An online video shows a man running in slow motion while drunk on a treadmill recently and being slapped across the face. Apparently the slap is more likely to sober you up than a treadmill. The man sacrificing his body in the name of science was Adam Savage, who, along with Jamie Hyneman, is host of the Discovery Channel's "Mythbusters." Savage and his crew employ a lot of technology in their myth busting. And starting tomorrow they'll set out on a tech-y month-long live tour.

11-1-1 Marketplace Tech - A self-driving car town

On Capitol Hill today, the House Transportation Subcommittee holds a hearing on autonomous vehicles, or self-driving cars. Across the pond though, the town of Milton Keynes in England is already planning to have a whole fleet by 215. Plus, the ongoing fight between Apple and Samsung. And, what are the security implications of the botched HealthCare.gov roll out.

11-28-1 Marketplace Tech - The FCC's new boss

The Federal Communications Commission was started in 14, long before the internet. But more and more, it's a government organization that is expected to play referee in the online world -- and there's a new referee. Tom Wheeler used to lobby for broadcasters and telecom companies. Now he's the new chairman of the FCC. One big challenge he's facing is net neutrality -- whether internet service providers can restrict or degrade access to online services from competitors. One of the immediate things on his list, though, is the country's shrinking spectrum for our multiplying mobile devices.

11-15-1 Marketplace Tech - New gaming consoles everywhere!

While a lot of gamer talk over the next few weeks will be all Xbox and Playstation, there's been a lot of buzz this fall about a whole different way to play. Valve is a company that makes games for PCs, but also consoles and mobile devices. It delivers its games with a distribution company called Steam. Many consider Valve and Steam to be more of a big gaming tent, and in that tent is a new console called the Steam Box.

11-14-1 Marketplace Tech - Snapchat declines chance to snap up $ billion

If you want to know how hot social networks are right now, no need to look farther than self-destructing messaging app Snapchat. The Wall Street Journal reports the company recently got an offer from Facebook to the tune of $ billion. Snapchat owners apparently turned down the social network. And the website Wikileaks has leaked a new document, one that shows an evolving international conversation about intellectual property in the digital world.

11-1-1 Marketplace Tech - Killer robots!

This week a debate is heating up at the Convention on Conventional Weapons in Geneva. At issue is whether or not we will outsource to machines not only the act of killing, but the act of deciding when to kill.'nbspOrganizations like Amnesty International and Human Rights Watch are calling for a ban on so-called "killer robots." They've even got a website: StopKillerRobots.org. Sounds a little sci-fi right? Science? Yes. Fiction? Not really.'nbsp

11-12-1 Marketplace Tech - Low-tech life savers

Relief organizations are searching for survivors in the aftermath of the super typhoon that struck the Philippines on Friday. Survival in natural disasters can often be linked closely with better access to technology. And sometimes the technology is far from fancy. In the Philippines, where percent of the country's residents have access to mobile phones, simple text messaging has saved lives. So what about when cell service is down? One possible solution to keep people communicating is a so-called mesh network.

11-11-1 Marketplace Tech - Using sea snails to win the race

When we talk about building new technology, we're often talking about building it out of artificial ingredients. But as we understand our natural world better, the area of biotechnology is growing. And a person at the forefront of using biotech in everything from medical instruments to consumer electronics is'nbspAngela Belcher, professor of'nbspbiological engineering at MIT. She's been looking at sea snails and how they might help us build new technology.

11-8-1 Marketplace Tech - Life after cookies

It's Friday and that means Silicon Tally time. This week's guest is Gizmodo Staff writer Leslie Horn. And, Twitter's stock may have jumped over 7 percent when going public yesterday, but Facebook also had some key growth this week in Cambridge Massachusetts. The company has confirmed that it's opening a Boston area office not far from the spot it was born those many moons ago in a Harvard University dorm room.

11-7-1 Marketplace Tech - Justin Bieber, venture capitalist

It's important to remember that in the tech world, venture capitalists come in all shapes and sizes. And a high profile V.C. just reportedly dropped $1.1 million on a new social network for teenagers called Shots of Me. Who is this mystery man? None other than Justin Bieber. Also, this week after months of waiting, Tom Wheeler'nbspbecame head of the Federal Communications Commission. As the new head of the body that regulates all kinds of communication, Wheeler will face some big issues.

11-6-1 Marketplace Tech - The Twitter show

In honor of Twitter's'nbspinitial'nbsppublic offering, scheduled for tomorrow, today's show is all about Twitter.'nbspBells will ring, investors will line up and company leaders are hoping that the New York Stock Exchange will not repeat the NASDAQ's bungling of Facebook's IPO last year. But it won't just be Twitter's employees and potential investors who are watching. A lot of people in the tech world think Twitter's IPO is signaling an important moment for the industry.

11-5-1 Marketplace Tech - Behind a blockbuster video game

"Call of Duty: Ghosts" comes out today. And expectations for global sales of the so-called first person shooter video game are high -- like 25 million copies high. But it won't get there without a big marketing budget spent by publisher Activision. Plus, comparing today's IPOs to those from six years ago. And, new farming technology.

11-4-1 Marketplace Tech - The supercapacitor and the next energy revolution

The Obama administration has made it a priority to invest in advanced battery technology for the future. But there's another technology revolutionizing energy storage -- the supercapacitor. Also,'nbspwhy Snapchat has the potential to be the next big social media investment. And,'nbspare opting out of Facebook?