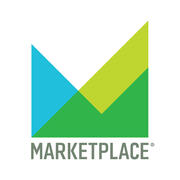 7-25-214- Marketplace- End For Red Light Cameras?

We've come to expect lousy earnings reports from Amazon, but yesterday's was beyond lousy, and the stock is 'nbspdown 11 percent this morning. Has Amazon finally reached a point where it's going to have to behave like other companies and make some money? Plus, under the Affordable Care Act, healthcare companies are required to spend at least 8 percent of premiums on actual medical care. We'll explain how these rebates work and who actually gets the money. Also, has the automated red light camera system failed to live up to its promise? The system was created to improve safety on the roads and generate income in cities across the country, but the system has been plagued with controversy and i...

7-24-214- Marketplace- Facebook's Figured Out Mobile

Facebook's blow-the-roof off earnings report shows that it has figured out mobile, and is set to dominate the mobile ad world. So how did that happen, and what comes next? Plus, in its latest earnings report, automaker GM has revealed that it expects to spend between $4 million and $6 million to compensate victims of its defective ignition switches. We consider the company's strategy in handling its massive recall. Also,'nbspTwitter released its diversity statistics yesterday. Not surprisingly, they were as dismal as those at Google, Facebook and other tech companies. So now that they know the scope of the problem, what are'nbspthese companies'nbspdoing to address it?

7-2-214- Marketplace- Big Box Target Goes Small

Fighting between Israel and Hamas has led some U.S. and European airlines to cancel flights to Israel on safety grounds. We explore how airlines decide when they should or should not fly to a given destination. Plus,'nbspTarget Corp. opened its first 'TargetExpress' store in Dinkytown, Minneapolis today. At 2, square feet it's even smaller than its 'City'nbsp Target' stores. This physical reduction reflects an expansion by the company into new markets, but why has this big box corporation decided to 'go small'? Is this part of a larger trend by big box stores to make their mark on smaller communities? Plus, how will this move impact the company's profit margin? We investigate. Also, corporat...

7-22-214- Marketplace- Is Boeing And Delta's Friendship Over?

Is inflation dead? Seems fair to say it's at least comatose. The latest numbers show little movement in consumer prices and that's unlikely to change soon. Plus, companies like'nbsp Comcast and Netflix are raking it in. So what are they doing with all that money? We investigate. Also,'nbspBoeing and Delta are in a massive fight right now over this esoteric thing called the Ex-Im bank and how much money ends up in Boeing's hands. We explain what's at the core of the fight and how it's playing out in these two companies that once had a pretty symbiotic relationship.

7-21-214- Marketplace- TSA Security Fees Increase

European leaders are angry with Russia and say President Vladimir Putin should do more to rein in the Russian separatists in Ukraine suspected of being involved in bringing down flight MH17. We examine what sanctions it would take to persuade Russia to change course. Plus,'nbspTSA security fees on airline tickets are about to go up. We explain the math behind your ticket. Also,'nbspWhirlpool is threatening to leave the EnergyStar program, unless Congress grants immunity from class-action lawsuits. How healthy, and vulnerable, is this label now?

7-18-214- Marketplace- More Users More Money

Ukraine told airlines to avoid parts of its airspace. MH17 did that, but was shot down anyway. We look at what happens when countries recommend the closure of flight lanes and how airlines handle the decision and where to fly. Also,'nbspIt's almost certain that the missile which downed MH-17 was a 7s-era Buk, or SA-11, a relic of the Cold War era that was Soviet-made, then sold off around the world via the international arms market, following the collapse of the USSR. We follow the long tail of the cold war weapons that point to the sky. And after, Twitter looks to expand the count on its user base beyond monthly users by changing its metrics to reflect tweets that are seen by people who are...

7-17-214- Marketplace- Gigantic Layoffs

Microsoft is laying off 14 percent of its staff, 18, employees. We look at how you manage a layoff process this big over that kind of time, and what effect it has on productivity and morale. Also,'nbspAmazon is preparing to launch an e-book subscription service, according to a page on its website. The service, called 'nbsp"Kindle Unlimited" would apparently give subscribers access to 6, books at a monthly cost of $1. The monthly-subscription model works well with movies but how well will it work in the book world? We investigate? Also, housing starts were down in June, and way down in the South. But as with all monthly data reports, the question is, what does this mean?'nbsp

7-16-214- Marketplace- Farmers Ignoring The Drought

Apple and IBM have reached an agreement to produce software applications exclusively for iPads and iPhones. But will the biggest impact be on the companies that are not part of the deal? Also,'nbspRupert Murdoch's reported offer of $8 billion has been turned down by Time Warner. We explain what's behind the offer. And after, we revisit the California drought, which is expected'nbspcost California agriculture a couple billion dollars this year. But it's far from a disaster. Here and in drought areas like the Ogallala Aquifer, farmers' unregulated access to underground reservoirs is tapping out a resource that can't be replaced.

7-15-214- Marketplace- The Temporary Spending Bill

Congress appears headed toward a temporary spending bill to keep the Highway Trust Fund from going broke next month. Lawmakers have been unable to agree on a long-term funding mechanism for repairing and upgrading the national infrastructure. This isn't too surprising, since Congress and the president can't seem to agree on long-term funding for much of anything. So the federal government lurches from short-term fix to short-term fix. David Gura examines the impact on government and the businesses that depend on it when governing crisis by crisis. Plus,'nbspAbbvie has at last managed to snare Irish pharma company Shire. The merger isn't about new markets or cool technology, it's about cuttin...

7-14-214- Marketplace

The markets are near record levels and individual investors who have sat out until now are belatedly joining in, an indication that the real money has already been made. But where else is there to invest in our zero-interest world? That's one big reason the markets are so high. Also, those debt-settlement scam artists who promise to help you get out of credit card debt have found a new target—students having trouble paying off their loans. Illinois becomes the first state to crack down on them today. We look at the business, and how widespread the problem is. And finally,'nbspSwiss chocolate company Lindt is buying Russell Stover. That brings up a lot for some people.

7-11-214- Marketplace- The Cig Biz Gets Bigger

Reynolds and Lorillard, two big cigarette companies, are merging. You might think that with all the bans on smoking in bars, restaurants and public spaces, the cig business would be pretty small these days. But the fact is cigarettes are still huge, including in the US. We look at what this kind of merger means for smokes. Also, the White House is announcing a program to get companies to pay their small-business suppliers faster. Apple, Honda and Coca-Cola are among the 26 companies that have agreed to pay small businesses they contract with for parts and services faster – ideally within 15 days. We ask a small business owner how much of a difference does it make if they get paid a few days ...

7-1-214- Marketplace- Growth In Airliner Sales

News that Chinese hackers broke into databases holding personal information on government employees is confirmation that your information is not safe, whether it be in a bank or a government vault. Now it's all up to the private sector to protect our information, and that's creating huge opportunities for data security businesses. Plus, Europe's troubled economies are in deeper trouble still. Today's bleak news? Portugal is possibly heading for another banking crisis while manufacturing numbers from France and Italy are simply disappointing. Deflation, contraction, recession. As Europe struggles on, we compare and contrast and ask about the impact, if any, on the U.S. Also,'nbspBoeing foreca...

7--214- Marketplace- More Jobs?

Citigroup is close to reaching a $7 billion settlement with the Department of Justice over allegations that it sold shoddy mortgages. The J.P. Morgan Chase settlement back in November was $1 billion, which raises the question: How does the Justice department come up with sich a number? Plus,'nbspAlcoa, a mega producer of aluminum, is trying to go the route that other founding U.S. corporations have gone by getting out of the commodity business it was built on and moving into more specialized products with less competition and higher profit margins. Also, the Bureau of Labor Statistics says employers are advertising more jobs. But that doesn't mean they're actually doing the hiring for those ...

7-8-214- Marketplace- The $6, Intern

After a blaze of success that propelled it into going public, the Crumbs cupcake company is going out of business. We look at the object lessons that other one-product businesses might take from the Crumbs saga. Plus, a'nbspnew report looks at grads who came out in the early days of the recession and concludes they've done just fine. They have, but only because they got in before things really hit the fan. We look behind the numbers. Also, seems Silicon Valley interns get paid a lot of money. Like, six grand a month, in some cases. What do they do to make that kind of cash, and why would any company want to pay an intern that much? We report. 'nbsp

7-7-214- Marketplace- Inexpensive Food in U.S.

Banks needing cash temporarily pawn off treasuries to get it – usually just for a day or two. The system is under strain because the Fed has bought so many bonds and also because regulations require many financial institutions to hold bonds as collateral for deals. This is causing deals to fail at unprecedented rates. Plus, Archer Daniels Midland, a major US food processor has agreed to buy a company called Wild Flavors, which specializes in natural flavorings for food products. We pull back the curtain on the business of flavor, and along the way find out'nbspabout what's in, what's out, and the tastes that are trending. Also, some foods are at recent highs, others are cheaper than they've ...

7--214- Marketplace - Fireworks and Beer

Ready to watch some fireworks this Independence Day? Even if they're banned in your neighborhood, you'll probably still see and hear a few. According to the American Pyrotechnics Association, most states have restrictions on large types of firework. So how come there are still so many things that go bang in the night? Youth Radio takes us into the black market of fireworks. And, July 4th is one of the top weekends for American beer brands. But as Marketplace's Mitchell Hartman reports shifting habits among beer drinkers may mean that won't be true for too much longer. Also, in the next installment of the series "I've always wondered", Golda Arthur looks into what it's like to be a day trader...

7--214- Marketplace- Figures It Out

The latest jobs figures from the Department of Labor show the unemployment rate fell to 6.1 percent last month. That's the lowest since 28, when the Great Recession kicked in. We explore how the jobs landscape has changed since then and what people are saying about having - or not having - a job. Plus,'nbspPresident Obama says immigration reform, if passed, could lead to $1.4 trillion in additional growth – we unpack, fact-check and explain this figure.

7-2-214- Marketplace-

Target is following other national chains in asking gun owners not to bring their guns shopping, including states where open-carry is legal. Target has been a target of both open-carry demonstrators in Texas, and anti-gun groups protesting people carrying rifles into Target stores, where 8 percent of the shoppers are women and children. We look at the cost to retailers following in Wyatt Earp's footsteps. Plus,'nbspLAUSD is backing away from its iPad for every kid policy and is opening up its classrooms to several other devices made by Google, Microsoft, etc. With hundreds of millions of education-tech dollars being spent by school districts, what does LA's move 'nbspmean for the competition...

7-1-214- Marketplace- End of the Draw

Several government agencies are making worried noises about the number of HELOCs that will come due in the next two years. These balloon payments that result from "end of the draw", when a line of credit matures, could put a great deal of stress on the economy. We explain what end of the draw is, and why it could be a problem for the US. Also, Yahoo is saving the cult sitcom "Community", by announcing it will pay for the show's sixth season. We look at how "Community" fits in to Yahoo's plans to be a content provider and its ability to compete in this area.

6--214- Marketplace- Facebook: Are You Okay?

The Supreme Court rules the ACA's contraception provisions violate a federal law protecting religious freedom in the case of two challenging corporations. The court restricts the idea of religious liberty to corporations of a certain kind: closely held corporations, the vast majority of which are individuals or small family businesses. Some, though, are large: Hobby Lobby, one of today's plaintiffs, is family owned and employs nearly 2, people. Also, the revelation that Facebook has been manipulating the feelings of its users revealed the existence of its data science division. We look at what the division does, why it's so important to Facebook, and why knowing so much about your feelings i...

6-27-214- Marketplace- Ukraine's Monumental Deal

Ukraine signed a historic trade deal today with the European Union. An accord with the EU was rejected last year by former president Viktor Yanukovych in favor of a deal with Russia.'nbspThe backlash sparked his ouster, fighting between pro-European and pro-Russian Ukrainians and Russia's annexation of Crimea. We look at what's in the EU Association Agreement'nbspand what it will mean for Ukraine in terms of trade, jobs and exports. Also, did anyone else have trouble watching the World Cup US-Germany game online? Why does ESPN's online streaming choke for US viewers at the worst possible time during the World Cup? We investigate the "peak" problem. 'nbsp

6-26-214- Marketplace- World Cup Underpants

General Motors is recalling some Chevy Cruze sedans because of a potential problem with the airbags. The Cruze is GM's best-selling vehicle in North America, and this is just the latest in a string of GM safety issues. Is this the tipping point where the recalls start hitting GM's bottom line? Plus, the Office of the Comptroller of the Currency yesterday released a study showing that banks are making riskier loans. They're making them indirectly to individuals in the form of auto loans, and directly in the form of so-called covenant-lite loans. We look at what these loans are, why they're risky and what it means for the economy. Also, sponsors pay big money to put their names on team gear. S...

6-25-214- Marketplace- Oily Cracks

The US economy shrank at an annual rate of 2. percent in the January-March quarter, according to the latest figures from the Commerce Department. Its estimates a month ago indicated the first-quarter contraction was just one percent. We explore the limited significance of the latest gloomy figures in the current climate of optimism. Also, turns out there may be a crack in the U.S. ban on oil exports, something producers in fracking regions are currently lobbying for. And the ultralight oil produced by fracking is what's seeping through that crack. Fracked oil is so light that refineries aren't set up to handle it, intensifying a surplus that already exists because of high production. We inve...

6-24-214- Marketplace- Politicians Definition Wealth

A new Brookings report out today suggests that the crisis surrounding student loans may not be what we think it is. The report is based on data from the last 2 years and says that certain areas are worse than others. Graduates, for example, are in tougher spots than undergraduates. We look at where the problems with student loans are most acute. Plus, the Export-Import bank, whose charter is expected to expire at the end of September, faces a dire future as both the White House and Republicans call for its end. What is it and what are its main functions? We explain. Also, we look at how'nbsppoliticians talk about wealth when they talk about wealth: Did you work your way up, did you earn ever...

6-2-214- Marketplace- A Carbon Tax?

The White House hosts a Summit on Working Families today, to draw attention to the fact that the US actually has a pretty poor record on paid family leave. It's an important issue in an election year. But to ensure public attention, the summit comes with its own celebrity guest- Mad Men's Christina Hendricks. She will probably get the attention, but there are some real issues here. Plus, Henry Paulson, the prominent Republican and former Treasury Secretary, says global warming will be a bigger crisis of its kind than the financial crisis, and it's time to adopt a carbon tax. Economist Paul Krugman says sure, but politically that's not going to happen. Do you support "second-best" solutions? ...

6-2-214- Marketplace- Monet's Lilies

The federal government's pressure on for-profit colleges that take in billions in federal student aid is close to claiming its first victim. Corinthian, which operates Everett College and Heald College among others, is nearly out of money after the government put a hold on federal grants for its students. The entire industry is sagging. If you're not almost out of money, for $5 million you can own Monet's "Nympheas," one of his most famous water lilies paintings. Or for'nbsp$14.5 you can own a Nympheas coffee mug.'nbspMonet's lilies are one of the biggest art franchises ever. But just how big? We investigate. Also, Germany's Siemens and Japan's'nbspMitsubishi Heavy Industries sweetened their...

6-1-214- Marketplace- Rowling Out

The World Cup is taking steps to provide more commercial breaks for advertising. How does advertising work in a giant sporting event that features continuous play except for halftime and flops? Plus,'nbspAmerican Apparel's board of directors forced out CEO and founder Dov Charney. It's the latest parting with a problematic CEO, from Men's Wearhouse to Groupon. 'nbspWhat calculations and strategy are used when it's time to dump your company's founder? Also, JK'nbspRowling's new book "The Silkworm" is out today.'nbsp Amazon is in a dispute with Hachette, her publisher, and has removed pre-order buttons for her book and those of other Hachette authors from its site. Walmart and some independent...

6-18-214- Marketplace- Whip Into Action

The House elects its new majority leader Thursday, and Kevin McCarthy is expected to win. He'd be the No. 2 person in the caucus, responsible for helping to set the agenda. But the leader has another role that might be even more important: raising money for the party and colleagues, something the recently deposed majority leader, Eric Cantor, was very good at. Plus, millions of recalls are issued every year, but only a fraction of car owners come in for the fix. Why? We look into possible problems on the dealer end, and possible problems on the consumer end. Also, the US Patent office has ruled the Washington Redskins' name disparages Native Americans and says the team's federal trademarks f...

6-17-214- Marketplace- Lets Call The Whole Thing Off

Consumer Price Index, CPI, is up, but the Fed, which meets tomorrow measures inflation in a different way. Deflation. Inflation. Let's call the whole thing off. Then,'nbspNetflix plans to stream some of its shows, including Breaking Bad and Orange is the New Black, in 4K Ultra HD. But not a lot of people have the ability to watch ultra HD right now. However, this is where the Next Big Thing begins. What's the strategy for taking us as'nbspconsumers of content, hardware and technology, to the next level? We look at the shape of things to come. Also, a'nbspfamous baseball player dies of cancer from chewing tobacco. We look at the smokeless tobacco industry, where sales are up'nbsp

6-16-214- Marketplace- Starbucks Ups The Ante

Amid the conflict in Iraq, the international benchmark for oil prices has hit a recent high. We look at what is known as the "comfort zone" as well as how traders factor in a risk premium into their decisions. Plus, Starbucks is upping the ante for low-wage workers by offering partial or full online tuition as ASU. In doing so, the competition to work at Starbucks is going to increase—which may be precisely the point. Also, the Supreme Court today'nbsp declined to hear Argentina's appeal over its bid to avoid paying $1. billion to hedge fund creditors. The claim stems from the country's historic 21 default. Argentina is now on the hook to pay up in full and warns this could lead once more to...

6-1-214- Marketplace- Priceline Negotiates Reservations

The extremist group that recently seized control of Mosul in Iraq is reported to have bagged $42 million from banks in the oil-trading city. ISIS also levies "taxes" on people in the areas it controls. We look at how ISIS functions as a financial entity, where it get its money, and what the group spends it on? Plus, Priceline is becoming even more of an all-services booking agent as it acquires Open Table. First innovators like Priceline undermined their competition - travel agents - and now their platforms are expanding to simply take their place. What other company has followed this model? In the case of Open Table, Priceline is getting not just a new business - restaurant reservations - b...

6-12-214- Marketplace- Twitter Cans it's COO

Twitter canned its COO today and said it may not need one afterall. Only 6 percent of Fortune 5 companies have one. So what's the job of a COO? Plus, Amazon's getting into music streaming now. It's gone down the video streaming route before too. Which raises the question, just what kind of company does it want to be? Also, the average size of a new single-family home in the U.S. continues its upward march… now eclipsing 2, square feet. Compare that to the average 4 years ago… just 1,5 square feet. We explain the economics behind the trend – there's a much better margin in supersized homes.

6-11-214- Marketplace- Macon Prospects

In an unexpected turn of events, House Majority leader Eric Cantor (R- VA) lost the Virginia Congressional Primary last night to Tea Party opponent David Brat. In an even weirder turn of events, Brat and his Democratic challenger, Jack Trammell, who will also be vying for the seat previously held by Cantor, are both professors at the Randolph Macon College in Ashland, Virginia.'nbspWill having two candidates in one of the most high-profile congressional races mean a boost for Randolph Macon? We offer a mini profile of the school and it's jump into the spotlight.'nbsp

6-1-214- Marketplace- An Oil Company and its Drones

Iraq's war agains internal militants is hurting its oil production, but overall production is okay. OPEC, the Organization of the Petroleum Exporting Countries, hopes Saudi Arabia will keep its pumps on 11 million barrels more a day to make up for Libya and Iran. Longer-term, OPEC is still looking at a worldwide glut that could force its members to cut back. Plus, nutritionists want WIC, the program for pregnant women and mothers with small children, to stop promoting white potatoes as a vegetable. There are, like, actual vegetables that deserve more notice. Potato growers aren't amused. Also, BP has just got permission to use drones for its oil operations in Alaska- this is the first govern...

6--214- Marketplace- The Uber Investment

President Obama is making big news about changes that will make but a small difference in the student loan debacle. But who will these changes help? And by how much will it help them? Plus, Time Inc. is going at it alone after having been spun off from Time Warner. The biggest-selling magazine in the company's stable of publications is People. But the celebrity magazine industry, like all print media is facing declining sales. So how do People and other celebrity magazines keep up their sales and future-proof their industry? Also, the latest venture-capital investment in Uber has put the car-service algorithm's'nbsppaper value at more than $17 billion. Who's investing in Uber? And why would ...

6-6-214- Marketplace- Sweet News

Tesla is trying to get its showrooms in New Jersey re-opened with legislation that argues that car dealerships are really repair shops. Teslas don't require a lot of repairs and maintenance, ergo sum, a Tesla showroom doesn't threaten traditional dealers. Except, maybe, by revealing their real business model. In sweeter news, today's National Doughnut Day! The celebration was begun by the Salvation Army in 18 to raise funds for people in need during the depression era. We report on the intersection of poverty and America's favorite breakfast treat. Plus, UPS is delivering 6-pound bricks of Restoration Hardware catalogs, The Complete Set, including a one-page statement of sustainability impac...

6-5-214- Marketplace- The Double Negatives

The European Central bank has put in place a "negative interest rate" policy, in hopes of stimulating its economy. We explain what a negative interest rate actually is, and how it will affect the Eurozone economy and that of trading partners like the US. Plus, new data shows the number of American homeowners who are underwater, owing more to banks than their homes are worth, continues to decline. We explore what that means for homeowners and the economy as assets increase and homeowners regain mobility.

6-4-214- Marketplace- Labor Movement, Shmabor Movement

Word is that the head of the Cleveland Clinic, Delos "Toby" Cosgrove, is on the short list to be the new boss of the Department of Veterans'nbspAffairs. The VA system has more in common with the renowned Cleveland Clinic than you might think, despite its recent problems. We look at some of the similarities between the two organizations. Plus, the protests and appeals of Walmart workers are a far cry from the labor movement that organized the country's major industries many decades ago. The reliance on protests and publicity just goes to show how limited labor organizers have become, and how difficult it is to organize low-wage industries whose workers can't afford to risk their jobs. We'll a...

6--214- Marketplace- How to Vogue

A national poll shows there is broad public support for the EPA clean up of coal-burning generating plants. But the EPA's proposal does not eliminate coal. In fact, coal would still power percent of electricity generation by 2. What the rules are likely to do is move utilities to do what they're already doing for business reasons- eliminate their most inefficient, therefore most polluting, plants. Then, Conde Nast is getting into the business of teaching. The renowned media company that already teaches a Vogue fashion course in London is working with universities to create accredited certificate programs. We 'll take a look at the range of knowledge they might impart: from Wired to Golf dige...

6-2-214- Marketplace- Facing the NSA

Carbon must be reduced by some baseline, and the EPA has settled on the year 25. We look at how 25 gives utilities a head start in meeting carbon reductions that in fact are pretty immediate. Plus, the NSA is collecting a huge number of photos and is relying heavily on software to complete their facial recognition project. We take a look at efforts to develop that software, how good is it right now and how much effort is going into perfecting it. We also ask, to what extent have commercial developers done the NSA's work for them? Also, the Bureau of Labor Statistics doesn't count those jobless for 27 weeks or more as unemployed if they haven't looked for work in four weeks. Wait, what? They'...

5--214- Marketplace- Ballmer Wins the Basketball

President Obama announced Veterans Affairs Secretary Eric Shinseki's resignation earlier today. That solves some of the political fallout, but the problems at the VA remain- doctor staffing is still too low and waiting times are too long. So how do we fix those? Plus,'nbspTech titan Steve Ballmer has won the bidding process to buy the LA Clippers. What will the eventual new owner get ? Among other things, he'll have the ability to sell lucrative television rights to the team's games as well as having somewhere to park all his money.'nbsp

5-2-214- Marketplace- Relish the Hot Dog

The latest figures show a 1% contraction in the first quarter of this year- the economy's worst performance in three years. But should people despair over a poor GDP figure? Why do we place such importance on the GDP? When it comes to assessing the nation's well-being, can you pretty much choose your indicator? Also, Google release a diversity profile of its work force, showing how male-dominated the company is, with few women and even less blacks and Hispanics. How does this revelation matter for the U.S.'s innovation center? Plus, it suddenly seems that everyone wants a piece of Hillshire Brands, the maker of Jimmy Dean sausages and Ballpark hot dogs. Tyson Foods is out with a $6.1 billion...

5-28-214- Marketplace- Self-guided Cars and a Universal Translator

In a long- awaited report, the Federal Trade Commission today called for consumers to have more control over their personal information. The FTC wants Congress to consider legislation restricting the way data brokers can use the information they gather from "online" and "offline" sources. For example: What consumers buy, their social media activity, magazine subscriptions and political 'nbspaffiliations. In this episode we look at how the data brokers operate. Also, Google recently introduced a prototype for their self-driving vehicle. Generation of Americans have experienced driver's-ed as a rite of passage, sitting behind a wheel while a driving instructor with his own set of controls yell...

5-27-214- Marketplace- Zappos to a Job

The online retailer Zappos has done away with traditional job postings, in favor of an internal social network which potential candidates must join. Although Zappos isn't a very traditional company- they did away with job titles last year- we'll look at the challenges companies face when hiring and how that process might be changing. Plus, chicken-producer Pilgrim's Pride is making a hostile takeover bid for sausage supremo, Hillshire Brands. Pilgrim has boasted of wanting to create one big "protein-focused" company. In an age where Walmart style behemoths dominate the grocery sector, food producers like Pilgrim's Pride see the advantage of size as they deal with the chains and seek market s...

5-26-214- Marketplace - Delivery room economics

One in three babies are born by Cesarian section in the U.S., but the rates of C-sections vary widely by state, and even by hospital. Gigi Douban reports on how a call by the American College of Obstetrics and Gynecology for fewer C-sections may play out. Meanwhile, Facebook has just announced new gender options. Users can now change their profiles to identify as transgender, transsexual, trans-feminine and many more there are a lot of options. And for companies, making the choice to recognize, and, even showcase different lifestyles is becoming popular. And, Marketplace guest host David Gura talks about beer and business with Steve Hindy, co-founder of The Brooklyn Brewery.'nbsp

5-2-214- Marketplace- The Power of HUD

The president is naming his new pick to be the head of Housing and Urban Development, Julian Castro, currently the San Antonio mayor. And while HUD is something of a giant bureaucracy, it has less influence than you might think over housing in the U.S. We look at the limits of HUD's power, and the tools HUD has to help the housing recovery. Plus,'nbspHewlett-Packard is cutting thousands more jobs. Is this founder of Silicon Valley at the stage of life where it's best strategy is cutting jobs to prop up profits as long as it can? Or can it, um, re-invent itself? Also, online retailer Amazon'nbsp dislikes a book critical of its founder. It now lists the paperback edition of author Brad Stone's...

5-22-214 - Marketplace - Hasta Pasta, Ragu

As Sears Canada today posts its steepest fall in quarterly sales in almost five years, we look at why Canada has proved such a difficult terrain for US businesses. Plus, Unilever is selling its Ragu brand to a Japanese conglomerate, the latest passage for the spaghetti sauce that brought Italian cooking into the mainstream in the U.S. We look at the cultural and culinary history of Italian-American food and its banner sauce (which is in fact a marinara, not a ragout). Also, new census figures say 7 of the 15 fastest growing communities in the U.S. are in Texas – places like Cedar Park, Frisco and San Marcos. But that growth doesn't necessarily translate to wealth. In San Marcos, the median h...

5-21-214- Marketplace- The Growing Ad

Russia and China have struck a big deal that assures Gazprom a very big market in China for many years to come. We explain what Gazprom is and its strategy as a state-owned enrgy giant. Plus, Google may be planning to put ads in unusual places like thermostats, glasses, watches and refrigerators because it hopes to put its operating systems into the places as well. But peopl are already tuning out ads on their devices and TVs. So how hard will it be to ignore an ad when it becomes a bigger- and unavoidable- part of your daily routine? And should the ad industry be worried? Also, GM's growing recall list no includes another 2,+ vehicles, bringing the total number recalled by GM in U.S. this y...

5-2-214- Marketplace- The Blizzard Moves to Manhattan

The White House is touting its record of bringing foreign investment to the US. We evaluate the claims and explain the many factors at play when it comes to insourcing and outsourcing. Plus,'nbspDairy Queen comes to Manhattan – what does the arrival of heartland America mean to the island of Duane Read, Carvel and Tad's? Also,'nbspGoogle is buying Divide, a New York-based startup. Divide does just what it says on the tin: it allows users to separate work and play on their mobile devices. Useful for businesses because they're able to better secure and control the work side of their employees mobiles. Better for individuals because they can secure their personal data. 'nbsp'nbsp

5-1-214- Marketplace- Coffee Rust

The deal has been struck. AT'ampT announced it will aquire DirecTV for approximately $4 billion. We unpack all the pieces in play in this AT'ampT-DirecTV deal, and look at the sales job the company will have to do for regulators. Plus, Attorney General Eric Holder charged members of the Chinese military with "economic espionage." We look at the reaction following Monday morning's public'nbspannouncement. Also, the U.S. is stepping up efforts to help Latin American coffee farmers fight a fungus called "coffee rust" that has been devastating coffee crops throughout the region. Finally, USAID today is announcing a $5 million partnership with Texas A'ampM's World Coffee Research center to tackle...

5-16-214- Marketplace- Breadsticks or Biscuits

The co-head of Deutsche Bank told his traders to stop being 'boastful, indiscreet and vulgar'. An interesting admission – but is it a realistic demand? Or is he really just asking them to take it offline? Plus, if you had Red Lobster on one side of the street and Olive Garden on the other, which one would you choose? And if you owned both those casual-dining chains, which would you choose to keep? Darden has decided to sell Red Lobster and revamp their Olive Garden franchise. We investigate.'nbspAlso, a'nbsprecent review of sales per square foot of U.S. retailers found Apple at the top of the list. Makes sense given how pricey its items tend to be. Ditto with Tiffany, which came in at No. . ...

5-15-214- Marketplace- The Report Card

The starting point of the F.C.C.'s current rule-making is the apparent need for rules. And a starting point for that is Netflix alone comprising more than a third of all internet traffic because of streaming video. What's the effect on the system from giant users like Netflix and YouTube? Plus, the NCAA announced its plans to penalize more than colleges for poor academic performance by their scholarship athletes. All are relatively small institutions, none in the wealthy power conference, and many are historically black colleges. We look at how the how the NCAA's academic support for athletes works. Also, Jill Abramson was let go yesterday as the executive editor for the New Yor Times. But b...

5-14-214- Marketplace- 21st Century Infrastructure

An insurance company's suit against Chicago's wastewater management system may be a harbinger of insurers forcing institutions and businesses to consider the effects of climate change. Plus,'nbspPresident Obama speaks today about the "need a 21st century transportation infrastructure" today, near New York's Tappan Zee Bridge. Earlier this year, the transportation secretary did a Midwestern tour to tout infrastructure needs. It's clear infrastructure is a political crutch these days, but that masks just how bad the nation's infrastructure problems are. Also, we seem to be having a privilege moment. An essay on "check your privilege" written by a Princeton student has grabbed the national atte...

5-1-214 - Marketplace - Google Yourself

An EU ruling on privacy has big implications for Google and other search providers. We as what does the ruling means for Google's operations in Europe, and what it might mean for other providers on that side of the pond. Also:'nbspRetail sales were disappointing, and maybe even surprising. Why the monthly retail sales number isn't all that the market cracks it up to be. Finally,'nbspFHFA head Mel Watt gave his first speech today, and it look as though he wants to open up the mortgage market a bit. We unpack what the change in direction will mean to the housing recovery.

5-12-214- Marketplace- The Center Aisle

The FCC is considering rules that would allow cable companies and other internet providers to strike deals with high-volume users like Netflix. We look at why shouldn't the internet simply be regulated like a public utility? Plus, packaged food company Hillshire Brands announced it would acquire Pinnacle Foods for $6.6 billion today. This represents a battle for the center aisle of the supermarket. We report on how our buying patterns have changed when it comes to shopping in the center aisle, and what companies are doing to grab that market and make us buy more. Alos, this is television's Upfronts Week where the networks unveil their new offerings in New York.'nbsp It's evolved into a major...

5--214- Marketplace- Beats of Smart Underwear

Apple is in talks to buy Beats, known for its trendy- and expensive- Beats by Dr. Dre headphones. IF it goes through, this would be Apple's biggest acquisition at a reported $.2 billion. But Beats doesn't just make headphones. We look at Beats the company, its produts and services, and what it could offer Apple if te deal goes through. Plus, the breakdown of merger plans between Publicis and Omnicom is a reminder of how difficult it can be to execute a merger of equals that has the goal of a 5-5 arrangement. We investigate. Then, smart underwear! A hospital in Greece now gives some patients with COPD biometric underwear to monitor "six clinical indicators and transmit data back to the hospit...

5-8-214- Marketplace- Housing Market Mojo

FedEx says it will charge by the size of a package into account when figuring out shipping costs. Bulky but lightweight items'nbsp will get more expensive to send. We look at all the ripple effects a change like this can make, everything from how consumers might modify their buying habits to how big shippers like Amazon might consider more efficient packaging. Plus,'nbspJanet Yellen feels pretty good about most of the economy, except for housing. Activity in this sector has been disappointing, she said, and many economists agree. We report on what it would mean if the housing market can't find its mojo. Then,'nbspwe follow up on listener questions about her story on people who spend time in ...

5-7-214- Marketplace-

Alibaba filed its IPO yesterday. But it hasn't chosen an exchange yet, and the competition between the hot favorites, NYSE and the NASDAQ, will likely be intense. But why do they really care?'nbsp Sabri Ben Achour reports on how much money an exchange makes from a big listing like Alibaba, and how it profits in other ways. Plus,'nbspStanford University is the first major university to divest itself of carbon-producing fossil-fuel investments – but only coal. Can coal producers be isolated when coal still generates nearly 4 percent of U.S. electricity and is integral to many other industries? Then,'nbspCoca-Cola has quickly abandoned an ad campaign whose tagline was "You're on Diet Coke," aft...

5-6-214- Marketplace- Weatherman vs. Climate Scientist

TV weathermen are the most common contact most Americans have with meteorology and climate, but the consensus on climate change is significantly lower than among them than climate scientists. What is it about the TV meterologist industry? Plus,'nbspBayer has acquired Merck's over-the-counter consumer pharmaceutical business, and is focusing on developing new drugs. We look at the difference between these two businesses: OTC and Rx, and the advantages of being on one, rather than the other (or even both). Finally,'nbspformer PayPal Executive Rakesh Agrawal sent a Twitter message to a friend that criticized a colleague. It went out to 11, people. 'nbspHe then sent a series of Tweets threatenin...

5-5-214- Marketplace- Diversity Gaps Among Teachers

Target finally booted its CEO but any new CEO will face more problems than just the aftermath of a giant credit-card breach. The stylish discount store is losing sales to people who never go in a store. What's a new CEO to do? Then, right when it seems that we need computer security more than ever, Symantech's CEO announced in the Wall Street Journal that "antivirus is dead." Stacey Vanek Smith reports on the demise of antivirus as a computer security measure and what is taking its place. Plus, new reports from the'nbsp Center for American Progress and the National Education Association say U.S. teachers are nowhere near as racially diverse as their students.'nbspAlmost half the students att...

5-2-214- Marketplace- The Spidey stakes

OK, so the top line on the jobs number looks pretty good, but it's clear that for the most part, wages are stagnant. And wage growth is an important part of the economic growth equation. Sabri Ben-Achour reports on why wages are still flat, and what it will take to get them a-risin'. Plus,'nbspSpidey hits the big screen today, and, there is lots riding on the $25 million investment by Sony.'nbsp We're gonna get beyond the Hollywood-is-all-about-tentpoles angle and look at the degree to which movies have become companies unto themselves, and what's at stake if they botch it.'nbsp In Sony's case, a hedge-fund predator at the door, for starters. 'nbspAlso, this week Georgia governor Nathan Deal...

5-1-214- Marketplace- The silver android

Google has decided it can no longer just give away its Android operating system. Mission 1 is accomplished: Android phones dominate the smartphone market. But the Android's money-making ability has escaped from Google. Google now wants to get back the benefit of owning Android by creating a premium operating system, in some ways a proprietary operating system, Android Silver. Also, the International Monetary Fund is giving Ukraine a 17 billion collar loan. How does the government decide how to allocate funds when parts of the country are no longer effectively under its control? Then, on the heels of a strike by truckers working out of ports in Los Angeles and Long Beach, we look at the perso...

4--214- Marketplace- China's (not) 1

China is rejecting a World Bank report predicting it will pass America as the world's biggest economy. The reason? The Chinese government believes having the 1 title could put it under pressure to make compromises it may not want to make on its currency, climate change and trade. Plus, the Fed, which has been operating with four governors instead of its usual seven, will be down to just three by the end of May if the increasingly cantankerous Senate doesn't act on new nominations before then. We explain what it means for the Fed to be working without a full bench. Also, when buying a sports team requires a buyer with so much money it doesn't matter to him, how do you actually figure out a pr...

4-2-214- Marketplace- NBA and Texas setbacks

Sterling's made out to be a big deal, buying influence from the likes of the NAACP. In fact, he spreads a modest amount in charitable contributions among dozens of community groups, which in return for a $1, check every year are happy to attend his annual charity luncheon and bestow humanitarian awards on him. How central to local philanthropy are donors like Sterling and networks like his? Plus,'nbspTexas got a setback today when the Supreme Court ruled the EPA can order states like Texas to cut emissions in order to reduce air pollution in downwind states. But another milestone today was the holding company of Texas's largest utility declaring bankruptcy. Nearly 1 years ago TSX was taken p...

4-28-214- Marketplace- The Big-sMack

The NBA operates a bit like McDonalds – the owners of the teams are basically franchisees. And the franchisees run the NBA. So could the other owners oust Sterling because he threatens their bigger business model? Plus, high school graduation rates in the U.S. have hit a new high, 8 percent, after a nearly decade-long campaign to raise graduation rates. What was done to raise the rate, and how valuable is the degree that more teenagers are getting. Also, new U.S. sanctions target the head of the state-controlled Russian oil giant Rosneft. We explain how U.S. and multi-national companies with U.S. ties, including BP, Exxon and Shell, are finding themselves affected by the move, and what optio...

4-25-214- Marketplace- It's a real beauty

It was reported that Alibaba would be adding new shares to an impending deal that would push its IPO to $2 billion making it the largest IPO- ever. Marketplace's'nbspSabri Ben-Achour picks apart why Alibaba might be worth this much. Plus, there's growing criticism over the Dove Campaign for Real Beauty. A recent ad has been called "patronizing" and Dove's "most bulls**t ad yet." Mitchell explains the controversy, and looks at whether Dove/Unilever expected - and will even benefit from - this outrage. Then,'nbspOregon waives the White Flag and turns its exchange over to the Fed model, because fixing it would be just too expensive.'nbsp Maryland is also a mess, so it's taking the Connecticut m...

4-24-214- Marketplace- The proposals

The FDA proposed new rules on e-cigarettes, extending its reach to a fast-growing industry which has so far had no oversight. Among the new regulations comes a ban on the sale of e-cigs to minors, but not on internet advertising. So what's next for the industry that's already lobbying hard to soften the most restrictive/ costly regulations. 'nbspThe FCC aill also be proposing new rules on Internet traffic that would allow broadband providers to charge companies a premium for access to their fastest lanes. Where are we in the process of addressing this problem and how will the money likely shift as a result of the proposals? Plus, as Northwestern University football players wait to vote for o...

4-2-214- Marketplace- MyNYPD

A new government report reveals that thousands of employees of the Internal Revenue Service got bonuses or time-off awards despite being disciplined for misconduct – including tax compliance problems. How could this happen and what are the criteria'nbsp for determining awards for government employees? Should they be revised? Plus, Valeant's acquisitions have had a particular focus: companies that produce "medical aesthetics" products that smooth and clear facial skin – Botox and similar paralyzers, Restylane and similar fillers, and lasers. This care is a fast-growing business, and Valeant now has one sales force to sell all these products. Also, the NYPD's newly created Twitter hashtag MyNY...

4-22-214- Marketplace- Man U-p

Marketplace's David Gura sums up the case between braodcasters and the firm Aereo and explains why it threatens to upend the way people consume television. Plus, the world's greatest football team, Manchester United (which is listed on the NYSE and will report earnings Friday) has sacked its brand new manager after less than a season. David Moyes'nbsp performed so poorly, and pissed off shareholders, supporters and players so effectively that he had to go. Why don't companies move with this kind of alacrity against executives who fail to perform? Sabri Ben-Achour reports. Also, there are reports that Nike is making layoffs in its Fuel Band manufacturing plant, and might be exiting the wearab...

4-21-214- Marketplace- Shipping news

President Obama will visit East Asia this week – stopping in Japan, Malaysia, the Philippines and South Korea. All these nations have territorial disputes with China.'nbspThe president has repeatedly promised a military and diplomatic shift of focus to the region. How much has been spent so far on the "pivot" and is it real? Plus, last week, the deadliest avalanche to rip through Mount Everest killed 1 sherpa guides. It's prompted the sherpas to ask for better compensation, and threaten a strike, just as the climbing season begins on the mountain. Krissy Clark looks at the central role of the Sherpas in Mount Everest's climbing industry. Then , two railroads are scrambling to comply with a f...

4-1-214- Marketplace- The solar blade

With spring in full swing across the US, economists are looking forward to a busy home-buying season. One factor that might push people to buy – the high cost of renting compared to owning.'nbspSince the financial crisis, people who hold a mortgage have been spending less on housing than people who rent. But that's beginning to change, as Adriene Hill reports. Plus,'nbspGillette is said to be close to unveiling a new razor with a blade that rotates on a ball hinge, the latest innovation in the high-end battle for the dollars men spend on grooming. The thing looks like a Dyson vacuum cleaner, and it's enough to make you wonder… how do Gillette and others go about convincing men that this is s...

4-17-214- Marketplace-

Goldman Sachs announced an 11 percent drop in profit today… and it's stock went up one percent. This happens all the time in the financial world: a company's shares move in opposition to its earnings results. Why? It's all about the investors' expectations, and how the company matches up to them. Mark Garrison explains how those expectation s come about. Also, companies in sectors from telecommunications to banking to healthcare are employing a new technique to shield themselves from lawsuits – adding a provision to their terms of service to say by using a service or buying a product or even liking something on Facebook, consumers agree they can't sue the company. We look at how widespread t...

4-16-214- Marketplace- Loans, summits, and $5 million

Whether banks have posted profits or losses this quarter, the data suggests that people are getting better at paying back their loans. Dan Bobkoff looks at what's led to the overall improvement in creditworthiness for consumers. Then, the White House hosts a summit of deans from top biz schools today to talk about educating the leaders of the future. The event is in the lead-up to, you guessed it, another summit in June, that one about Working Families. We ask what comes of these confabs, and what real utility they provide. Plus, former New York mayor Michael Bloomberg is committing $5 million to creating an anti-gun voting operation. This is on top of $5 million to fight coal-burning plants...

4-15-214- Marketplace- Testing day

As consumer prices increase more than expected, we look at what's becoming more expensive (food, rents) and why – as well as asking who this will impact the most. Plus, tomorrow the College Board will release "extensive sample items" for the newly designed SAT. The revised test obviously affects students, who will begin taking it in the spring of 216. But how about the multi-billion dollar test prep industry? We take a look at how they're preparing for the changes. Also, Russia's'nbsp Finance Minister is warning that his country's economy could see zero growth this year because of the backlash over Russia's annexation of Crimea.'nbsp Russia has seen capital flight of $6 billion in the first ...

4-14-214- Marketplace- Saved by the spring

Saved by the spring - retail sales increased 1.1 per cent in March, the biggest jump since September 212.'nbsp This might be pent-up demand from a difficult winter, but what's the story behind the figures? When both the job market and wages are still weak, Mitchell Hartman looks at where the money's coming from. Also, a'nbspnew report from the U.N.'s climate panel says we've got 15 years to turn things around or potentially really suffer the effects of global warming in the future. This is the starkest call for action yet, but the report also illustrates why calls for this kind of action are so hard for people to process. 'nbspPlus,'nbspMaxwell House coffee is getting a makeover today, but i...

4-11-214- Marketplace- Kathleen Sibelius resigns

The President has picked his budget adviser Sylvia Burwell to replace HHS Secretary Kathleen Sibelius. She's the second director of the Office of Management and Budget to ascend to a higher position in the administration with Jacob Lew as her predecessor). What is it about the OMB – one of the wonkiest spots in a wonky town – that makes it such a good proving ground? Plus:'nbspWalmart is challenging Whole Foods with a new line of organic foods with sharply lower prices. But this isn't meat or produce, its processed foods like spaghetti sauce and pasta. And therein lies the challenge: ain't much organic wheat grown anywhere. Where you going to find commodity volumes of organic commodity grain...

4-1-214- Marketplace- Malaysian Greek tragedy

The search for the Malaysian jet goes on, and at great expense. This is less about the 777 that disappeared, and more about all the other 777s that are still flying: investigators need to protect all the other people that are traveling in these jets every day. That means they need to know what went wrong. And they'll do and spend whatever it takes to find out. Plus:'nbspAfter a four year absence, Greece is back in the international sovereign debt market. Despite the country's economic woes, investors are flocking to buy its five-year bonds. In the current low-interest environment, a yield of just under 5% is proving tempting to buyers with short memories and little fear of "haircuts". Also, ...

4--214- Marketplace- Sachs, fonts, and tech

Goldman Sachs considers shutting down its private trading exchange as publicity about high-speed trading and talk of SEC investigations draw attention to the bank. The bank will consider how it profits/benefits from the private exchange versus the cost of scrutiny and negative attention. Are the calculations similar to those in its decision to sell its commodities trading business?'nbspAlso, the break-up of a graphic design duo has resulted in a lawsuit of $2 million – over fonts. Tobias Frere-Jones and Jonathan Hoefler worked together for 15 years to create some of the most famous and ubiquitous fonts around– used by GQ, Martha Stewart, the New York Jets, and Saturday Night Live. They won a...

4-8-214- Marketplace- Jolts and lawsuits

The "Job Opening and Labor Turnover" survey out today says employers advertised 4.2m jobs in Ferburaury, the highest figure since January 28. It also showed that more people are quitting their jobs. We investigate what kind of jobs are being posted and the workers leaving their jobs. Plus: Employees of some of the biggest tech firms, incliding Apple and Google, have accused their employers of colluding to prevent workers from being hired by their rivals and are asking for $ billion as part of a class-action law suit. The ecidence against the companies is pretty damning. So what impact is this lawsuit going to have on wages in the industry and what does this say about the complexities of hiri...

4-7-214- Marketplace- Amazon Fresh

Tomorrow Obama signs an EO meant to help close the wage gap for federal contractors. Of these contractors, woman earn 77 cents on the dollar compared to men. In this episode, we investigate who these women are and what they stand to gain. Also, with the Nasdaq sliding we look at the Tech sectors value and what it means to the overall economy, considering it doesn't produce jobs. Plus: Amazon's created a device called Dash that can speed your oredering of groceries from Amazon Fresh, if you happem to be one of the few people who uses Amazon Fresh, which raises the question: Why do tech companies find it so challenging to be grocery stores? Afterall, some grocery stores already deliver and hav...

4-4-214- Marketplace-

The goal is always the same – so-called 'full employment. But what would that actually look like? And what sort of jobs would predominate? Also, 'nbspNest's software failure shows that even the most high tech companies still rely on humans when everything fails, and for many wireless product firms, the human back end of their operations is considerable. We report on the manpower costs of providing a non-human product. Plus:'nbspWhen late night hosts change, everyone wants to know who the new guy (or gal – one day) will be. But what about the band? Mark Garrison reports on the way the late night bands are chosen, and what elevation to that esteemed slot can mean. 'nbsp'nbsp

4--214- Marketplace- The ups and downs

Overdraft fees used to be a huge source of revenue for banks, then came the crackdown that required consumers to opt in to overdraft protection, and banks took a hit. But fees are climbing back up, and banks pulled in $2 billion in overdraft charges in 212. We examine what has changed. Plus:'nbspADP said this week that employers added 11, jobs in March. The report is a precursor to the federal figure out tomorrow, but critics have been hitting the ADP figure as something of a lagging indicator, ever since the company tweaked its formula back in 212. We explain what sort of number this is, why people pay attention to it, and why it has some economists so riled up. Also, the owner of a Va. car...

4-2-214- Marketplace- SCOTUS: Campaign Finance

In the case widely regarded as the sequel to the Citizens United campaign finance case, the Supreme Court has struck down the aggregate limit on what an individual can give in donations in a given an election cycle. Also, New York drops out of InBloom, the Gates Foundation's $1 million effort at collecting student data, leaving it with no known customers. Since launching, seven states have dropped out.'nbsp Apparently, parents aren't as eager as gates assumed'nbsp to have their kids data-mined at schools.'nbspPlus: We remember – briefly – Charles Keating, because he was one of the best-known faces of the S'ampL crisis of the late 8's and early 's, in which 1, banks collapsed.

4-1-214 - Marketplace - Blame the L's

Housing is lagging: construction spending is down, as are pending home sales. Blame the L's: labor, lumber, land and loans. Oh, and lousy weather.

-1-214 Marketplace - Adaptation

The U.N. climate group has moved forward, not just warning of climate change -- because it's here. What are the economic barriers to investing in what they call "adaptation? Plus: 'nbspMichael Jackson's estate has done a big turnaround. Before his death it was a mess now it's making millions, and there's even a new Jackson record. And finally:'nbspGM boss Mary Barra testifies before Congress later this week about the problems with Chevy Cobalts, linked to deaths. We look at the costs and budgeting behind a recall.

-2814 Marketplace - The lost generation

About 1 million students have earned bachelor's degrees since 28. In 212, almost half of recent college graduates were considered underemployed, working in jobs that typically do not require a bachelor's degree. A look at a generation of college graduates who had the bad luck of beginning careers during the Great Recession and its aftermath. Meanwhile, almost half of the customers in Detroit are behind on their water bills. Now the Detroit Water and Sewerage Department is starting to cut them off. But lots of businesses are in the red, too, as is the school system, and the city itself, which is in bankruptcy. Together, those players owe more than $5 million. And, CBS Outdoor is one of the la...

-27-14 Marketplace - Waffle tacos

Say you're in the food or beverage business and you want to get a lot of attention – or, even, come up with a new product that people might like. Mashing up seemingly unrelated foods and/or flavors is one strategy, like the one now at the center of Taco Bell's breakfast push. Yes, we mean the waffle taco. And, Brookstone prepares to file for bankruptcy and be bought by Spencer (Gifts). We take a look at what did in the purveyor of massage chairs and eye-shades, and what Spencer looks like going forward. Meanwhile, the deadline for the Affordable Care Act enrollment is approaching and government officials are worried about the Latino population and their low numbers signing up.

-26-14 Marketplace - What is Facebook thinking?

Mark Zuckerberg has been out shopping again: Facebook paid $2 billion for Oculus, a small virtual reality headset company. Random purchase or strategic move? And with its acquisition of WhatsApp and other companies earlier this year, is Facebook being a venture capitalist, or is there a long-term, coherent plan to future-proof itself with a stake in these areas of technology? Meanwhile, movie ticket sales are down but movie ticket receipts are up, thanks to inflation over the years and the higher prices for -D. We look at the business model of movie theaters and how ticket revenue fits in with the revenue from popcorn and candy bars. And, this is how the end arrives: The cessation of the slo...

-25-14 Marketplace - Bitcoin and the IRS

In a document released Tuesday, the'nbspInternal Revenue Service'nbspsays bitcoin is not legal tender. You can't use it to pay your taxes. But the IRS'nbspsays virtual currencies like bitcoin will be taxed like property as opposed to currency. Plus, the Obama administration is planning legislation to overhaul the National Security Agency's collection and storage of phone records – which could now be kept with the phone companies. But as the burden then shifts to the telecom companies, what extra costs might they incur? And we continue our special collaboration with the New York Times on "Work in America." Today we look at the gig economy.

-24-214 Marketplace - Millenials

Russians actions are unacceptable, says President Obama, and if the situation escalates, we need to be prepared to impose a greater cost. But what is that cost, exactly, and if sanctions escalate – what will that eventually cost the US? Plus:'nbspThe importance of reported talks between Apple and Comcast lies in what a partnership would deliver: a streaming service with cable TV's high picture quality and streaming's large selection and ease of use via apps. And:'nbspThe Exxon Valdez was the perfect dramatic disaster to call attention to environmental risks, yet 25 years later it stands out principally as … the perfect dramatic illustration of continuing environmental risks.

-21-214 Marketplace - Corporate contortions

Exxon will issue a report estimating the cost of climate change to its business, including a calculation of the carbon emissions its oil and gas operations give off. It's the first big energy company to respond to shareholders' concerns about environmental issues. Next:'nbspCaterpillar is the latest company to come under the scrutiny of the Levin committee looking at tax avoidance by multinationals. We look at some of the contortions companies make to avoid paying tax. Finally:'nbspUC Irvine announced yesterday that President Obama will deliver its commencement address in June, in front of 8, diverse graduates. We explore the economic value of a speech from the President.

2-2-214 Marketplace - Hotel lobby

Air BnB is going public. The company has been a raging success, but there are risks. Regulators are clamping down on it, the taxman is looking askance, and it's going up against some entrenched and very powerful lobbies (like the entire hotel business, hello!). Next:'nbspPresident Obama appears on the Ellen show today to plug Obamacare. It appears the President has ditched the bully pulpit and is personally delivering his message to a "connected-but-distracted" generation. Swatting away criticism that it's "un-presidential", his advisors say it's an important demographic to reach, and he's willing to take an unconventional route to reach them. Finally: A look at the sanctions put in play by ...

-1-214 Marketplace - Dots and dots

Qunatitative easing is on its way out, interest rates are still basically zero.'nbsp The only thing the Fed has left is words -- 'nbspspecifically, a thing called "Forward Guidance". Also:'nbspNews media are going to extreme lengths to cover the mystery of Flight 7 – or at least, get a slice of the audience pie. Extreme lengths – like doing stories like this one. 'nbspFinally:'nbspThe U.S.'s current account deficit is at its lowest point in 14 years.'nbsp

-18-214 Marketplace - What's 6.5%?

The U.S. is inching toward the 6.5 percent unemployment rate the Fed has set as its target, but as it considers continuing its stimulus program, it has to decide whether this 6.5 percent rate is the 6.5 percent rate it wanted. 'nbspAlso:'nbspSanctions are on the agenda in the Crimean penninsula. But American companies doing business in Russia may be reluctant to see any further deterioration of relations between Washington and Moscow. Finally:'nbspWalmart is getting into the very lucrative used games business -- a space many other big retailerse have failed to crack.'nbsp

-17-214 Marketplace - Billion $ bracket

The Chinese company Alibaba is squaring up to sell its shares to the public here in the U.S. The IPO is expected to be the biggest since Facebook. But what is Alibaba? It's a lot more (and a lot more profitable) than just a Chinese Amazon. 'nbspPlus:'nbspCrimeans have voted overwhelmingly for the territory to secede from Ukraine and join Russia. This is a big political victory for Russia's leaders but some estimate that Russia will need to spend $1 billion each year for the next 5 years to build infrastructure, pay pensions and benefits to the 2 million residents. And finally:'nbspIf you get the entire NCAA bracket right, you can win $1 billion from Quicken Loans. But the odds are hugely aga...

-14-214 Marketplace - Giant transformers

After two years in the making, the proposed Gainful Employment Rule is out. Career colleges (mainly for-profits), whose students graduate with dim job prospects and too much debt, will find their revenue streams cut off . Also: Giant transformers, Baton Rouge, and a weekly wrap of this week's news.

-14-214 Marketplace - Transformers

Turns out Target knew a lot more about its data leak a lot earlier than anyone thought. So why didn't it say anything back then? And why did it take so long to get the word out? Finally:'nbspThe announcement by the FTC that it will investigate Herbalife'nbsp throws a spotlight on one investor, Bill Ackman, who has made a huge bet against the company's stock.

-12-214 Marketplace - Tipping Tips

President Obama asks the Labor department to toughen up rules on overtime pay, especially for jobs like store managers and supervisors. We look at why wages haven't really increased in the last 2 years, and what tools employers use to keep wages where they are. Also:'nbspStarbucks has now, in effect, put a tip jar in your smartphone by adding a tipping feature to its app. So many people and businesses are now soliciting tips that know when to tip is more confusing than ever.'nbspAnd we continue to learn new things about the business of fracking. The latest: fracking in North Dakota produces 27 tons a day of radioactive dirty socks – cloth devices used to filter fracking liquids coming out of...

-11-214 Marketplace -- How to steal a passport

We figure out what comprises the stolen passport business, from point of theft to point of sale, by 'nbsplooking at the players, the costs and the business of dealing in stolen passport papers. Also:'nbspSenate Banking Committee leaders came out with plans to wind down Fannie Mae and Freddie Mac. The bipartisan plan calls for a private reinsurer to step in, and be on the hook for at least 1 percent of any losses on mortgate debt. And since it's TV pilot season, we look at the practice of the "pilot pre-nup" -- agreements between stars and studios. They do one episode, and if it's not picked up, the developer and the star are paid off.

-11-214 Marketplace -- How to steal a passport

We figure out what comprises the stolen passport business, from point of theft to point of sale, by 'nbsplooking at the players, the costs and the business of dealing in stolen passport papers. Also:'nbspSenate Banking Committee leaders came out with plans to wind down Fannie Mae and Freddie Mac. The bipartisan plan calls for a private reinsurer to step in, and be on the hook for at least 1 percent of any losses on mortgate debt. And since it's TV pilot season, we look at the practice of the "pilot pre-nup" -- agreements between stars and studios. They do one episode, and if it's not picked up, the developer and the star are paid off.

-1-214 Marketplace - Bananas and splits

United Fruit has come a long way. The fruit distributor now known as Chiquita Brands is merging with Fyffe's of Dublin. We look at the banana biz and the fruit biz – both companies are into other fruits, too. Plus:'nbspWe examine what is wrong with Ukraine's economy and what it needs to do to repair it and get out from under Russian economic dominance. How much aid does it need. Finally:'nbspAfter a string of deaths, Sigma Alpha Epsilon eliminates all together.'nbsp This is a survival move by SAE.'nbsp We look at the frat as an economic entity—because Frats are big business, and have all the trappings, from lobbyists.

-7-214 - A Marketplace Special - The new Cold War?

No, it's not like everybody's opening up their fallout shelters.'nbspBut c'mon, there has been a certain Cold War quality to the past week.'nbspThis time, though,'nbspit's international trade and not tactical nukes that's the real weapon.'nbspSo today,'nbspa Marketplace special: "How I Learned to Stop Worrying and Love the Global Economy." We get the perspective on the ground in Ukraine, and give a breakdown of exactly which parts of Ukraine's economy have the most impact in the world. And in this global economy, we look at what the idea of a global superpower really means.

-6-214 - Marketplace - Gas, bananas, and death

We look at how the natural gas boom in this country could be used a weapon in geopolitics -- by'nbspundercutting Vladimir Putin and Russia's dominance of Europe's fuel. And, though there are so many wonderful uses for them, bananas'nbspare doomed. At least according to one writer with'nbspQuartz. Meanwhile, we're following up'nbspon the news of yet another delay in the Affordable Care Act. People enrolled in plans that don't meet the law's stricter coverage standards'nbspcan keep them for another two years.'nbspThat potentially buys Democrats some political cover in the coming mid-term elections.'nbspThe question, though,'nbspis who picks up the tab?

-5-214 Marketplace - Khaleesi heat

A new SAT is being revealed today. We look at the substantive difference -- 'nbspand how they'll play into the market, where the SAT is losing ground to the ACT. Next:'nbspThe new head of Obama's Economic Council has an unorthodox background – he's not an economist, for a start. So what does this say about the any new direction and expectations for the job? And finally, after a honeymoon period of through-the-roof ratings, HBO's Game Of Thrones is losing out in the ratings. So they're turning to rappers.

-4-214 Marketplace -- Radio's sad shack

Natural gas is one of the most important components of the Ukraine equation -- Europe is a big consumer, and Russia has a significant surplus. We ask what role natural gas plays in this conflict, and how it has affected the behavior of countries on both sides. Plus: Radio Shack's latest survival strategy is to close 25 percent of its stores. In its -year history, Radio Shack has attached itself to – and let slip from its grasp – nearly every new consumer technology, from that new invention the radio, to hi-fi, home computers and wireless. Finally:'nbspDish Network has cut a deal with Disney, allowing it to stream content from ABC shows and channels. The deal is the first of its kind. But in ...

--214 Marketplace -- Car Wars

As tensions rise in Ukraine, the Russian economy is feeling the effects. The Russian currency, the ruble, has fallen to an all-time low against the dollar and the Euro. 'nbspPlus:'nbspApple and car manufacturers now let drivers use their iPhones to make calls, play music, get directions with a touch or a voice command. Apple's "CarPlay" technology comes this week to Ferrari, Volvo and Mercedes-Benz cars. Android is also going after the car. We navigate the tech war in your car dashboard. Finally, new sulfur emission rules coming from the EPA throw a spotlight on cost-benefit analysis: weighing immediate costs of wringing more sulfur out of emissions, against long-term health and economic ben...

2-28-214 Marketplace -- The franchised sandwich

So, you went ahead and bought some bit coin. Now a large exchange is filing for bankruptcy because of a theft. How do you, how can you, protect your investment? Plus:'nbspAfter word that Quiznos is close to filing for bankruptcy, we take stock of what it takes to open a fast-food franchise. They may seem mostly the same, but the start-up and licensing costs vary widely.'nbsp

2-27-214 Marketplace -- Freddie Mac, money-spinner

When Freddie Mac hands the Treasury a $1.4 billion dividend next month, taxpayers will have received almost $82 billion back for the $71. billion in support'nbsp the mortgage giant received during the financial crisis. We look at whether the arguments for getting rid of Freddie and sibling company Fannie Mae– made back in the financial crisis – still hold. Next,'nbspthe federal highway tax hasn't been increased since 1... and the Highway Transportation Fund is running out of money.

2-26-214 Marketplace -- Busted

Corporations are urging the governor of Arizona to veto legislation that would allow businesspeople to refuse service to gays. The corporations say this could harm their ability to do business in the state. We look at how corporations could be affected, and how a state could be affected if it bucks corporations. Also:'nbspCredit Suisse is the subject of a Senate hearing today. The IRS says bankers at CS helped US citizens hide bank accounts, and thus dodge We report on how these tax dodgers got their dollars out of the US, and what will happen to them, now that they've been busted. Finally,'nbspTarget says the security breach that hit its stores between Thanksgiving and Christmas cost the co...

2-25-214 Marketplace -- Exchange-in-box

Connecticut is acting like an entrepreneur. It got its health exchange up and running effectively, and now it's trying to sell its exchange-in-a-box to other states. Plus: Beijing correspondant Rob Scmithz explains how Weibo fits into the broader Chinese Internet-scape. Finally: Customers in the Northeast and Midwest are about to get big natural gas bills, and not only because they used a lot of gas during the freezing month of January.

2-24-214 Marketplace - Army rationing

The Obama administration wants to shrink the Army to its smallest size since the buildup to U.S. involvement in World War II. Plus, airlines and travelers are increasingly antsy about the screening drill at airports, and the TSA has a March 11 deadline for bids for new screening machines. We look at the hang-up in getting people through airports quickly – is it technology, or the cost? And:'nbspNetflix breaks down and pays Comcast directly for faster access. Who's next to collect -- Verizon, AT'ampT? More to the point, who picks up the check? Us?

2-21-214 Marketplace - Hibernation debt

It seems the fever over U.S. debt has broken, if President Obama's budget blueprint is any indication. Public opinion polls show it's no longer a top issue, the economy is improving, and advocacy groups dedicated to solving the long-term deficit have petered out. But that doesn't mean the fight over debt is gone. It's just hibernating. Next,'nbspproducers of "Anchorman 2" are releasing a new movie, "Anchorman 2 and a half," which is the original "Anchorman 2" with all new jokes, taken from the outtakes. 7 jokes.

2-2-214 Marketplace - Miami to San Francisco

Gap announces it will raise wages of its lowest-paid workers above the current minimum wage. Walmart and other chains are looking at doing something like this. We examine the factors that go into their decision making. Next,'nbspFacebook's $1 billion bid for WhatsApp essentially means it's paying $42 per WhatsApp subscriber. That's $12 more per user than Facebook paid for Instagram. Finally, a'nbspnew report on inequality from Brookings looks at which American cities have the highest and lowest rates of inequality. What impact does the gap have on vibrancy, and quality of life?'nbsp

2-1-214 Marketplace - Zero loyalty

New housing starts are down in January, but up year-to-year. We examine the mortgage factor – what role strict lending standards and rising rates have on buyers. Also, consumer debt is up, particularly among people with lower incomes and young adults. The economy depends on people borrowing and spending more, but this might not be a great sign -- we ask whether'nbsppeople are getting over-extended once again. Finally,'nbspNetflix seems to be slowing down. Why? Because the people who provide the pipes that Netflix streams through for free want Netflix to pay for that privilege. This flies in the face of net neutrality rulings, but the fact is that other big web firms do pay a premium for fast...

2-18-214 Marketplace - Candy, Crushing

The President announced new EPA targets today regarding fuel efficiency for heavy-duty trucks. It's part of his much-talked-about strategy of going around Congress to get things done. But given how ambitious these new goals are, it raises the question of how much power the administration has to go around an industry in requiring new rules. Next,'nbspIPO wannabe King Digital Entertainment has made a lot of money out of peoples' impatience: its top offering,'nbsp Candy Crush, is free to play, but it makes money from impatient players who want to buy shortcuts in the game - a dubiously sustainable business model. Finally, loan applications for home purchases have slipped in recent months. One r...

2-17-214 Marketplace -- President's Day peculiarities

It's cold in some places and hot in others and that does funny things to tan lines, foliage and the economy. Plus: Without regulation, the rail industry has resorted to using pricing to impact how oil and natural gas are delivered by train. And: A check-in on the fifth year of the Recovery and Reinvestment Act, iPads in schools, and those sleeved NBA jerseys.

2-14-214 - Netflix of Cards

President Obama's aid for Western states hurt by drought shows the limits of what can be done without… rain. His main point, buried in his plan, is to look forward to continued climate change and prepare communities and industries to be "resilient" in the face of new conditions. Plus, the latest digital area of intense competition is messaging apps, which provide wide-ranging communication services that will challenge not only instant messaging, but also companies like Skype. Later,'nbspPandora uses what it knows about our musical taste to lure political advertisers. The promise and the peril. And finally:'nbspThe debut of the second season of the smash hit House of Cards doesn't just mark t...

2-14-214 - Marketplace - Cable behemoth

Comcast's merger with Time Warner cable will create the biggest cable company in the nation – if not the world. If it goes through, it would leave few competitors for Comcast in the cable business. 'nbspPlus,'nbsphow "seasonally adjusted" works in economic statistics – since this winter season is adjusting a lot of economic behavior in much of the country. Finally,'nbspVerizon has responded to the competition by cutting prices, adding more data and international texting with a new "More Everything" plan. As smartphones become ubiquitous – are mobile companies forced to focus less on bringing in new users and more on picking off customers from competitors?

2-12-214 Marketplace -- She's all plastic

A very significant study is out that sheds considerable doubt on the value of regular mammograms. We look at how this might affect the industry and the machine'nbsp that has sprung up around the screening test.'nbspNext, the subject of Sports Illustrated 's swimsuit issue is…. Barbie. How did this happen? Who is going to be excited about this publishing event? Finally, legislation in New York would make NY the first state to ban microbeads used as scouring devices in facial creams and toothpastes, catching up to studies showing the beads are entering the aquatic food chain because they're too small to be filtered out by water treatment systems.

2-11-214 Marketplace - Era of good feelings?

Behold the new Era of Good feelings on Capitol Hill? Well, maybe not quite. The latest on the state of play, as well as an assessment of whether the government has finally managed to get out of its own way and create the certainty that markets, investors and business leaders say they need. Also: The'nbspCollege Board's AP tests have become a highly successful product line -- more students are'nbsptaking the tests, which don't come cheap. Finally,'nbspNew York may be the first state to ban microbeads used as scouring devices in facial creams and toothpastes, catching up to studies showing the beads are entering the aquatic food chain because they're too small to be filtered out by water treat...