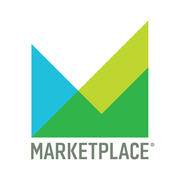 4-1-214- Marketplace- The solar blade

With spring in full swing across the US, economists are looking forward to a busy home-buying season. One factor that might push people to buy – the high cost of renting compared to owning.'nbspSince the financial crisis, people who hold a mortgage have been spending less on housing than people who rent. But that's beginning to change, as Adriene Hill reports. Plus,'nbspGillette is said to be close to unveiling a new razor with a blade that rotates on a ball hinge, the latest innovation in the high-end battle for the dollars men spend on grooming. The thing looks like a Dyson vacuum cleaner, and it's enough to make you wonder… how do Gillette and others go about convincing men that this is s...

4-17-214- Marketplace-

Goldman Sachs announced an 11 percent drop in profit today… and it's stock went up one percent. This happens all the time in the financial world: a company's shares move in opposition to its earnings results. Why? It's all about the investors' expectations, and how the company matches up to them. Mark Garrison explains how those expectation s come about. Also, companies in sectors from telecommunications to banking to healthcare are employing a new technique to shield themselves from lawsuits – adding a provision to their terms of service to say by using a service or buying a product or even liking something on Facebook, consumers agree they can't sue the company. We look at how widespread t...

4-16-214- Marketplace- Loans, summits, and $5 million

Whether banks have posted profits or losses this quarter, the data suggests that people are getting better at paying back their loans. Dan Bobkoff looks at what's led to the overall improvement in creditworthiness for consumers. Then, the White House hosts a summit of deans from top biz schools today to talk about educating the leaders of the future. The event is in the lead-up to, you guessed it, another summit in June, that one about Working Families. We ask what comes of these confabs, and what real utility they provide. Plus, former New York mayor Michael Bloomberg is committing $5 million to creating an anti-gun voting operation. This is on top of $5 million to fight coal-burning plants...

4-15-214- Marketplace- Testing day

As consumer prices increase more than expected, we look at what's becoming more expensive (food, rents) and why – as well as asking who this will impact the most. Plus, tomorrow the College Board will release "extensive sample items" for the newly designed SAT. The revised test obviously affects students, who will begin taking it in the spring of 216. But how about the multi-billion dollar test prep industry? We take a look at how they're preparing for the changes. Also, Russia's'nbsp Finance Minister is warning that his country's economy could see zero growth this year because of the backlash over Russia's annexation of Crimea.'nbsp Russia has seen capital flight of $6 billion in the first ...

4-14-214- Marketplace- Saved by the spring

Saved by the spring - retail sales increased 1.1 per cent in March, the biggest jump since September 212.'nbsp This might be pent-up demand from a difficult winter, but what's the story behind the figures? When both the job market and wages are still weak, Mitchell Hartman looks at where the money's coming from. Also, a'nbspnew report from the U.N.'s climate panel says we've got 15 years to turn things around or potentially really suffer the effects of global warming in the future. This is the starkest call for action yet, but the report also illustrates why calls for this kind of action are so hard for people to process. 'nbspPlus,'nbspMaxwell House coffee is getting a makeover today, but i...

4-11-214- Marketplace- Kathleen Sibelius resigns

The President has picked his budget adviser Sylvia Burwell to replace HHS Secretary Kathleen Sibelius. She's the second director of the Office of Management and Budget to ascend to a higher position in the administration with Jacob Lew as her predecessor). What is it about the OMB – one of the wonkiest spots in a wonky town – that makes it such a good proving ground? Plus:'nbspWalmart is challenging Whole Foods with a new line of organic foods with sharply lower prices. But this isn't meat or produce, its processed foods like spaghetti sauce and pasta. And therein lies the challenge: ain't much organic wheat grown anywhere. Where you going to find commodity volumes of organic commodity grain...

4-1-214- Marketplace- Malaysian Greek tragedy

The search for the Malaysian jet goes on, and at great expense. This is less about the 777 that disappeared, and more about all the other 777s that are still flying: investigators need to protect all the other people that are traveling in these jets every day. That means they need to know what went wrong. And they'll do and spend whatever it takes to find out. Plus:'nbspAfter a four year absence, Greece is back in the international sovereign debt market. Despite the country's economic woes, investors are flocking to buy its five-year bonds. In the current low-interest environment, a yield of just under 5% is proving tempting to buyers with short memories and little fear of "haircuts". Also, ...

4--214- Marketplace- Sachs, fonts, and tech

Goldman Sachs considers shutting down its private trading exchange as publicity about high-speed trading and talk of SEC investigations draw attention to the bank. The bank will consider how it profits/benefits from the private exchange versus the cost of scrutiny and negative attention. Are the calculations similar to those in its decision to sell its commodities trading business?'nbspAlso, the break-up of a graphic design duo has resulted in a lawsuit of $2 million – over fonts. Tobias Frere-Jones and Jonathan Hoefler worked together for 15 years to create some of the most famous and ubiquitous fonts around– used by GQ, Martha Stewart, the New York Jets, and Saturday Night Live. They won a...

4-8-214- Marketplace- Jolts and lawsuits

The "Job Opening and Labor Turnover" survey out today says employers advertised 4.2m jobs in Ferburaury, the highest figure since January 28. It also showed that more people are quitting their jobs. We investigate what kind of jobs are being posted and the workers leaving their jobs. Plus: Employees of some of the biggest tech firms, incliding Apple and Google, have accused their employers of colluding to prevent workers from being hired by their rivals and are asking for $ billion as part of a class-action law suit. The ecidence against the companies is pretty damning. So what impact is this lawsuit going to have on wages in the industry and what does this say about the complexities of hiri...

4-7-214- Marketplace- Amazon Fresh

Tomorrow Obama signs an EO meant to help close the wage gap for federal contractors. Of these contractors, woman earn 77 cents on the dollar compared to men. In this episode, we investigate who these women are and what they stand to gain. Also, with the Nasdaq sliding we look at the Tech sectors value and what it means to the overall economy, considering it doesn't produce jobs. Plus: Amazon's created a device called Dash that can speed your oredering of groceries from Amazon Fresh, if you happem to be one of the few people who uses Amazon Fresh, which raises the question: Why do tech companies find it so challenging to be grocery stores? Afterall, some grocery stores already deliver and hav...

4-4-214- Marketplace-

The goal is always the same – so-called 'full employment. But what would that actually look like? And what sort of jobs would predominate? Also, 'nbspNest's software failure shows that even the most high tech companies still rely on humans when everything fails, and for many wireless product firms, the human back end of their operations is considerable. We report on the manpower costs of providing a non-human product. Plus:'nbspWhen late night hosts change, everyone wants to know who the new guy (or gal – one day) will be. But what about the band? Mark Garrison reports on the way the late night bands are chosen, and what elevation to that esteemed slot can mean. 'nbsp'nbsp

4--214- Marketplace- The ups and downs

Overdraft fees used to be a huge source of revenue for banks, then came the crackdown that required consumers to opt in to overdraft protection, and banks took a hit. But fees are climbing back up, and banks pulled in $2 billion in overdraft charges in 212. We examine what has changed. Plus:'nbspADP said this week that employers added 11, jobs in March. The report is a precursor to the federal figure out tomorrow, but critics have been hitting the ADP figure as something of a lagging indicator, ever since the company tweaked its formula back in 212. We explain what sort of number this is, why people pay attention to it, and why it has some economists so riled up. Also, the owner of a Va. car...

4-2-214- Marketplace- SCOTUS: Campaign Finance

In the case widely regarded as the sequel to the Citizens United campaign finance case, the Supreme Court has struck down the aggregate limit on what an individual can give in donations in a given an election cycle. Also, New York drops out of InBloom, the Gates Foundation's $1 million effort at collecting student data, leaving it with no known customers. Since launching, seven states have dropped out.'nbsp Apparently, parents aren't as eager as gates assumed'nbsp to have their kids data-mined at schools.'nbspPlus: We remember – briefly – Charles Keating, because he was one of the best-known faces of the S'ampL crisis of the late 8's and early 's, in which 1, banks collapsed.

4-1-214 - Marketplace - Blame the L's

Housing is lagging: construction spending is down, as are pending home sales. Blame the L's: labor, lumber, land and loans. Oh, and lousy weather.

-1-214 Marketplace - Adaptation

The U.N. climate group has moved forward, not just warning of climate change -- because it's here. What are the economic barriers to investing in what they call "adaptation? Plus: 'nbspMichael Jackson's estate has done a big turnaround. Before his death it was a mess now it's making millions, and there's even a new Jackson record. And finally:'nbspGM boss Mary Barra testifies before Congress later this week about the problems with Chevy Cobalts, linked to deaths. We look at the costs and budgeting behind a recall.

-2814 Marketplace - The lost generation

About 1 million students have earned bachelor's degrees since 28. In 212, almost half of recent college graduates were considered underemployed, working in jobs that typically do not require a bachelor's degree. A look at a generation of college graduates who had the bad luck of beginning careers during the Great Recession and its aftermath. Meanwhile, almost half of the customers in Detroit are behind on their water bills. Now the Detroit Water and Sewerage Department is starting to cut them off. But lots of businesses are in the red, too, as is the school system, and the city itself, which is in bankruptcy. Together, those players owe more than $5 million. And, CBS Outdoor is one of the la...

-27-14 Marketplace - Waffle tacos

Say you're in the food or beverage business and you want to get a lot of attention – or, even, come up with a new product that people might like. Mashing up seemingly unrelated foods and/or flavors is one strategy, like the one now at the center of Taco Bell's breakfast push. Yes, we mean the waffle taco. And, Brookstone prepares to file for bankruptcy and be bought by Spencer (Gifts). We take a look at what did in the purveyor of massage chairs and eye-shades, and what Spencer looks like going forward. Meanwhile, the deadline for the Affordable Care Act enrollment is approaching and government officials are worried about the Latino population and their low numbers signing up.

-26-14 Marketplace - What is Facebook thinking?

Mark Zuckerberg has been out shopping again: Facebook paid $2 billion for Oculus, a small virtual reality headset company. Random purchase or strategic move? And with its acquisition of WhatsApp and other companies earlier this year, is Facebook being a venture capitalist, or is there a long-term, coherent plan to future-proof itself with a stake in these areas of technology? Meanwhile, movie ticket sales are down but movie ticket receipts are up, thanks to inflation over the years and the higher prices for -D. We look at the business model of movie theaters and how ticket revenue fits in with the revenue from popcorn and candy bars. And, this is how the end arrives: The cessation of the slo...

-25-14 Marketplace - Bitcoin and the IRS

In a document released Tuesday, the'nbspInternal Revenue Service'nbspsays bitcoin is not legal tender. You can't use it to pay your taxes. But the IRS'nbspsays virtual currencies like bitcoin will be taxed like property as opposed to currency. Plus, the Obama administration is planning legislation to overhaul the National Security Agency's collection and storage of phone records – which could now be kept with the phone companies. But as the burden then shifts to the telecom companies, what extra costs might they incur? And we continue our special collaboration with the New York Times on "Work in America." Today we look at the gig economy.

-24-214 Marketplace - Millenials

Russians actions are unacceptable, says President Obama, and if the situation escalates, we need to be prepared to impose a greater cost. But what is that cost, exactly, and if sanctions escalate – what will that eventually cost the US? Plus:'nbspThe importance of reported talks between Apple and Comcast lies in what a partnership would deliver: a streaming service with cable TV's high picture quality and streaming's large selection and ease of use via apps. And:'nbspThe Exxon Valdez was the perfect dramatic disaster to call attention to environmental risks, yet 25 years later it stands out principally as … the perfect dramatic illustration of continuing environmental risks.

-21-214 Marketplace - Corporate contortions

Exxon will issue a report estimating the cost of climate change to its business, including a calculation of the carbon emissions its oil and gas operations give off. It's the first big energy company to respond to shareholders' concerns about environmental issues. Next:'nbspCaterpillar is the latest company to come under the scrutiny of the Levin committee looking at tax avoidance by multinationals. We look at some of the contortions companies make to avoid paying tax. Finally:'nbspUC Irvine announced yesterday that President Obama will deliver its commencement address in June, in front of 8, diverse graduates. We explore the economic value of a speech from the President.

2-2-214 Marketplace - Hotel lobby

Air BnB is going public. The company has been a raging success, but there are risks. Regulators are clamping down on it, the taxman is looking askance, and it's going up against some entrenched and very powerful lobbies (like the entire hotel business, hello!). Next:'nbspPresident Obama appears on the Ellen show today to plug Obamacare. It appears the President has ditched the bully pulpit and is personally delivering his message to a "connected-but-distracted" generation. Swatting away criticism that it's "un-presidential", his advisors say it's an important demographic to reach, and he's willing to take an unconventional route to reach them. Finally: A look at the sanctions put in play by ...

-1-214 Marketplace - Dots and dots

Qunatitative easing is on its way out, interest rates are still basically zero.'nbsp The only thing the Fed has left is words -- 'nbspspecifically, a thing called "Forward Guidance". Also:'nbspNews media are going to extreme lengths to cover the mystery of Flight 7 – or at least, get a slice of the audience pie. Extreme lengths – like doing stories like this one. 'nbspFinally:'nbspThe U.S.'s current account deficit is at its lowest point in 14 years.'nbsp

-18-214 Marketplace - What's 6.5%?

The U.S. is inching toward the 6.5 percent unemployment rate the Fed has set as its target, but as it considers continuing its stimulus program, it has to decide whether this 6.5 percent rate is the 6.5 percent rate it wanted. 'nbspAlso:'nbspSanctions are on the agenda in the Crimean penninsula. But American companies doing business in Russia may be reluctant to see any further deterioration of relations between Washington and Moscow. Finally:'nbspWalmart is getting into the very lucrative used games business -- a space many other big retailerse have failed to crack.'nbsp

-17-214 Marketplace - Billion $ bracket

The Chinese company Alibaba is squaring up to sell its shares to the public here in the U.S. The IPO is expected to be the biggest since Facebook. But what is Alibaba? It's a lot more (and a lot more profitable) than just a Chinese Amazon. 'nbspPlus:'nbspCrimeans have voted overwhelmingly for the territory to secede from Ukraine and join Russia. This is a big political victory for Russia's leaders but some estimate that Russia will need to spend $1 billion each year for the next 5 years to build infrastructure, pay pensions and benefits to the 2 million residents. And finally:'nbspIf you get the entire NCAA bracket right, you can win $1 billion from Quicken Loans. But the odds are hugely aga...

-14-214 Marketplace - Giant transformers

After two years in the making, the proposed Gainful Employment Rule is out. Career colleges (mainly for-profits), whose students graduate with dim job prospects and too much debt, will find their revenue streams cut off . Also: Giant transformers, Baton Rouge, and a weekly wrap of this week's news.

-14-214 Marketplace - Transformers

Turns out Target knew a lot more about its data leak a lot earlier than anyone thought. So why didn't it say anything back then? And why did it take so long to get the word out? Finally:'nbspThe announcement by the FTC that it will investigate Herbalife'nbsp throws a spotlight on one investor, Bill Ackman, who has made a huge bet against the company's stock.

-12-214 Marketplace - Tipping Tips

President Obama asks the Labor department to toughen up rules on overtime pay, especially for jobs like store managers and supervisors. We look at why wages haven't really increased in the last 2 years, and what tools employers use to keep wages where they are. Also:'nbspStarbucks has now, in effect, put a tip jar in your smartphone by adding a tipping feature to its app. So many people and businesses are now soliciting tips that know when to tip is more confusing than ever.'nbspAnd we continue to learn new things about the business of fracking. The latest: fracking in North Dakota produces 27 tons a day of radioactive dirty socks – cloth devices used to filter fracking liquids coming out of...

-11-214 Marketplace -- How to steal a passport

We figure out what comprises the stolen passport business, from point of theft to point of sale, by 'nbsplooking at the players, the costs and the business of dealing in stolen passport papers. Also:'nbspSenate Banking Committee leaders came out with plans to wind down Fannie Mae and Freddie Mac. The bipartisan plan calls for a private reinsurer to step in, and be on the hook for at least 1 percent of any losses on mortgate debt. And since it's TV pilot season, we look at the practice of the "pilot pre-nup" -- agreements between stars and studios. They do one episode, and if it's not picked up, the developer and the star are paid off.

-11-214 Marketplace -- How to steal a passport

We figure out what comprises the stolen passport business, from point of theft to point of sale, by 'nbsplooking at the players, the costs and the business of dealing in stolen passport papers. Also:'nbspSenate Banking Committee leaders came out with plans to wind down Fannie Mae and Freddie Mac. The bipartisan plan calls for a private reinsurer to step in, and be on the hook for at least 1 percent of any losses on mortgate debt. And since it's TV pilot season, we look at the practice of the "pilot pre-nup" -- agreements between stars and studios. They do one episode, and if it's not picked up, the developer and the star are paid off.

-1-214 Marketplace - Bananas and splits

United Fruit has come a long way. The fruit distributor now known as Chiquita Brands is merging with Fyffe's of Dublin. We look at the banana biz and the fruit biz – both companies are into other fruits, too. Plus:'nbspWe examine what is wrong with Ukraine's economy and what it needs to do to repair it and get out from under Russian economic dominance. How much aid does it need. Finally:'nbspAfter a string of deaths, Sigma Alpha Epsilon eliminates all together.'nbsp This is a survival move by SAE.'nbsp We look at the frat as an economic entity—because Frats are big business, and have all the trappings, from lobbyists.

-7-214 - A Marketplace Special - The new Cold War?

No, it's not like everybody's opening up their fallout shelters.'nbspBut c'mon, there has been a certain Cold War quality to the past week.'nbspThis time, though,'nbspit's international trade and not tactical nukes that's the real weapon.'nbspSo today,'nbspa Marketplace special: "How I Learned to Stop Worrying and Love the Global Economy." We get the perspective on the ground in Ukraine, and give a breakdown of exactly which parts of Ukraine's economy have the most impact in the world. And in this global economy, we look at what the idea of a global superpower really means.

-7-214 - A Marketplace Special - The new Cold War?

No, it's not like everybody's opening up their fallout shelters.'nbspBut c'mon, there has been a certain Cold War quality to the past week.'nbspThis time, though,'nbspit's international trade and not tactical nukes that's the real weapon.'nbspSo today,'nbspa Marketplace special: "How I Learned to Stop Worrying and Love the Global Economy." We get the perspective on the ground in Ukraine, and give a breakdown of exactly which parts of Ukraine's economy have the most impact in the world. And in this global economy, we look at what the idea of a global superpower really means.

-6-214 - Marketplace - Gas, bananas, and death

We look at how the natural gas boom in this country could be used a weapon in geopolitics -- by'nbspundercutting Vladimir Putin and Russia's dominance of Europe's fuel. And, though there are so many wonderful uses for them, bananas'nbspare doomed. At least according to one writer with'nbspQuartz. Meanwhile, we're following up'nbspon the news of yet another delay in the Affordable Care Act. People enrolled in plans that don't meet the law's stricter coverage standards'nbspcan keep them for another two years.'nbspThat potentially buys Democrats some political cover in the coming mid-term elections.'nbspThe question, though,'nbspis who picks up the tab?

-5-214 Marketplace - Khaleesi heat

A new SAT is being revealed today. We look at the substantive difference -- 'nbspand how they'll play into the market, where the SAT is losing ground to the ACT. Next:'nbspThe new head of Obama's Economic Council has an unorthodox background – he's not an economist, for a start. So what does this say about the any new direction and expectations for the job? And finally, after a honeymoon period of through-the-roof ratings, HBO's Game Of Thrones is losing out in the ratings. So they're turning to rappers.

-4-214 Marketplace -- Radio's sad shack

Natural gas is one of the most important components of the Ukraine equation -- Europe is a big consumer, and Russia has a significant surplus. We ask what role natural gas plays in this conflict, and how it has affected the behavior of countries on both sides. Plus: Radio Shack's latest survival strategy is to close 25 percent of its stores. In its -year history, Radio Shack has attached itself to – and let slip from its grasp – nearly every new consumer technology, from that new invention the radio, to hi-fi, home computers and wireless. Finally:'nbspDish Network has cut a deal with Disney, allowing it to stream content from ABC shows and channels. The deal is the first of its kind. But in ...

--214 Marketplace -- Car Wars

As tensions rise in Ukraine, the Russian economy is feeling the effects. The Russian currency, the ruble, has fallen to an all-time low against the dollar and the Euro. 'nbspPlus:'nbspApple and car manufacturers now let drivers use their iPhones to make calls, play music, get directions with a touch or a voice command. Apple's "CarPlay" technology comes this week to Ferrari, Volvo and Mercedes-Benz cars. Android is also going after the car. We navigate the tech war in your car dashboard. Finally, new sulfur emission rules coming from the EPA throw a spotlight on cost-benefit analysis: weighing immediate costs of wringing more sulfur out of emissions, against long-term health and economic ben...

2-28-214 Marketplace -- The franchised sandwich

So, you went ahead and bought some bit coin. Now a large exchange is filing for bankruptcy because of a theft. How do you, how can you, protect your investment? Plus:'nbspAfter word that Quiznos is close to filing for bankruptcy, we take stock of what it takes to open a fast-food franchise. They may seem mostly the same, but the start-up and licensing costs vary widely.'nbsp

2-27-214 Marketplace -- Freddie Mac, money-spinner

When Freddie Mac hands the Treasury a $1.4 billion dividend next month, taxpayers will have received almost $82 billion back for the $71. billion in support'nbsp the mortgage giant received during the financial crisis. We look at whether the arguments for getting rid of Freddie and sibling company Fannie Mae– made back in the financial crisis – still hold. Next,'nbspthe federal highway tax hasn't been increased since 1... and the Highway Transportation Fund is running out of money.

2-26-214 Marketplace -- Busted

Corporations are urging the governor of Arizona to veto legislation that would allow businesspeople to refuse service to gays. The corporations say this could harm their ability to do business in the state. We look at how corporations could be affected, and how a state could be affected if it bucks corporations. Also:'nbspCredit Suisse is the subject of a Senate hearing today. The IRS says bankers at CS helped US citizens hide bank accounts, and thus dodge We report on how these tax dodgers got their dollars out of the US, and what will happen to them, now that they've been busted. Finally,'nbspTarget says the security breach that hit its stores between Thanksgiving and Christmas cost the co...

2-25-214 Marketplace -- Exchange-in-box

Connecticut is acting like an entrepreneur. It got its health exchange up and running effectively, and now it's trying to sell its exchange-in-a-box to other states. Plus: Beijing correspondant Rob Scmithz explains how Weibo fits into the broader Chinese Internet-scape. Finally: Customers in the Northeast and Midwest are about to get big natural gas bills, and not only because they used a lot of gas during the freezing month of January.

2-24-214 Marketplace - Army rationing

The Obama administration wants to shrink the Army to its smallest size since the buildup to U.S. involvement in World War II. Plus, airlines and travelers are increasingly antsy about the screening drill at airports, and the TSA has a March 11 deadline for bids for new screening machines. We look at the hang-up in getting people through airports quickly – is it technology, or the cost? And:'nbspNetflix breaks down and pays Comcast directly for faster access. Who's next to collect -- Verizon, AT'ampT? More to the point, who picks up the check? Us?

2-21-214 Marketplace - Hibernation debt

It seems the fever over U.S. debt has broken, if President Obama's budget blueprint is any indication. Public opinion polls show it's no longer a top issue, the economy is improving, and advocacy groups dedicated to solving the long-term deficit have petered out. But that doesn't mean the fight over debt is gone. It's just hibernating. Next,'nbspproducers of "Anchorman 2" are releasing a new movie, "Anchorman 2 and a half," which is the original "Anchorman 2" with all new jokes, taken from the outtakes. 7 jokes.

2-2-214 Marketplace - Miami to San Francisco

Gap announces it will raise wages of its lowest-paid workers above the current minimum wage. Walmart and other chains are looking at doing something like this. We examine the factors that go into their decision making. Next,'nbspFacebook's $1 billion bid for WhatsApp essentially means it's paying $42 per WhatsApp subscriber. That's $12 more per user than Facebook paid for Instagram. Finally, a'nbspnew report on inequality from Brookings looks at which American cities have the highest and lowest rates of inequality. What impact does the gap have on vibrancy, and quality of life?'nbsp

2-1-214 Marketplace - Zero loyalty

New housing starts are down in January, but up year-to-year. We examine the mortgage factor – what role strict lending standards and rising rates have on buyers. Also, consumer debt is up, particularly among people with lower incomes and young adults. The economy depends on people borrowing and spending more, but this might not be a great sign -- we ask whether'nbsppeople are getting over-extended once again. Finally,'nbspNetflix seems to be slowing down. Why? Because the people who provide the pipes that Netflix streams through for free want Netflix to pay for that privilege. This flies in the face of net neutrality rulings, but the fact is that other big web firms do pay a premium for fast...

2-18-214 Marketplace - Candy, Crushing

The President announced new EPA targets today regarding fuel efficiency for heavy-duty trucks. It's part of his much-talked-about strategy of going around Congress to get things done. But given how ambitious these new goals are, it raises the question of how much power the administration has to go around an industry in requiring new rules. Next,'nbspIPO wannabe King Digital Entertainment has made a lot of money out of peoples' impatience: its top offering,'nbsp Candy Crush, is free to play, but it makes money from impatient players who want to buy shortcuts in the game - a dubiously sustainable business model. Finally, loan applications for home purchases have slipped in recent months. One r...

2-17-214 Marketplace -- President's Day peculiarities

It's cold in some places and hot in others and that does funny things to tan lines, foliage and the economy. Plus: Without regulation, the rail industry has resorted to using pricing to impact how oil and natural gas are delivered by train. And: A check-in on the fifth year of the Recovery and Reinvestment Act, iPads in schools, and those sleeved NBA jerseys.

2-14-214 - Netflix of Cards

President Obama's aid for Western states hurt by drought shows the limits of what can be done without… rain. His main point, buried in his plan, is to look forward to continued climate change and prepare communities and industries to be "resilient" in the face of new conditions. Plus, the latest digital area of intense competition is messaging apps, which provide wide-ranging communication services that will challenge not only instant messaging, but also companies like Skype. Later,'nbspPandora uses what it knows about our musical taste to lure political advertisers. The promise and the peril. And finally:'nbspThe debut of the second season of the smash hit House of Cards doesn't just mark t...

2-14-214 - Marketplace - Cable behemoth

Comcast's merger with Time Warner cable will create the biggest cable company in the nation – if not the world. If it goes through, it would leave few competitors for Comcast in the cable business. 'nbspPlus,'nbsphow "seasonally adjusted" works in economic statistics – since this winter season is adjusting a lot of economic behavior in much of the country. Finally,'nbspVerizon has responded to the competition by cutting prices, adding more data and international texting with a new "More Everything" plan. As smartphones become ubiquitous – are mobile companies forced to focus less on bringing in new users and more on picking off customers from competitors?

2-12-214 Marketplace -- She's all plastic

A very significant study is out that sheds considerable doubt on the value of regular mammograms. We look at how this might affect the industry and the machine'nbsp that has sprung up around the screening test.'nbspNext, the subject of Sports Illustrated 's swimsuit issue is…. Barbie. How did this happen? Who is going to be excited about this publishing event? Finally, legislation in New York would make NY the first state to ban microbeads used as scouring devices in facial creams and toothpastes, catching up to studies showing the beads are entering the aquatic food chain because they're too small to be filtered out by water treatment systems.

2-11-214 Marketplace - Era of good feelings?

Behold the new Era of Good feelings on Capitol Hill? Well, maybe not quite. The latest on the state of play, as well as an assessment of whether the government has finally managed to get out of its own way and create the certainty that markets, investors and business leaders say they need. Also: The'nbspCollege Board's AP tests have become a highly successful product line -- more students are'nbsptaking the tests, which don't come cheap. Finally,'nbspNew York may be the first state to ban microbeads used as scouring devices in facial creams and toothpastes, catching up to studies showing the beads are entering the aquatic food chain because they're too small to be filtered out by water treat...

2-1-214 Marketplace -

The non-profit makes a deal with Getty to stock more pictures of empowered women. We look at how stock photos have taken over the image world, what the move can mean, and what it can't do (change needs to come from the demand side, and not just the supply side). In other familiar pictures,'nbspAOL CEO Tim Armstrong is in the news again, having delivered yet another mea culpa related to his fast mouth and poor choice of words. How many passes does the man get before he loses his job? And, in medical news, rather than getting'nbsppaid based on how many tests they do, but on whether their patients get better and stay better. So healthcare providers are looking for comparatively inexpensive ways...

2-7-214 Marketplace - World domination

There's a gap between the payroll jobs report and the household jobs report. We explore possible explanations for the difference. Next, the Sochi Olympics are finally here, and 'nbspNBC is time-delaying its broadcasts of the spectacle -- but are they actually losing audience or profits by its delayed broadcast strategy? The perennial debate. Finally:'nbspApple is buying back its stock. Big time -- $14 billion's worth over the last two weeks. 'nbsp

1-6-14 Marketplace - Home brew Coke?

The jobs number appears to be falling out of favor with economists. So when it comes to jobs, which number should we trust? Plus, people's drinking habits are changing -- and Green Mountain Coffee is reaping the benefits.'nbspCoca-Cola is buying a 1 percent stake in the company. We look at what's in it for Coke, and what's in it for consumers, as people's drinking habits change. Finally, more'nbspand more banks are introducing fees for checking accounts and withdrawing the availability of free checking accounts. We look at why the banks have to find ways to boost their revenue streams.

2-5-214 Marketplace - Smoke out

CVS is giving up the smokes, and turning itself into more of a healthcare company. We look at the economics of the new, healthcare focused pharmacy, and ask what CVS' move means for the pharmacy business. Next, Twitter has spent'nbspone year in the public eye. As its earnings come out today, we look at what it needs to do to keep growing in the future. Then, if you attend the Sochi Olympics, you'll see a big presence by U.S. corporate sponsors -- but not so much here at home. Corporate spnosors are keeping a low profile in the U.S., for fear of bad associations with Russian corruption. And finally:'nbspThe latest battle in the fight over unequal pay for women is the compensation package for ...

2-4-14 Marketplace - Microsoft's Great Debate

Microsoft hired a CEO today, after 6 months debating: Insider or outsider? It's a decision that many companies wrestle with, raising questions of expense, innovation, familiarity and more. Next,'nbspthe'nbspmarkets have now fallen about 8 percent, and we take a look at the concept of "correction." What does it take to make a "correction" officially? Plus, how the Affordable Care Act could shrink the workforce. The Congressional Budget Office's newest numbers suggest folks will stop working, while others will work fewer hours. And finally, tech companies are signing on to President Obama's push to connect all school children to the internet, offering $75 million in hardware, software and inte...

2--14 Marketplace - Coffee correspondants

Much of the talk about emerging markets has been about the Fed's decision to cut back its stimulus program. But there's something else driving emerging markets down: China. Next,'nbspCleveland now goes the way of St. Louis, Pittsburgh and other former airline hubs, as United announces a streamlining of its routes. We take a look at the factors that go into gateway airports losing their influence and their role, and the wider repercussion for the host city. And finally, there has been a spate of public job leaving – most recently a woman who quit'nbsp in a Super Bowl ad in front of 1 million people.'nbsp Why?'nbsp Is this a hopeful sign that the economy is improving?

1-1-14 Marketplace - Paying for Prime

Amazon'nbsp is wrestling with the cost of its Prime program. The membership club brings in lots of loyal customers, but also costs it lost of money. Plus, more than 7 business groups have formed a coalition to confront the Obama administration's energy regulation process at every step. They want to protect their interests as the EPA regulates coal-plant emissions and then, they expect, moves on to other fossil fuels. Finally:'nbspWho has not returned to home ownership? 'nbspIf housing is a key economic driver'nbspRents are high, and with wages flat, equity growth is a way to make money.'nbsp How does the trend affect the economy,

1--14 Marketplace - So many shoes

The American economy grew .2 percent in the fourth quarter, despite a government shutdown and despite a disappointing holiday shopping season. Businesses are buying equipment, but what are consumers spending our money on? Hint: It's not household goods, and it's not cars. It's not Exxon, either: The company just announced its fourth quarter earnings dropped 16 percent, on lower production and weaker refining margins. Finally, a bona fide high: Facebook stock is up substantially today, thanks to some positive sales news and profit projections. The company looks a lot different to investors than it did a year ago.

1-2-14 Marketplace - Temper tantrum

Emerging markets are in a tizzy, in large part because investors are reacting to the Federal Reserve's decision to taper its stimulus program. Plus, the President stumbled over the name of a new, government backed retirement savings account during the State of the Union Address -- but he'll get another shot to get the name right when he touts the "My-R-A" today in Pittsburgh. We explain how it might work, and why'nbsp it's needed in the first place. Finally, two TV stations in Los Angeles want to undertake an experiment: Share their airwaves so they can sell back, for wireless use, the part they don't use. It's a step in an FCC plan to take back spectrum used by TV broadcasters who mostly re...

1-28-14 - Marketplace - $1.1: A nice, even number?

Why did President Obama choose $1.1 as the new minimum wage for federal contractors? And, wait, which federal workers are paid minimum wage? We look at the federal government in the context of the low-wage movement, outsourcing custodial, kitchen and other work to contractors who pay low wages. Plus, the Chicago Tribune will no longer drop Sunday advertising supplements on 5 million doorsteps. Turns out, they're haven't been generating much revenue for years. Finally, we revisit the question: "What can the NSA learn from Angry Birds?" Spoiler: More than we knew. 'nbsp

1-27-14 Marketplace - Unemployed, unemployable?

Tomorrow, the President will announce that several major corporations have signed a pledge not to discriminate against the unemployed in hiring decisions. 'nbspThere are practical and psychological reasons that may work against the long- term unemployed: So what are the counter-arguments for hiring them? Plus, on news of New York teachers coming out against the Common Core, we take a look at the controversial curriculum standards, and what happens next. Finally, lots of tech startups aspire to get bought out by a larger company. If you dream of a bid by Google, what must you offer? Hint: A genius-founder never hurts.

1-24-14 Marketplace - Whole wheat everything

Emerging markets are in turmoil today, but none more so than Argentina. The country's currency dropped 11 percent against the dollar yesterday, and the country's economic situation is now so dire that some experts are predicting percent inflation this year alone. Plus, as the Obama considers how to regulate the new legal marijuana business, they are encouraging them to put their money into banks. We ask: If marijuana money isn't in banks now, where is it? And finally, the FDA is getting ready to overhaul nutrition labels for the first time in 2 years.'nbspHow does what's on that little box of numbers drive what food companies make -- and what we eat?

1-2-14 Marketplace - Paycheck to Paycheck

Does the government live paycheck to paycheck? Actually, it's worse -- payday loan to loan. Next, a monetary flow of another, more reliable sort:'nbspThe fundraising race for the 216 presidential election kicked off in earnest today when the largest liberal super PAC – Priorities USA Action – announced that it has already'nbsp begun raising money for a presidential run by former Secretary of State Hillary Clinton. She hasn't even declared yet! Finally, Detroit wants immigrants to help turnaround their faltering economy. 'nbspOther cities have used attracting immigrants as a growth strategy: Has it worked?

1-22-14 Marketplace - 1th century Amazon

The fifth anniversary of the markets' bull run will soon be upon us. On the principle that "all good things come to an end," is it time to expect a correction? Later:'nbspSears is closing its store in downtown Chicago, and we take this occasion to consider what Sears and its competitor, Montgomery Ward, were to consumers in the late 18s: Amazon. And finally: Butterfinger's newest peanut butter-stuffed candy looks - or rather, tastes - familiar.'nbspWhy would they try to challenge the icon of their industry? We break down this "better" Reese's.

1-21-14 Marketplace - Picking up the tab for fraud

With mass credit card hacks in the news (looking at you, Target and Nieman Marcus), we take a look at who picks up the tab for fraud. Who's got a financial interest in credit card safety? Later, oil consumption in the U.S. grew more than in China last year, though thirst remains high in both countries. Finally, as departing Federal Reserve Chair Ben Bernanke weighs where to rest his hat, we look at a likely option: think tanks.

Marketplace - 1/2/214

What do traders and market-watchers do when some major global markets, like Wall Street, close and others remain open?'nbspOnly a small number of uninsured people have signed up through the government healthcare exchanges so far. What will that mean for the future of the ACA? Wish you had Fridays off?'nbspMalaysia's southern state of Johor is making Friday officially part of the weekend. The unintended consequences of using chemicals to kill rats, and a'nbsplook at the latest technology that can help job seekers and employers find their perfect match.

1-17-14 Marketplace - The cost of a nickel

The NSA announcement is sucking up a lot of the oxygen today – but what should we be more worried about, the government holding data – or the likes of Target? Next,'nbsp'nbspwe look at the cost of the nickel, which the U.S. Mint says hovers around ten cents. Changing the formula could cost the zinc folks, the vending machine vendors, and other coin-operated industries. Finally,'nbspCalifornia has gotten through a number of dry years without much fuss, thanks to the Sierra snowpack. But last year's rainfall was the lowest since 1877, it hasn't rained at all yet this "rainy season," fire watch started in January, and the snowpack isn't there to melt. There's a drought emergency in this giant a...

1-16-14 Marketplace - Chuck E. Cheese, Billionaire

Kids' pizza palace Chuck E. Cheese sold for almost $1 billion today. We dig into the rather curious story of the buck-toothed mouse, the business empire extraordinaire, and the equally unusual leader behind it. Then, we look at how'nbsptech companies and the individuals who run them want President Obama to restrict the NSA's data collection and spying. Finally, news out today suggests that traditional retail is in trouble -- Best Buy produced some horrendous earnings results, and JC Penney appears on the verge of collapse. The closure of these kind of stores would doubtless cause us some pain: Many people would be laid off. But otherwise, how much do these kinds of stores really matter to th...

1-15-14 Marketplace - Balance sheets

Bank earnings look good, and big banks' shares are doing well in the markets today. But for some years now, a significant contributor to earnings is simply the release of loss reserves set aside during the Bad Days. When accounting affects earnings so greatly, what's the value of these earnings reports? Next, the conservative Koch brothers have been spending money for fall campaigns already. They're targeting vulnerable Congressional Democrats who supported the ACA. But most campaigns say a dollar spent this early is a dollar spent unwisely. And finally,Viacom's new My Nickelodeon Jr. takes personalized TV to the younger set – well, to their parents. Parents can program the TV their kids wil...

1-1-14 Marketplace - 6.7%

The Labor Participation Rate hasn't been this low since the late 17s. 'nbspWho's in? Who's out?'nbspTarget has upped the total number of customers impacted by its two-and-a-half week data breach to 7 million. A staggering figure that's a reminder of the volume of shopping that happens in the U.S. consumer economy.'nbspCalifornia's state budget famously sank during the recession. Now that the state has just as famously turned it around and has a revenue surplus, Gov. Jerry Brown wants the state to pay down debts it piled up during the bad years.

1--14 Marketplace - Secretary of Commerce Pritzker

It's a little known historical fact that when it was created 11 years ago,'nbspthe Department of Commerce was actually called the Department of Commerce and Labor.'nbspIt's a reflection, perhaps, of the relationship between those two parts of the economy. Secretary of Commerce'nbspPenny Pritzker stops by to talk about growing the American export economy'nbspas one way to keep American businesses competitive.'nbspNext,'nbspT-Mobile is offering big incentives to try and get you to leave your phone carrier. But to do so, you've got to change the family plan, the data plan, get a new phone, etc. Even where there's a better deal out there, consumers don't always make the switch because it's just ...

1-8-14 Marketplace - The War on Poverty

Today, on the'nbspthe fifty-year anniversary of Lyndon B. Johnson's State of the Union address, in which he issued a call to arms against poverty, we look at the'nbspfierce debate, not only over whether the U.S. has won or lost the war on poverty, but whether the country as a whole is gaining ground or retreating. Also, this week marks the 5th anniversary of a report by the Surgeon General on the health effects of smoking, linking it to lung cancer and heart disease. We hear about the impact the report had on one of the biggest industries in the nation. And, the National Federation of Independent Business said small business owners'nbspadded more jobs per firm last month than they have in ei...

1-1-14 Marketplace - The calculation

Target took weeks to reveal details of its data breach. Neiman Marcus, too. How do companies decide whether and how to reveal details of data breaches to the public? Next, we look at the updated situation in'nbspWest Virginia, as residents question whether their water is safe just days'nbspafter a chemical leak. 'nbspFinally, we'nbspbegin our new series that answers your economic questions, like "Why does one rotisserie chicken cost less than two chicken breasts?" and "Why do hotels give you a sewing kit, but not a toothbrush?" Today we examine why your zipper probably has three letters on it: YKK.

1-7-14 Marketplace -

As a deal to reinstate unemployment insurance works it way through Congress, we delve into the "freeloader argument." What happens when folks lose their benefits -- do they finally start looking and land a job? Next,'nbspAT'ampT is offering companies the opportunity to pay for your smartphone's data use. The idea is that a company would offer, say, a video for which it pays the data charge, getting you to stream it when ordinarily you'd pass. It gets a view, and AT'ampT increases the data flowing through its system. And also,'nbspLindsey Vonn, one of the few big names in winter sports, is out of the Winter Olympics with an injury. For NBC/Comcast, which paid a fortune for the rights, a lackl...

1-14-14 Marketplace - Neutral = evil?

So much for neutrality. A federal court said today the FCC can't force broadband companies to treat all content equally. That means giants like Verizon and AT'ampT — as well as cable companies —'nbspcan pick favorites on the web, by slowing traffic from some sites and boosting the speed of others. Also, as American Idol opens its new season, it's easy to forget how influential the show was when it began more than a decade ago. Just as "The Sopranos" changed cable, American Idol shook up the networks. And finally, the Seattle Seahawks are limiting playoff tickets to credit card holders in the region – which rules out 4ers fans with California address. Does engineering a bigger home-field adva...

1-6-14 Marketplace - Deep freeze

As CES opens, exhibitors are showing all sorts of gadgets and apps that will connect you to everything in your home and your car. But if you look back at some of the futurist visions promised in the past, what happened to them? Next, a'nbspreally deep freeze can screw with an economy built on moderate temperatures. And finally, we'nbsptake a look at the accounting tricks behind extending unemployment benefits. Pay for something today that we will save the money for tomorrow. 'nbsp 'nbsp

1--14 Marketplace - Piloting

Airlines and airline pilots are facing a major rule change this weekend that may impact flight delays and scheduling -- the same weekend that airline traffic will be impacted by the snowstorm on the East Coast. Next, three NFL teams (out of four) could have their playoff games blacked out this weekend if they don't sell out their stadiums by this afternoon. Under a nearly 4-year old rule, games can't be televised locally if the stadium has empty seats. But the whole pro football industry has changed. Finally, decades ago Carl Drake'nbspleft the Smithsonian millions of dollars set aside specifically to collect bugs.'nbsp Now, the Smithsonian says it has collected enough bugs.'nbsp

1-2-14 Marketplace - Fiat 'amp Chrysler

Fiat is set to acquire full-control of Chrysler in a $4.5 billion deal. Could foreign ownership of this American classic dent sales in the U.S., or do people no longer care about "buying American?" Next, the Affordable Care Act is supposed to give more people access to primary care doctors, getting them into treatment early instead of relying on the Emergency Room (which costs more). Also, the Dow's 21 record would have been even higher but for IBM's showing. IBM, which carries a lot of weight on the Dow, was the only component to see its shares fall for the year. And finally, the rescue of 52 passengers on a scientific research in the Antarctic today was the result of collaboration among se...

1-1-14 Marketplace - Heists, housing and Hendrix

Happy New Year!'nbspThe year 21 was one of diamond heists, data leaks and mass credit card theft. Will 214 be the same?'nbspRising home prices are a good thing, right? Not if you're trying to buy a house. A look at what's in store for home buyers in 214 and beyond.'nbsp'nbspGreece takes over as president of the European Union today.'nbspWhat does rock musician Jimi Hendrix have in common with Baroque composer George Frideric Handel? An address for starters, and now -- a museum.

12-1-1 Marketplace - Happy New Year

From coffee to copper to corn, the price of commodities has fallen over the past year. Why has this happened and why do the prices of products remain so high? Next, a'nbspsad farewell to those who left us in 21, from industry-changing successes like "Breaking Bad" to new products no one wanted, like Watermelon Oreos. Also, an intense oil-train fire in North Dakota demonstrates the scale of explosions and fire that can occur, as the nation's rail system marks just the fifth anniversary of the modern moving-oil-by-rail era. Finally, while everybody is watching football on New Year's Day, doctor's offices are frantically planning for the onslaught of new patients in the new year.

12--1 Marketplace - Olympic fears

The attacks in Volgograd in the past two days have raised fear of terrorism in Russia in the lead up to the February Sochi Winter Olympics -- in particular, that major transportation hubs are more likely to be targeted. Terrorism fears could put a major economic dent in Russia's Olympic plans. Next,'nbspif you want to spend your New Year's Eve at Applebees in New York, they will hook you up for a mere $75 a head. New Year's Eve is big business for restaurants and party spaces. Also, week look back at the stories of 21'nbspfrom China that'll be important to understanding China next year: air pollution plus China's hangover from decades of economic growth. And finally, the once-phenomenally pr...

12-27-1 Marketplace - A town with benefits

For 1. million unemployed Americans, long-term unemployment benefits expire this weekend. 'nbspThe loss of that spending power may not make a big dent in the economy, but it could make one in local communities. Also,'nbspMcDonald's is shutting down McResource, a website that offers tips to employees -- like using food stamps to supplement income, and avoiding unhealthy food like fast food burgers and fries.'nbsp Last year, Apple was mocked for its "Genius Training Manual."'nbsp Do leaks like this change how companies communicate with, and train, staff in an age where internal materials can easily go viral? And finally, narrative storytelling is gaining popularity and the internet's taking no...

12-26-1 Marketplace - UPS: oops!

The UPS delivery debacle raises a lot of questions: People will forgive companies a lot of things, but not screwing up their Christmas. So, how big a scar will this be for UPS (and to a lesser extent FedEx) and do we have the infrastructure to actually handle the shift to online shopping at peak times? Next, that'nbspdramatic increase in deliveries this time of year has meant an equal increase in the trash from all the packaging it takes to get goods from Amazon and others to consumers. Finally,'nbspSouthwest is hiring hundreds of flight attendants (thousands have applied for the jobs) and other airlines are putting up the 'Help Wanted' signs too, after a long period of cuts.

12/25/21 Marketplace - Merry Christmas!

Happy Holidays!'nbspChances are you or someone you know bought something online this year. And, it makes sense, since you can buy everything from electronics to groceries with the click of a button. Many online retailers have policies that make it inexpensive to return what you don't like, but online buying returns are becoming so frequent, they're starting to eat into profits. There's another group of holiday spenders who aren't watching their pennies quite so closely. A look at how the other half spends Christmas'nbspImmigration reform has been in the news a lot this year, and unfortunately, that creates an opening for scam artists.'nbspThey'll tell immigrants they can help them get green ...

12-24-1 Marketplace - Christmas Eve at the mall

Toys R Us is staying open for 87 straight hours for last minute shoppers. Also, do people with birthdays on Christmas really get fewer presents? Marketplace's Adriene Hill went in search of the answer. Plus, it's been a monster year for companies going public, and that means this holiday season the newly-rich employees of those companies will have to manage their friends and families gift expectations. Finally, Ukraine,'nbspone of Europe's biggest countries, has been courted by east and west - the European Union offered Ukraine an historic free trade deal,'nbsp Russia wants Kiev to join ITS economic bloc.'nbsp

12-2-1 Marketplace - 7 million customers

Apple and China Mobile announce a deal that could potentially put the iPhone into the hands of 7 million new Chinese customers. Next, we all know about the big Target hack that compromised the debit cards of millions of Target's shoppers. What made the company and'nbsp makes so many American companies vulnerable to this kind of attack: 'nbspthe magnetic strip. Why are we still using it when so many other countries have moved onto more secure credit and debit cards?'nbspFinally, it's D-day for millions of uninsured who want to get their policies in motion by Jan. 1.

12-2-1 Marketplace - GDP and the real economy

With the deadline for healthcare.gov sign ups looming 72 hours away, we look at how administrators are preparing: If the rush of customers is a coming flood, what are the Obamacare sandbags and where are they being deployed?'nbspLead bullets are on their way out. Fourteen states have banned them, the military is phasing them out, and on Dec. 1, the EPA is shutting down a bullet-producing lead smelter. But hunters say a shift to copper will make bullets more expensive and less effective, and even could raise copper prices. Finally, today's glance at third-quarter GDP numbers are good. The country is growing at a rate of more than 4 percent. But unemployment is still high, wages are still not ...

12-18-1 Marketplace - Ta-da, it's the taper

The Federal Reserve says it will reduce its $85 billion a month in bond purchases by $1 billion starting in January, citing a stronger U.S. job market. What will that do to interest rates? Next,'nbspBP has long complained that its settlement money for the Deepwater Horizon spill was often spent frivolously. Now it's going public with its complaints about claims that businesses have filed against it, starting with Emeril Lagasse, the New Orleans chef. Finally, it used to be that sports and fashion marketing existed on the periphery of the Hollywood entertainment business. But as a IMG's sale to William Morris demonstrates, the talent business is diversifying.

12-17-1 Marketplace - Tinker taper

Some are worried the Fed will announce that it's going to stop -- or at least slow --'nbsp its stimulative bond-buying program. Others are worried the buying will continue. But it's not solely inflation they're worried about. Next, tech companies are taking ownership – and therefore control – of everything from the cloud to so-called dark fibers. Finally,'nbspGlaxoSmithKline says it will stop paying doctors to push its drugs and will stop rewarding its sales reps to push doctors to push their drugs. But just what is this "sales rep" and what is her or his role?

12-16-1 Marketplace - Robo-Google

Google is buying Boston Dynamics, which is famous for making cool robots like that mecha-cheetah you've seen on YouTube. Next, the coming ad blitz from health insurers is the surest sign yet that Obamacare is working, and isn't going anywhere. Also, the'nbspUnited Nations is launching its largest appeal ever for humanitarian aid to Syrians – even though its earlier appeal is only 6 percent funded. Finally, millions of Europeans under the age of are unemployed and not in school or some sort of job training. In Europe, the economic downturn seems to have hit the youth the hardest.

12-1-1 Marketplace - Beyonce'd

Forget long, involved marketing campaigns. Beyoncé released a 14-song album last night online (with videos!), no promotion, no announcement. Is this the sort of trick that only the super-est of superstars can pull off? Next,'nbspTwitter's done of the fastest-ever flipflops, reversing a change in its process after users slammed it. Is it something about Twitter, Twitter users, or a'nbspparticular kind of social media that makes customers get heard. And finally, "Saturday Night Live" took the backlash over its lack of female black performers seriously enough to hold a special audition Monday night for seven or eight candidates. The winning candidate will be hired and will join the cast for sho...

12-12-1 Marketplace - Sequester comeback

The budget deal getting a vote in the House essentially undoes sequester cuts set for the current fiscal year. We take stock of what was gained and lost in the sequester experiment, but also look ahead to the remaining eight years of automatic cuts that are still part of the law. Plus, as the FDA tries to curb antibiotic use on the farms, we look at the economics of feeding antibiotics to livestock and poultry: How many extra pounds of pork does it produce, and how big is that animal-husbandry antibiotic market? Finally, Instagram users have a new way'nbsp to share their photos privately and have text conversations.

12-11-1 Marketplace - Certainty?

If Congress manages to pass the newly-reached bipartisan budget deal, it will mark something of a change. At long last, the government will have finally managed to get out of its own way and stop being a drag on the U.S. economy. One analyst calls such a turn of events "hard to believe." On the other side of the Atlantic,'nbspDenmark – yes, Denmark – is staking its claim to the sea surrounding the North Pole, raising tensions among the countries with a stake in the opening of Arctic seas to oil exploration. And finally,'nbspSamsung can put a kill switch in its phones, but carriers won't let customers activate it.

12-1-1 Marketplace - Volcker? He rules!

So the Volcker Rule text is out – and now the search for loopholes begins. To what extent have lobbyists and lawmakers already negotiated the workarounds so they're baked into the Volcker Rule's language? Also, the U.S. is no longer an investor in General Motors – and today the automaker has a new CEO in the shape of Mary Barra. Finally,'nbspthe founding chairman of Lululemon has stepped down after 15 years at the head of the company. Investors regarded him as something of a "loose cannon", and news stories abound of his curious approach to corporate culture.'nbsp

12--1 Marketplace - Sysco. Not Cisco.

That steak on your plate? Those mashed potatoes? Them tender greens? Chances are they came to you courtesy of one of America's food distribution behemoths. The biggest of the bunch, Sysco, is buying U.S. Foods in the biggest food distribution deal in a decade. Plus, the battle over EPA rules for Midwestern and Appalachian air polluters comes down to what economics calls externalities. It all comes down to this question: Pollution isn't free … but who should pay? And finally, as more people are excluded from homeownership, the demand for rental housing has grown beyond capacity, driving rental costs up.'nbsp

12-6-1 Marketplace - 7.%

The unemployment level has fallen to 7 percent for the first time since 28, after the Labor Department release surprisingly strong jobs data for November. That news comes less than a month before unemployment benefits run out for more than a million Americans. Plus, the ability of businesses to track your every move has taken a leap forward today as Apple activated tracking beacons in its stores, the latest retailer to enable micro-location technology. And finally, hospitals get penalized for readmissions, so now instead of readmitting Medicare patients quickly, they are "observed" for as long as two days. That way the hospital doesn't risk getting fined … and Medicare doesn't pay.

12-5-1 Marketplace - Top cops

New York Mayor Bill de Blasio has appointed former Los Angeles police chief Bill Bratton as head of the NYPD. Why is it that the list of top candidates for the top policing jobs in the U.S. is such a short one? The same candidates seem to reappear time and time again. Plus, a'nbspdeal to avoid another government shutdown seems to be coalescing around increasing revenues – but not taxes. The government would bring in additional money through user fees. And finally, revised GDP numbers juiced the market today, but the reality behind the data should give us pause. The number's big because inventories were high last quarter.

12-4-1 Marketplace - The Volcker what...?

Now that regulators are close to deciding on the Volcker Rule, conventional wisdom has shifted from "it will be so weak as to be useless" to "it will be tougher than expected." But what is the rule? Also, the credit rating agency Experian says Americans are taking out bigger car loans and are taking longer to pay them back. We look at what's behind the return of easy automotive credit, and whether we're again on the slippery slope of subprime lending. Finally,'nbspNewsweek is to be revived, in print.

12--1 Marketplace - Plastics

Dow Chemical says it's getting out of the commodity chemical market so much that it may drop 'Chemical' from its name. Overseas competitors can produce these chemicals much more cheaply. And so will pass from U.S. manufacturing a class of products without which life is hard to imagine.'nbsp Ziploc bags. Nylon (in DuPont's case). Then, sales of pickup trucks helped the Big Three U.S. automakers beat analysts' expectations for November sales. We look at how those sales figures play out in the U.S. job market, and whether workers have been recalled to build those vehicles. 'nbsp

12-2-1 Marketplace - Amazon drones and the future of retail

Amazon wants to use unmanned "drone" aircraft to fly products to customers in minutes or less. It sounds great, but how realistic is the proposal? Next, the administration says the front end of healthcare.gov is up-and-running, so now developers will start to focus on the back-end connection to the insurers. Finally, a gauge of the global economy: The purchaser's management index in most countries is up…but only just. It's evidence of a nascent recovery in the global economy, but political unrest in some countries, combined with the prospect of tapering, has some economists worried.'nbsp

11-2-1 Marketplace - Black Fri-dazed

Marketplace's Sabri Ben-Achour braves the holiday shopping crowds to find out how opening on Thanksgiving Day affected this year's sales figures. Plus, a look at how'nbspU.S. taxpayers are close to getting back all the money they put into the housing giants. Marketplace host Lizzie O'Leary talks with Bloomberg Government's Nela Richardson and Cardiff Garcia from FT Alphaville for a wrap-up of the week's business news.'nbspAnd, a'nbsplot of fans are calling for USC's interim head football coach to take the top job permanently, especially after their upset of Stanford a few weeks ago. But as Marketplace's Mark Garrison reports, that may not necessarily be the case.

11-28-1 Marketplace - Hot sauce under fire

The consternation over Black Friday's creeping into Thanksgiving might lead you to believe Thanksgiving has always been a sacred (though secular) space for Americans. Yeah. Not so much. Then,'nbsp'nbspwe look at the economics of food philanthropy. Clothing retailer H'ampM says it's developing a plan to ensure that the people that make their clothes will earn a living wage by 218.'nbsp'nbspThis week, a judge ruled that Sriracha-maker Huy Fong Foods had to partially shut down because of offensive orders coming from their Southern California factory. And, five years on from the worst of the foreclosure crisis, the federal government still owns close to 2, homes not yet on the market. Rowan Moor...

11-27-1 Marketplace - Thanksgiving Hunger Games

The IRS will change some of the ground rules when it comes to the unlimited and anonymous spending that groups have been able to do in political races after the Supreme Court's ruling on Citizens United. Sunday is December 1, which is also a big day for the Obama administration's implementation of the Affordable Care Act. What's the latest on health care? And finally,'nbspThanksgiving week is always a big week for movies, which means this week will be big for the latest movie in the Hunger Games franchise. The film is already going great guns at the box office, but it's not just kids who are watching.'nbsp

11-26-1 Marketplace - Suit up!

Men's Wearhouse turns the tables on its would-be acquirer, Jos. A. Bank. What one suits-for-the-masses retailer has to gain by buying another.'nbspThe pope dished out a searing critique of capitalism today. But what influence does the Papal office have these days? We take another look at why the -year fixed mortgage is our home loan of choice. And finally, the economics of airline cancellations: How airlines anticipate and react to big storms barreling down at peak travel periods like Thanksgiving.

11-25-1 Marketplace - Iran so far away

With a six-month agreement in place to thaw some of the restrictions on doing business in Iran, international firms are now making calculations about whether to get involved in that marketplace, or wait and see what comes next. Also,'nbspYahoo! is hiring Katie Couric. It's the latest in a number of high-priced recruitments by the internet company, but Couric is unusual. She's older, she's a TV icon, and she's a host, not a reporter. Finally, the Affordable Care Act has turned insurance brokers into a legion of private navigators for individuals and families faced with insurance decisions. The brokers are frustrated by the law's complications and the failures of healthcare.gov, but also have ...

11-22-1 Marketplace - Bubble pops

Justin Rowlatt of the BBC talks about helium's impact on the world, and what's being done to conserve it.'nbspWall Street bankers take a turn on the stand-up comedy stage.'nbsp'nbspCable TV has been losing subscribers to satellite and phone companies—not to mention a growing online video presence.'nbspHow will merging Time Warner with another company affect the cable TV business?'nbspSocial media art sales are breaking down the white walls of the traditional art gallery business model.'nbspNow that the rules for breaking a Senate filibuster have changed, what will be President Obama's first move?

11-21-1 Marketplace - Target practice

Target is the latest low-price retailer to lower expectations because consumers aren't spending freely. The problem appears to be lower-income consumers, worried about jobs, food and gas. Also on the show: Many would say that the unveiling of Obamacare has been one of the worst product launches in history. Now comes the do-over: New branding (Only refer to it as the ACA -- not Obamacare). And finally,'nbspUnited Airlines and Delta are tweaking their frequent flier mileage plans. American and US Airways will to, following their merger. The changes will devalue miles earned by frequent fliers, potentially alienating customers.

11-2-1 Marketplace - Hanging up

It's shaping up to be a good holiday for people looking to get a deal on consumer electronics. Best Buy says it's preparing deep discounts – even if they put profit margins at risk – to win the holiday season. Rivals are expected to follow. Next, the FCC is moving toward allowing phone companies to replace their century-old land lines with internet-based phone service. Finally, our series The New Math of Health Care continues with a look at what 'value' means in the context of health.

11-1-1 Marketplace - JPM and $1B

Most banks with legal exposure to the financial crisis are dealing with the lawsuits one-by-one. But today, J.P. Morgan Chase decided to deal with the whole issue in one go, and settle for $1 billion. We begin a special collaboration with the New York Times that we're calling The New Health Care Math.'nbspPlus, meatpackers and ranchers are fighting each other over new labeling rules that take effect Saturday, requiring packaged meat to state where the animal that contributed said meat was raised, slaughtered and processed. And finally,'nbspthe Obama administration launches a $1 million race-to-the-top-style competition meant to overhaul career and tech education by pairing high schools with ...

11-18-1 Marketplace - Dow 16,

The Dow Jones Industrial Average hit 16, today. The record-high means something to the trading and investing community, but how important is that mark to the rest of us? Also,'nbspWalmart has signaled that the ACA requirement that most Americans either carry insurance or pay a penalty could hurt sales. Plus, a'nbspSenate committee is trying to understand Bitcoin today. Will the rest of us have to understand the idea of a virtual currency some day? Right now Bitcoin functions mainly among early Bitcoin adopters – who have pushed the currency's value to a record level.

11-15-1 Marketplace - Assuring insurers

The latest revelations about government snooping have to do with money transfers – the CIA is building a database of transactions through firms like Western Union and MoneyGram. Also, health insurers have spent retooling their business plan in order to prosper under the ACA.'nbsp What do those companies do now that the President has announced a change that upends their strategy? Finally,'nbspGoogle Books gets the legal go-ahead to continue scanning copyrighted works into its enormous database.

11-14-1 Marketplace - $ billion? Bah humbug

Two hours of Senate testimony, countless pages of written documents. Peel away the caution, the Fed-speak, and the dense economic language, and what can we now say about The (economic) world according to Janet Yellen?Plus, AskJPM's attempt at social media community engagement on Twitter was shut down not long after it was launched. 'nbspWhat are the pitfalls businesses should watch out for as they try to engage their communities? Finally, you've got a business that's never earned a dollar and someone offers you $ billion for it. And you say no. For Snapchat, started by two college students a couple years ago, was it not enough money?

11-1-1 Marketplace - Stacked

Stack ranking is the office equivalent of grading on a curve. Jack Welch, at GE, brought stack ranking to the fore. And Microsoft used to use it -- but has now killed it even as Marissa Mayer, Yahoo's glamorous CEO, is ramping it up. Plus, new guidelines on the use of statins to lower cholesterol hold the promise to dramatically increase the number of Americans who take those drugs. Most of them are available as generics. Finally, a'nbspgroup of Occupy Wall Street activists has started to buy securitized personal debt on the cheap – and then forgive the debtors — not only to lift the burden from individuals, but to raise awareness about the debt collection industry and how to resist credit.'...

11-12-1 Marketplace - 5,

By all accounts, about 5, people have made it through the federal exchanges. So, what does it mean? We keep hearing 5, as a magic number that the Obama administration was counting on. Next, typhoons beat on the Philippines regularly, destroying roads, bridges and buildings in an already poor country with bad roads, bridges and buildings, where the population has tripled in 5 years. Finally,'nbspMichelle Obama has a new pet project: Getting kids into college. What are the economics of the First Lady?

11-11-1 Marketplace - How to help

The extensive Filipino community here in the U.S. is rushing to the aid of its typhoon-struck homeland with a raft of fundraising initiatives.'nbspAmazon has signed a deal with the U.S. Postal Service for Sunday deliveries this holiday season. Good for Amazon: Great for the consumer! But is this a good deal for the post office? Finally, while it's unclear how serious the issue of battery fires in Tesla cars is, the concern over them has taken shareholders on a fast ride in the last month.

11-8-1 Marketplace - More jobs! Confused?

The unemployment rate ticked up to 7. percent in the Labor Department's latest jobs report. In the data, there was good news -- more jobs -- and bad news -- long-term unemployment. But beware: 'nbspThe report is a mess of bad data and false indicators and we shouldn't rely on this months report. Also, new federal rules requiring health insurers to cover mental health and addiction could mean a flood of money to therapists, clinics and rehab centers. Plus, the'nbspairlines have been a little slow to get into the Big Data game. But it looks like they're moving in that direction now. Welcome to being a totally captive audience at , feet. Finally, we talk to two of our regular guests about the w...

11-7-1 Marketplace - $Twtr

Twitter may be a household name -- but it's not used by everyone in every household. What happens when companies launch a product complex enough that they have to explain to potential users how to wade through it? Also, preliminary third-quarter data today suggest that retailers are stocking up on goods, but consumers aren't buying them. And finally, the FDA'nbspsays trans fats is officially bad, and that'nbsp poses big challenge to makers of processed foods that depend on them for shelf-life, price and taste.

11-6-1 Marketplace - TWTR tmrw

We often think of the stock market as the province of the machines. But in the Twitter IPO, the pivotal role is played by a human: the designated market maker, who will act as a conduit for all trading in Twitter shares. Marvel is diversifying its stable of superheroes with a new series featuring a teenage Muslim lead character. How much of a role do financial considerations play in creating a new superhero. Finally,'nbspBart Chilton, known for quoting rock-and-roll lyrics in firebrand speeches, is leaving the Commodity Futures Trading Commission. His coming departure and other changes raise the specter that the regulator could soon be well short of its usual five commissioners.

11-5-1 Marketplace - How to helpout

Google launches its new video-conferencing advice and how-to service, called Google Helpouts.'nbspWhat calculation did Google make in deciding there's money to be made connecting users to real people via video for advice? Also, the Department of Justice'nbspis talking with American Airlines and US Airways about possibly lifting their anti-trust action against the airlines' merger if they make concessions on slots at airports. And finally, the case of one -pound NFL player bullying another raises the question of why so many workplaces of all kinds tolerate bullying and hazing in their work forces.