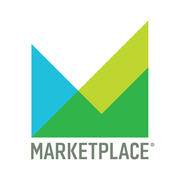 12--1 Marketplace - Sysco. Not Cisco.

That steak on your plate? Those mashed potatoes? Them tender greens? Chances are they came to you courtesy of one of America's food distribution behemoths. The biggest of the bunch, Sysco, is buying U.S. Foods in the biggest food distribution deal in a decade. Plus, the battle over EPA rules for Midwestern and Appalachian air polluters comes down to what economics calls externalities. It all comes down to this question: Pollution isn't free … but who should pay? And finally, as more people are excluded from homeownership, the demand for rental housing has grown beyond capacity, driving rental costs up.'nbsp

12-6-1 Marketplace - 7.%

The unemployment level has fallen to 7 percent for the first time since 28, after the Labor Department release surprisingly strong jobs data for November. That news comes less than a month before unemployment benefits run out for more than a million Americans. Plus, the ability of businesses to track your every move has taken a leap forward today as Apple activated tracking beacons in its stores, the latest retailer to enable micro-location technology. And finally, hospitals get penalized for readmissions, so now instead of readmitting Medicare patients quickly, they are "observed" for as long as two days. That way the hospital doesn't risk getting fined … and Medicare doesn't pay.

12-5-1 Marketplace - Top cops

New York Mayor Bill de Blasio has appointed former Los Angeles police chief Bill Bratton as head of the NYPD. Why is it that the list of top candidates for the top policing jobs in the U.S. is such a short one? The same candidates seem to reappear time and time again. Plus, a'nbspdeal to avoid another government shutdown seems to be coalescing around increasing revenues – but not taxes. The government would bring in additional money through user fees. And finally, revised GDP numbers juiced the market today, but the reality behind the data should give us pause. The number's big because inventories were high last quarter.

12-4-1 Marketplace - The Volcker what...?

Now that regulators are close to deciding on the Volcker Rule, conventional wisdom has shifted from "it will be so weak as to be useless" to "it will be tougher than expected." But what is the rule? Also, the credit rating agency Experian says Americans are taking out bigger car loans and are taking longer to pay them back. We look at what's behind the return of easy automotive credit, and whether we're again on the slippery slope of subprime lending. Finally,'nbspNewsweek is to be revived, in print.

12--1 Marketplace - Plastics

Dow Chemical says it's getting out of the commodity chemical market so much that it may drop 'Chemical' from its name. Overseas competitors can produce these chemicals much more cheaply. And so will pass from U.S. manufacturing a class of products without which life is hard to imagine.'nbsp Ziploc bags. Nylon (in DuPont's case). Then, sales of pickup trucks helped the Big Three U.S. automakers beat analysts' expectations for November sales. We look at how those sales figures play out in the U.S. job market, and whether workers have been recalled to build those vehicles. 'nbsp

12-2-1 Marketplace - Amazon drones and the future of retail

Amazon wants to use unmanned "drone" aircraft to fly products to customers in minutes or less. It sounds great, but how realistic is the proposal? Next, the administration says the front end of healthcare.gov is up-and-running, so now developers will start to focus on the back-end connection to the insurers. Finally, a gauge of the global economy: The purchaser's management index in most countries is up…but only just. It's evidence of a nascent recovery in the global economy, but political unrest in some countries, combined with the prospect of tapering, has some economists worried.'nbsp

11-2-1 Marketplace - Black Fri-dazed

Marketplace's Sabri Ben-Achour braves the holiday shopping crowds to find out how opening on Thanksgiving Day affected this year's sales figures. Plus, a look at how'nbspU.S. taxpayers are close to getting back all the money they put into the housing giants. Marketplace host Lizzie O'Leary talks with Bloomberg Government's Nela Richardson and Cardiff Garcia from FT Alphaville for a wrap-up of the week's business news.'nbspAnd, a'nbsplot of fans are calling for USC's interim head football coach to take the top job permanently, especially after their upset of Stanford a few weeks ago. But as Marketplace's Mark Garrison reports, that may not necessarily be the case.

11-28-1 Marketplace - Hot sauce under fire

The consternation over Black Friday's creeping into Thanksgiving might lead you to believe Thanksgiving has always been a sacred (though secular) space for Americans. Yeah. Not so much. Then,'nbsp'nbspwe look at the economics of food philanthropy. Clothing retailer H'ampM says it's developing a plan to ensure that the people that make their clothes will earn a living wage by 218.'nbsp'nbspThis week, a judge ruled that Sriracha-maker Huy Fong Foods had to partially shut down because of offensive orders coming from their Southern California factory. And, five years on from the worst of the foreclosure crisis, the federal government still owns close to 2, homes not yet on the market. Rowan Moor...

11-27-1 Marketplace - Thanksgiving Hunger Games

The IRS will change some of the ground rules when it comes to the unlimited and anonymous spending that groups have been able to do in political races after the Supreme Court's ruling on Citizens United. Sunday is December 1, which is also a big day for the Obama administration's implementation of the Affordable Care Act. What's the latest on health care? And finally,'nbspThanksgiving week is always a big week for movies, which means this week will be big for the latest movie in the Hunger Games franchise. The film is already going great guns at the box office, but it's not just kids who are watching.'nbsp

11-26-1 Marketplace - Suit up!

Men's Wearhouse turns the tables on its would-be acquirer, Jos. A. Bank. What one suits-for-the-masses retailer has to gain by buying another.'nbspThe pope dished out a searing critique of capitalism today. But what influence does the Papal office have these days? We take another look at why the -year fixed mortgage is our home loan of choice. And finally, the economics of airline cancellations: How airlines anticipate and react to big storms barreling down at peak travel periods like Thanksgiving.

11-25-1 Marketplace - Iran so far away

With a six-month agreement in place to thaw some of the restrictions on doing business in Iran, international firms are now making calculations about whether to get involved in that marketplace, or wait and see what comes next. Also,'nbspYahoo! is hiring Katie Couric. It's the latest in a number of high-priced recruitments by the internet company, but Couric is unusual. She's older, she's a TV icon, and she's a host, not a reporter. Finally, the Affordable Care Act has turned insurance brokers into a legion of private navigators for individuals and families faced with insurance decisions. The brokers are frustrated by the law's complications and the failures of healthcare.gov, but also have ...

11-22-1 Marketplace - Bubble pops

Justin Rowlatt of the BBC talks about helium's impact on the world, and what's being done to conserve it.'nbspWall Street bankers take a turn on the stand-up comedy stage.'nbsp'nbspCable TV has been losing subscribers to satellite and phone companies—not to mention a growing online video presence.'nbspHow will merging Time Warner with another company affect the cable TV business?'nbspSocial media art sales are breaking down the white walls of the traditional art gallery business model.'nbspNow that the rules for breaking a Senate filibuster have changed, what will be President Obama's first move?

11-21-1 Marketplace - Target practice

Target is the latest low-price retailer to lower expectations because consumers aren't spending freely. The problem appears to be lower-income consumers, worried about jobs, food and gas. Also on the show: Many would say that the unveiling of Obamacare has been one of the worst product launches in history. Now comes the do-over: New branding (Only refer to it as the ACA -- not Obamacare). And finally,'nbspUnited Airlines and Delta are tweaking their frequent flier mileage plans. American and US Airways will to, following their merger. The changes will devalue miles earned by frequent fliers, potentially alienating customers.

11-2-1 Marketplace - Hanging up

It's shaping up to be a good holiday for people looking to get a deal on consumer electronics. Best Buy says it's preparing deep discounts – even if they put profit margins at risk – to win the holiday season. Rivals are expected to follow. Next, the FCC is moving toward allowing phone companies to replace their century-old land lines with internet-based phone service. Finally, our series The New Math of Health Care continues with a look at what 'value' means in the context of health.

11-1-1 Marketplace - JPM and $1B

Most banks with legal exposure to the financial crisis are dealing with the lawsuits one-by-one. But today, J.P. Morgan Chase decided to deal with the whole issue in one go, and settle for $1 billion. We begin a special collaboration with the New York Times that we're calling The New Health Care Math.'nbspPlus, meatpackers and ranchers are fighting each other over new labeling rules that take effect Saturday, requiring packaged meat to state where the animal that contributed said meat was raised, slaughtered and processed. And finally,'nbspthe Obama administration launches a $1 million race-to-the-top-style competition meant to overhaul career and tech education by pairing high schools with ...

11-18-1 Marketplace - Dow 16,

The Dow Jones Industrial Average hit 16, today. The record-high means something to the trading and investing community, but how important is that mark to the rest of us? Also,'nbspWalmart has signaled that the ACA requirement that most Americans either carry insurance or pay a penalty could hurt sales. Plus, a'nbspSenate committee is trying to understand Bitcoin today. Will the rest of us have to understand the idea of a virtual currency some day? Right now Bitcoin functions mainly among early Bitcoin adopters – who have pushed the currency's value to a record level.

11-15-1 Marketplace - Assuring insurers

The latest revelations about government snooping have to do with money transfers – the CIA is building a database of transactions through firms like Western Union and MoneyGram. Also, health insurers have spent retooling their business plan in order to prosper under the ACA.'nbsp What do those companies do now that the President has announced a change that upends their strategy? Finally,'nbspGoogle Books gets the legal go-ahead to continue scanning copyrighted works into its enormous database.

11-14-1 Marketplace - $ billion? Bah humbug

Two hours of Senate testimony, countless pages of written documents. Peel away the caution, the Fed-speak, and the dense economic language, and what can we now say about The (economic) world according to Janet Yellen?Plus, AskJPM's attempt at social media community engagement on Twitter was shut down not long after it was launched. 'nbspWhat are the pitfalls businesses should watch out for as they try to engage their communities? Finally, you've got a business that's never earned a dollar and someone offers you $ billion for it. And you say no. For Snapchat, started by two college students a couple years ago, was it not enough money?

11-1-1 Marketplace - Stacked

Stack ranking is the office equivalent of grading on a curve. Jack Welch, at GE, brought stack ranking to the fore. And Microsoft used to use it -- but has now killed it even as Marissa Mayer, Yahoo's glamorous CEO, is ramping it up. Plus, new guidelines on the use of statins to lower cholesterol hold the promise to dramatically increase the number of Americans who take those drugs. Most of them are available as generics. Finally, a'nbspgroup of Occupy Wall Street activists has started to buy securitized personal debt on the cheap – and then forgive the debtors — not only to lift the burden from individuals, but to raise awareness about the debt collection industry and how to resist credit.'...

11-12-1 Marketplace - 5,

By all accounts, about 5, people have made it through the federal exchanges. So, what does it mean? We keep hearing 5, as a magic number that the Obama administration was counting on. Next, typhoons beat on the Philippines regularly, destroying roads, bridges and buildings in an already poor country with bad roads, bridges and buildings, where the population has tripled in 5 years. Finally,'nbspMichelle Obama has a new pet project: Getting kids into college. What are the economics of the First Lady?

11-11-1 Marketplace - How to help

The extensive Filipino community here in the U.S. is rushing to the aid of its typhoon-struck homeland with a raft of fundraising initiatives.'nbspAmazon has signed a deal with the U.S. Postal Service for Sunday deliveries this holiday season. Good for Amazon: Great for the consumer! But is this a good deal for the post office? Finally, while it's unclear how serious the issue of battery fires in Tesla cars is, the concern over them has taken shareholders on a fast ride in the last month.

11-8-1 Marketplace - More jobs! Confused?

The unemployment rate ticked up to 7. percent in the Labor Department's latest jobs report. In the data, there was good news -- more jobs -- and bad news -- long-term unemployment. But beware: 'nbspThe report is a mess of bad data and false indicators and we shouldn't rely on this months report. Also, new federal rules requiring health insurers to cover mental health and addiction could mean a flood of money to therapists, clinics and rehab centers. Plus, the'nbspairlines have been a little slow to get into the Big Data game. But it looks like they're moving in that direction now. Welcome to being a totally captive audience at , feet. Finally, we talk to two of our regular guests about the w...

11-7-1 Marketplace - $Twtr

Twitter may be a household name -- but it's not used by everyone in every household. What happens when companies launch a product complex enough that they have to explain to potential users how to wade through it? Also, preliminary third-quarter data today suggest that retailers are stocking up on goods, but consumers aren't buying them. And finally, the FDA'nbspsays trans fats is officially bad, and that'nbsp poses big challenge to makers of processed foods that depend on them for shelf-life, price and taste.

11-6-1 Marketplace - TWTR tmrw

We often think of the stock market as the province of the machines. But in the Twitter IPO, the pivotal role is played by a human: the designated market maker, who will act as a conduit for all trading in Twitter shares. Marvel is diversifying its stable of superheroes with a new series featuring a teenage Muslim lead character. How much of a role do financial considerations play in creating a new superhero. Finally,'nbspBart Chilton, known for quoting rock-and-roll lyrics in firebrand speeches, is leaving the Commodity Futures Trading Commission. His coming departure and other changes raise the specter that the regulator could soon be well short of its usual five commissioners.

11-5-1 Marketplace - How to helpout

Google launches its new video-conferencing advice and how-to service, called Google Helpouts.'nbspWhat calculation did Google make in deciding there's money to be made connecting users to real people via video for advice? Also, the Department of Justice'nbspis talking with American Airlines and US Airways about possibly lifting their anti-trust action against the airlines' merger if they make concessions on slots at airports. And finally, the case of one -pound NFL player bullying another raises the question of why so many workplaces of all kinds tolerate bullying and hazing in their work forces.

11-4-1 Marketplace - A bit insider-y

The hedge fund SAC has plead guilty to insider trading. The government has drawn a line in the sand when it comes to trading in material non-public information, but where exactly is that line drawn? Kellogg's slashed 7 percent of its workforce, and it planning to market more to older consumers, not kids. Finally, the tentative takeover offer from BlackBerry's largest shareholder for the company has collapsed.'nbsp Instead of purchasing BlackBerry and taking it private,'nbsp Fairfax Financial Holdings, and an unnamed group of institutional investors will invest $1 billion in the struggling company. 'nbsp

11-1-1 Marketplace - Snapped

A boost to food stamps funding leftover from the government's 2 stimulus package is expiring. How will families, grocery stores, and corporate America feel the pain?'nbspThe Container Store's share price doubled shortly after its IPO this morning. Some might think that high-end organizing is a sign the economy is doing well. And Marketplace's'nbspQueena Kim goes on a mission to find out what the Google Barge is all about … or not.'nbsp

1-1-1 Marketplace - Boo! I quit.

The FAA has allowed airline passengers to use some mobile devices during takeoff and landing. But they still want you to shut off your tablet during the all-important safety message before takeoff.'nbspThe Select USA conference is taking place in Washington. The goal is to convince investors from across the world that the U.S. is an attractive place to invest. A report out today shows more people are quitting their jobs. Is this more'nbspconfidence in the job market? Or about healthcare mobility?

1--1 - Untapered

The Federal Reserve reaffirmed, to no one's surprise, that its stimulus will continue. So if that's not surprising, why are investors and economists so concerned about when the Fed might decide to "taper?" Also, the National Black Child Development Institute says the conversation around poverty and development goals for the African-American community need to be shifted. And finally, the battle to save coal from President Obama's alleged War on Coal is now fully engaged. The coal industry and its political supporters have launched their counterattack to EPA rules.

1-2-21 Marketplace - Wrist resurgence

There are perils for too-low inflation for too long, because inflation can help wages and companies grow.'nbspPlus, in rural areas, one out of every 5 landline long-distance calls doesn't go through. How far behind have rural areas been left? Finally, as smart phones gained popularity, people quit looking at their wrists to tell the time. But now the wrist is back. Samsung and Google could be about to spar over that piece of real estate.

1-28-1 Marketplace - Toddler tech

Talk about early adopters. Tiny kids are rivaling eight-year-olds in screen time, some are getting their own screens, and device makers are no doubt drooling over the possibilities of cashing in on the gift that keeps on giving. Plus, pending housing starts are disappointing and industrial production is up. Business spending was less than expected last week. Has the shutdown scared people that much -- or are there other dark clouds on the horizon? And finally,'nbspeven some Democrats are saying the sign-up period for the Affordable Healthcare Act should be extended.'nbsp

1-25-1 Marketplace - Schedule II

Painkillers are some of the most abused drugs on the market. The FDA has been looking for ways to stem that abuse. Now it has reclassified certain painkillers as Schedule II, which means everyone involved needs to jump through more hoops to get the drugs. Plus,'nbspInstagram has come up with an obvious way to generate revenue: It's going to start including advertising in users photo feeds. Finally,'nbspSpalding is rushing to make basketballs with the new NBA commissioner's autograph so they're ready when he takes office.

1-24-1 Marketplace - Angela's angry

After the Deepwater Horizon debacle, the Obama administration decided that it would integrate all complex contracts in-house, and have one person coordinate 'nbspbig projects like that. It hasn't worked, mainly because the very people who are qualified to do that job, would rather make the big money in the private sector. 'nbspCable television nearly did in TV Guide Magazine. But a few years ago a private-equity firm took it over and remade it. And German Chancellor Angela Merkel is outraged at possible bugging of her mobile phone by the U.S.'nbsp'nbsp European leaders meeting in Brussels will discuss how to respond to allegations of U.S. spying. Possible retaliations include suspending the ...

1-2-1 Marketplace - Delivery wars

President Obama promised that no one who had health insurance would have to change because of the new health care law, but hundreds-of-thousands of people who have individual policies are receiving cancellation notices from their insurers. In many cases, though, they will be offered new policies that are more comprehensive and no more expensive. Plus, as online retailers fight for a piece of the customer pie, the ability to deliver goods quickly and cheaply is key. eBay has bought the same-day delivery service Shutl and Amazon tries to lock in customers with its Prime service that allows "free" shipping with an annual subscription. Finally, investing in nascent companies has, for the most pa...

1-22-1 Marketplace - A clean 148,

A lackluster jobs report has many economists worried about a slowing economy, especially since the partial government shutdown. Also, the George Washington University'nbsphas basically been fibbing about its admissions policy, saying it is "need blind," when in fact, students are admitted based, in part, on their ability to pay. Finally,'nbspYahoo just hired David Pogue from the New York Times and appears once again to be taking the plunge into original content. But Yahoo has trodden this route several times before, and struggled before.

1-21-1 Marketplace - Dimon's fine

We're getting early reports of a potential $1 billion 'nbspJP Morgan Chase settlement, of which $4 billion would go to consumers. But how does relief come, when it finally arrives, and for folks stung by the housing crisis, might it amount to too little, too late? Also, with the health care technology issues that continue to get worse, what can the Obama administration do to improve customer experience quickly -- besides giving out a 1-8 number? 'nbspFinally, that 17th century "it" girl, Vermeer's Girl with a Pearl Earring, is back in New York for the first time in years.

1-18-1 Marketplace - Back to normal?

1-17-1 Marketplace - Opening day

There's a better than average chance that the government could shut down again in a few months if Congress can't come to an agreement, and that will mean that contractors will lose money -- again. How are they factoring in uncertainty into their operations? Meanwhile, we lost two weeks of government data -- data that helps economists study things and data that helps farmers plant stuff. Finally,'nbspFacebook is easing up on teens, giving them the ability to have their posts seen by anyone, not just friends. This catches up to rivals Twitter and Instagram, while opening teens to more advertising, at a time when Facebook appears to be losing popularity among teens.

1-16-1 Marketplace - The 11th hour

Reports say the House and the Senate may have reached a deal -- and a process -- to avoid a default on U.S. debt and the reopening of the government. But when the federal government reopens its doors, the pent-up demand for government services may be huge. From fishermen needing permits to farmers applying for compensation for deceased cattle, 'nbspthere will be a line around the block.'nbspAlso, Twitter is out with more numbers about how it makes money, which includes picking up a fee everytime a user refreshes. How much is a refresh worth?

1-14-1 Marketplace - Thursday approaches

We're told the country may default on some of its debt obligations if Congress fails to raise the debt ceiling. But default is such a general term -- what does it mean, exactly?'nbspThe three'nbspmen awarded the Nobel Prize in economics are all involved in pricing and stock market indices: Robert Shiller was co-creator of the Case-Shiller housing index Eugene Fama was engaged in work on stock market price prediction and Peter Hansen helped develop methods of asset pricing. 'nbspAnd, finally, it takes a lot of time – and money – to find the "perfect" plaintiff for a groundbreaking Supreme Court case, but it can make a difference. 'nbsp

1-11-1 Marketplace -

Investors worldwide are selling their short-term government debt out of fear of a U.S. default. Why that could be disastrous. Meanwhile, there's been some colorful language used to describe the government shutdown. We take a look at the verbiage. Plus,'nbsprefinancing has changed the way people buy and sell homes, but how is it affecting everyone in the long term? Also, why Safeway bowing out of the Windy City, how leaders in Silicon Valley are trying to increase diversity, and why'nbspnot everyone's thrilled about the idea of'nbspChinese developers funding the rebuilding efforts for Britain's Crystal Palace. And'nbspwe wrap up the week with our Weekly Wrap.'nbsp

1-1-1 Marketplace - Slim times

As the government shutdown continues, we look at potential deals to fund the government and raise the debt ceiling. We speak with one small business owner to see how she's been affected by the shutdown. Meanwhile,'nbspJenny Craig has helped people shed pounds over the years. But lately its profits have been slim. Now Nestle wants to lose it. Speaking of health, the Obamacare story has hit a new stage: TV and film.'nbspAlso, a look at a new approach to credit, how to make a career as a short story writer, and and update to the situation in Egypt.'nbsp

1--1 Marketplace - Hello Yellen

We're one day closer to the October 17th deadline for the U.S. government to either raise the debt ceiling or default on loans from a whole bunch of lenders. But a'nbspcadre of so-called "debt-limit deniers" says it's no big whoop if the U.S. fails to raise its borrowing limit. That's not helping ease worries from America's two top foreign creditors -- China and Japan have warned the U.S. to be careful. Meanwhile, Janet Yellen is the nominee to be the next Federal Reserve chair. We ask Wall Street how they feel about that.'nbspPlus, in the latest installment of our "Americans Futures" series, The Atlantic's Jim Fallows talks about about small towns that aren't feeling the pain of the governm...

1-8-1 Marketplace - Oct. 17? Really?

The Treasury Department has said Congress needs to extend the nation's borrowing authority by Oct. 17 or risk default. But private observers say that date might be more like Oct. 22, or maybe even Nov. 1. Plus, a'nbspsurvey out today finds many business travelers opt for McDonald's and Starbucks (they account for 8 percent of all food expenses). It's not because of corporate budget constraints. Fast food joints attract busy, solo business travelers looking for a reliable wi-fi connection. Congress and the media are on full-on freak-out as we head towards default. To the outsider, it looks increasingly likely that we'll fail to pay the interest we owe on our Treasury bonds. And yet, if you lo...

1-7-1 Marketplace - Day Seven

The lack of progress on negotiations over the government shutdown has some folks worried about the likelihood that the U.S. would be unable to pay the bills because of the debt ceiling. In order to avoid that, many are talking about "prioritization," the idea that the government can pick-and-choose who it will pay. And yet, it's not that easy: Take a look at a day's worth of payments to see how complicated it would be. Also, this week,'nbspNielsen starts measuring conversations on Twitter, about different TV shows. And this past weekend, President Obama joined the list of public figures who say the Washington Redskins should consider changing their name.

-4-1 Marketplace - TWTR

Twitter's business model relies on advertising, but it's unclear how many of Twitter's user are real or robots. That's a question advertisers -- and investors -- are going to want to know.'nbspThe health care exchanges are open. Now the real work begins, especially for the group of health care advisers known as navigators. We look at the week that was on Wall Street, with our Weekly Wrap. And finally, in addition to Tropical Storm Karen working its way toward the Gulf Coast, there's an early winter storm brewing in the west. It comes as many FEMA and NOAA employees are furloughed (though at least a few have been called back).'nbsp

1--1 Marketplace - Day Three

The impact of the government shutdown pales compared to a possible government default, and Chicken Little, a.k.a. the U.S. Treasury, launched a salvo by outlining the potential economic harm of political posturing in the debt-ceiling debate. Plus, with national parks closed during the shutdown, a lot of tourists have been left hanging.'nbsp A look at what businesses are willing to refund, or postpone – from airlines to whitewater rafting tours. And host Kai Ryssdal speaks with the World Bank president about the global economy and worries that many have about the shutdown risking the elusive "green shoots."

1-1-1 Marketplace - Day One

A government shutdown began at midnight, and while furloughed government workers will feel the effect of a government shutdown right away in their paychecks, what will be the signs that the shutdown is making a difference in the broader economy? Plus,'nbspwe look at why investors seem to be tuning out the political impasse in Washington, and when they might start to care. Today's also the first day that many Americans can begin enrolling in health care exchanges as part of Obamacare. Computer glitches have many annoyed, but what was the day like on the inside?

--1 Marketplace - Shutdown?

President Obama said that he doesn't believe a shutdown at midnight is a foregone conclusion, and lawmakers from both parties scrambled to work out a deal to avoid the first government shutdown since the 1s. How much would a shutdown actually harm the economy? Also, the oil company Shell has sold its stake in a Texas fracking operation, partially because of a glut of natural gas on the market. Also, the New York City Opera also faces a budget deadline today – to raise $7 million dollars to avoid a shutdown.'nbsp It appears that the end is inevitable – but some are echoing a line from the company's current opera about Anna Nicole Smith: 'nbsp "not dead yet."

-27-1 Marketplace - Slow science

The world's top climate scientists issued'nbsptheir most definitive report yet on the challenges and risks of climate change -- specifically human-caused global warming. The report is six years in the making, because climate science operates at a glacial pace. Congress also seems to move at a glacial pace -- except when it has to move faster. And the deadline for a government shutdown looms next week. Also, Carlyle Group private equity is investing in Dr Dre's Beats Electronics. It's a vote of confidence in the company's ability to be more than a fad, and to expand into other audio electronics globally.

-26-1 Marketplace - Holder 'amp Dimon

JPMorgan Chase CEO Jamie Dimon'nbsparrived at the U.S. Justice Department building to meet with Attorney General Eric'nbspHolder, according to reports. The two sides are discussing how big a settlement the bank will pay to end civil and criminal charges over the mortgage mess. Also, bureaucrats in Washington are drawing up contingency plans if Congress doesn't raise the debt limit -- but how do you prioritize who gets paid, and who doesn't. And finally, Twitter is partnering with the National Football League in an advertising deal. Will this prove to investors that the social network can make money?

-25-1 Marketplace - Obamacare Gold

Starting'nbspnext week, federally run exchanges under Obamacare will officially roll out in 6 states. We just got our first detailed look at the premiums that will be offered in the federally run health care exchanges.'nbspPresident Obama said in a speech yesterday that for many people, the rates were'nbsppotentially "less than their cell phone bill." And low premiums are great, but when it comes to the real cost of health care, the premium is just the beginning. Also, with a government shutdown looming on Tuesday, we look at how shutting down the government actually costs us money.

-24-1 Marketplace - Iran's Money

Iran's foreign minister and Secretary of State John Kerry plan to meet at the U.N. General Assembly. The U.S. has imposed sanctions on the country for decades, and confiscated payments to the country for years. How much money is out there? And can Iran ever get it back? Also, Facebook unveiled a payment service that it hopes will encourage buyers to purchase things without having to enter long, complicated account information. There is a business strategy behind "frictionless payments." And finally, a housing report out today indicates that real estate continues to recover. So why are the banks laying off mortgage professionals?

-2-1 Marketplace - Blackburied?

The owner of BlackBerry has agreed to go private in a $4.7 billion deal. Canadian investment firm Fairfax Financial would buy the struggling smartphone maker for $ per share. Also, New York state has reached a settlement with some prominent firms in the fake online review business. The industry has moved way beyond having your friends write raves for you. Plus, in the past, a mass shooting would mean a dip in the stocks of makers of guns. But the shooting at the Washington Navy Yard was different -- no drop.

-2-1 Marketplace - Clean Coal

The EPA announced emission rules that will require new coal-burning plants to cut carbon-dioxide pollution by 4 percent. The industry says no can do, but in fact utilities are way ahead of the EPA in cutting coal emissions in general, by closing old plants and not building new ones.'nbspWe're about to hear a lot about the debt ceiling and the threat of a government shutdown.'nbsp Krissy Clark is our guide as we head back down the budget war road. And finally,'nbspNielsen, the counter of all things media, will start counting TV viewership on tablets and smartphones in fall 214.

-1-1 Marketplace - Where does the money go?

The London Whale fiasco has led to a $2 million fine for the bank JPMorgan Chase. An alphabet soup of regulators get a share, but who else takes a cut? Also,'nbspCalifornia is likely to become the first state to regulate -- and therefore recognize -- ride-sharing made possible by apps Uber and Lyft. And finally, 'tis the season for retailers to tighten generous return policies. REI no longer lets customers return products after years of use, and Bloomingdale's is trying to halt clothing returns after just a single use.'nbsp

-18-1 Marketplace - Fed Talks

The Federal Reserve announces no changes to its bond-buying stimulus program. Also, the drug store chain'nbspWalgreens says it will become one of the largest employers to revamp its employer health programs. Under the new system, Walgreen workers will have a choice of plans and coverage. But choice can sometimes be overwhelming. Starbucks CEO Howard Schultz urged customers not to bring guns into his coffee chain's stores, but with ads set to run in many of the nation's largest newspapers some wonder if the decision is driven, in part, by marketing.

-17-1 - A Gap comeback, and the debate over Janet Yellen

The secret of Gap success as the best-performing public apparel company this year why Janet Yellen wasn't first choice for Fed Chair and a popular backlash as Super Bowl ticket prices reach nosebleed heights.

o-16-1 - What's going on down at the Federal Reserve?

People are asking who the next Fed chair will be: we want to know more about what he or she actually does. And while Colorado is one of the best-prepared states when it comes to handling snow and hail, it's not set up to deal with torrential rain.

-1-1 Marketplace - Twitter's IPO and Sarah Jessica Parker's new shoes

Twitter is going public. It announced the news yesterday, in a tweet, and now the world is all a-twitter about how good an investment the company might really be. Problem is, no-one quite knows how it makes money, and the company isn't telling. At least, not yet. Oh, and Sarah Jessica Parker has a new shoe line. Better late than never.

-12-21 Marketplace - Airline fees rise and Kenya finds liquid gold

In this episode, airline have helped airlines return to profitability, but a dollar earned on fees isn't necessarily the same as a buck made from a flight reserveation. Kenya finds a huge supply of water, and As Tina Brown departs the Daily Beast, we ask what it takes to make it in the conference business.

-11-1 Marketplace - How the one percent are getting richer

The rich are getting richer, but in different ways. Sports boosters can be great for a university, but their financial support comes at a high price. And a landmark environmental law comes under attack in California, as legislators complain the law has been abused.

-1-1 Marketplace Syria oil

Trouble in Syria is roiling oil markets. But Syria doesn't produce any oil, begging the question why the tiny Middle Eastern country's issues are having such an outsize effect on the global economy. Today the Dow Jones Industrials drops Alcoa, Hewlett Packard, and Bank of America, and adds Goldman Sachs, Nike and Visa. The apparently random and arbitrary changes highlight the shortcomings and limitations of the index, and raise the question why the Dow remains such an enduring economic indicator. Magazine covers can make or break celebrities, and the covers of big publications like Vogue or Vanity Fair can make news. Deciding what makes a cover is a tough business, and there's a whole lot at...

--21 Marketplace - Non-Obamacare exchanges

Corporations have been moving away from providing retiree health benefits for years. Now IBM joins those choosing to pay retirees an annual lump sum they can use to buy insurance through a private exchange. How much can companies save by sending people to private exchanges?

-6-1 Marketplace - Getting jobbed

The Labor Department's jobs report comes out every month -- but it's actually two reports in one. This month, one survey shows the economy adding jobs, and the other shows it losing jobs. How do you make sense of that? next, we're hearing more about how much the National Security Agency can surveil -- will the revelation (at least for much of the public) that data encryption isn't secure change the way businesses operate? And finally,'nbspconsumer products companies are offering customers upscale versions of everyday household goods – everything from embossed paper towels to tampons in designer packaging.'nbsp

-5-1 Marketplace - Chickenomics

Two stories about chickens in today's show: First, how it makes economic sense to ship chicken carcasses to China for processing into nuggets that are then shipped back to the U.S.'nbspThe question is key because the Agriculture Department just announced that it has'nbspapproved four Chinese chicken processors to ship meat to the U.S. Also, the'nbspMcDonald's Dollar Menu -- including chicken nuggets -- is … evolving.'nbsp The company is testing a version that includes items priced at'nbsp $1, $2 and even $5. Finally, we get a first look at some pricing of health care under the Obamacare overhaul.

-4-1 Marketplace - Follow the money, to Syria

As Congress weighs whether to authorize military action in Syria, some have asked Secretary of State John Kerry what became of the small arms military aid already promised to Syrian rebels. The short answer? It's complicated. Also, the ratings agency'nbspS'ampP is accusing the U.S. government of suing it over the financial crisis because it was the only agency to downgrade U.S. debt.

--1 Marketplace - Microkia

Microsoft acquires Nokia in a $7.2 billion deal that aims to make Microsoft a player in the mobile-phone market. Next, after two years of radiation leaks, Japan steps in to get the worsening Fukushima disaster under control. What will nearly $5 million buy? One possibility is a wall of ice that will seal the reactors and their contaminated water from the ocean. And finally,'nbspSamsung goes all Dick Tracy.

-2-1 Marketplace - Obamacare labor

Verizon Communications has agreed to buy out Vodafone's stake in Verizon Wireless, giving it full control of the most profitable mobile service provider in the country. The number of Americans using heroin has been on the rise, reaching epidemic proportions in rural areas and suburbs. It's the last holiday weekend this year and that's a big deal on the Jersey Shore, especially after recovering from Hurricane Sandy last year. And we hear about the one bright spot in the Vietnamese economy: coffee.

8--1 Marketplace - The Yosemite economy

The 2-square-mile Rim Fire peels back the layers of the Sierra Nevadas' economic ecology as the fire impacts timber sales, a tourist sector that ranges from camps and cottages to backpackers, and federal management of a huge area for the public's benefit.'nbspA company called AdTrap is selling a white box about the size of a computer router, that, connected to your devices via WiFi (computers, tablets, smartphones) can block any ads. And finally, we look back at the week that was on Wall Street with the Weekly Wrap.

8-2-1 Marketplace - Walk outs 'amp drive-thrus

Fast food workers across the country are striking and walking off the job today. Workers are demanding $15 an hour, up from $7.25, which is the current federal minimum wage. We look at why the Obama administration is working with debit cards on the roll out of the federal health care overhaul. And the weather in India can impact your pocketbook. A poor onion crop in that country has sent onion prices skyrocketing there -- and the ripple effect of the onion shortage is being felt across the globe.

8-28-1 Marketplace - The Syrian hack

After they momentarily took down the New York Times web site and Twitter, the Syrian Electronic Army gained a new notoriety. But who is this group of hackers? Or, how you would figure out who they are? More important, how do they do this kind of hack and how vulnerable are companies like the New York Times and the Internet itself? Next, would you buy something in 14 characters? Twitter is hiring an e-commerce pioneer to explore how to convince users to buy stuff through the service.'nbsp

8-27-1 Marketplace - A conflict's cost?

President Barack Obama is reportedly exploring a range of options to "deter and degrade" Syria's military capabilities. After a new report of chemical weapons use by the Syrian regime, international pressure has ratcheted up for some show of force in the region. But each and every option on the table has costs. Meanwhile, in Washington, the Treasury Department says the U.S. will hit its debt limit, and run out of money, sometime in October. You know how much is in your wallet and your bank account, how much your paycheck is, how much more you can charge on your card. Why can't the federal government? And finally, consumer confidence increased in August, outpacing economists' predictions, as ...

8-26-1 Marketplace - Trump: The Brand

The merger of BATS and Direct Edge creates the second-largest stock exchange in the U.S. These exchanges, created by big financial institutions, were built for speed. Plus,'nbspDonald Trump is being sued for allegedly defrauding Trump "University" students. But in addition to his name on an online school, Trump also has made big business out of licensing his brand. Finally, the wildfire in California near Yosemite is one of the largest in state history. Cities and local communities are threatened -- the next step for the people whose homes have been destroyed is likely a call to their insurance company. And many of the people who live in fire-prone areas can't get regular fire insurance.

8-2-1 Marketplace - Ballmer 'amp Baffleck

Microsoft CEO Steve Ballmer announced he will be stepping down soon, so Microsoft must find a replacement. Without Bill Gates, or Ballmer, and with a changing tech landscape -- Microsoft needs to look at someone with experience in mobile and innovative computing. Also, why didn't NASDAQ have a backup system to prevent yesterday's hiatus? And finally, Ben Affleck is the new Batman. The world gives the casting choice a big thumbs down.

8-22-1 Marketplace - Trading, interrupted

The tech-heavy trading on the Nasdaq stock exchange was halted by technical glitch. That means investors were unable to exchange the shares of more than'nbsp, U.S. companies including Google, Apple'nbspand Microsoft. Its the'nbsplatest problem in a series of mistakes and errors'nbspfor the U.S. securities trading business. President Obama spoke about college affordability and what his administration is planning to do to lower costs for an education -- but what does a college degree actually cost?'nbsp

8-21-1 Marketplace - A bigger Internet

Four billion people in the world lack Internet access. Facebook and a group of tech giants have launched an initiative to sign more of them up for Internet access. The project -- and goal -- is philanthropic, yes. But could more Internet users mean more Facebook accounts? The White House is facing pressure to pay its unpaid interns, to allow more students from lower-income backgrounds to apply. But who are White House interns anway?'nbsp

08-19-13 Marketplace - Educating Egypt's military

Besides direct financial aid that the U.S. provides Egypt, the U.S. military also helps educate Egyptian military officers. On the other hand, the Egyptian military spends a lot of the money it gets from the U.S. on military contracts with American firms, such as General Dynamics and Lockheed Martin. Also, social networking site LinkedIn lowered its sign up age to 14 and will start trying to work with college students and high-schoolers to start networking. And most importantly: Isn't LinkedIn for parents?

08-19-13 Marketplace - Targeting JPMorgan?

JPMorgan Chase is facing six federal investigations or lawsuits, making it in line to unseat Bank of America as the bank with the most legal problems.  Plus, Merck has pulled, at least temporarily, a supplement widely used to bulk up cattle at feedlots. The supplement became popular as the cost of feed rose and now eliminating this and similar supplements would shrink the country's meat supply and possibly raise prices. Finally, the upheaval in Egypt is terrible for the Egyptian economy. Businesses can't operate and foreign companies are running in the other direction.

8-16-13 Marketplace

The death toll in Egypt keeps mounting. What's it like trying to run a business in the midst of all the chaos? In the U.S., there's confusion about Obamacare and how it will work. That's giving scammers an opportunity. Why are more women taking unpaid internships? It's a "major" issue. Our Weekly Wrappers break down the latest new from Wall Street. Also, this weekend, FOX launches two cable sports channels it hopes will bring down ESPN. Will it work? Host Kai Ryssdal checks in from Sioux Falls, S.D., as part of the latest in our "American Futures" series. And would you buy a wine with the label, "For dummies?"

8-15-13 Marketplace

A new report by Goldman Sachs reveals half of the homes bought last year were purchased with cash. What's that say about America's housing recovery? Walmart reported disappointing earnings today. So, what are shoppers buying these days anyway? Small businesses have reported higher optimism about the state of the economy. Two owners tell us why it's the right time to open up for business. Plus, how is the international business community reacting to what's going on in Egypt? And stories on NBC's big bet on soccer, why beer consumption is on the decline, and how new domain names could change the way we use the Internet.

8-14-13 Marketplace

Egypt has declared a state of emergency. What's that mean for its economy? Trader Bruno Iksil, nicknamed the "London Whale," is cooperating with the government in its case against JP Morgan. Who should be worried? In the U.K., tempers are flaring over the possibility of the government drilling fracking holes in the countryside. In California, farm workers are headed to the office of House Majority Whip Kevin McCarthy to persuade him to advance immigration reform legislation in the House. Also, a look at what hummus wants to do with sports fan and why Coke is running an ad defending artificial sweeteners. Plus, a Los Angeles-based artist discusses her latest work, "Dream Home Resource Center....

8-13-13 Marketplace

The Department of Justice has blocked the American-U.S. Airways merger on anti-trust grounds. Why now? Speaking of setbacks, a cap on out-of-pocket costs that's part of the health care law has been delayed. Are Americans making more of an effort to make timely payments on their credit cards? The credit card delinquency rate is on the decline. Plus, the latest in our Conversations From the Corner Office series -- the CEO of Duke Energy discusses energy diversification. Also, stories on American exceptionalism and luxury housing for college students.  

8-12-13 Marketplace

Attorney General Eric Holder wants an overhaul of mandatory minimum drug sentences. What's the economic thinking behind the proposed changes? Meanwhile, billionaire Elon Musk has revealed details of the Hyperloop, a super-fast transport system he wants to build. In Turkey, the government is trying to figure out what to do with the thousands of Syrians who have left their home nation since 2011. Also,  a look at the corn economy, bond fallout from Detroit's bankruptcy, and entrepreneurialism in the Middle East. Finally, we debut a new project called "American Futures," a collaboration with Jim Fallows, The Atlantic's national correspondent. It involves us traveling to small towns across the c...

08/09/13 Marketplace - The Snowden Effect

Two encryption email providers -- one of which Snowden supposedly used -- are closing up shop. One of the companies put out a statement implying that the Feds were making requests, and analysts believe the firm decided to shut down rather than abide by requests secretly. And it's Friday, so we review the week that was on Wall Street in the Weekly Wrap, including major settlements and lawsuits for big banks and worries about the Fed and monetary policy.

08/08/13 Marketplace - Government takings

Richmond, Calif., is attempting to seize foreclosed homes in the city using government eminent domain laws. There's one specific company pushing the concept of using those laws to refinance foreclosures, but several banks have sued Richmond to stop the plan. The pop star Beyonce has unveiled a new look: A shorter hairdo. Sounds like a personal choice, right? Not when you're a celebrity. At that level, a hair cut can be big money. Plus, the unemployment rate for young Greeks is above 60 percent. That scares many college graduates and young workers in the country.

08/07/13 Marketplace - From Russia, how much?

President Barack Obama canceled his Moscow summit with Russian President Vladimir Putin. The president will still attend the G-20  summit in St. Petersburg, Russia. But what exactly do the high tensions with Russia mean for U.S. business, especially when our trade relationship with Russia is smaller than you might think? Atlanta is opening a brand-new school with a high price tag, the latest urban school district to spend hundreds-of-millions of dollars on a public school.

08/06/13 Marketplace - Take a load off, Fannie

President Obama lays out his latest thinking on how to reduce the government's role in the mortgage market. Since the financial crisis, it's been dominated by Fannie Mae and Freddie Mac. Also, it's the 'day after' in the Washington Post newsroom. Jeff Bezos's purchase of the newspaper for $250 million raises the question of just what does he get for the money. And finally, the Obama administration is counting on an army of influencers to get everyone signed up on the exchanges. How's that going?

08/05/13 Marketplace - I want my CBS

CBS, Showtime and several other channels remain off the market in Los Angeles, New York and some other big markets. If you're a Time Warner Cable customer and really want your CBS, what can you do? Plus, more than a dozen U.S. embassies remain closed this week, amid chatter over worries of an increased terror threat. Will that damage U.S. trade in these countries? Finally, President Obama will give a speech in Phoenix on Tuesday about housing and the middle class.  But the middle class recovery has sputtered because a bulk of middle class wealth is tied up in homes.

08/02/13 Marketplace - Fab and fraud

With the latest jobs report out, a look at how jobs and growth are linked. Three of the world's biggest oil companies reported smaller quarterly earnings compared to a year ago. What's going on with the oil industry? Texas is running low on pentobarbital, the state execution drug. Why is it having trouble getting more? Also, a record number of U.S.  students are heading to China to do their summer internships. Not all of 'em work out, though. Plus, "Sharknado" director Anthony Ferrante discusses the phenomenon of his movie. And Hot Pockets is revamping to appeal to foodies. Will the makeover work?

08/01/13 Marketplace - Fab and fraud

A former Goldman Sachs trader known as "Fabulous Fab" has been found liable in a massive mortgage fraud case.  A look at this historic win for U.S. financial regulators. U.S. manufacturing jobs have risen to their highest level in two years. But do they pay enough for a decent living? Also, the Affordable Care Act has the potential to reshape not just how we live our lives, but also a huge piece of the American economy. We tell the story of reform from Camden, N.J. And stories on a Postal Service program offering discounts on samples, the MLB considering a lifelong ban for Alex Rodriguez, and why Fortune's Leigh Gallagher says the American Dream is moving out of the suburbs.

07/31/13 Marketplace - A Fed chairman fight

The political battle over who will become the new chairman of the Federal Reserve has intensified. A look at the dirty tricks, whisper campaigns and crass politicking taking place.  Plus, today's GPD report shows the economy grew faster than expected. But you should still be scared. What else is scary? Student loan debt. How much does the government really make off that debt? And a new study looks at education inequity. Also, stories on housing workers, why Oprah has a reason to smile, and the state of the cotton industry.

2013/07/30 Marketplace - Another grand bargain?

President Obama has proposed a new plan for jobs and tax reform. Republicans have already expressed their unhappiness with the plan. How do business feel? Plus, the television network CBS was blacked-out for a moment for some Time Warner Cable subscribers last night as the network and cable provider continue their battle over carriage fees. Finally, an Oregon woman has turned the table on the credit rating agencies. A federal jury ordered Equifax to pay her $18.6 million for her two-year fight to correct her credit score.  

7/29/13 Marketplace - Mad men to math men

Big Data has changed advertising, which led to the big merger in the ad business over the weekend. Advertising is all about reaching consumers with hyper-targeted ads; it's less about "connecting" with them using sentiment and emotional messaging. The guys with the numbers win, and everybody from Google to Coca-Cola has their own numbers now. Also, Amazon says it is hiring 5,000 new full-time workers for its fulfillment centers. The jobs pay 30 percent above average retail wages. So then, the question is: Is working at a fulfillment center a "good" job?

7/26/13 Marketplace - BP's frenemies

Halliburton and BP may be seeking to shift blame the Deep Horizon accident on each other and save billions. In court, and in the newspapers, they seem at each others' throats. But as leading companies in their industry, they -- and Transocean -- will have to figure out how to get along. Plus, most businesses get hammered by the markets when they fail to meet profit expectations -- even if they're earning billions. The expectations seem not to hold true of Amazon: Investors seem happy enough to watch it grow and invest with no profits.

7/25/13 Marketplace - Criminal charges for SAC

The Justice Department has charged big hedge fund SAC for insider trading. High-profile actions like this are rare: Think Enron and Arthur Andersen. And remember, both those companies ceased to exist in any real way after their criminal charges. Also, Facebook stock is booming as mobile advertising at the company showed real promise. Will users be turned off as even more ads show up in their mobile news feed?

7/24/13 Marketplace - Middle Out

The president made a big speech about his economic growth plans. He used the phrase 'middle class' more than 20 times. As the low-paid service sector grows and the old middle class shrinks -- can the "middle out" approach help service workers? And American companies have helped employ more U.S. military veterans in the past few years.

Marketplace for 7/23/13 - Yo quiero kids meal

The Senate Banking Committee is holding a hearing on bank investments in things like warehouses and oil refineries, and commodities such as metals and oil. Banks have jumped head first into the commodities markets. And more interestingly, news of a company divesting in a market. Taco Bell is getting rid of its kid's meals. The fast food chain says packaged meals for kids don't make enough money.

Marketplace for 7/22/13 - Obama and the middle class

Eight years after laying out the challenges for America's middle class, President Obama returns to Knox College in Illinois to revive his push for economic growth. The past eight years have also been some of the roughest for middle class Americans, if you look at a number of specific benchmarks. Also, is Detroit's tumble into insolvency the future for other American cities? Or was Motor City just unable to reinvent itself, the way Pittsburgh and Cleveland have?

Marketplace for 7/18/2013 - Detroit's bankruptcy

Detroit files for bankruptcy. J.P. Morgan Chase is reportedly in negotiations with federal regulators over charges the bank manipulated energy markets in California and around the country. The energy market -- and the federal enforcement actions -- are things that would have looked very different before the Enron scandal a decade ago. Also, Dell shareholders are deciding whether to approve a buyout involving the company's founder -- most of these deals go through, but will this one? Finally, a conversation with Ryan Schreiber, founder of Pitchfork, about the music industry in the digital age.

Marketplace for 7/16/2013 - Listening in on Wall Street

In an effort to spice up boring earnings calls, Yahoo will add live video stream of Marissa Mayer today. Netflix will stream a conversation with Reed Hastings moderated by an analyst and a CNBC journalists. But are these improvements or an attempt to control information? In a more overt display of industry boosterism, the greeting card industry has devised a plan it says could help rescue the U.S. Postal Service. Key to the plan is something called "cluster boxes" that would replace more expensive door-to-door to delivery.

Marketplace for 7/17/2013 - Are bank profits a good thing?

Fed chairman Ben Bernanke is visiting Capitol Hill to explain to Congress the nation's monetary policy and the Fed's outlook on reducing economic stimulus. Wall Street is watching closely. But the financial world is also paying attention to bank earnings: Bank of America is the latest major U.S. bank to report good news on that front. But for the rest of us, do bank earnings mean anything for our well-being? Also, Google is reportedly in talks to stream TV channels over the internet. The future of TV may just be, simply, the internet.

Marketplace for 7/19/13 - Detroit reacts

Automakers GM and Chrysler were Detroit's last big bankruptcies, but they were able to emerge from Chapter 11 in a matter of months. Detroit's bankruptcy, a Chapter 9, probably won't be as quick. And we look at some of the economic discussion sparked by George Zimmerman' acquittal. In some situations, do minorities in the U.S. have to spend more money than others in order to look more respectable?

Marketplace for 7/16/2013 - Listening in on Wall Street

Marketplace for 7/15/2013 - The lonely, and fabulous, Fab

07-12-13 Marketplace

07-11-13 Marketplace

07-10-13 Marketplace

07-09-13 Marketplace

07-08-13 Marketplace

07-05-13 Marketplace

07-04-13 Marketplace

07-03-13 Marketplace

07-02-13 Marketplace

Why you should care about Basel III and obscure banking rules.

07-01-13 Marketplace

European leaders are upset with the U.S. over allegations that it spied on its European allies. Discussions of an EU-U.S. trade pact that are due to start soon could be threatened. Plus, the high heat in the Western U.S. means many economic challenges.

06-28-13 Marketplace

Next week, the U.S. government officially changes the way it measure the economy. How does the GDP calculation work? And U.S. mortgage rates jump to their highest level since July 2011, following comments from Federal Reserve chairman Ben Bernanke.

06-27-13 Marketplace

The Senate today passed comprehensive immigration reform legislation. The bill includes a proposal to spend nearly $50 billion to beef up security at the U.S.-Mexico border. Also, both sides of the gay marriage fight are using yesterday's DOMA decision to raise more money.

06-26-13 Marketplace

Now that the DOMA has been ruled unconstitutional, legally married same-sex couples will be eligible for over 1,000 federal programs and benefits, including the Unlimited Marital Deduction. Plus, the financial and economic battle of same sex marriage has a long and expensive history. 

06-25-13 Marketplace

President Obama unveils his plans for climate change policy over the next few years, but how much can he really get done without Congress? Also, Carnival relieves its longtime CEO. And the financial implications of the comeback of a 1980s-era hair style: The hi-top fade.

06-24-13 Marketplace

The Supreme Court ruled on a handful of cases today and employers came out on the winning side on several. Experts say the court continues to lean right on many issues -- but perhaps most notably when it comes to business. Also, Colorado and Washington are making recreational marijuana fully legal starting in 2014. Each state is furiously drafting regulations to set up the first-ever regulated commercial cannabis markets.