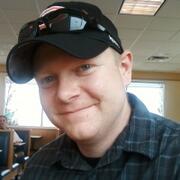 10-Sharqi Frustrations

Army, Cinna, Darth, and Badly Burned sit down to talk about Sharqi and how we do business there, also we get really off topic and I think Martha Stewart is mentioned in there somewhere..........

9-Battlefield Friends/Badly Burned Lee

This week the Battlefield Friends join us on air while Badly Burned and Zac Lee join us to talk about the new weapons balancing and their thoughts on Zac's eating habits.

8-The Balancing Yeti and Vitalbullets

This week we're releasing on a special day! THE WEAPONS BALANCING IS HERE!!!! We've all been looking forward to it and it feels like christmas morning. We've brought in VitalBullet to discuss these changes with us and Darth and Army go over some of the bigger changes you can expect once you've updated. EAsy in da house!

Pelish Assaults and randomness

This week we have Cookies and TrueSoldier join us in studio to go over Assault Rifles, our new Co-Host shows up late and Army goes totally random on us. We also introduce Pelish as a language.

Pellet guns and pop tarts everywhere

This week we go over SMG's with resident stats junky Pellets! We also talk about his role in the community and talk about some of the upcoming PTE changes. It may be long, but you'll get a lot out of Pellet's expert reviews, and we have codes again :) PTE=Pop Tarts Everywhere

5:CINNA, Hank and Army's Rage

Darth and Army sit down with CINNAStixx, run through LMG's and announce several contests, one of which Army isn't too happy about. Tina is shown some love'in and Darth looks to get flooded.

To Fix the Yeti's Charge

We had the chance to interview Cain and Fixnow (the community managers for EAsy) and this is what came out of that, It went a lot longer than we expected but we had a good time goofing around and asking some serious questions.

3 Ghostrider0067: Ghost in the Station

Ghostrider0067 drops into our studio to discuss the M14 EBR and sticks around for our Recon weapons roundup and we even manage to get him to stick around for his thoughts on pistols too

Show 2 Eisscratch myself gently

This weeks show includes our overview of the new update, we also cover the LMGs for the medic class and we close out the show with a great interview with EA_Eisscratch

Show 1B Intro to Army

An introduction to your other host Army89Delta of The Hell Penguins. IGN: Army89Delta

Radio show 1A Intro to Darth

Introduction to one of your hosts, DarthKonquer of the Hell Penguins IGN:=USR=Konquer.