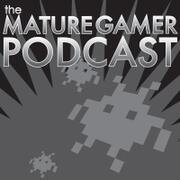 Episode 64 - Game of Thrones

It's Steve's birthday and Kev's hurt his foot. They also talk about dragons and boobs.

Episode 63 - Pot Noodles

Our new book is out now, and we celebrate by talking about Pot Noodles.

Episode 62 - Facial Hair

Steve's been to Belgium, Kev's learning to whistle, and between the two of them they've got a new book out. Plus they have beards.

Episode 61 - Time Travel

Kev, Steve and apparently some guy called Tim try and get their heads around time travel.

Episode 60 - School

Steve turned up to record after spending four hours at a beer festival, so we decided to buy a bottle of Jack Daniels. You've been warned.

Episode 59 - Excuses

The last show before we perform live at MGPX14 in Peterborough on 19th July.

Episode 58 - Sitcoms

Only a week to go until MGPX! Don't forget to order your tickets. And while you're there, get a copy of Best Thing From - Volume 2 as well, which is out now! We also talk about sitcoms, birthdays, and fly papers.

Episode 57 - Heroes

Kev & Steve finally establish the different between a Fuse and a Time Out, as well as announcing the release of Best Thing From - Volume 2 and discussing MGPX14 plans.

Episode 56 - Travel

Our three year exclusivity deal with the Hello! magazine in Belarus has ended, so it's time we talked about Belgium...

Episode 55 - Fairy Tales

The majority of this episode is spent plotting out our new American style ten season epic sitcom How I Fell Off The Wall, starring Humphrey Dumpty. We also talk about the World Cup being over, Dr Pepper Zero and our shiny new website.

Episode 54 - Gyms

We went to London to buy chicken wings, there's a man shaped hole in the garden hedge and something about gyms. And Jims.

Episode 53 - Real Ale

Kev & Steve embark on a three beer comparison this week, and for the first time ever get on topic within sixty seconds of starting the show.

Episode 52 - First World Problems

Wet cupboards, angle grinders and disappearing up our own backsides. This is what happens when you lot don't send in enough questions...

Episode 51 - The 90s

Friends, Oasis, Blur, Maverick bars and The Mask. Kev and Steve discuss all the best bits of the 90s. And a failed pyramid scheme.

Episode 50 - Science

It's our one year anniversary show and we decided to celebrate with a delicious cocktail and a story about Kev pooing himself.

Episode 49 - The Media

Are Kev and Steve officially part of the media yet? If not, why did they smash a mug halfway through this weeks show?

Episode 48 - Myths and Legends

Kev and Steve talk about their plans for The Best Thing From Multimedia Myths and Legends Experience. And also talk about coffee, windows and Jesus.

Episode 47 - Authors

Kev and Steve discuss their plans to paraglide onto the Isle of Wight and how they plan to avoid landing on The Needles. Oh, and they've got a book out.

Episode 46 - Space

We're very excited because our book is finished. We mention it a few times. You can buy it from Amazon next week you know... We also talk about some Space stuff.

Episode 45 - Board Games

Including Subbeteo, the Game of Thrones game, loads of Monopoly and no less beer and zombie talk than usual.

Episode 44 - Formula 1

DISCLAIMER: Neither of us like or see the point of Formula 1. If you're looking for intellectual debate on the merits of this seasons rule changes, or insight into who's going to win the car driving super league this year, this isn't the podcast for you. And it's not a sport.

Episode 43 - Cooking

We're having a week off next week, so as a special reward to all our loyal listeners, this episode is 5 minutes longer than usual. Don't say we never do anything for you.

Episode 42 - The Walking Dead

AKA Episode 1 of Kev's Wonder Extravaganza (featuring Steve). This week, we discover that Buzzfeed exists.

Episode 41 - Scottish Independence

Kev and Steve get political with an intense political debate about what the average Scott (Scott Minto) thinks about independence.

Episode 40 - Fashion

Want to look as good as Kev and Steve? Then this is the show for you.

Episode 39 - DIY

Our glorious return after a week off. Unfortunately it seems we forgot how to use all the equipment in the week away, so if you're a fan of good sound quality, fast forward to 18 minutes in and start listening from there. It's all Steve's fault for making Kev ill.

Episode 38 - Quiz Shows

Apologies kids, Kev fell down the stairs just before recording this show, so most of the episode is him bitching about it like a little girl.

Episode 37 - Award Ceremonies

Find out why you should be posting pictures of us on Chris Tarrant's Wikipedia page.

Episode 36 - Crime

What's the worst crime we've ever committed? What would we change about the prison system? And what's the deal with Norway?

Episode 35 - Medicine

If the sound level is still too low this week we officially give up, and will start sending you our comments by post from next week...

Episode 34 - Divorce

Steve's wife is a feeder, and Kev has a new dog.

Episode 33 - Money Saving

This is what happens when you lot pick a topic we know something about - there are some points of this weeks show when it's dangerously close to being informative...

Episode 32 - Christmas

Kev went to the big reunion, and Steve left his car door open. Plus Eggnog.

Episode 31 - New Years Resolutions

Kev's off to the big reunion, and Steve is banging pots to celebrate August the 31st.

Episode 30 - Pets

Do lasers kill spiders? And why are they aimed at Natwest?

Episode 29 - Zombies

Sheepdog orders takeaway to a hospital, Kev has a bruise, we talk about the nogfest plans and compare whacking sticks.

The Kev & Steve Podcast - Episode 1

We talked about it on this week's show, so as a special treat and apology for being a day late, here's the one and only episode of the Kev & Steve Podcast (remember, this was recorded 2 years ago so might be a bit rough around the edges...)

Episode 28 - Podcasts

Many years from now, this episode will be used to educate aspiring podcasters. We also talk about Casualty.

Episode 27 - Camping

The hunt for Dr Pepper on tap continues, the Gentleman Sheepdog is invented and tasted, Steve kicks the bucket and Kev is scared of the murderer running towards him through the garden.

Episode 26 - Star Wars

It's cider week! Which means we have to talk about The Human Centipede and our plans for the end of year live show.

Episode 25 - Boy Bands

Our first episode in our shiny new studio. Admittedly in the dark because we may have broken it already...

Episode 24 - Kids TV Part 2

Kev and Steve re-visit kids TV and try and get through another 4 pages of questions.

Episode 23 - North South Divide

Kev and Steve provide a definitive decision on what's better - the north or the south.

Episode 22 - Kids TV

Kev finally reveals how he still looks so youthful and handsome, and Steve tries to find the Geordie Racer theme tune.

Episode 21 - London

Beer tasting is back, with a double chocolate delight to go with some chocolate peanut butter. Kev spends most of the show taking you step by step through the hardest decision of his life, and somewhere towards the end we answer some questions about London. And drink bubble tea.

Episode 20 - Bucket List

Trev and Sleeve reveal their masterplan to replace The Hairy Bikers on the BBC.

Episode 19 - Dr Who

Kev and Steve start planning their world record attempt, and Steve tries to justify Dr Who as a topic choice...

Episode 18 - Twitter

Twitter has broken mustard news, Kev takes off his belt and Steve needs a catchphrase.

Episode 17 - Your Questions Answered

The biggest question of all - who's most hard done by, Kev or Steve?

Episode 16 - Reality TV

The website's been hacked, iTunes are our new best friends, Kev's still not had his operation and Sheepdog had a pre-show rum and lemonade. I think we mentioned reality TV at some point too.

Episode 15 - Gambling

Not reality TV like we promised, mainly because we drove to Nottingham to put it all on green. Again.

Episode 14 - Movies

Kev's a real man now (but is also suing Lincolnshire), Steve went to Legoland, and they both overdosed on popcorn and Pepsi watching Monsters University. Not together. Because that would have been weird.

Episode 13 - Technology

Steve comes back from a week in the sun whiter than when he left. Scientists don't know.

Episode 12 - Dreams

It all gets a bit deep this week as Kev and Steve discuss dreams. And the possibility that this could be Steve's last ever podcast if he didn't survive his submarine trip into a volcano.

Episode 11 - Fast Food

Kev and Steve discuss the first ever live show last weekend, and more importantly, why four seasons pizza's should forget about winter.

Episode 10 - Holidays

We're making final preparations for our first live show this weekend, and Sheepdog is trying to book a holiday...

Episode 9 - Sweets

Sweets, sweets and more sweets.

Episode 8 - Inventions

Michael Buble, robotic cat feeders and swimming through the sun. Plus more details of our upcoming live show.

Episode 7 - Theme Parks

Steve spends the whole episode trying to convince Kev that he spent too much on his weekend away, and then proves himself to be an idiot by spilling his drink everywhere. Plus the molasses have arrived.

Episode 6 - Football

All the details of our very first live show, and why Steve would be good at football if he wasn't fat.

Episode 5 - Wrestling

Three different beers kick off the show this week, before we find out how old Hulk Hogan looks with short hair, and arrange Batman vs. The Rock.

Episode 4 - The Seaside

The one with the car crash, the wash monster and the professional 2p machine player.

Episode 3 - Banking

Kev and Steve's view on the recession and the banking crisis. And double denim.

Episode 2 - Books

Find out why Sheepdog spent his childhood reading books for girls, and what cereal did the Thunderbirds toys come with?

Episode 1 - Crisps

Kev and Steve are back after a 2 year break with a new season of Best Thing From. Episode 1 is all about crisps...