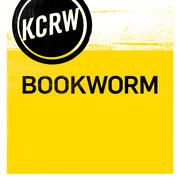 Edward St. Aubyn: Lost For Words

St. Aubyn?s novel parodies the upsurge of interest in literary prizes: what do these prizes have to do with literature, and are the books that win ones we should read?

Francine Prose: Lovers at the Chameleon Club, Paris 1932

Prose?s protagonist, Lou Villars, is based on the athlete and Gestapo interrogator Violette Morris, who was photographed with her lover in a Parisian nightclub in 1932.

Alice Notley: Negativity's Kiss

The heroine of Alice Notley's noir epic poem is named Ines. This is short for "inessential," which is what Notley says the poet is, and, really, what we all are.

Karl Ove Knausgaard: My Struggle (Part II)

Knausgaard?s third volume focuses on childhood. He says what he knows of people he knows from books. He continues in this tradition of telling with the written word.

Karl Ove Knausgaard: My Struggle (Part I)

Reflecting on his autobiographical novels, Knausgaard says literature should be about life; in writing, he attempts to find meaning within the banality of the everyday.

Michael Carroll: Little Reef, and Edmund White: Inside a Pearl

An exciting first for Bookworm, recently married literary-couple Michael Carroll and Edmund White join us for a double-interview.

László Krasznahorkai: Seiobo There Below

Do we have a need for a connection with heaven and hell? Krasznahorkai's novel is a valuation of human life seen from heaven and hell through the eyes of a Taoist goddess.

Lydia Davis: Can't and Won't

Lydia Davis' observations are crystallized on the page in a way that departs from conversational speech. We discuss the relationship between conversation and written word.

Sjon: The Whispering Muse

Sjón places classic epics side-by-side with Icelandic sagas of past centuries. We discuss how literature comes from literature and one story gives birth to the next.

Mona Simpson: Casebook

We are never prepared to discover our parents are fallible; Simpson's protagonist investigates his parents' lives but most of what he uncovers he doesn't wish to know.

Jeff VanderMeer: Annihilation, Authority, Acceptance

VanderMeer's trilogy chronicles expeditions orchestrated by a government agency called the Southern Reach into a dangerous landscape where reality and unreality blur.

Jeff Jackson: Mira Corpora

For Jeff Jackson, starting a novel is an invocation. There's an idea that telling our stories is cathartic but sometimes what you've really done is turn up the volume.

Emma Donoghue: Frog Music

Emma Donoghue found the San Francisco she uncovered while researching for her novel far more modern than the Dublin she grew up in a century later.

Lorrie Moore: Bark

Lorrie Moore's darkly humorous stories follow middle-aged men and women in states of lonely desperation trapped by the absurdities of their everyday lives.

Dustin Long: Bad Teeth

Dustin Long speaks of the disappointment his generation has grown to expect at having prepared for a life that isn't there.

Michelle Huneven: Off Course

Love can become a false Eden. Michelle Huneven's protagonist retreats to the Sierras to write her dissertation but upon accepting a lover begins to dwell in their affair.

John Banville (Benjamin Black): Black-Eyed Blonde

Irish author John Banville has written a new novel under his crime-fiction pseudonym, Benjamin Black, and in the guise of Raymond Chandler.

Yiyun Li: Kinder than Solitude

Originally from Beijing, Yiyun Li thought she would be a scientist. Writing in her non-native English, she addresses the emotional brutality of our time.

T.C. Boyle: Stories II

T.C. Boyle's latest book demonstrates the breadth of his years as a story-teller. Now in his 60's he is turning towards the uncertainties of age and our planet's destiny.

Warren Lehrer: A Life in Books

Warren Lehrer's interest in the look and shape of books has led him to become "an illuminated novelist." We discuss the future of books, authorship and print itself.

Valerie Martin: The Ghost of the Mary Celeste

Valerie Martin on her fascination with the ship Mary Celeste, found floating with no crew off the coast of Spain in 1872. She says she does not believe in ghosts, but?

Hilton Als: White Girls

Hilton Als' first book in 14 years is a series of essays that defy easy categorization. His "white girls" are neither necessarily girls nor white?.

Richard Powers: Orfeo

Richard Powers says his new novel reveals that there's little difference between a passion and an idea.

Jaime Hernandez and Junot Diaz: This Is How You Lose Her

Junot Diaz says Jaime Hernandez's illustrations for the deluxe new edition of his acclaimed collection of stories make their collaboration "rise to the level of jazz."

Jonathan Blum: Last Word

Blum on publishing his first book, and the riddle of a moral contained in its inscrutable 13-year-old antihero, a Bartlebian computer whiz with a vengeful streak.

Gary Shteyngart: Little Failure

Shteyngart wrote his memoir when he realized that his life story mirrored that of the 20th century, the saga of one failed superpower giving way to another failing one.

Alfred Starr Hamilton: A Dark Dreambox of Another Kind

Ben Estes, Alan Felsenthal and Amanda Nadelberg read poems from Alfred Starr Hamlton's "Dreambox" and reflect on their experience editing this unsung enchanter.

Denis Scheck, German literary critic and host of 'Druckfrisch'

Esteemed German literary critic Denis Scheck joins us for a special international "meeting of the minds" to appraise the state of book criticism today.

James McCourt: Lasting City

James McCourt's novelistic memoir collages together vignettes of personal and queer community history in the New York City of mid-century.

Goli Taraghi: The Pomegranate Lady and Her Sons

Iranian author Goli Taraghi's recent collection translates many of her short stories of the past forty years into English for the first time.

Junot Diaz: This Is How You Lose Her

Our master of seductive street-slang on seduction and its relation to fiction. Can a writer seduce you? Junot Díaz describes what he calls "the shock of representation."

Joe Sacco: The Great War: July 1, 1916

A trenchant "comic journalist" depicting the horrors of human conflicts, Joe Sacco's latest work is an astonishing panorama of the Battle of the Somme...

Erica Jong: Fear of Flying

On its 40th-anniversary, Jong clarifies "Fear of Flying's" earnest philosophical motives, and identifies her literary influences, from Shakespeare to Pauline Réage.

Will Self: Umbrella

Self?s striking novel about loss, language, and perception after the First World War -- and a bold departure from the satirical mode he is best known for.

Joan Didion: Blue Nights

After the deaths of husband and daughter, Joan Didion wrote the most personal and poetic book of her impressive career...

James Franco: Actors Anonymous

James Franco says literature was his emotional and intellectual escape valve from the alternate reality of filmmaking, performance, and celebrity.

Allan Gurganus: Local Souls

Allan Gurganus says the three novellas that comprise his new book, "Local Souls," were written as modern fables or fairy tales.

Alice McDermott: Someone

Alice McDermott once felt a fear that her new novel would be seen as just another of her perfect Irish American novels. Instead it leaps from the page.

Andre Dubus, III: Dirty Love

Four linked novellas explore the poignant interior lives of small-town characters who are usually unseen and unknown.

Nicholson Baker: Traveling Sprinkler

Nicholson Baker, poet of small accuracies, shows us how if you assemble enough of these small accuracies, you've got a novel.

Jonathan Lethem: Dissident Gardens

Jonathan Lethem?s latest chronicles a lost generation of Jewish socialists who lived in Queens in the mid-twentieth century.

Alexander Maksik: A Marker to Measure Drift

An aristocratic Liberian woman is left bereft and exiled on a remote Aegean island during her country's second civil war?

Rebecca Solnit: The Faraway Nearby

Part memoir, part literary criticism, part self-analysis, Rebecca Solnit's latest is an inter-genre meditation on the ways our lives are orchestrated by stories.

Van Dyke Parks: Songs Cycled

Van Dyke Parks on his multifaceted career as a lyricist, composer, arranger, producer and instrumentalist, on the heels of his first studio album in nearly twenty years.

Russ Kick: The Graphic Canon, Volume 3

This garden of literary and visual delights, edited by Russ Kick, wondrously illustrates the arc of 20th century literature by over 80 graphic artists.

Mark Slouka: Brewster

Mark Slouka explore's passion as an alternative to irony in the creation of dramatic, lyrical prose.

Margaret Atwood: Maddaddam

Margaret Atwood's Maddaddam completes the dystopian trilogy that began with "Oryx and Crake" and "The Year of the Flood."

Cathleen Schine: Fin and Lady

Cathleen Schine says that she ? and her writing ? survive by seeing the humor in her life.

Peter Orner: Last Car over the Sagamore Bridge

Peter Orner says his poignantly distilled, often tiny short stories are attempts to "create silence on the page."

Andrew Sean Greer: The Impossible Lives of Greta Wells

Greer on his heroine's late wish to escape the troubled 1980's, his experience inhabiting a female narrative voice and the gender traveling implicit in his latest novel.

Linda Spalding: The Purchase

Linda Spalding on her historical novel, the story of an abolitionist in Antebellum America forced to buy a slave, and the inherent conflicts of spirit and commerce.

Tao Lin: Taipei

The author of "Shoplifting from American Apparel" on writing his latest novel, written in meticulously careful prose.

James Kelman: Mo Said She Was Quirky

Scottish writer James Kelman on his penchant for internal dialogue and his a working-class romance set in modern-day London.

Anne Carson: Red Doc>

Canadian poet and professor Anne Carson on cultural life in the wake of classical knowledge, and her poetry novels "Autobiography of Red" and the follow-up, "Red Doc>."

Tom Drury: Pacific

Tom Drury latest novel follows a resident of his fictional Grouse County who has moved to Los Angeles to reunite with his mother, co-star of a New-Agey TV series.

Isabel Allende: Maya's Notebook

A troubled teen who seeks refuge from the demon of addiction is also a symbol for a host of social ills in post-socialist Chile and present-day America.

David Sedaris: Let's Explore Diabetes with Owls

Reading David Sedaris is like watching an aerialist. His famed humor pieces take escalating risks while never failing to bring off smooth, astonishing landings.

Chimamanda Ngozi Adichie: Americanah

Chimamanda Ngozi Adichie prefers thorny, resistant characters to likeable ones. She talks about why readers shouldn't settle for characters that are less than difficult.

Marisa Silver: Mary Coin

Inspired by an iconic American image, Marisa Silver's Mary Coin imagines the fabric of life behind Dorothea Lange's depression-era photograph, "Migrant Mother."

Alice Fulton: Cascade Experiment

Alice Fulton wants to "dirty" lyric poetry by making it bear witness to the grievous geo-politics of the present.

Rae Armantrout: Just Saying

Rae Armantrout's poems apprehend the world as a place charged by the nonexistent supernatural. For her, the eerie thing is that ghosts don't exist.

Pura Lopez-Colome and Forrest Gander: Watchword

Pura Lopez-Colomé's poetry, translated by Forrest Gander, envisions the body as a mystically rich reservoir of experience and language.

Aleksandar Hemon: The Book of My Lives

Aleksandar Hemon takes us though his life from his childhood in Sarajevo -- from the public tragedy of warfare to the private catastrophe of the loss of his child.

Margaret Atwood on Innovation

Margaret Atwood has embraced the frontiers of online literary culture. She reflects on her exploration of literary innovation and why Hermes is the patron of the new(s).

Rachel Kushner: The Flamethrowers

A novel of multiple voices, motorcycles, and swift zigzags between separate times and places.

David Shields: How Literature Saved My Life

David Shields explores the power of the written word in his new book of essays.

Mohsin Hamid: How to Get Filthy Rich in Rising Asia

Mohsin Hamid mocks the self-help genre in his new novel.

Sam Lipsyte:The Fun Parts

The brazen, satirical stories in Sam Lipsyte's latest book incite reactions that run the gamut from anger to outrage to sheer hilarity.

Joyce Carol Oates: The Accursed

Set on the Princeton campus in 1905, a penetrating social commentary masquerades as a classic American Gothic.

Michael Ondaatje: The Cat's Table

Ondaatje discusses his turn from concealment to revelation and reflects on the magic of youth.

Jess Walter: We Live in Water

How did Jess Walter make the leap between his romantic novel, "Beautiful Ruins," and the end-of-the-world sadness of his stories in "We Live in Water?"

Eloise Klein Healy: A Wild Surmise

The recently named the first poet laureate of the City of Los Angeles reads selections from her new collection and reflects on what it means to be a poet of place today.

Luis Alberto Urrea, Part Two

Luis Alberto Urrea ("The Hummingbird's Daughter" and "Queen of America") continues to discuss his saga inspired by the life of Teresita Urrea, "the Mexican Joan of Arc."

Luis Alberto Urrea: The Hummingbird's Daughter and Queen of America

Luis Alberto Urrea's "Queen of America," completes the two-volume saga that began with "The Hummingbird's Daughter." Both follow the journey of a Mexican curandera...

George Saunders: Tenth of December, Part Two

In this second interview, George Saunders delves further into the dark-comic twists and turns of his recent short story collection. (Part 2 of 2)

Nick Flynn: The Reenactments

Nick Flynn on the strange days on the set of Being Flynn, a film adapted from his personal memoir, and starring Robert De Niro and Paul Dano.

Jamaica Kincaid: See Then Now

Jamaica Kincaid's first novel in ten years is an emotionally bare story about the erosion of a marriage.

George Saunders: Tenth of December

George Saunders reflects on writing, "infinitely" revising, and how he finds the voices for his luminous but smudged characters.

Ange Mlinko: Shoulder Season; Marvelous Things Overheard

Poet Ange Mlinko reads poems from her forthcoming collection and talks about the way that poetry braids difficulty and pleasure.

Lydia Millet

In Lydia Millet's novels, characters pass from the comedy of daily life to the beauty of visionary experience.

Amy Wilentz: Farewell, Fred Voodoo: A Letter from Haiti

Farewell, Fred Voodoo: A Letter from Haiti is journalist Amy Wilentz's admiring and sober portrait of post-earthquake Haiti. All too aware of her own status as a foreigner, Wilentz is more interested in what it means for her to be an outsider than she is in fashioning herself a beneficent aid worker. As efforts to rebuild Haiti in the wake of the 2010 disaster are still underway, Wilentz talks about literary journalism, being a catastrophist, and the perils of good-hearted impulses.

Antoine Wilson: Panorama City

The aimless hero of Antoine Wilson's second novel takes the world at face value and wishes to impart wisdom to his unborn son, after a life of suspended childhood himself.

Oliver Sacks: Hallucinations

Oliver Sacks on the neuropsychology and literature of hallucination, and what this disorienting medical condition reveals about the nature of the mind and human condition.

Charles Burns: The Hive

Burns reflects on the eerie spaces and dark themes that populate his graphic novels, as well as the nature of suspense that does not necessarily resolve into explanation.

Mark Z. Danielewski: The Fifty Year Sword

A ghost story about the weave of storytelling itself, written in sparse fragments of dialogue punctuated by faint embroidery, grim illustrations, and blank spaces.

Mark Z. Danielewski: The Fifty Year Sword

A ghost story about the weave of storytelling itself, written in sparse fragments of dialogue punctuated by faint embroidery, grim illustrations, and blank spaces.

Christine Schutt: Prosperous Friends

Two artists find themselves in an inexplicable and unhappy marriage in Christine Schutt's new novel written in hypnotic prose.

Christina Schutt: Prosperous Friends

Two artists find themselves in an inexplicable and unhappy marriage in Christine Schutt's Prosperous Friends, a novel written in hypnotic prose.

Scott Shepherd and John Collins: Gatz

A conversation with cast members about this revelatory new take on F. Scott Fitzgerald's novel, "The Great Gatsby."

Chris Kraus: Summer of Hate

Novelist and social critic Chris Kraus on her latest novel, where romance and social redemption collide in post-Patriot Act America.

Chris Ware: Building Stories

Graphic novelist Chris Ware stretches the notion of the book to fantastic proportions in his latest publication...

Lawrence Norfolk: John Saturnall's Feast

British writer, Lawrence Norfolk on his new novel of historical fiction and how his desire to write about love and need relates to his epicurean tale of appetite and hunger.

Susanna Moore: The Life of Objects

Susanna Moore is interested in the things her characters don?t know. Her new novel is a story of innocence and dread.

Martin Amis: Lionel Asbo

British novelist Martin Amis discusses how a writer makes a good character endearing when readers want to root for the villain in his new work.

Craig Nova: The Constant Heart

Craig Nova's fourteenth novel conveys readers into dark and discomforting realms of the unseen, where human organs are harvested for sale on the black market...

Robert Hass: What Light Can Do

Former US Poet Laureate, Robert Hass explores certain obsessions in his first collection of essays.

Junot Diaz: This Is How You Lose Her

Our master of seductive street-slang on seduction and its relation to fiction. Can a writer seduce you? Junot Díaz describes what he calls "the shock of representation."

Michael Chabon: Telegraph Avenue

In his new novel, how did Michael Chabon dare to speak for black characters and black neighborhoods? Is this novel audacious and usurping? His answers may surprise you.

Moshe Kasher: Kasher in the Rye

The true tale of a white boy from Oakland who became a drug addict, criminal, mental patient, and then turned 16.

Joshua Cohen: Four New Messages

The prolific young writer talks about his new book, as well as Internet culture, language and fiction.

Edward St. Aubyn: The Patrick Melrose Novels (Part 2)

Edward St. Aubyn on his a five-book series, The Patrick Melrose Novels. (Part 2 of 2)

Edward St. Aubyn: The Patrick Melrose Novels (Part 1)

Edward St. Aubyn on his a five-book series, The Patrick Melrose Novels. (Part 1 of 2)

Neal Stephenson: Some Remarks

Neal Stephenson, a sort of contemporary Dickens (from Seattle,) talks about essays and other writing; science fiction and mainstream literature.

Mary Ruefle: Madness, Rack, and Honey

Mary Ruefle brings refreshment and beauty to basic instincts and, in the process, creating mystery, surprise and, well, yes, poetry.

Ben Marcus: The Flame Alphabet

What if language turned on its human users? Ben Marcus his novel, a dark story about language and the breakdown of language.

Lawrence Ferlinghetti: Time of Useful Consciousness

Lawrence Ferlinghetti, 93-year-old renowned Beat generation poet and co-founder of City Lights Booksellers, on his latest adventure, a dire warning for America.

Jonathan Lethem and Steve Erickson: The Exegesis of Philip K. Dick

Jonathan Lethem and Steve Erickson discuss science fiction-prophet, writer Philip K Dick.

John Irving: In One Person

Academy Award-winner John Irving returns with a compelling novel, a tormented portrait of desire and secrecy.

Sheila Heti: How Should a Person Be?

Neo-feminist Sheila Heti on her novel and journal, a how-to book and a philosophical treatise. Heti wants to undo coherence and, in many ways, she has.

Jess Walter: Beautiful Ruins

Walter on his much acclaimed new work, a completely pleasurable summer read -- and not your typical Hollywood novel.

Laszlo Krasznahorkai: Satantango

Bookworm Michael Silverblatt and co-interviewer Jim Krusoe talk with the Hungarian author and screenwriter about modernist novels and filmmaker Bela Tarr.

Jim Krusoe: Parsifal

Jim Krusoe talks about his new novel, where a sacred fool searches for his own private holy grail and perhaps saves the world from destruction.

Victoria Nelson: Gothicka

Victoria Nelson writes about the rise of the supernatural into mainstream popular culture. Vampires and werewolves, no longer monsters, have become heroes.

Dave Eggers: A Hologram for the King

A middle-aged, American salesman experiences the challenges of the post-industrial economy. He travels to Saudi Arabia, hoping to sell Internet technology to its King.

Richard Ford: Canada, Part 2

The second of a two-part conversation with Richard Ford about his writing style and the themes of his robust, new novel.

Richard Ford: Canada, Part 1

The first of a two-part conversation about Richard Ford's seventh novel, the powerful story of a teenager, a bank robbery and life?s contradictory experiences.

Ben Fountain: Billy Lynn's Long Halftime Walk

Pushcart and O. Henry Prize-winner Ben Fountain talks about heroes, war, and street language in his new novel.

Cees Nooteboom: Self-Portrait of an Other

Dutch author, Cees Nooteboom discusses the translation process and his poems of myth and landscape inspired by the drawings of Berlin artist, Max Neumann.

Susan Orlean: Rin Tin Tin-The Life and the Legend

Susan Orlean on her moving account of how an orphaned puppy from France became a Hollywood movie star and a beloved canine icon.

Hari Kunzru: Gods Without Men

British Indian writer Hari Kunsru on his new novel that explores loss, spiritual reconnection and sacrifice.