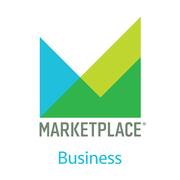 As beef and pork prices rise, demand tastes like chicken

Why it's a great time to be a chicken farmer.

Marketing to men with razors

Gillette is said to be close to unveiling a new razor with a blade that rotates on a ball hinge, the latest innovation in the high-end battle for the dollars men spend on grooming.

As beef and pork prices rise, demand tastes like chicken

Why it's a great time to be a chicken farmer.

Peak beard theory

Bearded men are about to have a close shave with the fashion police.

PODCAST: Obamacare's youth movement

Japan and the U.S. are having beef over the price of meat. And, the fight between TV broadcasters and Aereo goes to the Supreme Court.

Home Depot turns to the Internet for growth

Home Depot as an online retailer.

A 'threat' to broadcast TV heads to D.C.

The case hinges on what constitutes a public broadcast versus a private one.

In fast food burgers, geography is key

We're Number 4!!! Sonic is the 4th largest burger chain in the U.S. by sales, but concentrated in a few regions.

Malls are dead, long live the mall

Rick Caruso of The Grove says shopping centers are in the entertainment business.

The market's great expectations

Fine tuning market expectations is important for public companies.

'Consent is a fiction' in consumer contracts

Terms of service that say by being a Netflix member, you agree you can't sue the company.

Pattern making: stitching together a disappearing job

It's getting harder to find jobs for pattern makers. A look at how one pattern maker in Chicago thinks about her profession.

Producers try to keep fish sticks from going under water

Kids aren't eating them, and neither is Kai.

Professional video gamers earn lots of real life dollars

Top "Halo" and "Call of Duty" players bring in sponsors and crowds.

Happy 5th birthday, Ford Mustang

The Ford Mustang is a design innovation that lives on.

SAT spells bonanza for test prep business

How is the test prep industry is preparing for the changes to the SAT?

Yahoo without Alibaba

Yahoo's stake in the Chinese IPO hopeful Alibaba is worth about $ billion, but their own market cap right now stands at $.8 billion.

Why farmers can't wait to pick Vidalia onions

Vidalia onion grower challenges a Georgia state rule that sets April 21 as the earliest date farmers can pack onions for sale.

Ever find it difficult to talk to your boss - or your boss's boss?

Chris Colin and Rob Baedeker, authors of "What to Talk About," have some tips.

It's Tax Day! Now for pot dealers, too

Tax deductions on labor and rent don't apply to legal marijuana dispensaries

The GM hearings could be just for show

Are the fatal GM engineering flaws being misdirected at Mary Barra?

Kentucky fried prom corsages

How to (literally) chicken out on prom.

Kraft hits refresh button on vintage brands

Maxwell House coffee gets a makeover today, the latest of Kraft's vintage brands to get one.

Parent PLUS loans under scrutiny

Is it too easy for low-income parents to become burdened with loans?

Earnings' fate when Easter's late

Easter is almost a month later than last year... and so are sales.

How 'quotChoose Your Own Adventure'quot was born

The popular series turns 5 this year, but do you know how it started?

Digital comics: Violent sci-fi meets Joan Didion

Amazon just bought comiXology for Kindle. Why non-comics fans should care.

Can fast fashion compete with Prada?

H'M's high-end COS brand is set to launch in the U.S.

How 'quotChoose Your Own Adventure'quot was born

The popular series turns 5 this year, but do you know how it started?

Nasdaq'ed: tech slide continues

It was a rough week for tech and bio-tech stocks.

Final note

Tech sector employees have struck a new collective bargaining agreement.

What's your type?

Why is your favorite font your favorite font?

The GPS trade-off: Get lost less often, but lose privacy

Hiawatha Bray explains the hidden costs of your Google Maps app.

What Family Dollar says about the economy

Discount chain Family Dollar is out with disappointing earnings.

Look out, Human Resources departments

Nancy Koehn of the Harvard Business School says nixing HR's a bad idea.

Why the Ally IPO is good news for taxpayers

Taxpayers will receive nearly $2.4 billion from their IPO

Teens now spending as much on food as clothes

A survey of buying habits says Starbucks is a top spending location.

Goldman Sachs considers shutting down its 'dark pool'

Publicity about high-speed trading and talk of SEC investigations have drawn attention to the bank.

Comcast says it needs to get bigger to compete

Comcast says it needs a Time Warner Cable merger to take on Google and Apple.

Peeps year-round: Harbinger of apocalypse

They're going to be available year round.

The loaded meaning behind 'quotWhat do you do?'quot

The Atlantic's Deb Fallows talks regional differences in how we say hello.

In focus: A merged Comcast-Time Warner

Hearings scheduled for the proposed Time Warner- Comcast merger.

Single-serve coffeemaker market heats up

Keurig is king in the U.S. but Nestle Nespresso wants a bigger piece.

Manischewitz promotes kosher as healthy

Manischewitz tries to broaden its base by latching onto the healthy food movement.

The Hilton name, from Conrad to Paris

The Hiltons: An American dynasty?

Burning down the house that Levi's built

The brains behind "the first crowd sourced fashion company".

Banco Popular retreats toward its home base

The bank may shed its branches in Chicago and L.A.

Take our quiz: are you a giver or a taker?

Wharton Professor Adam Grant tells us who is more successful in business

Home-delivery of groceries isn't new, Amazon

Real grocery stores have delivered groceries to customers for a long time. What's so hard?

Pixar: From 'Toy Story' to today

Pixar President and co-founder, Ed Catmull talks about the company.

A weaker earnings season for banks

Big banks profits are not expected to be as strong as they have been.

Yes, the Hard Rock Cafe still exists

Unlike other themed restaurants, Hard Rock Cafe found a new recipe for success.

Buying bonds instead of Final Four tickets

Bond buyers hoped their purchase might lead to good seats at this weekend's games.

Never mind Letterman. What about his band?

How late night bands are chosen, and what elevation to that esteemed slot can mean.

Investors hunger for GrubHub

The online food-delivery service expects strong interest in their IPO

David Letterman retires from 'Late Show'

Maybe Jay Leno's interested?

Can food sound bad?

Why businesses are interested in 'neurogastronomy'

Warren Buffett's advice: Tweet cats

You should watch this video.

An uncertain future for big data in education

New York drops out of inBloom, a Gates Foundation-backed effort to store data.

Tax-avoidance deal saves millions

A tax-avoidance deal may save companies hundreds of millions of dollars

Author Michael Lewis calls stock exchange 'quotrigged'quot

It's not about screaming on the trading floor anymore.

Author Michael Lewis examines high-frequency trading

'Moneyball' author says HFT traders skim away others' profits

The cold truth about the ice business

How many bags of ice do you buy a year? Enough to make it a $2.5 billion industry, that's how much.

Jackson estate success is a thriller

Michael Jackson's estate has done a big turnaround. Before his death it was a mess now it's making millions, and there's even a new Jackson record.

The economics of the recall

GM boss Mary Barra testifies before Congress later this week about the problems with faulty ignition switches, linked to deaths.

Back up a sec: what's a 'rear-view visibility system?'

The National Highway Traffic Safety Administration will begin phasing the cameras into 216 models.

Diego Luna on Chavez film and getting American backing

The director talks the first bio-pic to celebrate the history and accomplishments of activist Cesar Chavez and his movement.

Are billboards effective advertising?

Billboard companies are turning a profit despite the challenge of measuring the effectiveness of the advertisements to influence consumers.

PODCAST: Bridging the movie language barrier

Obamacare reaches another milestone with 6 million enrollees. And you're not crazy, your office really is giving you headaches.

Analyzing the health of the office

By 2, about two-thirds of U.S. workers spent their days in open-plan offices

Brookstone headed for bankrupcy

The purveyor of expensive novelty gadgets is on the skids.

Waffle tacos, bacon milkshakes... it's a trend!

Fast-food restaurants are mashing different foods together to expand their menus and appeal to a taste for novelty.

NLRB rules Northwestern football players can unionize

A regional director of the National Labor Relations Board ruled that Northwestern football players are employees of the school and can vote on whether they want the representation of a labor organization.

Are college football players employees?

An NLRB ruling that Northwestern football players are technically employees of the school.

Movie theaters move beyond the ticket price

If theaters don't make money off admission, why do ticket prices seem so high?

PODCAST: Facebook buys Oculus, and its headaches

Orders for durable goods are up. And, the first time in more than a century, Americans are eating more chicken than beef.

In which Kai Ryssdal has to settle for $22.4

The individual results from Amazon's e-book price fixing settlement.

Disney taps news exec to run TV biz

Disney's ABC has a new head. And he's got a hard row to hoe.

The problem with 'quotGolden Parachutes'quot

The Time Warner CEO will get $8 million in a severance package, but is that much really necessary?

MOOC 2.: Open online education moves forward

Online course pioneer hires former Yale University president as CEO.

Outsourcing the NSA's phone-call database?

Under proposals leaked this week, the National Security Agency would stop its blanket collection of phone-call data. Instead, phone companies would keep records, to be provided on court-sanctioned demand.

Disney buys Maker Studios for $5 million

Disney will pay top price for the YouTube production network

Apple + Comcast = ?

A partnership could create a streaming service with cable TV's high picture quality, streaming's large selection, and easy to use apps.

New contact lenses have night-vision capability

Researchers at the University of Michigan have been experimenting with graphene.

Houdini, debt, and dandelions

Marketplace Datebook for the week of March 24, 214

Houdini, debt, and dandelions

Marketplace Datebook for the week of March 24, 214

The value of an Obama commencement speech

The president will deliver the commencement address at UC Irvine

Sea World celebrates 5 years amid animal care concerns

Despite the controversial documentary "Blackfish," SeaWorld generated more than $1 billion last year.

Quizzes are free data mining tools for brands

An online Game of Thrones quiz got a million online hits for HBO.

Top students turning down Wall Street life

Princeton University used to be a breeding ground for Wall Street.

AirBnB got problems but going public ain't one

AirBnB is going public, despite regulatory roadblocks and industry opposition.

Businesses take advantage of lax regulations on drones

The FAA has been slow to put strict rules in place.

Flight 7: Mystery, maybe tragedy, big news

News media are going to extreme lengths - like doing stories like this - to get a slice of the audience pie.

Grumpy Cat gets recalled gets grumpier

Ganz and Toyota had bad days.

Will tablets replace waitresses and store clerks?

Technology takes jobs from humans, whether it's elevator operators or bank tellers. Will handheld tablets change the service industry?

Why Wal-Mart will buy your used video game

Customers will be able to trade in old games for store credit, and Wal-Mart will sell the used games.

Frozen foods: not your dad's Hungryman

Self Magazine has launched a line of frozen foods.

Steve Jobs 'Wouldn't want Tim Cook to do better than he did'

The author of the new book "Haunted Empire: Apple After Steve Jobs" says Apple's best day are behind it.

The year the big screen came to the little screen

Marketplace Datebook for Wednesday, March 1, 214

PODCAST: Stress tests and more political ads

Just what we need, right?

Wal-Mart will buy your used video games now

Wal-Mart has entered the booming used game market

New political spending in changing TV landscape

The Republican National Committee is launching a six-figure ad campaign

Guess the NCAA bracket! Your odds are 1 in quintillion!

So what is certain about this promotion? That Dan Gilbert, the businessman who owns Quicken Loans, gets several million sales leads by people registering for the game.

Why the business card keeps on keepin' on

Even in the digital age, paper business cards find a way to stand out now and then.

The government's getting out of the Internet business

And now we may never know if he's the one or not.

Justmugshots.com and the business of embarrassment

An Illinois' sheriff tweaked his site after automated bots brought it down

The Corcoran Gallery is philanthropy's latest failure

Can we trust the rich to fund our nation's cultural assets?

The Corcoran Gallery is philanthropy's latest failure

Can we trust the rich to fund our nation's cultural assets?

Herbalife's high profile investor war heats up

Herbalife has been targeted by the FTC. That's good news for one investor, who thinks the company is a pyramid scheme.

Amazon Prime's $ bargain

When being the biggest seller of stuff online just isn't enough.

How an HBCU with 5 students keeps its doors open

There are 15 historically black colleges and universities in the U.S. One of the smallest -- Morris Brown College -- struggles to stay afloat.

What goes through the mind of a paparazzi photographer

A successful paparazzi photographer describes his job, his life, and why everyone hates him.

I'll take math and science for $2

Marketplace Datebook for Friday, March 14, 214

Hey, let's crowdsource this California law!

An assemblyman in California wants citizens to use the wiki model to draft legislation.

PODCAST: Shop 'til you freeze

Despite the cold weather, American consumers still went to the stores.

Top U.S. lawyer wants better drug sentencing policies

It isn't easy to get a job after serving time in prison.

What would a post-Fannie and Freddie world look like?

Many want the quasi-governmental outfits snuffed out for good

Tips for landing a new job inside your company

Internal candidates often have an advantage, but being an insider can sometimes prove a double-edged sword.

Datebook: A 1th-century invention to keep your ears cozy

Marketplace Datebook for Thursday, March 1th

Caffeine: America's addictive drug of choice

Journalist Murray Carpenter goes inside the big business of caffeine in his new book, "Caffeinated: How our daily habit helps, hurts, and hooks us."