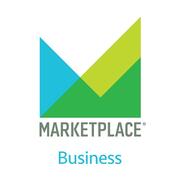 Charlie and the Chocolate Factory's dark lost chapter

Deemed too wild and subversive for its time, the unprinted chapter has resurfaced.

A business with a taste for risk and honey

Despite tough odds, new small businesses like Wise Acre still try to make it.

The story of a 157 Chevy

Lizzie O'Leary talks to Earl Swift about his book "Auto Biography."

Atlantic City loses again as more casinos close

The gaming industry is suffering, and Atlantic City is the most obvious casualty.

Examining women and confidence in the workplace

Tara Sophia Mohr explains a confidence study for the Harvard Business Review gives her take on a women and confidence.

Why Morgan Stanley is buying up diesel in Europe

In July and August, the bank has been shopping for, and buying, diesel every day.

Can the church recruit the young?

Francis is attracting a lot of attention to the Catholic church. But the church has a recruiting problem. A lot of its clergy its aging. Lizzie O'Leary speaks with a young clergy member.

Abercrombie abandons logos to keep up with the trends

The company is making changes to appease current trends and make money.

Tech IRL: A smart way to stay cool

This week, a new app promises to control the air conditioning remotely.

Inside Nashville's valet parking boom

With spaces at a premium, restaurateurs are getting help from private companies.

An auction where you can buy a $1 million oil lease

Oil companies spend millions for the right to drill in the Gulf of Mexico.

Co-working gains steam, so is the business behind it

We explore whether this new office business model is here to stay.

Twitter offers free classes for would-be advertisers

We explain how the program called flightschool will work and what you can learn.

High inventory and low sales cut gun makers' profits

Sales slow after a 212 demand surge from gun ethusiasts fearing restrictions.

NFL and the FCC square off over TV blackouts

The FCC wants to end the rule that says games can't be on TV unless they sell out.

A personal shopper, via data and algorithms

Kai Ryssdal talks to Katrina Lake, founder and CEO of Stitch Fix.

US sugar policy leaves sour taste for candy makers

New tariffs are another policy win for U.S. growers, and prices will stay high.

Is Snapchat really worth $1 billion?

We look at what makes Snapchat worth what people think it's worth today?

American Airlines, Orbitz on the outs

How will the withdrawal affect Orbitz? And how does a relationship like this work?

Suzuki recalls 1, cars because, spiders.

Spiders fuel Suzuki's 1, car recall.

The disappearance of Lesbian bars may signal change

As cultural attitudes evolve, so does the role played by Lesbian bars.

Amazon buys Twitch for $7 million

The hot start-up boasts huge viewership and Amazon is paying big bucks for it.

A buyout is at least better than a layoff

Congratulations, you're being offered a buyout. Is that... good?

A 'knee defender' diverted a United Airlines flight

A battle in the war for legroom on a plane.

A lack of hurricanes is not all good for insurers

Without the occasional natural disaster, insurance companies must compete on price.

U.S. corporations park billions overseas

Pfizer, Merck, Microsoft, Apple and others store money overseas for tax advantage.

Forget the Whopper. How about doughnuts and coffee?

What Burger King stands to gain from Tim Hortons.

It's still summer, but gas prices haven't spiked

Gas prices often rise just in time for summer road trips, but not this year.

Weekend Brunch: News and algorithms, auto-deleting email and paying it forward

We look back on the week's news and what's on our plate for the upcoming week.

Foot Locker profits jump, thanks to basketball and Nike

Basketball shoes are hot and Nike controls the sizzle .

And the Emmy goes to... Monday!

NBC has moved the Emmys from Monday to Sunday... and the reason is all economics.

Political ads keep community papers afloat

National and local politicians still use print ads to reach specific voting blocs.

The flop that is 'Expendables '

The film only grossed approximately $15 million on its opening weekend.

SoundCloud to start including ads in content streams

Do they risk undermining their core, indie-leaning fan base?

Could $1 store + $1 store = monopoly?

Family Dollar rejects Dollar General's offer to buy, citing fears of antitrust complications.

What is a superfood?

A new study tries to define superfoods. Hint: it's more than just kale.

The business of pop music

From playing coffee bars to producing music to reality TV, Linda Perry has seen it all.

The NFL wants artists to pay to perform at the Super Bowl

The question now: Is it worth it for the artists - or the NFL?

D'oh! FXX will air 552 episodes of The Simpsons

Yes, the FXX will air every episode of the longest running show in TV history.

How the Fed became a Central Superbank

Is it a bird? Its it a plane? No! It's the Federal Reserve!

Macy's settles up in profiling case

The department store will pay $65, and pledges to change its practices.

British pubs — popular but disappearing

Britain's famous warm hostelries are giving way to supermarkets and other stores.

Uber launches home delivery service

Will Uber's latest venture succeed in this growing market?

The big business of tear gas, explained

Clouds - and people running from them - appear in images from Ferguson to Cairo.

'quotBuy the rumor, sell the news'quot

The truth behind the popular Wall Street phrase.

Won't you please take a vacation?

At least one company will actually pay you to get away for a while.

What makes a good writer at Sports Illustrated?

An internal document shows Time Inc. is rating how writers benefit advertisers.

A big day for the Clippers and the NBA

The $2 billion deal benefits most everyone involved. Win.

My money story: Synthpop band Future Islands

Future Islands and the art of letting go.

Weekend Brunch: Amazon v. Hatchette, Axe, and Candy Crush

Zac Bissonnette and Marketplace's Stacey Vanek Smith wrap up the week's news.

Coke gets an energy jolt from Monster

Coke is acquiring a 17 percent stake in Monster Beverage for over $2 billion.

When does a start-up stop being a start-up?

Is it measurable by time, employees, or the number of beanbag chairs?

Celebrities get out of the prepaid card business

There are some things a famous name just can't seem to sell.

Don't waste your frequent flier miles!

Airlines hope you'll spend miles on things other than free flights. Should you?

Ski bums priced out of resort towns

The high cost of housing means those who usually work there are priced out.

Porsche designs new model to woo women

Porsche hopes their new Macan will diversify their nearly all-male customer base.

Daimler and the disappearing emails

Employees now have the option to delete all email that arrives during vacation.

Why won't small firms work with Wal-Mart?

Some small firms find their deals with Wal-Mart more valuable than their worth.

Is Wal-Mart rethinking its business approach?

How will Wal-Mart's socially-responsible initiatives fit with its corporate goals?

How a blog with no advertisements makes its money

Joy Cho of "Oh Joy!" relies on sponsored content, not ads.

Alibaba could become the largest IPO. Ever.

What's the big deal and how will Alibaba keep shares afloat once trading starts?

North Carolina weighs the future of filming tax breaks

Some hail state tax breaks for the movie industry, but its future is in doubt.

Chocolate fried chicken: A taste test

Will white chocolate mashed potatoes displace the cupcake and the cronut?

Payday lender accused of dodging state laws

Manhattan's District Attorney says company made illegal loans via the web.

The high price of alleged police misconduct

What's the cost of lawsuits, settlements, or disorder from alleged misconduct?

Here's why Buzzfeed is worth $85 million

A venture capital company has valued Buzzfeed just shy of a billion dollars.

Kinder Morgan deal lays groundwork for more pipelines

Consolidation will allow Kinder Morgan to acquire other pipeline companies

Bevel: Beyond the 'ethnic' aisle

Tristan Walker says this razor kit was designed for men with coarse, curly hair.

It's Amazon vs. Disney in a new pricing dispute

The question: Is it price pressuring, or exercising the market muscle?

Amazon takes on Captain America

Meanwhile, its war with book publisher Hachette intensifies.

Here's a... uh... final note for... uh... today

Turns out men say "uh" more as they get older, and women say "um" less.

In online dating, one company is the big matchmaker

IAC/InterActiveCorp owns Match.com, OkCupid, Tinder,HowAboutWe and more.

Cleveland small businesses hope to cash in on Gay Games

Gay Games visitors are expected to bring $4 million to the Cleveland area.

The slick business behind 'Sharknado(es)'

The Asylum hasn't lost any money on the more than 2 "mockbusters" they've made.

Bank of America settles: So we're all good now, right?

What reassurances do homeowners, investors, and governments now have?

Why Walgreens stepped back from the inversion brink

One reason Walgreens chose not to move to the UK: it's a consumer-facing company.

It's all monkey business for Wikimedia

Wikipedia denies a photographer's request to delete a photo since a monkey took it

Tesla teases Reno with a Gigafactory

Tesla has started building, but the factory and jobs could still move.

Yelp CEO on the end of the professional critic

Yelp turned ten this year, while posting a profit for the first time.

Meet the woman behind Ikea's living wage calculator

Ikea will use an MIT project to set wages in its stores across the U.S.

Android now tops Apple in web traffic, too

Web traffic to Android is higher than iOS for the first time in history.

Gannett's print arm will fend for itself

The media giant is spinning off its digital and broadcast side and buying Cars.com.

Justice targets GM as part of subprime auto loan probe

These loans resemble the subprime mortgages that led to the financial crisis.

Can you sue GoPro if you crash your bike?

Devices and apps will face lawsuits from daredevils, but probably won't lose.

U.S. companies pledge $14 billion in Africa investment

Energy shortages are an obstacle to business and an opportunity for investment.

Call center jobs are coming back to the U.S.

Social media is changing the nature of the customer service industry.

Why does popcorn at the movies cost so much?

Hint: Movie theaters don't make much money from movies. Movie studios do.

Why Honda is the most innovative car company on Earth

Jeffrey Rothfeder explored the car-maker's culture in his new book "Driving Honda"

The Scrabble dictionary is getting an upgrade

'Hashtag' is worth 14 points.

Luxury seats coming to an AMC theater near you

AMC is spending $6 million to add reclining seats.

Can I ask you to blue sky that synergy?

The origin of business jargon, and why people use it.

The Market Basket protests

Market Basket grocery stores in New England saw protests in support of its former CEO.

http://download.publicradio.org/podcast/marketplace/segments/214/8/1/marketplace_segment22_21481_64.mp

Because who doesn't need a dose of felt Prozac every now and again?

Procter 'amp Gamble shaves off a few brands

Procter ' Gamble says it's getting rid of as many as 1 more brands.

Wall Street sees an opportunity in baby boomers

Boomers are targets for financial advisers eager for a slice of their retirement.

Automakers could sell 16 million cars this year. What?

That's the biggest auto sales number in eight years.

The next generation to get corporate attention

It used to be all about Generation Y. Now, meet Generation Z.

What the Concur partnership means for Uber and Airbnb

"Sharing economy" services like Airbnb are wooing business travelers.

Kellogg's has a cereal problem

Sales in Kellogg's cereal have dropped due to healthier eating habits.

Don't bother shopping around for your contact lenses

Johnson ' Johnson stops retailers from discounting its Acuvue lenses

Bank of America will pay a $1. billion penalty

A refresher on Bank of America's role in the housing market crash.

Film directors want to give Kodak another artsy moment

Directors want the option to shoot on film. But can they prop up a dying industry?

Time for 'You've got mail' to get on OKCupid?

The Atlantic's Megan Garber wants to see Meg Ryan and co. enter the 21st century.

How the McDonald's ruling impacts franchise industry

It's not yet clear how the NLRB's decision will affect other companies.

Competitive swimming struggles to stay afloat

Parents and kids often overlook swimming when choosing an organized sport.

1 in Americans have past due debt. What this means.

What what happens if your debt goes into collection?

New sanctions against Russia could hurt US firms

We look at possible impact on US firms following more sanctions against Russia.

IPOs - why the frenzy ?

It might be the busiest week for companies going public since August 2.

Dollar stores adapt to an improving economy

Dollar Tree is buying Family Dollar. Dollar stores are selling different things.

Russia ordered to pay $5 billion to oil shareholders

Russia seized the assets of oil giant Yukos in 2.

Dollar Tree buys Family Dollar

The deal promises big cost-savings for both underperforming businesses.

Car companies are happy to lose money on electric cars

Why Nissan is willing to lose money on the Leaf.

'Ace' Greenberg and the rise (and fall) of Bear Stearns

Alan Greenberg rose from clerk to CEO of Bear Stearns before its stunning fall.

Amazon makes a lot of money. But it still loses more.

Amazon's stock fell 11 percent this morning following another sad earnings report.

Want to shop like a pro? Buy generic

A new study says chefs, pharmacists and other professionals prefer generic goods.

4 ways Starbucks CEO Howard Schultz puts employees 1st

Schultz believes in ensuring his company's success with consumers and employees.

Kai Ryssdal vs. the American Girl Store

We went behind the scenes with American Girl Brands President Jean McKenzie.

GM's post-recall strategy pays dividends

The automaker has handled the crisis over faulty ignition switches well. What now?

Debating corporate tax inversions

What the government can do to prevent companies from reincorporating overseas.

Why high earnings aren't translating into jobs

Corporate earnings are up. But will these cash-rich companies give you a job?