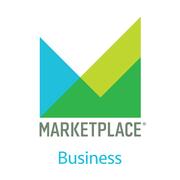 Dollar stores adapt to an improving economy

Dollar Tree is buying Family Dollar. Dollar stores are selling different things.

Russia ordered to pay $5 billion to oil shareholders

Russia seized the assets of oil giant Yukos in 2.

Dollar Tree buys Family Dollar

The deal promises big cost-savings for both underperforming businesses.

Car companies are happy to lose money on electric cars

Why Nissan is willing to lose money on the Leaf.

'Ace' Greenberg and the rise (and fall) of Bear Stearns

Alan Greenberg rose from clerk to CEO of Bear Stearns before its stunning fall.

Amazon makes a lot of money. But it still loses more.

Amazon's stock fell 11 percent this morning following another sad earnings report.

Want to shop like a pro? Buy generic

A new study says chefs, pharmacists and other professionals prefer generic goods.

4 ways Starbucks CEO Howard Schultz puts employees 1st

Schultz believes in ensuring his company's success with consumers and employees.

Kai Ryssdal vs. the American Girl Store

We went behind the scenes with American Girl Brands President Jean McKenzie.

GM's post-recall strategy pays dividends

The automaker has handled the crisis over faulty ignition switches well. What now?

Debating corporate tax inversions

What the government can do to prevent companies from reincorporating overseas.

Target attracts new customers by downsizing

Target opened it's smallest store in Minneapolis. What's a Target if it's not big?

Why high earnings aren't translating into jobs

Corporate earnings are up. But will these cash-rich companies give you a job?

GM recall numbers keep going up, up, up

The automaker recalled another 7, vehicles today.

5 numbers that matter to the 'House of Cards' creator

Beau Willimon spends almost no time with Netflix's legendary stockpiles of data.

Women's empowerment gets a corporate boost

Marketers are pushing female strength to capitalize on a national movement.

Small Business remains hopeful during slow season

YellowWood Group CEO Olalah Njenga is hopeful about the future of her business

Netflix goes global. Will it pay off?

Netflix will expand into Europe this fall, but the move could be expensive.

Netflix goes global. Will it pay off?

Netflix will expand into Europe this fall, but the move could be expensive.

A new and faster way of buying concert tickets

Marketplace tests out the speed of ticket apps with a One Direction concert

Why Boeing and Delta are dueling over the Ex-Im bank

We explain the implications behind Boeing and Delta's massive fight over the Export-Import bank.

What are companies doing with all that cash?

Giants like Google and Apple and Pfizer are raking it in. But where is the money going?

Hospital agrees to pay $1 million for recorded exams

Johns Hopkins settles with victims of gynecologist who secretly filmed exams.

Breaking down the fees and taxes in a plane ticket

We explain the math behind your airline ticket as TSA security fees increase.

4 ideas from Nest CEO Tony Fadell

There are plenty of ideas floating around in Fadell's head, but here are four.

EnergyStar keeps consumer trust, despite bumps

If Whirlpool pulls out, it's leaving behind a trusted brand.

Same-day delivery gains traction

For online retailers, replacing brick-and-mortar stores is a logistical problem.

Orange really is the new black (and white)

A sheriff makes inmates wear striped uniforms after orange jumpsuits became chic.

My money story: Comedian Jimmy Pardo

Stand-up comedian Jimmy Pardo explains how sometimes you don't choose your dreams, but they choose you.

Twitter may change metrics to reflect a wider audience

More people interact with Twitter than just those who are signed on.

Who should police FedEx packages?

A look at allegations against FedEx for knowingly shipping illegal packages.

Pop up ads lack impact

Mobile phone ads work best for practical items like cars and refrigerators.

How companies like Microsoft should handle mass layoffs

Microsoft is laying off 14 percent of its staff. But it'll be six months before the redundancy process is complete.

Streaming books on Amazon?

The online retail giant is jockeying for space in a budding market.

Would a Marketplace by any other name smell as sweet?

Branding is about logos and slogans, yes - but it's also about scent.

The bad code that hacked its way into the Nasdaq

In 211, the FBI discovered dangerous software that was likely Russian in origin.

Facebook wants to know what you're watching

Facebook will partner with Nielsen to track how its subscribers watch television.

Apple-IBM deal shakes up workplace tech

The former rivals' alliance could undermine competitors like Google and Blackberry.

Why Murdoch wants Time Warner: leverage

Time Warner turned down Rupert Murdoch's reported $8 billion offer. He'll be back.

Apple and IBM: from flipping the bird to partnership

Why the two rivals have decided to play nice.

Killing Archie, to keep his brand healthy

There are many Archies loose in the world.

Casinos developers take extra steps to sweeten the pot

A new casino promises $ million to Boston, even though it won't be in the city.

How tough is it to sell steel?

Delaware Steel President Lisa Goldenberg says she's hopeful for a better year.

Lindt Chocolate just snapped up Russell Stover

But how exactly do companies find each other? And, is it love?

Giant African snails seized at Los Angeles airport

Customs officials seized a live shipment of the animals which can carry disease.

Big companies help small ones by paying them sooner

Big companies sign on to pay their small-business suppliers faster.

Shhh! It's time for Formula E!

If Formula E is the future of racing, then it's going to be a rather quiet place.

Who needs insurance? GM paying victims on its own.

General Motors isn't using liability insurance to pay ignition switch claims.

I Can't Believe I Bought That: Cat edition

David Branccaccio tells a story of his most regretful purchase.

Weekend Brunch: CYNK, the Fed, and potato salad

It's that time again.

How Eileen Ford made modeling a real profession

Ford, who died at 2, and her husband created the modern modeling industry

The explosive birth of the bikini

How war rations and atomic testing brought about the world's skimpiest suit.

Good weather drives corn prices to record low

Surpluses put corn prices at a four-year low. Can farmers sell it all?

Newports and Camels are a smoking combination

Reynolds and Lorillard are merging.

Social media's new matchmakers pair users with brands

Big brands want to advertise on the social media accounts of people with large followings. How do they find them? Enter the matchmakers.

Why you might seeing English subtitles on Spanish-lanuguage TV ads

Some advertisers are using the World Cup to experiment with bilingual ads on English networks.

Cleveland toy store flourishes after rough winter

The hard winter doesn't skip toy stores. Now, it's bouncing back.

Don't call it a Crumback

Share prices skyrocketed over rumors of a revived Crumbs Bake Shop.

With job vacancies up, employers take longer to hire

The Bureau says employers are advertising more jobs. But are they actually hiring?

How a 1-year-old started the Rollerblade revolution

Scott Olson talks about putting America on wheels when he was just a teenager.

The difference a half second makes

A Chicago Fed paper proposes dividing trading sessions into half second periods.

What's in a settlement?

Citigroup is rumored to be close to a $7 billion settlement with the Justice Department. How does the DOJ set its fines?

How resorts ended up in those oval car decals

Decals originally to mark country-of-origin came to state resort-of-choice

Golden Road bets big on craft beer

A trip to a fast growing brewery in Los Angeles, Golden Road Brewing.

Alcoa wants to be known for more than aluminum

Alcoa's bid to brand itself an "innovation powerhouse" recalls its roots.

How to make $7k a month at your high school internship

What are Silicon Valley interns doing to be making 5 to 7 grand a month?

The happy accident that changed squirt guns forever

Lonnie Johnson dreamed of inventing, but never knew he'd be famous for a toy.

Berkeley, California wants to sell marijuana too

California wants in on the marijuana market.

High times in Washington and Colorado

As of today, both states offer retail marijuana sales. But how do they differ?

Meet the man who invented the pool noodle

The hardest part of creating the pool noodle? Explaining what to do with it.

Your job in 5 words

Medley: We asked, you answered. (

ADM wants a taste of the flavor business

ADM will buy Wild Flavors for almost $ billion.

The lowdown on employee discounts

What if everything in your favorite store was percent off, every single day?

Tyler Perry just trademarked 'quotWWJD?'quot

WWTPD?

Allan Sloan is angry about the flight of corporations

When Bank of America moved to North Carolina, people said it's business. But is it?

How LeBron James is changing how athletes are paid

More athletes are making their money off the court than on it.

My money story: Musician Alex White

Alex White, one half of rock band White Mystery, tells us about life on the road running a business with her brother.

Walmart to highlight women-owned businesses

Will a special logo for women-owned businesses combat or perpetuate stereotypes?

Fast food just got even faster

Ordering McDonald's ahead of time? There's now an app for that, too.

Fireworks spark up a black market economy

Illegal firework trafficking is low priority for police, but not for firefighters.

Why do they still have floor traders at the NYSE?

Robots do most of the trading. So what's up with the folks in blue jackets?

July 4th is a big beer holiday

Beer sales have been flagging for the big breweries, although craft beers are soaring.

Hollywood turns to... taxidermy?

Movie and TV studios save money by renting dead animals.

Here comes yet another increase in transit fares

We look at where transit fare increases are and why operating costs are rising.

With credit card debt, not all states are equal

What factors contribute to people in certain states holding more credit card debt?

Target asks shoppers to please leave guns at home

Companies are increasingly taking stands on a host of hot-potato issues.

Can companies Unilever and PepsiCo make us healthier?

The private sector aims to chart a healthier course.

Musicians protest movie studios recording overseas

Professional musicians in the Los Angeles aren't happy.

People don't conference call during the World Cup

The volume is down 11 percent.

Green cards pay for new hotels

2 immigrant investors from 14 countries finance a new hotel in Los Angeles.

BNP Paribas has to pay $8. billion in violations

The French bank lost big time.

Amish iPhones, mansions and millionaires?

We talk with Jen Banbury about her article on modern changes to Amish culture.

Obama's VA pick resigned under pressure from P'ampG

Robert McDonald led Procter ' Gamble during a rocky four years.

Transgender female workers face added discrimination

Transgender experiences show a lot about how men and women fare in the workplace.

Casino saturation hits Atlantic City

A boom in East Coast casinos has washed out tax revenue in old gambling hubs.

'TV Everywhere' is sometimes TV nowhere

Why does ESPN's online streaming choke at the worst possible time?

Dov Charney, the World Cup and Aereo over Brunch

Recapping the week with Andrea Chang of the L.A. Times and Buzzfeed's Ken Bensinger.

What can art tell us about the economy?

The Wall Street Journal's Kelly Crow says countries who feel successful buy art

Matt Lauer asks Mary Barra about being a mom and GM CEO

Matt Lauer interviewed Mary Barra, the CEO of General Motors, Thursday morning.

Keeping the water clean at American Water

Susan Story, CEO of American Water, talks about plans to avoid a water crisis.

Why the Cruze recall won't hurt GM's bottom line

GM has recalled 2 million vehicles this year.

U.S. steelmakers battle against cheap imports, again

China and South Korea are dumping cheap steel into the market

Unsanctioned underwear: the new wardrobe malfunction?

We look at the serious business of sponsorship and product (mis)placement.

GoPro goes public

It's popular among the surfer set, but what about growth opportunities?

The record industry is a lot like Wall Street

Author Gareth Murphy says one day the record industry will face another crash

The new growth engine for airports: cargo

Known as "world's busiest" for passengers, Atlanta's airport now wants more cargo

I don't care if I never get back...or ever get back?

Eric Brewster and Ben Blatt on their best worst baseball road trip

Survey says: Guilty of not filling out your survey

Commentator Beth Teitell says sometimes she feels guilty for not filling them out.

Does LinkedIn work for job seekers?

LinkedIn is a way for job seekers to put themselves out there. Recruiters searching the site may find them.

What is the biggest business in your home state?

In Vermont, it's the Keurig Green Mountain company, of coffee fame.

Corporate boards mostly a boys-only club

Large investment funds like Calpers are trying to add diversity to the boardroom.

AT'ampT and DirecTV Defend Proposed Mega-merger

AT'T and DirecTV argue their deal despite worries about industry consolidation.

Why do marketers want young men so bad?

Men 18-4 are marketed to using machismo, sex, body-blows, and insults.

Michael Jackson: the businessman behind the musician

Michael Jackson, the musician and the businessman

Bobbleheadmania hits Dodger Stadium

What really brings baseball fans to the stadium? Free giveaways.

GE nears deal for Alstom

GE wants turbine company, but may end up in business with French government.

B-corporations can put social purpose over profits

Minnesota is the latest state to offer businesses b-corporation status

The Groundlings: comedy's proving ground

The Groundlings has launched some of the biggest comedy in recent history.

Amazon wasn't the place to buy J.K. Rowling's new book

Independent book stores promote Hachette titles to win business away from Amazon.

No, companies don't usually fire their founders

American Apparel's Dov Charney ouster was a rare move.