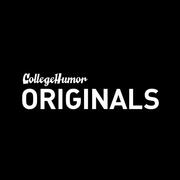 Not Google Plus

The world's first antisocial network.

Student Loan STD's

Always use protection when you're screwing yourself.

OK Go-Pid

Rock band OK Go announces the world's most fun and least successful dating site.

Hardly Working: Children's Film

There are no bad ideas.

Hardly Working: Stage Names

Amir picks up Dan's name droppings.

My Little Brony

Friendship is tragic.

Sh*tflix

From the makers of Qwikster, another new, completely necessary Netflix service.

Scarlett Johanssons Nude Voicemails

The sexiest thing you've never seen.

Gaddafi's Condoleezza Rice Music Video

Libya's #1 hit love song, "Black Flower in the White House.

Pulling Out of Iraq (with Patrick Warburton and Ken Davitian)

America and Iraq have called it quits, but there's the little issue of a bunker in the oven.

The Hunger Games Game

Based on the hit novels and movie, it's the new board game where girls face their biggest fears: dating and death.

Boyz II Men Ringtones

So smooth you'll want to let it go to voicemail.

The Post Office Is Getting Desperate

If you can't beat 'em, deny they ever existed in the first place.

The Vibe (featuring Lisa Loeb, Chuck Wicks, Bobby Brackins, and Mike Catherwood)

From the makers of The Voice. You don't need senses to sense true talent.

Siri Argument

Don't drag her into this.

Too Many Avengers

The world's most elite superhero team has a very open-door policy.

Hardly Working: Name Droppers

Pat, David and Emily don't want you to know the many, many famous people they've met.

The App App

It's the last app you'll ever buy, because you'll hate them after this one.

Stoner Countdown

In honor of 4/20, a Beyonce love song about something we actually love.

The Fresh Prince of Downton Abbey

A rags to fat cash story, courtesy of Victorian aristocracy and Will Smith.