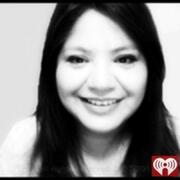 Some Strange News

I read some articles found under the title of 'Strange News'.

Under Garments

I discuss bra problems, under garments and loose skin.

Some Morning News

Strange news about old remedies, arrest, and superman.

Freaked Out

I describe an experience that freaked me out.

Todd's Snore

Battling against and invisible force…LOL!

Strange News

I complain about my social media while giving thoughts on news I came across on the internet.

Tweet Facts

I read some tweets and try to explain tweeting 101.

Hygiene and Culture

Thoughts for my final project while chatting with listeners in the chat room, ranting about drama, reading about weird news, defending myself, hygiene and culture.

Missed Connections

Reading the missed connections for my area.

Children Remember

My thoughts on my experience of observing students while teaching this quarter.

Priorities

Life priorities and living without debt.

Ad Listings

I give my thoughts and ideas on purchasing and buying from ad listings and thrift stores.

Medications

Describing the pharmacy drama that I witnessed and giving my thoughts on medication addictions.

Best Coffee

My son he helped me with my homework, a good day off, and the best ice coffee ever.

Wonton Soup

It's all about the wonton! Eating soup may help improve your health by doing research on the vitamins and the types of foods needed for your body. I give some ideas and websites one can use to begin their research.

Play

How did you play as a child? Chances are they way you played ... paved the way you lived in your adulthood. Selling on eBay...make sure you have your tracking set up. A short story of my tiki bar adventure, along with some of my thoughts of jealous behaviors from boyfriends and girlfriends.

Arts and Politics

My views on how lack of the Arts has affected our economy, politics, and education. Discussing my personal thoughts on the Arts and how political choices changed our future possibilities for self employment and self sufficiency.

Pets

I could have bought a computer! Update of honeymoon weekend with Todd Morris. Older couples sleeping in separate beds. My family dog named 'Poochie' plus talking about pets and animals.

Operation Valentine

Archive - Special Show in 2009 - Jenn of Jungle, Anonymous and myself discuss some inexpensive Valentine project ideas that can be added to your care packages to be sent to the troops. Fast, easy, inexpensive projects students, youth groups or just your own family can do.

Anti-Valentines Day

Annual Valentine's Day Sucks Show! St. Valentine and the Valentine's Day story. Memories of Valentine's Day in schools.

Valentines Day Sucks

Anti Valentines Sucks - Archive

Eyeball It

Describing the strange weather we had in our area, update on the table project I am working on, and thought on making your own sewing patterns.

The Fool

After an exhausting week, I decided to share some quotes on fools.

Paperbag

I give some chatroom scolding.

Article on Jobs

A response to an article I read on the current job status, which led me to talking about selling on the internet.

Cravings

Talk about my craving and my fear of chickens.

In Vegas - Part 2

Sights and sounds while walking in Vegas.

In Vegas - Part 1

Walking along The Strip in Vegas.

Desert Rose Radio - Live

Some thoughts on New Years, Bitcoins, and upcoming changes in the new year.

The Specialist

Humorous look at the recent specialist I have noticed.

To Deal with Depression

Reading some advice on natural ways to deal with depression.

An Article on Medication

Thoughts on an article I read about possible changes in medications.

Laughter

Laughter is good for your health and some ways to bring laughter into your life.

Lobster Tails

Instructions for Angela on how to cook a lobster tail discussion with Mech along with some caller connection problems.

Roasting Experience

Talking about my various collections of Christmas chocolates and explaining my experience of the roasting chestnuts.

Puzzles

My thoughts on doing puzzles again as a hobby.

Chasing Puppies

I explain my attempt to find and save a little puppy and my one and only pet.

Insomnia

I voice my frustration with my lack of sleep and my Irish cream coffee.

Back to Basics

A great night as I listened to shows on Spreaker; I talk about going back to basics, thoughts about podcasting, my vacation and the cold weather.

Paper-Mache Fish

A gift I created one Christmas, making home-made gifts.

Making Amends

One Christmas memory of when I surprised my family, it is good to make amends.

Big Teeth

Discussing a small list of things one can do while on vacation; making appointments and taking care of your teeth.

Candy Bars

Candy bars and what they say about your personality.

Not Much To Say

Trying to explain my lack of in-person communication abilities.

Tinfoil Hat Moment

Me having a tinfoil hat moment about television.

On Vacation

Finally on vacation ;-)

Thanksgiving Poems

Life update on my current standing in school, rain, and Thanksgiving poems.

Wheres Is The Face

College update.

Chestnuts

Where can you find them?

My Love/Hate

My love/hate relationships with exercising, ebay, and wonton soup.

Concert Submission

My CW Submission on iHeart

Expectations

Expectations

Selling Out

Selling out your work.

Most Spontaneous

What is the most spontaneous thing you've ever done?

Can't Sing

Trouble singing.

Turning_Grey

Hair changes.

My Language

Understanding my language.

The Cable

One night in Las Vegas.

Hearing Voices

When one tries to quiet the mind.

Bacon

Does the fat stay on the bacon when cooked? thoughts..

Grandiosity

Thoughts and information on grandiosity and irritability.

Mammograms

Thoughts on the importance of getting your mammograms done and taking care of yourself while you're young.

The Need For Art

Making money on the sites Etsy and Ebay, the need for art in this economy, the benefits of having a resales license, and some ideas to make money online.

Watching Your Words

The importance of watching your words, people voicing their opinions on others' lives when no one asked for them, and how wasted words can demean ones character.

My Coffee

Thoughts on my coffee addiction.

The Turnip

My discovery of turnips.

Processed Food

My thoughts on processed foods.

Chicken Wings

Fake chicken wings, my food issues, and thoughts.

The Flu Shot - New Ap Test

Testing the updated Spreaker Ap. The flu shot, pine nuts, capers and what one can do with wonton wrappers.

Salty Crab Legs

The very salty crab legs!

Color Therapy - Ap Test 2

The idea of color therapy...thoughts.