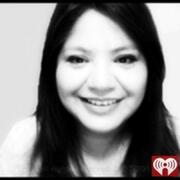 Paper-Mache Fish

A gift I created one Christmas, making home-made gifts.

Making Amends

One Christmas memory of when I surprised my family, it is good to make amends.

Big Teeth

Discussing a small list of things one can do while on vacation; making appointments and taking care of your teeth.

Candy Bars

Candy bars and what they say about your personality.

Not Much To Say

Trying to explain my lack of in-person communication abilities.

Tinfoil Hat Moment

Me having a tinfoil hat moment about television.

On Vacation

Finally on vacation ;-)

Thanksgiving Poems

Life update on my current standing in school, rain, and Thanksgiving poems.

Wheres Is The Face

College update.

Chestnuts

Where can you find them?

My Love/Hate

My love/hate relationships with exercising, ebay, and wonton soup.

Concert Submission

My CW Submission on iHeart

Expectations

Expectations

Selling Out

Selling out your work.

Most Spontaneous

What is the most spontaneous thing you've ever done?

Can't Sing

Trouble singing.

Turning_Grey

Hair changes.

My Language

Understanding my language.

The Cable

One night in Las Vegas.

Hearing Voices

When one tries to quiet the mind.

Bacon

Does the fat stay on the bacon when cooked? thoughts..

Grandiosity

Thoughts and information on grandiosity and irritability.

Mammograms

Thoughts on the importance of getting your mammograms done and taking care of yourself while you're young.

The Need For Art

Making money on the sites Etsy and Ebay, the need for art in this economy, the benefits of having a resales license, and some ideas to make money online.

Watching Your Words

The importance of watching your words, people voicing their opinions on others' lives when no one asked for them, and how wasted words can demean ones character.

My Coffee

Thoughts on my coffee addiction.

The Turnip

My discovery of turnips.

Processed Food

My thoughts on processed foods.

Chicken Wings

Fake chicken wings, my food issues, and thoughts.

The Flu Shot - New Ap Test

Testing the updated Spreaker Ap. The flu shot, pine nuts, capers and what one can do with wonton wrappers.

Salty Crab Legs

The very salty crab legs!

Color Therapy - Ap Test 2

The idea of color therapy...thoughts.