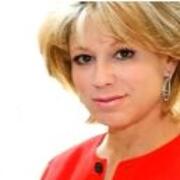 New Guidelines on Statins: Are They Necessary?

Cardiologist Dr. Tim Fischell weighs in on the new guidelines for preventing heart attack and stroke.Recently, The American Heart Association and The American College of Cardiology came together to write new guidelines about statins (drugs used to lower cholesterol levels) to prevent heart attack and stroke. But now, new reports suggest the risk calculator for cholesterol appears flawed. So what should you really know? Cardiologist, Dr. Tim Fischell weighs in on this very important health matter.

Change Your Metabolic Rate to Better Lose Weight

Cardiologist and author of Burn Calories While You Sleep provides diet and exercise tips to insure weight loss.Did you know that you can exercise while you drive?Building core strength all while changing your metabolic rate. This equates to burning calories and losing weight.Cardiologist and author, Dr. Tim Fischell joins Dr. Leigh to discuss his new book, Burn Calories While You Sleep and talks proper nutrition and some exercise and diet tricks to help you lose that unwanted weight.

Can You Really Lose Weight While You Sleep?

Could this possibly be true? You can lose weight while you sleep.As you reach your 30's, 40's and beyond, your fitness level decreases and your weight undoubtedly gains.But, can you actually lose weight while you sleep?Cardiologist and author, Dr. Tim Fischell says yes! He joins Dr. Leigh to discuss his new book, Burn Calories While You Sleep and talks about how you can be thin, fit, healthier and live longer.

There Needs to Be More Attention Paid to Mental Health in the U.S.

There seems to be a misguided perception of mental health in the U.S. What can be done to help this nationwide crisis?There are major problems with treatment of mental health patients in this country.Emergency Departments are backed up, often times days to help these people dealing with mental illness.Is the emergency room the best place for these patients? What can be done to correct this nationwide crisis?There seems to be a misguided perception of this disease and needs to be better eductaion and understanding, as it is trul a disease just like any other...and many times just as deadly.Dr. Nathan Schlicher joins Dr. Leigh to discuss metal healthcare in the US and some of the challenges we...

Dissecting the Mental Health Crisis in the U.S.

Mental health care is a major problem in America. Why is the problem so bad and why aren't patients most in need getting the care they deserve?More and more we are seeing tragic events popping up all over the U.S. that are due to mentally ill individuals not receiving the care they need.Over the last few decades there has been a de-institutionalizing of mental health.Perhaps the controversy and bad press of the mental health facilities in earlier decades have led to this issue or perhaps it is a flawed healthcare system?Much of this burden has filtered into our nation's Emergency Departments, where wait times for psychiatric beds are sometimes weeks before a patient can be tended to.Dr. Nath...

Are Herbal Supplements All They Are Cracked Up To Be?

New research suggests that herbal supplements are often not what they seem.A recent study in the New York times shows that DNA coding and fingerprinting on some popular supplement brands are suggesting they often not what they seem.What exactly are they and do they perform as advertised? Dr. Mark Rosenberg joins Dr. Leigh to break down this disturbing study.

Transgender Patients and Healthcare

A recent study shows that many trans patients actually refused healthcare because they felt safer doing so.A recent study in the annals of emergency medicine found that 21% of transgender patients actually refused emergency care because they felt safer outside of the ER and possibly had negative experiences in the past.Many issues can result from a lack of communication between trans patients and the physicians. It is important that care givers get all information to best treat the patient.It is also important that the emergency care providers make trans patients feel comfortable.The study findings paint a sad picture and will hopefully make us open our minds and provide safe healthcare for ...

Transgender Care in the Emergency Room

A recently published study on special needs of transgender patients is discussed.A recently published study in the annals of emergency medicine looks at the special needs of transgender patients.Author, Dr. Great Bauer joins Dr. Leigh to discuss this study. The results may shock you.While approximately one-third of transgender patients needed emergency care in the previous year, only 71 percent of those with self-reported need indicated they were able to obtain care. In fact many patients defered care until they were desperate and needed to go to the ER.

Best Treatment for Your Diabetes Type

Learn how you can best treat or reverse your Diabetes symptoms.Dr. Howard Mell joins Dr. Leigh to discuss how to best treat Diabetes and alleviate such side effects as nerve damage, heart failure, stroke, erectile dysfunction even coma.All types of Diabetes are treatable. Type 2 Diabetes can actually be reversed.If you or a loved one are diabetic or pre-diabetic then this is a must listen!

Breaking Down Type 1, Type 2 & Gestational Diabetes

Dr. Howard Mell helps break down type 1, type 2 and gestational Diabetes.Diabetes is one of the most rampant diseases in the United States today.Pre-Diabetes is on the rise, to the point where it has almost become the norm in emergency rooms glucose readings.Do you or a loved one suffer from Diabetes or pre-diabetes?Dr. Howard Mell joins the show to discuss type 1, type 2 and gestational diabetes and helps to break it all down.

End of Life Care & Advance Directives: Clearing the Confusion

Dr. Dan Morhaim, author of The Better End helps clear the confusion of end of life care.Do you want to be able to make the choice on how and when you want to die? At the very least, the type of care you will receive at the end of your life.Dr. Dan Morhaim, author of The Better End joins the show to discuss advance directives.Healthcare costs, better communication with your physician and more of the confusion that surrounds end of life care is cleared up.

Advanced Directives: Provide Clear Instructions for Your Family

Having an advanced directive will help you provide clearer guidance to the physicians and family members when your loved ones are unable to express wishes for themselves.Unfortunately, life & death decisions are made in the emergency room every day, and often times there isn't a knowledge of the patients' wants or intent. Having an advanced directive will help you provide clearer guidance to the physicians and family members when your loved ones are unable to express wishes for themselves.New York times recently reported on advanced directive, which can be a sensitive subject.Dr. Dan Morhaim, author of The Better End joins Dr. Leigh to sort through all of the confusion where advance directiv...

Halloween Safety: Costumes, Candy and Clutter, Oh My

Keep your kids safe this Halloween with important and even life saving tips and tricks to make your Halloween a treat.Trick-or-treating and costumes are fun, but can also be extremely dangerous, even life threatening.Costumes can be sight restrictive and may be difficult for drivers to see. It's important that your costumes can be seen while trick-or-treating.Also, make sure all hoses and tools, are put away out of harms way. These and many other life saving solutions are provided.Make sure your kids are safe this Halloween. Dr. Bret Nicks provides important safety tips and tricks to make sure your Hallowen is a treat.

Tylenol Overdoses

Survival Tips in the Wilderness

Lightning: The Real Danger

Domestic Violence - Part 2

Domestic Violence: It Can Happen to Anyone

An approximate 25% of women have been victims of domestic abuse at some point in their lifetime. Could you be one of them?appen

Brain-eating Amoeba: Rare, Deadly - Only a Few Survivors

It sounds like something out of a science fiction horror movie, but these parasites are real and almost uniformly deadly.It sounds like something out of a science fiction horror movie, but these parasites are real and almost uniformly deadly. Although extremely rare, 2 teenage cases have occurred this summer in various parts of the country. We will talk about one girl's miraculous recovery and how you can protect your kids and yourself.

Ovarian Cancer - The Silent Killer

Ovarian cancer is called the silent killer, projected to kill more than 14,000 women this year. Dr. Robin Lacour will discuss what you should know about this terrible disease, including, some encouraging advances.

Fighting the Childohood Obesity Epidemic

The CDC estimates more than one third of children and adolescents are considered overweight or obese. Is your child one of them?Childhood Obesity has become a major epidemic in the US.The CDC estimates more than one third of children and adolescents are considered overweight or obese.Is your child one of them?Emergency Room physican, Dr. Peter Pagnussi talks about this serious issue and some potential solutions.Learn what you can do.

Common Sports-related Injuries in Young Athletes

ER docs treat over one million sports injuries a year in young athletes. Learn how to best protect your young athlete.If you have a child that plays sports, undoubtedly they have had some sort of injury - even if mild.Emergency room physicians treat over a million sports-related injuries a year in young athletes.Sports Medicine expert, Dr. Kevin Waninger joins Dr. Leigh to discuss some of the most common injuries in young athletes, including, concussions, broken bones, serious cuts and more.Learn how your child can help prevent some of these injuries and how to best treat them when they occur.

Your Child Athlete and Concussions: What You Need to Know

Concussions are an issue not only for the NFL but also your child athlete.Concussions are in the news often these days, with the recent NFL settlement, pro sports putting concussion programs in place, etc.But, what about your child athlete? Are they being attended to as carefully as the professional athletes?Sports Medicine expert, Dr. Kevin Waninger joins Dr. Leigh to discuss the dangers associated with concussions, as well as, when is it safe to return to action and are emergency physicians clearing these kids too soon even after a mild concussion? Learn how you can help keep your child safe and make the proper decisions where consussions are concerned.

Back to School Health Checklist

Notebooks and pens aren't the only things your kids need before they head off to school. Learn which health-related items they need as well.Many schools send out a school supply checklist for kids before they had back to school, which includes things like how many notebooks they need, the kind of pencils they should bring, whether or not they need pens, etc. But not often enough do schools send out a health-related checklist. In this segment of ER 101, Dr. Juan Fitz joins Dr. Leigh to discuss all of the things your kids need before they hop on the bus again for one more year of the books.For instance, you should make sure that their medical records are up to date, including things like any a...

Kids Swallowing Magnets: A Growing Problem

Kids putting things in their mouths is a fairly regular occurrence. Unfortunately, it's also a very dangerous occurrence.Does your young child put everything in his or her mouth?Chances are, that's a regular occurrence.Unfortunately, it's also an extremely dangerous occurrence.Magnets are found in many household products... some which you may not even realize. These magnets are small yet powerful, and potentially hazardous. Your child could easily get his or her hands on these and swallow them.This is becoming a very serious problem, as swallowing them could cause holes burned into your child's bowels and many more serious health concerns.Dr. Julie Brown teams up with Dr. Leigh to share why ...

Do You Know the Difference Between Bell's Palsy and Stroke?

Lyme Disease Outbreak is on the Rise

Lyme disease cases are on the rise. What do you need to do to protect yourself?Lyme disease cases are at least 10 times higher than originally thought – with as many as 300,000 cases being reported according to the CDC.If you like to camp or spend time outdoors - if you own a pet, you should be concerned about ticks and tick bites.Dr. Gabe Wilson joins Dr. Leigh to discuss why Lyme disease cases are on the rise and what you should be doing to protect yourself and your family...including the family pet.

Is it Safer to Live in the City?

If you thought it was safer to live in the country compared to the city – think again.If you are considering moving yourself or your family someday soon...you may want to consider moving to a city.Obviously, there is a lot to consider, from travel times, to schools and more, but, safety should be a big factor as well.Believe it or not, it may actually be safer to live in a city.Dr. Sage Myers joins Dr. Leigh to discuss the new study by the Annals of Emergency Medicine, which suggests the country may not be as safe as living in a city.

HPV Vaccination Rates Dropping in Teenage Girls

Why Are More Women Dying of Prescription Painkiller Overdoses?

More and more women are dying from overdose due to prescription painkillers. Could you be at risk?A new report from the CDC shows that a death among women from prescription painkiller overdoses is skyrocketing. Opiate overdose deaths among women spiked five-fold in the last decade, according to an analysis by the CDC. Our physician expert will discuss why this is happening and how you or a loved one can help protect against overdose and learn the signs when help may be needed.

Leaving your Child in a Hot Car = Deathtrap

Every year dozens of children die or are seriously injured from being left in a hot vehicle.Kids and hot cars are a deadly combination.Every year dozens of children across the country die or are seriously injured from heatstroke due t being left in a hot vehicle.There are additional risks for leaving your child alone in a car, especially when temperatures are extreme.Don't be foolish. Learn the risk factors of leaving your child unattended - no matter the age and how to protect them from heatstroke.

Keep Your Family Safe While Traveling

Solid advice to prepare you and your family for safe travels.Summer is a big time for family vacations.You always are seeing news of plane crashes, train de-railments, horrible car accidents and even mishaps on the open seas. But, what can you do to help prevent these potential accidents?Dr. Jacquis joins Dr. Leigh to help provide you some solid tips when traveling with your family. Be prepared the next time you take that family vacation.

Men's Health: HPV, Oral Sex & Neck Cancer

Michael Douglas caused a stir when he claimed throat cancer can be caused by HPV. But can you really get cancer from a virus in this way?Michael Douglas caused a stir when he claimed throat cancer can be caused by HPV. But can you really get cancer from a virus in this way?We've been told for some time now that the Human Papillomavirus (HPV) increases your chances of developing cervical cancer. And now it is coming more to light that HPV can also increase your risk for head, throat and neck cancers.This is an issue, certainly, considering it's estimated that more than 50% of adults have been exposed to HPV at some point in their lives.Special guest, Dr. Vikas Mehta, joins Dr. Leigh to discus...

Fireworks Safety: Don't Let Fun Turn to Tragedy

Fireworks can be fun and magical, especially for children. But don't let your fireworks fun turn into a tragedy this summer.Fireworks are a fun and often integral part of most families' summer plans.Although fireworks can be exciting and magical, especially for children, they are extremely dangerous.This summer don't let your fireworks fun turn into tragedy. Learn the where, who, what and why of fireworks safety from special guest, Dr. Bret Nicks.

Lyme Disease Prevention: Tips to Keep You Safe

What is the best defense against tick bites and Lyme disease? We've got the 411 on tick prevention.This year is slated to be one of the worst for ticks.As summer kicks into high gear, many people will be outdoors... playing in the grass and near woods, camping at campsites, running and riding bike on wooded trails, etc.Unfortunately, these are prime areas for tick bites.Of course, a major concern of getting a tick bite is contracting Lyme disease.It's important to learn what signs to look for. For instance, if you see a bullseye rash, you may have been bitten by a tick.Our expert guest, Dr. Arlo Weltge, discusses ways to best prevent tick bites this year as well as treatment options if you a...

Saving Your Kid from a Trip to the ER

A marble up the nose means a trip to the ER. How can you prevent this and more dangerous situations from happening in the first place?A marble up the nose typically means a trip to the ER. How can you prevent this (and more dangerous situations) from happening in the first place?Pediatric expert, Dr. Chris Amato, weighs in on this issue, which is particularly important given that children make up 25% of all emergency visits per year.So what can you do as a parent to help ensure that your little one doesn't end up in the ER?Like mentioned above, ER doctors see many instances of "foreign objects" in places they shouldn't be (ears, noses). So make sure you're supervising your kids when they're ...

When to Worry: Pediatric Emergency Visits

As a parent, you have certain instincts when it comes to your kid's health. But what are some of the warning signs you might be missing?Kids make up 25% of the 130 million emergency room visits that occur every year. And as a parent, you have certain instincts when it comes to your kid's health. But what are some of the warning signs you might be missing? When should you truly worry, and when should you wait it out?Special guest, Dr. Chris Amato, joins Dr. Leigh to share some important information regarding when it's appropriate (and necessary) to bring your child to the ER. This is especially important for parents with small children who have no real way of conveying feelings of unwell - ot...

Our Nation's Mental Health Crisis

Our nation's mental health system is on the brink of disaster! Is there hope for the future?President Obama recently hosted a Conference on Mental Health at the White House, at which he addressed the looming mental health crisis in our nation.According to the The Annals of Emergency Medicine, emergency departments are being seen as "de facto" psych wards due to the lack of facilities available to help individuals struggling with mental health issues.This is a real problem.Our expert guest, Dr. Mary Fitz-Gerald, joins Dr. Leigh to discuss the "health" of the mental health system in America.

Summer Safety: Hidden Bacterial Dangers

Bacteria and other germs may be lurking at some of your fun Summer hot spots. Learn your potential risks.Picnics, beaches, water parks, pools and hot tubs... What do these all have in common?Answer: Bacteria!There is a real risk for lurking bacteria and other germs at some of your favorite local Summer hot spots.Special guest, Dr. Al Sacchetti, weighs in and shares information about the potential risks and how you can prevent getting sick this Summer.

Drowning Dangers: Stay Safe In and Near the Water

It only takes a short time for someone to drown. Learn how you can stay safe while in and/or near the water.Drowning in the ocean, lakes or pools can become a very real and terrifying reality for some families.It only takes a short time for a person to drown, and sometimes drowning doesn't necessarily "look" like drowning.Our expert guest and emergency doc, Dr. Angelique Campen, will give sound advice on what to watch for to help prevent this tragedy from happening to you or your loved ones.

Ouch! Bug Bites, Stings and Poisonous Plants

Bug bites, bee stings and certain plants like poison ivy can cause extreme irritation and are potentially dangerous.Camping, hiking, and BBQ's are all fun outdoor activities; but with the outdoors and fun in the sun come certain pesky threats.Bug bites, bee stings and poisonous plants such as poison ivy can really put a damper on your good time - especially if you are allergic!Expert of these outdoor dangers, Dr. Peter Paganussi, shares tips on how you and your family members can stay safe this Summer.

Protect Yourself from Sunstroke and Heat Illness

If you or your kids will be spending long periods of time in the sun, then you better know the signs of heat stroke.Outdoor activities are fun - and very much looked forward to, especially after a particularly long winter!But there is a hidden danger lurking every time you or your children exert yourself or spend too much time in the sun.High levels of UV rays due to long periods of sun exposure can cause serious health problems if you don't protect yourself.Special guest, Dr. Charles Pattavina, shares with you the warning signs of heat illness, how to best protect you and your family from sunburn, and the necessary supplies you should have with you while having fun in the sun!

Antibiotics and Cardiac Death

Could azithromycin, a popular antibiotic, be the cause of cardiac death? Learn how to protect yourself.There have been conflicting studies recently about whether or not azithromycin - one of the most commonly prescribed antibiotics - causes cardiac death. Initial studies said it was dangerous. But now a recent article suggests that's not the case in the least. It's no wonder people are confused, not to mention concerned!Our special guest, Dr. Lorraine Metzler, shares some important information about this topic, as well as how you can make sure you and your family members remain safe.

Is Sleeping Pill Abuse on the Rise?

Emergency departments are seeing a rise in cases involving misuse of sleeping pills. Could someone you love be at risk?Is sleeping pill abuse on the rise?A new study states that there has been a significant rise in emergency room visits among sleeping pill users. So, why the increase?In this interview, special guest Dr. David Lee will discuss how sleeping pills work and the dangers that can come along with misuse.If you or a loved one has trouble sleeping or uses prescription or over-the-counter medication, then you need to listen to this show... It just may save a life.

Have You Checked Your Blood Pressure Lately?

Knowing your blood pressure is key to preventing potentially life-threatening health issues.A big risk factor for stroke and/or heart attack is high blood pressure. Do you know your blood pressure numbers? Most people will probably answer no. But that's a huge mistake - even if you consider yourself to be relatively healthy.In fact knowing your blood pressure levels is far more important than knowing your credit score or how much money is in your bank account because it could mean the difference between life and death. Join special guest Dr. Gary Goodman to find out what you can do to keep your blood pressure normal and healthy and prevent serious health issues down the road.

The 411 on Preventing Stroke

How can you prevent a future stroke? Learn important steps to take to protect yourself and your loved ones.The month of May is Stroke Awareness Month; but the information in this interview is crucial all year long.Join us and Dr. Stephen Anderson as we continue our conversation on all things stroke.Learn important risk factors and what you may be able to do to help prevent a future stroke.

Learn Your Stroke Factors

Learn invaluable information about one of the nation's top killers.Stroke is one of our nation's top killers. But is there anything you can do to stop this deadly condition from affecting you and those you love?The answer is YES.For example, it is crucial that you learn the signs and symptoms of stroke. Knowing these signs and risk factors may just save a life - possibly even your own.In this interview with Dr. Stephen Anderson we will discuss how stroke damages the body, as well as what you can do if you or someone you know experiences signs of stroke.

The Cinnamon Challenge is NOT Harmless

There is a scary trend that is sweeping this nation and it must be stopped!In our Medical News of the Week, we're talking about the Cinnamon Challenge.You may have heard of this trend on morning talk shows, or seen examples of it plastered all over YouTube. And while those videos may get some chuckles, this challenge is no laughing matter.In fact, it's downright dangerous.If you are not aware of this silly and literally childish trend that is sweeping our nation, you must listen in. Parents, especially, need to be aware of the dangers and serious medical issues that can and will take place if your child parttakes.

What Military Medicine Has Taught Us for Tragic Events

What have we learned from military doctors that can help us in times of terror and tragedy?Explosions like those that happened in Boston are usually only seen in war zones - like in places such as Afghanistan or Iraq.So... what have we learned from our military doctors that can help save lives here at home? Which methods have already been useful in treating victims, such as those affected in the Boston bombing?We speak to active duty military physician, Col. Robert Gerhardt, who explains how lives can be saved by adopting some wartime medical practices.

Basic First Aid Preparedness

Would you be prepared to come to the aid of a severely injured vicitm if tragedy struck near you?Hopefully, no one ever has to experience something like the recent Boston bombings... but, what if you did?Would you know basic first aid for yourself or others if you happened to be a bystander? What should be your immediate response, given such a situation?Our expert, Dr. Eric Lavonas, walks us through life-saving advice that you and everyone you know should have.Share this interview with friends, family, colleagues, neighbors. It may just save a life!

When Terror Strikes, America's Emergency Response is the Best

America's emergency response system is the best when handling some of our history's most tragic events.Our nation has dealt with some of its worst acts of terror in recent decades.When these acts take place, they are horrific... oftentimes unbelievable.It's becoming more and more evident that these days we all need to be aware and prepared for events like the Boston Marathon bombing.Fortunately, our nation's emergency response system always seems to be ready and at its finest during tragic, dark times.Our guest, Dr. Parveen Parmar, knows this all to well, as she was one of the doctors who tended to victims of the Boston event. Tap into Dr. Parmar's mind as she shares what goes through the mi...

Boston Marathon Bombing: Stories From the ER

Firsthand accounts of this tragic event from a Boston ER doctor.The recent Boston Marathon bombing was one of the most tragic events in U.S. history.When horrible acts of terror occur, there are those who rise to the occasion and help the injured, including our nation's emergency room physicians.By many accounts, Boston's emergency system worked brilliantly and saved many lives.So, what can other cities take away and learn from this event? How could response and treatment be improved?We answer these questions as more with special guest Parveen Parmar, MD, one of the emergency physicians who helped some of the vicitms of Boston. Hear her firsthand account of the events from that historical da...

What ER Doctors Wish You Knew About Child Abuse

Emergency physicians see the victims of child abuse all too often. Learn the warning signs.Emergency doctors see child abuse cases come through their emergency departments all too often.And while you may think your family is immune, abuse of a child is oftentimes not readily or outwardly recognizable.Is there anything YOU can do to help prevent this abuse?Special guest Dr. Chris Amato shares how ER physicians deal with these cases, as well as important warning signs to look out for.

Prevent the Neglect & Abuse of Children

Why would anyone deliberately hurt an innocent child? The emotionally charged topic of child abuse is discussed.In all reality, Child Abuse Prevention Month should be a year-long event.The fact that anyone could deliberately hurt a child is almost unspeakable.It's a difficult topic, but one that needs attention. Special guest Adam Rosenberg shares valuable information including signs to look for and how you can try and prevent this abuse - whether its in your own family, or a family you know.If you have been in an abusive relationship or know someone who is at risk, please share this very important show.

Compound Fractures & Severe Sports Injuries

Our expert discuss tragic sports injuries and if they can be prevented.Horrific sports injuries, like Kevin Ware and Joe Theisman, will be burned into the minds of those who witnessed it forever.Compound fractures, where bones break in several areas are tragic, but are they just freak accidents or can they be prevented?Find out why this happens, who is at risk and if anything can be done.

Severe Facial Lacerations & Other Injuries

Prevention and treatment of facial lacerations, bruises and bone fractures.April is Facial Protection Month.Whether you play sports or not, you are always potentially at risk for lacerations, bruises or fractures of the face.Find out tricks to help prevent potential injuries to your face that could leave scars or worse.

Smartphone Apps That Can Save Your Life

Medical apps are popping up everywhere, but can they save a life?Medical and health apps are becoming more popluar. From testing your blood to apps for doctors.Should we rely on these apps for our medical advice?Just like any good health advocate, research is beneficial to learning what to use and not to use. Information is the best medicine afterall.Our expert helps us learn what to be on the lookout for when it comes to these apps.

Prevention & Treatment of Falls in the Elderly

Learn the leading cause of falls in the elderly and what we can do to help prevent falls.Falls are a common cause of injury in the elderly.There are many things that can be done to help prevent falling and serious injury, including staying active and fall proofing the home.If you have an elderly parent or are a caregiver, you must listen for some great advice.

Caregivers and ER Preparedness

Are you a caregiver? If so, then learn how to be best prepared if an ER visit is necessary.As a caregiver, it is your responsibility to look after the health and well-being of an elderly parent or loved one.Learn when is the right time to take them to the ER and how you can be best prepared if/when that time is needed.

Teens & Distracted Driving

Distracted driving deaths are becoming more and more common everyday, especially in teen drivers. Learn what needs to be done.Nowadays people are busier than ever and constant distractions are everywhere!With smartphones, tablets and other devices people are constantly tapped into texts, emails, social media and more. It shouldn't have to be said that these tasks should not be dealt with while behind the wheel of a car, but sadly they are. Distracted driving injuries and fatalities are on the rise. Learn why we as a society need to reduce this growing epidemic.

Real Talk About Underage Drinking

Real talk about a real problem - underage drinking.Young people often don't always make the best decisions, especially when it comes to drinking underage.There are many opinions on how to help curtail this problem, but the real solution as in many cases is communicating with your child.Whether it be spring break, school dances and parties, this conversation is a must listen for all parents!

Should Sugary Drinks be Banned?

Sugary drinks are not good for us, but should they be banned?New York recently attempted to ban sugary drinks and other cities are also considering proposing the same.Nowadays, supersizing these sugary drinks are helping cause health issues and deterioration in humans. There are addicitive qualities which has caused major concern.These drinks are not good for us, but should they be banned?