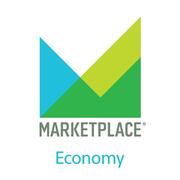 Consumer spending: what we say vs. what we do

Spending is weak but income and consumer confidence are high.

Weekly Wrap: 'Confident but careful' and Snapchat

The week that was in business and the economy.

Anti-Bloomberg ad signals new political trend

You don't have to be a candidate to be the target of an attack ad.

Micro-unit apartments: Tiny and booming

Cities experiment to accommodate the glut of singles and childless couples.

How 'American' is your city?

Someone used data to come up with an answer.

Summer interns as art installation

An ad agency displays its Instagram-chosen interns like art.

Why you've been getting bonuses, not raises, lately

Companies are handing out bonuses, not raises, and that could be bad for you.

Immigrants closing gap on homeownership

Immigrants fared better on homeownership than the native-born in the recession.

Survey says: People don't trust pollsters anymore

As the way we use our phones changes, pollsters get left behind.

Nashville tries to boost civic pride with an investment fund

Having a single share is like buying stock in all of Nashville's public companies.

So if millennials aren't using cash, who is?

People living in rural areas, for one. Seniors, too.

Here's why the durable goods number is soaring

Today's great durable goods number doesn't necessarily mean that all is well.

The credit card delinquency rate is at a 7-year low

Rates are actually "considerably lower" than before the recession hit.

Why Americans are less satisfied with their cars

Though car sales are up, people's satisfaction with their cars is at a low.

How the sharing industry gets insurance

Getting insurance coverage can be a challenge for sharing companies.

What happens when Miley Cyrus blesses your cause

My Friend's Place raised a lot of money in one day, but experts say "don't get used to it."

Inversions can hit small investors with a big tax bill

When companies move abroad, some shareholders must pay for a big capital gain.

A tale of two Fergusons

Marketplace's Noel King and Lindsay Foster Thomas recap their trip to Ferguson, Missouri and tell us about their experience.

This was the lightest trading day of the year so far

Just 2 and a quarter billion shares changed hands.

Why Europe loves Yellen's moves

The Fed is likely to stay the course, and other central banks are fine with that.

Shocker: Rent is very, very high

A new study from Zillow pegs median rent at $1,18 per month nationwide.

School transportation cuts still affect families

Some districts that cut bus service during the recession haven't brought it back.

Got a tax credit you can't use? You can sell it

The market for state tax credits is growing. They can even be traded online.

More housing starts don't mean more first-time buyers

What's driving the increase in housing start? Not first-time home buyers.

More housing starts don't mean more first-time buyers

What's driving the increase in housing start? Not first-time home buyers.

Equipping police with cameras is not so simple

All that data is difficult and expensive to manage.

Behind the indicators: Job quality vs. job quantity

Many indicators regarding job quality are improving slowly — or not at all.

Where all those charges on your phone bill come from

A bunch of them are taxes - and a bunch are extra fees that just look like taxes.

Owners of franchises may get more control

California may make it harder for companies to break with franchise owners.

US housing recovery still uneven

The standard playbook for an economic recovery often means you get the housing market going again. Anjili Raval from FT says we're not quite there yet.

Weekly Wrap

Kai discusses the week that was.

Deciding when to send in a SWAT team

Since the 16s, more local police departments have added their own SWAT team.

End of the reel for old-school movie film?

Digital projection is a tough sell to arthouses and discount theaters.

Sales tax holidays: A lot of hype for a little saving

They're bad for budgets, but Americans love our state sales tax holidays.

Why isn't the American consumer spending?

Retail sales stalled last month. They're at their weakest reading since January.

Yes, the icebucketchallenge is raising money

The national ALS association says that social media campaign? It's working.

Fixing an aging infrastructure can cost billions

Crises like the water-main break at UCLA expose faults in city infrastructure.

Photographing the wage gap over time

Jim Goldberg compares two economic classes through his collection of photographs.

Getting my Fortune read

How an article from 148 on business and ethics is timely, and somehow prescient.

Big banks fail their financial checkup

Is it too late to regulate 'too big to fail' banks?

Local mismanagement, dry conditions causing a global freshwater crisis

The drought is impacting more than just water.

Weekend Brunch: 'Too big to fail'

Joe Weisenthal from Business Insider and NY Mag's Jessica Pressler discuss the economic issues out there. Plus, it's the weekend...

Why Are More People Joining Credit Unions?

Credit unions have seen a spike in membership since 211.

Luring talent with more than just a basketball

The NCAA has voted to give schools with the biggest sports programs more leeway.

Corporate earnings: up. Hiring: not so much.

Corporate America shows profit growth, but global troubles cloud the future.

Wall Street tobacco deals left states in billions of debt

Politicians wanted upfront cash from a victory over Big Tobacco, and bankers obliged.

President Obama is about 5 hours behind schedule

The Washington Post added up how late he's been through 214.

Why, for many, the price of homes is too damn high

One third of counties are less affordable now than they have been in 14 years.

Can a rebuilt Gaza build an economy?

Repairing the damage will cost billions. But Gaza still won't have an economy.

Banks' 'living wills' aren't looking so good

Banks still don't have realistic plans for an "orderly failure."

Wasn't the US going to start using the metric system?

John Bemelmans Marciano says the U.S has basically gone metric, if not officially.

States raise transportation taxes after federal cuts

We look at how states are looking at upping taxes to fill the holes in our roads.

In Portugal, a 'bad bank' saves the day

Portugal uses a good bank/bad bank strategy to rescue Banco Espirito Santo.

'quotMini'quot muni bonds — double your money, help your city

Denver hopes to attract a whole different class of bond buyers.

Weekly Wrap: Jobs Friday

The week that was.

More jobs, but wages stay flat

More Americans are working, but average wages aren't keeping up with inflation.

As housing recovers, a shortage of skilled workers

During the housing downturn, construction workers moved to other industries.

Meet the baseball player who invented the high five

Mike Jacobs on Grantland's short documentary, " for : The High Five".

Thanks for the economy, Boomers

Blaming the economy on a whole generation, with Chris Farrell.

Women, divorce, and long-term finances

Higher divorce rates can lead to money woes for older women.

What the time of day says about your earnings report

We look at the reasons some companies report earnings when they do.

Our big fat American refrigerators

American refrigerators are bigger, cost more and they're making us fat.

Gag rules: illegal, but alive and well

Nancy Koehn of Harvard Business School on the NLRA.

Detroit turns off taps of delinquent residents, mainly

Residents say they get less opportunity to negotiate when water shut-off looms.

Housing and Urban Development gets a new head

Former mayor Julian Castro faces challenge with budget-minded Congress.

Secretary of Agriculture Tom Vilsack on rural America

On the Farm Bill, infrastructure and chemicals.

Booming markets haven't translated to big profits on Wall Street

Lean days for Wall Street workers?

Have red light cameras reached the end of the road?

Has the automated red light camera system failed to live up to its promise?

No deluge of campaign cash after limits end

Lobbyists are among the small number of donors affected by the decision.

Some bond insurers oppose Detroit's bankruptcy plan

Companies that insured Detroit's debt also made other bad bets.

Why it's so difficult to break the glass ceiling

New study shows women and minority leaders are discouraged from hiring diversity.

'Economic patriotism': Rhetorical, not economic, policy

Politicians love to say it, but what does it actually mean?

Little banks swing (and miss) at the big guys

People hate big banks, but small banks are struggling to win them over.

High cotton and southern language

Finding economic history in Southern expressions.

Inflation: A 'sweet spot' for consumer prices

The latest inflation numbers show prices are not too hot and not too cold.

Turning a new leaf is elusive in tobacco-built South

Mullins, South Carolina is a small town with a big past and a long memory.

Jobs, like water, always seem to run downhill

A cautionary tale about the end game of offshoring.

Other cities feel sting of Detroit bankruptcy

If one city doesn't pay up in full, does bond money dry up for everybody else?

Long-term unemployed suffer shaky re-employment

The difficulty of adjusting to a new job after a long time out of the workforce.

Humans make a house for sale feel more like home

Straight out of "Arrested Development": Moving in real people helps homes sell.

Summer fun for future Fed chiefs? Maybe.

At Fed camp, kids play games about personal finance and build economic knowledge.

Republicans have a birthday card for Dodd-Frank

A look at the progress of the Dodd-Frank Act four years in.

SIB spells a way for financiers to do social good

SIB's, or social impact bonds, let investors do good and make money

Weekly Wrap: Duck hunting and the Fed

John Carney from the Wall Street Journal and Nela Richardson from Redfin

'quotBad'quot housing numbers might reflect good news

Or maybe a chilly spring in North Carolina. Experts are still puzzling it out.

Don't blame millennials. Blame the middle-aged!

Young Americans are buying houses at the same rate as they did in the 1's.

California farms pumping water to make up for drought

Farmers face stark cutbacks in irrigation water but are pumping their own

Pardon my (economic) language

Here's a new economic indicator for you: The frequency of CEO profanity.

Dallas Fed Chair: Time to lose monetary 'quotbeer goggles'quot

Chairman Richard W. Fisher says the nation's monetary policy needs to sober up.

Bank of America could shell out as much as $1 billion

A look at how much Bank of America has set aside for mortgage settlements.

If California were divided into six states...

In which direct democracy shoots itself in the foot.

'Stopgap' government frustrates feds and businesses

Governing by crisis makes the federal government wasteful and inefficient.

Highway spending slowed by gridlock in Congress

Some states are already moving forward with their own infrastructure funding.

When is joining a bull market asking for trouble?

People who sat out the years-long bull market are joining in. Is that a bad sign?

What brings people to cities with unhappy residents?

A study suggests residents of Rust Belt cities tend to say they aren't happy.

The U.S. Highway Trust Fund is running low on cash

What happens to our roads and bridges?

Weekly Wrap: The most interesting man at the Fed

Another European debt crisis and dueling speakers at the Federal Reserve.

A Venezuelan airport is charging for air. Yes, air.

The international airport in Caracas, Venezuela, is now charging for air.

7-11-14 Mid-day Update - Making money off Instagram

Interest rates. How brands hook up with social media personalities.

Wells Fargo, other big banks could see lower profits

Wells Fargo has 17 quarters of positive earnings, but that might change on Friday.

The dangers of temp work

Why temp workers could be at greater risk for injury.

U.S. companies shell out more for business travel

As a sign of confidence in the economy, businesses are spending more on travel.

Older workers struggle for cred in new economy

Workers over 55 are less likely to be laid off but more likely to stay unemployed.

Economy is booming... for now

Marketplace host Kai Ryssdal talks to New York Times's Neil Irwin about his recent piece "Welcome to the Everything Boom, or Maybe the Everything Bubble."

Why Americans spend less of their budgets on food

Food prices are rising, but Americans still spend less of their disposable income on food than people in other countries.

Failing deals: a trend, or temporary?

The repo market under strain

Congress could hit dead end with highway funding

The Highway Trust Fund could be slashed in August, unless Congress acts soon.

Big Ideas: Jeremy Rifkin and the internet of everything

7-4-14 Mid-day Update - European banks leery of Bitcoin

Bitcoin in the EU. Gas prices and mass transit. And, food waste in India.

President Obama's job in 1 words

Can you answer the question that stumped CEOs, corporate heads and the President?

Bank risk-taking 'unfinished piece of business': Obama

The president says work remains to "re-balance the economy sensibly".

Finding a job isn't just a young person's problem

Workers over 55 are finding difficulty returning to the work force.

Homeowners brace for another foreclosure wave

Interest rates cut in the housing crisis will start to rise again this year.

Meet the other undocumented immigrants

-4 percent of undocumented immigrants in the U.S. entered the country legally.

What does the Fed chair worry about? Slack

Janet Yellen is concerned about the lack of jobs for un-and-underemployed workers.

Why don't we count all the unemployed?

What does it mean to be "actively" looking for work?

As banks prepare for end of draw, consumers should too

HELOCs are coming due in the next two years - and the economy should take heed.

The economics behind a celebrity's book

Sales of "Hard Choices" slipped significantly after its first week on sale.

More workers get crammed into less space

Businesses have added back jobs since the recession, but not office space.

When the 'quotsharing economy'quot doesn't play fair

The sharing economy maintains some of the same problems as traditional businesses.