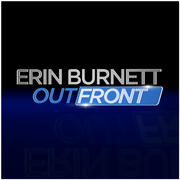 China: Satellite images may show missing Malaysia Airlines Flight 370

A Chinese satellite looking into the disappearance of Flight 370 "observed a suspected crash area at sea," near the normal flight path, a Chinese agency says. Erin Burnett has more tonight.

Official: missing Malaysia plane was way off course

According to a Malaysian air force official, the Flight 370 was way off course when it disappeared. It's forced authorities to shift the focus of their search. They're now looking at areas hundreds of miles from the original flight path.

FBI to run thumbprints of two passengers

Lead after lead has failed to pan out and there still is no trace of a Malaysia Airlines jet that vanished three days ago. Erin Burnett has more tonight.

Kremlin signals support for Crimea vote to split from Ukraine

A day after his call with President Obama, the Russian president tightens his grip on Crimea. Erin Burnett has more OutFront.

President Obama speaks with Putin for one hour

U.S. President Barack Obama and Russian President Vladimir Putin talked for an hour about the Ukraine crisis, White House says. Erin Burnett has more OutFront.

Intelligence questions over Russian invasion

Was U.S. intelligence caught off guard by the crisis in Ukraine? Serious new questions today about when the U.S. knew about a Russian invasion..Erin Burnett has the latest OutFront.

Putin keeps military action on the table in Ukraine

"We believe that the Ukrainian people should be able to decide their own future," President Obama says. Erin Burnett has the latest OutFront.

Pres. Obama meeting with top aides on Ukraine

A "military storm" - that's what Ukraine says Russia is threatening. President Obama's taking a long hard look at sanctions. But can anything stop Putin? Erin Burnett has the latest.

Obama: Russian troops worry U.S.

The United States is "deeply concerned" by reports of Russian military movements in Ukraine, President Obama says. Erin Burnett has the latest tonight.

Pres. Obama announces 'My Brother's Keeper' initiative to help young minority men

President Barack Obama spoke Thursday at the White House, where he announced "My Brother's Keeper" -- a new initiative to help young men and boys of color succeed.

Arizona Gov. Jan Brewer vetoes controversial 'anti-gay' bill

Gov. Jan Brewer axed a bill that would have allowed businesses that assert religious beliefs to deny service to gay and lesbian customers.

Brother on Ted Nugent: "He crossed the line"

The interview that's got a lot of people talking. Ted Nugent told Erin Burnett he's a changed man. But even his own brother doesn't believe him. He's OutFront tonight.

Ted Nugent: "I'm stopping calling people names"

Ted Nugent backed out of an interview with Erin Burnett last week. But tonight he's OutFront! Burnett asks him why he called the President a "sub-human mongrel."

Arizona lawmakers pass controversial anti-gay bill

Arizona's Legislature has passed a bill that would allow business owners, as long as they assert their religious beliefs, to deny service to gay and lesbian customers. Erin Burnett has the latest.

Official: new shoe bomb threat tied to al qaeda

Airports and airlines around the world on high alert. U.S. officials have linked a credible shoe bomb threat to al Qaeda. Erin Burnett has the latest.

Possible truce in Ukraine after clashes

Ukraine's president declared a truce, as well as the start of negotiations aimed at not only preventing further bloodshed but forging a lasting peace.

At least 21 die in Ukraine clashes

Ominous warnings were issued by Kiev officials to protesters, who have been demonstrating since Ukraine's President nixed a trade deal with the EU and turned to Russia. Erin Burnett has the latest.

Syrian town left scarred by opposition group ISIS' brutal rule

Videos obtained by Syrian opposition activists show interrogations and executions of six men, not by the Assad regime, but by members of the Islamic State in Iraq and Syria, known as ISIS.

Is there a war on the 1%?

A war on the one percent? The man who compared the experience of wealthy Americans to a deadly Nazi campaign...is at it again. What he's saying now in defense of billionaires.

Massive storm leaves at least 16 dead

Every state but one with snow tonight. The catastrophic winter storm wreaking havoc .Now blamed for at least 16 people deaths, including a pregnant woman, killed by a snow plow.

100+ million affected by 'catastrophic' storm

Ice is collecting in the Southeast and could accumulate to what the National Weather Service calls "potentially catastrophic" levels. Erin Burnett has the latest.

Massive witch hunt for chris christie?

The New Jersey State Police said Gov. Chris Christie's helicopter did not fly over the George Washington Bridge or Fort Lee during the controversial lane closures last September. Erin Burnett has more OutFront.

U.S. citizen abroad may be targeted

According to reports, the Obama administration is wrestling with whether to kill a U.S. citizen, who is a suspected member of al Qaeda with a drone strike. Erin Burnett has the latest tonight.

Pay-to-Play ambassadors? Nominee to Argentina never been to country

Pay to play ambassadors? The President's nominee for Ambassador to Argentina. He's a big donor -- but has he ever even been to Argentina? Erin Burnett has more.

TSA bans carry-on liquids on Russia-bound flights

The TSA is now mandating no liquids, gels, aerosols and powders of any size permitted on flights between U.S. & Russia. Erin Burnett has more OutFront.

Four arrested in connection with drugs found in Hoffman's apartment

New York police have arrested four people thought to be connected to the drugs found in Philip Seymour Hoffman's apartment , an official told CNN. Erin Burnett has more tonight.

U.S. Official: "Specific Threats" targeting Olympics

The U.S. is tracking the threats and racing against time to stop any terrorist attacks in Sochi. Erin Burnett has more OutFront.

Chris Christie answering questions about bridge scandal

For the first time since e-mails linked his office to the decision to close lanes to the George Washington Bridge, N.J. Gov. Chris Christie will take questions from residents. Erin Burnett has more.

Ex-Official: Chris Christie knew about bridge lane closures

A former top appointee of Chris Christie says there is evidence contradicting what the N.J. governor has said publicly about the George Washington Bridge traffic lane closures. Erin Burnett has the latest.

Amanda Knox convicted of murder again

Guilty, in a shocking verdict, an Italian appeals court has convicted Amanda Knox of murder. We'll go live to Florence for the latest. A big question tonight - will the U.S. extradite Knox to Italy ?

Abandoned cars litter Southern roads

Atlanta boasts that it's a world-class city - home to the world's busiest airport, the Braves, the CDC, CNN and the Weather Channel. So how did this happen?

Police: Maryland mall shooter expressed "unhappiness" with life

A journal found at Darion Aguilar's home may explain why the 19-year-old killed two people at a mall in Maryland before turning the shotgun on himself. Don Lemon has more tonight.

Is the GOP playing the woman card?

The highest ranking woman in the GOP is preparing to deliver the Republican response to the State of the Union address. Will it work to lure more women to the party?

Privacy Review Board: NSA phone records program illegal

The National Security Agency program that collects data on nearly every U.S. phone call isn't legal, a privacy review board said in a newly released report. Don Lemon has more tonight.

White House: President Obama's position on pot has not changed

The White House says President Obama's marijuana policy hasn't changed, despite his assertion in an interview this week the drug is no more dangerous than alcohol. Don Lemon has more tonight.

Frigid weather hits East

Half the nation will be in the icebox this week, with a snow storm expected from the Mid-Atlantic to Boston. CNN's Don Lemon has the latest tonight.

Kenneth Bae urges U.S. to help secure his release in North Korea

Kenneth Bae, a U.S. citizen being held in N. Korea, said he had committed a "serious crime" against North Korea, and that the nation does "not abuse human rights." We have the latest tonight.

Student allegedly opens fire in Philadelphia high school gym

A student pulled a handgun Friday afternoon inside a Philadelphia high school gymnasium, firing and hitting two students, police said. CNN's Don Lemon has more tonight.

3 Shootings in 3 Days: Is America too angry?

3 shootings in 3 days. A movie theater, middle school and grocery store -- places we go every day. What is happening in America? CNN's Don Lemon has more tonight.

Christie tries to move past bridge scandal

Gov. Chris Christie tries to move past a controversy over alleged political retribution as he delivers New Jersey's State of the State address.

Feds investigate Christie's use of Sandy relief funds

CNN has learned that Christie is being investigated for using Superstorm Sandy relief funds to produce tourism ads starring him and his family. Don Lemon has the latest tonight.

Documents released in Christie bridge scandal

CNN is reviewing a large number of documents released Friday in an investigation of advisers to Gov. Chris Christie who choked off bridge lanes as apparent political retribution.

Christie drops swagger amid heat of scandal

N.J. Gov. Chris Christie says he is "stunned by the abject stupidity" involved with last September's lane closures, traffic backups in Fort Lee. Don Lemon has the latest.

Pressure grows for Congress to pass unemployment benefits

The Senate voted to move forward on bill that would extend jobless benefits for 1.3 million Americans. The bill's fate in the House could come down to how to pay for it.

Historic freeze brings rare danger warning

It's so cold, even polar bears and penguins were being kept indoors Monday. CNN's Don Lemon has the latest.

Think it's cold now? 140M in U.S. will shiver at 0 degrees -- or lower

The cold and wind are expected to lower wind chill temperatures to less than 10 degrees over mid-Atlantic states. CNN's Don Lemon has the latest.

Wintry weather strikes Midwest, Northeast

The storm is forecast to bring blizzard conditions to Long Island and Cape Cod today. Some areas will get a foot of snow. More than 1,400 flights have been canceled. We have the latest.

New Year's Eve celebrations around the globe

New Year's Eve. The world ushers in 2014. We'll take you to parties around the world.

A&E lifts "Duck Dynasty" suspension

A&E announced it is lifting its suspension of Duck Dynasty patriarch Phil Robertson. CNN's Don Lemon has the latest tonight.

Terror attacks raise concers about Olympic security

Two deadly suicide bombings in southern Russia are stoking fears of a terrorist attack on the Winter Olympic Games in Sochi -- which are just six weeks away. At least 31 people were killed in the two blasts in the city of Volgograd -- located just 400 miles northeast of Sochi.

Captured American begs Pres. Obama for help

Captured American Warren Weinstein looks tired and pale and speaks in steady monotone in pleading for his freedom to President Obama. We have more tonight.

White house extends Obamacare deadline... again

The deadline for signing up for Obamacare has been effectively extended by another day, the Obama administration said Monday. Don Lemon has more tonight.

Obama: "We screwed up" the health care rollout

"2014 needs to be a year of action," President Obama says about the economy at his last press conference of 2013. Jake Tapper has more OutFront tonight.

'Duck Dynasty' fans outraged over Robertson suspension for gay remarks

Backlash grows over the suspension of "Duck Dynasty" star for remarks about gays. Fans are calling for an end to the suspension. Did A&E make the right call?

Indian Diplomat strip-searched

Was it really necessary to arrest and strip search an Indian diplomat? Secretary of state John Kerry weighs in on what has become an international incident. We have the latest.

U.S. arrest, strip-searched Indian diplomat

An Indian diplomat arrested and strip-searched in New York. India is outraged and plans on retaliating. Don Lemon has the latest.

Budget deal divides Republican party

Things look tight in the Senate for a bipartisan budget proposal that aims to avert another government shutdown and relax sweeping forced spending cuts. We have the latest tonight.

Three wound in Colorado shooting

A shooting at a Colorado high school leaves several students injured and the shooter dead of a self-inflicted wound. We have the latest.

House passes budget deal

The House voted 332 to 94 to pass the bipartisan budget deal. It brings us one step closer to avoiding a government shutdown and a rare break from Washington gridlock. But plenty of Democrats and Republicans still have some hangups about the bill as it heads to the Senate.

Rep. Paul Ryan: We have the votes to pass the budget deal

Some conservative groups are urging Republicans to kill the bipartisan budget deal. Jake Tapper talks to one of its architects, Congressman Paul Ryan.

Agreement aimed at averting another shutdown

Bipartisan plan, if approved by Congress, would set federal spending levels and eliminate arbitrary forced spending cuts scheduled to hit in mid-January.

Mandela memorial presents security challenges for world leaders

World leaders and thousands are set to gather in South Africa to pay respects to Nelson Mandela. But, are they ready? Tonight, security concerns ahead of Mandela memorial.

Nelson Mandela dies at 95

Nelson Mandela, a revered statesman who emerged from prison after 27 years to lead South Africa out of its dark days of apartheid, has died. He was 95.

Stocks soar after jobs report

The Dow jumps on a blockbuster jobs report. CNN's Jake Tapper has more tonight.

Calls for help inside Sandy Hook

The 911 calls during the Newtown school shootings reveal composed witnesses, including a custodian who acted as the eyes and ears of the police dispatcher.

Union rep.: Engineer "nodding off" before crash

The engineer of the train that derailed in the Bronx - killing four people - told investigators at the scene he was "in a daze" before the crash. We have the latest #OutFront tonight.

NTSB: Train going 82 MPH in 30 MPH zone

A New York commuter train was going 82 miles-per-hour when it rounded a 30-mile-per-hour turn and derailed on Sunday. Four people were killed and at least 67 were injured, but the NTSB says it is still trying to determine if the crash was caused by human error or equipment failure.

Storm causes travel delays

It's caused dozens of wrecks and disrupted more than 6,000 flights. Now, a massive storm may ground the balloons in Macy's Thanksgiving Day Parade. Erin Burnett has the latest tonight.

Rain and snow create travel nightmare

It's left a mess in the West. Now, a big storm is soaking the South and may ice roads in the Northeast - just in time for Thanksgiving. Erin Burnett will have the latest weather details.

Deadly storm moves east, threatens holiday travel

A deadly storm threatening to derail holiday plans for millions of Americans as the nation starts the busiest travel week of the year.

Honoring President John F. Kennedy

The nation paused today to remember one of its darkest days, 50 years to the day since the assassination of President John F. Kennedy

Obama supports Senate's nuclear option to end some filibusters

'Nuclear option' OK'd: Under the old rules it took 60 votes to break a filibuster. But now, the Democratic-controlled Senate can end most filibusters with 51 votes. Erin Burnett has more tonight.

Poll: Obama approval rating drops to new lows

It's becoming a daily story: another national poll, another all-time low for Pres. Barack Obama when it comes to his approval rating. Erin Burnett has more tonight.

Is President Obama losing his base?

Democrats in Congress putting their votes where their anger is. More than three dozen voted with Republicans on a measure to permanently reinstate healthcare plans canceled due to Obamacare.

President Obama admits health care failure, promises a "fix"

President Obama is trying to resolve his broken promise that if you like your healthcare plan, you can keep it. Millions of Americans are receiving cancellation notices as a result of changes from Obamacare. But under enormous pressure, even from within his own party the President offered up a fix.

George Zimmerman arrested for assault

George Zimmerman was arrested on domestic violence charges after he allegedly pointed a shotgun at his girlfriend.

Obamacare enrollment numbers misses target

The Obamacare enrollment numbers are in. 106,185 people enrolled in Obamacare during it's first month. Only 25% of them through healthcare.gov.

Former President Bill Clinton takes on President Obama's Obamacare promise

Former President Bill Clinton takes on President Barack Obama's promise about Americans keeping their health plans under Obamacare

Scenes of devastation and some relief after Typhoon Haiyan

Days after Typhoon Haiyan, stunned survivors walk Tacloban's streets, scavenging for anything to sustain them. Erin Burnett reports.

Health Secretary says no fix for people who lost health plan

Health and Human Services Secretary Kathleen Sebelius says there's no plan to help people who lost their healthcare and now face higher healthcare costs.

President Obama apologizes for Obamacare problems

President Obama apologizes to Americans who lost health coverage because of Obamacare.

President defends Obamacare

The president again defending his signature health care law in Texas -- the heart of Republican country..

FBI: LAX shooter wanted to kill TSA officers

Authorities are piecing together details about Friday's airport shooting - including a warning from the suspect's family that may have come moments too late.

Chaos, terror unfold inside LAX Terminal 3: 'Gun! Everybody get down'

Breaking News: Murder at LAX -- a shooter kills a TSA agent and wounds three others at one of the country's busiest airports.

Attorney: NSA Leaker Edward Snowden has website job in Russia

Snowden to start job Friday with major Russian website, one of his lawyers says. Is he still a threat to American intelligence? Erin Burnett has more OutFront.

Kathleen Sebelius: "I apologize" for Obamacare website

HHS Secretary Kathleen Sebelius' apologizes for the Obamacare website -- which was down as she testified. Erin Burnett reports.

Obama administration warned about health care website

The Obama administration was warned in September that HealthCare.gov would not be fully functional, according to a confidential report. Erin Burnett reports.

What did Obama know about NSA spying?

What did Obama know about the NSA spying program? When did he learn about it? Erin Burnett reports.

Previously sealed documents released in JonBenet Ramsey case

Newly-released court documents in the JonBenet Ramsey case show a grand jury, back in 1999, found enough evidence to indict John and Patsy Ramsey. The grand jury sought charges of child abuse resulting in the death of their 6-year-old daughter and accessory to a crime including first degree murder.

Teacher allegedly beaten, killed by her own student

Blood was found in the school and the beloved teacher's body in nearby woods. Authorities say video surveillance links Philip Chism to the slaying.

What is Obamacare's real price tag?

The White House continues to defend the rocky rollout of healthcare.gov. But what is Obamacare's true price tag? Erin Burnett reports.

Obama defends healthcare.gov fiasco

The president says no one is more frustrated by the problems with HealthCare.gov than he is. "There's no excuse for the problems," Obama said. Erin Burnett has more OutFront.

Critics call for Kathleen Sebelius to resign over obamacare meltdown

Kathleen Sebelius continues to slammed by critics over the rocky rollout of the Obamacare enrollment website. Erin Burnett reports.

Ted Cruz aide: Senator won't rule out another shutdown

An aide to Texas Senator Ted Cruz tells CNN the Republican won't rule out another shutdown. Erin Burnett has the latest.

Congress approves bill to end shutdown

House and Senate votes to pay a few months of bills came 16 days into a partial government shutdown and shortly before U.S. borrowing authority was to expire.

Despite GOP disarray, House to vote on shutdown plan

As time runs short, Republican leaders appear unable to come up with a plan their House members will accept. Erin Burnett reports.

Reid: 'Tremendous progress' made

Harry Reid said after meeting with his Republican counterpart that a deal is closer to end the partial shutdown and avoid a U.S. default. Erin Burnett has the latest.

White House has concerns with GOP proposal

House GOP proposal emerges on debt ceiling, but sources tell CNN that the plan would not end the shutdown. Erin Burnett has the latest.

House Republicans hold 'very useful' meeting with Obama

The White House describes the meeting with GOP House members as "good". House Republican says there will be discussions on both sides. Erin Burnett reports.

Dem: Obama open to 6 week debt deal

A Democratic lawmaker who left a private meeting at the White House tells CNN that the president signaled more "give" on the idea of a temporary 6 week deal.

Source: Short-term debt ceiling deal may be solution

Government Shutdown Day 8: Pres. Obama says he won't negotiate with Republicans if their only strategy is to win all they want or shut down the government.

Democrats dare GOP to vote to end the shutdown

The gov't is partly shut down, and in 10 days the U.S. will default on its debt - a much bigger deal, experts say. Unless Boehner or Obama budges.

Government shutdown: Is there an endgame?

Government Shutdown Day 4: Speaker John Boehner says this isn't "some damn game" but whatever it is, has President Obama already won?

Capitol shooting halts debate on government shutdown

A high-speed car chase near the Capitol ends with a deadly shooting and halts debates over government shutdown. Erin Burnett has the latest.

No end in sight to government shutdown after White House meeting

At a meeting between congressional leaders and Pres. Obama on the shutdown -- both sides emerge no closer to a deal to halt the government's budget stalemate.

Government shutdown less than 1 hour away

It's 11pm in Washington -- less than one hour from now, the U.S. government is set to shut down. Erin Burnett reports.

Latest House bid fails as bitter back-and-forth over shutdown rages

Proposals to fund programs piecemeal fails in House. Lawmakers continue to talk over each other; Obama weighs in on Day One of shutdown. Erin Burnett reports.

Pres. Obama's historic call with Iran

President Obama reveals some big breaking news. For the first time in more than 3 decades, the leaders of the United States and Iran speak.

Kerry: Iran has changed its tone

It's been more than 30 years since high-level officials from the United States and Iran sat down together to talk face-to-face. That drought ended Thursday.

Sen. Ted Cruz ends 21-hour speech, then votes with Dems

He spent 21 hours railing against funding Obamacare. Then Ted Cruz joined the other 99 senators to move forward on a spending plan likely to do just that.

Was Obama snubbed by Iranian president Hassan Rouhani?

They're both at the U.N., but will they talk? If they do, President Obama and Iranian President Hassan Rouhani could change years of diplomatic animosity. Erin Burnett has the latest tonight.

Kenyan security forces continue to sweep building

Terrorists slaughtering more than 60 people at a popular mall overseas. Nearly 200 others are wounded, including Americans. Erin Burnett talks to a woman who was inside the mall during the siege.

House vote moves U.S. closer to shutdown

With one vote, the Republican-led House launched the latest spending battle in Congress -- one that could bring a government shutdown in less than two weeks.

11 Days to government shutdown

Experts agree: A shutdown on October 1 would be bad. But the House soon will vote on a funding bill unlikely to pass the Senate. Erin Burnett reports.

Stocks surge on Fed announcement

Stocks surged after t.he federal reserve announced it would not stop the flow of easy money that's been keeping interest rates at rock bottom levels.

Navy Yard gunman's red flags overlooked prior to D.C. massacre

Aaron Alexis' overall mindset, including a history of psychological issues, came into sharper focus a day after his deadly Navy Yard shooting rampage. Erin Burnett has the latest OutFront.

12 victims slain in Navy Yard shooting rampage; dead suspect ID'd

The FBI has identified the dead suspect in Monday's shooting rampage at the Washington Navy Yard as Aaron Alexis, a 34-year-old military contractor from Texas.

Fourth person confirmed dead in Colo. flooding

A fourth person confirmed dead as Colorado floods continue to surge with no end in sight. Erin Burnett has the latest.

Fire rages on NJ boardwalk

A six-alarm fire has engulfed the famous New Jersey boardwalk -- still recovering from hurricane sandy. Erin Burnett has the latest.