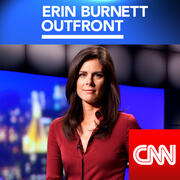 Huntsman speaks on China air space move

CNN's Jake Tapper talks to Jon Huntsman about Vice President Joe Biden trip to China.

Report: Ford tried to buy crack video

Police documents reveal Toronto Mayor Rob Ford tried to buy the video that allegedly shows him smoking crack cocaine.

Paul Walker's autopsy revealed

Autopsy shows actor Paul Walker died of trauma and thermal injuries. CNN's Kyung Lah reports.

Hutchinson: Schools need armed guards

Jake Tapper talks to Fmr. Congressman Asa Hutchinson about school safety nearly a year after the Newtown shootings.

First dog Sunny overwhelms little girl

A young girl took a tumble as she was greeted by one of the first dogs, Sunny, at a White House Christmas ceremony.

Mexico: Stolen radioactive truck found

Officials say the stolen truck with cobalt-60 has been found, but it's unclear whether it's missing. Brian Todd reports.

Calls for help inside Sandy Hook

CNN's Deb Feyerick reports on released 911 Newtown shooting tapes which capture the fear, but lack of panic of victims.

Obama kicks off Obamacare PR offensive

CNN's Dana Bash, Rep. Devin Nunes and Rep. Luis Gutierrez discuss the president's PR push to highlight Obamacare.

Programmer teaches homeless to code

Software engineer Patrick McConlogue gives to the homeless by teaching computer code. CNN's Bill Weir reports.

Did Bob Dylan "incite hatred"?

Jake Tapper talks to Karen Greenberg about Bob Dylan being charged in France for comparing Croatians to Nazis.

Survivor: "It was absolutely horrific"

CNN's Jake Tapper talks to Metro-North train wreck survivor Joel Zaritsky about the crash.

Union: Engineer nodded off before crash

Engineer of derailed train that killed four tells investigators he was in a daze before the crash. Nic Robertson reports.

China launches first mission to the moon

China launches its first-ever robotic lunar rover. CNN's David Mckenzie reports.

Erin Burnett gives birth to baby boy

Erin Burnett, host of Erin Burnett OutFront, gave birth to her first child, a baby boy, over Thanksgiving weekend.

Has Obama "taken lying to new level"?

Senator John Cornyn told an online forum that he thinks "the current administration has taken lying to a new level".

Will Colorado start a trend?

Colorado businesses are readying to legally sell marijuana. Could it spur other states to make weed legal too?

North Korea urged to release Americans

Two Americans are being detained in North Korea. U.S. government officials say they are "deeply concerned" about the men

'This loss falls on Saban's shoulders'

Mediaite's Joe Concha and CNN's Don Lemon discuss Nick Saban's harsh words for his team after their loss to Auburn.

Amazon planning drone deliveries

Online retailer Amazon.com announced plans for a stunning new innovation -- delivery by drone. Dan Simon is OutFront.

NTSB: Train going 82 MPH in 30 MPH zone

NTSB officials are still investigating the derailment of a New York commuter train. Four people were killed in the crash

New video captures Paul Walker crash

OMG! Insider released video from a nearby surveillance camera showing the moment of impact of the Paul Walker car crash.

Working on Thanksgiving -- Do or Don't?

Dean Obeidallah and Joe Concha discuss stores forcing employees to work on Thanksgiving.

Shoppers prep for 'Black Friday' madness

Shoppers are already lining up for 'Black Friday' but several other people say the pushy crowds will keep them home.

Obamacare small business exchange delay

Reihan Salam and Chris Kofinis discuss the latest snafu in the Obamacare roll out.

Truth behind Presidential turkey pardons

Erin Burnett looks at the truth behind presidential pardoning of Thanksgiving turkeys.

14 suspected radical Islamists detained

Russian security forces detain 14 suspected radical Islamists. CNN's Phil Black has the story.

Teen assassin lives free in Texas

A 17-year old U.S. citizen who spent three years in prison in Mexico for murder is now free and back in the U.S.

Weather threatens holiday travel

CNN's Margaret Conley wraps up a day of snow, sleet, rain and wind as Americans engage in holiday travels.

Cops: Parents held girls in 'prison'

Two parents accused of holding their own children captive face 19 charges so far, and police expect to file even more.

Top Five Television Deaths

Brian Griffin, a well-known character was killed on Fox's 'Family Guy'. Joe Concha looks at the Top 5 TV deaths.

Lawmakers question Iran nuke deal

Erin Burnett talks to State Dept. spokeswoman Jen Psaki about U.S. lawmakers questioning the Iran nuke deal.

Flight delays cause ripple effect

CNN's Tom Foreman looks at how flight cancellations due to weather can impact passengers all over the country.

Robotic legs help paraplegics walk

An idea for robotic trousers that helps paraplegics walk again. CNN's Erin Burnett reports.

Vet saves stadium jumper

Former marine uses his body to break the fall of stadium jumper. CNN's Dan Simon reports

State Dept.: Give Iran deal a chance

Erin Burnett talks to State Department Spokeswoman Jen Psaki about the Iran nuke deal.

Legal Analyst: She could be reconvicted

Erin Burnett talks to Paul Callan about a prosecutor calling for Amanda Knox to be given a 30-year sentence.

Is Obama dragging down the party?

Van Jones and Michael Medved discuss new poll numbers that show Democrats losing 2014 edge following Obamacare uproar.

China to send 'Jade Rabbit' to the moon

CNN's David McKenzie talks to Erin Burnett about the "Jade Rabbit," China's first lunar probe.

Dad convinced son was hit by meteorite

A Florida man claims his 7-year-old son was struck by a meteorite while he was playing outside their home.

Woman hurt in jump at Oakland Coliseum

Stephanie Elam looks into what's behind the increase in accidents involving fans falling or jumping at sports stadiums.

Sensors that detect gunfire

ShotSpotter is a new technology that could help police respond more quickly to shootings.

Cop accused of rape: Allegation is false

A 19-year-old woman accuses a Texas police officer of raping her during a traffic stop. CNN's Ed Lavandera reports.

Report: Lanza obsessed with mass murder

A new report states Adam Lanza, who shot & killed 26 people at Sandy Hook Elementary School, was obsessed with murder.

Obama heckled at immigration speech

President Obama was heckled during a speech on immigration. The protesters wanted the President to halt all deportations

Students accused of tormenting roommate

CNN's Dan Simon reports further on the allegations of hate crimes on the campus of San Jose State University.More details come to light in the case. CNN's Dan Simon reports.

White House versus the press

There's a fight brewing between the White House & journalists over access granted to photographers & video journalists.

Witness: Chism became "visibly upset"

Gruesome new details in the case of a 14 year-old student accused of killing his math teacher with a box cutter.

Obamacare subsidies don't add up

CNN analysis finds that many low-income younger Americans will get no Obamacare subsidies. Brianna Keilar reports.

Hidden dangers of party drug 'Molly'

CNN's Drew Griffin investigates the hidden dangers of the popular party drug "Molly."

Did Lee Harvey Oswald act alone?

CNN's Ed Lavandera reports on the continuing conspiracy theories surrounding the assassination of JFK.

Baby dolphin 'happy dances' after rescue

A baby dolphin is saved by two boaters off the coast of Brazil after it was caught in a plastic bag.

Chilling note left by suspected killer

A teen charged with killing a teacher left a note near her body reading "I hate you all," according to court records.

The man behind Blackwater speaks out

Erin Burnett talks to Blackwater Founder Erik Prince about Benghazi, al Qaeda and the business of war.

White students charged with hate crime

Erin Burnett talks to D.A. Jeff Rosen about three San Jose State students charged with a hate crime and battery.

U.S. to sell all GM stock by year-end

The U.S. Treasury to sell off the rest of its stake in General Motors by the end of the year. Erin Burnett reports.

Priebus: We're obsessed with Obamacare

Erin Burnett talks to RNC chairman Reince Priebus about the Republican playbook to target Obamacare.

Senate Dems go 'nuclear' on filibuster

CNN's Dana Bash breaks down what the 'nuclear option' means for filibusters in the Senate.

Senate Dems invoke new filibuster rules

Paul Begala and Michael Medved discuss Senate-led Democrats passing new filibuster rules.

GOP playbook on Obamacare sabotage

CNN has obtained the GOP's playbook on Obamacare, which includes detailed "talking points" to emphasize to constituents.

Text and talk in the air?

The FCC is considering allowing passengers to talk and text on their cell phones while in-flight.

Teen charged with murder, rape of teacher

A Massachusetts grand jury indicted Philip Chism on charges of murder, aggravated rape and armed robbery.

Deeds case cites mental heath problems

Erin Burnett talks to Dr. Charles Sophy about reports that Sen. Deed's son was turned away after mental health exam.

Obamacare's youth problem

Hilary Rosen and Terry Holt discuss Obamacare and its need for young adults in order for the law to be successful.

Source: Deeds stabbed more than 10 times

Chris Lawrence asks why hospital beds were unavailable for the mentally ill son of a senator who stabbed his father.

Poll: Obama approval sinks to new low

John King, John Avlon and Nick Ragone discuss Pres. Obama's drop in his approval ratings.

Adam Levine, People's Sexiest Man Alive

People magazine says Singer Adam Levine is this year's Sexiest Man Alive. Erin Burnett asks if their choice adds up.

Apple unveils plans for 'spaceship' HQ

Apple's plans for a futuristic headquarters resembling a spaceship has been approved, and is expected to land in 2016!

Zimmerman's girlfriend: He's suicidal

Erin Burnett talks to WKMG's Erik Sandoval about his communication with George Zimmerman's girlfriend.

Sen. Rand Paul on Obamacare enrollment

The L.A. Times reports Obamacare enrollment in Kentucky is outpacing estimates. Senator Rand Paul gives his take.

2016 Contenders: Who is "conservative"?

NJ Gov. Chris Christie & fmr. FL Gov. Jeb Bush touted their conservative credentials. Sen. Rand Paul gives his take.

People line up to greet Caroline Kennedy

People lined the Tokyo streets to catch a glimpse of Caroline Kennedy as she starts her job as U.S. ambassador to Japan.

GOP Congressman arrested for cocaine

Rep. Trey Radel has been charged with misdemeanor cocaine possession. He faces up to 180 days in prison.

Virginia lawmaker stabbed, son dead

A lawmaker was stabbed, his son found dead. Police are calling it an attempted murder/suicide. A family friend reacts.

George Zimmerman free on bail

George Zimmerman is free on bail after being arrested on Monday. He is accused of pointing a shotgun at his girlfriend.

Feds investigate Tesla fires

Tesla Motors is now the target of a federal investigation after two of their Model S electric cars have caught fire.

Jennifer Lawrence talks "Hunger Games"

Actress Jennifer Lawrence discusses the hype and frenzy over "Hunger Games" with CNN's Nischelle Turner.

Extremist DHS employee still on payroll

A DHS employee continues to work for the agency, three months after they acknowledged his extremist website.

Cheney family feud

The daughters of former Vice President Dick Cheney are publicly clashing over the issue of gay marriage.

Lady Gaga admits marijuana addiction

Lady Gaga admits she smoked up to 15 to 20 marijuana cigarettes a day. How addictive is marijuana?

Tornado survivor describes ordeal

A Washington, Illinois woman describes being trapped under the rubble after an EF-4 tornado destroyed her home.

The Gettysburg Address, 150 years later

Festivities celebrating the 150th anniversary of the Gettysburg Address are bringing in some big bucks to nearby towns.

New bill will ease Gitmo transfer rules

The White House is hoping the Senate passes a bill that bill loosens the restrictions on transferring Gitmo prisoners.

WiFi takes to new depths underwater

Internet service where you've never connected before: underwater. CNN's Jason Carroll reports.

Is Kennedy ready for ambassador role?

Caroline Kennedy started her new role as U.S. ambassador to Japan on Monday and is awing many residents there.

Girlfriend to 911: Zimmerman has a gun

George Zimmerman's girlfriend called 911 after she claims he waved a gun in her face and forced her outside.

Toronto seeks to remove embattled mayor

Toronto Mayor Rob Ford was dealt another blow today when the City Council voted to suspend his powers.

Website offers discount for marijuana

CNN's Ana Cabrera reports on a website boasting big savings for those in the market for marijuana.

Officials meet over "Arab" school mascot

Officials in a California town are meeting over a controversial high school mascot - the "Arab."

Man says he mistakenly shot, killed teen

A man who says he accidentally shot and killed a teen he thought was breaking into his home is charged with murder.

Burying the dead in the Philippines

Typhoon survivors are now faced with the grim task of finding and burying the bodies of their loved ones.

Deadly accident or cold-blooded murder?

Our legal panel weighs in on the case of a man charged with killing a teen who was seeking help after a car crash.

Is Obamacare "fumble" the end of Obama?

Our panel weighs in on whether the troubled Obamacare rollout will define the rest of his presidency and legacy.

States sound off on Obamacare "fix"

Ohio Lt. Governor Mary Taylor, who also serves as head of the state's Department of Insurance, talks Obamacare.

Toronto Mayor scandal reaches new lows

Embattled Toronto Mayor Rob Ford was forced to apologize for using vulgar language while responding to a reporter.

Is elephant ivory funding terrorism?

According to the U.S. Justice Department, illegal ivory trade profits could be funding terrorist groups like Al Shabaab.

How illegal ivory funds terror overseas

The U.S. Government is fighting the illegal ivory trade to protect both endangered elephants and our national security.

President Obama's political future

With poll numbers dropping, some are wondering whether this flop will define the President from here on out.

Political fallout from Obamacare mess

Even though the President offered fixes today, the political damage of Obamacare's rollout may have already been done.

How Obamacare could succeed (or fail)

Tom Foreman breaks down how Obamacare could succeed or fail based on several important factors, including young people.

Are Democrats heading for a civil war?

Questions are mounting about the state of the Democratic Party as possible fixes come from all corners.

Man hopes Obamacare fix will save plan

The President's plan to fix Obamacare was met with relief and confusion by those whose vital plans were being canceled.

President promises fixes to Obamacare

President Obama promised to fix the Obamacare website and offer a plan to keep existing insurance policies in place.

Toronto Mayor: "I really f-ed up"

At a city council meeting, Toronto Mayor Rob Ford apologized again for using crack, but he says he's not going anywhere.

Typhoon victims left stranded & hungry

How far did destruction caused Super Typhoon Yolanda spread? Nick Paton Walsh reports from the Philippines.

NASA releases impressive Saturn images

NASA released stunning new images of Saturn. How much would a trip to Saturn cost the average tourist?

Report knocks TSA screening program

A new government study slams the TSA's $900 million program to pick out potential terrorists based on behavior.

Classified Benghazi hearing deatails

CIA operatives testified about the Benghazi attack at a classified hearing on Capitol Hill. Drew Griffin has the details

106,000 sign up for Obamacare in Month 1

Rep. Debbie Wasserman Schultz, chair of the Democratic National Committee, weighs in on the Obamacare enrollment numbers

Dallas: 50 years after JFK shooting

Ed Lavandera explores how President Kennedy's assassination has affected Dallas, and the stream of conspiracy theories.

Renewed criticism over wages at Walmart

There is renewed criticism over wages by disgruntled Walmart employees. CNN's Tom Foreman reports.

New tallest building in the U.S.

The debate: Who had the tallest building in the U.S.-New York City or Chicago? NYC wins, but does the debate matter?

Mayor Rob Ford bobbleheads sell out

Toronto Mayor Rob Ford isn't shying away from the public eye after admitting he smoked crack. Erin Burnett reports.

Ferguson's murder conviction overturned

After serving 10 years in prison for murder- a murder he says he never committed- Ryan Ferguson is now a free man.

Typhoon survivors facing hunger, disease

Super Typhoon Haiyan relief workers have struggled to get aid on the ground. The threat of a disease outbreak is growing

SeaWorld fights for its survival

SeaWorld is taking on the government, aiming for permission for its killer whale trainers to get back in the water.

N.C. man accused of helping terrorists

A North Carolina man has been accused of providing material support to a radical Islamic group fighting in Syria.

Creating the world's largest airline

The Justice Department reached a deal on the American Airlines- U.S. Airways merger. What does it mean for consumers?

Summers: Obama is "right to be angry"

Fmr. Obama administration official & Clinton Treasury Secretary Larry Summers the Obamacare website's woes.

Summers on Clinton's Obamacare comments

Part 2 of Erin Burnett's interview with fmr. Obama administration official & Clinton Treasury Secretary Larry Summers.

Summers on Warren & "too big to fail"

Part 3 of Erin Burnett's interview with fmr. Obama administration official & Clinton Treasury Secretary Larry Summers.