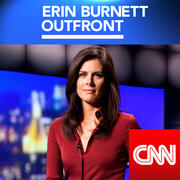 Groovin' grandpa shows off dance moves

Watch groovin' grandpa dance his way into hearts. CNN's Jeanne Moos reports he tosses his canes with disdain.

Rep.: No surprise if a Russian did it

Erin Burnett talks to Rep. Dutch Ruppersberger about the investigation into the crash of Malaysia Airlines Flight 17.

Hundreds of planes fly over combat zones

CNN's Rene Mash reports on why airliners continue to fly over conflict zones.

Witness: Children crying as bodies fell

Ukrainian residents who saw bodies falling from the sky describe the horrors of tthat day. CNN's Phil Black reports.

Ukraine spy chief: Russia pulled trigger

Ukrainian intelligence alleges Russia, not rebels, launched the missile that downed MH17. CNN's Kyung Lah reports.

What will MH17 investigators look for?

CNN aviation analyst David Souice details what investigators will be looking for when examining MH17 debris.

Engel: MH17 crash was 'an act of terror'

CNN's Erin Burnett speaks with Rep. Eliot Engel about the investigation into the crash of Malaysia Airlines Flight 17.

Inside Buk missile launcher

CNN's Erin Burnett and Lt. Col. Rick Francona takes a closer look at the radar system of the Buk missile launcher.

Officials: 282 bodies left crash site

International outrage at the disregard for the bodies and evidence at MH17's crash scene. CNN's Kyung Lah reports.

Mom of MH17 victim: 'She was beautiful'

Fatima Dyczynski, an aerospace engineer, was among the victim's of MH17. But she was not supposed to be on the flight.

Should airplanes have defense systems?

Fighter jets do it so why can't the same technology help commercial airlines avoid missile strikes? Sara Sidner reports.

Why Americans are fighting for IDF

CNN's Polo Sandoval reports on why Americans are traveling to the Middle East to fight for Israel.

Officials: 'Buk sent back to Russia'

U.S. officials now believe that the Buk that was used to down MH17 came from Russia and has now returned there.

Who were the victims of MH17?

CNN's Jason Carroll profiles some of the passengers and crew lost when MH17 was shot down over eastern Ukraine

MH17 victim's friend: Trying to cope

CNN's Erin Burnett talks to Roger Deslorieux about the friends he lost on MH17 and his plans to take the same flight.

Were red flags ignored in MH17 crash?

CNN's Rene Marsh looks at the red flags that preceded this week's shoot-down of Malaysia Airlines Flight 17.

Investigator: Anyone can get on the site

CNN's Erin Burnett speaks with International investigator Michael Bociurkiw about his visit to the MH17 crash site.

Black: The rebels are calling the shots

CNN's Phil Black reports from the crash site of Malaysia Airlines Flight 17 in Grabove, Ukraine.

History of attacks: flights shot down

Since 1973, at least five passenger planes have been shot down. CNN's Jason Carroll reports.

MH370 partner: 'Wounds opened up again'

Sarah Bajc, who lost her partner on flight MH370, speaks about how she felt when she first heard the news about MH17.

Toast a selfie onto your breakfast

Custom toaster burns selfies onto toast. CNN's Jeanne Moos pops out of the toaster.

Doctor: Flesh-eating bacteria is serious

Erin Burnett speaks with Dr. Marc de Moya about the recent cases of deadly flesh-eating bacteria in America's waters.

Deadly diseases lurking in U.S. waters

CNN's Miguel Marquez reports on the most recent cases of flesh-eating bacteria in the U.S.

NASA re-enacts the moon launch in tweets

How do you tweet the moon launch when twitter didn't exist? Jeanne Moos is all atwitter over the 45th anniversary bash.

Police: Video proves she killed exec.

CNN's Erin Burnett speaks with Dep. Chief Steve Clark about the case of an escort accused of killing a Google executive.

Female Yahoo exec sued for harassment

CNN's Laurie Segall talks to the woman suing Yahoo and a tech executive for wrongful termination and sexual harassment.

Murdoch makes his bid for Time Warner

Time Warner rejects Fox CEO Rupert Murdoch's $80 billion bid. Will he make another offer? Brian Stelter reports.

'Not guilty' plea in Google exec murder

Alix Tichelman appeared in court for her arraignment in the case surrounding the death of a Google executive.

Meet the gangs behind the border crises

Are deported L.A. gang members partly responsible for the tide of young illegal immigrants? CNN's Sara Sidner reports.

DeJoria: What Vargas did was very silly

Erin Burnett speaks with John Paul DeJoria about the escalating border crisis and the detention of Jose Antonio Vargas.

Comcast rep. refuses to cancel service

CNN's Erin Burnett talks to Joe Concha about a former Comcast customer's fight to cancel his service.

Is Eric Holder guilty of race-baiting?

Paul Begala, Sunny Hostin, Ben Ferguson and Greg Anthony discuss Eric Holder's controversial comments on race.

Psaki: Kerry is prepared to go Mideast

CNN's Erin Burnett speaks with State Dept. Spokesperson Jen Psaki about the crisis in the Middle East.

U.S.: Not all suspects on no-fly list

Barbara Starr reports on concerns that Americans could go to Syria for training then slip back into the U.S. undetected.

Check out the world's fastest hot tub

Can this hot tub do 100 mph? CNN's Jeanne Moos reports on driving in water up to your armpits.

Accused killer used site to meet victim

Kyung Lah reports on the website that an accused killer and alleged call girl used to meet a Google exec who was killed.

Pulitzer Prize winner detained at border

Jose Antonio Vargas, director of the film "Documented," was detained at the U.S.-Mexico border. Alina Machado reports.

Kid nabs picture with Buffett, McCartney

A Beatle and a Buffett in epic photobomb. CNN's Jeanne Moos reports on a photo of Paul and Warren and...who's Tom?

Fly from NYC to Beijing in two hours?

Erin Burnett speaks with Ben Mutzabaugh about a reports of flights traveling from New York to Beijing in two hours.

Citi to pay $7B mortgage settlement

Citigroup agreed to pay $7 billion to settle charges that it packaged bad mortgages prior to the financial crisis.

Holder: "Racial animus" fuels opposition

Greg Anthony, Sunny Hostin and Ben Ferguson discuss Attorney General's Eric Holder's remarks about race.

Was alleged call girl killer an addict?

CNN's Dan Simon reports on the alleged call girl, who is accused of killing a Google executive.

Egypt proposes possible cease-fire

CNN's Erin Burnett speaks with fmr. Israeli amb. Michael Oren about a possible cease-fire between Israel and Hamas.

Activist: Border a 'militarized zone'

The director of CNN's "Undocumented," Jose Antonio Vargas, traveled to the U.S.-Mexico border to see what it's like.

Controversial Zimmerman witness speaks

A year after the Zimmerman trial, Rachel Jeantel says she blames herself "a little bit" for the verdict.

Friend: Escort behind boyfriend's death

Erin Burnett and Alan Vine discuss the death of Alix Catherine Tichelman's boyfriend and his friend, Dean Riopelle.

'King James' returns, Cleveland rejoices

After weeks of rumors, LeBron James announced today he is leaving the Miami Heat and rejoining the Cleveland Cavaliers.

Sarandon: Whites not on death row easily

CNN's Erin Burnett speaks with Susan Sarandon and Sister Helen Prejean about their fight against the death penalty.

U.S.-Mexico's insecure 1,900-mile border

Just how penetrable is the border shared by the U.S. and Mexico? CNN's Tom Foreman takes a closer look.

Secretary Johnson: We will send you back

Dept. of Homeland Security Secretary Jeh Johnson warned immigrants trying to cross the U.S.-Mexico border.

Dad captures son's birth on GoPro

OWWWWWW! Dad shoots curbside birth of his son on a GoPro. CNN's Jeanne Moos reports he also catches the baby.

Cops: Call girl's ex died from overdose

Police in Georgia are investigating whether Alix Tichelman may be involved in a similar case involving a drug overdose.

Boehner pins border crisis on Obama

CNN's Erin Burnett speaks with Rep. Loretta Sanchez (D-CA) about the escalating border crisis.

Police: Escort was 'callous'

CNN's Erin Burnett speaks with Santa Cruz Deputy Police Chief Steve Cruz about the Google executive murder case.

Beatles photographer shares iconic pics

Beatlemania turns 50! The photographer who traveled with the band shares his personal behind-the-scene photos.

Sgt. Bergdahl posed with Taliban leader

CNN's Erin Burnett speaks with Roy Hallums about a photo showing Sgt. Bowe Bergdahl smiling with a Taliban leader.

Amazon sued over kids' app purchases

FTC says Amazon is illegally charging parents for millions in purchases by their kids. Richard Quest has more.

Lawmaker: GOP lawsuit is 'all for show'

Erin Burnett talks to Rep. Loretta Sanchez about the House GOP suing Pres. Obama over the employer mandate in Obamacare.

A mom's trek to a better life in the U.S.

CNN's Kyung Lah reports on a Guatemalan mother who makes the journey to the U.S. to save her son's life.

Bull-running expert gets BULLdozed

Expert on how to survive the running of the bulls gets gored. CNN's Jeanne Moos reports that's no bull.

John Walsh details new show, 'The Hunt'

CNN's Erin Burnett talks with John Walsh about his new CNN original series, "The Hunt."

Police replicate toddler's hot car death

Just how hot did temperatures get inside Ross Harris' car? Investigators re-enact the day Cooper died to find out.

Does Hillary Clinton want a tax cut?

Robert Reich and Douglas Holtz-Eakin discuss Hillary Clinton's recent comments about her finances.

Texas judge to Congress: Do your job

Texas Judge Clay Jenkins details President Obama's meeting with Gov. Rick Perry on immigration, which he also attended.

Israel threatens ground invasion of Gaza

CNN's Erin Burnett talks to the Israeli Amb. to the U.S. Ron Dermer about the escalating crisis in the Mideast.

Gergen: Obama should go to the border

CNN's Erin Burnett talks to David Gergen about Pres. Obama's handling of the current immigration crisis.

Lawmaker: $3.7B request is a Band-Aid

CNN's Erin Burnett talks to Rep. Michael McCaul about the immigration crisis on the U.S. border.

Anti-environmentalists are 'rollin' coal'

What would you do if a pickup spewed smoke on you ... on purpose? CNN's Jeanne Moos reports on "Prius repellent."

Undocumented family: We can't go back

A mother and child who crossed illegally in Texas shares her story. CNN's Kyung Lah reports.

Free pot for the poor in Berkeley

Berkeley will soon require medical marijuana dispensaries provide free cannabis to the poor. Dan Simon reports.

Crumbs cupcake shop closes

CNN's Richard Quest reports on why the cupcake shop Crumbs abruptly shut its doors.

Are Palin's 'impeachment' comments valid?

Rep. Michael McCaul (R-TX) responds to Sarah Palin's op-ed saying President Barack Obama should be impeached.

Shark attack survivor: It was petrifying

CNN's Erin Burnett talks to shark attack survivor, Steven Robles about his horrifying story.

Aunt: I want Tariq home on American soil

Sanah Abu Khdeir, the aunt of the American teen beaten by Israeli police, speaks out about wanting justice to be served.

Two planes nearly collide on runway

Two jets come dangerously close to colliding. It's one of several close calls this past year. Tom Foreman reports.

Cyclist's missed kiss most awkward ever?

Kisses gone amiss. Did she just DISS his kiss? CNN's Jeanne Moos has all the angles on kissing.

Suspicion focusing on mother's comments

No evidence of wrongdoing but odd statements from mother in hot car death raises suspicion. David Mattingly reports.

This 21-foot Mercedes costs $1 million

Mercedes-Benz unveiled a new car worth one million dollars, featuring bulletproof glass and armored plating.

Racial disparity in pot arrests?

Michael Bongiorno and Matthew Fogg discuss whether U.S. drug laws target minorities.

Do U.S. drug laws target minorities?

Reports show black people are much more likely to be arrested for pot than whites. CNN's Jim Clancy has the story.

Palestinian teen's murder sparks outrage

Don Lemon speaks with Mark Regev, the spokesman for Israel's Prime Minister about the latest in the Mideast crisis.

Hail to the goalie, Tim Howard

All hail the goalie! CNN's Jeanne Moos counts down the funniest web tributes to goalkeeper Tim Howard.

American woman charged with helping ISIS

A 19-year-old American was arrested at a Denver airport, accused of supporting terror group ISIS. Evan Perez reports.

Pentagon: 'There is no mission creep'

CNN's Don Lemon talks to Col. Rick Francona about the U.S. increasing troops in Iraq.

Deaths spark outcry over pot edibles

Colorado regulators are pushing for restrictions on recreational pot edibles after deadly incidents. Ana Cabrera reports.

Surgeon: 'Pumping parties' major gamble

Model Janice Dickinson and Dr. Terry Dubrow highlight the dangers of plastic surgery procedures performed at home.

DIY plastic surgery nearly kills woman

A woman, who underwent at-home butt implant injections, details the horrors she experienced as a result.

Pregnant runner responds to critics

Eight months pregnant and still running races: Pregnancy and Exercise how far can you go? CNN's Sara Sidner reports

Israel Amb.: Hamas is behind heinous act

CNN's Don Lemon speaks with Israel's Ambassador to the U.S. Ron Dermer about the crisis in the Middle East.

GM recalls another 8.4m vehicles

CNN's Don Lemon speaks with Peter Valdes about the latest General Motors recall.

US considers increasing airport security

Maj. Gen. James "Spider" Marks and Philip Mudd discuss terrorists developing bombs that can pass airport screeners.

Hagel reunites with Vietnam commander

Barbara Starr reports on a reunion between Secretary of Defense Chuck Hagel and his commanding officer from Vietnam.

United passenger: 'I heard a pop'

Mike Schroeder, a passenger on a United Airlines flight forced to land in Wichita, Kansas, speaks about the incident.

The upside of Pippa's backside

Pippa takes a bum question and doesn't say butt out. CNN's Jeanne Moos reports we finally hear a peep out of Pippa.

Immigration mandate costing taxpayers

CNN's Deborah Feyerick looks at an immigration mandate that is costing taxpayers $2 billion dollars each year.

Why are business leaders not openly gay?

CNN's Erin Burnett and Richard Quest discuss why some business leaders remain silent about being gay.

Expert: This looks like mission creep

Col. Rick Francona and Douglas MacGregor discuss the conflict in Iraq.

Students call for return of speaking fee

Sunny Hostin, Margaret Hoover, and David Brock discuss UNLV students criticizing Hillary Clinton over her speaking fee.

Shia LaBeouf's downward spiral

After spending a night in a New York City jail, Shia LaBeouf's life and career seems to be in a downward spiral.

Attorney: Detroit boy a troubled kid

Alexandra Field reports that police are not ruling out child abuse in the case of the missing Michigan boy later found.

MH370 search moves farther south

Richard Quest, Arthur Rosenberg and Miles O'Brien discuss new developments in the search for Flight 370.

N. Korea tests 'cutting-edge missiles'

North Korean state news is reporting the country test-launched "cutting-edge ultra precision tactical guided missiles."

Stepmom of boy found in basement arrested

The stepmom of the boy found in his dad's basement after going missing has been arrested for a probation violation.

Will more U.S. advisers in Iraq help?

Col. Peter Mansoor and Philip Mudd discuss the latest in the conflict in Iraq.

Camp: GOP senator targeted by IRS

Joe Johns reports on a House representative accusing fmr. IRS Chief Lois Lerner of targeting Senator Chuck Grassley.

Thornberry: Petraeus calls Iraq 'a mess'

CNN's Erin Burnett speaks with Rep. Mac Thornberry about his closed-door Iraq briefing with General David Petraeus.

Teen who planned school massacre speaks

CNN's Erin Burnett speaks with Chelsie Schellhas, the woman who foiled a young killer's plan for a massacre.

Amazon drones preparing for takeoff

CNN's Richard Quest tackles the FAA's new guidelines on commercial drones and he puts one drone to the test.

Secret animal abuse videos soon illegal?

Chris Frates investigates efforts by agricultural interests to make undercover footage of animal abuse illegal.

Strangers get slap-happy in viral video

Why is this child star getting slapped? CNN's Jeanne Moos reports on 40 people slapping each other (hard!) for fun.

Expert: US airstrikes in Iraq a bad idea

CNN's Erin Burnett speaks with Col. Peter Mansoor about the crisis in Iraq.

Was ransom money funneled to Boko Haram?

A ship captain held by Nigerian pirates talks about his experience and how the ransom could be funding the Boko Haram.

Fangs coming out at the World Cup?

A soccer star is mocked for allegedly biting his opponent ... AGAIN. Jeanne Moos has the World Cup man-bites-man story.

What jail is like for Aaron Hernandez

CNN's Susan Candiotti learns what jail has been like for former New England Patriots player Aaron Hernandez.

Clinton: Hillary is 'not out of touch'

John Avlon, Margaret Hoover and Peter Beinart discuss Bill Clinton defending Hillary over her "well off" comments.

MH370 radar data may have been wrong

Erin Burnett speaks to Miles O'Brien about the latest in the search for Malaysia Airlines Flight 370.

Watch Dems, GOP hold hands and sing!

Congressional leaders from both parties hold hands and sing "We Shall Overcome" at a commemoration ceremony.

Why Americans should worry about ISIS?

Erin Burnett talks to Philip Mudd, a CNN Counter-terrorism about the ISIS in Iraq.

ISIS the world's richest terror group?

They've been called the world's wealthiest terror group. CNN's Michael Holmes looks at how ISIS bankrolls its operations.

Is Iraq lost?

Col. Peter Mansoor and Col. Rick Francona discuss ISIS capturing three more towns and Iraqi border crossings.