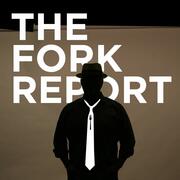 Veggies to save your life (8/30)

Neil talks about 6 vegetables that might save your life, Charles Lam from the OC Weekly stops by, and Chef Manouschka talks about cooking for singles.

Gateway Foods (8/23)

Neil talks about gateway foods with Chef Nick Erven and Pizza Studio drops off some fresh pizza pies!

Fried Chicken (8/16)

Neil talks about fried chicken and pink slime

Food Giants (8/9)

Neil talks to two giants in the food industry, LA Times Food Critic Jonathan Gold and Adam Richman from NBC's Food Fighters.

Food Waste (8/2)

Neil talk about wasting food, Chef Michael Rossi joins the show, and Neil announces the winners for the Xtreme Eating Awards.

Box Wine (7/26)

Neil talks about some great boxed wines, Dia de los Puercos food truck brings in some great food, and we talk about the coolest cooler.

Pots and Pans (7/19)

Neil talks about pots and pans, dineLA week 2 is upon us, Pawan and Nakul from Badmaash LA come down, and we sample Fritzi Dog's new menu.

Watermelon (7/11)

Neil talks about watermelon tips, Chef Kajsa Alger stops in, and we talk about a great event, East LA Meets Nappa!

1776 (7/5)

Neil talks about what it is like cooking in 1776, and he visits Cliff's Edge in LA to talk to cocktail chef Matthew Biancaniello.

Outside the box grilling tips (6/28)

Neil gives you outside the box grilling tips, how to cook with beer, and Golden Road Brewing Co-Founder Tony Yanow stops by.

Eat Butter (6/21)

Neil talks about how great butter is, and the folks from Mendocino Farms come in to talk about the Pastrami project.

Ham 'n Scram (6/14)

Neil talks about Father's Day, breakfast burgers, and the good folks from Ham 'n Scram bring in breakfast burritos!

Food Words (6/7)

Neil tells you how to say some of the most mispronounced food words, and we talks Tacolandia and the Father's Day Collabrewtive

Burger Week (5/31)

Burgers steak and a golden ticket

Burger Tips (5/24)

Neil gives you the tips to make the best burgers and the cake man, Duff Goldman stops by.

BBQ Season (5/17)

Neil gives out some BBQ tips, we talk to Chef Andrew Gruel from Slapfish restaurant, and talk about the Taste of the Eastside.

Mother's Day (5/10)

Neil talks about the foods your Mother showed you how to cook, and CVT Soft Serve joins the show to talk ice cream.

Marc Summers (5/3)

Neil interviews TV Legend and Food Network producer Marc Summers. Neil also talks to Val from Buttercelli Bakeshop.

Grill Em All (4/26)

Neil tries a weird food from Thailand and talks to the guys from Grill Em All!

Live from WonderCon (4/19)

Neil broadcasts live from WonderCon!

Grilled Cheese (4/12)

Neil talk about pretentious food words and we take the show to Greenspan's Grilled Cheese in LA!

Urban (4/5)

Neil talks about Urban Food legends

Indian (3/29)

Neil enjoys Indian food and talks about pizza

Leftover Tips (3/22)

Neil gives tips on what to do with your leftovers

Meat Cloud (3/15)

Neil talks to Tim Conway Jr. about St. Patrick's Day, Los Balcones brings in some great food, and Neil tells you what a "meat cloud" is.

Sriracha tour (3/8)

Our good friend Chef Mondo details his tour of the Sriracha Factory, and we talk to Chef Brock Kleweno from Yamashiro Hollywood

Nutrition Labels (3/1)

Neil talks about the new proposed nutrition labels, the All-Star Chef Classic, and Sparks Woodfire Grill.

Best (2/22)

The best of the fork report

Munchies (2/15)

Neil tells you why you get the munchies, and he talks to our good friend bill Esparza and the chefs from Hopscotch Tavern.

Valentine's Day (2/8)

Neil talks Valentine's Day tips, dating advice from John Stonehill- Refrigerator Dating Expert, and featured restaurant, Paul Martin's American Grill.

Super Bowl Tips (2/1)

Neil gives you some great tips for your Super Bowl Party, and featured restaurants, Cliff's Edge and Wahoo's Tacos.

Ice Cream Bread (1/25)

Neil shares tips for making ice cream bread, and he talks to the owner of Fred 62.

Urban Legends (1/18)

Neil debunks some common food urban legends and talks about Dine LA Restaurant Week

Velveeta Shortage (1/11)

Neil give you tips on making your own homemade Velveeta cheese, and he also talks to Cookbook author JoAnn Cianciulli.

Cooking Mistakes (1/4)

Neil talks about cooking mistakes that might be making you fat, and Chef Jeffrey Saad talks about his new restaurant, La Ventura.

Culinary Trends (12/28)

Neil talks about the top culinary trends coming in 2014 and Besha Rodell from the LA Weekly stops by.

Tamale Time (12/21)

Neil discusses family tradition and tamales with La Moderna Bakery in Whittier

Eggnog (12/14)

Everything Eggnog including the great Eggnog Taste Test of 2013

Cold Weather Inspired Foods and Drinks (12/7)

Neil gives tips and tricks for baking cookies, speaks to ginger sodas and food delicacies CEO Chris Reed of the REEDS, Inc., as well as Los Angeles based mixologist, Forrest Taylor. He also discusses economic costs of healthy eating and Chef Susan Feniger's new restaurant.

Thanksgiving Leftovers (11/30)

Neil gives tips on how to utilize Thanksgiving leftovers and talks about some of your favorite food related small businesses for Small Business Saturday.

Thanksgivukkah (11/23)

Thanksgiving tips and tricks, and Neil speaks to lloyd Weinstein from Benjies Deli.

Talkin Turkey (11/16)

Neil talks turkey with the ladies from Lindy and Grundy

Sriracha (11/9)

Sriracha takes over the world, we support The EJ Jackson Foundation, and we talk to chef Nicole Grimes from Rao's Hollywood.

Dia de los Muertos (11/2)

All thing Dia de los Muertos

Coffee, Halloween Candy, and Sriracha (10/26)

Neil talks to Randy Clemens about his book "The Sriracha Cookbook" and the First Annual Sriracha Festival. Chef Eric Greenspan is in the studio to give Neil a little taste of what he is preparing at the festival. Best and worst Halloween candy?! We got it covered!

Scott Conant (10/19)

Neil talks to superstar chef Scott Conant, and gives you all the details on cutting boards.

Alton Brown (10/12)

Neil talks about tips with pumpkins and interviews Food Network's Alton Brown about his new live stage show.

Tacos (10/5)

Neil gives taco tips for National Taco Day. We also talk to the great folks from Chef Merito and John Bartlett, author of Gourmet Ghosts.

Veggie Grill (9/28)

Neil gives you tips on preserving bananas, how to make pumpkin spice, and we talk to the CEO of Veggie Grill, Greg Dollarhyde.

Expiration Dates (9/21)

Neil gives you the skinny on expiration dates and also tells you how much sugar is in some of your favorite energy bars. Also, Nadia G from Cooking Channel's Bitchin Kitchen stops by

Onions (9/14)

Neil gives you the lowdown on onions, food superstitions, and we talk to the great people from Tamarind of London in Newport Beach.

Ice Cream Sandwhiches (9/7)

Neil tell you about a great pop-up for Ice Cream Sandwhiches, food myths and food news.

Food Gadgets (8/31)

Neil talks about some of his new favorite food gadgets and he also talks about the Fried Chicken Festival

Pizza, Batman, and Cronuts (8/24)

Neil talks about pizza, what batman would eat and cronuts Chef Dave Dennis and Chef Kyle Schutte join Niel on the show

Brunch (8/17)

Neil talks about the best brunch spots, Chef Antonia Lofaso and Chef Debra Sims join the show.

Pizza, Beer, Booze (8/10)

Neil talks about the top 10 cities for pizza, The Belgians are coming Beer Fest, and 2012 Golden Foodie Award winning Mixologist of the year, Forrest Taylor joins the show to mix up some great cocktails.

Crazy Cookbooks (8/3)

Neil talks about crazy celebrity cookbooks, we test saltine rounds and squares, and we talk to Chefs Brock Kleweno and Chef Chris Tzorin.

Umami Dogs (7/27)

Neil talks to Jeff Miller, senior editor at Thrillist and we taste the all new Umami hot Dogs. Kennedy also joins the show with gluten free goodies and to talk about her new book.

Hot Dog Month (7/20)

Neil gives you the best tips and tricks for cooking hot dogs, crazy food at the OC Fair, and Chaya Restaurant celebrates 30 years.

Summer Drinks (7/13)

Neil talks about his favorite summer drinks and talks to Stacey Sun about dineLA Restaurant Week, and a great event happening next week, East LA Meets Napa

Grilling Myths (6/29)

Neil debunks some grilling myths and talks to the lovely ladies from the Nickel Diner. Neil also talks healthy, natural food with Avanti Cafe.

Leftovers (6/22)

Great tips for storing and repurposing leftovers. Also, Neil visits the pastry chef at Cooks County, Roxana Jullapat.

Father's Day (6/15)

Father's Day deals and places to go, Bill Esparza talks tacos, and Chef Alan Jackson talks about Lemonade LA.

Donuts and Cronuts (6/8)

Get the best tips for making donuts at home, learn about the new Pie Society opening today and a great Father's Day Brunch event.

Tostones (6/1)

Neil tells you how to make tostones, a quick and easy side dish, Jitlada Thai comes on the show, and Grif Healy talks about the BIG Irish Festival

BurgerLords (5/25)

It's the end of Burger Month! Finishing it off with a bang with the folks from the Oinkster and The Surfin Cowboy!

Burger Month (5/18)

Tips on choosing the best buns for your burgers, Burgers from the Juicy Lucy, and Hungry Girl stops by to talk desserts.

Burger Tips (5/11)

The Fork Report is all about Burgers today! Tips, tricks, and more Burger Parlor from Fullerton and Rounds Burgers.

May the 4th be with you (5/4)

Guacamole tips, El Coyote Restaurant, and the Bigger Badder Asser Burger are discussed.

The Rollie Test (4/27)

We test the Rollie, talk to the guys from Sotto Restaurant, and get all the deets on the Los Feliz DishCrawl

Baby Artichoke and The Rollie (4/20)

Neil talks to Robert Gard of CicLAvia and gets the rundown on great eats along the route. We also have on John Plessel of Dine 909 to talk about places to eat in the Inland Empire.

Food Myths (4/13)

Neil debunks some food myths, Paiche LA is featured, and The Taste of The Eastside is discussed.

Grilled Cheese Tips (4/6)

Neil gives some great tips for Grilled Cheese Sandwiches and Restaurants Seaside Salads and Littlefork are profiled.

Easter leftovers (3/30)

Tips on what to do with leftover Easter candy, Tal Ronnen from Crossroads talks Vegan food, and Melonnie McBride brings in tasty Alfajor cookies.

Hard Boiled Eggs (2/23)

Neil gives you tips on cooking with hardboiled eggs, Chomp Chomp Foor Truck rools down, and Salt's Cure Restaurant is featured.

St. Patty's Day (3/16)

Neil gives you great tips for St. Patrick's Day and restaurants Tom Bergin's and Ye Old Lamplighter are featured.

Tuna Recall (3/9)

Neil gives you the latest on the tuna recall, Chef Neal Fraser stops by, and Daneil Shemtob from The Lime Truck talks to us about Crav-On Fries.

Secret Menus (3/2/13)

Neil gives you the inside scoop on some fast food secret menus and Chef Brock Kleweno from Yamashiro stops by.

Popcorn and Soul Food (2/23)

Neil talks popcorn tips and Soul Food with Angela and JC from the Serving Spoon.

Potato Chips (2/16)

Neil gives tips on how to make your own potato chips at home, Chef Yves Fournier brings in some delicious food, and Pam Waitt chats it up about OC Restaurant Week.

Food for Lovers (2/9)

Neil talks about simple things to do for Valentine's Day and Chef Craig Connole from Kya Bistro joins the show.

Big Game Recipes (2/2)

Great recipes for the BIG GAME, Sealegs Wine Bar brings in some great food, and Chef David LeFevre makes Neil drool over his Bacon Cheddar Buttermilk Biscuits.

Calorie Cutting (1/26)

Neil give some great calorie cutting tips, Top Chef Stefan Richter tells us about his dineLA menu, and Joshua Lurie talks about his food blog, Food GPS.

Flu Fighting Foods (1/19)

Neil goes over some of the foods that will help you fight the flu, Stacey Sun frrom dineLA Restaurant Week comes down, and Chef Eric Greenspan brings in some great food!

Food Apps (1/12)

Neil talks about great food apps for you mobile device. Ciao Cristina brings in some great Italian food and Jon Krampner talks about his book on Peanut Butter.

Cutting Calories (1/5)

Neil gives tips on cutting calories from your everyday foods, registered dietitian Ruth Frechman stops by to give some more healthy eating tips, and food trends are discussed.

Dip Tips (12/29)

Happy New Year's from the Fork Report! Neil talks about dip tips, Chef Michael Voltaggio joins the show to chat about his Salvador Dali inspired NYE dinner, and Robert Clement from Silverlake Wine talks champagne.

Gingerbread House Tips (12/22)

Susie Sarich Founder of Susie Cakes is in with us to talk about Gingerbread Houses, Also Head Winemaker of Columbia Crest Juan Munoz oca, and Joseph Brooke of Mixology 101

Meat Cuts & Chocolate Tips (12/15)

Neil has on Amelia Posada and Erika Nakamura of Lindy and Grundy to help pick out different cuts of meat. Also from Susan's Healthy Gourmet Kerry Johnson Anthony and Chocolatier Lauren McCusker.

Cookie Tips (12/8)

Neil gives tips for baking the perfect cookies, Naomi Moreno from My Delight Cupcakery joins the show, and Rabbi Gil Marks talks Hanukkah food.

Pie Tips (12/1)

Tips for making the perfect pie, Chef Michael Ruhlman, and delicous pies from Pie N Burger!

Turkey Tips (11/17)

Neil gives you tips for all your Thanksgiving needs. Plus, Dean Simon from Bruxie Waffles joins the show.

Thanksgiving Prep (11/10)

Thanksgiving prep tips, Avanti Cafe brings in classy vegetarian fare, and Phil Coombes talks about Pasadena's largest food drive.

Good Nutrition Month (11/3)

Neil talks about Good Nutrition Month, Chef Tim Kast from Seasons52, and Janice Levine from the Breakaway Bakery!