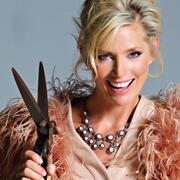 FOOD DRYING MADE SIMPLE

One way to stretch this summer season is dehydrating your harvest. You can cross junk food and expensive store-bought snacks off your family's shopping list and add to your cupboard homemade, preservative-free fruit leathers, candied apricots, beef jerkies, "sun" dried tomatoes, banana chips, and so much more! For over three decades Mary T. Bell has promoted food drying throughout North and Central America by writing books and inspiring students. Drying your food saves you money, and minimizes the demands on the planet, plus it tastes really good! It is never too late to start dehydrating your food.

SUMMER IN A JAR

SAVING SEASONS IN A JAR The end of summer is around the corner and if you are growing food like me, you probably are harvesting more than you can consume or give away. Cecelia Borland has been preserving her harvest since she was a young girl. Watching her parents and grandparents can, freeze, jam and pickle all through the summer and then carrying on the tradition. Cecelia can teach us a thing or two about making summer last a little longer by capturing it's essence in a jar.

REVERTING BACK TO THE PAST

Have you ever wished for a simpler, less stressful life? A world based on the principles of sustainability changes how we build our homes, grow our food, use energy and treat each other. Reverting back to the past might sound unrealistic in today's world, but it isn't completely impossible. Tim Thomas is a Shoshone Indian and lives with his wife Kathy on a reservation in Wyoming. Like their ancestors before them, the Thomas' started living off the land, saving seeds, preserving their harvests for the long winter ahead of them. Their goal is to become completely sustainable, but it didn't happen overnight.

SUMMER GRILLING

It is summer and everyone should be taking advantage of the outdoors grilling his or her food! It's a quick and easy way to make a tasty meal. Who doesn't love that intoxicating aroma and it's tantalizing sizzle? This is when meat and veggies are at their best! Chef Vince Schofield gives us invaluable tips on the culinary equipment needed; optimum cuts of meat for grilling, fuel for your fire, and useful techniques for grilling all sorts of things. Plus he shares his favorite rub for pork ribs that is out of this world. So get ready to fire up your grill and enjoy the rest of your summer.

ALL ABOUT THE BEEF

Don't you want to know what to look for when you are purchasing meat at you local grocery store? With all the confusing labels, more now then ever before, we need to know what they all mean. Is meat good for us? What are the cuts and how can we purchase our meat from a local farmer? Jack Ford with Taj Farms supplies pasture-raised beef, chicken, turkey, goat, lamb and rabbit to a number of local San Diego farm-to-table restaurants. He tells us what all the beef is about.

FARMER'S MARKETS

One of the best ways to support your community and local farmers is to buy your food from a farmers market. Recently, they have been popping up all over America. Bustling with local talent, unique vegetables and artisan fare, it becomes a favorite destination amongst locals and tourists. Catt Fields White manages the largest farmers market in the San Diego County and educates us on what it takes to run your own, become a vendor, or just how to enjoy your local farmers market.

GROWING SWEET CORN

GROWING SWEET CORN Hallelujah, it is summer, which is the best time to grow sweet corn! Who knew there were rules that you have to follow or your crop will end up tasting like field corn. It is important to understand basic corn genetics when choosing which varieties to plant. Pat Welsh, garden author, explains what the "su, se, sh2, sy and f1" varieties of sweet corn are and why it is essential to know what you are planting before you start. She also goes over other helpful tips on pollinating, feeding and harvesting this delicious annual, ensuring you a bountiful harvest this season.

RAISING BEES & THEIR MEDICINAL QUALITIES

Raising bees has intrigued me for years but it can be intimidating? What do I need to know to get started? Glen Perry founded a bee club in Ojai, California and has been keeping bees since the 90's. He says raising bees have transformed his life. Glen explains the laws on keeping bees; what hives, tools and bees to buy; how to handle them and harvest the honey; the impact on the environment and more. His success with his own medical issues inspired Glen to study Apitherapy and focuses on the medicinal use of bee products such as royal jellies, Bee Venom therapy and propolis.

SAVING OUR BEES

Most people are afraid of bees but instead of running from them, we should be taking care of them. Colony Collapse Disorder is when the worker bees from a beehive abruptly disappear, which can be devastating to our food supply. There is something we all can do to save our vanishing bees. Erika and Allan Mikolich owners of Mikolich Honey explain what is happening to our bees, how it is affecting the honey business and their worry for the future. Maybe we can all be a part of the solution.

COOKING WITH KIDS

Every mother wants her child to have a healthy appetite for the right things but sometimes it is challenging. Sophia Desantis, with "Veggies don't bite", seems to have figured out lots of simply delicious, healthy recipes that your kids with beg you to make. Just because it is healthy doesn't mean it's not appetizing. Sophia shares her creative breakfast, snack, lunch, dinner and desert ideas. Change your child's heath through diet. You and your kids will feel so much better from the inside out!

GROWING HEALTHY EATERS

Children are natural gardeners. They are curious and learn by doing, plus they love to get dirty! Working in a garden they get to observe the cycle of life firsthand, which turns them into great stewards of our planet. Discovering where their food comes from will help them make healthier food choices. Master Gardener, Tricia Elisara, is passionate about children's gardens. "If you can get your children to grow their own veggies, they will eat a lot more of them." Tricia grows rock star crops with the students of Julian Elementary and shares her kid friendly, tried and true growing tips.

HEALING WITH HERBS

Plants had been used for medicinal purposes long before it was historically recorded. Herbal medicine is used to treat many conditions, such as asthma, eczema, premenstrual syndrome, rheumatoid arthritis, migraines, menopausal symptoms, chronic fatigue, irritable bowel syndrome, and cancer, among others. In the past 20 years Americans have become more and more dissatisfied with the cost of prescription medications, and are returning to a natural or organic way of treating illness, which has led to an increase in herbal medicine use. Urvi Radia, a homeopathy consultant for "The Organic Pharmacy" in Beverly Hills, teaches us how to cure ourselves with the optimum, healing herbs.

GROWING AND COOKING HERBS

Just about every dish tastes better with fresh herbs. So why not grow them yourself? It isn't that hard! Herbs work almost as well in indoor herb gardens as they do outside. My guest Karen England has been growing them for years and teaches us all about these useful plants. The different types, parts used for cooking, how to dry them, and helpful tips on growing and cooking them. A few of her favorites are Basil, lavender, rosemary and scented geraniums. It's all about the flavor!

YOUR DIGESTIVE SYSTEM

Your digestive system is a window to your health. Did you know that if you understood the process of digestion, you could avoid all kind of serious illnesses and stomach disorders in the future? Forget the antacids, drugs and medications! Let's listen to what our bodies are telling us. First we need to understand our digestive system and the rest will fall into place. Diane Sanfilippo, New York Times best selling author and certified nutritional consultant, walks us through the process of our digestive system.

THE PALEO LIFESTYLE

Everyone is talking about the Paleo Diet. It seems that the diet that comes from the stone ages, is becoming quite fashionable these days. But what is it and how does it work? Diane Sanfilippo, New York Times best selling author of "Practical Paleo", enlightens us with the Paleo Lifestyle. How it can improve our health, give us energy and lose weight without counting calories.

EATING CHICKEN AND EGGS

When it comes to selecting which chicken or eggs to buy, it can be really confusing. So many labels like free-range, cage free, antibiotic free, vegetarian, pastured to name a few. I often stand in front of the egg section trying to figure out which carton have the most nutritious, humanely raised, planet conscious, free of antibiotics eggs in them. Then there is the grading process A, AA, B what does it all mean? Michelle Ganci has her masters in animal science and an interest in agriculture education. Her specialty is poultry, which makes her the perfect guest to teach us about the chicken we eat.

RAISING CHICKENS

Is it just me, or does it seem like more and more people are raising backyard chickens? Wouldn't it be great to have farm fresh eggs every morning? Before you decide to become a chicken chaser there are lots of facts you need to know to get started. Dave and Leslie Heafner own a 22 plus acre ranch and have been raising poultry for years. They have all kinds of information on raising, housing, feeding and taking care of backyard chickens.

OILS AND FATS

When I am cooking a meal that calls for oil or fat I wonder if I got the whole thing correct. I don't want to misuse it and turn my healthy meal into something toxic. There are new oils with fancy labels lining the grocery store shelves. How do I know which one to choose? I have come to find out that fats and oils aren't bad for you, if you are using the right one, the right way. Board certified naturopath and nutritionist, David Getoff, will educated us on the good, bad and ugly truth, about fats and oils.

VITAMINS & SUPPLEMENTS

I take vitamins and some supplements but I don't completely understand what they are doing for me and if I truly need them. What are vitamins and supplements? What is in them and how are they made? How much do we need? Do they make us healthier? Which ones are high quality vitamins and how do we find them? Can I take too much? What are macro and trace minerals and why are they important? Board certified naturopath and board certified clinical nutritionist, David Getoff, answers all my questions about the mighty vitamin and the much-needed supplement.

COMPOSTING – SHAWN STUDER

All around the country, landfills are filling up; garbage incineration is becoming increasingly unpopular but there is a solution, you can turn your food scraps or other organic wastes into something that is pleasant to handle and is good for the soil. I promise it is easier than you think! Composting can seem like such a daunting task but my guest, Master Composter, Shawn Studer, teaches us how to compost step by step. He's going to make it real simple for us. The growing season is here, so lets get ready to grow!

RECONNECTING WITH NATURE

Americans have become more urban and are cocooned in their houses, cars, and offices. Less physical activity adds to the growing waistline and diseases like diabetes, heart diseases and ADD. Renaissance woman, Mariel Hemmingway, is not only an iconic academy Award nominated actor, she is also an eco activist, healthy lifestyle and mental health advocate. She talks about her new book "Running With Nature" that she co authored with Bobby Williams. They believe that age is more about habits, choices and lifestyle than about the number of years gone by. It is time to reconnect with nature!

RAISED VEGETABLE GARDENS

Raised-bed gardening is a great way to grow vegetables, especially if your garden soil is poor, compacted or has poor drainage. Just think, there's no bending over to pull weeds or harvest your seasonal vegetables. They take up very little space, and can be built right over a concrete patio. So if you are thinking about growing, maybe this is the solution for you! Garden expert, Nan Sterman, is a garden designer, author, botanist, and award-winning garden communicator who knows a thing or two about raised vegetable beds. Nan shares tips and how to's so you can start growing your own food too!

MANAGING YOUR GARDEN ORGANICALLY

Growing organically, is it worth it? What is the difference between growing your food naturally vs. using modern synthetic pesticides and fertilizers? I like to grow organically because it isn't that hard and I want to take care of my family and the planet. But Snails, hornworms, ants, aphids, and powdery mildew can make gardening frustrating. My guest gardener David Ross, from Walter Anderson's Nursery, will be able to help us find the safest ways to control pests and disease naturally for your home vegetable garden.

FERMENTING YOUR WAY TO HEALTH

Wellness experts are currently enthralled by how these pungent, probiotic powerhouses, which boost the good bacteria in your digestive tract, can help heal a multitude of health issues, like leaky gut and IBS, and can even lead to weight loss, better skin, and boosted immunity. There are all kinds of ways to ingest these powerful probiotics and they don't have to cost an arm and a leg. You can make them in your own kitchen! Annie Dru Allshouse, an ancestral cuisine educator, has been fermenting for years. Annie shares many fermenting tips and recipes, taking us down the road to wellness and preventative maintenance.

PROBIOTICS - HEALING THE GUT

Age, poor diet and stress can deplete our bodies of billions of good bacteria, which can lead to digestive upsets such as occasional constipation, gas, bloating and many gastrointestinal diseases. Probiotics are the healthy cultures or "friendly bacteria" inside us that help us digest and produce nutrients, restore digestive balance, and support our immune system. But the idea of putting billions of organisms into my system is a little unsettling. My guest Kim Schuette, a certified Guts and Psychology Syndrome Practitioner, gives us a clearer understanding of these live, microbial, organisms so we can keep our gut flora in tip top shape.

ARE YOU A VEGETARIAN?

Are you a vegetarian? More and more people are trying to cut meat out of their diet, sticking to plant based foods which are cleaner, free from the antibiotic treatments, horrific living conditions and the GMOs routinely fed to farm raised animals. But how do you start? My guest, Chef Joy Houston, a certified Raw Food Nutrition Educator, gives us tips on how to add more plant based foods to our meals with delicious recipes for mock meats, dairy alternatives and creative vegetarian dishes. My lovely 26-year-old daughter, Ruby Stewart, shares why and how she became a vegetarian.

YOUR CARBON FOOTPRINT

Don't you want to know what your carbon footprint is so you can see how much impact you have on our planet? Actor, director, author and environmentalist Ed Begley Jr. has be working on his for decades and he'll be the first to tell you it didn't happen over night. Ed wants everyone to "Live Simply so others can simply live". He shares tips that anyone can use in their everyday life. Small changes can make our planet a better place for all our children and generations to come. Plus saving energy saves you money!

FOOD FOR FUEL

Do you get tired at around 3 or 5 in the afternoon? Franchise coffee shops and energy drink companies are making loads of money off the fatigued. These companies know people eating the average American's diet will run out of steam and the desire for a quick jolt is inevitable. But there is another solution. Lisa Fallon Mindel, a Certified Holistic Health and Nutrition Practitioner with Whole Body Beautiful, can teach us how to fuel our bodies with food instead of a store bought energy drink. Once you nourish your body with real food, your energy will be boundless!

EATING AND GROWING ONIIONS

Onions are endlessly versatile and an essential ingredient in countless recipes. But who new onions were so good for you? Onions detoxify your body; they are great for your heart and help prevent cancer. Plus they can cure an angry itch too. Growing onions can be easy, as long as you plant them at the right time of year. My SIMPLY GROWING guest, gardening book author and master gardener, Pat Welsh, has lived in many climate zones and understands how to grow the best onion. Her passion and knowledge on this humble brown, white or red, paper-thin skinned bulb, will turn your thumbs green, I promise.

INFLAMMATION - THE SILENT KILLER

Todays modern diet and lifestyle is likely to cause inflammation in the body, and this can lead to a variety of illnesses like obesity, heart disease and cancer. My guest Dr. Nalini Chilkov O.M.D. is a leading edge authority in the field of Integrative Cancer Care, Cancer Prevention and Immune Enhancement. She explains where inflammation comes from and what to do to get rid of it. My MODEL HEALTH guest, friend and iconic supermodel, Cheryl Tiegs, has conquered her own inflammation issues. The former swimsuit model is green all over these days and is proud of it!

UNDERSTANDING SUGAR

UNDERSTANDING SUGAR I have a sweet tooth and love to indulge myself with a decadently, sweet, dessert, but sugar comes from more than just dessert. You would be astonished at the amount of sugar you are ingesting daily! Dr. Dwight McKee is a board Certified Medical Oncologist and Hematologist. He is board certified in Nutrition, and Integrative and Holistic Medicine and knows all to well, where the hidden sugars are, and what it is doing to our bodies. Sugar is the culprit of many curable diseases such as Cancer, Diabetes, Heart Disease and more. If you understand your food, it might just save your life!

BALANCING SUGAR CAN CHANGE YOUR LIFE

BALANCING SUGAR CAN CHANGE YOUR LIFE Stacey Lynn Floyd, calls herself an intuitive chef and has worked in various divisions of the Food and Well-Being Industries. She loves to help people create new ways of engaging with sugars through awareness of how it works in the body. Stacey shares tips on reducing the intake of empty sugars, cleaning up the palate and understanding sugar cravings through balanced/mindful eating. Food Miracle guest, Film Producer, Alan Moyle, just wrapped up his movie on reversing his type 2-diabetes diagnosis with food and lifestyle changes. If he can do it, so can you!

PUMPKIN FOR THE HOLIDAYS

Halloween and Thanksgiving is gone and Christmas is around the corner and what says holiday better than pumpkin? This winter squash makes a favorite desert for children and adults alike. But there is more to pumpkin than just pumpkin pie and my guest cookbook author, home chef, entertaining expert and TV show host, Cindy Anschutz will share all kinds of holiday ideas, tips and recipes for this winter's season. Enjoy!

Soil: The Skin of the Planet

Did you ever wonder what makes the food you eat grow? In to successfully grow anything, you need nutritious soil. Ryland Engelheart, from restaurant, Café Gratitude, is on a mission to get people to grow their own food, which will help our planet by improving the topsoil. He has great tips on composting and shares his favorite recipe from his restaurant. Supermodel Jerry Hall is a tall, long legged, Texan beauty, famous for modeling during the 70's and 80's. Now at 57 she talks about modeling, acting, children and gardening, a passion of hers for 21 years.

Bottle Water & Purification Systems

You would think something so simple as water can't be that complicated. Every time I walk in a grocery store and pass the beverage isle the water isle seems to be growing. Some of them are more expensive than others. What is the difference between, alkalized, purified, distilled, reverse osmosis, ionized and artesian spring water? Is this water so different than the water I have coming out of my tap? My guest Adam Marshall, Business Development Manager and Senior Water Expert for Life Ionizer, knows all you need to know about water. We close with Elena Davis my food miracle guest, founder of I Am Waters Foundation; she is responsible for saving lives through hydration.

Water

Without water we would perish. Water is a topic you hear people talking about. You can't grow food without it! My guest, Lawrence Brooke, Scientist and owner of General Hydroponics, will shed some light on growing with water, covering topics on how to feed the world and the impact growing food has on our planet. Dr David Gettoff, board certified Naturopath and Nutritionist has given many seminars on the Fluoridation of our drinking water. You might want to know what's in your water! Lastly on my food miracle segment, Leo McDevitt's wife gets rid of her arthritis with changing her diet and water.

Gluten

What is all the fuss about Gluten? I want to know! So many people are buying the gluten-free food but they really aren't sure why. This show is about what you need to know about this protein found that is found in certain grains that could be causing havoc on your body. Naturopath and Nutritionist, Dr. David Getoff is going to set the record straight on my SIMPLE HEALTH segment. Mary Kay Waters, owner "Water's Catering" and 4 gourmet-to go-shops in the San Diego area, will give us some pointers on cooking without gluten and some yummy recipes. She has been gluten free for years and has first hand experience.

JUICING

Juicing is quite trendy these days and more and more people are turning to fresh juice for health benefits. What should you know about juicing? This show covers the health benefits, and how to choose the best fresh juice out there. What is in the juice you drink? Fresh is best but it can also be expensive so we will cover making your own juices, the different types of juicers, recipes the do's and don'ts for juicing. Expert on the topic, Lisa Oldenweller, Beaming's CEO & Founder, a super food vitality bar in Del Mar California will give you great tips on juicing and share delicious, nutritious recipes. Friend, supermodel and avid juicer, Kim Charlton, has been juicing for years and shares he...

All About Apples

It is apple season so let's celebrate that tasty, crunchy fruit! Cooking with apples has never been so easy. My Gourmet, N – Season, French Chef, Bernard Guillas, is going to share a few apple dishes that are simply to die for! Beverly Johnson, another Supermodel friend of mine from the '70's and '80's, is on my MODEL HEALTH segment. Beverly was the First African-American model to ever grace the cover of American Vogue, and forever changing the fashion world. We are going to find out what she's up to these days. Richard Rivera from Volcan Valley Apple Farm grows apples in a big way and he is not afraid to tell us his secrets on growing them. We end with my inspiring "Food Miracle" segment, r...

Milk

Do you get confused when you walk into the grocery store and try to figure out what food you should buy for your family? Well we are going to learn all about the milk you drink and dairy you consume. What does homogenized, fortified, pasteurized, ultra pasteurized and raw mean? What is best for me, whole, 2%, 1% or skim milk. What are the cows eating and how are they treated? We are going to cover these topics and more. My knowledgeable guest certified Naturopath and Nutritionist, Dr. David Getoff, will clear up any questions and misconceptions you might have on the topic. World cheese award winner, Julian Pearce from Soledad Goats farm is going to teach us how to make delicious goat cheese....

Seasonal Spicy Peppers

This weeks N-Season Veggie is one of my favorites especially the hot variety, the pepper! I do like it spicy. We will cover the health benefits, growing tips on chili and the bell variety of peppers. Baja Mediterranean cuisine Chef and Restaurateur, Chad White creates a unique and flavorful dish with peppers and cold smoked marlin. Supermodel, actress, author and now host of a new TV show, Carol Alt gives us all kinds of Model Health advice and teaches us a few things about eating raw. Last but not least is my Food Miracle Segment. Gordon from Texas tells us how water therapy and spinach smoothies saved his life.

The Tomato!

Best buddies, Chef, Author and Restaurateur, Don Pintabona, and Gerry Hayden talk tomato and share a gazpacho recipe from Gerry's restaurant "The North Fork Table and Inn", that is out of this world! Friend of the chefs and tomato grower, Farmer Stephanie Gaylor from Invincible Summer Farms in South Fork, New York, talks about seed saving for the future, and how to grow a tasty tomato and the lovely Joan Severence is on my Model Health Segment, she is not just a pretty face, she models, acts, cooks, grows a little and now is a game inventor. Should be a fun show!

Start Planting!

Finally we are going to get some plants in the ground. We are planning the layout of our veggie garden and going to start planting! Stephenie Caughlin from SeaBreeze Organic Farm will be the N-Season Farmer this week. She is going to share growing tips on our seasonal star veggie, the beet a root vegetable you need to get to know. Chef Andrew Spurgin is back giving us delicious ways to cook our star veggie. Nancy Donahue, a dear close model friend of mine, has reinvented herself time and time again since her supermodel days; wait till you see for what she is up to now! She also has some Model Health advice and a beet recipe too!

selecting tools & watering systems

Hopefully I have peeked your interest in growing your own on my first show and we are moving right along with selecting gardening tools and a simple watering system for your new garden. Have you ever heard of Stone Ale from the Stone Brewery Co.? Well the manager of their small farm is my N-Season Gardener, David Solomon will inspire us to grow our own micro greens and mushrooms. By the way anyone can grow micro greens, even my 11 year old son, Cole can. David Sasuga, from Fresh Origins, will show us how it is done on a larger scale. He is one of the largest micro green distributors nationally for chefs and restaurants. Lastly my good friend, supermodel, spokeswoman and author, Kim Alexis, i...

Getting Started

I want to get you excited about growing and I am going to make it really simple for you. Each show I will have a segment giving you tips on how to grow your own food. The best place to start is always at the beginning. So Sight selection and preparing the soil is what we will go over this week. Seasonal veggies are my favorite to eat so I am going to celebrate one or two every week and what vegetable says spring more than asparagus? Richard Wright, our N-Season Gardener from Edible Eden will be sharing some of his growing tips and Andrew Spurgin, Gourmet Chef Extraordinaire will be giving us simply delicious recipes that anyone can make at home and look like a professional. Supermodel Rachel...