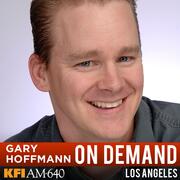 Again. (12/15)

To avoid being desensitized by the latest atrocities. We tackle the issue by begging the question "Why is this happening now?!"

Krampus the Xmas Demon (12/8)

Just when you thought it was safe to put out your stockings, we give you Krampus, the soul stealing, child eating/whipping demon of Europe.

Guest Who's Coming to Dinner (12/1)

It's the first show of the month and probably the last that I try to book so many guests. My pain is your gain. Enjoy!

Lest we Nugget (11/24)

Thanks for joining us on this Thanksgivikah. Now please pass the nuggets and cranberry sauce.

Sunday Morning News Addendum (11/17)

A special addendum to the Sunday Morning News w/ Gary Hoffmann.

Hoffmann dreams of Haiti (11/17)

Everything you've ever wanted to know about Haiti but were afraid to ask. News nuggets and Batkid in this edition of the Sunday Morning News.

The Archer of truth (11/10)

In for Gary Hoffmann, Rob "Hot Mic" Archer drops biscuits of hot buttered truthfulness. Along with his plucky sidekick Darling Nikki they are the undisputed wonder twins of news.

Re: LAX (11/4)

We have Rob Archer in the studio adding a pinch of cayenne to the Sunday Morning mix. This, and our world famour Nine News Nuggets You Should Know.

Konfeti, criminals and Dr. Weird (10/27)

We have 3 pounds of show in a 2 pound bag. "What's in your bag Gary" you may ask, lemme tell ya: I have nuggets, tootsie pops and some scary 'old timey' radio for your pre-Halloween needs.

Beer, space and beer yetis (10/20)

The government shutdown has taken its toll on not only our psyches but the space program and most of all, a lack of decent brews. We take care of both today so tune in.

Gary's Got Talent (10/13)

The funeral dirge of finger pointing and posturing of the government shutdown continues. But don't fret dear listener, we've got nuggets that will surely bring a smile to that sequester sunken face.

Bulletrain to shutdown (10/6)

We have government shutdowns and mental breakdowns. Food that was loved by Stas when he was a kid...guess what Boehner said?

Kanye, Kimmel and Hoffmann (9/29)

Kanye and Kimmel rap feud continues; the promise and problems of the Affordable Healthcare Act ensues. Oh yeah, and I saved a 4 year old girl from at a baseball game yesterday.

Sexual Jihad (9/22)

Producer Brent called it "Debbie does Damascus" but the truth of teenagers-having tens of partners and carrying their babies are one of the more 'different' twists on the state of Syria.

Armageddon Next (9/15)

A tie in to last week's show: the crisis in Syria may have started the Armageddon clock, but the nerds will know what time it hits. This and the Nine News Nuggets You Need To Know.

Armageddon Next (9/15)

A tie in to last week's show: the crisis in Syria may have started the Armageddon clock, but the nerds will know what time it hits. This and the Nine News Nuggets You Need To Know.

As the world huddles (9/8)

The bible has prophesied what was going to happen in Damascus, and maybe some divine intervention is required for Mikey's Kansas City Chiefs.

Id Tap That (9/1)

The president is tackling this issue with 'all deliberate speed' but may warrant a more quicker response. This and the best pickup lines from the NSA.

the Dream Continues (8/25)

It's been five years since Martin Luther King's "I have a dream speech," and here's a little FYI, the title of the speech isn't "I have a dream." That, and the 'Nine News Nuggets You Need to Know' today on KFI

Untitled (8/18)

Uncle Touchy? Bob's Crab Crotch? Mr Slobber? Granny's Little Helper? Bob Big Bone?

I'm baack (8/11)

I'm back behind the mike and between your ears. So pay attention because there will be a pop quiz at the end.

Gone Fishing (8/4)

While Gary's off on a Deliverance-esque fishing expedition, we turn to the "Muse with the News," Shannon Farren.

Holy Hoffman Riding a Unicorn (7/28)

We have all the Weiner jokes that are fit to print, along with-not one, but two guests! All of this, and the NNYNTK

Kill your television (7/21)

The Emmy nominees are in, and guess what? The big awards are going to shows that are broadcasted over the net. We also have the Nine News Nuggets and more on the Trayvon verdict aftermath.

Not guilty. (7/14)

The jury had decided, justice has been done. But what were the other casualties besides Trayvon? I claim the media's perspicacity for one...tune in for the rest.

Crash Site (7/7)

Plane crashes, Syria, the 19 brave firefighters memorialized-AND 9 News Nuggets? This show is chockablock with info you can't afford to miss.

Today on the Fabulous Gary Hoffman (6/30)

A sobering view on what the Supreme Court justices really meant when they overturned and DOMA and Prop 8. This, and a space voyage Cheap Trick.

Pinch Quipper (6/23)

Substituting for Hoffman we have veteran homerun hitter Shannon Farren throwing news nuggets faster than Nomo

A gift of 23 chromosomes (6/16)

Thanks dad for those lovely 23 chromosomes and a few deviating alleles.

Someone is watching me (6/9)

Feeling paranoid? Are there strange clicks when you dial? Then you are part of the NSA spying program, est. 1950

The Bagel Goddess cometh (6/1)

We are joined today with our Red Cross Auction winner Marti aka The Bagel Goddess. We are carbed up and ready to go!

Annyong (5/26)

I can't pretend to be a little bit excited about the upcoming Arrested Development Season. Oh! There's some IRS stuff going on too.

L.A. Mayoral Race (5/19)

The mayoral race speeds up to an apathetic tempo due to low voter turn-out and lack of daylight between the two candidates.

No spitting in the ashes (5/12)

Today, on the Sunday Morning News: Ancient words that stand the test of time, and my weekly "I told you so."

El Gringo de Mayo (5/5)

Today: More questions than answers in the Leila Fowler case, what to do with the Boston Bomber's Body and the Nine News Nuggets You Need to Know

Straighten up and fly right (4/28)

The ubiquitious sequestor releases its hold on the airline industy, when Congressmen need to fly home. Coincidence?

Ides of April (4/21)

What is going on with the final weeks of April? Koresh, Mc Veigh...That and the Nine News Nuggets.

Kermit Gosnell Trial (4/14)

*Caution: Todays show contains material not suitable for a young audience.

Kamala Harr-assment (4/7)

Sunday, we have the president tries working blue, Kim Jon Un and nine news nuggets for you.

Marshmallow my peeps! (3/31)

Pack that Easter basket with pink and green Easter grass, crack open a pack of peeps and let's do this!

Gay marriage (3/24)

Gary reviews the issue before Supreme Court hearings later this week.

St. Paddy's day edition (3/17)

We've got your news nuggets to soak up all that green beer.

Serial Thrillers (3/10)

The latest saber rattling from S. Korea and our own Todd Wilson comes on a junket for his new movie "Serial Buddies."

Woodwardian Denial (3/3)

We have salacious trials, Woodward's denial. Bippity boppity boo.

Thanking the academy (2/24)

Find out the origin story of Sea-questor.

Raising Pope (2/17)

Pope Benedict, cancer seeking bras and why stripping is a dangerous job

Manhunt (2/10)

The search continues for Christopher Dorner.

Guns, Galoshes and Girls (1/28)

You wanted it you got it! A Sunday edition so chock full of guns, girls and galoshes.

Offficial (sic) Inauguaration(1/20)

Imaginary girls and the men who love them.