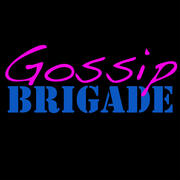 Celebrity Appearance Fees

Stop, collaborate and listen to this: Vanilla Ice reportedly needs $15,000 to show up at your club. And a bevy of celebrities - including Aerosmith, Jay-Z, and bevy of others require north of a million to play parties. Listen now to hear about more celebrity appearance fees!

Sir Patrick Stewart Gay?

It appears as though The Guardian made a wee bit of a typo: it claimed actor Sir Patrick Stewart is gay. Whoops. Listen now!

Celebrities Using Psychics

Tori Spelling told Access Hollywood that the spirit of Farrah Fawcett visited her during a session with Hollywood psychic John Edward. But Tori's hardly the only celeb to summon the assistance of psychics. Some big time A-listers reportedly seek the help of tea-leaf readers and mediums, as well. Find out who!

Which Actress Needs a Film Kickstarted by Fans?

Hey, buddy - can you spare six digits? Someone who once earned $15 million for a movie has been tasked to ask fans for $150,000 to complete her new film, Jenny's Wedding. Find out who it is by listening to the Sarge and the Gossip Brigade Celebrity Intel Briefing!

Back Together Again – Hilary Duff and Mike Comrie?

Estranged couple Hilary Duff and Mike Comrie - who announced their separation in January - were photographed together last week. So what gives? The Sarge is back - listen to the recon in the Celebrity Intel Briefing!

Which Actor Couldn't Score Phone Numbers from Two Models?

Who says Hollywood actors always get girls they want? An award-winning heartthrob reportedly struck out trying to score himself a pair of models. Listen now to find out who allegedly was refused digits!

That's Amore? Model Allegedly Has Video of Her with Kanye West

Model Gabriella Amore claims to have a video of her with Kanye West - not exactly something that can be good before Yeezus' trip to the altar with Kim Kardashian. Listen now!

Brandi Glanville: 'Obsessed' with LeAnn Rimes, Eddie Cibrian and Twitter

People join Twitter for various reasons: stay current with the news, promote projects, or follow their friends and celebrities. But Real Housewife of Beverly Hills star Brandi Glanville apparently joined Twitter for an admittedly different reason. Listen now to find out what.

Heidi Klum and Martin Kirsten: The Break-Up Contract?

Heidi Klum and former boyfriend/bodyguard Martin Kirsten apparently have lots to figure out with their break-up, seeing as how he worked for her and all.

Lordy, Lordy: Justin Bieber Getting Baptized?

GossipCop.com confirms that Justin Bieber is looking to get baptized with the Hillsong Church. Listen now!

Taylor Swift and Aaron Rodgers Dating?

Oh, snap! Football season is now officially over – and some rumors are kicking around that Taylor Swift might have caught herself an all-star quarterback - Green Packers tosser Aaron Rodgers!

Bruce Jenner Becoming Brigitte Jenner?

Radar Online reports that Bruce Jenner underwent a laryngeal shave. Now the National Enquirer suggests Kris Jenner's estranged ex may go even further - and take the female name "Brigitte," after Brigitte Bardot.

She Hates Them: Puddle of Mudd Members Sued

Puddle of Mudd - whose biggest song is "She Hates Me" - is being sued by a woman claiming all sorts of head injures after allegedly being hit in the head by one of the band's drumsticks.

Maybe a Match – Khloe Kardashian to Date Online?

Looking for love, happiness, and fame? OK! magazine says Kris Jenner is trying to get Khloe Kardashian an "exclusive deal" with online dating sites like Match.com and eHarmony. Listen now!

Backstreet Bieber – AJ McLean Offers to Show Justin the Meaning

Backstreet Boy AJ McLean - who's battled his own share of struggles - told People magazine he wants to show Justin Bieber the meaning of being a decent person.

Where Has Anne Hathaway Been?

While promoting her new movie "Song One," Anne Hathaway explained what's been going on.

Jonah Hill's 'Wolf of Wall Street' Pay Cut

Jonah Hill told Howard Stern that he worked in Wolf of Wall Street for a fairly meager salary. Find out how much - and why he took the pay cut.

Sofia Vergara Falls Asleep, 'Modern Family' Cast Takes Prank Pictures!

Modern Family's Julie Bowen, Ty Burrell, Jesse Tyler Ferguson, and Eric Stonestreet taught Sofia Vergara a lesson: don't fall asleep on set.

Justin Bieber vs Selena Gomez in a Texting War?

A text message war between Justin Bieber and Selena Gomez reportedly turned very graphic last week. Did the Biebs send Selena a picture of his little Bieber?

LiLo: A Blushing Bride? Is Lindsay Lohan Getting Married?

According to reports, Lindsay Lohan is trying to win back an ex in the hopes of getting married - and having the wedding on reality TV! Find out who the blushing (alleged) bride is reportedly pursuing.

Which RHBH Cast Member May Be Getting Fired?

Radar Online reports that someone from 'Real Housewives of Beverly Hills' might be fired - and actually have to become an actual, real housewife. Who is it - and why?

Jared Leto and Taylor Swift Got Close at the Golden Globes

Taylor Swift was spotted getting close – very close, in fact – to one of the Golden Globe winners Sunday night. But who? The Daily Mail writes that it was Jared Leto, won the Golden Globe for Best Performance by an Actor in a Supporting Role in a Motion Picture, for his work in the Dallas Buyers Club. Later in the evening, the 42-year-old actor/singer was spotted getting rather cozy, with the 24-year-old country superstar, during the InStyle Golden Globes after party.

What is Taylor Swift REALLY Like? Sarah Hyland Gives Her Take

Ever wonder what Taylor Swift is really like? 'Modern Family' actress Sarah Hyland dished some details to People magazine on the red carpet at Sunday's Golden Globes. Listen now!

What's that Smell? Is It Kanye West's Body Odor?

While some people may think Kanye West's music stinks, the National Enquirer reports that Kim Kardashian thinks that the man himself has an odor problem. From shaving pits to to injecting Botox, listen now to learn more about this stinky - er, sticky - situation.

Belding Bleats the Blues: Dennis Haskins Sings 'Heartbreak Hotel' on Karaoke Night!

Dennis Haskins – probably known best as school principal Mr. Belding on the 1980s television series Saved by the Bell – apparently has a new place to dwell: singing "Heartbreak Hotel" on karaoke night! Listen to the Celebrity Intel Briefing Minute and watch the video of Haskins' Heartbreak Hotel now GossipBrigade.com/radio!

TMZ Breaks Engagement News to Emma Roberts' Family

Not everyone knows that American Horror Story actors Evan Peters and Emma Roberts are engaged. Apparently, it was news to some of her own family. They found out when TMZ offered congratulations to the family!

Is Amanda Bynes Hanging Out with People Who Aren't Sober?

Well, that didn't take long. According to RadarOnline.com, troubled actress Amanda Bynes is already hanging out with people who aren't sober. Listen now.

Look Out, Paris – Here Comes DJ Lindsay Lohan?

Celebrities seem to have this thing with playing DJ. Paris Hilton is spinning in Spain – and now another diva may be aiming to star on the turntables. TMZ reports Lindsay Lohan was at New York City's Pier 94, getting tips from Diplo and Major Lazer.

Jay Mohr Makes Fat Crack at Alyssa Milano

Did Jay Mohr really call Alyssa Milano fat? And how did the former "Who's the Boss" star handle it? Listen now!

Did Charlie Sheen Get Married?

Charlie Sheen tweeted that he got married! But before you send him a gift, make sure you listen to this Celebrity Intel Briefing Minute.

Olivia Munn Causing Problems in the "Newsroom"?

A source tells RadarOnline.com that star Olivia Munn has a "know-it- all-attitude" that bugs Newsroom co-star Jeff Daniels and producer/creator Aaron Sorkin.

Mariah Carey Performing for Dictators?

Is Mariah Carey spending her holidays performing for dictators?

Michael Douglas and Catherine Zeta-Jones Back Together?

Michael Douglas and Catherine Zeta-Jones back together? Listen now!

Celebrity New Year Tweets to Fans

From sincere to snarky, stars have been busy tweeting New Years greetings to their fans. Find out Katherine Heigl, Evan Rachel Wood ,JWOWW, Blake Shelton, Mike Tyson, Hoda Kotb and others have had to say.

Brian Austin Green on "Anger Management" – But What Does the Fox Say?

Radar Online.com reports actress Megan Fox was NOT in favor of her husband Brian Austin Green joining the cast of Charlie Sheen's "Anger Management — find out why.

Getting Hairy: Bruce Jenner Rebelling Against Kris Jenner?

How is former Olympian and Keeping Up with the Kardashians star Bruce Jenner rebelling against estranged wife Kris Jenner and her Kardashian clan? Brody Jenner dishes on a situation growing hairier by the day.

Tori Spelling's Store for Lease?

Tori Spelling's husband Dean McDermott was reportedly caught cheating on her. Now RadarOnline.com reports her Sherman Oaks store is up for lease.

Lady Gaga, Charlie Sheen Make the List of 2013 Top Celebrity Feuds

GossipCop.com released its list of the Top 13 Celebrity Feuds of 2013. Lady Gaga owns nearly a quarter of it and Charlie Sheen also is a repeat offender on this year's list.

No Bachelor Party for Adam Levine?

What will People magazine's Sexiest Man Alive Adam Levine have at his bachelor party? Blake Shelton thinks the Maroon 5 and his "Voice" co-judge shouldn't even have one. Listen now to find out why!

No Justice for 'RHONJ' Shooting Schedule

The legal system's schedule just isn't jiving with what the 'Real Housewives of New Jersey' had planned for their shooting schedule.

Kristin Cavallari: "The Hills" Was Fake!

Kristin Cavallari says that "The Hills" was fake! (Sorry to shock you) She told talk show host and Real Housewife star Bethenney Frankel – oh, the irony there – all the details.

Gwyneth Paltrow Quotes: The Top 25 Craziest, Most Outrageous!

Radar Online compiled a list of Gwyneth Paltrow quotes. From designer jeans to soup, nothing is safe from Gwynnie.

Chelsea Handler Drops $100,000 at Charity Event

Chelsea Handler sure was at a charity event. But The Wrap reports that some cocktails that night apparently made her extremely generous. Listen now.

Neal Schon and Michaele Salahi's Gift Registry

White House party crasher turned Real Housewife of DC Michaele Salahi and Journey guitarist husband Neal Schon charged $15 a pop for the pay-per-view privilege of watching them get married on Sunday. And Celebuzz.com reports their Neiman Marcus gift registry tallies $90,000 dollars in items. Listen now to find out what kind of stuff you can buy the happy couple.

North Pole Gossip: Rudolph the Red Nosed Reindeer's Girlfriend!

Here's some gossip from the North Pole - sources say that Rudolph the Red Nose Reindeer has a girlfriend! Listen now to find out who the burgundy beaked buck is (allegedly) dating.

Khloe Kardashian Dating Matt Kemp?

Khloe Kardashian filed for divorce last week from NBA free agent Lamar Odom - but she might not be a free agent. RadarOnline.com reports she may already have a rebound relationship - with Rihanna ex & Los Angeles Dodgers star Matt Kemp!

Bruce Jenner Cutting His Adam's Apple?

Bruce Jenner may do something that certainly won't help get rid of those gender reassignment rumors.

What is Happening on the 'Fifty Shades of Grey' Set?

What is happening on the set of Fifty Shades of Grey? We've talked about the sexy, S&M chick-lit book being adapted into a film, that may even have an NC-17 version.But Perez Hilton has the details on some set goings-on that may surprise us. Listen now.

Ryan O'Neal Talks to a Farrah Fawcett Warhol Painting

Ryan O'Neal admits to courtroom that he talks to an Andy Warhol painting of his late girlfriend, Farrah Fawcett.

Kanye West Not Happy with Two GRAMMY Nominations

Many recording artists would be excited to receive just one GRAMMY nomination. Not Kanye West. Listen to his anger about receiving a paltry two GRAMMY nods.

One Direction's Harry Styles Leaving to Record a Solo Album?

One Direction's Harry Styles wants to record a solo next year and is already separating himself from the group, reports VH1's Gossip Table panelist and HollywoodLife.com writer Chloe Melas. Is he leaving the boy band? Listen now.

Amy Poehler: Stop it with the Selfies!

Maybe Amy Poehler is someone Instagram can cross off their list of celebrity spokespeople. The Parks and Recreation star wants everyone to cool it with the selfies. Plus, why are her feelings hurt - even when it sounds like someone's flattering her? Listen now!

Justin Bieber Doesn't Want to be Bullied

Justin Bieber called into Ryan Seacrest's radio show Monday - and said the media's "attacking him" everyday is akin to school bullying.

Michael Douglas Asking for Help to Win Back Catherine Zeta-Jones?

Is Michael Douglas asking for help to win back Catherine Zeta-Jones? The National Enquirer says he is - and going to an unlikely ally. Listen now and find out who.

Ariana Grande Feuds with Selena Gomez at the KIIS Jingle Ball?

Pop singers Selena Gomez and Ariana Grande performed at KIIS FM's Jingle Ball Christmas concert in Los Angeles on Friday. But did one of them publicly accuse the other of lip synching? Come and Get It - your Celebrity Intel Briefing now!

Kirstie Alley Fight Club, Part 2: Valerie Bertinelli

In our previous Celebrity Intel Briefing, we talked about Kirstie Alley spouting off about Leah Remini. According to the National Enquirer, now it seems Valerie Bertinelli may be on her fight card, as well. Valerie's Hot in Cleveland has been a hit for TV Land and Kirstie's self- titled show launched on the network this week. But why is Kirstie purportedly flipping out about her network co-worker? Does it have to do with ex-husband Parker Stevenson and Jenny Craig? Listen now.

Kirstie Alley Fight Club, Part 1: Leah Remini

Kirstie Alley has been known for her love of food – and now is seems as though she affinity for feud. Perez Hilton reports that the Scientologist really seems to have it out for Leah Remini, who famously bolted from the controversial church earlier this year. Hear what she told Howard Stern about the former King of Queens star.

Spice Girls Reunion? Not So Posh, Victoria Beckham Allegedly Says

Is a Spice Girls reunion in the making? It may not be what one of the British beauties wants…what she really, really wants. Perez Hilton reports that Melanie Brown – known in Spice Girl world as "Mel B" and "Scary Spice" – recently said she wants to organize a Spice Girl reunion, and even spoke with Geri Halliwell (Ginger Spice, you know). But Victoria Beckham - the Posh one - reportedly isn't so keen on the idea. Listen and find out why.

Taylor Swift and Kendall Jenner Fighting over One Direction's Harry Styles?

One source says Taylor Swift is not over Harry Styles - and trashing Kendall Jenner, who is allegedly hooking up with the One Direction heart throb. But another source says that's not the case.

Lindsay Lohan Hooking up with Liam Neeson's 18-Year-Old Son?

Are 19-year-old men too old for 27-year-old Lindsay Lohan? The New York Post writes, that after reportedly dating 19-year-old model Liam Dean, LiLo was seen cozying up to Liam Neeson's 18-year-old son, Michael. Listen to where she allegedly took him!

Britney Spears Engaged and Getting Married in Hawaii?

Britney Spears is engaged and planning a Hawaiian wedding, according to National Enquirer sources to who say she accepted boyfriend David Lucado's proposal.

A Kim Kardashian Warhol Painting is Coming Soon!

Pop culture lovers – take heart. A Kim Kardashian Warhol painting has been commissioned! Sure, Andy Warhol died over 25 years ago. But that hasn't stopped Kanye West from commissioning a pop art painting from a Warhol. Listen now!

What Celebrity's Credit Card Was Declined?

This is embarrassing. RadarOnline.com reports that "Wrecking Ball" singer Miley Cyrus' credit card was declined. What was she trying to buy - and what did the cashier say? Listen now.

Renee Zellweger Going 'Dancing with the Stars'?

Renee Zellweger played a character that completed Tom Cruise's Jerry Maguire. But is she being tapped to complete a cast of all Oscar-winners on Dancing with the Stars? Listen now.

Did Ferris Bueller Almost Send Marty McFly Home?

Did Marty McFly almost flee Hollywood because of Ferris Bueller? Page Six writes that when Michael J. Fox was struggling actor, he nearly gave up the craft - because he kept losing roles to Matthew Broderick. Listen now for the scoop - and go back to the future!

RHOB Brandi Glanville Refuses On-Air Intervention by Kim Richards?

Real Housewives of Beverly Hills star Brandi Glanville allegedly refused to participate in a dramatic on-air intervention - spearheaded by Kim Richards.

Lady Gaga, Courtney Love and Brad Pitt – Celebrity Strippers?

What do Brad Pitt, Lady Gaga, and Courtney Love have in common? According to FoxNews.com, these celebrities were strippers! Get the naked truth and listen now!

Fifty Shades of Grey – the NC-17 Movie?

The E.L. James book Fifty Shades of Grey certainly has its share of explicit steam. But is producer Dana Brunetti - who is adapting it for the big screen - considering intentionally making an NC-17 version of the film? Listen now.

Kris Jenner's New Man – Ben Flajnik of 'The Bachelor'?

Kris Jenner allegedly has a new man - Ben Flajnik of The Bachelor. Us Weekly reports the Kardashian matriarch has been hooking up the Envolve Winery winemaker. Fun fact: Kris was 30-ish when Ben was born. Listen now!

Kanye West's Crazy Radio Interviews. Today's Victims – Power 105, Sway

You know…it seems like just the other day Kanye West said something bizarre in an interview. Oh, wait...it was. He's back at it again. This time it was with radio personality Sway on New York's Power 105 radio.

Kanye West Thinks America Should Appreciate the Kardashians

You know what, America? This Thanksgiving, we need to appreciate the Kardashians. Kanye West has - predictably - some wildly varying reasons as to why. Listen now.

Britney Spears Boyfriend: The Background Check?

Did Britney Spears boyfriend David Lucado have to submit to background check? Listen now.

Taylor and Pitbull Make Entertainment Tonight's List of Nicest Celebs

Sure. Hearing about rich celebrities acting like babies is amusing every so often. But learning who the good guys are is also important. Entertainment Tonight tells us Ellen DeGeneres, Taylor Swift, Ben Stiller, Kristen Wiig, and Pitbull are just some of the nicest celebrities around.

Justin Timberlake Has Big Night at AMAs – But Where Was Jessica Biel?

Justin Timberlake won three trophies at Sunday night's American Music Awards. But wife Jessica Biel wasn't there to celebrate with him. Is the couple still…'NSYNC? Listen now to the Celebrity Intel Briefing Minute.

10 Celebrities Not on Social Media

PopSugar rounded up George Clooney, Scarlett Johansson, Kristen Stewart, Kate Hudson, and Julia Roberts as a few of the celebrities intentionally staying away from social media. Julia summed it up this way to Marie Claire: "It's kind of like cotton candy: It looks so appealing, and you just can't resist getting in there. Then you just end up with sticky fingers, and it lasted an instant." Who are the others staying away from the Twitter, Facebook, and Instagram? Find out now!

What's in Alec Baldwin's Wallet? 30 Rocker Hires Help to Shield Him from Photogs.

Alec Baldwin's run-ins last week with the media and alleged homophobic slur landed him scorn, mockery, and a two-week suspension of his MSNBC talk show. He hired some unusual help to shield him from photographers waiting outside his Manhattan apartment. Find out how he compensated them. Get it on iTunes or Listen on iHeartRadio

Look like Britney Spears? You Could Be Her Body Double.

Has anyone said that you – yes, you – resemble a celebrity? If you're a Britney Spears lookalike, someone may want to hire you as her body double. Listen now.

Did Britney Spears Hook Up with Robin Thicke? The Lines are Blurred…

Perez Hilton reports that Britney Spears hooked up with Robin Thicke after she and Justin Timberlake broke up about ten years ago! Listen now to the Celebrity Intel Briefing for the details! Get it on iTunes or Listen on iHeartRadio

30 Scandals About 'Dancing with the Stars'

Leah Remini and Tony Dovolani were eliminated during Monday night's Dancing with the Stars. But like almost everything Hollywood, the show has its share of juicy gossip and scandals. Radar Online says D.L. Hughley dusted off his tap shoes and joined the cast so he could pay off two HUGE tax liens! And that maybe the show was just what the doctor ordered for Andy Dick.

Russell Brand – Booted from South Africa Over Passport Issues?

Russell Brand learned some very important lessons about passports - and had to postpone four shows in South Africa because of two measly pages. Perez Hilton has the recon. Listen now to find out what happened.

Faith Hill and Tim McGraw Divorcing? "Absolutely Not" Says "This Kiss" Singer

Divorce rumors have plagued husband and wife country superstar couple Tim McGraw and Faith Hill. So what's the story? The "This Kiss" singer says "Absolutely not." But is there something behind all these rumors? People's Mark Gray sat down with them and watched their body language. Listen now.

Now Who's the Biggest Loser? Jillian Michaels Busted for Cheating!

Sure, many of us have cheated on diets or maybe skipped a workout – or ten – when we really shouldn't have. But on this week's edition of NBC's Biggest Loser, trainer Jillian Michaels induced her entire team to cheat. But did her tactics even help? Ask Craig Arrington - Michaels team member - who didn't see a significant weight loss and was eliminated! Listen now.

Michael Jackson Company Alleges Britney Spears, AC/DC, Whitney Were Drug Users?

Is Michael Jackson involved in another lawsuit? Perez Hilton writes that Michael Jackson's people are labeling Britney Spears, George Michael, Van Halen, Aerosmith and other big name celebs as hard-core drug abusers. Apparently, insurance market Lloyds of London is refusing to pay benefits under a policy entertainment conglomerate AEG took out in case Jackson was unable perform his "This Is It" tour - because the company failed to reveal Jackson was an alleged drug user. Listen now to the recon.

Simon Cowell – Engaging His Girlfriend Lauren Silverman?

Is Simon Cowell ready to get engaged to girlfriend Lauren Silverman? Last week, we told you the two names he picked out for the son the two are expecting. But will the former American Idol judge pop the question and make his baby mama the next Cowell Idol? Or does she have the X Factor? Or… Us Weekly's sources say he has a ring. Gossip Cop says nnnnope. Listen now to get the recon.

Missing National Treasure: Nicolas Cage Sex Pictures?

How's this for a missing National Treasure: Nicolas Cage sex photos were reportedly stolen. That's right. Kim Kardashian, Paris Hilton, Pam Anderson, and that Pippi Longstocking lady may have some company in the celebrity naughty home video and photo arena. But Nic says the photos don't exist - despite TMZ's law enforcement sources saying pics of him and Christina Fulton getting cray-cray are out there. Listen now.

K-Fed: Britney Spears' Boyfriend David Lucado is a "Cool Guy"

Meeting your ex's new partner can be an awkward situation. And when you're world famous and the encounter is recorded for all of us to see…well, things could get out of hand. Luckily, though, Britney Spears current boyfriend David Lucado and her ex-husband Kevin Federline seemed to get along just fine. In fact, K-Fed told TMZ that Brit-Brit's new dude is, "a cool guy." So how did the introductions take place - and is a double date with Mrs. K-Fed, Victoria Prince in the cards? Listen now.

Justin Bieber Uses His Celebrity for a Positive Reason, Honors Young Fan

Justin Bieber constantly seems to be front and center in celebrity gossip magazines and blogs - because he creates a seemingly endless supply of material! Today's Celebrity Intel Briefing Minute was almost about how Justin is reportedly mad because his friend Lil Twist spouted off to Bieber's manager -- a man who willingly calls himself "Scooter." Instead, here's a story showcasing Justin using his celebrity for a positive reason.

Kim and Kanye Visit the Kennedy Cottage – Is She the New Jackie O?

Radar Online reports Kim Kardashian and Kanye West spent a romantic getaway this past weekend at the same cottage where John and Jackie Kennedy honeymooned in 1953. (Fun fact: the cabin at San Ysidro Ranch resort in Montecito, California is close to where she married Kris Humphries) But people are somehow calling her this generation's Jackie O? O...the humanity. Listen now to the Celebrity Intel Briefing Minute.

Talk About Hunger Games. Jennifer Lawrence Hates Dieting, Working Out!

As if we needed another reason to love Jennifer Lawrence. The Silver Linings stunner tells InStyle that when it comes to dieting and working out "Nothing can motivate me." (One of us! One of us! We accept you, one of us!) Even blockbuster film shoots like Hunger Games and X-Men: Days of Future Past weren't enough to force her to reconsider her love for food. Listen to what some of her favorite foods are - and how she reacted when someone called her fat (can you even...?!)

Guy Petitions Beyonce to Boycott Kim Kardashian's Wedding to Kanye West

The HollywoodGossip.com reports a man named John Barry posted a petition urging singer Beyonce to not attend Kim Kardashian and Kanye West's wedding. He even suggested some excuses that Mrs. Jay-Z could use as regrets on the RSVP card. How thoughtful. Listen now to the Celebrity Intel Briefing Minute.

Doug Hutchison, Courtney Stodden Separation Agreement Signed with a Heart

News broke last week about teenage bride Courtney Stodden separating from middle-age groom Doug Hutchison. But if the marriage seemed strange – just wait until you hear about their separation agreement. The Daily Mail got their paws on the couple's strange separation agreement - which reads more like a deal memo and is signed with a heart. Listen now to the Celebrity Intel Briefing Minute.

Dogs at Kanye West and Kim Kardashian's Wedding?

First it was drama-ville when Kim Kardashian was deciding who would walk her down the aisle at her upcoming wedding to rapper Kanye West. She, of course, eventually settled on stepfather Bruce Jenner. But someone needs to escort the ceremony's biggest diva to the altar! And no, it's not Kris Jenner we're talking about here, fellow cadets. Someone needs to get a leash on this wedding. Listen to what OK! magazine is reporting.

Lea Michele Hid Out with Kate Kudson After Cory Monteith's Death

Following the sudden death of her boyfriend Cory Monteith, Glee star Lea Michele needed refuge from hordes of media, and sought a solitary place to grieve. That's when her friend and fellow Hollywood beauty Kate Hudson stepped up and took her in. Listen now.

Is Anne Hathaway Pregnant? Comedian Brother Tom Allegedly Spills the Beans.

Is Anne Hathaway pregnant? Star magazine reports that her brother Tom confirmed she is – and let the joyous news slip during a comedy routine he performed. Listen now to the Celebrity Intel Briefing Minute.

Fresh Prince Will Smith Getting Fresh with Margot Robie?

Was the Fresh Prince of Bel Air getting fresh with a woman who is not his wife? RadarOnline.com reports that Will Smith and 23-year-old Australian actress Margot Robie "got too close at a New Orleans party last month and pictures that were meant to stay private, prove it." According to Star magazine, which allegedly obtained the salacious pictures, Smith and Robie, cozied up in a photobooth. Listen to the details here.

Simon Cowell Reveals What He Wants to Name His Son!

Simon Cowell has revealed two names he's selected for his son he is expecting with girlfriend Lauren Silverman. During Monday's episode of Extra, Cowell told Terri Seymour – a former Cowell girlfriend herself – what he picked out. Listen now!

What Happened to Renee Zellweger's Face?

When Renee Zellweger showed up for a movie this weekend, her signature squinty-eyed look was noticeably gone. Where did it go? Listen now.

Doug Hutchison: "Lost" without Courtney Stodden?

Actor Doug Hutchison – known to many as "Horace Goodspeed" in the hit television series Lost – and his wife Courtney Stodden have reportedly broken up. According to Radar Online, sources say Doug was forced to pack his bags is, "heartbroken, angry and devastated and Doug's world has been turned upside down." How is Courtney dealing with it? Listen now to the Celebrity Intel Briefing Minute.

Justin Bieber's "Bad Day" – and Then Some

Justin Bieber released a new just after midnight on Monday morning. It's called "Bad Day" -which is interesting, because Bieber had a couple of bad days this past weekend. From being photographed leaving a brothel to getting smacked with a waterbottle, it's been a series of bad days for the "Boyfriend" singer. Listen now.

Did Mick Jagger Really Hit on Katy Perry?

Katy Perry claims Rolling Stone legend Mick Jagger made a pass at her when she was 18. But is that the truth? Listen now.

Anne Hathaway's Diva Demands Included Not Talking to Her?

RadarOnline.com reports that before Anne Hathaway agreed to attend a cancer research charity event the event staff were aware of her long list of diva demands - including not talking to her. Listen now to the Celebrity Intel Briefing Minute!

Kristin Cavallari, Kerry Washington Pregnant!

There must be something in the water for actresses married to NFL players. Kerry Washington and Kristin Cavallari - both of whom are married to NFL stars - are pregnant. Listen now!

Khloe Kardashian and Lamar Odom Back Together? Not Quite.

Khloe Kardashian and Lamar Odom were photographed Monday attending Kanye West's concert at STAPLES Center in Los Angeles. So that means they're getting back together, right? Um, not quite. Listen now.

Latest Celebrity to Enter Rehab: Chris Brown

Chris Brown entered a rehab facility in order to "gain focus and insight into his past and recent behavior, enabling him to continue the pursuit of his life and his career from a healthier vantage point." Plus - listen now to what TMZ says the Los Angeles County Probation is doing about the habitual rule breaker.

Jonas Brothers: Break Up Announcement

People magazine announces that the Jonas Brothers have broken up. Listen now to what Nick, Joe, and Kevin have to say.

Britney Spears: Pirate Fighter?

A new report says Somali pirates are repelled by the music of Britney Spears. As one officer puts it, ""They're so effective the ship's security rarely needs to resort to firing guns - as soon as the pirates get a blast of Britney they move on as quickly as they can." Listen now!

Did Kendra Wilkinson See Ex-Boyfriend Shawne Merriman in San Diego?

Radar Online reports that former playmate and Girls Next Door star Kendra Wilkinson met up with ex-boyfriend (and former San Diego Chargers star) Shawne Merriman on a trip to San Diego. What did her husband Hank Baskett know? Listen now.

REPORT: Bruce Jenner Walking Kim Kardashian Down the Aisle at Wedding

Kim Kardashian appears to have finally made up her mind and - for now - has chosen Bruce Jenner to walk her down the aisle at her wedding to Kanye West. As Perez Hilton notes, it's more of a cut for celebrity momager Kris Jenner to collect. Listen now.

Katharine McPhee: Embarrassed to Be Caught Homewrecking?

Katharine McPhee is McMarried and was McPhotographed McKissing her Smash director - Michael Morris...and he's married, too! Listen now to what's (allegedly) so upsetting to the former American Idol star...and how Morris' wife, actress Mary McCormack took the news.

The Kim Kardashian and Kanye West Proposal Fallout Is Well Underway

There's already big fallout from Kanye West's proposal to Kim Kardashian on Monday night. And it starts with Bruce Jenner allegedly not being invited and Kris Jenner wanting Rob Kardashian to walk Kim down the aisle. And it starts... Listen now.