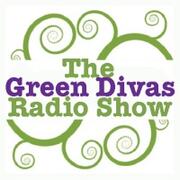 Join the Climate Change Conversation

From our Green Dude to our feature segment with John Kelly of the Youth Climate Report, we talked about how to engaged in the climate change debate in healthy ways. Plus, a fun Green Divas Foodie-Phile w/ a recipe to make healthy homemade treats for your dog. Also, episode includes the latest Green Divas myEARTH360 report for the week's environmental news.

National Pistachio Day? Asbestos & More

Busy GD show this week . . . who knew it was National Pistachio Day this week? We did. Also, did you know asbestos is still a threat. Learn about that and lots more.

GD myEARTH360: Earth News 2.28.14

An excellent mix of WTF, random and encouraging environmental news, and a way to take action for the week of 2.24.14

GD Ukelele Sing-A-Long & Wasting Less

Had a blast with GD Gina and her ukelele in the Green Diva Studio. Otherwise, the theme of the show was wasting less with a feature interview with Jacquelyn Ottman, author of The New Rules for Green Marketing and publisher of WeHateWaste.com. Lots more . . .

GD myEARTH360: Earth News Update 2.19.14

GD Lynn offers an excellent update on the latest environmental news -- coal slurry and oil spills, fracking blowouts, and even some good news for momma earth.

GD myEARTH360: Bee Love & More Updates

This week's Green Divas myEARTH360 Environmental News update includes why we need to help save the Bees, more on the Keystone XL pipeline, and Senator Ted Cruz's latest antics.

Detoxing Body & Home

The theme of this week's show was detoxing -- from the furniture in our house to foods that naturally detox our bodies.

GD myEARTH360: Environmental News Update

the first of our Green Divas myEARTH360 reports - weekly roundup of the latest environmental news. This week's report includes updates on the big drought our west, the Keystone pipeline, and the Virginia river contamination.

Super Bowl Feast Recipes & Farm to Table

Whether you care about the Super Bowl or not, you'll want to listen to this week's Foodie-Phile and hear about a couple of different chili recipes and some gluten-free cornbread. Also, we had a Caren Sinclair-Kay in the studio to talk about her Farm-to-Table delivery business.

Driving Green with Rabbi Dan

An excellent show with Dan Cohen (Rabbi Dan) fresh from the Detroit auto show on green driving, plus Foodie-Phile segment on why we love oats. Did you know you can recycle Christmas lights?

The Impact of the Gas & Oil Industry

Fantastic show w/ Deb Thomas, who is living Gasland (and is indeed connected to the film[s]). Also our guest Green Dude Bobby Williams, our Green Divas Foodie-Phile segment on natural cold remedies from the kitchen, and GD Mizar's DIY suet bird feeder segment.

The Green Reaper, Crock Pot Fun & More

A fun show to start 2014 - from crock pot season recipes and creative ways to use that old christmas tree to a fascinating interview with the Green Reaper about having an eco-friendly funeral.

The Spirit of Giving & MORE Chocolate!

We had another show filled with amazing chocolate: sassy (and delicious) DIY hot cocoa gift idea, personalized chocolate bark. Plus we talked a lot about our favorite ways to give to those in need during this season of giving.

Green Divas: Eco-Friendly Holidays +

The GDs have fun talking more about eco-friendly gift ideas - this time for the divas, plus DIY cinnamon ornaments, all about cranberries and our friend and Green Dude Rodman Schley, from the Urban Conversion TV series.

Green Divas: Thanksgiving, Honey & More

excellent show featuring Zeke Freeman of Bee Raw Honey w/ recipes for Thanksgiving, and Jessica Arinella of What You Can Do on how to help those in need this holiday season, and much more . . .

Green Divas Radio Show: Pre-Holiday Fun

Hate to start the holiday thing, but we wanted to talk about having a healthy Thanksgiving and thoughtful sustainable holiday season. We talked with Marie Oser of VegTV about being a Vegan and got some great recipe ideas, and we also got to speak to Jeff Yeager, the Ultimate Cheapskate about low-cost, low-stress, green gift ideas for the holiday season.

Green Divas Radio Show: Best Green Cars+

John Voelcker, Sr. Editor GreenCarReports.com talks about the 5 finalists for Best Green Car of 2014. Foodie-Phile report on chia seeds, and a feature interview with Heather White, Exec. Director of Environmental Working Group on cleaning up our toxic world.

Green Divas Radio Show: Big Green Bus +

A lot to fit in an hour! Ikea is selling solar panels? GD Meg meets Willie Nile; quick bread recipes, DIY ideas for holiday hostess gifts; why buying local for the holidays is so important; and interview with Erik Skarin, alternative fuel vehicle engineer (student from Dartmouth), who worked on the Big Green Bus.

Green Divas Radio Show: Ocean Love Pt. 1

The first in our series on preserving our oceans and understanding how human activity and climate change are impacting marine life and our shore lines. Great feature interview with Surfrider folks around the anniversary of super storm Sandy, and of course other great segments: Green Dude, Foodie-Philes, GD Mizar's DIY

Green Divas Radio Show: Banana Zombies

A fun Halloween show featuring healthy Halloween treats, DIY Halloween ideas and a special Green Dude segment featuring Jonathan Porritt on hope for the future.

Green Divas Radio Show: Mariel Hemingway

Another great interview with the beautiful Mariel Hemingway, but this time we also got to talk to Bobby Williams, who did a special Green Dude segment with us. Green Diva Gina did a great Foodie-Phile on natural cold remedies from the kitchen and GD Mizar's DIY on upcycling coffee cans into shabby chic containers.

Green Divas Radio Show: Naked Chocolate

We were all stoned on amazing raw, organic, fair trade, dark & delicious Sacred Chocolate that David Wolfe, our guest green dude brought with him. He is a raw foodist, longevity and nutritional expert and to our delight an fabulous chocolatier. divine and delicious episode.