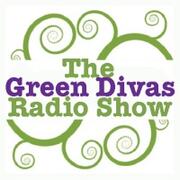 Green Divas: Eco-Friendly Holidays +

The GDs have fun talking more about eco-friendly gift ideas - this time for the divas, plus DIY cinnamon ornaments, all about cranberries and our friend and Green Dude Rodman Schley, from the Urban Conversion TV series.

Green Divas: Thanksgiving, Honey & More

excellent show featuring Zeke Freeman of Bee Raw Honey w/ recipes for Thanksgiving, and Jessica Arinella of What You Can Do on how to help those in need this holiday season, and much more . . .

Green Divas Radio Show: Pre-Holiday Fun

Hate to start the holiday thing, but we wanted to talk about having a healthy Thanksgiving and thoughtful sustainable holiday season. We talked with Marie Oser of VegTV about being a Vegan and got some great recipe ideas, and we also got to speak to Jeff Yeager, the Ultimate Cheapskate about low-cost, low-stress, green gift ideas for the holiday season.

Green Divas Radio Show: Best Green Cars+

John Voelcker, Sr. Editor GreenCarReports.com talks about the 5 finalists for Best Green Car of 2014. Foodie-Phile report on chia seeds, and a feature interview with Heather White, Exec. Director of Environmental Working Group on cleaning up our toxic world.

Green Divas Radio Show: Big Green Bus +

A lot to fit in an hour! Ikea is selling solar panels? GD Meg meets Willie Nile; quick bread recipes, DIY ideas for holiday hostess gifts; why buying local for the holidays is so important; and interview with Erik Skarin, alternative fuel vehicle engineer (student from Dartmouth), who worked on the Big Green Bus.

Green Divas Radio Show: Ocean Love Pt. 1

The first in our series on preserving our oceans and understanding how human activity and climate change are impacting marine life and our shore lines. Great feature interview with Surfrider folks around the anniversary of super storm Sandy, and of course other great segments: Green Dude, Foodie-Philes, GD Mizar's DIY

Green Divas Radio Show: Banana Zombies

A fun Halloween show featuring healthy Halloween treats, DIY Halloween ideas and a special Green Dude segment featuring Jonathan Porritt on hope for the future.

Green Divas Radio Show: Mariel Hemingway

Another great interview with the beautiful Mariel Hemingway, but this time we also got to talk to Bobby Williams, who did a special Green Dude segment with us. Green Diva Gina did a great Foodie-Phile on natural cold remedies from the kitchen and GD Mizar's DIY on upcycling coffee cans into shabby chic containers.

Green Divas Radio Show: Naked Chocolate

We were all stoned on amazing raw, organic, fair trade, dark & delicious Sacred Chocolate that David Wolfe, our guest green dude brought with him. He is a raw foodist, longevity and nutritional expert and to our delight an fabulous chocolatier. divine and delicious episode.