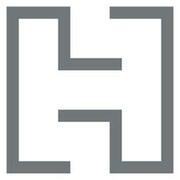 THE VISIONIST by Rachel Urquhart, Read by Ellen Archer, Peter Ganim and Ali Ahn

In this exquisite, transporting debut novel, a teenage girl finds refuge - but perhaps not - in an 1840s Shaker community.

THE SHIFT by Tory Johnson, Read by the Author

A gutsy look at what it takes to undo a lifetime of self-sabotaging habits and feel great about the change and yourself.

STRINGS ATTACHED by Joanne Lipman and Melanie Kupchynsky, Read by Kathleen McInerney and Eliza Foss

A truly inspirational memoir about one music teacher, and the myriad of students he helped mold and shape over the years.

Joel Osteen, I DECLARE: 31 Promises to Speak Over Your Life

Based on a regular, favorite feature of Joel Osteen's sermons, I DECLARE helps readers claim God's blessings for their lives.

Lemony Snicket, WHO COULD THAT BE AT THIS HOUR?

The eagerly awaited debut of an all-new four-book middle grade series from bestselling author Lemony Snicket.

James Patterson, MIDDLE SCHOOL: HOW I SURVIVED BULLIES, BROCCOLI, AND SNAKE HILL

In the fourth installment of the major-bestselling Middle School series, Rafe spends an unforgettable summer at sleep-away camp!

12TH OF NEVER by James Patterson

It's finally time! Detective Lindsay Boxer is in labor-and she's about to face the two most terrifying killers of her career.

Alex Cross Run by James Patterson

Detective Alex Cross hunts three serial killers--but is someone else hunting him?

Safe Haven by Nicholas Sparks

The #1 New York Times bestselling author Nicholas Sparks adds an element of suspense to the story of a woman who must learn to trust again in order to allow herself to love again.

Making Good Habits, Breaking Bad Habits by Joyce Meyer

Experts say that at least 40% of what we do is solely the result of habit, which is why it is so important to make good habits and break bad ones. In this book, Joyce Meyer zeroes in on 14 life-enhancing habits and provides practical tools that will help you make them your own.

The Kill Room

New York Times bestselling author Jeffery Deaver's next blockbuster thriller featuring returning character Lincoln Rhyme.

Beautiful Day

A summer wedding stirs up trouble on both sides of the family in this new novel from bestselling author Elin Hilderbrand.

THE PANTHER

John Corey returns in a new novel from the #1 New York Times bestselling author Nelson DeMille. Introduced by the author.

The Hit

Government assassin Will Robie returns in #1 New York Times bestselling author David Baldacci's next blockbuster thriller! Introduced by the author.

The Fifth Assassin

The #1 New York Times bestselling author of The Inner Circle, Brad Meltzer, introduces the second novel in the blockbuster Culper Ring Trilogy.

The Black Box

THE BLACK BOX: #1 bestselling author Michael Connelly introduces his LAPD Detective Harry Bosch who confronts the city's and his own haunted past.