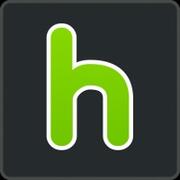 Geeks and Gear Interview with John P.

In our second episode of Geeks & Gear, we are interviewing Geek Beats own CEO John P. Find out what 3 gadgets John has with him at all times...his top 3 apps, and top 3 songs.

Geeks and Gear Interview with Cali Lewis

In our very first episode of Geeks & Gear, we are interviewing Geek Beats own Cali Lewis. Find out what her favorite gadgets are, her favorite songs and what she cannot live without!

Marketing your MLM Company

In this podcast I talk about marketing when it comes to MLM companies and products. I think people need to learn how to do it correctly, or you lose credibilty and ultimately tick people off.

We Are On Iheartradio! And Updates

Just a quick update and a HUGE announcement about iHeartRadio. We are very excited to announce we are now on their channel! Be sure to look us up!

Hubze cardz on the horizon

This is just an update on where we are with the hubze cardz and other things.

Small Business Vs. BIG Business

In this podcast, I am going to talk about leveling the playing field.

But Oreo is doing it! Shouldn't I?

So Oreo and other big brands are using Vine and Instagram video successfully, so you should try and use it to right? WRONG! Learn why it is not a good idea for you to follow the trends the big boys create!

EZ Leads App Coming

Are you focused on customer experience?

Are you G+'ing?

I have been spending a LOT of time on G+ lately, and I have some startling discoveries!

Beta is coming!

We are working on our Beta launch, so I just wanted to throw down a quick update...

Just an update

Is your core healthy?

Going Viral By Being Viral

Yes...viral. It sounds gross I know, but it is what I think many people expect their online presence to be just by sticking up a website and connecting a couple social media sites and well, this just is not the case. Learn how to set your expectations.

Facebook VS. Google Plus

Star Wars VS. Star Trek...Mac VS. PC...the old battles continue...but who really is "better" or "bigger" and can the other catch up before it's too late? Well, in our opinion, it's anybodies game. I, David, personally LOVE Google Plus. I just wish I was not so invested in Facebook..not that I purchased stock or anything...

Facebook Graph Search On The Horizon?

commitment

Late night ramble and updates

Help us select our logo. Http://hubze.com/logo-contest. See you there.

Happy New Year! Now what?

Setting Your 2013 Business Goals

Learn what it takes to succeed. Set your goals for 2013 now.

You have to fail to succeed. No regrets.

Hey Insiders, Here is the link if you would like to join our G+ community: https://plus.google.com/communities/106607008151926058443 This was a late night rant, so it goes off topic a bit sometimes, but the overall message is good I think! lol

Hubze Insider and YOUR Future

Want to know what the future of hubze holds? Well listen to this Podcast and I will tell you. Please visit http://hubze.com/registration to sign up for the Social Media Starter Kit that I reference in the Podcast. Thanks and see you there! David

hubze insider: Just Do It Already!

A lot of times we come up with excuses as to why we cannot do things. We need to quit that and just do it already.

Who hates advertisments?

Do you hate sites that have ads? Hate TV commercials? Maybe this will put it in perspective for you.