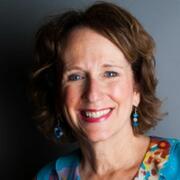 Do You Feel Appreciated?

If not why not?

Unhappy at Work?

Do you know why?

Are You An 87%-er?

Or are you among the Career Happy 13%?gg

Don't Do This!

"...I'll take any job you have". (No you won't.)

Are You A Career Drifter?

Don't let your career blow in the wind!

Social Media Matters

How's Your Social Media "J"?

Where Do You Wear Your Name Tag?

(You're probably doing it wrong)

Exchanging Biz Cards- The Right Way!

You've gotta have a reason.....

Got an interview at work?

It's easier to blow it than you think!

Will You Find Your Job Online?

Probably Not

Parents of New Grads-Get Off My Sifa!

Online job search- yes, no or maybe?

Parents of New Grads- Get Off my Sofa!

What your Grad Didn't Learn at College.

For NewGrads- Get Off My Sofa!

College doesn't prepare you for job search! Iu

Get off my sofa! New Grads & Job Search

Tips for new grads and their parents on navigating the transition from college to the career world.

Career Aha!- Free Agency?

Job Search- Who Are U Networking With?

Career Aha! - Tell Me About Yourself

Don't Do This- Negative Self Talk

Don't Do This- Returning Calls

Career Aha!- What Are U Rocking?

Job Search- Dreaded Cover Letter

Job Search- Why Did You Leave Your Job?

Career Strategy- Just Say Thank You!

Job Search- The First Step Is...

Interviewing- What Are Your Weaknesses?

Job Search-Understanding Recruiters

Career Strategy- Passion?

Julie_Bauke_3

Networking. Get into relationships to futher your personal and career goals.

Julie_Bauke_2

The career market has changed. Think big about your career. Become independent.

Julie_Bauke_1

Julie explains how to get the job you want. How to finish an interview strong. And he also reminds you to send a "thank you" note. Snail mail!