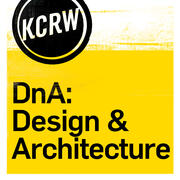 The Art of Ritual: Coachella, Passover, a Schindler Church

Shigeru Ban, Zaha Hadid and Ethics in Architecture

Shigeru Ban is praised for humanitarianism; Zaha Hadid is criticized for inhumanity. What are the ethics and responsibilities of architects?

Silicon Valley Gets an Edifice Complex

Tech titans in suburban Silicon Valley are trading in their regular office buildings for starchitect-designed campuses.

Design and Architecture At - and In - the Movies; with Simon Doonan, Geoff McFetridge, Kyle Bergman

Designing for Showtime in Sochi and Hollywood: The Olympic Park, Her and Gravity

Jerry Anderson talks about working with Russians on the design of Sochi Olympic Park. K.K. Barrett and Andy Nicholson discuss their production work, on Her and Gravity.

Can the Southland Grow in an Age of Drought?

Can the Southland grow if drought is the new normal? Hadley Arnold says yes, with architecture that acts as a sponge. Plus, Dave Hickey, Maura Lucking and Gideon Brower.

The Fight to Save an Ice Rink -- And a Liveable LA

Angelenos fight to save an ice rink, and Planet Granite responds. LA natives and urban critics debate the emerging LA of Her.

A Parking Structure For Pedestrians; ACE Hotel Hits LA

A parking structure pedestrians can love; ACE Hotel opens in L.A.

Holiday Time with Frozen, Minecraft, Ugly Sweaters, Muji

DnA celebrates the holidays with the ?truth? behind Frozen, why parents love Minecraft; plus, Los Angeles welcomes Midwestern ?ugly sweaters? and Japanese style.

Has Obamacare Delivered a Gold Rush for Medical Devices?

Medical Device makers are complaining about Obamacare but Stuart Karten says the ACA is heralding a golden era for the design of health care products.

Mobility Changes in the Capital of the Car

The L.A. Auto Show heralds a look at the changing shape of transportation: from hydrogen fuel cell and autonomous cars to the Hyperloop, and an argument between bicycles.

A Different Kind of 'American Beauty'

A different kind of density: Las Casitas brings crowds and joy to the suburbs. Alissa Walker meets Bari Ziperstein; Edward Dimendberg explains Diller, Scofidio Renfro.

Obamacare, Creative Confidence, IDEO and the User Experience

Healthcare.gov has highlighted the challenges of web site design. David and Tom Kelley and other guests talk about creating an effective ?user experience.?

Inside the Fashion Asylum; Is the Sun Shining on Solar?

Simon Doonan talks about the connection between madness and fashion. Plus, a look at the future of solar in California; and bantering appliances in Everything Talks.

Inside the Fashion Asylum; Is the Sun Shining on Solar?

Simon Doonan talks about the connection between madness and fashion. Plus, a look at the future of solar in California; and bantering appliances in Everything Talks.

Art Center, Caltech and Idealab Accelerate Design Biz

Carren Jao reports on Art Center?s effort to turn its students into entrepreneurs. Plus, Matt Holzman reports on another LA project that was Never Built: DisneySea.

Why Identities Matter

From "hipster" logos to "LA Midnight" uniforms, a look at identity changes, good and bad. Plus, a Le Corbusier sofa and an Eames chair trade insults in Everything Talks.

Matthew Sullivan and Design that Doesn?t Save the World

Postmodernism was a colorful reaction to Modernism?s high seriousness. Hear from Maura Lucking and Matthew Sullivan why a new generation is going PoMo.

Petersen Museum Sells Classic Cars

The Petersen Automotive Museum changes gear amidst reports of secretive sales of classic cars. Santa Monica?s anti-nuclear Chain Reaction needs funds to avoid a meltdown.

Should Architects Say No to Designing Cells for Solitary Confinement?

Raphael Sperry calls on architects to ban the design of cells for solitary confinement? Terry Karges explains why the Petersen Automotive Museum is changing gear.

William Pereira: Who Was He?

William Pereirabuilt much of Los Angeles. Carolina Miranda talks about growing up in Pereira?s mind. Alan Hess talks about why he matters to the LACMA site.

A New Twist on Tie Dye; Never Built

Alissa Walker talks to Jennifer Parry Dodge about tie-dyeing. Matt Holzman reports on another LA project that was Never Built: Elysian Park housing by Richard Neutra.  

Art and Architecture in 60s New York and 70s LA

Counterculture LA and New York: A new detective novel inhabits the Soho art scene in the late 60s; Sylvia Lavin talks about ?Loose? artists and architects in 1970s LA.

Detroit No More; Neverbuilt Los Angeles

Detroit shaped America and is now on its knees. Andrew Zago considers what comes next. Matt Holzman reports on the neverbuilt visions of Frank Lloyd Wright and son Lloyd.

Google Glass: Our Cyborgian Future or Pointless Gizmo?

Betsy Moyer and Bianca Bosker try out Google Glass and share the experience. Is Glass a window into our Cyborgian future? Or a gismo in search of a reason to exist?

Architecture of Air, and Aluminum

On today?s DnA, Neil Denari talks about his futuristic architecture and the music that inspires it, and David Weinberg revisits Wallace Neff?s bubble house dream.

de130702Photography_That_Las

Denise Scott Brown, and Designing Couples

After a fight to get Denise Scott Brown co-credit for a Pritzker Prize, Scott Brown talks about being female in an unequal profession. Plus, designing duo Scout Regalia.

Sculptural Architecture is in Full Flower

A look at ?sculptural? architecture now in full flower ? at MOCA, and LACMA. Plus, changing the image of guns, and design for the disabled by a disabled designer.

Michael Schmidt and a 3-D Printed Dress with Va-Va-Voom

Michael Schmidt has made dresses from legos and razorblades. Now he is testing 3D printed plastic. Rose Apodaca talks to the designer about his amazing costumes.

Does Debt Shrink Designers' Dreams?

Design school grads face an obstacle to starting their careers: huge debt. Alissa Walker reports from Calarts. And Greg Lindsay talks about ?engineering serendipity.?

James Turrell: Shaper of Realities

With shows in LA, NY and Houston, light and space artist James Turrell is in the spotlight. We hear about how he shapes reality with light, and helps design a gallery.

MOCA, Drama and 'A New Sculpturalism'

MOCA?s "A New Sculpturalism" show stalls and restarts amidst a dispute over its curatorial direction. It also promises an exciting taste of the architecture of tomorrow.

SoCal Design: A New Age for Making?

Speciality fabricator Smilee Barnacle talks about ?making? in the digital age. Bobbye Tigerman looks back at yesterday?s community of makers and designers.

SoCal Design: A New Age for Making?

Speciality fabricator Smilee Barnacle talks about ?making? in the digital age. Bobbye Tigerman looks back at yesterday?s community of makers and designers.

Ten Buildings that Shaped the World?

Dan Protess and Geoffrey Baer tell us how they chose ten buildings that changed America? Brendan Ravenhill talks to Alissa Walker about keeping things made in LA.

All You Need Is Zip Ties; Talking Product Design

Jae Won Cho moved around so much he created furniture to fit his lifestyle. Meanwhile, Dieter Rams' products remain universal. A talk with two product designers.

Transformations in Wood; On Wilshire Boulevard

Mallery Roberts Morgan talks to Stefan Bishop about transforming wood, and his life. Doug Suisman riffs on the transformation taking place on Wilshire Boulevard.

Architecture in Pacific Standard Time

"Pacific Standard Time Presents: Modern Architecture in L.A." does for architecture what the Getty did last year for art. Does LA design still represent the future?

SOLA Reinvents the City Souvenir

Barbara Bestor, Sara Stein and Karen Alweil decided it was time to rethink the city souvenir. Hear about SOLA and their "So LA!" products.

World Building; LA Designer Tanya Aguiniga

This week, world building with production designer Alex McDowell and an interview with LA designer Tanya Aguiniga.

LA Fashion with a German Twist

This week, an interview with fashion designer Bryan Sanderson, who moved his shop from Stuttgart to Los Angeles.

What Will We Do with 3D Printers?

The 3D printer comes into the home. Does Makerbot make us all product designers? Or overspend on inferior products? Plus, stories from Commune and Iwan Baan.

Original Copies: Duplitecture in China

Newly affluent Chinese would rather live in copies of the White House than buildings inspired by their own heritage. A look at the vogue for duplitecture in China.

Lethal Weapons

The nation is considering how to contain gun violence, while design and innovation produce ever more deadly weapons.

Lethal Weapons

The nation is considering how to contain gun violence, while design and innovation produce ever more deadly weapons.

The Meaningful Object

Eric Alan and Rhonda Voo decided to purge their home of everything except "meaningful objects." DnA examines what makes a meaningful object.

The Tesla Model S and the Arrival of the All-Electric Car

Elon Musk and Franz Von Holzhausen talk about the Tesla Model S all-electric sedan, and the challenge of creating a California car company in an age of vast global brands.

It Wasn't All Bad: Bright Spots in LA in 2010

2010 was hard on the design and construction industry in LA. But at the end of a difficult year, DnA looks at the upside and finds the place with "no there there" uniting around a quest for community. LA design experts share their favorite projects. Later, design by women for women at the Downtown Women?s Center. Finally, designer Raul Rodriguez, and others discuss the collective design spirit that animates the Rose Parade.

Architecture and the BIG Idea

A wow factor without waste, SF MOMA's How Wine Became Modern, Facebook's design "hackathon," and engineering to withstand catastrophe.

L.A. Noire: The Game

Rockstar's newest video game turns the gamer into a methodical detective in a hyper-realistic recreation of L.A. in 1947. How did they do it and will they please fans?

When Is a Logo a No-Go?

After a lengthy and costly redesign process, Gap unveiled a new logo, to outrage from customers. So they went back to the old one. Frances Anderton talks with branding consultant Sasha Strauss and graphic designer Michael Hodgson about logos. Also, industrial designer Yves Béhar on a Herman Miller chair for our times.

The Cadillac Reconsidered; LAMOTH Re-rooted, Permanently

The quintessential American car is large and luxurious, but one Detroit giant hopes to change that perception. GM designer Niki Smart talks about rethinking the Cadillac for urban centers. Then, LA Metro?s Paul Taylor discusses an LA-Beijing alliance aimed at getting people out of their cars. In the second half of the program, the new home of the Los Angeles Museum of the Holocaust in Pan Pacific Park has opened. Bobbye Tigerman recounts her grandfather?s role in founding the museum, and architect Hagy Belzberg explains how he uses design to educate young Angelenos about that atrocity.

The Art of Rodarte: Black Swan and Design for the Movies

What?s in a frock? Schlock, horror, and much more, when it?s designed by the Mulleavy Sisters of Rodarte. Join Kate and Laura Mulleavy as they discuss creating the ballet costumes for Oscar-nominated Black Swan, their upcoming MOCA show and their fall line. Also, Cathy Whitlock on the sets that tell a story and Nick Verreos on the movie costumes you can see in the flesh. And a visit with Jerome and Evelyn Ackerman, on a life of love and creativity, now on display in the Craft and Folk Art Museum's Marriage of Craft and Design.

Piano's Resnick at LACMA; CicLAvia and Biking in LA

Renzo Piano's new Resnick Pavilion opens soon at the Los Angeles County Museum of Art. LACMA director Michael Govan discusses how it fits into his art and architecture vision for the campus, and architecture writer Sam Lubell explains why Piano is the go-to architect for so many art museums. Plus, Mayor Antonio Villaraigosa, Stewart Reed and Amanda Bromberg discuss CicLAvia, biomorphic bikes and the joys and challenges of urban cycling in LA.

Art in the Streets, In and Out of the Art World

Street art gets the spotlight in a huge MOCA show. Also, Artecnica-Homeboy Industries' "quote" bag collaboration to give a voice to the graffiti work of ex-gang members.

A Field Operation in Santa Monica

Can you design a great park by committee? Also, Japanese design, on display at Dwell on Design and Little Tokyo Design Week. Plus, the new Los Angeles Design Festival.

Grand Visions, Rare Earths and Design's Fictions

High Line designers Diller Scofidio Renfro have unveiled their "veiled" new Broad Museum for Grand Avenue. But can architecture alone fix what ails Grand Avenue? Find out from architect Elizabeth Diller, critic Sam Lubell and Councilwoman Jan Perry. Plus, science researcher Richard Seymour on the dirty story of rare earths, hidden behind our clean technologies and glistening gadgets. And Art Center's Tim Durfee on the show that explores how fantasy feeds real world design.

Hats and High Culture, Reconsidered

From an opera designed by Frank Gehry and Rodarte to Philip Treacy's futuristic hats, a look at how some old traditions are being reconsidered for our time.

Building Their Dream: The Chinese Car Industry

The biggest hybrid and electric car company you've never heard of has put down a beachhead in Los Angeles. Plus, are you ready to have your car parked by a robot?

Networks, Connections and a Sound Booth for Sonic Trace

Last month we launched a design competition for a Sound Booth. Today we announce the winner. Also, Union Station, the Internet and the design of infrastructure.

Metropolis II: The City in Art

An LA where cars self-drive at over 200 miles an hour. Also, Chinese-American postwar architects in Los Angeles and the Temporary Insanity of installation design.

La Burbuja Has Landed

La Burbuja has landed! Hugo Martinez, Christin To and team explain how a cool idea became a hot pink place where people want to confide their stories.

A Bridge to the Imagination

Mayor Villaraigosa on rebuilding the iconic 6th Street Bridge. Plus, lessons from a cardboard arcade, taking chairs back to the basics, and retro in the age of Instagram.

Battle for the Bottom: TOTO, Kohler and the Luxury Toilet

"Is the world ready for a toilet with its own foot warmer, heated seat, bidet washlet and built-in music system, all controlled by a touch-screen remote?"

Swimsuits, Swimming Pools and the Birth of Modern Body Culture

We explore the evolution of body culture in post-war LA, through the radical designs of Rudi Gernreich, and the rise of the suburban swimming pool.

Back to the Future: Design in Pacific Standard Time

When experimental art was "happening" in post-war LA, so too was design, craft and architecture. Pacific Standard Time is showcasing it all....

From Calligraphy Buff to Design Guru: Steve Jobs Remembered

We honor Steve Jobs with a look at how the Apple Mac changed lettering, and hear what "design" meant to him and his chief collaborator, Jonathan Ive.

Holidays 2011: Keeping it Simple After a Turbulent Year

It?s been a tumultuous year. We turn to several mavens of good living for tips on how to celebrate in style. Plus, the architecture of protest.

Design for the London 2012 Olympics: A Very British Story

The design story at the London 2012 Olympics is modesty over monumentality. We will hear about the results, from branding confusion to inspiring "legacy" planning.

Creative Meets Corporate in 'Delirious' LA

Moby on his passion for LA architecture and the photo blog he's writing about it. Also, the rise, fall and reinvention of the former Arco Plaza.

Indie Game Design at the 'Sundance' of Gaming Festivals

Three teams think big for a replacement 6th Street Viaduct; and independent gaming designers show how small can be beautiful at IndieCade Festival.

Preserving the Past without Losing the Future

Chris Nichols and Christopher Hawthorne on preservation and the fight over Richard Neutra's Kronish House. Plus, Jonathan Louie and others "Rethink LA."