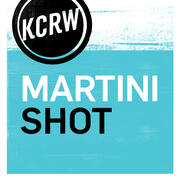 Superhero

Rob flies through the air like a superhero. Actually, he just jumps over a puddle. But it feels the same.

Speak Up

Rob wrote this Martini Shot on a conference call. He also bought a ticket to New York. He does a lot of things when he's on a conference call. Except pay attention.

Cut

Rob becomes a director. One who occasionally forgets to say, "Cut." And "Action." Turns out, directing is hard work. Who knew?

Morality Tale

Rob's punished for texting while driving, by being rear-ended by someone who was texting while driving. It's a morality tale...

Do You Love It Too?

Rob redefines a hit TV show. It's anything that could possible have its own Kickstarter.

Do It Right

Everything can work, there?s nothing that audiences won?t like. As long as it?s good...

Where Lucy Died

Rob gets some bad news about a project and, like all writers, he can only think about one thing: where is he going to eat?

This Is a Dialogue

We have a very good creative dialogue in which only one person gets to talk. In other words, we get notes on our script.

Secret

A new app Rob thinks everyone in Hollywood ? or at least everyone in his address book ? should have. It's called Secret and it's a way to...

Maximized

Rob runs into an old PA at lunch. Twenty years ago, he was clueless, sweaty and doughy. Now he?s sleek and successful, and Rob?s a little sweaty and doughy and clueless.

Very Superstitious

Looking for signs. When the phone rings and you're doing something cool, it's good news. When it rings and you're taking out the trash, don't answer it.

Resolution

For 2014, get stuff done on time, be prompt, in other words, to be a completely different kind of person.

That Wouldn't Happen

A really cool way to steal a lot of money from ATM's. Only trouble is, according to law enforcement, it could never work in real life...

Spoiler Alert

Ruining the ending to an old movie, and old play and World War II. Spoiler alert!

My Friend's Place

Dreams about winning the lottery. Or, daydreaming about winning the lottery, which happens a lot more often.

Check the Gates

What every single producer, writer, or director in the entertainment business has done since the beginning -- irritate one?s editor with stupid questions.

Karma

A lesson about karmic justice. It doesn't exist in the entertainment industry...

A Pile of Clothes

Rob sorts through his clothes, like some kind of archaeologist sifting through ancient ruins. What he discover is?

Not Too Fat

A conversation with a movie producer about how fat is too fat in a presidential candidate. In other words, does a possible President Chris Christie make me look thinner?

Rough Cut

Sitting in the parking lot of an editing facility, Rob tries to gin up the courage to watch a rough cut. He eventually finds it, but only because it's a contractual obligation.

I Love New York

When stand-up comedians are completely out of material, resort to two basic topics: the differences between men and women, and the differences between New York and LA.

Good Luck Charms

Rob buys a new pen and some socks and carry around a little piece of paper. Good luck charms for a new production.

Not Fat Enough

Rob tries to cast a role for a very large person, but makes a big mistake: he uses the term ?hugely overweight? in the character description. He?ll never do that again.

AC Lyles

Rob Long remembers AC Lyles, the Mayor of the Paramount lot, and the best-dressed man in show business.

The Comedy Version

On today?s Martini Shot I figure out how never to come up with a new idea for a comedy. Just do the funny version of a successful drama.

Exclusive

Rob speaks truth to power: if a writer surfs the web all day, the writer doesn't get paid. If an executive surfs the web all day, the executive gets promoted?

You First

The trick to making a sale: you make your pitch, and then you shut up. It's the shutting up part that messes most people up.

Ethical Dilemma

Rob faces what can only be described as an ethical dilemma. Which is unusual for him because he doesn't usually have ethics.

It Actually Is That

Rob talks about the second worst thing in the world: pitching a show the network doesn?t really want. The worst thing, of course, is pitching something they do.

Laugh Track

Rob adds a laugh track to every single sentence he says.

Vacation

Rob goes on a series of mini vacations, which sounds like dementia, but is in fact a way to get through a lot of stress at work.

Is That Firm?

Rob Long imitates assistants trying to schedule a meeting between their very two busy bosses, neither one of whom wants to be perceived as accommodating the other.

Get Away With It

Rob skirts FCC decency regulations by referring to as many objectionable and dirty words as possible, just like on network television.

The Ninth Planet

When everything's going well in your show business career it's because you don't understand what really bad thing is about to happen. Beware the invisible ninth planet.

The Last War

Rob asks for younger and better looking extras, and ends up with a bunch of middle school kids...

Reading Glasses

Rob puts on a pair of $6 reading glasses and learns just how easy it is to look like he's thinking hard. Cheap, too. Beats actually thinking hard.

Zombie Town

We put Hollywood on the couch and discover why it?s so interested in zombies these days. Can you say, projection?

I'll Take Care of It

Rob Long reveals the secret to being a powerful and effective agent: listening to clients on the phone, playing Candy Crush, and doing nothing.

Him Again

In the worst possible move, Rob reads an article about himself on the web, and then reads the comments.

CFIT

We learn the nice way to pass on a television pilot, and a soothing term for a plane crash. A controlled flight into terrain. A perfect show business euphemism...

The Brass Teapot

The three things that make a great movie producer: lots of money, an impulsive nature, and an irrational mind. Those last two tend to be a drain on the first.

Good Webster

What happens when the world wide web meets the old television business, or what Rob Long calls, the world wide Webster.

A Sudden and Calamitous Event

We take two million dollars and we give it to forty eight people we find on Hollywood Boulevard. Or, as some call it, we focus group a pilot.

Paint the Set

We repaint a set instead of doing what we need to do, which is rewrite the scene. But repainting is easier because somebody else has to do it.

What We Need

On today?s Martini Shot, I sell a series without a script starring an actor who doesn?t even know the project exists. In other words, it?s pilot season.

Here's a Test

Rob Long makes demographically undesirable references and attempt to appeal to the young people on the Facebook website.

Sweat Act

Rob complains about other writers who complain about other writers, and decries the pettiness of his colleagues in a really petty way.

Close Call

An actor throws a big party to watch his television debut. What he doesn't know is, he's been cut from the show. Humiliation, as always, makes the best comedy.

So Great to See You

I handle my powerful enemies in the best Hollywood way: I wait like a coward until they?re fired, and then I pounce.

Better Looking

An actor fires his agent for telling the truth, and another fires his agent for lying. In other words, we do the impossible: we sympathize with agents.

My Numbers

Rob Long wears a thing on his wrist that tells him how much exercise he's gotten and how long his career might last. It syncs to his phone.

The Upside

Everyone in Hollywood hires lawyers to protect against the disaster that happens when something is successful. It's perverse, which is why only the lawyers understand it.

Yes And

Rob Long loves improvisational comedy -- especially when they write it down and rehearse it first.

What to Wear

Fashion and style tips for the working writer. Tip One: remove the tag before the meeting.

Five Deadly Rings

Rob Longs talks about a writer who discovered that being accurate and truthful is a fast trip to the remainder bin. The only way to get rich is to make it all up.

The Signs

Rob Long talks about the most famous maxim of show business ? Nobody knows anything ? and why it's true and why the opposite ? Everybody knows everything ? is also true.

Spoiler Alert

On today?s Martini Shot, I start with Game of Thrones. Spoiler Alert: I like it. But by episode 7, I was ready to start with the zombie show.

Sunday Afternoon

This is Rob Long with Martini Shot on KCRW. Spatial awareness, researchers tell us, is something that comes in infancy. You suddenly get the ability to visually estimate what thing fits into another thing and what thing just won?t.

Fat Pants

Rob gains weight and then lies about it. It?s a nice way to start 2013.

Notes Call

Rob give some cheap advice to network and studio executives. Tell him how much you love the script and give him as many notes as you like?but in that order.

Secret Santa

Rob demands Christmas presents, cheats at Secret Santa, and asks you for money in this holiday "Martini Shot."

Wisp of Smoke

Rob hangs out at an old Hollywood restaurant, watches an anchorman smoke, and identifies a promising young network executive...

Customer of the Week

Love Your Script

The only reason anyone is nice to anyone else in the entertainment business: because friends are your retirement plan.

Unreachable

Rob eats dinner with some friends and they stack up their cell phones on the table. First person to peek at his or her phone picks up the check...

Two Possible Answers

Rob Long on one of the stupidest things he's said ? not ever, just in the past 48 hours ? and how you can sometimes be both stupid and smart. Or at least he can...

Free Trip

Rob Long gets a free trip to a former Soviet republic and somehow applies that to show business. It's complicated.

Put It Back

Something most people in Hollywood would rather not do: make the script better. By listening to executive notes.

The Spread

Rob Long talks about the cruelest thing you can do to a room full of writers. No, not more script notes. It involves lunch.

The Compliment

Rob Long can't take a compliment from an executive, and as punishment, he's subjected to an awkward personal conversation. It was worse than it sounds.

Why Make Yourself Crazy?

Rob Long tries and fails to baby-proof his brain. It's a complicated metaphor, but...

Arm Tap

Rob Long tries to follow the only rule in screenwriting: he tries not to be boring.

It Would Be Nice

Rob Long goes to a French restaurant, tries to break the rules, and fails -- and he twists the whole thing into a parable about the entertainment business.

I Am Small

Rob Long talks movie stars, CGI, Bob Saget, and little people. Somehow, he make it work...

Get Mean

Rob Long discusses the three stages of a writing staff ? when everybody's nice, when everybody's funny, and when everybody's mean. It happens fast.

Genius Bar

Rob Long learns something from the people who work at the Apple Store: when you go on break, always take off your T-shirt and ID badge.

Boom Shadow

Rob Long drives around and gets lost, and then does what people do when they're in the car and trying to figure things out: he turns down the radio. It's a metaphor...

Chinese Take-Out

Long on the theft and plagiarism that occurs when the Chinese steal sit com jokes and characters that hard working American writers stole from the Dick van Dyke show.

Joke Insurance

Rob Long on who gets credit ? and money ? for what on a writing staff. And more importantly, who gets blame.

Smile

Rob Long talks about good news and bad news, the difference between pessimism and catastrophic thinking. He also converts to Judaism.

Two Hander

Rob Long talks about that famous movie where two women go on a crime spree and drive off a cliff. He?s speaking, of course, about 'Laverne & Shirley.'

Basic Math

My dog has a rubber toy that has a hollow core, and what you?re supposed to do is fill the core with peanut butter or cheese or cubes of something delicious, and watch as she nudges it and bounces it and tries to get at the treat inside, but in general just stares at it with a totally baffled expression which is the exact same expression most people in the television business have when they?re trying to figure out what the ratings mean.

Eighty Percent

Rob Long muses on the only two things that anyone in Hollywood really cares about. Getting credit and getting paid. Not in that order.

Say More

Rob Long talks to others in the entertainment business and gets talked to in return ? like you would a dangerous and volatile mental patient. Works like a charm.

Please RT

Long talks about the most powerful part of the human body, if you work in television. It's the thumb. The thumb that tweets.

Smoke 'Em

Rob Long talks about smoking, which is a deadly and cancer causing habit, of course, but does make bad dialogue seem more interesting.

Is This Any Good?

Rob Long on the only way to save a project from certain failure: fire the writer.

Know How to Order

Rob impresses an agent by ordering a cobb salad. Apparently, impressing an agent is easy to do...

No Rush

Rob Long talks about his highly professional way of meeting deadlines. Which is by figuring out how they don't really apply.

Where's the Pretty Girl?

Rob Long on the foundations of the television business: funny jokes at the end of the scene and attractive people to look at. Everything else is just, art.

Funny Women

Rob dives into an old controversy about women comedy writers, aggressive joke pitching, and the transgendered...