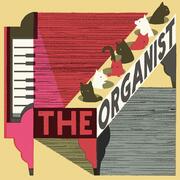 Episode 28: What We Hear When We Read

A discussion of the aural side of reading with book designer Peter Mendelsund, including excerpts from classic readings by James Joyce and others. CONTAINS ADULT LANGUAGE

Episode 27: The Drywall

We?re thrilled to unearth a classic story by legendary radio producer Scott Carrier, which hasn?t been heard since it originally aired on All Things Considered in 1993.

Episode 26: You're the Man

Neko Case, whose musical career spans over two decades, takes us on a personal musical history tour. She tells us about the music she grew up listening to, and the musicians who helped shape her sound. CONTAINS ADULT LANGUAGE.

Episode 25: The Last Man on the Street

We take to the streets with Mal Sharpe, a man who was among the first wave of fake newsmen, paving the way from everyone from Borat to Colbert.

Episode 24: An Interview with George Saunders

Short story writer George Saunders discusses the use and origin of voices in the reading of his work. CONTAINS ADULT LANGUAGE.

Episode 23: The Glottal Break

An interview with composer and singer Meredith Monk, with clips of music from her entire career.

Episode 22: Breathing Exercises/Technology in Progress/We'll Soon Give You Some Relief

This week the Organist explores sound design in two new documentaries, Irene Lusztig's The Motherhood Archives and Matt Wolf's Teenage.

to140616episode_21_the_piano

06-10-14-The-Organist-Episode-20-_The-Optigan_

Episode 19: Composing the Tinnitus Suites

What happens if you're a composer and the ringing in your ears after a concert never goes away?

Episode 18: A Mind Forever Voyaging

Mike Mills' new film (available through July 1 only to our listeners!) asks the kids of Silicon Valley workers: what does the future look like?

Episode 17: Barely Not Shaking

James Franco performs an untitled radio play by Will Eno, and Harmony Korine discusses his playful and obnoxious experiments in music. CONTAINS ADULT LANGUAGE.

Episode 16: The Horse Counselor

Masterful comedic actors David Wain and Rachel Dratch perform an original radio play about a woman and her therapist... who also happens to be a horse.

Episode 15: The Frank Story

The real-life story of Jon Ronson's new film, "Frank," which stars Michael Fassbender as an experimental musician who never removes his giant papier-mache head.

Episode 14: The Birthday Song

The odd history of how the sweet, simple, omnipresent "Birthday Song" became a highly contested ? and lucrative ? piece of intellectual property.

Episode 13: High-Heeled Boys

Annie Clark, better known as St. Vincent, takes us on a musical history tour, including music that influenced her from age two through high school. LANGUAGE ADVISORY

Episode 12: Worm People

Portlandia creators Fred Armisen and Carrie Brownstein debut "Apologies," a new radio play, performed by Tig Notaro and Kevin Corrigan.

Another Planet

The true story of Clyde Casey, a street performer who used surrealism and abstract art to fight crime in Los Angeles' Skid Row in the 1980's before he relocated to Another Planet.

Episode 10: Thundershirt

A conversation between Lena Dunham and Judy Blume, in Blume's Manhattan apartment.

Episode 9: The Sonic Barber's Pole

Featuring a preview of our upcoming conversation between Lena Dunham and Judy Blume; Canadian medical marijuana from the 1970s; aural illusions; and much more!

Episode 8: Kittens in a Basket

Jesse Eisenberg, Mike Kelley, Catherine Keener, Alexis Georgopoulos, Ben Greenman and more.

Episode Seven: Against Lineage

Thomas Lennon, Kathleen Hanna of Bikini Kill, Chris Stroffolino.

Episode 6: The Pyramid Club

This month, Hua Hsu, Sam McPheeters, Dawn of Midi and more.

Episode 5: Tempest Storm and Andy Kaufman

Jack White talks to the world's oldest burlesque dancer, plus new recordings from Andy Kaufman.

Episode 4: Richard, the Angel of Death

James Franco performs a new radio drama from Will Eno, plus Nick Cave's soundsuits and a rap battle.

Episode 3: Tween Anxiety

Conan O'Brien talks to Jack White, Sarah Silverman on her pet owl, 'The Blob' and more.

Episode 2: The Rhetorical Bed

David Cross, a copyright-free Birthday Song, Sam Lipsyte and more.

Episode 1

The debut episode of The Organist features George Saunders, Nick Offerman, five-word record reviews, and more.