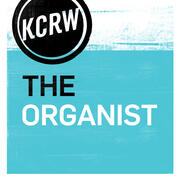 Episode 12: Worm People

Portlandia creators Fred Armisen and Carrie Brownstein debut "Apologies," a new radio play, performed by Tig Notaro and Kevin Corrigan.

Another Planet

The true story of Clyde Casey, a street performer who used surrealism and abstract art to fight crime in Los Angeles' Skid Row in the 1980's before he relocated to Another Planet.

Episode 10: Thundershirt

A conversation between Lena Dunham and Judy Blume, in Blume's Manhattan apartment.

Episode 9: The Sonic Barber's Pole

Featuring a preview of our upcoming conversation between Lena Dunham and Judy Blume; Canadian medical marijuana from the 1970s; aural illusions; and much more!

Episode 8: Kittens in a Basket

Jesse Eisenberg, Mike Kelley, Catherine Keener, Alexis Georgopoulos, Ben Greenman and more.

Episode Seven: Against Lineage

Thomas Lennon, Kathleen Hanna of Bikini Kill, Chris Stroffolino.

Episode 6: The Pyramid Club

This month, Hua Hsu, Sam McPheeters, Dawn of Midi and more.

Episode 5: Tempest Storm and Andy Kaufman

Jack White talks to the world's oldest burlesque dancer, plus new recordings from Andy Kaufman.

Episode 4: Richard, the Angel of Death

James Franco performs a new radio drama from Will Eno, plus Nick Cave's soundsuits and a rap battle.

Episode 3: Tween Anxiety

Conan O'Brien talks to Jack White, Sarah Silverman on her pet owl, 'The Blob' and more.

Episode 2: The Rhetorical Bed

David Cross, a copyright-free Birthday Song, Sam Lipsyte and more.

Episode 1

The debut episode of The Organist features George Saunders, Nick Offerman, five-word record reviews, and more.