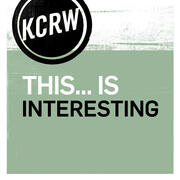 The Deep Roots of Our Political Divide

Political psychotherapy with Jonathan Haidt, author of ?The Righteous Mind.?

Doubling Down on Campaign 2012

Behind the behind-the-scene stories of ?Double Down: Game Change 2012,? with authors Mark Halperin and John Heilemann.

The Charitable Industrial Complex

My talk with Peter Buffet (Warren Buffet?s son) about what?s wrong with philanthropy.

Art as Therapy

My conversation with Alain de Botton, author of the new book, "Art as Therapy"

The Tea Party View

A conversation with Rep. Steve King, R-Iowa, a leader of the Tea Party caucus.

Singapore?s 4 Percent Health Care Solution

A conversation with William Haseltine, scientist, biotech entrepreneur, and author of ?Affordable Excellence: The Singapore Health Care System?

The Smartest Kids in the World Are Not in the U.S.

My conversation with Amanda Ripley, author of the ?The Smartest Kids in the World--and How They Got That Way?

Quality Journalism: Dead? Or Being Painfully Reborn?

Steve Coll, author, New Yorker staff writer, and new dean of the Columbia Journalism School, on the future of journalism.

The Historical Jesus

Was Jesus a political radical? We talk to Reza Aslan about his controversial new book, ?Zealot: The Life and Times of Jesus of Nazareth?

Thought-Controlled Computing

A tour of the ways we will soon control computers with our minds, and how this ?brain-computer interface? will change society. My guest is Ariel Garten, CEO of the Toronto-based company Interaxon, which is developing such devices.

Can America Deal With Dying?

Poet and essayist Meghan O?Rourke, author of the celebrated 2011 memoir ?The Long Goodbye,? talks about the literature of grief and the American style of mourning in the age of self-help.

in130717Can_Americans_Deal_W

The Republicans? Secret Weapon?

Yuval Levin, editor of National Affairs, has become the conservative ?it? boy. As the fight over the future of the Republican party takes shape, I ask him where the GOP has gone wrong, and how conservative ideas can become relevant again to the problems facing everyday Americans.

The Great Unwinding

The American institutions that built the middle class seem to be -- crumbling. Author George Packer traveled the country to find out how we're coping.

Will Google and Facebook Destroy the Middle Class?

Could the Internet defy our greatest hopes and actually be a drag on the middle class?

The 88 Percent

The Asian middle class will grow from roughly 500 million people today to a staggering 1.75 billion by 2020. Is the world ready?

The Arab Spring: Have We Missed the Real Story?

Matt Miller talks to economist Hernando de Soto about the causes of the Arab Spring, and how not being able to own things can lead to revolution.

The Robots Are Coming!

Matt Miller talks to two of the top thinkers in the emerging technology arena about what it really means for our economic future.