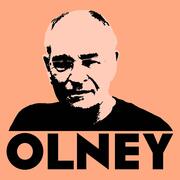 Social Media: a Marketing Tool for Extremism

Osama bin Laden used grainy videos and scratchy audiotape to address the world from inside a mountain cave. The Islamic State has mastered social media to disseminate shocking propaganda, attracting instant attention worldwide. The video of James Foley?s execution is just one example. We hear what might be next.

Arrest Records and the Expanding Movement to ?Ban the Box?

Target, Wal-Mart and Bed, Bath & Beyond are among the companies that no longer ask job applicants if they?ve ever been arrested. We hear why the ?ban the box? movement is spreading across the country.

Is College Still Worth It?

Does college pay off? It?s top of mind for parents and students? especially since 2012, when total student debt passed the mind-boggling landmark of one trillion dollars. Is it possible to make college more affordable for more students? We?ll grade new alternatives to traditional ivy-covered brick and mortar classrooms.

Military Tactics on the Streets of America

In Ferguson, Missouri, the use of military equipment against peaceful protesters backfired on local police, producing an escalation of violence.

In Ukraine, There Will Be "No Quick Fixes"

After yesterday?s 5-hour meeting with diplomats from Ukraine and Russia, Germany?s Foreign Minister told reporters: ?things can get even worse." Meanwhile, Ukrainian forces have won enough ground to make a ceasefire unlikely ? while separatists say new Russian arms and soldiers are on the way.

Ferguson, Missouri Tries to Get Back on Its Feet

After 5 days of escalating confrontations between protesters and local police, the Missouri Highway Patrol took charge in Ferguson last night. In a welcome change since Saturday?s police shooting of a young, black man, there were ?no road blocks, no tear gas and no arrests.? But the shooting itself has not been explained, and long-term issues have yet to be resolved.

The Ebola Epidemic: Disease Control and Medical Ethics

History?s worst outbreak of the Ebola virus has killed more than 1000 people. Medical officials face an ethical question: who should receive a tiny supply of drugs never tested on human beings, which might do more harm than good? We?ll give an update on a public health emergency that could go worldwide.

Vladimir Putin and the "Ghost Convoy"

Almost 300 Russian Army trucks, painted white, are somewhere on the road between Moscow and the Eastern Ukrainian border. Vladimir Putin calls the convoy humanitarian aid for a crisis the West is ignoring; Ukraine suspects it?s a ?Trojan Horse? to help Russian separatists.

Tax Loopholes and "Corporate Patriotism"

US companies complain about higher taxes at home than abroad, and a growing number are fleeing to other countries to save their investors money. President Obama calls that ?unpatriotic,? and he?s threatening executive action.

Islamic State Lures US Military Back to Iraq

Two years after President Obama took the US out of combat in Iraq, he?s authorized airstrikes against the so-called Islamic State. How deeply should the US become re-engaged? Can Iraq remain a unified country?

US Warplanes are Back in Iraq

American planes have dropped food, water and medical supplies to Iraqis fleeing the ultra-fundamentalist Islamic State. There have been US air strikes against some of its forces, but the President still says, ?no boots on the ground.?

Barack Obama?s Outreach to Africa

The first African-American president waited until his second term to hold his first African summit. But this week, he hosted almost 50 African heads of state and American business leaders, hoping the US can catch up in the world?s last great emerging market.

General Motors is Still in the Hotseat, but Sales are Soaring

General Motors risked its reputation by instituting a record number of recalls after news of deaths and injuries due to faulty ignition switches. The company has admitted it failed for years to address safety problems. So why are sales back to where they were before the recession?

Are Current Conflicts a Prelude to World War III?

From Eastern Europe to the Middle East, from Africa to the East China Sea, the world is battered by violence and threatened by instability. Can the US, the lone ?superpower,? impose order on chaos? What are the prospects for World War III?

Organized Labor is On the Run?

Wisconsin was the first state to legalize collective bargaining for public employees. Republican Governor Scott Walker has put an end to that. He survived 3 years of massive political backlash, and last week the State Supreme Court approved laws that make public unions all but irrelevant.

Truth, Lies and the Fighting in Gaza

Today?s 72-hour ceasefire in Gaza lasted for about 90 minutes. Once again, professional journalists are caught in the middle, trying to report the claims of Israelis and Palestinians and assess their credibility. But distrust and angry emotion extends to the news media. Is there any chance of achieving ?fairness? and ?balance??

The Islamic State is Transforming Syria?s Civil War

The ultra-extremist Islamic State now controls 30% of Syria, refining and selling oil to finance its expanding ?caliphate.? Does Syria's President Assad look like the lesser of two evils? What?s the US doing to arm so-called ?moderate? forces against both a murderous government and the Islamic State?

Ebola Is Spreading: Can It Be Contained?

Almost 700 people have died, and more than a thousand have been infected, in the worst epidemic since the Ebola virus was discovered in 1976. We?ll hear about a horrific disease with no cure, and West Africa's widespread fear, not just of Ebola, but also of Western doctors and their unfamiliar procedures.

Central American Children and the Politics of Immigration

61,000 unaccompanied kids who have arrived at the Mexican border are upsetting the plans of members of Congress about to go home for the August recess. Before they leave, can House Republicans pass a bill that looks like it deals with the problem? What?s at stake for the mid-term elections and the presidential race in 2016?

Prison Reform: The War on Drugs and Public Safety

The US has more people in prison than China, a country that?s 4 times larger. Now, there?s bipartisan support for cutting the sentences of almost half of all current federal prisoners. But some hardliners still maintain that tough sentencing is the reason that crime is on the decline. We?ll hear conflicting opinions.

A Thirsty World Faces a Shortage of Water

Twenty years ago, before the alarm about Climate Change, the World Bank warned about upcoming wars ? not over oil, but water. Is water a commercial product, or a basic human right?

Wildfires Scorch the Western US? Who?s to Blame?

Record-setting wildfires are raging across the West. After 10 days, the largest blaze in Washington State history is still only half contained. Is it time to manage so-called ?wilderness? rather than leaving it free?

Does Diplomacy Have a Chance in the Middle East?

Secretary of State Kerry is shuttling around the Middle East in the hope of negotiating a ceasefire in the Gaza Strip. We?ll hear about the challenges for international leaders as the war goes on.

Black Boxes, Bodies and the Blame Game

Pro-Russian separatists have turned over the black boxes, and the remains of victims have been taken away on refrigerated train cars, but the lack of a smoking gun raises questions for the European Union. How deeply was Russia involved? Is it time for increased sanctions?

Urban Warfare in Gaza City

The carnage continues in Gaza, where some neighborhoods are strewn with the bodies of Palestinians, and a hospital has been shelled. We?ll get a report from the ground and get different perspectives on how long Israel?s ?Operation Protective Edge? might go on.

Did Russia Play a Role in Downing a Commercial Jetliner?

The President said it?s too early to place the blame, but the US is raising tough questions about Russia?s involvement in the Malaysian Boeing 777 shot down yesterday over Eastern Ukraine. We?ll also give an update on Israel?s invasion of Gaza.

Can Iraq Stay Together? The Clock is Ticking?

In the aftermath of the US occupation, Iraq has become a different country?with the prospect of not surviving as a country at all. Is intervention an option in a country torn by internal politics, violent religious extremism and the threat of terrorism?

Is the US Building an "Airplane to Nowhere"?

The F-35 fighter-bomber was grounded again this week ? the most expensive weapons system in history is too dangerous to fly. Is the F-35 a high-tech requirement for future warfare, or a pork-barrel project that will be obsolete when it finally gets off the ground?

The World Cup Is Over ? What's Next for Brazil?

Brazil hosted a month-long festival of great soccer, and global TV ratings went through the roof. Now it has to cope with the aftermath. We?ll look at the impact on Brazil?and on FIFA, soccer?s governing body, where reports of corruption and bribery are not going away.

The NSA Gets Personal

The National Security Agency is not spying only on foreigners or just collecting ?metadata.? Is the NSA making the nation safer? Is it abusing its vast resources? What happened to reforms promised after Edward Snowden?s first document dump?

As Shelling Continues, What do Hamas and Israel Have to Gain?

Prime Minister Netanyahu said today that Israel will not scale back attacks on the Gaza Strip until the latest rocket fire comes to an end. We?ll hear what it?s like to be living in Gaza City and whether a full-scale Israeli incursion is likely.

The New Faces of Immigration: 57,000 Central American Children

America is divided over whether to call them refugees, illegal aliens, or just kids who need protection after risking their lives to come to this country. Should they be given asylum as refugees, or sent back to Central America as soon as possible with the message that others will not be welcome?

The Hobby Lobby Case Goes On and On...

Since last week?s US Supreme Court decision, angry battles are raging between religious freedom and women?s rights. We?ll hear how it?s playing out in state legislatures, Congress, the fight over Obamacare and the November elections.

Is Eastern Ukraine in for a Bloodbath?

Pro-Russian militants driven out of one Eastern Ukrainian city have bombed three bridges leading into another, where they plan a counter-offensive. They?re demanding help against the Ukrainian Army from Russia?s President Putin. The world is asking, why hasn?t he answered?

Will Disputed Election Results Divide Afghanistan?

America?s worst fears may have been realized by preliminary election results released today in Afghanistan. Does the US have the clout to make a difference?

Artificial Intelligence: is the Promise Worth the Peril?

Artificial intelligence might be the death of humanity. That?s from no less an authority than Stephen Hawking?the world?s best-known physicist. How do Americans feel about science fiction made real? Will developers agree not to go too far before it?s too late?

A New Boiling Point in the Mideast

Tensions reached a new high today in the conflict between Israelis and Palestinians. Does the abandonment of a peace process mean more violence ahead? Can the US do anything to relieve the tensions?

Presidential Overreach or the Only Solution to Gridlock?

Earlier this week President Obama said that if Congress won?t pass sweeping immigration reform, he?d start doing it himself. It wasn?t the first time that Obama has decided to go it alone.

In Iraq, Disunity on All Fronts

The Iraqi Parliament met today to begin selecting a new unity government. Within minutes, enough members walked out that they had to call it quits.

Conservative Victories at the Supreme Court

After some notable 9 to 0 decisions this year, the nation?s highest court closed out its term with two big rulings that were anything but unanimous. Today it was all about a familiar 5 to 4 split -- with a conservative majority.

Are Local Police Becoming More Militant?

Highly armed paramilitary units and SWAT teams are on the rise in American law enforcement. Is one person's militarization another's preparation?

Older Workers... Need Not Apply?

This week lawmakers in Washington introduced a new bill to renew the long term unemployment benefits for the more than 3 million Americans still struggling to find work. But the harsh fact is that certain segments of the labor force are out of the game for good.

High Tech at the High Court

Today the Supreme Court decided how old rules apply to new digital devices, making it harder to legally stream TV on your smartphone but easier to keep your phone private.

Chronicling How America is Being Changed by Immigration

The Obama administration is confronting what it says is a growing humanitarian crisis on the nation?s southern border as thousands of unaccompanied children, many who are fleeing violence and poverty in Central America, are now entering the U.S. illegally.

The US in Iraq: Strategic Aid or Political Gesture?

In Baghdad today, US Secretary of State of John Kerry met face to face with the embattled Iraqi Prime Minister who agreed to form a new more inclusive government starting next week.

In the World of Sports: What's in a Name?

The name ?Redskins? for the NFL franchise in Washington, DC is ?disparaging? to Native Americans everywhere. Is it all about sensitivity to historical wrongs, or political correctness out of control?

President Obama Speaks on Iraq

President Obama today said American combat forces will not return to Iraq, but 300 US military advisors will be sent there. Julian Barnes reports from the Pentagon for the Wall Street Journal.

Will a Ruling on Teacher Tenure Help Your School Kids?

A California judge has ruled that tenure and seniority laws protect bad teachers at the expense of poor and minority children. Would less legal protection bring those kids better teachers?

Iraq, Iran and the Pottery Barn Rule

As ISIS moves closer toBaghdad, sectarian violence has broken out in that city. Can Prime Minister al-Maliki keepIraqtogether? Is it destined to become a divided country?

Mixed Messages on Immigration Reform

Last week's Republican primaries have exposed differences within the Party over immigration reform ? when unity will be needed in the race for the White House in 2016.

Iraq Continues to Crumble: What Are the Options?

As fighters led by ISIS move closer to Baghdad, the Iraqi government says it's deploying more troops. President Obama is weighing "selective military action."

The Emergency in Iraq Rocks Washington

We update the chaos in Iraq and the politics in Washington. Also, the commercial use of drones in the US as the FAA tries to keep pace with a developing technology.

Another Militant Uprising in the Middle East

An Islamic group called "too extreme" by al Qaeda is taking over some major areas in Iraq. What's in store for the rest of the Middle East?

The Supreme Court, the 5-4 Divide and Politics on the Bench

Major decisions are expected this month from a US Supreme Court more divided politically than ever before.

Will Voters Be Kept from the Polls?Again?

The Supreme Court has ruled that the 1965 Voting Rights Act is out of date. Some states are accused of renewing voter discrimination. What's happening in Congress?

Palestinian Unity Divides the US and Israel

Pope Francis has invited Israeli and Palestinian leaders to "pray for peace." Can the first non-European Pope make a difference? What's the US role in a changing region?

Responding to Violence against Women in India and Pakistan

Is sexual violence in India and Pakistan on the increase or just getting more attention? Will an international spotlight bring much-needed change?

Primaries Test the Tea Party and Heart and Soul of the GOP

Establishment Republicans battled Tea Party challengers in primaries yesterday. Will the outcomes help the GOP take the Senate or unify for the 2016 presidential race?

Legislating Lunches: Who Should Decide What We Feed Our Kids?

Nutritional standards for the federal school-lunch program don't always go down easy ? and the processed food industry's not ready to swallow financial losses either.

Syria, Egypt and Fading the Hope of a Post-Arab-Spring Democracy

Three years ago, it appeared that Mideast dictatorships might be replaced by democracy. Now, they?ve found ways to use the electoral process to maintain or attain power.

The Tragic Mathematics of Gun Violence

Congress has not passed a gun-regulation bill since 1994 ? five years before Columbine. Will last week's gun rampage in California make a difference?

Obama Combats Climate Change by Taking on Coal

On Monday, the EPA is expected to order power plants to reduce carbon pollution by 20%. Opponents are denouncing a "war on coal" that could cost the country $50 billion.

From West Point to Afghanistan, Obama Defends His Foreign Policy

We hear what President Obama told graduating cadets at West Point about his vision for the military and its role in his foreign policy for the future.

Does Guantanamo Bay Have a Future?

Prisoners held for 12 years without trial, videotapes of force-feedings and the President's promise to veto any defense bill that doesn't allow Guantánamo to be closed.

The Pentagon's Latest War?against Mental Illness

American soldiers have been dying at the rate of 22 every day ? from suicide. What's the Pentagon doing to cope with mental illness, after...

As Russia Pivots to China, What about Ukraine?

Russia's gas deal with China may be evidence of a global readjustment, aligned against the US and Europe. How will Ukraine's election influence East-West relations?

Overdose Nation: America's Addiction to Rx Meds

An epidemic of prescription drug overdoses kills 100 people a day. Across the US, states and localities are fighting back, but the drugs involved are approved by the FDA.

Drones Are Rapidly Becoming the Global Weapons of Choice

Unmanned drones will be commonplace in the wars of the future. The Obama Administration is already ahead of the game. Richard Clarke advised three former presidents and helped develop the drone program. Is his latest novel, ?Sting of the Drone,? a cautionary tale, or a defense of remote-control killing?

Whose Housing Recovery Is It?

The housing market is finally in "recovery." But it's still hard to buy a new home, and Wall Street is converting foreclosed homes to rentals.

The World Cup: A Win or Lose for Brazil's Image?

The World Cup does much more than determine the champion of all soccer. Will it enhance the host country or damage Brazil?s reputation by revealing economic inequality?

Why Video Games Succeed Where Hollywood Fails

Gaming has become a multi-billion dollar industry that's shaping the cultural tastes of America. Is it changing human behavior? Will it have an impact on politics?

School Desegregation: Brown v. Board of Education at 60

Six decades after Brown v. the Board of Education, US schools are still segregated. Is the real cause of segregation discrimination in housing and income inequality?

Whistleblowers, Cover-ups and Death at the VA

Eight million Americans qualify for VA healthcare, and they're apparently satisfied. But it takes so long that 40 have allegedly died while waiting for appointments.

Nuclear Negotiations Resume with Iran

The US and 5 other countries have resumed talks with Iran about lifting sanctions in exchange for curbs on nuclear development. Does Iran's transparency justify optimism?

Benghazi, the IRS and the Business of Government

House Republicans are investigating American deaths in Benghazi again. Is it all about politics? Will Congress manage to address other issues before midterm elections?

The Perils of Artificial Intelligence

Stephen Hawking, the world-renowned physicist, says it?s already time to get serious about science fiction made real.

One Nation, under Jesus Christ?

The US Supreme Court has authorized Christian prayers at public meetings even if it offends non-Christians who feel excluded. What about separation of Church and State?

Putin Pulls Ukraine Back from the Brink

Vladimir Putin seems to be lowering tensions between Russia and Ukraine by announcing a troop pullback from the border and support for elections. Does he really mean it?

Who Owns Your Personal Data?

Revelations of NSA spying jolted Internet users. Now the White House is proposing to regulate use of the same technology by retailers and financial companies.

The Death Penalty Faces Another Trial

Last week in Oklahoma, Clayton Lockett became the latest in a series of death row inmates who have visibly suffered during their executions.

Growing Tensions in Ukraine; Gun Violence Research

Congress has blocked federal research into the cause and effect of gun violence. Could it help prevent an "epidemic" or is it gun control advocacy in disguise?

A Cultural Shift on Campus Sexual Assaults

Some of America's most prestigious institutions of higher education are under investigation for the way they've handled complaints of sexual abuse on campus.

Is the FCC Backing 'Fast Lanes' for the Internet?

Federal regulators are unveiling a plan that would create fast and slow lanes for the Internet. How would it affect innovation and a right to information on the web?

Can Big Business Improve the Plight of America's Farm Workers?

Tomato pickers in Florida have forged partnerships with major corporations to pressure growers to treat workers more humanely. Now Walmart has signed on to the program.

The Iraq We Left Behind, Is It a Democracy?

In 2011 the US pulled troops out of Iraq, a country it praised as well on the way to democracy. Now Iraq?s ravaged by the worst violence since the height of the conflict.

Same-Sex Marriage, Appellate Cases, and the Supreme Court

Judges across the US are grappling with same-sex marriage after the Supreme Court kicked the can down the road last year. We hear more from author Jo Becker and others.

Is America an Oligarchy?

One percent of all Americans own 35% percent of the nation's wealth. CEO's are paid more than 300 times what an average US worker makes ? and the wealth gap is growing.

As Obama Re-Pivots Toward Asia, What Challenges Lie Ahead?

On this week's trip to Asia, President Obama will try to make up for lost time, despite continued preoccupation with the Middle East and Russia's threat to Ukraine. Can he reassure allies about trade relations and mutual defense without alienating China?

The Keystone Pipeline and the Midterms

The Obama Administration again has put off a final decision on the Keystone XL pipeline. The Republicans are united against any delay. Democrats are divided.

Ukraine's Future and Russian Politics

President Obama's hope to "re-set" relations with Russia is a thing of the past as the Ukrainian crisis continues to boil. Is the plan to "de-escalate" already failing?

Law Enforcement Takes Police Surveillance to New Heights

Will "wide-area surveillance" and "facial recognition," developed for the wars in Iraq and Afghanistan, make America safer? Do they threaten the right to privacy?

Assad Gains Confidence, but Is Anyone Winning in Syria?

Just a year ago, it appeared that rebel forces would topple Syria's President, but this week, rebels have lost control of several cities and Assad now appears to be planning for re-election.

Heartbleed and Internet Security

The so-called Heartbleed security flaw has revealed every user?s worst nightmare about security on the Internet. Should somebody take charge?

Ukraine Tensions Fuel Interest in US Oil and Gas

Could the developing crisis in Ukraine produce a war over natural gas between Russia and Western Europe?

Medicare Costs and Your Doctor Bills

Last week's release of Medicare data reveals more than which doctors collect the most government money. It also shows that the AMA helps set prices for doctors' services.

Lessons from Rwanda's Genocide, 20 Years Later

Rwanda's recovered dramatically after genocide killed almost a million people in 1994. Hutus and Tutsis are living together again. But how deep is their "reconciliation?"

Climate Change: Will We Have to Get Used to It?

The latest report from the UN?s Panel on Climate Change is due out on Sunday. Is it time to re-frame the issue and talk about preparing for the cost of not taking action?

Turmoil in Eastern Ukraine Prompts Concern over Russia's Next Move

The Pentagon's Latest War? against Mental Illness

American soldiers have been dying at the rate of 22 every day ? from suicide. What's the Pentagon doing to cope with mental illness, after combat and before enlistment?

Republicans Aim to Take Back the Senate

We hear how the country's political future might depend on elections in some obscure states that are currently too close to call.

Money and Politics in the Aftermath of McCutcheon v. FEC

Will the McCutcheon decision "open a floodgate" for big money in politics, or be a First Amendment victory? We hear about the latest decision on campaign finance reform.

Afghanistan Holds Historic Presidential Election on Saturday

Saturday's election could determine how long US forces stay in Afghanistan. Has our longest war paved the way for democracy? Will voter fraud compromise the outcome?

The Rise in Vaccine-Preventable Diseases

Deadly childhood diseases once thought eradicated are making a comeback around the world. We look at the reasons and what might be done in the interests of public health.

Turkey: Democracy in Turmoil

Turkey is increasingly polarized, as demonstrated by this weekend's elections. We look at the potential repercussions for the Middle East, Europe and for US interests.

GM Recall: How Much Did They Know and When Did They Know It?

For ten years, GM failed to recall Chevy Cobalts and other cars with defective ignition switches linked to at least 13 fatal accidents. Was there criminal action?

Ageism in Silicon Valley: How Pervasive Is It?

The multi-billion dollar winners and losers in Silicon Valley are being accused of age discrimination. Is it different from biases based on race, gender or disability?

The President, the Pope and the Saudis

President Obama met with Pope Francis today. Tomorrow, he'll be in Saudi Arabia. We look at US relations with two traditional allies, one Catholic, another Islamic.

Obama Delivers a Major Speech in Brussels

US relations with Europe have declined. Russia's threat to Ukraine gives new importance to ties to the EU and the role of NATO. We update this week's presidential visit.

Hobby Lobby: Can a Corporation Believe in God?

The US Supreme Court today heard arguments over whether the religious beliefs of business owners trump Affordable Care Act requirements for covering contraceptives.

US Tech Companies and NSA Surveillance

The NSA's surveillance capacity is so vast it's scaring foreign clients away from the US technology industry. We look at the conflicts and economic consequences.

The World Cup and Human Rights

When the World Cup or Olympic Games are held in repressive countries, who's accountable for human rights abuses? Can the publicity over such events lead to improvements?

An Unexpected Surge for Obamacare: Is It Real?

The Healthcare.gov roll-out was a PR disaster, and the political consequences may last until 2016. But, there are unexpected signs of momentum. We get a progress report.

Putin Annexes the 'Republic of Crimea'

Annexing Crimea is a done deal as far as Vladimir Putin is concerned, but the US and Europe are ready to ramp up economic sanctions. We look at the possible downsides.

Obama Considers Unilateral Action on Deportations

President Obama is about to set a record for deportations, so he?s called for enforcing the law "more humanely." What?s it mean for immigration reform? Elections?

All Eyes on Putin Post-Referendum in Crimea

In yesterday's referendum, 95% of Crimean voters elected leave Ukraine and rejoin Russia. We look at the options available to Ukraine, the US, Western Europe and Putin.

The Web at 25: Free Flow of Information or Censorship?

The web was created with a strong sense of Western values, but China and India are adding billions of new users. What can be done about censorship?

Attorney General Holder Testifies on Mandatory Sentencing Reform

Democrats and Republicans agree that our prisons are overcrowded, expensive and ineffective. Today, AG Eric Holder laid out a set of reforms that might well be adopted.

Ukraine: The Battle over Self Rule vs. Sovereignty

Surge of Central American Children Crossing into the US

At least 60,000 children from Central America are expected to be stopped at the US border this year ? illegally and alone.

Gay Weddings and Religious Freedom

Can businesses refuse service to homosexuals if it violates the owners' religious freedom? Can valuable new rights be protected without infringing on cherished old ones?