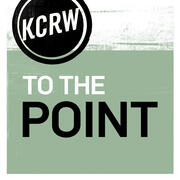 Is America an Oligarchy?

One percent of all Americans own 35% percent of the nation's wealth. CEO's are paid more than 300 times what an average US worker makes ? and the wealth gap is growing.

As Obama Re-Pivots Toward Asia, What Challenges Lie Ahead?

On this week's trip to Asia, President Obama will try to make up for lost time, despite continued preoccupation with the Middle East and Russia's threat to Ukraine. Can he reassure allies about trade relations and mutual defense without alienating China?

The Keystone Pipeline and the Midterms

The Obama Administration again has put off a final decision on the Keystone XL pipeline. The Republicans are united against any delay. Democrats are divided.

Ukraine's Future and Russian Politics

President Obama's hope to "re-set" relations with Russia is a thing of the past as the Ukrainian crisis continues to boil. Is the plan to "de-escalate" already failing?

Law Enforcement Takes Police Surveillance to New Heights

Will "wide-area surveillance" and "facial recognition," developed for the wars in Iraq and Afghanistan, make America safer? Do they threaten the right to privacy?

Assad Gains Confidence, but Is Anyone Winning in Syria?

Just a year ago, it appeared that rebel forces would topple Syria's President, but this week, rebels have lost control of several cities and Assad now appears to be planning for re-election.

Heartbleed and Internet Security

The so-called Heartbleed security flaw has revealed every user?s worst nightmare about security on the Internet. Should somebody take charge?

Ukraine Tensions Fuel Interest in US Oil and Gas

Could the developing crisis in Ukraine produce a war over natural gas between Russia and Western Europe?

Medicare Costs and Your Doctor Bills

Last week's release of Medicare data reveals more than which doctors collect the most government money. It also shows that the AMA helps set prices for doctors' services.

Lessons from Rwanda's Genocide, 20 Years Later

Rwanda's recovered dramatically after genocide killed almost a million people in 1994. Hutus and Tutsis are living together again. But how deep is their "reconciliation?"

Climate Change: Will We Have to Get Used to It?

The latest report from the UN?s Panel on Climate Change is due out on Sunday. Is it time to re-frame the issue and talk about preparing for the cost of not taking action?

Turmoil in Eastern Ukraine Prompts Concern over Russia's Next Move

The Pentagon's Latest War? against Mental Illness

American soldiers have been dying at the rate of 22 every day ? from suicide. What's the Pentagon doing to cope with mental illness, after combat and before enlistment?

Republicans Aim to Take Back the Senate

We hear how the country's political future might depend on elections in some obscure states that are currently too close to call.

Money and Politics in the Aftermath of McCutcheon v. FEC

Will the McCutcheon decision "open a floodgate" for big money in politics, or be a First Amendment victory? We hear about the latest decision on campaign finance reform.

Afghanistan Holds Historic Presidential Election on Saturday

Saturday's election could determine how long US forces stay in Afghanistan. Has our longest war paved the way for democracy? Will voter fraud compromise the outcome?

The Rise in Vaccine-Preventable Diseases

Deadly childhood diseases once thought eradicated are making a comeback around the world. We look at the reasons and what might be done in the interests of public health.

Turkey: Democracy in Turmoil

Turkey is increasingly polarized, as demonstrated by this weekend's elections. We look at the potential repercussions for the Middle East, Europe and for US interests.

GM Recall: How Much Did They Know and When Did They Know It?

For ten years, GM failed to recall Chevy Cobalts and other cars with defective ignition switches linked to at least 13 fatal accidents. Was there criminal action?

Ageism in Silicon Valley: How Pervasive Is It?

The multi-billion dollar winners and losers in Silicon Valley are being accused of age discrimination. Is it different from biases based on race, gender or disability?

The President, the Pope and the Saudis

President Obama met with Pope Francis today. Tomorrow, he'll be in Saudi Arabia. We look at US relations with two traditional allies, one Catholic, another Islamic.

Obama Delivers a Major Speech in Brussels

US relations with Europe have declined. Russia's threat to Ukraine gives new importance to ties to the EU and the role of NATO. We update this week's presidential visit.

Hobby Lobby: Can a Corporation Believe in God?

The US Supreme Court today heard arguments over whether the religious beliefs of business owners trump Affordable Care Act requirements for covering contraceptives.

US Tech Companies and NSA Surveillance

The NSA's surveillance capacity is so vast it's scaring foreign clients away from the US technology industry. We look at the conflicts and economic consequences.

The World Cup and Human Rights

When the World Cup or Olympic Games are held in repressive countries, who's accountable for human rights abuses? Can the publicity over such events lead to improvements?

An Unexpected Surge for Obamacare: Is It Real?

The Healthcare.gov roll-out was a PR disaster, and the political consequences may last until 2016. But, there are unexpected signs of momentum. We get a progress report.

Putin Annexes the 'Republic of Crimea'

Annexing Crimea is a done deal as far as Vladimir Putin is concerned, but the US and Europe are ready to ramp up economic sanctions. We look at the possible downsides.

Obama Considers Unilateral Action on Deportations

President Obama is about to set a record for deportations, so he?s called for enforcing the law "more humanely." What?s it mean for immigration reform? Elections?

All Eyes on Putin Post-Referendum in Crimea

In yesterday's referendum, 95% of Crimean voters elected leave Ukraine and rejoin Russia. We look at the options available to Ukraine, the US, Western Europe and Putin.

The Web at 25: Free Flow of Information or Censorship?

The web was created with a strong sense of Western values, but China and India are adding billions of new users. What can be done about censorship?

Attorney General Holder Testifies on Mandatory Sentencing Reform

Democrats and Republicans agree that our prisons are overcrowded, expensive and ineffective. Today, AG Eric Holder laid out a set of reforms that might well be adopted.

Ukraine: The Battle over Self Rule vs. Sovereignty

Surge of Central American Children Crossing into the US

At least 60,000 children from Central America are expected to be stopped at the US border this year ? illegally and alone.

Gay Weddings and Religious Freedom

Can businesses refuse service to homosexuals if it violates the owners' religious freedom? Can valuable new rights be protected without infringing on cherished old ones?

Does Foreign Aid to Africa Do More Harm than Good?

Harsh new anti-gay laws in African countries have Western donors threatening to withhold assistance. That's raised questions about unintended consequences.

Obama's Budget and the Politics of Poverty

In this year's budget debate Democrats and Republicans will have make public their priorities, revealing internal divisions before the primaries and November election.

Showdown over Ukraine

The world is waiting for Vladimir Putin to make another move or relax tensions in Ukraine. Are there options for the US and EU to defuse what could be a dangerous crisis?

Obama Gives Netanyahu a Countdown to the Peace Process

Israeli Prime Minister Netanyahu seemed to be selling peace with the Palestinians today in a speech to AIPAC, the pro-Israel lobby.

What's Next in Ukraine and Syria for the US and Russia?

With rising death and starvation in Syria, the UN wants a continuation of peace talks, backed by the US and Russia, now at loggerheads over what's happening in Ukraine.

Racial Tensions on Campus

Racially charged incidents on college campuses are on the increase. What happened to the expectation that the "millennial generation" would live in "a post racial society?"

Comcast Pushes the Debate on the Future of the Internet

If Comcast merges with TWC, it will be America's dominant broadband provider. Is Comcast getting too much power? Should broadband be regulated like a public utility?

National Security and Military Spending

Defense Secretary Hagel wants to cut the Pentagon budget. We hear what he's proposing, what it means for national security and the likely response from Congress.

Can Venezuela's 'Chavismo' Survive without Chavez?

We hear about a troubled economy, the political legacy of the late Hugo Chávez, and US interests in a country with the world's largest oil reserves

Is It Time to Increase the Minimum Wage?

Is it a stimulus program or lost jobs and hard times for small business? Some cities, states and even big companies are increasing wages as debate goes on in Washington.

As the Olympics Wind Down, Is a New Cold War Heating Up?

The winter Olympics in Sochi are providing the showcase promised by Vladimir Putin. But Ukraine's bloody violence may threaten his hopes for Russia's resurgence.

Are the Kids on the Internet Alright After All?

There is widespread distress about the dangers faced by young people on the Internet. A crackdown on digital social networking might be exactly the wrong solution.

Bloodshed in Ukraine; The 'Inevitability' of Hillary in 2016

She was the ?inevitable? Democratic presidential nominee for 2008. Now Hillary Clinton's "inevitable" for 2016. Also, is Ukraine on the verge of civil war?

The Future of Afghanistan Post-US Involvement

The US wants a residual force to remain when combat troops withdraw from Afghanistan at the end of this year. What's at stake for the Taliban and Afghan women?

The World of Robots -- in Love and War

On this archived edition of To the Point, we talk about robotics and the increased interaction of robots with human beings.

Credit Card Safety in the Age of Cybercrime

Target is only the biggest American business hacked for financial information, and the US is behind the curve when it comes to preventing more cybercrime. We hear about the ongoing risks to consumers and what might need to be done.

Heroin Makes a Comeback

America's last heroin epidemic was in the 70's and 80's in metropolitan centers. Now users are younger, affluent and living in areas unprepared to cope with the problem.

Tech Industry Elitism Causes Frustration in San Francisco

Tech entrepreneurs are inventing the digital world as their real-world lifestyles are transforming San Francisco. Is there a trend of techies changing traditional living?

The Death Penalty in America

European companies are refusing to import the drugs for lethal injections. Will that lead to fewer executions or a return to gas chambers, electric chairs and hangings?

The Anti-Gay Backlash Goes Global

Vladimir Putin?s anti-gay laws made headlines before the Sochi Olympics. We?ll hear how dangerous life can be for Russian gays and lesbians.

Chris Christie, "Bridgegate" and the Republican Party

With 4 days of agonizing delays on the George Washington Bridge still unexplained, New Jersey Governor Chris Christie is on a political tour across the country.

Let the Sochi Games Begin

President Obama won't be on the scene for the Winter Olympics, but there's a lot at stake in Sochi for Russian President Vladimir Putin. The opening ceremonies are tomorrow, but qualifying for some events began today. We get updates on those and on the many controversies surrounding the most expensive Olympics in history.

Is a Boycott against Israel Reaching a 'Tipping Point?'

A non-violent Palestinian call for "boycott, divestment and sanctions" could damage Israel's economy with consequences for peace and a "two-state solution.?

Next Step for the Keystone Pipeline

Oil pipelines are laid daily, but the Keystone has become a test of President Obama's environmental legacy. What are the consequences for climate change and the economy?

Universal Pre-School Education: Poverty and Politics

President Obama is again pushing universal pre-school, without much chance of getting it funded. We look at the potential impact on poverty and political reality.

The Economics and Politics of the NFL

Will Sunday's Super Bowl be worth what it costs NJ taxpayers? Are subsidies for stadiums, operating costs and "inducement payments" enriching owners at public expense?

Cashing In on Climate Change

Not just a fact of life, global warming's a source of profit for those betting that nothing's going to be done. It's creating a business boom with dangerous implications.

Barack Obama Goes It Alone in His Second Term

After last night's State of the Union address, President Obama was on the road today, making his case for executive orders if Congress doesn't support "a year of action."

Is There a Bipartisan Truce in the War on Drugs?

Marijuana is still prohibited under federal law, but President Obama calls it no worse than alcohol. Some red states are on the way to medical use and decriminalization.

Uneasy Standoff in Ukraine

Ukraine is a divided country, caught between the European Union and Russia's efforts to create new ties with former Soviet countries. We hear why Ukraine matters.

Wealth and the Surging Income Inequality Gap

We hear how income inequality is being addressed from the World Economic Forum in Switzerland to the White House and the world of Wall Street.

Abortion Making a Comeback in This Year's Midterm Elections

Republicans aren't backing away from opposing abortion. How's it likely to play in this year's midterm campaigns for the Senate and Congress.

Low Expectations for Syria Peace Talks

Preliminary Syrian peace talks today produced a chorus of dissonant voices. What's at stake for the US, Russia and Middle East? Is there relief in sight for the victims?

Greenhouse Gas Emissions and America's Climate Change Deniers

Despite the near unanimous conviction of climate scientists, Americans are skeptical that global warming is caused by humans. Why? What are the potential consequences?

Iran Deal Nuclear Deal Officially Takes Effect

As Iran has officially suspended its advanced enrichment of nuclear fuel, some international sanctions will be lifted. What are the prospects of a permanent settlement?

What Will NSA Reform Look Like?

President Obama's proposed NSA reforms combine protection from threats facilitated by new technology while upholding liberties and privacy enshrined in the Constitution.

The Mentally Ill and Law Enforcement

The mentally ill are no more likely than healthy people to commit violent crimes, but the closing of mental hospitals has left them their own. The results can be fatal.

West Virginia Water Crisis Throws Spotlight on Water Safety

Charleston, West Virginia's been nearly shut down by a chemical leak in the water supply. Scarier than what's known about the danger to public health is what's not known.

Crunch Time for Reforming the NSA

Revelations about NSA electronic spying have pitted privacy advocates and opponents of big government against intelligence claims about the needs of national security.

Income Inequality and Politics in an Election Year

In this mid-term election year, can Democrats and Republicans even agree on extending benefits to the long-term unemployed? What about increasing the minimum wage?

Legal Marijuana Not Without Real Consequences

Employers still have the right in many states to fire workers who test positive for marijuana regardless of legality.

The Rise of al Qaeda in the Middle East and the US Response

Guest host Judy Muller looks at al Qaeda's resurgence in the Middle East and what it means to the United States.

Drones Flying the Friendly Skies

As the US is reeling from disclosures about NSA eavesdropping on Americans, will commercial drones create fears of more snooping, this time from the skies over our homes?

Democracy or Stability?: Can Egypt Achieve Either?

We look at Egypt's struggle with democracy, the Muslim Brotherhood and military rule, and consider US foreign policy in a Middle East driven by sectarian conflicts.

Senate Takes Up Long-Term Unemployment Benefits

We look at at the future of extended federal jobless aid for 1.3 million who?ve been out of work for six months and lost them over the holidays when the program expired.

Snapchat and the Future of an Erasable Internet

Apps like Snapchat, Whisper and Telegram let you send photos and messages that erase themselves after they?re opened. Are they models for the future of the Internet?

The Brave New World of Obamacare

Millions of Americans are starting to use their new health insurance under the Affordable Care Act. How's it going? How well are doctors and hospitals coping?

College Athletes: Amateurs or Paid Professionals?

There's big money in college bowl games, but none trickles down to the people who bring in the audiences who watch on TV. Should players get a piece of the action?

Talking Points: Our Favorite Author Interviews of 2013

On this special end-of-the-year edition of To the Point we?re rebroadcasting some of our favorite author interviews from 2013.

Gay Marriage in Utah and the Outlook for 2014

Utah could become the 18th state to permit same-sex marriage, with court cases in 17 other states. Will 2013 be the tipping point for same-sex marriage in America?

Syrian Peace Talks and the Battle on the Ground

Despite talks scheduled next month between Syria's government and rebels, fighting continues and there's concern that the war will finally be decided on the battlefield.

Waiting for Sochi

We look at how the Winter Olympics in Sochi are shaping up, despite construction delays, reports of corruption, and the controversy over Russia's stance on gay rights.

Are the Humanities in Crisis?

Half as many college students major in humanities as did 50 years ago. What's at stake when higher education becomes more career focused and fewer study the humanities?

As Washington Looks the Other Way, Are Big Cities on Their Own?

Recent mayoral elections turned on class than race as multi-ethnic coalitions focused on the economy. With further federal help unlikely, are big cities on their own?

Power and Amnesty in Putin's Russia

Are sudden pardons a PR move to counter international criticism of Russia's record on human rights, or is President Putin responding to larger forces, at home and abroad?

China Delays Visas for Western Journalists

Bloomberg and the New York Times have been main targets of a crackdown on western journalists in China. What it will mean for what we know about an important world power.

The World of Robots -- in Love and War

Robots are here to stay: in factories and homes ? from real-world battlefields to popular culture. We talk about robotics and the increased interaction of robots with human beings.

Bipartisanship on Capitol Hill or Just a Holiday Breather?

We look at how Washington's first budget agreement in three years brought an end to paralysis, and how long that's likely to last.

Pope Francis Takes on 'Unfettered Capitalism'

The leader of the Roman Catholic Church has called free-enterprise capitalism "a new tyranny" and called for new focus on serving the poor. What does Pope Francis mean?

Massive Open Online Courses, MOOC's: The Future of Education?

MOOC's promised higher education for millions who can't afford it. They haven?t lived up to their billing. Using the Internet to meet the demand for focused learning.

Uruguay Opts Out of the War on Drugs

Colorado and Washington have legalized marijuana. Now Uruguay in South America is the first nation to do so. Is the 50-year-old war on drugs a trillion-dollar failure?

Can Big Data Make Healthcare Better, Cheaper?

Medical records are being digitized to cut healthcare costs and produce better outcomes. It also means a loss of patient privacy. We weigh the risks and the benefits.

Ukraine Struggles for a Way Forward

Police in Ukraine used force against peaceful protesters today in what's becoming that country's worst crisis since the Orange Revolution of 2004.

Big Oil and Other Industries Shift Gears on Climate Change

Major American companies are changing their strategies on global warming. We hear about the political consequences of their willingness to a pay tax on carbon emissions.

After Detroit, Public Pensions Are No Longer Sacred

State and local governments may be breaking their long-standing promise to public workers. Guaranteed pensions are said to be too expensive. How did they get that way?

Nelson Mandela: The Contradictions of a Secular Saint

We remember the life and legacy of Nelson Mandela, who died yesterday at age 95. South Africa's first black president spent 27 years in prison as a suspected "terrorist."

Minimum Wage and Low-Wage Jobs in the New Economy

President Obama has called for a federal minimum wage hike from $7.25 to $10 an hour. Would that help rectify income inequality? What are its chances on Capitol Hill?

Is the Digital Currency Bitcoin Going Mainstream?

Bitcoins are worth a total of $1 billion, not bad for a virtual currency that's four years old and not backed by a central bank. We hear more about the future of money.

Syrian Peace Talks and the Battle on the Ground

Despite talks scheduled next month between Syria's government and rebels, fighting continues and there's concern that the war will finally be decided on the battlefield.

Tensions in the East China Sea May Embroil US

China has provoked Japan and the US to fly military aircraft in disputed air space above the East China Sea. What's at stake on the ground for all three countries?

Is the World Ready for Self-Driving Cars?

The cars of today are almost fully automated, and the smart technology for driverless cars has now been developed. Why don't we have them?

Online Comments: Freedom of Speech or the Bane of the Internet?

Internet sites are grappling with an issue akin to the freedom of speech. It's all about online comments that are offensive, off-point or that distort researched science.

Working Too Much Isn't Good for Anyone

Studies show that Americans are overworking, not just out of necessity. We hear about the factors that encourage long hours and consequences for productivity and success.

Verizon v. the FCC: The Fight over Net Neutrality

Everybody concerned with the Internet has a stake in a federal court case that will soon be decided. What's in store for "net neutrality?" What could it mean for you?

Will a Historic Agreement Be a Historic Mistake?

The historic deal between Iran, the US and five other countries is already controversial from the Capitol to the Middle East.

Fifty Years Later: The Legacy of JFK

It's 50 years to the day since John F. Kennedy was assassinated. We look at his accomplishments, failures and why he's popularly regarded as one of our best presidents.

How Long Will US Troops Stay in Afghanistan? How Many?

At today's meeting of elders, Afghan President Karzai said, "I don't trust the Americans and they don't trust me." Has he changed his mind about yesterday?s troop deal?

Is the Sky Really Falling on Obamacare?

Coverage of the Affordable Care Act has been all about Healthcare.gov and President Obama's false reassurances. But healthcare reform is bigger than politics.

US-Iran Detente Will Be Tested in Geneva

The Obama Administration is optimistic about a nuclear deal with Iran. But allies and members of Congress are warning that a bad deal would be worse than no deal at all.

As Washington Looks the Other Way, Are Big Cities on Their Own?

Recent mayoral elections turned on class than race as multi-ethnic coalitions focused on the economy. With further federal help unlikely, are big cities on their own?

How Green Is Ethanol?

The Midwestern corn lobby is seeing its worst nightmare made real today: the EPA is reducing the amount of corn-based ethanol in gasoline for the first time.

President Obama's Healthcare 'Fix'

President Obama has announced changes in the Affordable Care Act so he can keep his promise to people who like their current health insurance policies.

Welfare for Agribusiness and Food Stamps in the Farm Bill

The $100 billion Farm Bill pays for controversial policies, including food stamps and agribusiness subsidies. Now it's expired, and compromise is stalled by partisanship.

Can the US Salvage a Deal with Iran?

A deal for Iran to curtail its nuclear development failed at a meeting with six foreign ministers in Geneva. New talks are scheduled, but the blame game continues.

The Threat to America ? from Our Own Nuclear Weapons

America's nuclear arsenal has been subject to a terrifying number of accidents, miscalculations and inexplicable blunders, without a devastating catastrophe ? so far.

How Much Are 140 Characters Really Worth?

After yesterday's IPO, Twitter is one of the most highly valued companies on the NYSE. What is it contributing to popular culture? When will it start making money?