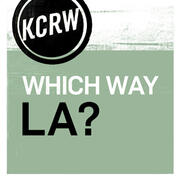 California Meat Recall Goes Nationwide

Nine million pounds of beef from a California slaughterhouse have been recalled as "unsound, unwholesome or otherwise? unfit" for consumers. But nobody's gotten sick, and...

Is California's Democratic Party Keeping Up with Voters?

California's Democratic Party is led by an old guard. There is not a rift over issues, but young Democrats are wondering, "When are these people going to leave?"

Doctors Are Primary Source for Prescription Drug Abusers

With drug overdoses now killing more Americans than auto accidents, the state Medical Board is discussing guidelines to reduce the number of "problem prescribers."

Garcetti's Trade Mission to Mexico

Eric Garcetti, whose grandparents came from Mexico, is Mayor of Los Angeles. We talk to him as he visits a nation that's developing faster than most Americans realize.

To Frack or Not to Frack in Los Angeles

There's been oil drilling in LA for more than 100 years. Fracking could make some inactive ones gush again. We hear the pros and cons of a proposed ban or a moratorium.

LA Visual FX Industry Stifled by Runaway Production

In a eight-year period, California lost 11% of its jobs in film and TV, while New York gained 25%. We have the latest on runaway production.

LAUSD Votes to Shut Down Two Aspire Charter Schools

Superintendent Deasy called their record of improving student performance " unassailable." But the LA School Board voted to close two charter schools anyway.

Is California Headed for a Tax on Sodas?

Coke, Pepsi and other beverage companies are fighting a proposed mandate in California for labels warning that sugary soft drinks increase the risk of childhood obesity.

Hollywood Development Hits a Bump

Boosters of growth in Hollywood have suffered a setback, while opponents of increased density have scored a victory. This time, it's not all about earthquake faults.

SoCal Utilities Sluggish on Shift to Solar

State policy requires a transition to renewables, but frustrated local homeowners accuse utilities of dragging their feet because alternative power costs them money.

Push for Minimum Wage Increase for Hotel Workers

Five LA City Council members want workers at hotels near LAX paid more than $15 an hour -- the highest minimum wage in the nation. We hear the pros and cons.

Ninth Circuit Recognizes a Right to Bear Arms in Public

A federal appellate court says California's law against openly carrying guns in public has an unintended consequence. The case could be on its way to the Supreme Court.

Should the Execution of Inmates Be Streamlined in California?

Pete Wilson joins two other former Governors supporting a November ballot initiative to speed up executions in California. We hear the arguments on both sides.

The Race to Replace Waxman

Since his surprise resignation, candidates have been lining up to replace Congressman Henry Waxman. We hear from Democrats Ted Lieu and Wendy Greuel.

New Health Law Has Foodies Crying 'Nanny State'

A new state law says that chefs must wear disposable gloves each time they touch raw food. Despite the risk of food-borne illness, is this a case of over-protection?

Construction Starts on Tallest Building in the West

Will LA?s Wilshire Grand Tower be the tallest building in the western United States?

Should We End Los Angeles' Business Tax?

With LA facing a $250 million deficit, Mayor Garcetti wants to get rid of the business tax. Also, LA is replacing street lamps with LED bulbs to save energy and money.

Education Reform and the Power of Silicon Valley

A trial in Los Angeles could make it easier to fire incompetent teachers. Also, why do we care if elected officials don't live in the districts they represent?

Gentry Battles Gonzo in a Changing Venice

Gentrification and commercialization of Venice Beach have led to a culture clash. Is its laid-back culture of tolerance still alive or is it a thing of the past?

Gentry Battles Gonzo in Gentrifying Venice

Gentrification and commercialization of Venice Beach have led to a culture clash. Is its laid-back culture of tolerance still alive or is it a thing of the past?

No Rain, No Water? No Problem?

For now, there's enough water in local reservoirs and storage, but nobody knows how long that's going to last. What can local homeowners can do to conserve and recycle?

Henry Waxman, Liberal Crusader, Will Retire

After 40 years, LA Democrat Henry Waxman has announced he won't run for re-election. What's next, for the Westside and South Bay, a political feeding frenzy?

OC Undersheriff John Scott Named Interim LA Sheriff

We talk with OC Undersheriff John Scott will be sworn in tomorrow to replace retiring LA County Sheriff Lee Baca until voters choose somebody else in June or November.

LA Students Sue over Union Protected Teachers

School reformers charge that state laws deprive poor and minority kids of their right to an education. We hear both sides and look at local and national implications.

Will a New Helicopter Noise Law Make Anyone Happy?

The LA skies are filled with noisy helicopters -- for news, law enforcement and tourists. We hear why many are still unhappy despite a new law signed by President Obama.

Pride and Prudence in Governor Brown's California

Today in Sacramento, Jerry Brown delivered his annual State of the State speech. We hear what he said, what he didn't say, and what his dog, Sutter, had to do with it.

The Race for One of LA's Most Powerful Elected Offices

We hear from Bobby Shriver and Sheila Kuehl, front-runners for the seat now occupied by LA County Supervisors Zev Yaroslavsky, who's termed out.

California's in a Drought and Concerns Are Heating Up

This is the driest winter in California's recorded history. Even regions with adequate water supplies are at risk of fast-moving fires. Is it time for a water bond?

Was the Northridge Earthquake a Wake-up Call?

It's been 20 years since LA was shaken awake by a 6.7 magnitude tremor, leaving unforgettable memories. Scientists are certain there will be more shaking.

The Forum Is Back

When the Lakers and Kings moved to Staples Center, "the music died" at the Fabulous Forum. Professional sports aren't coming back, but the music is.

Is the Sun Setting on Large Scale Solar?

Five years after the President's initiative for large-scale solar plants, just three are in operation. We hear about the changing dynamics of renewable energy.

Turmoil at LA DWP: Officials Ask How $40 Million Was Spent

At the troubled DWP, another general manger?s resigned and the boss of its biggest union?s been subpoenaed to testify about how $40 million in public money was spent.

Fast Train, Budget Drain

There are new questions about the proposal to help fund high-speed rail between LA and San Francisco. But Governor Brown says a bullet train is doable.

Is Los Angeles a City in Decline?

A scathing report out today say the city is failing to provide basic public services. It says LA ? where the future once came to happen ? has been living in the past.

Sheriff Lee Baca Resigns? Why Now?

Today, after 15 years as Los Angeles Sheriff, Lee Baca is stepping down. Last month, the US attorney indicted 18 sheriff's deputies. How much is he to blame?

Another Extension for California's Healthcare Exchange

Lost applications, hours on the phone and frustrated consumers are trying to access their new health insurance. Even people not using Obamacare are feeling the effects.

The Brave New World of Obamacare

Millions of Americans are starting to use their new health insurance under the Affordable Care Act. How's it going? How well are doctors and hospitals coping?

College Athletes: Amateurs or Paid Professionals?

There's big money in college bowl games, but none trickles down to the people who bring in the audiences who watch on TV. Should players get a piece of the action?

Talking Points: Our Favorite Author Interviews of 2013

On this special end-of-the-year edition of To the Point we?re rebroadcasting some of our favorite author interviews from 2013.

Gay Marriage in Utah and the Outlook for 2014

Utah could become the 18th state to permit same-sex marriage, with court cases in 17 other states. Will 2013 be the tipping point for same-sex marriage in America?

Syrian Peace Talks and the Battle on the Ground

Despite talks scheduled next month between Syria's government and rebels, fighting continues and there's concern that the war will finally be decided on the battlefield.

Waiting for Sochi

We look at how the Winter Olympics in Sochi are shaping up, despite construction delays, reports of corruption, and the controversy over Russia's stance on gay rights.

Are the Humanities in Crisis?

Half as many college students major in humanities as did 50 years ago. What's at stake when higher education becomes more career focused and fewer study the humanities?

As Washington Looks the Other Way, Are Big Cities on Their Own?

Recent mayoral elections turned on class than race as multi-ethnic coalitions focused on the economy. With further federal help unlikely, are big cities on their own?

Power and Amnesty in Putin's Russia

Are sudden pardons a PR move to counter international criticism of Russia's record on human rights, or is President Putin responding to larger forces, at home and abroad?

Water Wars: The Future of Southern California's Water

State and federal officials are under pressure to declare a drought in the third dry year in a row. There's not enough water and won't be the future. Potential solutions?

Saying Goodbye to Hollywood Park

After 75 years, the last race will be run at Hollywood Park this Sunday. Once the playground of Hollywood stars, it's slated to become a mixed use development.

Exide Acid-Battery Recycler and Public Health Concerns

Exide, in Vernon, has people from Boyle Heights to Hancock Park in fear of cancer and other diseases after years of lead and arsenic emissions.

California's Meningitis Outbreak

5000 students were inoculated for bacterial meningitis at Princeton with a vaccine not yet approved in the US. Should UCSB, which had a similar outbreak, do the same?

Discrimination in the Los Angeles Fire Department

Guest host Barbara Bogaev explores whether a new LA fire chief can turn around an agency plagued by charges of race and gender discrimination.

LA Unified Sends Teachers to 'Teacher Jail'

Some teachers are required to show up on time and spend the day doing nothing sometimes for more than a year. We talk to an inmate of what's called "teacher jail."

How Safe Is the Sheriff of LA County?

Federal indictments against 18 officers are only the latest blow against LA Sheriff Lee Baca. Last night, we spoke with some critics. Tonight we talk to supporters.

FBI Arrests 17, Indicts 18 from LA County Sheriff's Department

Federal authorities have indicted arrested 17 deputies. They're accused of corruption and civil rights abuses at downtown jails. Even visitors allegedly were abused.

LA City Council Votes to Regulate Sale of E-Cigarettes

The FDA hasn't been heard from, but an LA City Councilman calls inhaling e-cigarettes a "deadly habit." We hear about yesterday's unanimous decision to regulate sales.

California Out of the Red, How Will New-Found Riches Be Spent?

After years of crippling deficits, state government is not just out of the red, it'll have a surplus. How should the money be spent? Is it time to cut taxes?

A Political Earthquake Heading for Los Angeles County

LA County's five Supervisors are America's most powerful local elected officials. They operate in the shadows ? almost never replaced by election ? until now..

LA Schools Police to Pull Back on Ticketing Young Students

Last year almost 5000 LA school kids got tickets, with poor and minority children most likely to be cited by campus police. Now, there's a kinder, gentler policy.

Why Is the Rent So Damn High?

In LA, more people rent than own homes, and rents are 6% higher than before the Great Recession. How high can they go? Who's being priced out? What's driving increases?

Feeding the Homeless in Public Spaces

LA's growing homeless population makes feeding people who live on the streets more urgent than ever, but a backlash has led to a move to restrict feeding in public places.

Paul Tanaka, Candidate for LA Sheriff

An LA County on violence faulted Sheriff Baca and Undersheriff Tanaka for a lack or leadership that led to deputy abuses. Now Tanaka's running against his former boss.

The New Wave of Cars that Act like Smart Phones

This year's LA Auto Show is all about communications technology. Will a new generation fall in love with cars if they're connected? What about driving distractions?

UCLA Students Criticize School's Lack of Diversity

A spoken-word student-video on YouTube dramatizes how few African-Americans are admitted to UCLA. What's it like to be one of the only black students on campus?

How's Obamacare Working Out in Southern California?

California's version of Obamacare's going better than others, but there are still problems. We hear about glitches as well as success in expanding coverage for the poor.

The Whistleblower Who Wants Sheriff Baca's Job

For 80 years, no LA Sheriff has been replaced by an election, but Lee Baca is tarnished by scandal as is his best-known opponent. We hear about dark horse Bob Olmsted.

Obamacare Numbers Look Best in California

Initial enrollment numbers for the Affordable Care Act were made public today, and California leads the nation with 35,000. But that?s hardly a victory for Obamacare. In all 36 states where the federal government is in charge, the total was 27,000 ? and the nationwide number is 10% of what had been hoped for. We hear what that could mean for affordable health insurance.

Los Angeles Responds to Philippines Typhoon

More Filipinos live in Southern California than anyplace outside the Philippine Islands themselves, many touched personally by Typhoon Haiyan.

The Threat to America ? from Our Own Nuclear Weapons

America's nuclear arsenal has been subject to a terrifying number of accidents, miscalculations and inexplicable blunders, without a devastating catastrophe ? so far.

LA County Child Welfare Workers Sue over Caseloads

Social workers sue LA County over staffing at the Department of Children and Family Services. They?re often responsible for more children than their contract calls for.

100 Years On, Why Don't Angelenos Drink LA's Water?

Like many Americans, LA residents buy drinking water in plastic bottles. Why, when the DWP provides it for free?

Power and Water: The Los Angeles Aqueduct at 100

On the 100th anniversary of the LA Aqueduct, a look at William Mulholland's legacy and the on-going quest to quench LA's thirst. TUESDAY, NOV. 5 at noon and 7pm

Calderon Scandal Thickens

Al Jazeera America has uncovered a sting operation, involving a phony film company and $60,000 in alleged bribes to State Senator Ron Calderon.

County Fights Plan to Drill for Oil on Whittier Parkland

The City of Whittier wants oil drilling on land LA County bought to preserve as open space. Supervisor Gloria Molina calls it a "dangerous precedent."

LAUSD Extends Superintendant John Deasy's Contract until 2016

After much uncertainty, Superintendent John Deasy got a "satisfactory" rating from the LAUSD School Board. He'll stay on until 2016. Can they really work together?

LA Joins the 'Open Data' Movement

How many City workers were paid more last year than the Mayor? What was the revenue from parking fines? How much was spent on tree-trimming, the LAPD or for clowns?

Bias and Discrimination at UCLA

After denying a black doctor's charges of discrimination, UCLA settled for $4.5 million. Last week, a special panel reported "a campus racial climate in near crisis."

Earthquakes: Are We Prepared for the Big One?

It?s no secret that Los Angeles is not prepared for The Big One. Is there any economical way to prepare?

Earthquakes: Are We Prepared for the Big One?

It?s no secret that Los Angeles is not prepared for The Big One. Is there any economical way to prepare?

Concussions, Brain Damage and High School Football

Do modern football helmets provide high school players the protection they need? Have local high schools learned anything from the NFL?

How Secret Should California's Gang Database Be?

Some 200,000 Californians are on a database that tracks suspected gang members. How does the law protect the rights of people who are wrongly listed?

Fracking and the Black Gold Rush in the San Joaquin Valley

New oil extraction techniques may open the massive Monterey Shale Formation, creating another oil boom. Will the jobs and the money be worth the consequences of fracking?

Can a Historic Neighborhood Survive an Improvement it Asked For?

Leimert Park is called the cultural hub of black Los Angeles, and it fought hard for a station on the new Crenshaw Line. But are there unintended consequences?

Will California Latinos Vote for the GOP?

The Latino voting population gets larger with every election. We?ll hear several opinions on the GOP?s chance for success with California?s fastest growing voting bloc.

What's Next for Grand Avenue?

Has the Grand Avenue Project?s time come ?round at last?or has it outlived its relevance to a changing city?

Law Enforcement and Public Health

Some of the toughest environmental laws in the country are not being enforced by state and local officials in California.

LA's New Mayor Doesn't Rush Into Things

Former Councilman Eric Garcetti has now spent 100 days as Mayor of Los Angeles. If you?re not aware of what he?s been up to, you?re not alone.

Gov. Brown and the "Year of the Immigrant" in California

Governor Brown says, ?While Washington waffles on immigration, California?s forging ahead." He has signed 8 new bills to make life easier for the undocumented.

The Dodgers Start Their Playoff Run

The anti-education reformer Dianne Ravitch tells us what she thinks is wrong with standardized student testing to measure teacher performance.

Obamacare Rolls Out in California

The government shutdown had no impact on the roll-out of the Obamacare. In California, state government is committed to making it work, and many are hungry for details.

What Would a Government Shutdown Mean for California?

If the federal government shutdown occurs tonight, what will it mean locally for national parks, recreations areas and the National Guard?

Santa Monica Grows Up -- but Not Too Tall

Santa Monica is notoriously cautious about so-called "smart growth," but a new park and upscale condo complex are finally bringing energy to the Civic Center.

LAUSD High Schoolers Hack Their New iPads

It took hundreds of kids just one week to hack through security so they could surf the web, raising security concerns for a program expected to cost one billion dollars.

Silver Lakers Want to Ban Airbnb Rentals

Airbnb connects people who want to rent their home or a room with people looking to stay for a few days. Does the sharing economy work for people who don't want to share?

We're Talking Trash

Tons of trash are produced each day in LA. Where's it going to go when the massive Puente Hills Landfill shuts down on Halloween? Also, what about recycling? Junk mail?

Electronic Cigarettes: Should They Be Banned or Encouraged?

E-cigarettes supply nicotine without carcinogens. Are they a great way to stop smoking regular cigarettes, or should governments act to prevent potential health problems?

New Tom Bradley International Terminal Opens at LAX

The new, $1.9B Tom Bradley International Terminal opened today, designed to reflect LA and attract travelers from Asia ? where they're used to the world's best airports.

New Tom Bradley International Terminal Opens at LAX

The new, $1.9B Tom Bradley International Terminal opened today, designed to reflect LA and attract travelers from Asia ? where they're used to the world's best airports.

Restoring the LA River

For years a concrete flood channel, the Army Corps of Engineers has come up with a plan to restore the Los Angeles River, between Griffith Park and downtown LA.

California Cities Consider Novel Foreclosure Fix

Monte wants to seize mortgages that are "underwater" and work out more affordable deals so people can stay in their homes. The financial industry threatens retaliation.

Hitler and Hollywood

A new book calls Jewish heads of Hollywood studios "collaborators." Another says they secretly foiled the plots of Nazis here in LA. Were both happening at the same time?

New Fracking Rules Closer to Passage in California

Should fracking, which could produce another Gold Rush for California, be regulated? A bill passing through the Sacramento legislature is being watered down.

Obamacare Is Just around the Corner

Obamacare is about to become a reality, and this state is ahead of the game. In Southern California, who's going to be eligible? For what? When?

Local Reaction to a Possible Strike on Syria

Local Congress members are among those briefed today on the case against Syria. We hear from Democrats with differing views, and from Syrian-Americans who live in LA.

Dueling Democrats and Prison Reform

Crime is down in California, but state officials don't agree about how to reduce prison overcrowding as federal courts have ordered. The rhetoric is heating up.

Judge Rules West LA VA Can't Lease Land to UCLA, Others

The West LA VA has 6 months to decide whether to continue to lease to private institutions or use its land for America?s contingent of homeless, often disabled veterans.

Undocumented Immigrants and the Meaning of Citizenship

Tomorrow, the California State Supreme Court will hear the case of a man who's not here legally, but who went to law school and passed the State Bar.

Glendale Schools Monitor Students' Social Media

The Glendale School District has hired a private company to monitor students? online messages. Is it early intervention before harm can be done or creepy Big-Brotherism?

The March on Washington and Civil Rights in Los Angeles

We hear from veterans of the Civil Rights Movement. Was 1963 LA as segregated as the Deep South? What about education, employment opportunities and integrated schools?

Push to Reform CEQA, the California Environmental Quality Act

Supporters credit CEQA with protecting natural resources and public health from developers' greed. Business claims the law leads companies to invest in Texas or Colorado.

LA's New City Attorney

How will LA City Attorney Mike Feuer enforce Proposition D, which limits medical marijuana outlets to 135? What about the gang injunction in Echo Park and Silver Lake?

Even the Sierra Club Wants to Know: How Green Is Brown?

Governor Jerry Brown has been preaching about climate change, but he?s also been paddling on the other side. Is it pragmatic governance, or political flip-flopping?

Is a Gang Injunction Needed in Echo Park?

LA?s City Attorney is seeking an anti-gang injunction in Echo Park and Silver Lake. Mike Feuer wants a five-year limit and an easier way to get off the list kept by LAPD.

LA Murals, Commercial Signs and the First Amendment

Tomorrow, the LA City Council will vote on whether to remove an 11-year-old ban on murals. We hear a debate about art, ethnic tradition and personal taste.

California's Historic New Transgender Law

Next year, discrimination against transgender students will be illegal in California schools. But what about abuse and harassment?

Can't a Republican Get Any Peace?

Today in Bakersfield, the office of Majority Whip Kevin McCarthy became one target of a national effort to press for immigration reform this year.

High-Speed Rail Slows Down

Union Station in downtown LA's being prepared to connect with high-speed rail. But political and legal issues stand in the way...

It's a Brave New World for LA Unified

On the first day of school, are LAUSD teachers ready for Common Core curriculum, iPad's and new graduation requirements? Also, transformation by the "Parent Trigger" law.

California Prisons, Hunger Strikes and Overcrowding

California continues to battle a federal order to reduce its prison population, while dealing with a hunger strike among prisoners over the use of solitary confinement.

More Accusations against San Diego Mayor Bob Filner

Thirteen women have now publicly accused San Diego Mayor Bob Filner of sexual harassment and making unwanted advances.

The Changing Suburban Landscape

The key to the American dream has been your own key to a home in the suburbs, with a car in the driveway and a back yard. Now, fewer people have or want that dream.

Is it Time for a Gang Injunction in Echo Park?

Crime is down in Echo Park, but some neighbors support tough police tactics, while others warn about racial profiling in the interests of gentrification.