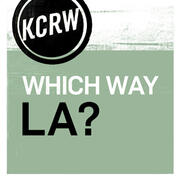 LA City Council Votes to Regulate Sale of E-Cigarettes

The FDA hasn't been heard from, but an LA City Councilman calls inhaling e-cigarettes a "deadly habit." We hear about yesterday's unanimous decision to regulate sales.

California Out of the Red, How Will New-Found Riches Be Spent?

After years of crippling deficits, state government is not just out of the red, it'll have a surplus. How should the money be spent? Is it time to cut taxes?

A Political Earthquake Heading for Los Angeles County

LA County's five Supervisors are America's most powerful local elected officials. They operate in the shadows ? almost never replaced by election ? until now..

LA Schools Police to Pull Back on Ticketing Young Students

Last year almost 5000 LA school kids got tickets, with poor and minority children most likely to be cited by campus police. Now, there's a kinder, gentler policy.

Why Is the Rent So Damn High?

In LA, more people rent than own homes, and rents are 6% higher than before the Great Recession. How high can they go? Who's being priced out? What's driving increases?

Feeding the Homeless in Public Spaces

LA's growing homeless population makes feeding people who live on the streets more urgent than ever, but a backlash has led to a move to restrict feeding in public places.

Paul Tanaka, Candidate for LA Sheriff

An LA County on violence faulted Sheriff Baca and Undersheriff Tanaka for a lack or leadership that led to deputy abuses. Now Tanaka's running against his former boss.

The New Wave of Cars that Act like Smart Phones

This year's LA Auto Show is all about communications technology. Will a new generation fall in love with cars if they're connected? What about driving distractions?

UCLA Students Criticize School's Lack of Diversity

A spoken-word student-video on YouTube dramatizes how few African-Americans are admitted to UCLA. What's it like to be one of the only black students on campus?

How's Obamacare Working Out in Southern California?

California's version of Obamacare's going better than others, but there are still problems. We hear about glitches as well as success in expanding coverage for the poor.

The Whistleblower Who Wants Sheriff Baca's Job

For 80 years, no LA Sheriff has been replaced by an election, but Lee Baca is tarnished by scandal as is his best-known opponent. We hear about dark horse Bob Olmsted.

Obamacare Numbers Look Best in California

Initial enrollment numbers for the Affordable Care Act were made public today, and California leads the nation with 35,000. But that?s hardly a victory for Obamacare. In all 36 states where the federal government is in charge, the total was 27,000 ? and the nationwide number is 10% of what had been hoped for. We hear what that could mean for affordable health insurance.

Los Angeles Responds to Philippines Typhoon

More Filipinos live in Southern California than anyplace outside the Philippine Islands themselves, many touched personally by Typhoon Haiyan.

The Threat to America ? from Our Own Nuclear Weapons

America's nuclear arsenal has been subject to a terrifying number of accidents, miscalculations and inexplicable blunders, without a devastating catastrophe ? so far.

LA County Child Welfare Workers Sue over Caseloads

Social workers sue LA County over staffing at the Department of Children and Family Services. They?re often responsible for more children than their contract calls for.

100 Years On, Why Don't Angelenos Drink LA's Water?

Like many Americans, LA residents buy drinking water in plastic bottles. Why, when the DWP provides it for free?

Power and Water: The Los Angeles Aqueduct at 100

On the 100th anniversary of the LA Aqueduct, a look at William Mulholland's legacy and the on-going quest to quench LA's thirst. TUESDAY, NOV. 5 at noon and 7pm

Calderon Scandal Thickens

Al Jazeera America has uncovered a sting operation, involving a phony film company and $60,000 in alleged bribes to State Senator Ron Calderon.

County Fights Plan to Drill for Oil on Whittier Parkland

The City of Whittier wants oil drilling on land LA County bought to preserve as open space. Supervisor Gloria Molina calls it a "dangerous precedent."

LAUSD Extends Superintendant John Deasy's Contract until 2016

After much uncertainty, Superintendent John Deasy got a "satisfactory" rating from the LAUSD School Board. He'll stay on until 2016. Can they really work together?

LA Joins the 'Open Data' Movement

How many City workers were paid more last year than the Mayor? What was the revenue from parking fines? How much was spent on tree-trimming, the LAPD or for clowns?

Bias and Discrimination at UCLA

After denying a black doctor's charges of discrimination, UCLA settled for $4.5 million. Last week, a special panel reported "a campus racial climate in near crisis."

Earthquakes: Are We Prepared for the Big One?

It?s no secret that Los Angeles is not prepared for The Big One. Is there any economical way to prepare?

Earthquakes: Are We Prepared for the Big One?

It?s no secret that Los Angeles is not prepared for The Big One. Is there any economical way to prepare?

Concussions, Brain Damage and High School Football

Do modern football helmets provide high school players the protection they need? Have local high schools learned anything from the NFL?

How Secret Should California's Gang Database Be?

Some 200,000 Californians are on a database that tracks suspected gang members. How does the law protect the rights of people who are wrongly listed?

Fracking and the Black Gold Rush in the San Joaquin Valley

New oil extraction techniques may open the massive Monterey Shale Formation, creating another oil boom. Will the jobs and the money be worth the consequences of fracking?

Can a Historic Neighborhood Survive an Improvement it Asked For?

Leimert Park is called the cultural hub of black Los Angeles, and it fought hard for a station on the new Crenshaw Line. But are there unintended consequences?

Will California Latinos Vote for the GOP?

The Latino voting population gets larger with every election. We?ll hear several opinions on the GOP?s chance for success with California?s fastest growing voting bloc.

What's Next for Grand Avenue?

Has the Grand Avenue Project?s time come ?round at last?or has it outlived its relevance to a changing city?

Law Enforcement and Public Health

Some of the toughest environmental laws in the country are not being enforced by state and local officials in California.

LA's New Mayor Doesn't Rush Into Things

Former Councilman Eric Garcetti has now spent 100 days as Mayor of Los Angeles. If you?re not aware of what he?s been up to, you?re not alone.

Gov. Brown and the "Year of the Immigrant" in California

Governor Brown says, ?While Washington waffles on immigration, California?s forging ahead." He has signed 8 new bills to make life easier for the undocumented.

Gov. Brown and the "Year of the Immigrant" in California

Governor Brown says, ?While Washington waffles on immigration, California?s forging ahead." He has signed 8 new bills to make life easier for the undocumented.

The Dodgers Start Their Playoff Run

The anti-education reformer Dianne Ravitch tells us what she thinks is wrong with standardized student testing to measure teacher performance.

Obamacare Rolls Out in California

The government shutdown had no impact on the roll-out of the Obamacare. In California, state government is committed to making it work, and many are hungry for details.

What Would a Government Shutdown Mean for California?

If the federal government shutdown occurs tonight, what will it mean locally for national parks, recreations areas and the National Guard?

Santa Monica Grows Up -- but Not Too Tall

Santa Monica is notoriously cautious about so-called "smart growth," but a new park and upscale condo complex are finally bringing energy to the Civic Center.

LAUSD High Schoolers Hack Their New iPads

It took hundreds of kids just one week to hack through security so they could surf the web, raising security concerns for a program expected to cost one billion dollars.

Silver Lakers Want to Ban Airbnb Rentals

Airbnb connects people who want to rent their home or a room with people looking to stay for a few days. Does the sharing economy work for people who don't want to share?

We're Talking Trash

Tons of trash are produced each day in LA. Where's it going to go when the massive Puente Hills Landfill shuts down on Halloween? Also, what about recycling? Junk mail?

Electronic Cigarettes: Should They Be Banned or Encouraged?

E-cigarettes supply nicotine without carcinogens. Are they a great way to stop smoking regular cigarettes, or should governments act to prevent potential health problems?

New Tom Bradley International Terminal Opens at LAX

The new, $1.9B Tom Bradley International Terminal opened today, designed to reflect LA and attract travelers from Asia ? where they're used to the world's best airports.

New Tom Bradley International Terminal Opens at LAX

The new, $1.9B Tom Bradley International Terminal opened today, designed to reflect LA and attract travelers from Asia ? where they're used to the world's best airports.

Restoring the LA River

For years a concrete flood channel, the Army Corps of Engineers has come up with a plan to restore the Los Angeles River, between Griffith Park and downtown LA.

California Cities Consider Novel Foreclosure Fix

Monte wants to seize mortgages that are "underwater" and work out more affordable deals so people can stay in their homes. The financial industry threatens retaliation.

Hitler and Hollywood

A new book calls Jewish heads of Hollywood studios "collaborators." Another says they secretly foiled the plots of Nazis here in LA. Were both happening at the same time?

New Fracking Rules Closer to Passage in California

Should fracking, which could produce another Gold Rush for California, be regulated? A bill passing through the Sacramento legislature is being watered down.

Obamacare Is Just around the Corner

Obamacare is about to become a reality, and this state is ahead of the game. In Southern California, who's going to be eligible? For what? When?

Local Reaction to a Possible Strike on Syria

Local Congress members are among those briefed today on the case against Syria. We hear from Democrats with differing views, and from Syrian-Americans who live in LA.

Dueling Democrats and Prison Reform

Crime is down in California, but state officials don't agree about how to reduce prison overcrowding as federal courts have ordered. The rhetoric is heating up.

Judge Rules West LA VA Can't Lease Land to UCLA, Others

The West LA VA has 6 months to decide whether to continue to lease to private institutions or use its land for America?s contingent of homeless, often disabled veterans.

Undocumented Immigrants and the Meaning of Citizenship

Tomorrow, the California State Supreme Court will hear the case of a man who's not here legally, but who went to law school and passed the State Bar.

Glendale Schools Monitor Students' Social Media

The Glendale School District has hired a private company to monitor students? online messages. Is it early intervention before harm can be done or creepy Big-Brotherism?

The March on Washington and Civil Rights in Los Angeles

We hear from veterans of the Civil Rights Movement. Was 1963 LA as segregated as the Deep South? What about education, employment opportunities and integrated schools?

Push to Reform CEQA, the California Environmental Quality Act

Supporters credit CEQA with protecting natural resources and public health from developers' greed. Business claims the law leads companies to invest in Texas or Colorado.

LA's New City Attorney

How will LA City Attorney Mike Feuer enforce Proposition D, which limits medical marijuana outlets to 135? What about the gang injunction in Echo Park and Silver Lake?

Even the Sierra Club Wants to Know: How Green Is Brown?

Governor Jerry Brown has been preaching about climate change, but he?s also been paddling on the other side. Is it pragmatic governance, or political flip-flopping?

Is a Gang Injunction Needed in Echo Park?

LA?s City Attorney is seeking an anti-gang injunction in Echo Park and Silver Lake. Mike Feuer wants a five-year limit and an easier way to get off the list kept by LAPD.

LA Murals, Commercial Signs and the First Amendment

Tomorrow, the LA City Council will vote on whether to remove an 11-year-old ban on murals. We hear a debate about art, ethnic tradition and personal taste.

California's Historic New Transgender Law

Next year, discrimination against transgender students will be illegal in California schools. But what about abuse and harassment?

Can't a Republican Get Any Peace?

Today in Bakersfield, the office of Majority Whip Kevin McCarthy became one target of a national effort to press for immigration reform this year.

High-Speed Rail Slows Down

Union Station in downtown LA's being prepared to connect with high-speed rail. But political and legal issues stand in the way...

It's a Brave New World for LA Unified

On the first day of school, are LAUSD teachers ready for Common Core curriculum, iPad's and new graduation requirements? Also, transformation by the "Parent Trigger" law.

California Prisons, Hunger Strikes and Overcrowding

California continues to battle a federal order to reduce its prison population, while dealing with a hunger strike among prisoners over the use of solitary confinement.

More Accusations against San Diego Mayor Bob Filner

Thirteen women have now publicly accused San Diego Mayor Bob Filner of sexual harassment and making unwanted advances.

The Changing Suburban Landscape

The key to the American dream has been your own key to a home in the suburbs, with a car in the driveway and a back yard. Now, fewer people have or want that dream.

Is it Time for a Gang Injunction in Echo Park?

Crime is down in Echo Park, but some neighbors support tough police tactics, while others warn about racial profiling in the interests of gentrification.

LA Times Begs Sheriff Baca Not to Run for Fifth Term

Can Guerilla Gardeners Transform Food Deserts?

In South LA, Rob Finley planted a garden for himself. It grew on the city-owned strip of land, and Finley was ordered to desist.  Lopez found that nothing has changed.  

LA County Blue Ribbon Commission to Reform Child Welfare Angency

The Board of Supervisors has appointed a blue-ribbon task force in LA county to see if more can be done to reform the Department of Child and Family Services.

The Forum?s Revival and Inglewood?s Future

The Forum in Inglewood has been eclipsed by other LA venues. Now, that?s about to change with a total investment of nearly 100 million dollars by Madison Square Garden.

Does 'RideShare' Really Mean 'Bandit Cab?'

The Department of Transportation issued an order to cease and desist for LA RideShares. But the LAPD hasn?t enforced it, does that have something to do with the Mayor?

The Only Female Elected Official in the City of LA

Nury Martinez was elected yesterday to the LA City Council. We?ll ask her about gender balance in LA politics, and what plans she has for the east San Fernando Valley.

Will Civil Disobedience Be a Path to Citizenship or Deportation?

Nine young people brought to the US illegally as children crossed into Mexico. Upon re-entry to the US, they were detained. We update the actions taken by "Dreamers."

LA Archbishop Gomez Speaks Out on Immigration Reform

Yesterday, Los Angeles Archbishop José Gomez asked Catholics from LA and Orange Counties to write Congress in support of comprehensive immigration reform.

A New School Board Member Helps Shift the Balance of Power

We speak with fifth-grade teacher Monica Ratliff, who beat overwhelming odds to become LA Unified's newest elected school board member.

A New School Board Member Helps Shift the Balance of Power

We speak with fifth-grade teacher Monica Ratliff, who beat overwhelming odds to become LA Unified's newest elected school board member.

High-rise, Low-rise and the Future of LA's Skyline

In downtown LA, five-to-seven story, wood-framed apartment complexes are under construction, even though zoning and residents favor steel-framed high rises.

Police Vow to Stop More Violent Zimmerman Protests

LA authorities promise that protest rights and property rights will be protected if there are more demonstrations over the verdict in Florida's Trayvon Martin killing.

Racial Stereotyping: How Dangerous Is It for Young Black Men?

A month after the unarmed black teenager Trayvon Martin was shot and killed in Florida, unarmed black teenager Kendrec McDade was killed by police bullets in Pasadena.

Clean Energy and Clean-Up after San Onofre

Southern California's largest single source of electricity has been shut down. What will it cost to "decommission" two reactors at the San Onofre Nuclear Power plant?

Hunger Strike Hits California Prisons

In California prisons, hundreds of prisoners have been isolated for a decade. That's the main reason that tens of thousands of fellow-inmates have started refusing food.

Women Sterilized in California State Prisons

Forced sterilization is illegal in California, but there's evidence that women inmates in two state prisons were pressured into being sterilized as recently as 2010.

Race and Political Representation in Anaheim

In Anaheim, community outrage is focused an electoral system Latinos say is stacked against them. Are at-large elections keeping half the population off the City Council?

How Will iPads Change LA's Public Education?

LA Unified is spending big money on iPads. Is there evidence that math and reading scores will increase? We compare LAUSD?s plans to other school districts? experiences.

Mayor Eric Garcetti, on Day Two, Looks Ahead

Yesterday, Eric Garcetti spent his first day as Mayor of Los Angeles "listening" to lots of people. We ask him how soon he'll get his administration up and running.

New Beginnings for Same-Sex Marriage and LA City Hall

It's the first day of a new era at Los Angeles City Hall as Eric Garcetti brings the Mayor's office down to size, replacing larger-than-life Antonio Villaraigosa. How will the new Mayor cope with a new, Sacramento-ized City Council, not to mention traffic jams, problem-schools, a lack of affordable housing and the restless leadership of organized labor?

Another Big 'Smart Growth' Development Is Downsized

Casden West LA has been scaled down. Have community values prevailed or has "smart growth" taken another hit from "NIMBYism?" What's best for LA's urban future?

Same-Sex Marriage in California

Same-sex marriage has been on-again, off again since voters passed Prop 8 in 2008. Today the Supreme Court ruled that gays and lesbians can wed legally in this state.

LA Grows Up: Micro-Apartments in the Spotlight

Cities including Los Angeles have been growing up to accommodate increased urban density. With the need to live closer to jobs, another trend is growing small.

A Showdown over Prison Population Reduction

Today, Gov. Brown formally filed another to address prison overcrowding. Is there a real threat of increased crime, or does the state have options to protect safety?

After Newtown and Santa Monica

Six months after 27 people were shot at Sandy Hook Elementary and less than two weeks since five were killed in Santa Monica, we look at the aftermath of gun violence.

LA Arts District Loses Its BID, Will Others Follow?

The Arts District is said to have been transformed by a Business Improvement District, but a judge shut it down. Are other BID's at risk? Why doesn't the city do its job?

Climate Change in Southern California

Climate change is inevitable. We hear what the Golden State will be if greenhouse emissions continue at current rates and look at the prospect of sea levels rising.

A Bikelash in the Car Capital of the World

Los Angeles plans 1,600 miles of new bike lanes in the next 30 years, but for many drivers, bike lanes - and the cyclists who use them - are an increasing source of road rage.

Video Gaming at E3, the Electronic Entertainment Expo

E-3 has invaded LA once again. We hear how first-person combat may be challenged by games without violence and how Virtual-Reality goggles may finally have come of age.

The Shutdown of San Onofre and California's Energy Future

San Onofre supplied 1.4 million homes with electricity. Who will pay for expensive replacement power, the effort to keep the plant open and "decommissioning?"

Shooting Rampage at Santa Monica College

School opened this morning on a campus reeling from the shooting deaths of three people on Friday. Counseling is being provided for shaken students, faculty and staff.

Museums Block USC-Coliseum Parking Deal

USC is paying $70 million for control of the state-owned Los Angeles Coliseum, but there's a dispute about parking for three public museums in Exposition Park.

FBI Raid in Sacramento

Last night, the office of State Senator Ron Calderon of Montebello was raided by the FBI, raising questions about his involvement with the Central Basin Water District..

Summer Jobs in a Recovering Economy

We talk with teens about the challenges they face in finding summer jobs and hear about the LA Chamber of Commerce's mock hiring process that provides help.

Preparing to Roll Out the Affordable Care Act in California

It'll be four months before anybody knows what the President's Affordable Care Act will really look like in California, but it's beginning to take shape. We get a preview.

Can Los Angeles City Hall Become Business Friendly?

For years, developers, businesses and property owners have complained that getting a project built is a nightmare in Los Angeles. Will restructuring the bureaucracy help?

Is the California Housing Market Bouncing Back?

It looks like the housing market is back, with Los Angeles seeing some of the biggest gains in the country. So is it a good time to buy? Investors seem to think so.

Deconstructing the Mayor's Race

The campaign consultants who ran the Garcetti and Greuel mayoral campaigns discuss the dynamics of defeat and victory, the might-have-beens, and what's next for the city.

Mentally Ill in LA County Jail

LA jails have been described as the nation's largest mental health institution. Now, County Supervisors are considering a new facility to provide mental health treatment.

LA's New Mayor

Eric Garcetti won big among whites, Latinos and Asians, split the women's vote with Wendy Greuel, but lost the black vote. What happened to big labor and big money?

A Long Mayor's Race Nears the End of the Line

Controller Wendy Greuel and Councilman Eric Garcetti have done their best to sound different without offering specifics, but they're setting records for campaign spending.

Feuer and Trutanich, Candidates for LA City Attorney

City Attorney Carmen Trutanich and his challenger Mike Feuer have been exchanging insults and accusations in their run for LA City Attorney. Today, they appear on "WWLA."

Los Angeles Grows Up

Historically horizontal, LA is becoming increasingly vertical. We hear from listeners and experts with different opinions about urbanization and the end of sprawl.

Can Prop C Help Overturn Citizens United?

Last year's local, state and federal election campaigns cost a record $6 billion. Prop C asks LA voters to send a message to Washington: get big money out of politics.

Four Los Angeles City Council Races on the May 21 Ballot

Whether it's Eric Garcetti or Wendy Greuel, LA's new mayor will have to work with the City Council. Four of the 15 seats are still undecided. We hear about them all.

The City Controller Debate

Attorney Ron Galperin faces off against City Councilman and former policeman Dennis Zine in the race for Los Angeles City Controller. They join us for a debate.

Privacy Groups Sue LAPD over License Plate Scanners

The LAPD and County Sheriff use special cameras to scan the license plates, with drivers unaware they're under surveillance. We hear about a lawsuit to force the issue.

Los Angeles Mayoral Debate

Warren Olney moderates a live debate between Eric Garcetti and Wendy Greuel, candidates for mayor of Los Angeles.

Can LA Get a Handle on Medical Marijuana?

LA voters face three medical marijuana measures with ranging degrees of regulation. Two would impose new taxes. Is it all about medicine or recreational use as well?

Is LACMA Ready for the World Stage?

If Director Michael Govan has his way, half of LACMA will be replaced by a single structure, to make LA an art center equal to Athens, Paris, Rome or New York.

Great Expectations for Immigration Reform

With an immigration bill headed to the floor of the US Senate, we hear about family unification and the role of organized labor. Also, UCLA's become a smoke-free campus.

Should California Medical Board Lose Investigative Authority?

Has the State Medical Board failed to act against doctors who prescribed medicines that caused patients to die? Should the AG hold power to investigate doctor misconduct?