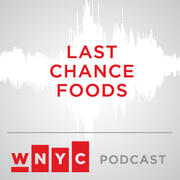 Last Chance Foods: The Secret, Highly Processed Life of Orange Juice

We've all seen that iconic image of a straw sticking out of a picture-perfect orange. Turns out, making mass marketed orange juice is not nearly so simple or even natural. "Not from concentrate" juice actually goes through extensive processing. "It's really in the storage that a lot of the processing goes on," said Alissa Hamilton, the author of Squeezed: What You Don't Know About Orange Juice. "They strip the juice of oxygen so that the juice doesn't go bad in these tanks where they keep it. And the juice can actually sit in the tanks for upwards of a year." That's all before it even arrives on your grocery store shelves. Eliminating oxygen from the juice also gets rid of essential flavor-p...

Last Chance Foods: The Truth About High Fructose Corn Syrup

If you've ever flipped over packaged food and checked for high fructose corn syrup in the ingredient list, there's something you should know: "Experts… say that when it comes to calories and nutrition, sugar is sugar is sugar," says Michael Moss, author of Salt Sugar Fat: How the Food Giants Hooked Us. "And it even gets worse, because they'll throw in fruit juice, as well." That's right: While evaporated cane juice may sound like a more healthful alternative to high fructose corn syrup, it's not. "Basically, it's that neither is worse for you than the other," he explains. "That's the way nutritionists would look at it." The reason high fructose corn syrup has become notorious in recent years...

Last Chance Foods: It's Millet Time

Millet is a gluten-free whole grain that tastes sort of like a cross between vanilla and corn. It certainly has a flavor that birds enjoy — much of the millet in this country is used for bird seed. But what's good for Tweety has long been considered tasty by humans, too. "If you've ever seen those yellow, tiny, mustard-seedy grains in birdseed and parrot food, that's millet," said Mark Scarbrough, co-author of the book Grain Mains: 101 Surprising and Satisfying Whole Grain Recipes for Every Meal of the Day. "That [association with bird food] gives it a bad rep, which is really unfortunate because it is probably the oldest harvested grain on the planet." While he pointed out that archaeologic...

Last Chance Foods: Why You Shouldn't Eat Raw Chocolate

Today is Valentine's Day, so we're going to talk about chocolate. That's the easy explanation. The more complicated version of how Last Chance Foods choose to approach the topic of such a beloved confection involves a former aerospace engineer turned farmer, a vertically integrated beans-to-bar company, and a three-year-old factory in Red Hook, Brooklyn Those are the bones of the story behind Cacao Prieto. Founder and CEO Daniel Prieto Preston started his career as an aerospace engineer, and after selling his defense company and signing a strict five-year non-compete agreement, he decided to turn his attention to his family farm in the Dominican Republic. The farm had been growing organic ca...

Last Chance Foods: How to Pick the Best Italian Olive Oil

From 2012 to 2013, Americans consumed an estimated 294,000 metric tons of olive oil, most of which was imported from Italy. But how do you know if Italian olive oil is really Italian? A New York Times report recently claimed that a lot of Italian olive oil actually comes from countries including Spain, Morocco and Tunisia. What's a home cook to do when looking for an authentic Italian olive oil? Restauranteur Lidia Bastianich offered some characteristically sensible advice for choosing an olive oil: Trust your sense of taste. "We have an apparatus, which is our mouth, which is quite telling," said the Emmy-winning television host. "To each of us, it tells a different story because we have a ...