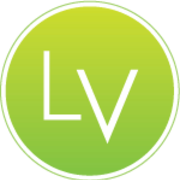 How to Prepare for Holiday Spending.

Nothing ruins holiday cheer faster than sinking into debt. Find out how to manage your spending and prepare for the holidays like a pro with LearnVest CFP® Brandie Farnam.

The 5 Times We Tend To Overspend

It's 9 p.m.. Do you know where your wallet is? New spending triggers are causing us to part with our hard-earned cash.

Love & Money:5 Tips for "The Talk"

Follow these 5 steps to a successful "Money Talk".

The 7 Reasons You're Not Getting a Raise

Here are the top seven reasons you haven't gotten the salary bump you so desperately want—and how to fix them.

5 Ways Credit Cards Can Be Good for You

Using plastic can benefit your finances in a few different ways. See why you need it in your wallet.

5 Industries that Prey on Our Delusion

That gym membership you never use—and four other industries that are secretly gouging your wallet.

LearnVest Expert on What You Don't Know About Disability Insurance

On average, a disabling accident occurs once every second in the U.S., and 18.5% of Americans are living with a disability. But disability insurance provides income for more than just accidents—cancer is the second most common reason why people take out a claim on their disability insurance. Stephany Kirkpatrick CFP®, LearnVest Director of Financial Planning, explains what you need to know about disability insurance—like the fact that you can buy private disability insurance to fill in any gaps in coverage provided by your employer.

LearnVest Expert on Life Insurance Cost

Stephany Kirkpatrick CFP®, LearnVest Director of Financial Planning, describes the difference between term and permanent life insurance policies, the factors that affect the price of your coverage—and how to make sure that you're only buying what you need.

A TED Talk by LearnVest: 5 Financial Rules to Live By

LearnVest CEO and Founder Alexa von Tobel visited the New York Stock Exchange to deliver a TEDx speech on the five simple financial rules that can help us all get on track with our money, no matter where you're starting out right now, or how much you learned (or didn't) about money growing up. She told the story of one (hypothetical) girl–and the five financial principles that will shape her life. Like most of us, "Jessica" never took a single personal finance class in college, or ever, for that matter. In fact, that's part of what led Alexa to start LearnVest...

The Three Insurance Policies You Need

Different kinds of insurance exist to protect you from various mishaps and disasters—so not everyone needs every kind of policy. But are there any insurance policies everyone should have? The answer: yes. Stephany Kirkpatrick CFP®, LearnVest Director of Financial Planning, covers why life, disability and long-term care insurance are all crucial for your financial well-being.

LearnVest CEO Alexa Von Tobel's Money Minute

Find out LearnVest CEO and founder Alexa von Tobel's top money secret that will revolutionize your finances. Even better? It only takes 60 seconds a day!

LearnVest's Advice on How to Have the Insurance Talk with your Partner

Talking about life insurance can be awkward. After all, it's based around an uncomfortable fact: One day you won't be around anymore. While that thought can be distressing, you need to address your mortality—especially with your significant other. Stephany Kirkpatrick CFP®, LearnVest Director of Financial Planning, details how to frame a talk with your partner around the tricky topic, from discussing income to naming beneficiaries.

Your Ultimate Budget: The 50/20/30 Rule

When it comes to your budget, it's hard to know how much you should spend on housing, clothing or food. Lay your confusion to rest with the 50/20/30 Rule. Here's how it works.

LearnVest CEO Alexa von Tobel's 5 Tips for Getting a Promotion

Want to get promoted at work or get a raise? Yeah, we thought so. Find out how to make it up the ladder at the office with these five tips from someone who really knows her stuff: LearnVest's CEO and founder, Alexa von Tobel.

LearnVest CEO Alexa Von Tobel on the Importance of Personal Finance Education

What are your financial goals? If you want to pay off debt, save for an emergency fund, buy a home or save for retirement, you know that you have some serious work cut out for you. To help you realize your dream, here are the five most important tips and tricks for making progress on your money.

Top 4 Secrets of an Investing Pro

If you sometimes feel as if everyone but you was given a golden guide to savvy investing—a cheat sheet, if you will—take heart in this knowledge: There really isn't a holy grail for investing. Sure, it helps to read the right books and visit the right websites, but more than anything, you need the right experience. Many investing professionals have years of carefully culled experience under their belts, which helps to explain why they're so good at their craft. Of course, we know that average investors don't necessarily have the time to dedicate years to improving their own investing know-how, so we asked Brandie Farnam, a LearnVest Planning Services CFP®, to divulge four professional invest...

Why You and Your Partner Need to Have the Money Talk Now

Money is one of the hardest things for couples to talk about, but also one of the most important. Alexa von Tobel, LearnVest's CEO and founder, talks about the financial discussion all couples need to have, as well as how to handle the "money talk" with minimal awkwardness and maximal success.