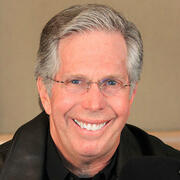 Making Sense - Burial Life Insurance

Ed tries to make some sense of a new ad campaign.

Making Sense - Sophia Vergara

Katie Couric seems to think that Sophia Vergara's performance on the Emmy's broadcast was a bit offensive. What does Ed think about this? Just listen.

Making Sense - Idiotic Driving Habits

Ed explains a personal story related to driving and offers observations of driving habits that make driving miserable for all of us.

Making Sense - Knee Defender

Ed notes the flight altercation over a reclining seat and defends,in a manner, the controversial "knee defender."

Making Sense - Napa Earthquake

Ed puts the strength of the recent earthquake in the Napa area into perspective with the 1989 Loma Prieta quake.

Making Sense - Plastic Bags

Is the California legislature new bill dealing with plastic bags the best way to govern environmentalism is this state? Ed opines here.

Making Sense - Poll on Race

Ed comments on a new Pew Poll about our reaction the subject of race relations today.

Making Sense - Water Bonds

Ed explains the basics of what California voters can expect from a water bond which will appear on the November ballot.

Making Sense - Governor Brown's Agenda

Based on California Governor Jerry Brown's appearance with the San Jose Mercury News' editorial board, Ed questions some of his plans for our state's infrastructure.

Making Sense - McCartney & the Stick

Ed reflects on Paul McCartney's concert which became the Candlestick's swan song.

Making Sense - Selfie Surgery

Ed finds this society's sense of vanity absurd, and he'll tell you why. Just listen.

Making Sense - Anna Paquin's Bisexuality

Ed comments on Larry King's seemingly confused state in learning about Anna Paquin's bisexuality.

Making Sense - Ed's Mixed Bag

In a world that doesn't make much sense, Ed picks a few recent examples for you: think Bieber vs Bloom, the world's worst meal, and the fire challenge.

Making Sense - Patriotic Tax Giving

Are you a patriot if the IRS sends you too much of a tax refund, if you send the overage back? Ed finds one man who did just that...or at least, tried to.

Making Sense - Home Intrusion

Ed documents and comments on the case of the 80 year-old man who fatally shot a home burglar because he felt endangered.

Making Sense - Obama's Contraception Compromise

Ed admires President Obama's attempt to provide a compromise to companies with certain religious beliefs wishing not to provide contraception coverage in their health plans, but already can see the backlash.

Making Sense - Carry-On Bags

Ed rants about people who refuse to play by the rules when it comes to carry-on luggage during airline flights.

Making Sense - Tony Dungy

Ed finds former NFL head coach Tony Dungy's morals askew considering his religious convictions.

Making Sense - Pay Attention, Please

Ed questions our ability as a society to pay attention to paying attention. What? Just listen.

Making Sense - Jason Biggs Tweets

Jason Biggs tweets about the Malaysian airliner shot down over Ukraine, and Ed feels compelled to comment on Biggs' idiocy.

Making Sense - Breast Feed Instagram

Ed explains why he believes that Instagram was wrong in pulling down the breast feeding photo from its site.

Making Sense - California's Water Needs

Ed connects the political drive to split California into six states with the current water usage in the state's various regions.

Making Sense - CDC Gay Study

Ed takes note of a new study by the Center for Disease Control gaging the health and well-being of the homosexual population in the U.S.

Making Sense - Sandra Fluke

Sandra Fluke is running for a state senate seat in California, and Ed reminds us of the famous conservative talk show host who brought her to our attention.

Making Sense - Rapes at College

Ed expresses his shock at the lackadaisical attitude of colleges and universities when it comes to keeping our country's students safe from the rape incidents.

Making Sense - Crying News Anchor

Ed explains the difficulties of keeping emotion out of a newscast.

Oakland A's Deal

Ed, in observing the current negotiations between the Oakland A's and the city of Oakland, wonders if we may be seeing history repeating itself.

Making Sense - Jobs and the Economy

With the new jobs report out, Ed tries to make sense of it in the context of our current economy.

Making Sense - Guns and Felon Model

Ed comments on a couple of news stories featuring gun toting customers at Target, and a felon with a modeling contract.

Making Sense - Monica Lewinsky

Monica Lewinsky is back in the public's eye and ear, and Ed asks "Why?"

Making Sense - Mandated Contraception Coverage

Ed suggests a slippery slope in the United States Supreme Court's decision in Burwell v Hobby Lobby which allows companies to omit contraceptive coverage from healthcare plans based on religious beliefs.

Making Sense - Cheerleading

Ed backs up the American Medical Association's announcement that cheerleaders are bonafide athletes.

Making Sense - Abortion Clinic Buffer Zones

Ed comments on the United States Supreme Court's ruling on abortion clinic buffer zones, weighing the worth of the freedom of speech against the safety of protesters and clinic employees/patients.

Making Sense - Digital Privacy

What will be the far-reaching effects of the United States Supreme Court's new ruling on cell phone privacy? Conjecture on this from Ed heard right here.

Making Sense - World Cup

In observing the overall worldwide enthusiasm for the World Cup, Ed wonders why the United States does not share in the same wonderment for professional soccer.

Making Sense - Treating Juvenile Sexual Assault

Ed ponders the rationale between treatment and incarceration of juvenile sexual offenders, as Audrie's Law moves through the California legislature.

Making Sense - Privacy vs Surveillance

Ed weighs the cost and balance of feeling safe where you live versus municipal surveillance systems, using Fremont as an example.

Making Sense - Lies on the Internet

How does libel and slander stand up on the internet? Ed spotlights the case of a former Cincinnati Bengals cheerleader's testing in court the legalities of untrue statements made on the world wide web.

Making Sense - US Options in Iraq

Ed examines the rational and irrational choices our country is considering in contributing to the current warfare in Iraq.

Making Sense - Maleficent

Does it make sense parents take their kids to see the movie Maleficent? Ed tries to put that together with Angelian Jolie's efforts to end rape in war zones.

Making Sense - Rick Perry's SF Visit

Ed examines Texas Governor Rick Perry's socio-political views to see how he measures up to the standard Republican values.

Making Sense - Rising Tides

Ed's expresses concern regarding our need to take the politics out of keeping our shorelines guarded in light of the ongoing global warming debate.

Making Sense - D-Day Anniversary

On this 70th anniversary of D-Day, Ed remembers those veterans who fought for our freedom and reminds us to learn from their actions.

Making Sense - Colin Kaepernick Deal

With San Francisco 49ers quarterback Colin Kaepernick's new contract, Ed wonders aloud about the worth of NFL players against salaries of teachers and firefighters.

Making Sense - California Primary

With the results of the California primary election in, Ed explains why he see optimism in the political debate leading up to the November general vote.

Making Sense - Prisoner Swap

Ed considers the various factors involved in the United States' decision to swap five Taliban prisoners for the sole US prisoner-of-war in Afghanistan.

Making Sense - California GOP Race for Governor

Heading into the primary elections, Ed looks at the race between the top two Republicans expecting to go up against Governor Jerry Brown in November.

Making Sense - NSA Reform Bill

Ed explains how a congressional bill meant to curb spying by the NSA, has been watered down to the point of being ineffective in its original intent.

Making Sense - Gender Pay Equality

Ed connects how work in the high-tech world is leading to a closer relationship in regards pay equality between men and women.

Making Sense - California Water Problems

Ed voices his concern regarding a new congressional water bill that is lacking in addressing many of California's problems in this area.

Making Sense - Blackshades

There's inexpensive malware out there that allows on to hack into webcams on your computer or mobile device. Ed explains what this programs does and asks what can and should be done about it.

Making Sense - AT&T-DirectTV Merger

Could the AT&T-DirectTV merger be at all good for the consumer? Ed weighs the pros and cons on this question.

Making Sense - Sexual Harassment at Serra High

Ed addresses sexual harassment by male students towards a female teacher at Serra High School.

Making Sense - Michael Jackson

Ed gives us a review of the lastest posthumous release from Michael Jackson.

Making Sense - Seven Year Old Harassment

Ed tries to make sense of a seven-year-old boy sexually harassing an eight-year-old girl.

Making Sense - Jeb Bush for President?

Ed shares with us reactions from Jeb Bush's family regarding Jeb as a Presidential hopeful.

Making Sense - Donald Sterling Apology

Donald Sterling apologizes and the Los Angeles Clippers are thriving. Does Ed surmise that there is a connection? Listen in.

Making Sense - Prom Draft

Ed questions the morality of an NFL-style draft to pick prom dates, a process practiced by students at a Newport Beach high school.

Making Sense - Undocumented Workers

Ed notes a couple of federal decision that will affect those who are illegally living in the United States.

Making Sense - Swear Words

With Prince's annoucement that he is giving up swearing, Ed pontificates about the use of objectionable verbage.

Making Sense - Holocaust Denying

Ed comments on the news story about the eighth grade assignment where students were instructed to research the existence of the Holocaust.

Making Sense - Web Med Advice

Ed counts the pros and cons of having a crowd-sourcing type website containing medical advice.

Making Sense - Gas Prices

Ed wonders verbally about the logic in the fluctuation of gas prices.

Making Sense - UC Admission of California Students

Ed does a bit of sleuthing to figure out why so many California students are getting snubbed when trying to be accepted into the University of California system. The answer lies within this podcast.

Making Sense - Donald Sterling Part 2

Ed takes a second look at the circumstances surrounding the decision being made in regard to Los Angles Clippers owner Donald Sterling.

Making Sense - Storm Chasers

Ed shares audio of a storm chasing gone terribly wrong, and has to ask the question, Are storm chasers brave or just stupid?

Making Sense - Donald Sterling

Ed couples the racist remarks which could endanger his ownership of the the Los Angeles Clippers, with the drama created within the playoff series between the Clippers and Golden State Warriors.

Making Sense - Cliven Bundy

Ed explains how Nevada rancher Cliven Bundy has gone from hero to zero by opening his mouth.

Making Sense - Artificial Intelligence

Ed considers the realm of artificial intelligence and the way it will serve humanity.

Making Sense - Sex and Pain

There's new research out there about men and women's reaction to pain levels when it comes to sex, and Ed has something to say about the results. Listen in.

Making Sense - Supreme Court on Affirmative Action

The United States Supreme Court has ruled that affirmative action should be a states right issue, and Ed asks, Is this right?

Making Sense - Willie Brown Defense of Leland Yee

Ed chides the written words of Willie Brown's newspaper column on the minimization of Leland Yee's alleged infractions affecting California citizens.

Making Sense - Son's Heart Transplant Anniversary

Ed gets personal as he recalls the live-saving surgery his son went through 19 years ago.

Making Sense - Housing Prices

Ed considers how the current upward trend in housing prices could affect the younger generations ability to buy homes in the future.

Making Sense - Kill Switches

Ed presents the battle between the manufacturers of mobile devices and the government over the need for security devices, like kill switches, as part of smartphones and other mobile devices.

Making Sense - Google Glass

Now that Google Glass is being made available to the public, Ed wonders about the product in the sense of public intrusion.

Making Sense - Tesla and the GOP

Ed points out how prominent Republicans are singing the praises of Tesla Motors.

Making Sense - Kaepernick Investigation

Ed comments on a Miami, Florida police report that possibly implicates San Francisco 49er quarterback Collin Kaepernick, and the media buzz surrounding it.

Making Sense - TV Glut

Now that online video content is competing with broadcast and cable shows, Ed wonders how all this competition for our watching time will play out.

Making Sense - Court Disrupted by Smart Phones

Ed explains how mobile devices are interrupting the progress of the Apple vs Samsung patent trial.

Making Sense - Chick-fil-A CEO's Conflict

Ed notes the conflict between faith and business as it relates to Chick-fil-A CEO Dan Cathy.

Making Sense - CSU Success Fees

Ed finds a recent movie that describe his view of the California State Universities' way of dealing with tuition freezes.

Making Sense - Congressional Hearing on GM Recall

Ed comments on the Congressional hearings dealing with the General Motor recall, new GM CEO Mary Barra, and the image of the car maker.

Making Sense - Mammogram Confusion

With the news that an annual mammogram is not necessary, Ed if there is an alternative diagnostic tool to detect breast cancer.

Making Sense - Big Money in Political Contributions

Ed tries to discern how the United States Supreme Courts latest ruling on political contributions will alter the role of big money in the influence of Congress' law making.

Making Sense - Obamacare Tally

Ed expresses his frustration with the squabbling over facts and figures regarding the number of people who have signed up for health insurance as required by the Affordable Care Act.

Making Sense - Is CA Legislature Dirty?

Are the chronicled indiscretions of California Senator Leland Yee indicative of just Yee, or do they run deeper within the state's legislature? Ed's thoughts are heard here.

Making Sense - Leland Yee

Ed makes his case against the legislative outcry to oust Leland Yee from his senate seat in the California legislature.

Making Sense - Spanish Jews

Ed opines on what Spain's effort to make amends to Jews of Spanish ancestry for actions taken during the Spanish Inquisition could mean in world affairs.

Making Sense - MLB Video Replay

Ed has his say about the introduction of video replay to Major League Baseball games this season.

Apple TV

Ed attempts to see the direction in which Apple TV is moving.

Cold War Revisited

Are we in a cold war with Russia once again? Ed has his opinion on this matter.

Making Sense - Valuation of Sharing Economy

Ed puts the spotlight on Airbnb, one example of a new type of business sweeping the nation.

Making Sense - Childhood: Yesterday and Today

Ed ponders how today's technology has changed childhood as experienced by Baby Boomers versus that of Millenials

Making Sense - The SAT

Ed takes note of how several entertainment and political luminaries did when they took the Scholastic Aptitude Test, while trying to figure out the exam's significance.

Making Sense - Political Hot Talk

The early speechmaking has begun as the political parties try to make some noise. Ed points out it really starts to look like the same old circus.

Making Sense - Groceries

Will the way we buy groceries change or are we changing itT Ed tries to look at the potential Safeway sale.

Making Sense - My Home My Rules

An eighteen year old girl is demanding child support from her parents. They say she moved out because she doesn't want to abide by their rules. Ed takes a look at whether she makes sense.

Making Sense - CarPlay

Apple's CarPlay is going to bring audio content directly to car dashboards. Ed is trying to make sense of how all of this will work.

Making Sense - Oscars 2014

Did the Oscar show nail a balance of entertaining and award show? Ed takes a look at what he thinks is one of the best shows ever.

Making Sense - Barry Switzer

Ed provides us with a bit of the wit and wisdom of former football coach Barry Switzer.

Making Sense - Gov Brewer's Veto

Ed reflects on Arizona Governor Jan Brewer's decision to veto the bill which would have allowed business owners to discriminate against gays and others based upon religious beliefs.

Making Sense - ShowBiz Nonsense

Ed comments on some entertainment news featuring pop stars such as Katy Perry and Robin Thicke.

Making Sense - Gov Brewer's Decision

As Arizona waits for Governor Jan Brewer to sign or veto a new bill which would permit business owners to refuse service because of their religious beliefs, Ed presents the some of the conflicting values that may cloud her decision making.

Making Sense - Comcast and Internet Service

Comcast will take over the responsibility of streaming Neflix, and Ed views this in light of what it means for you, the internet user.

Making Sense - Zuckerberg Business Model

With Facebook's purchase of WhatsApp for $19 billion, Ed waxes whimsically on the unconventional business philosophy of Mark Zuckerberg.

Making Sense - Miley Cyrus Concert

With all of the previous media attention on Miley Cyrus' salatious acts onstage, Ed asks how parents could be so clueless as to take their youngsters to a concert by the former Hanna Montana star.

Making Sense - License Plate Tracking

Ed makes his case for why the state of California should not be handing off the responsibility of the license plate surveillance system to a vehicle repossession firm.

Making Sense - Saving Water

In light of the drought conditions in California, Ed asks us to decide what are reasonable ways for us to conserve our domestic use of water.

Making Sense - Presidents Day

Ed considers some of the the positive accomplishments of some of our more recent Presidents of the United States.

Making Sense - Guns and Facebook

Ed takes on concealed weapons and Facebook's way of identifying gender, which will make sense if you choose to listen.

Making Sense - Gentrification in Oakland

Ed senses changes happening in Oakland that could potentially change the city's ethnic diversity.

Making Sense - Shirley Temple Black

With the passing of Shirley Temple Black, Ed puts the former child actor's life up against some of the more contemporary kid celebs.

Making Sense - Samuel L. Jackson Interview

It's a case of mistaken identity that puts an entertainment reporter in an embarrassing situation and sends Samuel L. Jackson into verbal orbit at the reporter's expense. Here's Ed's take on this moment.

Making Sense - AOL 401K Investments

Ed wonders aloud what AOL's decision to scale back 401K investments for its employees means for the trend of other such companies.

Making Sense - Dog Clone

Do you love your pet so much that you would consider having it cloned? Ed looks at the logic of such a procedure.

Making Sense - Speed Traps

A court case in the news leads Ed to weigh the consequences of law enforcement speed traps versus on-the-road driver shenanigans.

Making Sense - Heroin Use

In light of actor Philip Seymour Hoffman's likely OD on heroin, Ed discusses the rise of the drug throughout society.

Making Sense - Super Bowl Commericials

Ed has a few choice words in his commentary of this years collection of ads aired during Super Bowl XLVIII.

Making Sense - Super Bowl Hype

Ed notes some of the hype previous to the actual Super Bowl 2014 game.