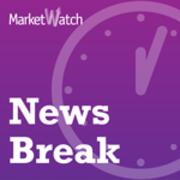 Home-builder confidence not thawing yet

The latest confidence index from their trade group indicates home builders aren't ready to get their hopes up.

Spring thaw and tax refunds drive retail sales

Retail analyst Britt Beemer says the one percent jump in March retail sales signifies more than the release of pent-up demand -- it indicates more people are e-filing tax returns.

The Masters without Tiger, and golf's money master

The Masters has to make do without its biggest star; and Arnold Palmer's star shines 50 years after he last won the tournament.

Stores have high April hopes after mixed March

The Easter bunny's absence knocked 2-3% off Narch sales at many chain stores, says Retail Metrics' Ken Perkins.

How bad news about mortgages could turn out good

Fallout from higher interest rates could make banks loosen credit to more normal parameters.

Amazon streaming service showing strength

While competition is growing among online video providers, analyst Rob Enderle of the Enderle Group says the real battle with the cable providers is shaping up.

Less love for NCAA champs, more love for the shoes

The 1979 NCAA championship remains the most watched in history. Plus, our love for basketball shoes is greater than our love for the game.

Private jobs at new high, but how good are they?

The private sector has recovered the jobs lost to the recession and then some. Wells Fargo's John Silvia thinks they're good jobs.

Watch wages, not job growth: RBC's Porcelli

RBC's Tom Porcelli says March job growth was likely just average. But that's not the number he cares about.

ADP jobs news not 'fantastic,' but step up: Zandi

Moody's Mark Zandi says ADP's March jobs report indicates a slightly stronger economy than we've seen lately.

Auto industry ends March with momentum

The end of March was unexpectedly strong month for most automakers, says Larry Dominique of TrueCar.

Under-achieving first quarter wraps up

Signals of continued support from Fed Chief Janet Yellen help boost stocks on last day of the first quarter of 2014.

Retail Expert calls Wal-Mart suit a win-win

Candace Corlett, President of WSL Strategic Retail says this battle of the titans lawsuit pitting Wal-Mart against Visa over swipe fees will look great to Wal-Mart customers.

Two factors hurt economic growth in six months.

Diane Swonk, chief economist with Mesirow Financial in Chicago, blames last fall's government shutdown and this winter's weather for holding back GDP.

A key segment of movie going audience shrinks

More than 1 percent fewer teens and young adults went to movies last year and BoxOfficeGuru.com's editor says there are several reasons why.

Housing reports send up some red flags

But one economic analyst says it's not time to worry yet because the weather might have played a part in the housing sector slowdown.

Economic Outlook Survey finds a spring thaw

The National Association for Business Economics says the tough winter did take about a half-percent bite from economic growth but much of that has only been postponed.

March Madness can make investors stupid

Mad about NCAA brackets gone bad? Don't invest. And, you don't always have to hide your March Madness obsession from the boss.

Why Joel Naroff isn't worried about Yellen's slip

Even if rate hikes start earlier than thought in 2015, "normal" interest rates are still at least three years off, says Joel Naroff.

What Fed's focus on 2015 rate hike means to you

Got credit cards, home equity debt? This year "may be your last hurrah for paying down variable rate debt," says Bankrate's Greg McBride.