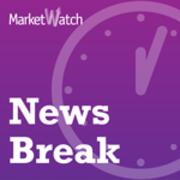 Weather may mask a truly weak economy: Brusca

Economist Robert Brusca is concerned about a drop in hours worked in February. And he's not willing to blame the weather.

Not putting our money where our mouths are

AlixPartners finds restaurants are the targets of our most severe belt-tightening plans for 2014.

Beige Book blames weather for slow economic growth

Is it an economic report, or a weather report? Economist John Canally at LPL Financial says a degree in meteorology would be useful in analyzing the latest Fed Beige Book. It blames bad weather for restraining economic growth in January and early February.

Rough weather good for shoppers, bad for retailers

Shoppers can expect big bargains, says Ken Perkins of Retail Metrics.

Radio Shack not yet heading for retail history

Is RadioShack's store closing plan the beginning of the end? Not even close, says WSL Strategic Retail's Candace Corlett.

The Ukraine and your gas tank

Gas prices have gone up 23 of the past 24 days, and so far, that has nothing to do with the Ukraine, says Tom Kloza of GasBuddy.com and OPIS.

Oscar buzz doesn't come cheap

Long before the stars set foot on the red carpet, studios were spending millions to build Oscar buzz.

Penney brighter, but holiday quarter dim for most

About halfway through retailer reports on the fourth quarter, Retail Metrics says it remains the worst since the Great Recession.

New homes sales could use better measuring tape

Patrick Newport of IHS Global Insight advises against getting too excited or too disappointed about the latest housing data.

Home prices strong in '13 despite sluggish finish

Home prices had a good year despite a loss of momentum at the finish. S&P Case-Shiller's Craig Lazzara talks with Adrienne Mitchell.

What Netflix/Comcast deal means for customers

Netflix and Comcast customers likely won't see much change, says telecom analyst Jeff Kagan. The industry may be another story.

Under Armour and US Speedskating stick together

Under Armour doubles down on US Speedskating. And Winter Olympics vs. Super Bowl: Which sponsors win?

Wal-Mart worries about your heating bill, too

The next few home heating bills could be big ones. And Wal-Mart has reason to fear you'll struggle to pay them.

Luxury pay toilets heading to NYC

Posh Stow and Go will offer the service in Manhattan in the next few months.

Brutal weather chills home-builder confidence

The National Association of Home Builders blames severe weather for the biggest drop in the builder confidence survey's history.

Severe weather puts freeze on economic growth

Bad weather has had an impact on everything from retail sales to factory production to economists' GDP forecasts.

Banks are cutting short sales short

The window appears to be closing on distressed homeowners hoping for a short sale, says RealtyTrac's Daren Blomquist.

Fed's chief "piñata" impresses Street and Swonk

House lawmakers "were treating [Janet Yellen] like a piñata at times, and she didn't burst," says Mesirow Financial's Diane Swonk, who says Wall Street finds Yellen's steadiness and familiarity reassuring.

Joycelyn Elders can't help but be proud of CVS

Former U.S. Surgeon General Joycelyn Elders, marking the 50th anniversary of the surgeon general's report on the dangers of smoking, thinks the CVS decision to stop selling tobacco products is almost as important.

Facebook founder top charitable giver in 2013

The Chronicle of Philanthropy says Mark Zuckerberg's charitable giving in 2013 was remarkable for its size - and for his age.