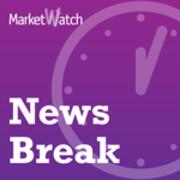 Declare energy independence from the power grid

When the power goes out, generators aren't the only solution. Microgrids help keep the lights on.

Do we hurt kids by spending too much on sports?

Steve Orr looks at a new study on kids and sports spending.

Mars, Hershey raise prices

Price increases mean your chocolate addiction will cost you, but it's costing chocolate makers even more.

Full housing recovery still 2-3 years away

Patrick Newport of IHS says we'll be marking the tenth anniversary of the housing bubble before the recovery is complete.

Building 'clusters' of small business growth

SBA Administrator Maria Contreras-Sweet cheers a private-sector grant program.

'Complete' breakfast now grab-and-go snacks

We're less likely to set a place for orange juice at the breakfast table, or even set the table. NPD's Harry Balzer on breakfast trends.

Soccer sales aren't all about the World Cup

Maybe we didn't need the World Cup to get us buying more soccer gear. A trade group shares new sales figures.

Is jumbo mortgage demand about to thin down?

Dan Goldstein looks at jumbo mortgages and where they could head the next few years. He talks with John Wordock.

Microsoft changes prioritize cloud over hardware

Most of Microsoft's layoff plans focus on Nokia, but analyst Rob Enderle says Microsoft is not giving up on mobile.

What foreclosures looked like before the bust

Foreclosure activity reached a milestone in June, according to RealtyTrac.

The donor-investor waits in the wings

Artists, filmmakers and other creators are waiting for the second act of a law that turned crowdfunding into investing.

It's crowdfunding, but this isn't Kickstarter

It's like Kickstarter got a jumpstart. In equity crowdfunding, your reward (hopefully) is a return on your investment.

Costs force DIY approach to health care

We're increasingly taking healthcare into our own hands, and that includes haggling over some of the costs.

BNY Mellon drafts Joe Montana for new ad blitz

Sports marketing expert Bob Dorfman thinks BNY Mellon's new ad campaign featuring NFL great Joe Montana should appeal to Baby Boomers. Dorfman talks to Steve Orr.

Target takes up a cause to sell school supplies

Target has more than its own image to worry about as it launches a new back-to-school promotion.

To boost sales, put a Millennium Falcon on it

Shoppers have stars in their eyes. Product licensing is a quarter-trillion-dollar business.

Watch 2nd quarter earnings for CEOs' mood

When CEOs feel good, so do investors, says Wells Capital's Jim Paulsen. But, that confidence can be a double-edged sword.

What signals will the Fed send in its minutes?

Where's the Fed going with its stimulus plan? When will rates rise? MarketWatch Washington bureau chief Steve Goldstein and Fed reporter Greg Robb join John Wordock.

How does your city rank for jobs?

Looking for a job? You may want to check out these cities. Steve Potisk reports.

TGI Fridays tries all-you-can-eat appetizers

TGI Fridays hopes to get more nibbles from diners with an "endless appetizers" promotion.