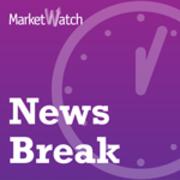 The cold reality of the ice bucket challenge

It has raised millions of dollars for ALS. Can other charities replicate the success of the ice bucket challenge?

You can't order this McCafe at the drive-thru

McDonald's will join Starbucks and Dunkin' Donuts in the supermarket coffee aisle.

Happier home builders: 'This is really happening'

So far, 2014 hasn't been kind to home builders. But more of them expect greater things out of the second half.

Manning brothers rapping again

Branding expert Rob Frankel on the pitch for DirecTV.

No setback for labor market recovery

Even though thousands of layoffs have been announced this week and new unemployment claims have spiked again, Joel Naroff of Naroff Economic advisors says the economy IS creating jobs.

Retail sales fall flat in July

Stuart Hoffman, chief economist at PNC Financial Services, thinks they WILL pick up during the rest of the quarter. He's already seeing an increase in weekly back-to-school sales numbers.

Stocks push higher after one-day pause

The market has entered a "dangerous period," says president Keith Springer of Springer Financial Advisors. He sees choppy trading ahead as traders focus on the headlines following the end of second quarter earnings season.

Walmart brings in primary care services.

Soon, in some rural areas, where you find Walmarts but few doctors, the nation's largest retailer is looking to fill the void, planning to open primary care clinics in its stores.

When is the best time for new car shopping?

How about NOW? Truecar.com says August car-buying can save you money since dealers are trying to clear their inventories.

When is the best time to go new car shopping?

How about NOW? Truecar.com says August will earn you the best deals since dealers want to clear their inventories.

How should the NFL deal with bad publicity?

The nation's favorite sport has several crises to tackle and a Baylor University sports marketing professor advises the NFL to take the lead in doing so.

Michael Phelps dives into swimwear design

Michael Phelps takes the plunge with his own swimwear line. And it's not Speedo. Steve Orr reports.

Old-timers dismiss August trading myths

Three Wall Street pros with nearly 150 years of combined experience want to say "bon voyage" to some old beliefs about stocks in August.

Your retail credit card is costing you more

CreditCards.com finds a surge in retail credit card interest rates.

Cold feet only one ingredient for correction

Hugh Johnson sees a lot of investors with cold feet, but are they stomping toward a correction?

Who's paying for the heat? It makes a difference

Give renters ownership of their heating bills, and what happens? A study by WegoWise finds out.

Personal Finance 101

What college freshmen really need to know as they head out, to live on their own.

Economy too hot to handle? If only

Why "a lot of people don't feel like this is a real recovery."

Man vs. machine in the job market

In a job market that increasingly pits people against technology, we've done better than you might think.

The Fed looks out for part-time workers

What does "significant underutilization of labor resources" even mean? The Fed wants more part-timers working full-time.