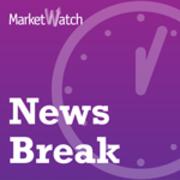 Rich door, poor door: How to avoid that?

A housing advocate says cities need to set housing ground rules before ground breaks.

The golf industry tries to get back on course

Golf Digest's Ron Sirek tells Steve Orr how the golf industry got knocked into the rough, and about its work on a comeback.

Napa Valley wineries recover from earthquake

Most have reopened and are focused now on the harvest.

Why isn't silver more valuable?

All that glitters is not gold. Anthony Chanin of PureFunds thinks silver deserves more attention from investors.

S&P at 2,000: Lessons on startups and champagne

It's been a long 16 years for the S&P 500's latest milestone, and for some celebratory bubbly bought at S&P 1,000. S&P's Howard Silverblatt reflects on what has changed, and the type of champagne he's buying in preparation for S&P 3,000.

Big Change for Fast Food Businesses

Burger King is looking to buy Canada's Tim Hortons, Little Caesar's is working on pretzel-crust pizza and McDonald's is losing millenials: one analyst says it's the limit of fast food growth.

Back-to-school shoppers show more college pride

Do you love your alma mater? Many of you are saying so with your wallet. Steve Orr reports.

Pay to play at the Super Bowl halftime show?

The NFL wants artists to pay to perform at the Super Bowl. SportsCorp Limited president Marc Ganis says it's already happening.

Lower gas prices on Labor Day and beyond

Another reason to celebrate Labor Day: Gas prices could hit a four-year low for the holiday.

The cold reality of the ice bucket challenge

It has raised millions of dollars for ALS. Can other charities replicate the success of the ice bucket challenge?

You can't order this McCafe at the drive-thru

McDonald's will join Starbucks and Dunkin' Donuts in the supermarket coffee aisle.

Happier home builders: 'This is really happening'

So far, 2014 hasn't been kind to home builders. But more of them expect greater things out of the second half.

Manning brothers rapping again

Branding expert Rob Frankel on the pitch for DirecTV.

No setback for labor market recovery

Even though thousands of layoffs have been announced this week and new unemployment claims have spiked again, Joel Naroff of Naroff Economic advisors says the economy IS creating jobs.

Retail sales fall flat in July

Stuart Hoffman, chief economist at PNC Financial Services, thinks they WILL pick up during the rest of the quarter. He's already seeing an increase in weekly back-to-school sales numbers.

Stocks push higher after one-day pause

The market has entered a "dangerous period," says president Keith Springer of Springer Financial Advisors. He sees choppy trading ahead as traders focus on the headlines following the end of second quarter earnings season.

Walmart brings in primary care services.

Soon, in some rural areas, where you find Walmarts but few doctors, the nation's largest retailer is looking to fill the void, planning to open primary care clinics in its stores.

When is the best time for new car shopping?

How about NOW? Truecar.com says August car-buying can save you money since dealers are trying to clear their inventories.

When is the best time to go new car shopping?

How about NOW? Truecar.com says August will earn you the best deals since dealers want to clear their inventories.

How should the NFL deal with bad publicity?

The nation's favorite sport has several crises to tackle and a Baylor University sports marketing professor advises the NFL to take the lead in doing so.