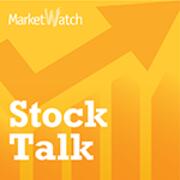 A week stuffed with economic reports, led by jobs

A busy week for economic data, highlighted by jobs; Charlie Turner previews the week ahead

Carlson has tips on what to watch this coming week

The Fed. Jobs report. GDP. What should you watch? Chuck Carlson at Horizon Investment Services talks to John Wordock.

Stocks fall, weighed down by Amazon

Wall Street's pullback is nothing to worry about, according to HighTower managing director Mike PeQueen. He says it's just another slow summer Friday in the midst of a longer-term market uptrend.

Morning Stock Talk

Amazon's earning's disappoint. Starbucks sales perk up. McDonald's has stopped selling chicken in its Hong Kong restaurants. And Paris Hilton is back in a bikini to fight the burger wars. Steve Orr reports.

Gee whiz, GM. What next?

Michelle Krebs at AutoTrader.com maps out where General Motors could head after yet another recall. She talks to John Wordock.

Investors aren't complacent, they're focused

Markets are focused on earnings, according to president Oliver Pursche at Gary Goldberg Financial Services. He says they continue to see geopolitical turmoil as "regional" and "not yet threatening the global economic recovery.

Morning Stock Talk

Steve Orr reports on Facebook's blowout quarter, AT&T's profit dip and a price hike for your Mars bar.

Why Apple stock should remain juicy and delicious

Apple stock should hit $110, Jeff Reeves tells John Wordock.

Stocks mostly higher on mixed earnings

Earnings remain the market's primary focus, says co-portfolio manager Brian Peery at Hennessy Funds. Investors want to see revenue growth that's "better than single-digits." But it's been a mixed bag so far.

Morning Stock Talk

Steve Orr reports on Apple and Microsoft's latest earnings reports. Dick's Sporting Goods lays off hundreds of PGA pros. And millionaires want to work in retirement?

We heart iPhones and other news after the bell

Larry Kofsky has earnings news for Apple, Microsoft and Electronics Arts.

Stocks rally, oil slips despite geopolitical fears

Nervous investors are waiting for a correction, limiting the market's gains, says portfolio manager Brian Bradshaw of the BP Capital Twinline Energy Fund. Oil continues to fall, but remains in a trading range. That's unlikely to change, Bradshaw says.

Morning Stock Talk

Steve Orr reports on Apple's big bet on bigger iPhones, a surge in mobile ad spending and Wal-Mart cutting prices on more back-to-school products.

Is the Dow bubble about to pop? Nutting weighs in

Rex Nutting talks to John Wordock about our fixation on bubbles and whether Dow 17k is one of them.

Geopolitical concerns still weigh on stocks

John Canally, investment strategist at LPL Financial, says a busy earnings calendar this week should refocus investors. With about 16% of companies reporting going into today, Canally says second quarter earnings are better-than-expected.

Morning Stock Talk

Steve Orr reports on a rise in TSA security fees, more companies handing out pay raises, and McDonald's and Yum Brands stop buying meat from a Chinese supplier in China.

Coming week could bring mixed housing news

Get ready to tour the home front with key reports this coming week. Greg Robb and Amy Hoak join John Wordock for a housing roundtable.

Stocks snap back after selloff

Stocks are recovering from their Thursday selloff. Portfolio manager Ed Campbell at Quantitative Management Associates says the market has been "quite resilient to geopolitical risks," thanks to accommodative central bank policies.

Global turmoil rattles markets

Malaysian Airlines crash rattles global markets; Google and IBM report earnings

Hogan: Brace for more volatility after MH17 crash

Following the Malaysian Airlines tragedy, Art Hogan says you should brace for more rockiness on Wall Street. The chief market strategist at Wunderlich Securities talks to John Wordock.

Stocks retreat on overseas concerns

Fresh Russia-Ukraine tensions are weighing on stocks, but the market remains resilient, says managing partner Leo Kelly of Kelly Weslth Management at HighTower. He sees the bias remaining positive until interest rates start to rise.

The back to school shopping outlook is brigher

Another record for blue chips; back to school shopping is expected to improve

The back to school shopping outlook is brighter

Back to school sales are expected to rise this year; IBM and Google report earnings

Another Dow record; IBM and Google report earnings

The back-to-school outlook is a bit brighter this year; GM officials testifying about recalls

Closing Bell Report from the NYSE

Larry Kofsky reports on Wednesday's action. Plus, Target woos shoppers with a cause.

The "wall of worry" is shorter than it used to be

Rob Lutts, chief investment officer at Cabot Money Management, says the alternatives to stocks are not attractive. He expects the market to rise further, at least until the Fed begins to raise interest rates.

IBM and Apple team up; more earnings are due

Apple and IBM form a mobile partnership; inflation and industrial production numbers come out today

What retailers are being hurt by stingy consumers?

As Americans feel pinched by stagnant wages, rising food prices and higher payroll taxes, MarketWatch's Andria Cheng singles out what chains are feeling pressure. She talks to John Wordock.

Stocks retreat despite upbeat earnings

Second quarter earnings season is off to an encouraging start, says chief investment strategist Mark Luschini at Janney Montgomery Scott. But he says the reports were "light on forward-looking statements."

Retail sales, Janet Yellen in the spotlight

Dow back above 17 thousand; retail sales due

Naroff: Are stocks significantly overvalued?

Companies must continue to show investors they're worth their prices. So says Joel Naroff. The head of Naroff Economic Advisors talks to Jim Asendio.

Stocks eye record close

Investors returned from the weekend in a buying mood. The market has "defied all odds," according to CEO Vince Lowry of RevenueShares. He sees further gains in the second half, although he says a correction of between 5% and 10% would be healthy.

Earnings ramp up, starting with Citigroup

Earnings, the economy and Yellen testimony this week

Like the turbulence this week? Brace for more

Jeff Reeves warns more jarring action could lie ahead. The stock market maven spells out what signs to watch for. He talks to John Wordock.

Stocks drift into the weekend

The market has stabilized after Thursday's pullback. Doug Lockwood, branch president at Hefty Wealth Partners, is encouraged by the market's resiliency in the face of bad news.

Stocks look to rebound; Wells Fargo reports

European financial worries re-surface; June gloom at the Gap

Amazon sued by FTC so what's next?

MarketWatch tech reporter Ben Pimentel says a fine or settlement could be next for Amazon.com. He joins John Wordock.

Stocks fall as amid overseas concerns

Renewed worries about Europe's banking system may be an excuse rather than a reason for the market's pullback, says J.C. Parets, founder and president of Eagle Bay Capital. He says the market is typically weak in July and in August as well.

Can stocks continue their rebound?

Stocks bounce back after the Fed meeting; PC sales also rebound

Hulbert: A key sign the bull run is over

MarketWatch columnist Mark Hulbert talks to John Wordock about how to spot signs the current bull run is about to end.

Stocks end skid as earnings season begins

Paul Pagnato, managing director & partner at Pagnato Karp at HighTower, is optimistic as earnings season begins. He says the low level of earnings warnings is an indication of a "very positive" reporting period.

Stocks retreat, Alcoa beats

stocks pull back further from record levels, Fed minutes due

Show us the earnings!

Rick Lake, portfolio manager at the Aston/Lake Partners LASSO Alternatives Fund, says the market is in a "wait-and-see pattern" with second quarter earnings season about to start. He says the market needs substantive earnings to justify current valuations.

Stocks retreat ahead of earnings reports

US stocks pull back from record levels. Alcoa kicks off the second quarter earnings season

Closing Bell Report from the NYSE

Larry Kofsky looks at Monday's action.

Stocks retreat from record highs

The market is waiting for second quarter earnings season to start, says co-portfolio manager Marian Kessler at the Becker Value Equity Fund. She says investors want to see top-line growth to justify the market's "fairly full" valuations.

Opening Bell Report from the NYSE

Larry Kofsky looks at early action from the NYSE.

Investors return from the holiday weekend

Wall Street awaits Fed minutes, earnings

At the NYSE, Larry Kofsky previews the week ahead

We'll put the minutes from the Fed's June meeting under the microscope this week. Larry Kofsky has a look ahead.

Dow 17K? Think about S&P at 2100

Jordan Waxman of HighTower's HSW Advisors says conditions are in place for continued gains.

Ahead of the holiday, it's jobs, jobs, jobs

Wall Street awaits the June jobs report ahead of the holiday. Charlie Turner previews Thursday from the NYSE

Buckingham: stocks still have room to grow

AFAM Capital's John Buckingham checks in with a long view.

Record highs for stocks; private sector jobs due

Stocks rest at record highs; ADP private sector payrolls due, also factory orders and Yellen speaks. Google buys Songza; auto sales hit eight-year highs; a record infant car seat recall; T-Mobile hit with bogus fee charges

Stocks aim for record close as second half begins

Clark Kendall, founder and president of Kendall Capital says the fundamentals are in place for further stock market gains. The bull market is not "in the ninth inning yet," he says.

New month, new quarter; car sales on tap

Second half of the year starts after a strong June and second quarter; a record fine for BNP Paribas; more auto recalls; auto sales, manufacturing and construction spending on tap; Hormel Foods absorbs Muscle Milk. "Community" goes online

Stocks drift as first half draws to a close

President and chief economist Jim Kee at South Texas Money Management says stocks have already reached his target for all of 2014. He's expects the market to flatten out in the second half.

A a short week, highlighted by the jobs report

A four-day trading week, with the fourth of July on Friday; Jobs, manufacturing and auto sales highlight this week's economic schedule; GM's victim compensation plan to be unveiled today; Aereo temporarily closing down

At the NYSE, Larry Kofsky previews the week ahead

Investors will get the June jobs report on a shortened trading week.

Stocks wrap up the week on a sour note

It's been a good first half for stocks, according to chief strategist Andy Zimmerman at DT Investment Partners. He says the Fed continues "to place a safety net under risk," which should allow stocks to move higher in the second half.

Nike tops estimates; consumer sentiment due

Stocks recovered most of their losses; June consumer sentiment data due; GM will recall nearly 29 thousand Cruzes; Nike's results top estimates; a big Black Hawk copter contract for Sikorsky; Michaels goes public, again

Easy money keeps the stock market afloat

Monetary policy will remain easy even if interest rates begin to rise slightly, says portfolio manager Riad Younes of the RSQ International Equity Fund. In that environment, he says stocks will remain "the asset of choice."

Markets shrug off bad GDP; income and spending due

Stocks shrug off lousy GDP number; income and spending due; GoPro debuts today; GM will recall the Cruze; thousands of IKEA workers are getting a raise; Aereo signing off?

Stocks are back on the fence

Investors are trying to figure out their next step, says CEO Andrew Chanin of PureFunds. He says the market may remain lackluster until they do.

Stocks coming off a selloff; final GDP due

Dow coming off its biggest loss in a month; economy probably shrank about 2 percent; Google's developers conference begins; online consumers still prefer the PC to shop; healthcare spending expected to rise next year

Has the stock market rally reached its peak?

Eric Zoldan, Certified Investment Management Analyst at JHS Capital Advisors thinks so. He sees a number of risks, including rising interest rates and geopolitical risks, that could derail corporate earnings growth.

Stocks mostly lower, more housing data on tap

New home sales data due today along with housing prices. Also there's news from Apple, Avon, Amazon and Staples. Charlie Turner reports from the NYSE.

Stocks retreat from all-time highs

The market is stuck in a low growth, low interest rate environment "as far as the eye can see," says chief investment officer Mark Eveans at Meritage Portfolio Management. He sees the market churning through the summer months.

At the NYSE, Larry Kofsky previews the week ahead

Housing takes center stage on Wall Street.

Stocks head for weekly gains

Investors have plenty to worry about, says chief investment officer Jim Dunigan at PNC Wealth Management, "but the economy and support from the Fed is not one of them." He sees stocks continuing to climb, though a correction could come at any time.

Stocks gain, but not due to Fed or earnings

Charles Biderman of Trim Tabs Investment Research says more money is chasing fewer shares, to Wall Street's gain.

How an improving economy could hurt stocks

Smead Capital's Bill Smead says economic growth could lead to the end of the market's bullish run.

Where will the stock market correction come from?

It'll probably come out of left field, says U.S. portfolio strategist Tony Dwyer at Canaccord Genuity. He says it may not be fundamentally-based, but it'll feel like it is.

Forget momentum stocks, go with fundamentals

Auer Growth Fund's Bob Auer tells MarketWatch's Chuck Jaffe to forget the high-flyers.

When will interest rates rise?

Ashish Neghandi, of the Angel Oak Multi-Strategy Income fund, checks in with MarketWatch's Chuck Jaffe at the Morningstar Investor Conference.

Stocks on hold after three days of gains

Investors may have decided that the conflict in Iraq will have little economic impact on the US, says Paul Dietrich, CEO and chief investment officer of Fairfax Global Markets. But he says it could be the catalyst for a market correction this summer.

Stocks hesitate as Fed policymakers meet

The market needs a new catalyst to move higher, says senior vice president Loren Danielson at RBC Wealth Management. He says further indications that the economy is picking up would move the market forward.

Geopolitical concerns restrain stocks

Market fundamentals are taking a back seat to geopolitical issues for the near-term, says chief investment officer Ernie Cecelia at Bryn Mawr Trust. He says the market's long-term outlook should not be affected.

At the NYSE, Larry Kofsky previews the week ahead

The Fed will be in focus in the coming week. Larry Kofsky has a preview.

Stocks put the brakes on two days of selling

Portfolio manager Brian Clancy of the Davidson Multi-Cap Equity Fund continues to have a "positive bias" on stocks for the long-term. He calls this week's weakness "just the typical puts and takes" of the market.

Stocks retreat for a second day

John Toohey, head of equities at USAA Investments, blames the pullback on routine profit-taking. He sees a quiet summer ahead, barring a major geopolitical event. The fall will bring more excitement, he says.

Retail sales are in the spotlight today

Stocks pull back from record highs; the government reports on May retail sales; Restoration Hardware boosts its full-year outlook; Phil Mickelson looks to be in the clear in an insider trading probe; Starbucks rolls out wireless charging devices

Stocks back away from all-time highs

Chuck Self, chief investment officer at iSectors, thinks "it's about time" for the market to take a breather. He says the market is "fairly-priced" and the intermediate trend is still positive.

Have the summer doldrums already begun?

Chief investment strategist Matt Lloyd at Advisors Asset Management says investors may be complacent with stocks at high levels and will only add to their positions "softly." He sees "stagnant" trading this summer, with a slight upward bias.

Is the "Wall of Worry" being downsized?

Chief market strategist Sandy Lincoln at BMO Asset Management thinks that with the economic backdrop improving, investors may be getting nervous about what could go wrong. He says the market could flatline over the summer.

Wall Street's week includes inflation, retail

Inflation has been flying under the radar, but perhaps not for much longer. Larry Kofsky looks at Wall Street's week ahead.

Stocks rally on solid jobs data

The stock market "absolutely loves" the May employment report, says chief investment officer Chuck Lieberman at Advisors Capital Management. He says inflation could cause trouble for the market down the road, but not yet.

Stocks rally ahead of May jobs data

Managing partner Jimmy Lee at Wealth Consulting Group sees the economy grinding higher this year, with stocks following suit. But he says the market could use a correction, which it hasn't seen since October 2011.

Stocks turn higher despite disappointing jobs data

Stocks continue to do okay, despite red flags, says chief investment officer Michael Weiner at Unified Trust. He says investors continue to believe that the Fed "cannot allow markets to fail."

"You have to buy the dips," says analyst

Jordan Waxman, managing director at HighTower HSW Advisors says there's no other choice, with other asset classes "unattractive at this point." He sees markets grinding slowly higher through the summer.

A stealth summer rally ahead?

Chuck Carlson, CEO at Horizon Investment Services, sees a "two steps forward, one step back" market ahead. He says that creates a "stealth" market move in which it doesn't appear to be doing much, but when you look back you have "a nice return."

At the NYSE, Larry Kofsky previews the week ahead

Is optimism about the job market justified? We'll get more evidence this week. Larry Kofsky has a preview.

Stocks ending May with a whimper

The market is just consolidating this weeks's gains, says Mickey Cargile, founder and managing partner at Cargile Investment Management. He remains optimstic, noting that markets which move in tight ranges uaually don't go down.

Stocks edge higher in another lackluster session

Market volatility is "way down," says portfolio manager Ed Campbell at Quantitative Management Services. But the trend is higher. And that should carry over into the second half of 2014, he says.

Stocks hit pause after recent gains

Stocks are edging lower, a day after the S&P 500 closed at its second consecutive all-time high. Edison Byzyka, vp of investments at Hefty Wealth Partners, says this could be more than just "a daily bump."

A choppy summer ahead for stocks?

Marty Leclerc, portfolio manager at Barrack Yard Advisors says "it would not be unusual for us to have a choppiness" for the next several weeks. He says investors should ignore the market's gyrations and stick with "quality names."

Tracy Johnke previews the week on Wall Street

Home prices, consumer confidence and a reading of economic growth are on tap.

'Not great' earnings keep stocks range-bound

The economy is waking up from a long winter nap, says Brad McMillan of Commonwealth Financial, but stocks won't be able to break out unless companies step up on profits.

Wall Street finds 2013 a tough act to follow

Digesting 2013's gains and determining Wall Street's next course is making for a choppy 2014 for stocks, says Ken Tower of QAS.

Central banks in the Wall Street driver's seat

Investors are taking every hint and suggestion about interest rates to heart, says Paul Nolte of Kingsview Asset Management.

Biggest stock losers hang out at shopping centers

Retail stocks have come in for more punishment than the rest. Rightly so, says Brian Battle of Performance Trust.

Awad: earnings season was just 'okay'

Stock Talk features analysis with Plimsoll Mark Capital's Jim Awad.

At the NYSE, Larry Kofsky previews the week ahead

Is a housing warm-up in the forecast? We could find out this week. Larry Kofsky has a preview.

No change in sentiment

After making new highs without a whole lot of information, Wall Street is striking a balance between being very comfortable making those new highs and the need to work into new positions. So says Liz Miller, the President, Summit Place Financial Advisors. She says recent choppiness doesn't reflect so much a change in sentiment as much as a cautiousness.

Welcome to "the great grind"

Daily gyrations aside, the market's direction is "to grind higher," says portfolio manager Rick Lake of the Aston/Lake Partners LASSO Alternatives Fund. It reflects what he calls the economy's "great grind," as it slowly returns to "profitability and prosperity."

Is a little inflation good for the market?

Marian Kessler, co-portfolio manager at the Becker Value Equity Fund, thinks it is. "Disinflation is much more dangerous," she notes. Stocks are lower today as investors digest a report showing producer prices rose 0.6% in April.

Is the Dow ready for a big move?

Ted Weisberg, president of Seaport Securities, says a daily chart of the Dow "looks like a breakout on the upside" if it was an individual stock. But he cautions that "little has changed," either for the economy or in the geopolitical arena.

Stocks begin the week with a solid gain

"There are not a lot of other places to go," says Ron Weiner, president of RDM Financial Services. He says the shift from growth stocks to value stocks in the past three weeks has been "stunning."

At the NYSE, Larry Kofsky previews the week ahead

Consumer spending takes center stage as stores report earnings. Larry Kofsky has a look ahead.

A choppy end to a choppy week

Eugene Peroni, portfolio manager at Advisors Asset Management, says the market is stalled. He thinks stocks made it through earnings season "quite nicely" and should move higher again once geopolitical issues fade.

Dow hits record high as stocks advance

Stocks are higher as investors assess the latest earnings and economic news. But Drew Nordlicht, managing director at HighTower, says the market won't escape its current trading range without new data to "kick-start us for the back part of the year."

Stocks mixed as Yellen testifies

Investors are taking Yellen's testimony in stride, says market strategist Kevin Caron at Stifel Private Client Group. He says the market needs a catalyst to move higher, but Yellen's testimony is not it.

Stocks have run out of rocket fuel: Hugh Johnson

Hugh Johnson says Wall Street's rocket booster is spent, but that doesn't mean stocks will fall out of orbit.

Stocks little-changed to start the week

Stocks opened lower, weighed down by overseas concerns. But better-than-expected economic news at home erased those losses, says chief investment officer John Buckingham at AFAM Capital.

Wall Street week ahead: 'Sell in May'

It's May, but that doesn't mean you should heed an old Wall Street saying and go away. Larry Kofsky reports from the NYSE.

Stocks shrug off April jobs report

Don Cleven, portfolio manager of the Touchstone MidCap Value Fund says it's too soon to tell if April's jobs gain came from economic strength or just weather-related catch-up.

Stocks mixed ahead of jobs data

Chuck Carlson, CEO of Horizon Investment Services says the monthly jobs data is often preceded by "trepidation from investors." He thinks the market is poised to move higher again.

Stocks mark time ahead of FOMC

Peter Cardillo, chief market economist at Rockwell Global Capital, says the latest economic reports were "a miss and a hit" leaving stocks still trapped in their recent trading range.

Another Tuesday, another rally for stocks

It's a statistical anomaly, but "a remarkably strong one" this year says Chris Bouffard, chief investment officer at The Mutual Fund Store. But the market remains in a trading range with catalysts "on both sides of the spectrum."

Stock start higher but early gains fade

Stocks began the session with a solid advance. But the gains failed to stick. Peter Boockvar, managing director at The Lindsey Group, says investors are awaiting Friday's April employment report. Wednesday's Fed meeting is more widely anticipated, he says.

Wall Street's week includes April jobs and the Fed

We haven't seen nonfarm payrolls grow by more than 200,000 since November. Will April be different?