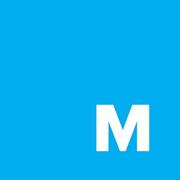 Beverly Hills Officer Demoted After Reporting Whitney Houston Investigation Misconduct And Other News You Need To Know Today

Beverly Hills officer demoted after reporting officer for ogling Whitney Houston's body; Intel announces 800 Gbps cables; new info surrounding missing Malaysian Airlines Flight 370; Audi, AT France warns of sancitons.

MIT Students Want to Build Text-to-GIF Translator

A pair of graduate students want to develop a service that could turn Shakespearean sonnets into animated GIFs.

North Korean Leader Kim Jong Un Gets All The Votes And Other News You Need To Know Today

North Korea's Kim Jong Un gets 100% of the vote in election, Google's planning an Android SDK for wearables, a magnitude 6.9 quake struck off the coast of California, Adam Lanza's father speaks out about son, nuns captured by Syrian rebels freed.

Viral Video Recap: Raptor-Size Cats and Differences Between Dogs

On this week's Viral Video Recap: A cat hijacks a YouTube channel, Tony Hawk apologizes for the hover board stunt and a celebrity take on 'David After Dentist.'

Astronomers Capture First Image of Exoplanet Using CCD Sensor

Astronomers Capture First Image of Exoplanet Using CCD Sensor

Ukrainian Prime Minister Speaks Out Against Crimean Referendum And Other News You Need To Know Today

Ukraine's Prime Minister speaks out against Crimean Referendum, OS X update better supports 4K displays, Dorian Nakamoto says he didn't create Bitcoin, Pistorius's ex girlfriend says he fired gun through sunroof, Vine bans explicit sexual content.

New Images Show the Magma Underneath a Galapagos Volcano

Researchers have put together images that show the guts of the Sierra Negra Volcano, the largest and most active volcano in the Galapagos Islands.

Great White Shark Might be the First to Cross the Atlantic

Lydia the great white shark could soon be the first of her species to perform an observed transatlantic crossing.

Crimea To Vote On 'Reunification' With Russia And Other News You Need To Know Today

Crimea will vote on joining Russia; Yahoo acquires Vizify; Massachusetts says 'upskirt' photos are legal; LG launches the L90 smartphone; EU freezes Viktor Yanukovych's assets.

Everest Climbers Now Required to Collect Trash

Everest Climbers Now Required to Collect Trash

Play Flappy Bird In Real Life with DIY Box

Creative engineer Fawn Qiu has created a version of Flappy Bird that doesn't require your smartphone. Instead, it's made from a DIY, cardboard box.

Rolls-Royce Pushing Designs for Unmanned Shipping Fleet

Rolls-Royce wants to build a fleet of unmanned shipping tankers that would be controlled and travel remotely from on shore stations.

John Travolta Apologizes For 'Adele Dazeem' Flub And Other News You Need To Know Today

John Travolta apologizes for 'Adele Dazeem' flub; North Korean missiles passed near Chinese passenger jet; Yahoo! phasing out third-party logins; John Kerry to meet with Russian Foreign Minister Sergei Lavrov; video of Windows Phone Cortana in action

Tour the Set of Seinfeld's Iconic Apartment in Virtual Reality

A Seinfeld superfan has recreated Jerry's iconic apartment in virtual reality for the Oculus Rift gaming headset.

'Death Test' Predicts If You'll Be Alive in Five Years

New research suggests there are biomarkers in our blood that can predict if we will live or die within the next five years.

Toronto Mayor Rob Ford On Jimmy Kimmel And Other News You Need To Know Today

Mayor Rob Ford stopped by Jimmy Kimmel, Dish Network & Disney agree to distribution deal, Oscar Pistorius trial came to temporary halt due to faux pas by media, Facebook in talks with drone manufacturer, Russia to retaliate against U.S. sanctions.

World's Oldest Cheese Found on Chinese Mummies

The world's oldest cheese was found on the necks and chests of Chinese mummies dating back as early as 1615 BC.

Researchers User Laser Beam to Make Fly Flirt

Researchers tested a new fly mind-control device that uses a laser beam to trigger heat-activated neurons in a fly's brain to – in this case – make it flirt with a ball of wax.

Heavy Rains Destroying Pompeii Ruins And Other News You Need To Know Today

Heavy rains are destroying Pompeii ruins, Ellen used more than an Android device at the Oscars, Oscar Pistorius pleads not guilty at his murder trial, Apple launches CarPlay, it's iOS in the car system, and North Korea releases an Australian missiona

Viral Video Recap: High-Fiving Cats and the Cynical Side of College

On this week's Viral Video Recap: A Jimmy Fallon lip-sync battle, getaway driving with Jeff Gordon and a pelican learning to fly.

Google Street View Surveys Polar Bears in Canada

Google's latest Street View project partnered with Polar Bears International to gather imagery of the Polar Bear population in Churchill, Canada.

'Blobs and Tunnels' Could Be Key to Life on Mars

The discovery of spheres and tunnels inside a meteorite could mean prevalent biotic activity for Mars hundreds of thousands of years ago.

Google Adds More Underwater Streetview Images

Google has added new, underwater shots to Street View, though it's hard to really call it "Street View" at this point. Seafloor images show viewers whale sharks, an underwater museum and more.

Helium-Filled Hybrid Aircraft Can Fly, Land Anywhere

From the ground, this new aircraft called the Airlander might look like a really, really large blimp in the sky, but if you take a closer look, this giant is so much more.

Venezuelan Protests and Other News you Need to Know This Morning

Ukraine accuses Russia of an armed invasion, Venezuela protests continue through Carnival, California storms trigger evacuations, yahoo responds to GCHQ webcam spying and Mt. Gox resurfaces.

This 3D printed Device Could Predict Heart Attacks

Researchers at Washington University in St. Louis have developed a 3D printed device that's custom built for each patient. It has the potential to monitor and treat a person's heart.

FDA Proposes new Nutritional Information Cards

The FDA is proposing new nutritional information cards that more accurately reflect contemporary portion sizes.

Rising Ukraine Tensions and Other News you Need to Know This Morning

The 2014 Boston Marathon will ban bags and other items, the NSA wants to hold on to certain phone metadata for more than five years, Google announces Project Ara developer conferences and the FDA proposes new nutrition labels.

For Sale: Vacation House For 100M Dogecoin

One entrepreneur has listed a vacation house for sale — and he's accepting Dogecoin cryptocurrency in place of more traditional payment.

Pope Emeritus Responds To Resignation Rumors And Other News You Need To Know Today

Pope Emeritus responds to resignation rumors; Google Glass wearer attacked for using device; President Obama tells Hamid Karzai U.S. will pull troops from Afghanistan; Convicted murder Michael Taylor put to death in MO; BlackBerry puts price on BBM.

High School Student Has Sights On Helping Color Blind People Experience the Web

High School Student Has Sights On Helping Color Blind People Experience the Web

Scientists Discover Zircon Crystal Nearly As Old As Earth

Scientists from the University of Wisconsin-Madison stumbled across this crystal while excavating on the land. They believe it is the oldest piece of Earth ever discovered.

Bitcoin Community Condemns Mt. Gox And Other News You Need To Know Today

Arizona governor to decide on controversial LGBT law, Bitcoin community condemns Mt. Gox, Ukraine's government in midst of restructure, Samsung announces the Galaxy S5, and ReSound LiNX: world's first Apple-certified hearing aid.

Netflix And Comcast Sign Streaming Deal And Other News You Need To Know This Morning

Netflix has agreed to pay Comcast for high-quality streaming to its customers; Ukraine's interim government has issued an arrest warrant for ousted president Viktor Yanukovych; five California children have been diagnosed with a polio-like illness.

Viral Video Recap: Catnip Cards and a Dad Present

On this week's Viral Video Recap: making your competitors advertise for you, a new social-media proofer and if speed skating were more like Mario Kart.

Sammy Screamer: A Kid-Friendly Smart Motion Tracker

Sammy Screamer is the first in a line of networked parenting gadgets by BleepBleeps.

Steve Jobs To Be Honored With Postage Stamp And Other News You Need To Know This Morning

Steve Jobs will appear on a postage stamp; Google's ATAP group has unveiled Project Tango, a 3D-mapping mobile phone; and Google offered up more money than Facebook for WhatsApp, but was still turned down.

T-Mobile Responds To BlackBerry Outcry And Other News You Need To Know This Morning

T-Mobile responds to BlackBerry user outcry with $250 credit, Tesla Motors CEO Elon Musk says an acquisition by Apple is unlikely, and the DHS cancels a plan for a national license-plate tracking system.

The App That Can Help Strengthen Vision Past 20/20

Aaron Seitz is a neuroscientist at the University of California, Riverside. He's the mind behind this app, Ultimeyes, a strength-training game designed to sharpen your sight.

Samsung's Galaxy Gear Smartwatch To Run Tizen And Other News You Need To Know This Morning

Samsung's next Galaxy Gear model will run on Tizen, not Android; Google publishes a list of Dos and Don'ts for Google Glass Explorers, and Apple wins a patent for health and fitness-tracking headphones.

Military Pizza Stays Fresh for Up to Three Years

Military engineers have created a pizza that can last for up to three years without refrigeration in 80 degree heat.

Finland Reindeer Sprayed With Reflective Paint to Curb Car Accidents

Members of Finland's Reindeer Herder's Association are experimenting with a reflective spray designed to coat the reindeer's fur and make them more visible at night.

Mogees Makes Music From the World Around You

Mogees is a small sensor that, when paired with your smartphone, creates music from everyday objects. Its team is currently seeking funding on Kickstarter.

LG's L Series III Lineup And Other News You Need To Know This Morning

Apple's SVP of Design Jony Ive disappeared from the leadership page on Monday, but reappeared soon after; Apple is focusing its attention on health monitoring devices and possibly cars; and LG unveils the L Series III devices.

Dizmo: A Multi-Platform Software Interface

Dizmo's software runs across multiple platforms and recognizes a range of input methods to make controlling software and hardware universal.

Viral Video Recap: Self-Propelled Goldfish and The Human Yarn Ball

On this week's Viral Video Recap: announcing snow days, putting them to good use and a clingy penguin.

Hula: a Discreet Social Network for STD Testing

Hula provides users with a fast, easy way to obtain and share STD test results with just the people they want.

Flyfit Fitness Tracker Sits on the Ankle for Accuracy

The Flyfit tracks fitness statistics like any other fitness band, but it's designed for use on the ankle, where cadence tracking is more accurate.

Scientists Make Breakthrough in Developing Green Energy, but Research Far from Over

Researchers successfully created nuclear fusion with a giant laser, but not enough to be considered an alternative energy source yet. The team will continue to work on developing useful levels of fusion energy.

Google's 10 Gigabit Internet And Other News You Need To Know This Morning

Google is working to bring Internet speeds of up to 10 gigabits per second, Edward Snowden may have snagged a co-worker's password to access NSA documents, and voice-calling app Viber will be acquired by Japanese retailer Rakuten.

Wireless Earbuds Play Your Tunes and Track Your Stats

The Dash are wireless earbuds that keep track of time, distance, speed and your music. Currently on Kickstarter, these German-engineered buds are already a success.

Streak Email Tracking Tells you Who's Receiving Your Messages

Streak's email tracking is useful for business, sales, customer support — or making sure your friends all read the messages you send out.

Researchers Explains the Physics of Curly Hair Using 3D Model

Researchers at MIT and The Pierre-and-Marie-Curie University in Paris studied the once-mysterious physics of Shirley Temple's trademark locks. Their final computer model breaks down its curvature, or helix, into a digital language.

Comcast To Acquire Time Warner Cable And Other News You Need To Know This Morning

Comcast has announced it will acquire Time Warner Cable for $45.2 billion, Apple's rumored new Apple TV could include content from Time Warner Cable, and new leaked images of Apple's iPhone 6 are a hoax.

Techies Excavate 'Steve Jobs Time Capsule'

Tech enthusiasts and crew from National Geographic's "Diggers" unearthed the "Steve Jobs Time Capsule" in Colorado. It gets its name from the Apple Lisa mouse inside.

NYC Gets its First Touchscreen Subway Maps in Grand Central

NYCs touchscreen map program has started its rollout in Grand Central Station. Program contractor Control Group will improve and expand the stations over the next few months.

Firefox To Insert Sponsored Content And Other News You Need To Know This Morning

Twitter is testing another profile redesign, Klout could be acquired by social media marketing company Lithium Technologies, and Firefox will show sponsored content in the new tab page for new users.

Tiny Motors Could Kill Cancer Cells from the Inside

Penn State University researchers are able to control potentially-disease-fighting nanomotors using ultrasonic waves and magnets.

Nokia's Android Phone And Other News You Need To Know This Morning

Despite its being acquired by Microsoft, Nokia is set to launch an Android phone; Tumblr, Mozilla to join 'The Day We Fight Back' protest against NSA surveillance; and iOS 7 code points to new Apple TV hardware.

NASA Partners Up to Create Tissue Regeneration Technology

NASA latest venture shares two patents with GRoK Technologies LLC of Houston. According to the press release, the two companies hope to develop non-invasive biotechnology that will help regenerate human tissue.

iOS 7.1 Expected In March And Other News You Need To Know This Morning

iOS 7.1 is expected to be released in March, Windows Phone 8.1 will have a notification center called 'Action Center,' and investigators say Edward Snowden used a common web crawler to access NSA documents.

Copenhagen Zoo Puts Down Healthy Giraffe

The Copenhagen Zoo put down a healthy two-year-old giraffe on Sunday to prevent inbreeding among its giraffe population.

Viral Video Recap: Helpful Cats and Snowy Missteps

On this week's Viral Video Recap: improvised food storage and an even more multilingual rendition of America the Beautiful.

18 Months With Loch Ness Monster Sightings

It's been a year and a half since anyone has reported a sighting of the Loch Ness Monster.

Apple's Sapphire Plant Ramping Up And Other News You Need To Know This Morning

Apple's sapphire manufacturing plant has obtained 518 sapphire furnaces with more on the way; Apple repurchased $14 billion of its own shares; and IBM landed a deal to make self destructing tech for DARPA.

New York Architect Will Build Waste-Free 'Mold Tower'

The winner of MoMa's Young Arctiects Program plans to place a waste-free, self-sustaining tower of mold at the museum's PS1 building.

Flappy Bird Earns 50k Per Day And Other News You Need To Know This Morning

Flappy Bird brings in an average of $50k per day; Amazon acquires Double Helix Games; and Sony spins off TV business, sells PC business.

Reports: Apple Experimenting With Wireless Charging

Reports: Apple is beginning to experiment with wireless charging for the upcoming iWatch, Windows 8.1 update leaks, and AT&T drops data plan prices.

Ozobot Mixes Physical and Digital Gaming

Ozobot can interact with paths and instructions presented as either physical or digital drawings.

Sumry Promises Concise, Pretty Online CV Design

Sumry eschews templates in favor of presenting your CV as a concise, eye-catching webpage.

Viral Video Recap: Cats in Snow and Super Bowl Frustration

On this week's Viral Video Recap: baby polar bears experience snow, Morpheus sings Puccini and The Muppets take Terry Crews' Highlander.

Carrot Fit Rewards Fitness, Ridicules Laziness

Carrot Fit uses iOS 7's text-to-speech to take a tough-love stance on fitness.

Bringrr Automatically Tracks Phones, Other Forgettable Items

Bringrr's cigarette lighter adapter uses bluetooth to alert you if you're about to drive away from your phone or other important items.

Players Will Be Wearing Nike's New, 3D-Printed Cleats During the Super Bowl

Players from both the Seattle Seahawks and Denver Broncos will be wearing Nike's latest cleats Sunday. Parts of the shoes are 3D printed, and they're designed to increase a player's speed.

Soap Bubbles Can Help Predict Hurricanes

Researchers are studying vortices in soap bubbles to develop better storm alert systems.

Amazon Prime Pondering Price Increase And Other News You Need To Know This Morning

Amazon is thinking about raising its Prime subscription price, Microsoft is preparing to name Satya Nadella as CEO, and online storage company Box has confidentially filed for IPO.

NASA Captures Remarkable Photo of Lunar Transit

The Solar Dynamics Observatory captured a photo of the moon eclipsing the sun Thursday morning. The event was only visible from space.

Scientists Find Fossils From a 60-Foot Sauropod

Scientists found fossilized shoulder and leg bones from a new species of leaf-eating dinosaur. Fully grown specimens are thought to have been more than 60 feet long.

NASA Simulation Sums Up 60 Years of Climate Change in 15 Seconds

A new NASA simulation melts 60 years into a 15-second time lapse and visualizes the haunting effects of climate change.

New Top-Level Domains Arrive And Other News You Need To Know This Morning

Domain name registry Donuts began rolling out custom domains like .BIKE and .WINE, Apple is pushing to open the Arizona sapphire plant in February, and Lenovo purchased Motorola from Google for $2.9 billion.

Future Apple Products Could House Smart Glass, Solar Power

A heap of patents granted to the Cupertino Company show what could be a remarkably green device in the coming years.

TV Attachment Gives Users the 'Minority Report' Experience

InAir is a TV attachment that lets you access and swipe through social and web content related to the program you're watching, using simple hand gestures.

Mark One Introduces Carbon Fiber 3D Printer And Other News You Need To Know

Mark Forged has introduced what it says is the first 3D printer that can print using carbon fiber; judge rules Google infringed on Vringo patents, must pay millions in royalties, and Apple gets serious with Apple TV by giving it a product page.

Build Lego Creations Online with Chrome

Chrome is teaming up with Lego to bring your plastic masterpieces to the virtual world. Choose from different colors and locations to make your mark anywhere in the world.

'Sensory Fiction' Stimulates Emotions While Reading

Engineers at MIT are enhancing the reader's experience with a book and harness that convey emotions felt by the characters in the novel.

Mini Space Shuttle Could Bring U.S. Astronauts Back to Space

The engineers of the Dream Chaser, a mini space shuttle, say it will make its first orbital trip in 2016 with plans to bring astronauts into space in 2017.

Indiegogo Funding Brief

Indiegogo raises $40 million in funding to go global, Stack Exchange is launching on mobile, and Google Glass announces the Titanium Collection — titanium frames that support prescription lenses and sunglasses.

Antarctica's Record Low Might Make You Feel Better About the Cold

A new look at NASA satellite data from 2010 shows Antarctica hit -135.8 degrees fahrenheit, and that's a record. Kind of makes the Midwest sound like a beach.

Wikipedia Voice Brief

Wikipedia adding voice to biography pages, Google acquires artificial intelligence company Deepmind for $400 million, and Google and Samsung enter multi-year cross-license patent deal.

Avegant's Glyph Headset Promises Immersive Mobile Video

Avegant's Glyph headset uses mirrors to provide an immersive, non-fatiguing video experience.

Viral Video Recap: Flexible Cats and Understanding Football

On this week's Viral Video Recap: plausible football lip reading, the awkwardness of conference calls and slow-jammed news.

Fin Puts Bluetooth Control in the Palm of Your Hand

Fin sends gesture commands to a range of bluetooth-enabled devices, effectively turning your hand into the remote.

Robots Could Soon be Pumping Your gas

Automated fuel pumps could take the human element out of pumping gas.

Super Rare NES Cartridge Could Sell for Thousands

Despite its shoddy condition, a rare Nintendo cartridge featuring three games could fetch over $10,000 in an eBay auction.

Researchers Work to Develop More Man-Made Organs

Researchers Work to Develop More Man-Made Organs

Storms Bring Fossil Seekers to England's Jurassic Coast

Cliffs off the southern coast of England are attracting fossil hunters as recent weather has revealed new, prehistoric treasures.

James Webb Telescope Passes Major Milestone

The James Webb Space Telescope has passed a Spacecraft Critical Design Review. According to NASA, this is the first mission milestone for 2014.

Facebook Strikes Back at Princeton Brief

Apple commemorates 30 years of the Mac with special homepage, Facebook strikes back at Princeton's study on declining Facebook use, and Microsoft reports Q2 earnings.

As China's Population Climbs, so Do Burial Plot Prices

Burial plots in Beijing can now cost as much as a house in other parts of the world.

Snapchat Hack Brief

Snapchat's human-verification feature hacked in 30 minutes, Apple will fix iOS 7's crash issues in upcoming update, and an independent review board has found the NSA's phone data collection program to be illegal, and has recommended it be shut down.

Johns Hopkins University Creates "Google-Like" Database of Kids' Brain Scans

Researchers think the database of about 5,000 pediatric MRIs will help doctors both identify and treat patients quicker and better.

South Korea Plans 5G Mobile Networks by 2020

In the next six years, South Korea wants to deploy cellular networks orders of magnitude faster than 4G.

Mummy of Previously Unknown Pharaoh Discovered in Egypt

The 3,600-year-old remains King Woseribre Senebkay of were discovered in Egypt. The bones are evidence of a rumored dynasty.

Google Video Quality Report Brief

Google's Video Quality Report tests ISP's HD streaming performance, moot's DrawQuest and Canvas are shutting down, and a man was interrogated by federal agents after wearing Google Glass during a movie.

China's Great Firewall Hacked Using QR Codes Stamped on Money

The latest tool to break China's firewall is almost impossible to trace, passes through the hands of numerous citizens and is better known as the Chinese yuan.

Weight Loss, Gastric 'Balloon' Marketed in Europe

Obalon is a new weight loss tool that piggybacks off the idea of gastric bypass surgery. Its creators imagine a world where people recognize when they're full, sooner.

Study Finds China's 'Other' Export to U.S. is Air Pollution

Research conducted at UC Irvine shows that not all imports from China arrive in shipping crates. The country's air pollution also travels across the Pacific and affects the West Coast.

Xbox One YouTube Advertising Brief

Microsoft was paying YouTubers to promote the Xbox One, Verizon is buying Intel's failed media project, and Beats Music has officially launched for $9.99/month in the App Store.

Spotify Merchandise Brief

Spotify will allow artists to list merchandise on its platform, Paramount is giving up film and going full-digital for movie distribution, and two Google Chrome extensions have been removed after they were found to inject ads on webpages.

Add a Networked Switch to Anything With My N3RD

My N3RD is a wireless controller that can grant smartphone control to anything with an on/off switch.

Viral Video Recap: Feline Chessmasters and Dive-Bombing Falcons

On this week's Viral Video Recap: Devilish baby pranks, a musical interrupted and a dog avoiding kennel time.

Climbax Focuses Fitness Tracking on Climbing Performance

Climbax is a wearable fitness tracker specialized for a single exercise: rock climbing.

Pocket Drone is a Packable, Easy-to-Pilot Multicopter

Pocket Drone aims to be a hassle-free, easy-to-pilot multicopter platform for sport cameras, in a pocketable package.

Hershey Can 3D Print Anything From Chocolate

Hershey's has partnered with printing company 3D Systems to create a 3D printer that churns out objects made from chocolate.

Get Lost in Google's Interactive 'Music Timeline'

The search engine giant debuted its next data-compiling project: the Music Timeline. The interactive graph shows the popularity of genres and artists within those genres using data from Google Play.

Google Smart Contact Lens Brief

Google's latest "moonshot" is a contact lens that reads glucose levels, Twitter is in talks with payment processor Stripe to allow users to buy goods directly on Twitter, and Apple is rolling out in store iPhone 5c screen repairs.