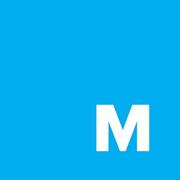 This Printer is Small Enough to Take With you

Zuta Labs' portable printer is small enough to fit in a pocket, but can tackle full-size print jobs.

Viral Video Recap: Hunting Eggs and Shrinking Peeps

On this week's Viral Video Recap: a dog-gymnast, a three-pointer from the sunroof of a moving car and talking about Drake to Drake.

HoopTracker: A Smartwatch Just for Basketball

The quantified self movement is getting niche: the latest tracker looking for funding is designed to track just basketball shooting performance.

AngelBlocks Offer Custom Home Automation

AngelBlocks are networked controllers and sensors that give everyday appliances a connection to a whole-home network.

Kansas City Roadway Shooting Suspect in Custody

Kansas City Police say they have a suspect in a string of highway shootings that left three injured.

Kansas City Roadway Shooting Suspect in Custody

Kansas City Police say they have a suspect in a string of highway shootings that left three injured.

Three Dead in Ukraine Clashes Ahead of Crisis Talks

Three pro-Russian protesters are dead following an overnight firefight in eastern Ukraine.

South Korean Ferry Sinks, Nearly 300 Missing

Rescuers pulled more than 150 people off a capsizing ferry off the coast of South Korea Wednesday morning.

Drone Searching For MH370 Returns To Surface

The unmanned submarine searching for Malaysia Airlines MH370 returns to the surface after diving to a depth beyond its operating capabilities.

Viral Video Recap: Basketball Cats and Commuting Rats

On this week's Viral Video Recap: puddles in slow motion, lemons in slow motion and an amusing first roller coaster ride.

Magnitude 7.1, 6.5 Earthquakes Rattle Papua New Guinea

Two earthquakes struck Papua New Guinea Friday morning. Injuries and damage are reportedly minimal.

Searchers Detect New Signals in Hunt for MH370

Australian search planes caught new signals in the Indian Ocean Thursday, thought to be consistent with black box pings.

Helping Parkinson's Patients With Google Glass

Researchers at Newcastle University are investigating Google Glass as a potential assistance device for people with Parkinson's Disease.

Paralyzed Men Develop Movement After Spinal Cord Stimulation

Researchers at the University of Louisville were studying nerve pathways when they found spinal cord stimulation resulted in movement in a paralyzed patient.

Oxygen Particle Could Keep You Alive Underwater

Scientists have developed an oxygen microparticle that could deliver oxygen to the bloodstream, even if your lungs couldn't. So far, they've tested it successfully on rabbits.

Mi.Mu Controls Music With the Wave of Your Hand

The Mi.Mu project, headed up by Imogen Heap, promises to put one-of-a-kind music production in the palm of your hand.

Viral Video Recap: Cat Mirrors and Runaway Trucks

On this week's Viral Video Recap: misjudged distance, true facts about the octopus and the Circle of Life.

Rescape Packs Immersive 3D Gaming Into a Smartphone

13th Lab's Rescape system uses hardware and smartphone software to scan environments and turn them into interactive 3D game maps.

Crowdemand Focuses Crowdfunding on Fashion and Designers

Crowdemand will use the successful Internet crowdfunding model to conduct fundraising campaigns for fashion designers.

African Ebola Outbreak Spreads to Mali

Mali is controlling traffic in its capital and airport as the Africa's Ebola death toll reaches 84.

London Artist's Exhibition Spies on Drones

London-based artist James Bridle is putting his work on display in a new exhibit called "Watching the Watchers," which shows people images of drones from military bases around the world.

Keep Slippery Glasses in Place With Nerdwax

Nerdwax is a beeswax-based friction additive intended to keep your glasses from slipping down your nose.

Firefighters Recover Wedding Band Of Fallen Firefighter Lt. Ed Walsh

Fallen firefighter Lt. Ed Walsh's wife asked firefighters to find her husband's wedding band, and after spending hours digging through debris, they successfully recovered the ring.

Chile Earthquake Leaves Casualties, Tsunami Watches

Authorities are blaming Tuesday's earthquake of the coast of Chile for six deaths. Tsunami watches are still in effect up and down Central and South America.

Residents Near Fukushima Cleared to Return Home

Officials lifted an evacuation order Tuesday for those living in a region 12-miles from the Fukushima nuclear plant crippled by the 2011 earthquake and tsunami in northeastern Japan.

Microbes Might Have Caused Earth's Largest Mass Extinction

A microbe called Methanosarcina might have killed off 90 percent of all species on Earth. Research shows the methane-producing microbes expanded exponentially around 252 million years ago.

Don't Be An April Fool — Here Are A Few Pranks To Look Out For

Mashable brings you five online April Fool's Day pranks to watch out for.

Walmart Reveals Futuristic, Sustainable Semi Truck

he retail giant just debuted its latest effort to reduce its carbon footprint— a tractor-trailer prototype with sustainable technology.

'Electronic Skin' Could Help People with Movement Disorders

This wearable is so thin, it's being called 'electronic skin.' Packed with sensors and storage, the e-skin could one day help patients with movement disorders.

Altergaze Headset Brings VR to Smartphones

The 3D-printed Altergaze headset uses a 3D-printed cradle to turn a smartphone into a virtual reality headset.

Viral Video Recap: Ping Pong Cats and Dead Leaf Dogs

On this week's Viral Video Recap: accidental lightsaberings, kayaking waterfalls and a trombone cover of Pharrell.

Be Prepared With TaskLab's iPhone Toolkits

TaskLab is Kickstarting iPhone cases with built-in tools, designed for everyday use or bicycling.

Prefundia Algorithms Predict Crowdfunding Successes

Prefundia Algorithms Prefundia says its tracking tools and algorithms can determine which crowdfunding projects will make it big, before they even launch. Crowdfunding Successes

Apple Patents Transparent Texting Software

Apple's transparent texting patent would display a live video feed of what's on the other side of your phone.

Search Area Shifts for Malaysia Airlines Flight 370

New radar data suggests Malaysia Airlines Flight 370 flew faster than previously thought. Searchers are now combing an area hundreds of miles northeast of the original site.

President Obama Meets With Pope Francis For First Time

President Barack Obama met with Pope Francis Thursday as part of a European trip. The two leaders were set to discuss the fight against poverty and inequality.

Ooho Water 'Blob' Could Change How We Carry Water

Ooho Water 'Blob' Could Change How We Carry Water

CNN Producers Caught Trying to Sneak Into the World Trade Center

Two CNN producers were arrested Tuesday on trespassing charges as they tried to gain access to the World Trade Center construction site.

TV's Judge Joe Brown Held In Contempt Of Court And Other News You Need To Know Today

Judge Joe Brown held in contempt of court; e-cigarettes might not help users stop smoking; South Korean company CJ Group to bring 4DX cinema experience to L.A. Regal Cinema.

Night Vision Contact Lenses May Soon be Possible

Researchers at the University of mIchigan have established an ultra-thin light detector that can see the full infrared spectrum.

Norway Military Exercise Encourages Soldiers to Take Selfies

Leaders from Norway's Cold Response 2014 training program are encouraging troops to digitally cross borders and take selfies with their distant military brethren.

AOL On Launches In UK And Other News You Need To Know Today

AOL On launches in the UK; Mila Kunis and fiancé Ashton Kutcher are expecting a child; Edward Snowden accused of being in cahoots with Russia.

Put on Some Visibility With Halo Belt

Halo Belt is a LED-lit safety belt for any activity where visibility is a priority.

Viral Video Recap: Houdini Cats and a Discussion With Russia

On this week's Viral Video Recap: Confusing dogs, decoding "I can't even" and a $45,000 lucky guess.

Rufus Cuff Puts a 3-Inch Screen on Your Wrist

The Rufus Cuff is less smartwatch and more wrist communicator — an idea its designers are betting will take off.

Get Immediate Multimedia Message Responses With Reactr

Reactr is one of a range of messaging apps that supplies message recipients' reactions.

Allo iPhone Case Cuts out the Headphones

Allo's iPhone case mounts an iPhone to your bicycle's handlebars and plays audio through built-in speakers to prevent the dangerous and potentially illegal use of headphones.

Man Poses As Podiatry Student, Sucks Woman's Toes And Other News You Need To Know Today

Man Poses As Podiatry Student, Sucks Woman's Toes And Other News You Need To Know Today

Drone-Powered HoverBall Could Lead to New Sports

Jun Rekimoto and a team at the University of Tokyo designed the HoverBall to defy gravity and possibly change the way we play sports.

Quirky and GE Unveil Smarter, Cooler Air Conditioner

Quirky and GE introduced the Aros smart A/C unit Wednesday. Like Nest Thermostat, this window unit pairs with your smartphone to bring you stats and remote access to your cooling box.

Band Teacher Arrested For Selling Students' Instruments For Drugs And Other News You Need To Know Today

Music teacher arrested for selling students' instruments for drugs; Google updates search app with camera voice launch; POTUS appears on Ellen; More than 100 immigrants rescued from Houston home; Creator of Flappy Bird confirms return.

NASA Creates Massive Photo Mosaic of Our Moon

NASA's Lunar Reconnaissance Orbiter or LROC has spent the last four years creating a photo mosaic of our moon's north polar region. The massive image is compiled of more than 10,000 smaller images and totals 867 billion pixels.

Tiny Chip Could Give Doctors a 3D View Inside Your Heart

A Georgia Tech scientist has created a chip capable of transmitting 3D images from inside the heart and blood vessels to doctors operating on the outside.

Android Wear and Other News you Need to Know This Morning

Ukraine's Naval Headquarters occupied, investigators focus on missing pilot's flight simulator, the Fed wraps up its meeting, Google announces Android Wear and Sony announces Project Morpheus.

Earliest Example of Human with Cancer Found in 3,000-Year-Old Skeleton

Archaeologists found signs of soft tissue cancer in a 3,200-year-old skeleton. The finding will reportedly help us better understand the disease's history and evolution.

Scientists Revive 1,500 Year-Old Moss And Other News You Need To Know Today

Scientists revive 1,500 year-old moss; Microsoft to launch Office for iPad next week; American National Guardsman arrested on terror charges; Apple releases 8GB iPhone 5c, replaces iPad 2; Vladimir Putin notifies Russia's Parliament of Crimean intent

Magnitude-6.7 Earthquake Strikes Chile And Other News You Need To Know Today

Magnitude-6.7 earthquake strikes Chile; Harvard-Smithsonian Center for Astrophysics to announce major discovery; North Korea fires 25 rockets; Guinness pulls out of NYC St. Patrick's Day parade; Yahoo to redesign Flickr app, website.

Viral Video Recap: Stalking Cats and Kissing Dogs

On this week's Viral Video Recap: archery gymnastics, a ping pong-playing robot and Arnold Schwarzenegger running things over in a tank.

ITA Announces Industry Group for 3D and Gesture-Based Gaming

The Immersive Technology Alliance, including members like the Oculus Rift Team and EA, intends to support and develop 3d and gesture-based gaming.

Items From Paul Walker's Crash Site Up For Auction And Other News You Need To Know Today

Items from Paul Walker's crash site up for auction; Houston man kills boy he finds in daughter's bed; CDC says female-to-female HIV transmission possible; record high of U.S. millionaires; Russia blocking independent news sites.

Surgical team Uses 3D Printing to Reconstruct Man's Face

Doctors in the UK created 3D guides, plates and templates to precisely restore symmetry to a man's injured face following a motorcycle wreck.

U.S. Mint Prepares Curved Baseball Commemorative Coins

The 75th anniversary coins for the National Baseball Hall of Fame are the first curved coins the U.S. Mint has ever circulated.

Researchers Create HIV Protection Gel And Other News You Need To Know Today

Researchers develop HIV protection gel; Indian diplomat's charges dropped; Boston doctors use Google Glass information system; puppy saves family from gas leak; United Airlines to add iDevice entertainment service.

Turn Your Instagram Pics into Nail Art

A team is looking to raise funds on Kickstarter for an app that allows you to turn any instagram photo into nail stickers. No salon or dry time required.

Doctor Creates Foldable Paper Microscope for 50 Cents

Dr. Manu Prakash is bringing a revolutionary idea to the battle against diseases in poverty-stricken places: a foldable, paper microscope called Foldscope. The entire design costs 50 cents to produce.

New Blood Test Predicts Alzheimers 3 Years Ahead of Symptoms

Researchers at the University of Rochester, Georgetown University and UC Irvine developed a blood test to detect lipids that could signal the onset of Alzheimer's disease.

World War II-Era Plane is Now an Underwater Playground

About 70 feet underwater off the coast of the Mediterranean Sea is a plane. It sits in good condition, serving as a playground for curious divers.

Oscar Pistorius's Battered Door Brought To Court And Other News You Need To Know Today

Oscar Pistorius's battered door appears in court; Microsoft Office for Mac to get update; Malaysia asks India to aid in Flight 370 search; Flappy Bird creator considers return of Flappy Bird; creator of the Internet calls for Internet bill of rights.

Beverly Hills Officer Demoted After Reporting Whitney Houston Investigation Misconduct And Other News You Need To Know Today

Beverly Hills officer demoted after reporting officer for ogling Whitney Houston's body; Intel announces 800 Gbps cables; new info surrounding missing Malaysian Airlines Flight 370; Audi, AT France warns of sancitons.

MIT Students Want to Build Text-to-GIF Translator

A pair of graduate students want to develop a service that could turn Shakespearean sonnets into animated GIFs.

North Korean Leader Kim Jong Un Gets All The Votes And Other News You Need To Know Today

North Korea's Kim Jong Un gets 100% of the vote in election, Google's planning an Android SDK for wearables, a magnitude 6.9 quake struck off the coast of California, Adam Lanza's father speaks out about son, nuns captured by Syrian rebels freed.

Viral Video Recap: Raptor-Size Cats and Differences Between Dogs

On this week's Viral Video Recap: A cat hijacks a YouTube channel, Tony Hawk apologizes for the hover board stunt and a celebrity take on 'David After Dentist.'

Astronomers Capture First Image of Exoplanet Using CCD Sensor

Astronomers Capture First Image of Exoplanet Using CCD Sensor

Ukrainian Prime Minister Speaks Out Against Crimean Referendum And Other News You Need To Know Today

Ukraine's Prime Minister speaks out against Crimean Referendum, OS X update better supports 4K displays, Dorian Nakamoto says he didn't create Bitcoin, Pistorius's ex girlfriend says he fired gun through sunroof, Vine bans explicit sexual content.

New Images Show the Magma Underneath a Galapagos Volcano

Researchers have put together images that show the guts of the Sierra Negra Volcano, the largest and most active volcano in the Galapagos Islands.

Great White Shark Might be the First to Cross the Atlantic

Lydia the great white shark could soon be the first of her species to perform an observed transatlantic crossing.

Crimea To Vote On 'Reunification' With Russia And Other News You Need To Know Today

Crimea will vote on joining Russia; Yahoo acquires Vizify; Massachusetts says 'upskirt' photos are legal; LG launches the L90 smartphone; EU freezes Viktor Yanukovych's assets.

Everest Climbers Now Required to Collect Trash

Everest Climbers Now Required to Collect Trash

Play Flappy Bird In Real Life with DIY Box

Creative engineer Fawn Qiu has created a version of Flappy Bird that doesn't require your smartphone. Instead, it's made from a DIY, cardboard box.

Rolls-Royce Pushing Designs for Unmanned Shipping Fleet

Rolls-Royce wants to build a fleet of unmanned shipping tankers that would be controlled and travel remotely from on shore stations.

John Travolta Apologizes For 'Adele Dazeem' Flub And Other News You Need To Know Today

John Travolta apologizes for 'Adele Dazeem' flub; North Korean missiles passed near Chinese passenger jet; Yahoo! phasing out third-party logins; John Kerry to meet with Russian Foreign Minister Sergei Lavrov; video of Windows Phone Cortana in action

Tour the Set of Seinfeld's Iconic Apartment in Virtual Reality

A Seinfeld superfan has recreated Jerry's iconic apartment in virtual reality for the Oculus Rift gaming headset.

'Death Test' Predicts If You'll Be Alive in Five Years

New research suggests there are biomarkers in our blood that can predict if we will live or die within the next five years.

Toronto Mayor Rob Ford On Jimmy Kimmel And Other News You Need To Know Today

Mayor Rob Ford stopped by Jimmy Kimmel, Dish Network & Disney agree to distribution deal, Oscar Pistorius trial came to temporary halt due to faux pas by media, Facebook in talks with drone manufacturer, Russia to retaliate against U.S. sanctions.

World's Oldest Cheese Found on Chinese Mummies

The world's oldest cheese was found on the necks and chests of Chinese mummies dating back as early as 1615 BC.

Researchers User Laser Beam to Make Fly Flirt

Researchers tested a new fly mind-control device that uses a laser beam to trigger heat-activated neurons in a fly's brain to – in this case – make it flirt with a ball of wax.

Heavy Rains Destroying Pompeii Ruins And Other News You Need To Know Today

Heavy rains are destroying Pompeii ruins, Ellen used more than an Android device at the Oscars, Oscar Pistorius pleads not guilty at his murder trial, Apple launches CarPlay, it's iOS in the car system, and North Korea releases an Australian missiona

Viral Video Recap: High-Fiving Cats and the Cynical Side of College

On this week's Viral Video Recap: A Jimmy Fallon lip-sync battle, getaway driving with Jeff Gordon and a pelican learning to fly.

Google Street View Surveys Polar Bears in Canada

Google's latest Street View project partnered with Polar Bears International to gather imagery of the Polar Bear population in Churchill, Canada.

'Blobs and Tunnels' Could Be Key to Life on Mars

The discovery of spheres and tunnels inside a meteorite could mean prevalent biotic activity for Mars hundreds of thousands of years ago.

Google Adds More Underwater Streetview Images

Google has added new, underwater shots to Street View, though it's hard to really call it "Street View" at this point. Seafloor images show viewers whale sharks, an underwater museum and more.

Helium-Filled Hybrid Aircraft Can Fly, Land Anywhere

From the ground, this new aircraft called the Airlander might look like a really, really large blimp in the sky, but if you take a closer look, this giant is so much more.

Venezuelan Protests and Other News you Need to Know This Morning

Ukraine accuses Russia of an armed invasion, Venezuela protests continue through Carnival, California storms trigger evacuations, yahoo responds to GCHQ webcam spying and Mt. Gox resurfaces.

This 3D printed Device Could Predict Heart Attacks

Researchers at Washington University in St. Louis have developed a 3D printed device that's custom built for each patient. It has the potential to monitor and treat a person's heart.

FDA Proposes new Nutritional Information Cards

The FDA is proposing new nutritional information cards that more accurately reflect contemporary portion sizes.

Rising Ukraine Tensions and Other News you Need to Know This Morning

The 2014 Boston Marathon will ban bags and other items, the NSA wants to hold on to certain phone metadata for more than five years, Google announces Project Ara developer conferences and the FDA proposes new nutrition labels.

For Sale: Vacation House For 100M Dogecoin

One entrepreneur has listed a vacation house for sale — and he's accepting Dogecoin cryptocurrency in place of more traditional payment.

Pope Emeritus Responds To Resignation Rumors And Other News You Need To Know Today

Pope Emeritus responds to resignation rumors; Google Glass wearer attacked for using device; President Obama tells Hamid Karzai U.S. will pull troops from Afghanistan; Convicted murder Michael Taylor put to death in MO; BlackBerry puts price on BBM.

High School Student Has Sights On Helping Color Blind People Experience the Web

High School Student Has Sights On Helping Color Blind People Experience the Web

Scientists Discover Zircon Crystal Nearly As Old As Earth

Scientists from the University of Wisconsin-Madison stumbled across this crystal while excavating on the land. They believe it is the oldest piece of Earth ever discovered.

Bitcoin Community Condemns Mt. Gox And Other News You Need To Know Today

Arizona governor to decide on controversial LGBT law, Bitcoin community condemns Mt. Gox, Ukraine's government in midst of restructure, Samsung announces the Galaxy S5, and ReSound LiNX: world's first Apple-certified hearing aid.

Netflix And Comcast Sign Streaming Deal And Other News You Need To Know This Morning

Netflix has agreed to pay Comcast for high-quality streaming to its customers; Ukraine's interim government has issued an arrest warrant for ousted president Viktor Yanukovych; five California children have been diagnosed with a polio-like illness.

Viral Video Recap: Catnip Cards and a Dad Present

On this week's Viral Video Recap: making your competitors advertise for you, a new social-media proofer and if speed skating were more like Mario Kart.

Sammy Screamer: A Kid-Friendly Smart Motion Tracker

Sammy Screamer is the first in a line of networked parenting gadgets by BleepBleeps.

Steve Jobs To Be Honored With Postage Stamp And Other News You Need To Know This Morning

Steve Jobs will appear on a postage stamp; Google's ATAP group has unveiled Project Tango, a 3D-mapping mobile phone; and Google offered up more money than Facebook for WhatsApp, but was still turned down.

T-Mobile Responds To BlackBerry Outcry And Other News You Need To Know This Morning

T-Mobile responds to BlackBerry user outcry with $250 credit, Tesla Motors CEO Elon Musk says an acquisition by Apple is unlikely, and the DHS cancels a plan for a national license-plate tracking system.

The App That Can Help Strengthen Vision Past 20/20

Aaron Seitz is a neuroscientist at the University of California, Riverside. He's the mind behind this app, Ultimeyes, a strength-training game designed to sharpen your sight.

Samsung's Galaxy Gear Smartwatch To Run Tizen And Other News You Need To Know This Morning

Samsung's next Galaxy Gear model will run on Tizen, not Android; Google publishes a list of Dos and Don'ts for Google Glass Explorers, and Apple wins a patent for health and fitness-tracking headphones.

Military Pizza Stays Fresh for Up to Three Years

Military engineers have created a pizza that can last for up to three years without refrigeration in 80 degree heat.

Finland Reindeer Sprayed With Reflective Paint to Curb Car Accidents

Members of Finland's Reindeer Herder's Association are experimenting with a reflective spray designed to coat the reindeer's fur and make them more visible at night.

Mogees Makes Music From the World Around You

Mogees is a small sensor that, when paired with your smartphone, creates music from everyday objects. Its team is currently seeking funding on Kickstarter.

LG's L Series III Lineup And Other News You Need To Know This Morning

Apple's SVP of Design Jony Ive disappeared from the leadership page on Monday, but reappeared soon after; Apple is focusing its attention on health monitoring devices and possibly cars; and LG unveils the L Series III devices.

Dizmo: A Multi-Platform Software Interface

Dizmo's software runs across multiple platforms and recognizes a range of input methods to make controlling software and hardware universal.

Viral Video Recap: Self-Propelled Goldfish and The Human Yarn Ball

On this week's Viral Video Recap: announcing snow days, putting them to good use and a clingy penguin.

Hula: a Discreet Social Network for STD Testing

Hula provides users with a fast, easy way to obtain and share STD test results with just the people they want.

Flyfit Fitness Tracker Sits on the Ankle for Accuracy

The Flyfit tracks fitness statistics like any other fitness band, but it's designed for use on the ankle, where cadence tracking is more accurate.

Scientists Make Breakthrough in Developing Green Energy, but Research Far from Over

Researchers successfully created nuclear fusion with a giant laser, but not enough to be considered an alternative energy source yet. The team will continue to work on developing useful levels of fusion energy.

Google's 10 Gigabit Internet And Other News You Need To Know This Morning

Google is working to bring Internet speeds of up to 10 gigabits per second, Edward Snowden may have snagged a co-worker's password to access NSA documents, and voice-calling app Viber will be acquired by Japanese retailer Rakuten.

Wireless Earbuds Play Your Tunes and Track Your Stats

The Dash are wireless earbuds that keep track of time, distance, speed and your music. Currently on Kickstarter, these German-engineered buds are already a success.

Streak Email Tracking Tells you Who's Receiving Your Messages

Streak's email tracking is useful for business, sales, customer support — or making sure your friends all read the messages you send out.