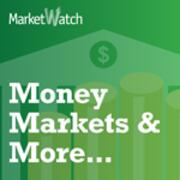 Contact executive-search pro before you need a job

Don't wait until you need a job to reach out to an executive-search professional, says Jason Levin of Ready, Set, Launch.

Greyhound at 100 is a high-tech city slicker

Greyhound rolls into its second century with city-oriented service and free Wi-Fi. CFO Andy Kaplinsky talks with Adrienne Mitchell.

How honest are people in your state?

Honest Tea ranks Hawaii and Alabama the most honest states. Honest Tea TeaEO Seth Goldman talks with Adrienne Mitchell.

Hey, boss. How much more do you make than me?

Executives are likely to land huge bonuses this year, dwarfing the salaries of those who work under them. Charlie Turner reports.

Mom or Dad moving in? Plan for financial impact

Is a parent moving in with you? Ben Barzideh of Piershale Financial tells Adrienne Mitchell planning is key.

Best of Marketwatch: Inventions!

Inventions that take chores off the list, make travel more convenient and your home warmer attracted our notice.

Break up or make up? Contractor relationship rules

Breakups stink. But preparation is key if you have to kick your contractor to the curb. Angie Hicks of Angie's List talks with Adrienne Mitchell.

Will the next storm hit you? Check your insurance

If a hurricane has ever hit your area, it's a good idea to review your home insurance. Mike Carmody of NFP talks with Adrienne Mitchell.

Top-paying jobs require big money, time investment

You have to spend money to make money in a top-paying job. CareerCast publisher Tony Lee talks with Steve Potisk.

Are your kids vamping? Why you need to know

Are your kids up all night texting? Tech columnist Jennifer Jolly tells Adrienne Mitchell what parents can do.

How to determine when to retire

Jared Snider of Exencial Wealth Advisors shares some strategies.

Dorm rooms don't have to be showrooms

Best of MarketWatch Radio: Overdoing the dorm rooms, how grandparents can help with college saving without saving a penny, and the class college freshmen really need.

The Disappearing In-store Shopper

Shopping trackers are counting fewer store visits this summer than last as we do our shopping and window-shopping online.

Boomers are taking more bike trips

Vacations on wheels -- two of them -- are on the rise, especially among baby boomers.

A failure to communicate with the grandkids

A study from the financial services firm, TIAA-CREF, finds grandparents who talk to their grandchildren about money give them a better start.

Don't fall into the confidence gap

Commonsense Leadership's John Keyser offers tips to build confidence.

Dorm room doesn't have to look like IKEA catalog

You don't have to overspend to equip your kid for college, as Take Charge America's Mike Sullivan tells Adrienne Mitchell.

Falling in love online... with a car

Best of MarketWatch Radio: Technology is creating more jobs than it's destroying; romancing car buyers online.

Road warrior bosses, keep your hands on the wheel

How to make sure your business stays the course when you're away. Dash Design's David Ashen talks with Adrienne Mitchell.

'Set it and forget it' retirement plans

Who benefits from target-date funds? Eric Endress of CBIZ Retirement weighs in.

'Gorilla Greg' checks in with safari trends

How to find the balance between staying safe and going exotic when you head out on safari.

Venture capital? Don't even think about it!

Entrepreneurs don't need venture capital, Sageworks chairman and co-founder Brian Hamilton tells Adrienne Mitchell.

Automakers' websites aim to sharpen Cupid's arrows

Love at first "site" is the goal of automakers' websites, as Arianne Walker of J.D. Powers tells Adrienne Mitchell.

It's possible to love chocolate too much

Best of MarketWatch Radio: Why avoiding war zones isn't easy for airlines, and how chocolate's popularity makes raising prices more difficult.

Take a peck, er, a peek at that egg carton label

Jessica Schmidt of The Happy Egg Co. tells Adrienne Mitchell what egg labels tell us about the chickens that laid them.

Send your kids to money school

Want your kids to be more responsible? Teach them to manage their money, says Moolah U founder Gayle Reaume.

It really is cheaper to keep an old customer

SCORE's Bridget Weston Pollack tells Adrienne Mitchell how to keep customers instead of seeking new ones, and why.

Teen-driver insurance bills falling but still high

Laura Adams of InsuranceQuotes.com tells Alisa Parenti there is some good news about teens and auto insurance.

Have you had "the talk" with your parents?

Lauren Brouhard of Fidelity Personal Investments tells Adrienne Mitchell families need to break the money-talk barrier.

You're a lumberjack? That's not okay

Best of MarketWatch Radio: Endangered jobs, solo cruises and making crowdfunding more rewarding.

Does your CEO have the right stuff? How to tell

Clinical psychologist Dr. Leslie Pratch tells Adrienne Mitchell about one quality successful business leaders share.

Retailers expect higher back-to-school spending

The National Retail Federation's Kathy Grannis tells Adrienne Mitchell back-to-school spending should rise this year.

AARP calls for Work and Save plans in more states

AARP V.P. Elaine Ryan tells Adrienne Mitchell AARP is pushing to let more employees save for retirement at work.

Technology is killing off these ten jobs

Tony Lee of CareerCast.com talks with Adrienne Mitchell about the ten most endangered jobs.

Take heart, journey out of debt won't take forever

Kandy Hildebrant and her husband got out from under a huge debt. She tells Adrienne Mitchell that others can, too.

If it cut airfares, would we stand for it?

The best of MarketWatch Radio Network: Standing room on airplanes, Facebook and divorce, and the new VHS vs. Betamax.

Money and chocolate have a lot in common

Money decisions should not be like a box of chocolate, as Wells Fargo Advisors Premier Advisor Judy McNiff tells Adrienne Mitchell.

CareerBuilder says hiring to pick up this year

CareerBuilder says hiring will pick up in the second half of 2014, as CareerBuilder's Jennifer Grasz tells Steve Potisk.

Storytelling could be key to business success

Every business tells a story, or should, as Palo Alto Software founder and chairman Tim Berry tells Adrienne Mitchell.

Would you stand on a plane to save money?

Joe Brancatelli of JoeSentMe.com tells Adrienne Mitchell standing room on planes would raise safety concerns and would not lower fares.

Use your strengths to find a job after retiring

The author of "Second Act Careers" can help guide you to a post-retirement career you may never have contemplated.

Are fireworks getting any safer?

MarketWatch asks the CEO of Phantom Fireworks what's being done to make fireworks safer.

So how's the fireworks business?

Is business booming for fireworks makers? We check in with Phil Grucci of Fireworks By Grucci.

Who gets the house? Plan for financial uncoupling

Paul Purcell of William Raveis New York City real estate tells Adrienne Mitchell couples need real-estate breakup plans.

The one word working women should use less often

When should you not say "sorry?" "Woman Up!" Author Aimee Cohen tells Alisa Parenti working women overuse the word.

More businesses use non-compete clauses

The clauses are becoming more common among lower-paying service sector jobs but author and University of San Diego Law Professor Orly Lobel questions their spread.

When your life's work saves your life

Dr. Jane Houldsworth of Cancer Genetics Inc. tells of getting a diagnosis she had researched for years.

How to not get hired

Jaw-dropping numbers of jobs lost due to social media posts, according to CareerBuilder.

The evolution of the DIY healthcare consumer

Ben Wolin of Everyday Health joins Alisa Parenti on MarketWatch Radio.

Parents buy more organic food for their kids

Laura Batcha of the Organic Trade Association talks about the group's recent survey.

Long-term health care cost is a tsunami

Doug DiVirgillio of US Trust on the firm's recent research.

HoJo's five-star properties... in China

A list of 'fancy' brands in China might surprise you.

Is 'smart beta' genius, or a dumb fad?

Robert Stammers of the CFA Institute weighs in on smart beta.

Database offers trends, reminders for docs

Practice Fusion rolls out 'Insight,' a cloud-based tool containing 81 million medical records.

This home project is definitely not DIY

Got bees? Angie Hicks of Angie's List tells Adrienne Mitchell you shouldn't try to get rid of them yourself.

You may be paying too much for health care

Take inventory and shop around. Kim Davis of NFP H.R. Services talks with Adrienne Mitchell about ways to save on health care.

Where are the satisfied, optimistic workers?

Shiny, happy workers aren't everywhere but there are a few spots where they shine, as Glassdoor's Scott Dobroski tells Adrienne Mitchell.

Weird time-wasters take productivity toll at work

Employees confess to doing some pretty weird stuff when they should be working. CareerBuilder's Jennifer Grasz talks with Steve Potisk.

How you can get around the United points changes

ThePointsGuy.com founder Brian Kelly tells Adrienne Mitchell there are ways to get bigger bang for your miles despite changes at United.

Grandparent-to-be? Not too soon for college saving

Ascensus College Savings CEO Jeff Howkins tells Adrienne Mitchell Baby Boomers are saving for their grandkids' college using 529 plans.

Nutrisystem CEO sets "bite-size goals" for company

Nutrisystem shares are way up over the past year. CEO Dawn Zier tells Adrienne Mitchell the diet company's turnaround plan is working.

Even the 1% need to hock something now and then

The super-rich get quick cash the same way average people do, but not from a pawnshop. Borro's Tom McDermott talks with Adrienne Mitchell.

Boomers are busting retirement myths

This is not your father's retirement. Cyndi Hutchins of Bank of America Merrill Lynch tells Adrienne Mitchell Baby Boomers are myth-busters.

If you could rewind, would you get a student loan?

We are conflicted about our student-loan debt -- and for good reason, as NFCC's Gail Cunningham tells Adrienne Mitchell.

Art and industry collide, benefiting both

Artists and factory workers have been partnering on Kohler's production floor for forty years.

Employers tackle obesity, boost bottom line

Retrofit CEO Jeff Hyman on new ways employers are creating healthier workplaces.

"Yummy" beets key to kids' food company's success

Broccoli and beets are part of the new "yummy" for kids, as Bitsy's Brainfoods co-founder Maggie Patton tells Steve Potisk.

You won't believe what you're eating

Pink slime is only the beginning when it comes to gross food byproducts and additives.

What's more stressful than getting married?

Edmunds.com tracks just how stressful buying a car really is.

Beer and diapers and other marketing matches

Akquracy CEO joins Alisa Parenti to talk about turning marking data into dollars.

Summer travel to sizzle

An upbeat travel forecast for the months ahead, and some tips to ease your family travel this summer.

Don't just 'trust your gut' on retirement plans

Research by Natixis shows investors have high hopes but few plans.

The Intern Queen: Your job is getting a job

Help for new grads stepping out into the 'real world.'

The Intern Queen: Your job is getting a job

Help for new grads stepping out into the 'real world.'

Earth Friendly Products lifts its own minimum wage

Paying homage to its founder, the maker of Ecos lifts workers' wages.

Will your bank branch disappear?

The bank of the future could be on your smartphone.

How to succeed in business? Mind your manners!

Emily Post's great-grandson Peter Post discusses business etiquette for the digital age with Adrienne Mitchell.

E-tailers face more than language barriers abroad

You need more than a translator to win e-commerce customers abroad, as Borderfree CEO Michael DeSimone tells Adrienne Mitchell.

Wedding plans? Have "the talk" now -- about money

Flowers, cake, dresses ... retirement savings? For a happy marriage, include financial plans in your wedding plans. USAA's Scott Halliwell talks with Adrienne Mitchell.

Four little numbers could save you lots of trouble

Have you password-protected your phone? Tech writer Gregg Stebben tells Adrienne Mitchell you'd be crazy not to.

Where to look for your first job out of college

Which cities offer new grads the best career opportunities? WalletHub.com's CEO talks about its rankings with Adrienne Mitchell.

Got spitters? Funny name, but a valuable commodity

Makers of hard cider are dealing with a shortage. Virginia Tech horticulturist Greg Peck tells Joan Doniger it's a case of comparing apples to apples.

Gender gap persists but parenting skills valued

CareerBuilder's Jennifer Grasz tells Adrienne Mitchell the gender gap persists but employers value the skills it takes to be a parent.

Risk tolerance splits couples, affects investments

Men and women approach investing differently and that can come back to bite couples in retirement. Jeff Scott of UBS Wealth Management Americas talks with Adrienne Mitchell.

If you could buy a home, why aren't you?

Home ownership is at the lowest level since 1995. MarketWatch reporter Dan Goldstein tells John Wordock what's behind the trend.

Choice Hotels' $40 million rebranding effort

Comfort Inns undergo a major refresh, as CEO Steve Joyce explains.

Act now to make your grandkids rich

What you do now could help make your grandchildren rich. Attorney and estate-planning expert Steven Peck talks with Adrienne Mitchell.

Brush off your hardhat. Construction jobs pick up

The outlook for construction jobs is brighter, as CareerBuilder's Jennifer Grasz tells Steve Potisk.

Apprenticeships not a relic of the past

Apprenticeships can launch students into a career that pays as they learn. Everett Jordan of the Apprentice School at Newport News Shipbuilding talks with Adrienne Mitchell.

Think you're safe from overdraft fees? Think again

MarketWatch reporter Quentin Fottrell tells Alisa Parenti about a way even careful consumers can get hit with bank fees.

Best job training occurs in kindergarten?

Employers desperately need workers with 'soft' skills, according to Rex Nutting.

'14 college grads see more job opportunities

Succeeding in the 'real world' is becoming easier, CareerBuilder finds.

Are financial and physical health linked?

A vast majority of American workers think so, finds a study by Principal Financial Group.

Want more women leaders? 'Leaning in' won't cut it

Business Talent Group's CEO has different ideas about creating gender equality at work.

Electric car may not cost as much as you think

Look beyond sticker shock and you may find an electric car is a thrifty choice, as BankRate.com autos analyst Tara Baukus Mello tells Adrienne Mitchell.

Want to save on air travel? Fly hungry

"Fly hungry." It's one of FareCompare CEO Rick Seaney's tips for saving on spring and summer travel, as told to Joan Doniger.

Broken phone? Let us count the ways

There are lots of ways to kill a smartphone. Jessica Hoffman of Square Trade tells Adrienne Mitchell about them and tells which of the new phones are the toughest.

Saving is rewarding in prize-linked saving program

A non-profit group has a program that offers prizes to savers with help from corporate partners. Tim Flacke of the Doorways to Dreams fund talks with Adrienne Mitchell.

Lessons from a housewife turned baked-goods tycoon

Susan Axelrod of Love & Quiches Gourmet tells Adrienne Mitchell how entrepreneurs can learn from mistakes and find their market niche.

On Tax Day, think about cutting your next tax bill

On this Tax Day,it's not too early to think about ways to lower your 2014 bill. David Richmond of Richmond Brothers talks with Adrienne Mitchell.

Prom-spending bubble bursts but average near $1K

Visa's Nat Sillin tells Joan Doniger we're spending less on prom this year but the average bill is still close to four figures.

Flex work picture not so pretty on closer look

Few companies offer flexible work options to most employees. Sociologist Stephen Sweet of Boston College talks with Steve Potisk.

Don't skip the walkthrough when you buy a home

Don't close on a home without taking one final step -- or a few, says Angie Hicks of Angie's list. She talks with Adrienne Mitchell.

Tiny houseguests headed for your home this spring

With warmer weather come pests. Bob Vila talks with Adrienne Mitchell about pest-proofing your home.

From reject to icon: Rubik's Cube turns 40

The Rubik's Cube isn't just an iconic puzzle. It's an amazing story of an inventor's perseverance. Liberty Science Center CEO Paul Hoffman talks with Alisa Parenti.

Connecting 'Made in the USA' buyers and sellers

Frank Russo, CEO of Fabricating.com, on efforts to reshore American jobs.

Smile Train tracks 1 million surgeries

Non-profit crosses a milestone in providing free cleft repair surgeries around the world.

Privia aims to boost healthcare, cut costs

With a focus on preventive care, group tries to cut costs and improve patient outcomes.

Saving for retirement, health care is easier

Health savings accounts and participation in 401k plans are on the rise, study finds.

A marketing expert's advice to GM CEO Mary Barra

As GM's CEO goes to Capitol Hill, one marketer says she should ignore what her lawyers may be telling her. Chris Malone of Fidelum Partners talks with Joan Doniger.

Plastic crime-fighter foils street criminals

We're using less cash, and that's had an unexpected benefit -- street crime is down. Georgia State University economist Erdal Tekin talks with Adrienne Mitchell.

Many heads better than one at co-op workplaces

Who's the boss? Everyone is at cooperative workplaces. Melissa Hoover of the U.S. Federation of Worker Cooperatives talks with Joan Doniger.

Inside or outside? What's the best choice for CEO?

Recent CEO changes at major companies highlight the insider vs. outsider debate, but Tracy Benson of On the Same Page tells Adrienne Mitchell there is much more to it.

Coming into money? Here's what to do now

What to do after getting a windfall to make your money last. Bob Gavlak of Strategic Wealth Partners talks with Adrienne Mitchell.

Been inside a bank lately? Many haven't in months

Going to the bank is falling off of our to-do lists. Greg McBride of BankRate.com talks with Joan Doniger.

Identity thieves are targeting your tax return

Rip Mason, the CEO of Legal Shield, describes how they do it and what YOU can do to protect yourself.

Progress in closing wage gap has stalled

The Institute for Women's Policy Research finds both men's and women's wages in neutral with the gap between them holding.

National Grid has weather in crosshairs

With increasingly severe weather, the power provider takes steps to safeguard the system.

Throw out the old retirement caluculators

It's time for new math, to match our changing retirements.

Healthcare REITs on the rise

The Affordable Care Act has doctors reevaluating their real estate needs.