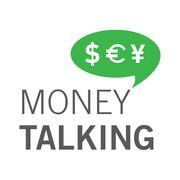 Why Congress' Budget Deal is Good for Busines

There were signs of bipartisanship in Washington this week as budget negotiators announced a two-year budget deal that will hopefully avert another shutdown. This week on Money Talking, what the deal means for businesses and the economy. Plus, Google and other tech companies are calling on the NSA to limit online surveillance of their users.

Why The Future of Public Pensions Could Be Bleak

Across the country, cities and states are trying to figure out how to address the growing public pension crisis. Collectively, they're underfunded by an estimated $1 trillion. This week on Money Talking, what Detroit, Illinois and Rhode Island all have in common. Plus, banking regulators meet next week to approve the "Volcker Rule," the proposal that would make it illegal for banks to make trades with their own money. It's been three years in the making and has all sorts of exemptions, will it make the financial system safer? Plus a look at Time Magazine's exclusive interview with Carl Icahn, the shareholder activist who's doing all he can to force a stock bigger buyback at Apple.

What to Make of Faltering Tech Icons like HP and Blackberry

A lot of iconic companies in the tech sector like HP, Cisco and Blackberry have been struggling recently. This week on Money Talking, regular contributors Joe Nocera of the New York Times and Rana Foroohar of Time magazine consider if the challenges are the result of problems at the company or external forces; are these tech companies canaries in the coal mine for an impending stock market correction. Then a look ahead to a Supreme Court and a case involving Halliburton and how sanctions being lifted in Iran could affect that country's economy.