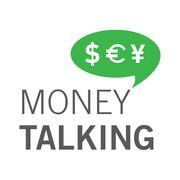 Firing the Founder of American Apparel

What gives with CEO-founders recently? Some have been behaving badly, facing allegations of sexual harassment or making inappropriate comments. It's even led to a few getting fired. But when they lose their jobs – if we needed another reminder that CEOs aren't like the rest of us – they fight to get their jobs back. Case in point: Dov Charney, founder of American Apparel. This week on Money Talking, Nikki Waller with the Wall Street Journal joins regular contributor Joe Nocera with the New York Times to review what happens when CEOs behave badly. Should there be term limits for CEOs who also found the company?

Coming Attractions: Future Innovations to Spur Economic Growth

On this Fourth of July, Money Talking takes a moment to look at the innovative ideas, services and products that might fuel U.S. economic growth in the years ahead. Regular contributors Rana Foroohar of Time magazine and Joe Nocera of the New York Times join host Charlie Herman to reveal their choices for the innovations they believe will bring about some of the biggest changes. And then a discussion about the word "disruption." Does it need to be disrupted?

Congressional Fights Against "Crony Capitalism"

For a government agency that's pretty much flown under the radar for most of its 80-year history, the Export-Import Bank is getting a lot of attention recently. While its mission is to provide loans, insurance and other types of financial assistance to companies that ship U.S. goods overseas, it's now at the center of a fight in Congress over the role of government in business. This week on Money Talking, regular contributors Joe Nocera of the New York Times and Rana Foroohar of Time magazine look at why the Export-Import Bank is under such scrutiny and what it means for business in general.

Turmoil in Iraq and Prices at the Pump

Doubts are growing about Iraq's long-term stability as militant insurgents seize control of cities north of Baghdad and attack the country's largest refinery. As Iraq is OPEC's second-biggest oil producer after Saudi Arabia, the violence is raising the specter of soaring oil prices. Iraq pumps around three million barrels a day and had been expected to provide the majority of growth for the cartel in the years ahead. This week on WNYC's Money Talking, Rana Foroohar of Time magazine and Bob Lenzner of Forbes discuss whether the fighting in Iraq is pushing up gas prices here in the U.S.

Can the Economy Get Out of Its Perpetual Rut?

This week Money Talking revisits topics discussed in recent months: whether the economy can get out its perpetual rut and Bitcoin. After a severe winter that sent the economy into negative territory at the start of the year, have things turned around this summer? Regular contributors Joe Nocera of the New York Times and Rana Foroohar of Time magazine review their predictions about economic growth for the year ahead, and if the recent stock market record highs are trickling down to the everyone. Plus, what ever happened to Bitcoin?