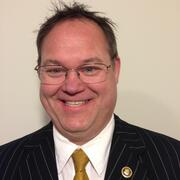 The church built upon The Rock!

The question Jesus asked the disciples who do people say the Son of Man is? Then he asked the disciples who they said He was? Peter was the only one to answer outside of the common opinion of the day

Inspiration Mt Little Shepherd Trail

Ministry Summit 2014 was an attempt to visit some of the unique creations of God. Designed as an opportunity to get away and experience God in the beauty of His nature. Little Shepherds Trail is know as inspiration mountain and the sights are real but unreal. Praying at different spots asking God to direct our lives is all a part of personal growth and conversation with God. Rev Will Zik & I take time to talk about what we are seeing.

Listen to this story! Life Change!

A king; A wife; A daughter; A dance; A promise; A request; A death; That's one story. After listening to this message you will hear another story that can change everything. All from Matthew 14:

Elephant Ears & Mustard Seed Matthew 13:

So often Christians become concerned about everything except what they should be concerned about. In the church we have folks waiting to be 'ground judges' for seed throwing. We have church members waiting to be 'weed pluckers' for our wheat fields. Christians can easily become side tracked and distracted from their duties if we do not stay focused on our responsibilities.

Wheat & Weeds - What's the deal?

The introduction to this message sets the stage for the answer. Questioning people, what they do or say and even if they are a Christian is something we have either asked ourselves or heard others asked about others. Weeds and 'Weeder' committees are a part of this message. Get the answer to your thoughts and questions about weeds.

Answers to your Questions

From Matthew 13: Jesus tells the Parable of the Sower. 4 soils;4 situations ; 4 responses;

Wedding of Mike & Margaret Ernst

Robert Michael Ernst & Margaret Ann Rau were united in the Celebration of Marriage in Dayton, Ohio at the St. Henry Catholic Church.

Lord's Supper & Communion Service

Listen to the Communion Service of the First Presbyterian Church of Harlan. Themis service includes choral responses & congregational responses. The Communion Service ends with a charge & benedictions.

Rev Tony Barnette "In the face of evil"

We each have decisions to make. Rev Tony Barnette shares how to "Do good in the face if evil". Rev Barnette is from Bluff City, TN

My personal story - "He Touched Me"

Speaking from the First United Methodist Church at the Community-Wide 5th Sunday I share my personal story of faith, the musical influences in my life and what happens when we share our faith in conversation.

His eye is on the sparrow

Dr James Greene plays the piano solo "His eye is on the sparrow" and the message challenges us to consider #Friendship #Following & #Faith.

Friday questions - Devin Tyler Masoner

Co-Host Devin Tyler Masoner asks questions of Tim regarding difficult situations & experiences. Devin asks the questions. & Tim provides answers from his life experiences.

Thur conversation - Devin Tyler Masoner

A simple talk among two friends loving life & loving friends.

A Father's Love; Purpose; Plan;

The Heavenly Father so loved you and I he sent His only son just for us. Jesus said the plan for this love was very simple. To go and tell!

Pentecost - The Power; Source & Effect

The power of the Christian life is because of the presence and work of the Holy Spirit in our individual lives. For some who have never been able to identify acts of the Holy Spirit sone Christians might be just as surprised to know the Holy Spirit is ready to work in your life today.

Friday talk w/Devin & Jacob

Good friends laughing & having fun through conversation. Devin Tyler Masoner from Alabama. Jacob Mckissack from Tennessee join 10 with Tim from the Jazz Club Balcony in Nashville.

Thursday conversation with Devin & Jacob

From the Jazz Club Balcony in Nashville, Tn we three friends (Devin Tyler Masoner & Jacob Mckissack) gather around the guitar and microphone. The results are fun, laughter, music and conversation!

3 individuals; 3 responses; 1 love;

There is something about being impacted by love shown to you by someone..especially when that love is from Jesus Christ. Listen to three different individuals and how they responded to Jesus.

Ordination Service of Russell F Zik

This service was held at the Central Baptist Church in Corbin, Ky. The hone church of Russell and the Zik family.

Hope - John 14:1-14

Hope is the solution for the Christian and follower of Jesus Christ.

Savior Like a Shepherd, Lead us.

What are the most important understandings for a Christian and follower of Jesus to understand This message is personal but shared with the congregation in hopes that they too will discover what I have about the guy I call Savior.

EVIDENCE I believe...

What do you believe about the EVIDENCE? Is Jesus Christ alive? Did He arise from the grave?

Eagle Scout Mason Miller

Mason Miller earned his Eagle Scout Honors by working 2 years to honor the first troop south of the Ohio River. It all began with Troop #1 in Harlan County, Ky at the First Presbyterian Church if Harlan

Funeral - Eula Brock Harlan, Ky

This is the Celebration of Life & Witness to the Resurrection Service for Eula Brock. She was a member of the First Presbyterian Church of Harlan. Her 95 years on this earth touched the lives of countless numbers.

The Amazing Story of Jesus

Matthew 27:11-54 tells a part of the Amazing Story of a Jesus and His love for us. In sharing the story I am excited to point out and even, 'tuck' away some great thoughts about the one crucified on a cross.

I believe - Music was my introduction

OBCoffee Talk 6:30am Bible Conversation

Rev Kyle Burnett Community-Wide Service

Super Hero STUFF! 4H Teen Summit

Life Celebration: Alton Leroy Taylor

A conversation that caused a Life Change

Go to the STARS! #TeenSummit

#LifeChange #SeriousConversation John 3

Change never occurs without a serious conversation. Jesus & Nicodemus had a conversation that created #LifeChange For Nicodemus the change continued everyday. Our last record of his actions included him working to secure a resting place for the body of Jesus.

'Super Hero' Ky 4H Teen Summit Wk #1

The University of Kentucky Cooperative Extension sponsored a #TeenSummit at the Lake Cumberland 4H Center in Jabez, Ky. I was invited to be the keynote speaker for this series of conferences held each Thur-Saturday in March. With all the potential that young people possess, I spoke on the topic of #SuperHero and challenged them to explore their passion, purpose, make a decision, add action to their words and then go and be a Super Hero.

""No Short Cuts" Matt 4:1-11

Issues & Drama! Two Answers

Late Night Advice

My name is Rev. Will Zik, Lead Pastor of Encounter Community Church and I hijacked Tim's phone. He was invited to Owensboro for several weekend events. He will be live on @obcoffeetalk and @encounteroboro throughout the weekend. It's a great time of catching up since our time at St. George Island.

Matt 5:38-48 Jesus had a different way

"Settled Long Ago" Matt 5:21-37

Salt & Light Boy Scout Tr 149 Harlan, Ky

"Rebel Skin" Conner High School BsktB

"Old Yeller"& Basketball

Finishing Strong! IHM Catholic School

At the beginning of the season I had the unique opportunity to speak to the student athletes at Immaculate Heart of Mary Catholic School 8th grade team. It is not everyday I speak to 8th grade teams but I have know Coach Dan Flaig since his days of playing high school basketball. When your friendship goes back that far you step up to help a friend and his team when he calls. These girls accomplished a lot during the 2013-2014 basketball season. I am just excited and thankful to be a part of their season and experience.

"Behold the Lamb" John 1:29-42

The Baptism of Jesus Matt 3:13-17

Nationwide-Traci Willis Layne #2

Nationwide 2014 - Traci Willis Layne

"Who is this? Who was that?" John 1:1-9

Resources & Opportunity - Harlan Co, KY

History-First Baptist Spartanburg & KY

"Shepherds, Sign & a Savior" Luke 2:1-16

Funeral Caroline Mary Vermillion

Matthew 1:23 'Emmanuel' God With Us

Univ of Ky-4H District Leadership Event

Isaiah 11:1 "The new King will come"

In this message celebrating the 2nd Sunday of Advent, the story of the stump of Jesse is shared. Listen about the application of hope and how it impacts our lives as Jesus is the Rose of Sharon. The message is one that allows us to explore our hope through faith and how our belief in love makes the difference in the Meaning of Christmas

Bell Co High School Boys Bskt "Advice"

Bell County High School Boy's Basketball Head Coach Lewis Morris invited Tim to come and speak to the team as the 2013/2014 Season begins. For this talk Tim shared with the team "Advice for a Season". He provided practical points from a sports officiating point of view that if followed would make a world of difference in any sport teams season. Easily these point can be applied to life as well. At the end of the talk Tim shared with the team the way to be their coaches 'all time favorite' team and he shared his favorite poem, "The Man in the Glass"

StrikeOuts & HomeRuns ACH of Ky

The Appalachian Children's Home of Kentucky is located in Barbourville, Ky. Tim was invited to come and speak at a Staff Team Leadership Meeting by Director Steve Yeary. If you like Baseball you will find this talk different but inspiring. If you don't like Baseball you will discover the application of what Tim shares to life challenging and motivation. StrikeOuts & HomeRuns is his message topic. Happy Motivations!

Drew Barker UK Football QB #7

If you are a University of Kentucky Football fan, then I do not need to say anymore then this name. DREW BARKER He was the quarterback at Conner High School in Hebron, Kentucky throughout his high school career, and while he dreamed of playing basketball for the University of Kentucky, he will live another dream instead. He was the highly sought after recruit and Coach Mark Stoops was able to sign for the Big Blue Nation #BBN 2014 Football Season. Drew graduates from high school December 2013 and January 2014 he walks onto the Campus of the University of Kentucky as a Wildcat and a quarterback! In this interview Drew shares about the experience of being recruited and how he choose UK over al...

Conner High School First Priority 4 Laws

Everyone month First Priority Clubs have a meeting and Conner High School's Club Day was a "Hook" Week. Tim shared with the students the 4 Spiritual Laws. If you have never heard of them, this will be a great 10 minutes and the way Tim presented them to the students gathered was very clear and straight to the point. His stories and illustrations pack this quick message but this presentation is a life changer.

IHM Catholic School Girls Bskt Talk

Coach Dan Flaig scheduled me to speak to his 8th grade girls basketball team at Immaculate Heart of Mary Catholic School in Burlington, Kentucky. Gladly accepting the invitation it was my challenge to speak on the theme of "Do Your Job". Coach Dan Flaig also wanted me to speak about sports officiating and specifically the block/charge & illegal use of hands to his team. I also shared some of my favorite sports scriptures and a poem that Coach Dan has heard many times over the past 22 years of our friendship.

First Priority 'Inspire Week' Conner HS

Paul Anglin, Executive Director of First Priority of Northern Kentucky invited Tim to come and share during 'Inspire' Week at Conner High School. The 7am event had students gathering for donuts and the talk. Tim began talking about relationships, good ones & bad ones. Then he shared how we should be inspired by the relationship Jesus offers us and that we can run boldly to His friendship.

Conner Basketball "Man in the Mirror"

Tim spoke to the Student Athletes at Conner High School with the Boy's Basketball Program. He shared some unique historical connections from Black Star, KY to Northern Kentucky through Coach Bill Warfield. He challenged the student athletes and shared a story about a 5'11" 200lb athlete from Birmingham, Alabama. Tim concluded his talk with the famous Man in the Glass poem, which also has a historical connection with the basketball program at Conner High School in Burlington, KY.

Oldham Co, Ky 4H Awards Banquet

Tim served as the guest speaker at the Oldham County 4H Awards Banquet in La Grange, Ky. In this speech you will learn something that not even some of the folks in Oldham County, KY knew, and just maybe you will learn something about Robert Frost you did not know. Tim loves poetry and he shares the poem "Devotion" written in 1928 and explains how we can apply that to our lives today.

Tim H Mills message w/Poem by Lou Pope

Speaking from Psalm 100 Tim share with the First Presbyterian Church in Harlan, Ky how and why we should give thanks and praise to God. Tim's message thoughts are all about "What happens when others see us thanking Hin". The message concludes with the story of God's praise and "Thanks-Giving"when we are in a right relationship with Him. To conclude the talk Tim shares a poem written by a former church member Lou Pope, and what "Thanksgiving" means to her.

Phillipians 4:6 "Thanks-Giving

Count Your Blessing Message

I am a Union College Bulldog Speech

Pineville Football Motivational Speech

God's Abundant Pardon- Isaiah 55:1-9

This message was delivered to the congregation of theFirst Presbyterian Church in Harlan, Ky. Speaking from Isaiah 55:1-9. Tim encourages you to see the answer that can only be found in Him. Our rants can be good when they turn us to the answer.

Wedding Tim & Emily Moore Piqua, OH

The joy of discovering love is celebrated officially in the hearts of individuals committed to each other. As a sign of their love Tim Moore & Emily Hile invited family, friends and guest to the St James Episcopal Church in Piqua, Ohio. Listening to this broadcast hear their vows to each other and celebrate their love for each other too.

Serenity Prayer Psalm 139:

This is Part III of the Series on the Serenity Prayer. Listen to thus message as Tim will share thoughts of the previous messages as he concludes with an understand if the difficulties of the Serenity Prayer and how it will easily work if we understand Psalm 139: When you listen to this message you will laugh and think. Reflect and consider. Most importantly you will be challenged and inspired.

Talk-Union College Athletic Trainers

Speaking in Lebanon, Tn Tim spent time with the Union College Athletic Training Team. He shared some personal history and experience in sports and related their skills and talents to the work of Robert Frost "Time with a Friend". If you work in athletics on the medical side if things you will be inspired from the words Tim shares.

Funeral Llewellyn Padgett -Amazing Grace

Honoring the life of my Great-Aunt Llewellyn "Lou" Padgett (Bingham) She was born in Lincoln County, Ky. Lived in Harlan County and the mother of Terri Warren of Corbin, Ky and Ronnie Bingham Sr & Ricky Bingham both of Harlan. Tim shares her family history and stories about the family history along with the most important family trait to demonstrate "love". Tim concludes the service with the hymn Amazing Grace.

Wedding - Nick & Allie Ruggieri

Join with Nick & Allie as they Celebrate their love in Fayetteville, NC. Sweet hearts that share their love for each other through their vows and exchanging of rings. "Love is the greatest gift of all". Be a part of their special day by listening to their ceremony.

Pt II Serenity Prayer" 2 Chronicles 32

Need encouraged? Need a good word? This motivational message is for you. Lets face reality and rebuilt together. Share thus message with a friend. We all need to claim serenity.

University of Kentucky 4-H Keynote

As the Keynote Speaker for the 2013 UK Communications Day event, Tim shared about growing up in 4-H, and he favorite "Four Things" to the students, parents, friends and volunteers in attendance. After listening you will see hear his passion for helping others and what makes him such an asset to any event.