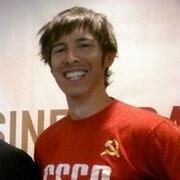 How Songwriters Can Make Connections

On Facebook, songwriter Deborah Englund asked David "How do I promote myself to get the contacts I need as a songwriter/composer?" In this episode, David gives advice on creating a good, quality song, how to get a demo cut and generate buzz for your song at the same time, and how a good song and a proven demo can help songwriters make contacts with industry influencers.

Benji Rogers from PledgeMusic Interview

On this episode, David and Wendy interview founder of PledgeMusic.com, Benji Rogers. Benji gives advice to musicians on how to have a successful crowdfunding campaign so you can get your next record made with the help of your fans.

How to Start Your Own Record Company

In this episode, David answers a listener question about how to start a record label. Not only does he share advice from his own experience as a record label owner, but he gives ideas on how to start your company on a budget and make it a win-win experience for you and the artists you work with.

BMI Shakedown? Venue Owners vs. BMI

In this episode, listener Gary Martin asks about how to deal with venue owners who are fearful of BMI and won't hire bands to play original music. David gives his advice and ideas on how any musician can turn this into, not just a positive, but a potentially new income stream.

Networking Tips & Ideas for Musicians

Whether it's at a gig, an industry event, or even at the gym, in this episode, David gives tips and suggestions on how to make connections with people you meet and how to make yourself memorable to those who could help you and your music career.

How to Start a Music Publishing Company

We got an e-mail from Manny asking how to start (and run) an music publishing company. David gives his advice on why every musician should consider starting one and how to go about doing so.

How Musicians Can Get Noticed Online

In this episode, David interviews digital strategist, Charles Alexander, from OutsideTheBoxMusic.com. They share tips and suggestions on how musicians can rise above the online noise to find new fans and new opportunities.

How to Deal With Criticism

Inspired by a recent 1-star review left for his book, "Six-Figure Musician", David gives tips on how to deal with any criticism you may receive when it comes to your music or a performance.

How to Find (and Keep) Your Ideal Fan

In this episode, David responds to a listener e-mail and gives advice on how to define who your ideal fan is and the best ways to keep in touch with fans so they'll continue to support you and your music.

How to Promote Yourself In 3 Easy Steps

In this episode, David explains how to promote yourself using three easy steps. He also shows how to put those three steps into action the next time you are booking your next gig.

Balancing Your Music & Your Business

Singer/songwriter Shannon Kennedy asks David how to find a balance between working on music and doing the business tasks that need to be done to grow your career. David gives his suggestions on how to, first, get clear about your music business goals and how to best use your time to make those goals happen.

Interview With Songwriter Denny Sarokin

Interview with Songwriter Denny Sarokin: In this episode, Wendy interviews Denny Sarokin, a Nashville-based songwriter who, in 1981 wrote a song called "Sanibel" that made it's way to legendary musician Graham Nash. Eighteen years after Graham Nash heard the song and told Denny he loved it, the song ended up on CSNY's record "Looking Forward". Denny talks about all the twists and turns he experienced with the song, and the band, over those 18 years.

House Concert Tips and Advice Part II

House Concert Tips and Advice for Musicians: In this episode, David gives his suggestions on how to make the most house concert opportunities—how to find house concerts hosts, how to fit house concerts into your tour schedule, and, from a marketing perspective, how to make the most of your next house concert gig.

House Concert Tips and Advice

In this episode, David talks about his recent experience at a house concert and how musicians can make the most of the house concert experience. Wendy interviews Fran Snyder from ConcertsInYourHome.com to get even more tips and suggestions on how an artist can throw their own house concert, find a host who will put one on, and/or the best ways to working things out with a house concert host to ensure both you, the audience, and the host all have a good time.

How to Win Over Fans At Your Next Gig

David Hooper and Wendy Wallace talk about the best way to win over new fans (and make friends) at any of your live shows. David gives several tips on how do that. David also talks about his new book "Six-Figure Musician" and the marketing lessons he's learned while promoting the book that also apply to marketing your music.