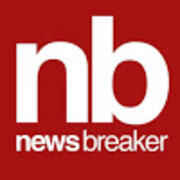 Gay Police Chief Fired By New Mayor Who Has Said He'd Rather Have Alcoholic Near Children than Gay Couple

A South Carolina mayor has come under fire for firing the 20 year police chief who happens to be a lesbian. Many believe the dismissal is due to her sexual orientation and the city council successfully voted to weaken the mayor's power.

High School Vice-Principal of Students on Sunken Ferry Found Hanged as Arrest Warrant Issued for Ship's Captain

The vice-principal of the school carrying more than 300 students was found hanged, it is believed to be a suicide. More than 200 people still missing as rescue workers work to locate them. An arrest warrant was issued for the captain as the death toll rises to 28.

Ukraine Allegedly Ordering Jews to Register or Face Deportation in Pro-Russian Areas

According to internet sites, Ukraine has issued fliers telling the Jewish population in pro-Russian areas they need to register or face deportation. Many criticizing the country for its Holocaust-like antics, although others are saying it's just a internet hoax.

Judge Goes Off On Convicted Killer Who Laughs at Sentencing, Telling Her He Hopes She Dies in Prison

A judge goes off on a rant after convicted killer Camia Gamet began laughing during her sentence hearing. McBain telling the woman she'd quote, "get the chair" if Michigan had the death penalty.

Woman Claims Twitter Attacks for Outspoken Views Caused Post Traumatic Stress Disorder

A feminist and atheist woman is claiming to have been diagnosed with Post Traumatic Stress Disorder after being attacked by trolls on Twitter. She says that her PTSD is the same as those suffered by active soldiers on duty.

Woman's Ear Re-Attached Using Leeches After Pitbull Attack

A 19-year old woman has had her ear re-attached using leeches after having it torn off during an attack by a pit bull. Only 50 successful such procedures have been done in the past. The scar is barely visible now and the attack did not affect the woman's hearing.

Man Named "Cocaine" Charged with Possession of Xanax

A Florida man named Edward Cocaine has been charged with possession of another drug, Xanax. Mr. Cocaine explained to the judge that his grandparents chose the surname when they came to America.

FAKE KIDNAPPING: Two Men Stage Abduction of 4 Year Old on Camera, Enraging Parents

A kidnapping staged as a prank goes horribly wrong in a Washington park. Two men wearing masks kidnapped a boy relative who was sitting on a park bench. When they returned to the park to explain the prank, their parents attacked them and refused to accept their apology.

1927-2014: Nobel Peace Prize Winning Author Gabriel Garcia Marquez Dies at 87 Years Old

The Colombian author Gabriel Garcia Marquez has passed away. He was 87 years old. The novelist was renowned worldwide for his works such as One Hundred Years of Solitude and Love In The Time of Cholera. He received the Nobel Prize in Literature in 1982.

CRACK BABY: Mother Chews Off Baby's Umbilical Cord After Giving Birth High in Hotel Room

A crack addict has given birth while under the influence of the drug. After the baby was born, she chewed off the umbilical cord when she realized he wasn't breathing. She didn't call 911 immediately and the baby is in critical condition at the hospital.

SIGNS OF LIFE: Officials Believe Some May Still be Alive Trapped in Sunken Ship

Officials say there is a chance some of the over 200 people missing from the ferry that sunk off the coast of South Korea may still be alive. They believe some could be trapped in air bubbles on the ship. Final text messages sent by students to their parents also emerge from the investigation.

DEADLY PARTY: Five Students Stabbed at a Calgary, Canada End of Term Gathering

A 22-year old psychology and law student has been charged with the murder of five students by stabbing them to death at an end of term house party. Matthew De Grood, the son of a Calgary police officer, picked off his victims one by one. No motive has been identified at this time, and De Grood did not appear to be under the influence of drugs and alcohol at the time of the murders.

FOOD BITES BACK: Centipede Chews Its Way Out of Snake's Stomach, Killing it

While tagging snakes in Macedonia, a scientist came across a viper that had been killed by its prey. The centipede ate through the snake's stomach, escaping from inside it's body.

HEAVENLY AFTERLIFE: Former New York Mayor Michael Bloomberg Says His Philanthropy Earned Him a Ticket to Heaven

Former New York City mayor Michael Bloomberg believes his good deeds and donations to anti-gun organizations have earned him a spot in heaven. He says he definitely will not have to stop for the interview, he's got a first class ticket through the pearly gates.

HUMAN PRIZE: Missing 3 Year Old Boy Found Inside Bowling Alley Claw Machine

A boy goes missing while his mother was in the bathroom. After filing the missing child report, he was quickly found across the street in a bowling alley, inside a toy claw machine.

DEADLY CHASE: Woman Arrested For Taking Police on Wild Ride with Abducted Daughter

A woman took police on a wild chase after abducting her five year old daughter and driving with her on her lap. Police finally caught the woman, but not after she drove 7 miles, crossed state lines, and reached speeds of 75 miles per hour.

SELF CASTRATION: Rapper Andre Johnson Cuts off Penis, Jumps from Hollywood Apartment in Reported Suicide Attempt

Wu-Tang Clan rapper Andre Johnson has reportedly been admitted to the hospital after apparently cutting off his own penis and jumping from the second floor of his North Hollywood home. He was reportedly running around the streets at 1:00am before police arrived.

WHILE YOU WERE SLEEPING: Family Catches Thief Staring into Baby's Crib During Home Invasion

A robber broke into a Houston Texas home and was caught on tape peering into the baby's crib as he slept. The family only found out the next day when they watched the surveillance footage and realize things had been stolen from their home.

POOR TASTE PRANKS: Top Five Badly-Timed Hoaxes; One with Deadly Outcome

A man was arrested for a prank at the finish line of the Boston marathon on the anniversary of the bombings. The "performance artist" left bags with rice cookers as a joke. We compiled a list of five poor taste pranks over the years.

HUNDREDS MISSING: Ferry Tips Off Coast of South Korea Leaving 5 Dead, Dozens Injured

Hundreds still missing after a ferry boat carrying 462 people tipped over just off the coast of South Korea. The ferry sent a distress call around 9am after the ship starting turning to one side. 5 have been confirmed dead while dozens of others injured.

NO MORE BANGIN': Miley Cyrus Cancels Tour for Second Time Due to Apparent Allergic Reaction

Miley Cyrus has cancelled her tour for the second time in less than a week due to an allergic reaction. She tweeted a photo from her hospital bed saying doctors were taking good care of her.

JOAN OF SHARK: 16 Foot Great White Found Lurking Off Coast of Australia Could Be Biggest Ever Found

A gigantic great white shark lurking off the coast of Australia has been tagged by officials. They believe this could be the biggest of all time, but have yet to catch the shark, although it has been detected dozens of times in the last few months.

HOMEGROWN EAR: Little Girls Gets New Ear Using Cartilage from Own Ribcage After Raccoon Attack

Charlotte Ponce was attacked by a pet raccoon when she was just 3 months old. The raccoon ripped off her face and since then she has been in and out of hospitals for reconstructive surgery. Her new ear is expected to be her last operation.

LOST AND FOUND: Unique "My Lobster" Wedding Ring Discovered in Santa Barbara, Returned to Owner

A lost ring is returned to its owners based off a unique inscription inside. The ring had the words "My life, my love, my lobster" based on the famous "Friends" episode. A woman found the ring almost exactly where it was lost two years earlier.

EPIC FAIL: Top Five Recent Twitter Disasters

Amanda Bynes, faux teen terrorists, and a rather explicit U.S. airways reply- Newsbreaker counts down the worst Twitter blunders in recent memory.

HITMAN?: Teacher Ordered Group of Students to Attack Fellow Classmate

A teacher loses her job for ordering students to attack a fellow schoolmate after the boy talked back to her in class. The hallway brawl? All caught on tape.

FAKE TERRORISTS?: American Airlines Receives Dozens of Copycat Tweets in Response to Teen Joker Arrest

American Airlines receives dozens of bomb threats via Twitter following the arrest of a 14-year old girl for making similar remarks on Monday.

MONITORED MURDER: Paroled Sex Offenders Admit to Killing Five Women While Wearing GPS Ankle Bracelets

Two men have been arrested after admitting to murdering four women found dead in California. The two were released on parole and given GPS ankle bracelets. The killings reportedly occurred while they were wearing the monitors.

ONE YEAR LATER: Families of Boston Bombing Victims Gather at Anniversary Ceremonies All Over the City

Exactly one year after the Boston bombings, families gather at various anniversary ceremonies to honor the victims. Boston residents lining the streets Tuesday in what will be the beginning of a week long remembrance.

GLASS EYES: Google Creates Contact Lenses Using Smart Technology

Google has patented a smart contact lens that can fit its Google Glass technology. The lens, currently being developed in the secretive lab, Google X, could even help the blind see. The lens can also wirelessly connect to a smartphone, which can be used to process data and give the user audio commands. Face recognition will also be available on the lens.

HAVE YOU SEEN THIS MAN?: Police Release Unique Mug Shot Hoping to Find Criminal

Maryland police have released a mugshot of 30 year old Antoine Petty, who is on the run after being wanted for gun crimes. Police are hoping that people will notice him, as he has several distinguishing facial tattoos, such as a smiley face on his nose and a balloon on his left cheek.

SPEARED: Chinese Trucker Impaled By Giant Wooden Stake

A Chinese truck driver was impaled by an 18 foot wooden stake and miraculously survived after his vehicle hit an overloaded timber lorry. Rescue crews had to cut out his seat, while he still had the stake in him, and rushed him to the hospital where the stake was removed.

EYE FOR AN EYE: Bully Sentenced to Public Humiliation for Taunting and Harassing Disabled Children

An Ohio man has been given an interesting sentence for bullying an African-American family and their disabled children. Edmond Aviv was sentenced to hold a sign that says: "I AM A BULLY!" for his various antics against neighbors.

END OF THE WORLD?: Blood Moon Monday Night Believed to Signify a "Significant Event"

The first of four rare "blood moon" eclipses, is set to occur Monday night. The other three eclipses will occur within six months of each other, ending in September 2015. Some Christians believe that the tetrad is a sign of the end of the world.

FINGER LICKIN' DATE: KFC Offers Chicken Corsages for Prom, Including $5 Gift Card to Buy the Fresh Breast

KFC has introduced a new line of chicken corsages. The accessory comes with a chicken drumstick and baby's breath flowers. People can order the $20 corsage online, without the chicken, as $5 of the price paid will go towards customizing the corsage with Original Recipe, Extra Crispy, or Kentucky Grilled Chicken.

TEEN TERRORIST?: Dutch Teenager Arrested For Tweeting Out Threats to American Airlines

A Dutch teen has been arrested after tweeting terrorist threats to American Airlines. The twitter user, named Sarah, tried to take the tweets back saying it was "all joke", but the airline took the threat seriously.

BOMB THREAT: NFL Star Aldon Smith Arrested for Comments During Random Secondary Security Search

NFL star Aldon Smith was arrested after making a bomb threat at LAX airport. The player was reportedly upset after he was randomly selected for a second screening.

MID-FLIGHT HORROR: Man Attempts to Open Emergency Exit to Jump at 30,000 Feet

A man tried to open the emergency exit door mid-flight on a Southwest airlines route going from Chicago to Sacramento. He had reportedly been acting weird before the incident, one passenger saying he came out of the bathroom covered in water.

SEVEN DEAD BABIES: Woman Charged with Murder After Police Find Seven Dead Infants in Garage

A Utah woman arrested and charged with six counts of murder after police found seven dead babies in her garage. Megan Huntsman's ex-husband found one of the babies and after police arrived and searched the premises, they found six more bodies.

HATE CRIME: KKK Member Arrested for Shooting Dead Three People at Jewish Center Day Before Passover

A member of the KKK arrested for committing a hate crime after allegedly shooting up two different Jewish centers just one day before passover celebrations. He allegedly screamed Heil Hitler during his arrest.

HARD AND COLD: Company Creates Champagne Flavored Ice Cream Laced with Viagra

A British ice cream inventor has created a new champagne flavor, infused with Viagra. It was reportedly at the request of an A-list celebrity for a party. The inventor signed a nondisclosure agreement, but was allowed to reveal that everyone was satisfied.

HOLLYWOOD HORROR: Accused Hostage Taker Pleads Not Guilty in LA "Wrong Man" Murder Case

Suspected hostage-taker pleaded not guilty Thursday to a number of charges including murder and attempted murder in a case of mistaken identity. Police were called to a West Hollywood apartment building where the shot the victim in the case dead, assuming he was the assailant.

"WAR ON AMERICA!": Rush Limbaugh Blasts Stephen Colbert as New Host of Late Show

Rush Limbaugh took to his radio show Thursday to blast CBS' decision to have Stephen Colbert take over the Late Show when David Letterman leaves in 2015. He calls the hiring an assault on traditional American values.

SHOE ATTACK: Unknown Woman Throws Footwear at Hillary Clinton During Waste Management Speech

Hillary Clinton was the victim of a show tossing in Las Vegas Friday morning. During a speech at Mandalay Bay to the Institute of Scrap Recycling Industries, an uninvited guest hurled a shoe at the former secretary of state.

DEADLY CRASH: Bus Full of High School Students Crashes with Tractor Trailer Killing 10 People

A deadly bus crash in Northern California killed 10 people, including 5 students, Thursday afternoon. The bus carrying more than 40 high school students was on its way to visit Humboldt State University when a FedEx truck reportedly crossed over the median resulting in the fiery collision.

LIVE MUGGING: Woman Attacked During Interview in Brazil While Talking About High Crime Rate in Area

A woman was mugged during a live interview in Brazil earlier this week. Ironically, she was talking about the lack of police supervision and high crime rate in that very area. The reporter interviewing the woman tried to run after the would-be thief, but he got away.

COVER UP?: Julia Louis-Dreyfus Blames Rolling Stone Signature Cover Error on VEEP Fictional Character

People took to Twitter Thursday to point out a mistake on the Rolling Stone cover featuring Julia Louis-Dreyfus. The actress appears naked with the Constitution and John Hancock's signature at the bottom, but Hancock didn't sign it. Louis-Dreyfus responding to the haters, blaming fictional VEEP character Mike on the screw-up.

SERIAL KILLER?: Mexican Native Confesses to Killing 40 People as Part of a Drug Cartel

Mexican native Jose Manuel Martinez has been charged with nine counts of murder, but later admitted to police he has actually killed closer to 40. The man is awaiting trial for one murder charge in Alabama.

"CONFUSED, SCARED, DEPRESSED": Details Emerge About Suspected Pennsylvania High School Stabber

Pennsylvania high school stabber has been identified as Alex Hribal. The 16 year old is suspected of stabbing 21 people at his high school early Wednesday morning. He has not been able to see his family and according to his lawyer is "confused, scared, and depressed."

COLBERT IS IN!: The Comedy Central Host Set to Take Over the Late Show from David Letterman Next Year

CBS announced early Thursday Stephen Colbert will be the new Late Show host once David Letterman leaves his post in 2015. No exact date or details have been revealed, but Colbert will not appear in his Comedy Central character.

FITTEST vs. FATTEST: Gallup Poll Reveals Obesity Rates in US States and Major Cities

A new Gallup study reveals West Virginia and Ohio are two of the fattest states in the nation, with the highest obesity rates. Boulder, Colorado is the slimmest City in the US, as well as Marco Island, Florida. The US population has a current overall obesity rate of just over 27 percent.

SEX CAB: Woman Gets Suspended Sentence For Forcing Cab Driver to Have Sex with Her Twice; Stabbing Him When He Fails a Third Time

A woman in Romania receives suspended sentence for reportedly forcing a cab driver to have sex with her twice and stabbing him when he failed to performed a third time. She says it was caused by a pain medication she was taking and she's not actually sex crazed. Music by Kevin MacLeod

GOODBYE LACEY: NCAA Basketball Star Adreian Payne Mourns Cancer Death of 8 Year Old Friend with Online Tribute

NCAA basketball star Adreian Payne started a lasting friendship with cancer patient Lacey Holsworth after meeting her at the hospital two years ago. The two had been a social media staple ever since. Payne took to Twitter and Instagram to express his love for his pint size companion.

FORCED INTO HIDING: 9 Month Old Baby Arrested for Attempted Murder Fears Police Retaliation Over Controversial Charges

The nine month old baby arrested in Pakistan for an assassination attempt has been forced into hiding. His family reveals they fear police retaliation since the charges gained so much public attention on the corrupt law enforcement and embarrassed police.

(UN)HAPPY MEAL: Woman Arrested for McDonald's Rampage Claims She Suffered Bipolar Episode

A mother arrested for criminal mischief after going on a rampage at a local McDonald's claims she was suffering from a bipolar episode. The incident reportedly started after a male employee rejected her sexual advances.

HOMELESS HELP: Community Raises Almost $100,00 For Mom Arrested After Leaving Kids in Car During Job Interview

A community comes together to raise more than $90,000 for a mom arrested for leaving her kids in a hot car to attend a job interview. The mother is homeless and couldn't find a babysitter. Many in the community now supporting the mother who has lost custody of her two children.

"TAKE RESPONSIBILITY": Blade Runner Faces Tough Questions from Prosecutors on First Day of Cross Examination

Oscar Pistorius faced harsh accusations from the prosecution as he appeared on the stand for his first day of cross-examination. Prosecution also released a photos revealing the horrific images of girlfriend Reeva Steenkamp's gunshot wound to the head. Pistorius is on trial for killing his girlfriend on Valentine's Day 2013. He says it was an accident.

"HEARTLESS CHEF": Manhattan Chef Sued for Wrongful Termination; Employee Fired For Taking Leave to Care for Dying Wife

A New York chef is in hot water after a lawsuit was filed against him, alleging he fired an employee who took a leave of absence to be with his dying wife. The lawsuit seeks unspecified damages from Anthony Paris and the establishment for wrongful termination.

1959-2014: Former WWE Champion James Hellwig Dead at 54 Years Old

Former WWE champion James Hellwig, nicknamed the Ultimate Warrior, died suddenly Tuesday night. He reportedly collapsed just three days after his induction into the WWE Hall of Fame. Officials have not released a cause of death.

EURO(PEE)AN BLEND: Man Ordered to Pay Co-Worker $5,001 For Urinating in His Coffee

A man has been ordered to pay a co-worker just over $5,000 for a peeing in his coffee more than five years ago. The man admitted to doing it, claiming he did it out of "personal ill will and spite."

STABBING SPREE: 5 Things to Know About Incident at Pennsylvania High School that Injured 20 People

A 16 year old student has been taken into custody after a shooting spree at a Pennsylvania high school Wednesday morning. The student reportedly went through the school before classes started, stabbing anyone in his way. 20 people reported wounded, while three victims are listed as critical.

BABY ABANDONED: Babysitter Drops Infant Off at Texas Fire Station When Mother Fails to Return

A mother leaves her baby with a sitter and never returns. The woman was forced to bring the little girl to the fire station after the random woman asked her to look after her baby, then vanished. The infant is in protective services and officials are looking for the mother.

TATTOOED TOTS: Adults Charged After Babysitter Ink Up Two Young Children, Parents Try to Remove with Hot Razor

All three adults have been arrested and charged after two young children wound up hurt after their babysitter decided to tattoo them. Upon finding their children inked up, the parents decided to take matters into their own hands and try to remove them with a hot razor blade.

TEACHER VS. STUDENT: High School Wrestling Coach Suspended After Caught in Brawl with Student

A high school wrestling coach has been suspended after students recorded him in a match with a student. The teacher, Mark Black, was reportedly trying to get drugs the student was trying to sell away from him, but the boy refused to give them up. Teachers and parents are supporting Black requesting he get his job back.

NEGLECTED NO LONGER: Boy Found Starving Under Staircase Pictured Looking Happier and Healthier

Jordan Bleimeyer was found under the stairs at his father's home reportedly so malnourished, he only weighed 29 pounds. Cops released photos of the boy looking emaciated. Now, under the care of child services, a photo was released of the boy looking happy and healthy.

BRAT'S BACK: Teen Famous for Suing Parents Back to Partying Ways With Facebook Pics

Teen Rachel Canning is back in the news after posting pictures on Facebook showing her drinking and hanging out with her banned boyfriend. It was the same one who reportedly caused the rift and entire lawsuit against her parents.

e-FIREBALL: Bartender Escapes Serious Injury When e-Cigarette Explodes While Charging

An e-Cigarettte exploded on a bartender in Britain while charging. The woman miraculously escaped unharmed after a fireball erupted in her face. A spokesperson for an electrical safety group recommends not charging e-cigarettes unsupervised.

DEATH WITH ARCHIE?: Main Character to be Killed Off "Life With Archie" Comics

Archie Comics CEO confirms the main character will be killed off the "Life with Archie" comic series. The deadly conclusion won't affect any of the other Archie titles. Archie's heroic demise coincides with the 75th anniversary of the comics.

TWITTER REVAMP: Social Media Site Updates Page; Looks A Lot Like Facebook

Twitter now has an entirely new look. The changes are meant to make it easier to sort through newsfeeds to better organize tweets. The changes will roll out periodically over the next couple of weeks.

LEGAL BEATING?: Chinese Mother Escapes Charges After Beating 6 Year Old Son Over Homework

A mother in China was not arrested or charged over horrific photos showing marks on her son after reportedly beating him with a wire coat hanger. The boy's teacher took the photos after seeing him changing for gym class and sent them to police.

PORNY PASTOR: Mega-Church Founder Resigns After Accusations of Affairs and Porn Addiction Surface

A mega-church pastor from Florida is being stepping down after a church blogger accused him of having numerous affairs and a porn addiction. The pastor himself seemingly admitting to it, leaving his position citing a "moral failing".

INKED UP: Justin Bieber Gets Another Tattoo Despite Promising Fans He'd Lay off the Body Art

Justin Bieber got the word "patience" tattooed behind his ear yesterday. Many online speculating the new ink is linked to his on again/off again girlfriend Selena Gomez.

HEALTHY and HAPPY: Amanda Bynes Tweets Bikini Shot Birthday Vacation in Mexico

Amanda Bynes is seemingly on the mend. She tweeted a photo of herself to her million of followers on vacation in Mexico with her parents. Bynes had a rough year before getting psychiatric help and reportedly being diagnosed with schizophrenia. She now attends fashion school and was reportedly on break. Music courtesy of Kevin MacLeod.

NYPD vs. FDNY: New York's Finest Get in Epic Brawl During Charity Hockey Match

The New York Police Department and Fire Departments took part in their annual charity hockey match when things got a bit out of hand. The fight happened during the second period with camera capturing all the action. Neither department have commented on the incident.

LIGHTSABER, CAMERA, ACTION: Star Wars Episode VII Starts Filming, Cast Not Complete

Star Wars Episode VII has started filming, reprising the roles of Carrie Fisher, Harrison Ford, and Mark Hamill. The story is expected to pick up where episode VI left off. Much of the highly anticipated cast has yet to be announced.

BLADE RUNNER SPEAKS: Oscar Pistorius Took the Stand in Court Tearfully Apologizing to Slain Girlfriend's Family

Oscar Pistorius took the stand in a South African court Monday tearfully apologizing to dead girlfriend Reeva Steenkamp's family. The Olympian, on trial for murder, adamantly denies he intentionally killed his Steenkamp on Valentine's Day 2013. Court adjourned early after Pistorius was "too exhausted" to continue.

OBAMA #SELFIE BAN?: White House Considers Outlawing All Presidential Snaps After Samsung Controversy

The White House is considering a ban on taking any selfies with the President. Samsung recently used a photo Red Sox player David Ortiz took with POTUS without permission. Many believe the photo was a promotional stunt.

#HACKTHEMENU: Website Reveals Monster Big Macs, Suicide Burgers on Secret Menus

A new website released list some of the secret items on fast food menus. McDonald's, Starbucks, and Burger King all have special orders you can request that don't appear on the regular menu.

1920-2014: Holllywood Legend Mickey Rooney Dies at 93 Years Old

Legendary actor Mickey Rooney died Sunday night at 93 years old. During the 1930's and 40's, Rooney was MGM's biggest box office star, most known for playing the title character in the Andy Hardy films.

BLACK BOX FOUND?: Officials Looking into Most Promising Lead So Far; Pinger Locator Detects Two Signals

Australian officials confirm they have heard two different pings from location detector Monday. Officials say this is the most promising lead so far and hope it will lead to some answers about the missing Malaysia Airlines flight 370.

DEADLY NEGLECT: Mother Returns Home to Find Three Year Old Son Dead After Leaving Him Alone for 20 Hours

A three year old boy left home alone for 20 hours was found dead by his mother. The boy had been left alone more than 20 times and officials believe he may have ingested prescription drugs leading to his death.

PRESIDENT PICASSO?: George W. Bush Unveils Paintings of World Leaders

Former President George W. Bush unveils his rather impressive paintings on the Today Show. The former leader also reveals his wife, Laura Bush encouraged him to paint after noticing he was good at a drawing app.

PRESIDENTIAL PITCH MAN?: White House Slams Samsung, David Ortiz for Marketing Stunt Using Photo of President Obama

The White House is responding to a marketing stunt by Samsung and David Ortiz during a press conference with the Red Sox. President Obama appeared in a selfie taken by Ortiz that was then used in a Samsung ad without his knowledge or consent.

LATE SHOW WITH??: Four Contenders Emerge as Rumors Swirl Around Who Will Replace David Letterman

Four top contenders have emerged as possible replacement for David Letterman when he retires in 2015. Stephen Colbert, Conan O'Brien, Chelsea Handler, and Craig Ferguson all rumored to take over the throne.

YOU'RE UNDER ARREST: 9 Month Old Baby Taken Into Custody for Attempted Murder

A 9 month old baby in Pakistan was taken into custody for attempted murder of a police officer. Officials took his fingerprints and even attempted to get a statement from the baby, who was with his father when a group was arrested for throwing stones at officials. Charges were eventually dropped against the baby and the officer in charge of the case was fired.

FOR LOVE OF THE BABY: NY Mets Player Responds to Uproar After Taking Off 2 Games for Paternity Leave

Mets second baseman Daniel Murphy has returned after creating controversy for taking off two games while his wife gave birth to their first child. He has since responded, saying he did what he thought was best for his family.

"I'M EMBARRASSED": James Franco Responds to "Bad Judgment" for Propositioning 17 Year Old on Social Media

James Franco dropped by Live with Kelly and Michael and touched on his current controversy involving a teenage girl. A social media conversation between the actor and the Scottish teen visiting NYC went viral showing Franco trying to proposition the girl. Music courtesy of incompetech.com

CEO RESIGNS: Mozilla Leader Leaves Post After OKCupid Controversy Over Gay Rights

Mozilla CEO Brendan Eich has resigned after thousands responded to an OKCupid petition to boycott the company's internet browser Foxfire. Eich said in a statement that the attacks on his beliefs posed a threat to Mozilla's survival.

"I HATE MY JOB": Court Stenographer Fired After Jeopardizing More Than 30 Court Cases

A Manhattan stenographer has caused chaos in court after jeopardizing more than 30 court cases. It has been revealed that the stenographer, who allegedly has a drinking problem, wrote "I hate my job" over and over instead of recording the court proceedings. Music courtesy of incompetech.com

SATANIC STARBUCKS: Barista Accused of Drawing Devil Worshipping Symbols in Coffee Foam

Starbucks has formally issued an apology to a woman complaining about satanic symbols drawn in the foam of two of her drinks at at Baton Rouge Starbucks. The unidentified barista, accused of drawing a pentagram and five-pointed star has been fired.

LETTERMAN SAYS GOODBYE: Late Show Host Announces He Will Retire in 2015

News leaked Thursday that David Letterman was expected to announce his retirement on his show Thursday. CBS confirmed the Late Show host's plans shortly after. Letterman will have hosted the Late Show for 22 years when he retires in 2015.

FRANCOPHILE: Actor James Franco Accused of Trying to Have Sex with 17-Year-Old Girl

Reports have surfaced that James Franco allegedly attempted to set up a rendez-vous with a 17 year old girl he met after one of his performances. The girl claims Franco sent her pictures proving it was him. Music courtesy of incompetech.com

TO CATCH A PREDATOR: FBI Releases Images of Man Sexually Abusing Boy on Camera Hoping to Find Him

FBI has released images of a pedophile they found sexually abusing a boy for two minutes on camera. The federal agency is hoping by releasing the photos someone will recognize the man and come forward.

4 DEAD, 16 WOUNDED: Officials Reveal Fort Hood Shooter Ivan Lopez Was Being Assessed for PTSD

Officials says Fort Hood shooter Ivan Lopez was being assessed for post traumatic stress disorder. Military officers confirmed 3 were killed by Lopez before turning the gun on himself, while 16 others were wounded.

MILE HIGH SEX: New Jet Service Allows Couples 40 Minutes and a Bed to Join the Exclusive Club

A new jet service out of Las Vegas is giving couples the opportunity to join the mile high club without any risk of getting caught. The jet is custom made with a foam bed for optimal love making and will cost $799 for 40 minutes in the air.

SLOW DOWN!: Study Find Too Much Running Increases Risk of Early Death

A new study finds that running too much is actually detrimental to your health and a moderate running is the best way to live longer. In fact, the research suggest running no more than one marathon in a lifetime.

DRIVEWAY DISCIPLINE: Father Punishes Daughter for Messy Room by Placing Entire Room Contents Outside House

A father decides to teach his daughter a lesson by moving all her things to the driveway when she doesn't clean up her room. The punishment was meant to teach her a lesson and to respect her things, but it has gone viral as images of her bed outside the home circulate.

CUTTING IT CLOSE: Man Survives Chainsaw Cutting Through Neck in Freak Accident

A man almost died when a chainsaw kicked back during work, sending the blade deep into his neck and shoulders. The Pennsylvania man was chopping a pine tree when the tool lodged into his neck just centimeters away from an artery.

DEVASTATING DROWNING: Mother of Three Holds Two Children Under Water in Bathtub, Killing One

A mother of three young boys admits to drowning two of her children because she wanted to be a better mother to the oldest one. Her three year old son died, and the six year old is in critical condition.

EARTHQUAKE!: Officials Call Off Tsunami Warnings After Strong 8.2 Magnitude Quake Strikes Coast of Chile

Officials have called off serious tsunami warnings and thousands of evacuated residents have been able to return to their home after a strong 8.2 magnitude earthquake struck the region. Chile is on a strong fault line and this isn't the first serious quake to strike in recent years.

GETTING OFF AT 30,000 FT: Couple Denies Engaging in Indecent Sex Acts on Air Canada Flight

A couple has been arrested and charged with committing sex while on an Air Canada flight from Toronto to Halifax. The couple denies engaging in the indecent acts and plead not guilty on Tuesday, but are set to go on trial next year.

CHILD STARVED: Police Arrest Five Year Old's Dad and Step-mom After Finding Boy Emaciated

Police have arrested a five year old's father and step-mom in Texas after finding him in a closet only weighing 29 pounds and severely malnourished. The boy is being reunited with his biological mother who lost contact with him after his father took him over state lines.

LEAKED iPHONE?: Chinese Social Network Weibo Releases Apparent Factory Photos of New Upgrade

New photos of a version of the iPhone 6 have been released. A Chinese blog put up photos of what appears to be the phone being made in the factory. Many prototypes have been released thus far, but Apple has not confirmed anything, saying the phone is expected to be released in September.

BAD DREAMS, BAD OMENS?: Study Suggests Nightmares Could Be a Sign of Poor Health

Sleep researchers at Papworth Hospital in Cambridge have released a study that says frequent nightmares can actually provide insight into a person's health. Regular nightmares can mean all kinds of health conditions, including sleep apnea, heart problems, or severe infections.

BROWSER BOYCOTT: OKCupid Urges Users to Stop Using Mozilla's Firefox After CEO Donates to Anti-Gay Campaign

OKCupid has urged users to stop using the internet browser Firefox after it became known that the CEO donated to an anti-gay fundraising campaign. The internet company responded saying Mozilla supports equality for all.

"NO FORD NATION": Fake Campaign Ads Make Fub Controversial Toronto Mayor Rob Ford's Drug Use

A new fake political campaign from the group 'No Ford Nation' has been littering Toronto with ads from made-up candidates claiming to be "better" than Mayor Rob Ford. The campaign features billboards like "elect Jeff McElroy. He promises to just smoke pot as mayor. Not crack."

COLBERT RESPONDS: Comedian Dedicates Entire Opening of Monday's Show to Racist Tweet Controversy

Comedian Stephen Colbert used the entire opening of Monday night's show to discuss the seemingly racist tweet taken out of context. The tweet inspired the hashtag #cancelcolbert with many outraged over the insensitive remarks.

TRANSCRIPTS RELEASED: New Information From Cockpit Reveals No Additional Answers

The transcripts from the final words between Malaysia Airlines 370's cockpit and air traffic control provide no additional information about the missing jet. The final words were initially reported as "all right good night," but transcripts show it was actually "good night Malaysian 370."

LEGEN-DARY ENDING?: HIMYM Ends 9 Year Run with Record Breaking Numbers; Mixed-Reviews

How I Met Your Mother ends its legendary run Monday night with an emotional series finale. Many took to Twitter to both praise and criticize the show for its choice of ending. Nevertheless, the show took in record high ratings, as 12.9 million people tuned in for the final episode.

FOOLING AROUND: Internet Becomes Even Less Reliable as April Fools Pranks Take Over

The internet has fully embraced the April Fools day tradition with many pranks, including a new "Google Napping" app allowing you to find the best places to nap in various cities and a Dominos edible pizza box.

BFF BETRAYAL: Girl Accused of Stabbing Ex-Best Friend 65 Times for Posting Nude Photos of Facebook

A girl in Mexico has been arrested and charged with murder after allegedly stabbing her ex-best friend. Police say the girl was stabbed 65 times in the neck, reportedly after the girl published nude photos of the two of them on her Facebook page.

BUSTED!: Woman Admits to Probation Violation After Posting About Drinking on Facebook

A woman posts about drinking after passing a breathalyzer the day before on Facebook. The woman was called in for a random test after a 2012 DUI violation put her on probation. She faces jail time of up to 93 days if convicted of violating her probation.

MORE POTTER?: Harry Potter Author J.K. Rowling Confirms Three More Wizarding World Stories

Harry Potter author J.K. Rowling confirms she has signed on with Warner Bros. to pen three films taking place in Potter's wizarding world. The series is based on a book Harry Potter read in the original series. The next series will take place seven decades before the start of Harry Potter's stories.

ROYAL PORTRAIT: Duke and Duchess Release New Family Photo Featuring Baby George and Lupo

A new photo of the Royal Family released in time for Mother's Day in the UK. The photo features the Duke and Duchess, along with baby George and family dog Lupo. Prince George will be joining his mom and dad on his first official tour of Australia and New Zealand next month.

KOREA VS. KOREA: North and South Go Head to Head Over a Military Drill

North and South Korea started firing at each other after South Korea retaliated after shelling from a line-fire exercise crossed sea border. South Korean defense spokesman said the military was not shooting at North Korea, just into the sea.

OPPOSING HERO: Kiev Soccer Player Saved By Opponent After He's Knocked Unconscious and Unable to Breathe

A Kiev soccer player was knocked unconscious during a match this weekend- when an opponent from the other team quickly saved his life by pulling his tongue from the back of his throat, allowing him to breathe. The amazing rescue was caught on tape!

BLOOD SOAKED: New Photos Emerge in Oscar Pistorius Trial Showing Bathroom Crime Scene

New photos revealed by the prosecution in the Oscar Pistorius trial show the blood stained floors of the bathroom and the bottom of the stairs. Pistorius claims he did not mean to kill his girlfriend on Valentine's Day last year and thought she was an intruder.

TUTU TROUBLE: Self Magazine Editor Apologizes for Making Fun of Cancer Survivor in Article

Editor in Chief of Self Magazine apologizes for making fun of a cancer survivor who ran a marathon after asking for permission to use her photo for an article. Monika Allen thought the article would help her organization, instead she ended up on the magazine's BS meter.

LEGAL EVIL: Woman Gets Herself Adopted by Man with Dementia to Inherit NYC Apartment

A woman in New York City is fighting with apartment owners in Queens over a $100 rent controlled apartment. The woman got herself adopted by an elderly man with dementia after befriending him almost 10 years earlier. She says she legally inherited the price.

A+ WHISTLEBLOWER: Former UNC Professor Claims School Gives Away Grades, Easy Courses to Athletes

A former University of North Carolina athletics professor claims the school gives away grades and encourages athletes to take fake classes in order to adhere to NCAA standards. The claims appear in an ESPN documentary, using an A paper on Rosa Parks that looks like a fifth grade school report as evidence.