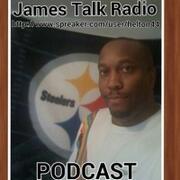 Thanks for all my listeners

This is a show for the thanks to my listeners

Black History Month

Schools need to teach the real history of black people

Shot On 2013

The end of the year is almost here

2k Have Problems With NBA 2k14 Game

2k is not trying hard to fix there NBA 2k14 Game . I have the number where u can call

Apartments Rent

Maryland charging too much for rent

Government Still Down

Republicans is the problem for this country

Republicans down the government

Republicans do not want to work with the Democratic Party

Madden 25. GTA 5

GTA is a great game. where the Madden 25 players

Parents Taken care of special need kids

9-11

September 11th, or 9/11 were a series of four coordinated terrorist attacks launched by the Islamic terrorist group al-Qaeda upon the United States in New York City and the Washington, D.C. metropolitan area on Tuesday, September 11, 2001.

Jackie email on the President

Wed. was 50yrs on the march on to Washington

March on Washington

MARCH ON WASHINGTON: Tens of thousands gathered early Saturday on the National Mall, yearning for a bit of that transcendent sense of racial unity heralded on this spot by the Rev. Martin Luther King 50 years ago in his "I Have a Dream" speech

Our President and black leaders

Where is our Black Leaders at ?