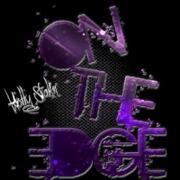 Why Do We Have Butts? (gotta hate tech)

Why Do We Have Butts

A show about Butts.

Why Do We Have Butts?

Learn why we have butts, what we do with them, and how some fokes out there ARE butts! Note: This is not a dirty show so get your minds OUT of the guter!

Confessions Of Every Woman.

Girls, you know what you do. Be proud! no need to do things in secret.

....

Pre Party!!!!!

This is just a test to see if my mic works correctly. A show full of screw ups.

Who The.... Do You Think You Are?!

What The.... did you just..... you know what you did.

Who The..... do you think you are?!

dont be caught doing.... you know what you did.

A Prayer For My Grandma.

My Grandma Donna is fighting for her life. Please pray she stays with us.

Devil may not care

times of no talent on spreaker? Let me fix it bitches.

How to be the perfect jerk

wanna be a buttface? maybe a douche? find out how as On The Edge takes you to the land of douchery. Joining me for the first time as a co host, Chris Top shares his stories.

holly off edge

call in and chat with holly via skype! holly_stalin

How to be a GOOD show host

Never say never ever

The Real Problem In America

It's time to get off your ass and wake up America. If you don't think this is a problem then you have been living in a cave. The real question is...what are you going to do about it???

Why Does Ice Cream Have To Be Cold?

Holly Stalin punked by The Chris Top Program

Yep. She did.

Episode 1 Mind Your Own Business

An original Chris Top/Holly Stalin Production.

One of a kind

Chris Top Punked

Chris Top you got Punked! In this show I pretend to be spreaker and iheart radio host Chris Top so enjoy its super cool!

How to deal with dumb people

Ruler of the Nerdaverse

A Woman's Scorn

Things Women Need To Know

Grow a pair and be a REAL woman! Put the toilet seat down your self bitch!

Holly Stalin's Christmas Special

Bring Back Phil Robertson!

Rants and reviews

updates

Gossip & Drama is for sissy's

Top Ten Most Controversial Female Celebs

Thank you Veterans

The Prank

....

Top Ten scary movies Halloween special

she's not from Hong Kong

She's not really from Hong Kong

nothing but morons

The Unfriend Zone.

who I heart on iheart.

Words Of Encouragement

Celeb Talk.

No Means No.

Dirty little public places.

Let me tell you a story...

Top Ten Strangest Jobs

something stupid

Top Ten Shows On Spreaker.

Heck yeah I'll judge you.

life sucks sometimes.

The Fan Girls movement.

Do It.

A full show on Stalkers

The awkward moment when...

I'm so stupid

My generation is doomed.

Top Ten Radio Apps.