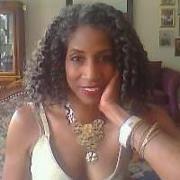 All Day Energy-100 Ways to Boost You

Do you feel like you need more energy just to get through the day... as well as the rest of the week? Need to enhance that "feel good" attitude that adds joy to your life? Join me as I talk to Syd Hoffman. Syd has an abundance of energy and is ready to share it! She summitted Mt. Kilimanjaro at age 50. She explored the Swiss Alps in September 2012. She has created three successful businesses from scratch and is currently working on her second book, "All-Day Success." Today at the youthful age of 55, Syd is committed to keeping her body at her optimal fitness level and nothing can get in her way! We will talk about the 100 plus ways you can add energy, joy and fun in your life! http://www.syd...

Riding The Infertility Rollercoaster

Every day you hear about the struggles that some couples are having when it comes to having children. More women are choosing to have children later in life and as a result sometimes have complications,. Other women regardless of their age sometimes have problems conceiving. Join me as I talk with Iris Waichler, author of "Riding The In fertility Rollercoaster" an award wining book on the difficult emotional and physical health issues surrounding issue of infertility. Iris draws on her years of experience working with women and couples as a Counselor and shares with us a great philosophy of meeting the challenge of infertility with grace and compassion.

Leaving Your Fat Behind

Welcome to a rebroadcast of a great show with Nina Cherie, PhD of Complete Health Solutions, L3C. We talk about great ways to minimize the impact of overeating, how to get motivated to move and a great way to eat what you want while still droping pounds! Great tips for Dr. Nina,author of the new book "Leaving Your Fat Behind

Your Body-Fat Burning Machine in 7 Steps

Are you ready Get Fit and Stay Fit Goals? Join me as I talk to Tami Lindahl – LA's #1 Health, Fitness and Weight Loss Coach! Have you ever lost weight and gained it back, lacked the motivation to get healthy, "donated" your membership fees to the local gym because you never go? Are you approaching 50 and feel like you are fighting an uphill battle to get in shape? THEN this show is for you! Tami Lindahl shares with us 7 steps that will lead us to success in our weight loss goals AND she talks about how to turn our bodies into fat burning machines! Another great show from my show - The Wellness Journey-LIVE

DeClutter Your Life, Space and Prosper!

(a rebroadcast from "The Wellness Journey-LIVE!" A unique show about two Guests that share with us some different survival techniques along the way to wellness. First - Sherry Ways launches her new EBook"Declutter Your Life, Space and Prosper", all about surviving the clutter and confusion in your life. Have you ever asked yourself these common clutter questions: Where do I start decluttering and what can I do about it? How do I deal with the piles of mail and magazines? What do I do if my family is the clutter problem? What if I am too lazy to deal with my clutter problem? Listen in as Sherry gives us some tips to help declutter our lives. AND Second- Erika Licon, Holsitic Lifestyle Expert ...

Wellness Woman 40 How It Started

A wellness woman is passionate about living her life in a very health-conscious way, encompassing Mind, Body, and Soul, all while having fun. This doesn't mean that she consciously thinks about health, but rather it is embedded into her way of life. How can you live your life in a health-conscious way, yet not be focused on health 24/7? You can by living your life with a multitude of healthy habits. For her mind, the Wellness Woman will look for ways to exercise and stretch her mind. She will look for new ways to do things, change her routine often, try new things, read different types of genres, and challenge herself to step out of her comfort zone and experience different ways of life. She...

A Journey to Emotional Wellness

About five years ago I had an anxiety disorder, was totally stressed out and near a nervous break down. In this interview with Krista Dunk founder of KB Women, I share my testimony of how I came from near tragedy to triumph to create PraiseWorks Health and Wellness.

Wellness Journey-Take Care of Your Heart

Cardiovascular is the number one killer of women and is ranks very high as one of the main causes of death for men. Listen in for some valuable tips to take care of your heart.

Wellness Journey-Lemon-The Miracle Fruit

Lemons are one of the most amazing fruits. Listen in for some wonderful uses for fruits.

Wellness Journey - Health Quick Snacks

Wellness Journey - The Truth About Diets

Do diets really work? Have you experienced lasting success when dieting? Listen in as I talk about the truth about diets.

Wellness Journey-10 Tips to Burn Fat

10 tips from Lynnis of PraiseWorks about 10 ways that you can burn fat and beging to embark on a journey of weight loss and health.